Exclusive Interview with Blanka Homor, Sales Director at Playson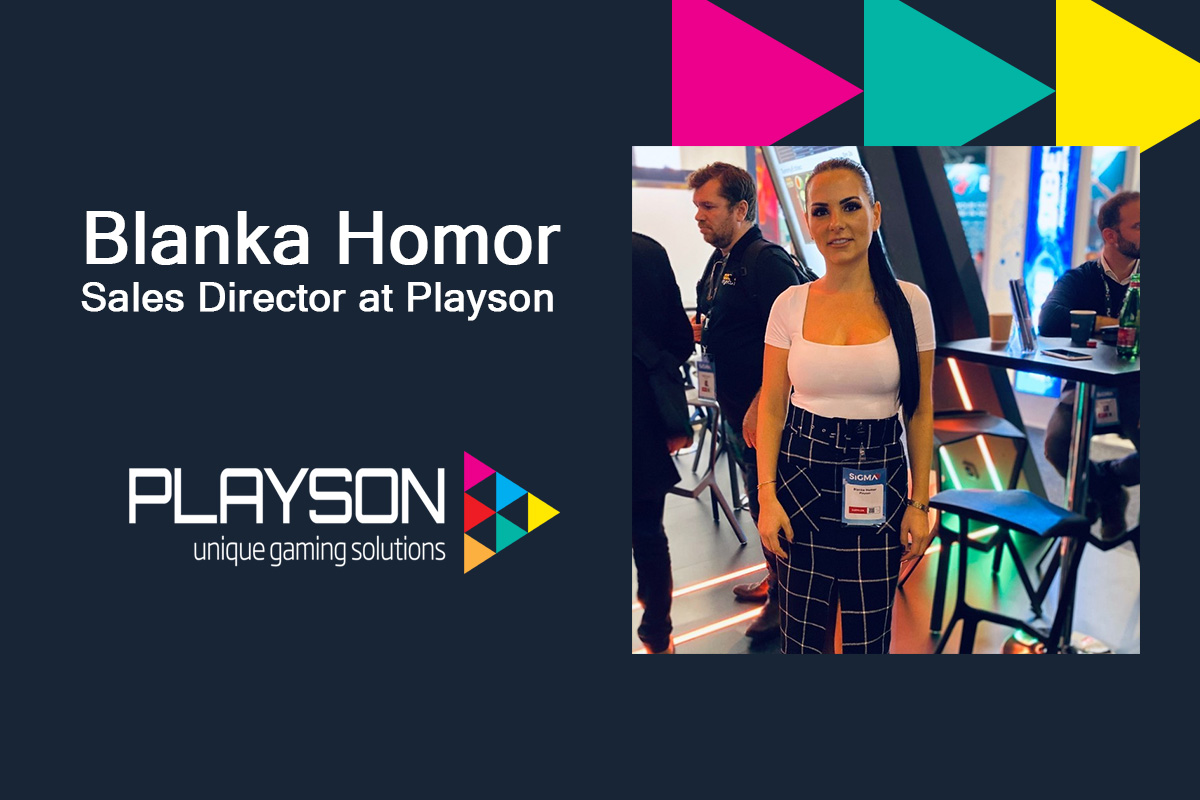 Reading Time:
3
minutes
– Tell us about the CEE region for you in 2020 – what's been your major highlights?
Throughout 2020, the CEE region was hugely important for Playson. It was the year when our games were certified in Croatia, Republic of Srpska, Serbia, Greece and Montenegro, which increased our foothold within the region significantly. We signed a raft of major commercial deals and were often among the first suppliers to partner with operators upon entering a newly-regulated territory.
That success is testament to our credentials as one of the region's most exciting suppliers, and we can't wait to continue expanding our CEE reach with a string of new agreements in 2021.
– To give readers a view of how you see the market – where's been key for you and what regions are you keeping a close eye on?
Germany remains a key market of focus for us. Despite a decline in gaming revenue caused by tougher restrictions on domestically licensed operators, we believe the market will continue to grow. Further west, neighboring Netherlands, which is set to bring in regulated online gambling later this year, is also of strong interest to us, and we're keeping a close eye on any regulatory developments coming out of Switzerland.
We plan to apply for local licences and secure comprehensive operator partnerships in both of those territories, which will further cement our position among the region's fastest-growing content developers.
– How have events in since last March changed your approach to the region? Would you say it's changed the landscape and demographics?
Businesses across the globe continued to reel from the shockwaves caused by Covid-19, and our industry is no different. The closure of land-based casinos and retail betting outlets took its toll, as did the pause on sporting fixtures.
One sector that has surged, however, is online casino. The coronavirus outbreak and ensuing lockdown caused a spike in activity, with demand for our content hitting record highs. Nevertheless, we've continued to adapt to the changing circumstances, with the pandemic causing delays and interruptions to regulatory processes in markets across the globe.
– Looking to the future – what should our readers be watching out for in the next 12 months?
Even more thrilling Playson content! New games, bonus features and engagement tools are all on our agenda, with the aim of increasing retention rates and dwell time for operator partners.
Our upcoming release, Wolf Power: Hold and Win, is a glowing case in point. The slot showcases in-game jackpots including the Grand Jackpot worth x500, with stacked Wilds, Hold and Win mechanics and Free Spins also making an exciting appearance.
Overall, 2020 will see us maintain the impressive content rollout that attracted so many fans last year, with an emphasis on unique gameplay features tailored to key markets.
– And last but not least, looking outside of the gaming industry, can you name an industry figure or company that we'd do well to learn from in the year ahead?
We continue to learn from colleagues in the blockchain space, which has gone from strength to strength in recent months.
As an open and transparent ledger of actions and information, blockchain allows regulators to monitor the funds going in and out of a casino, and how much and how frequently players bet. From a player protection standpoint, that could be extremely promising.
Given that a large percentage of our revenue comes from mobile, we also keep track of new smartphone releases from the likes of Samsung and Apple. That's a vital part of ensuring our content is optimised for the full spectrum of devices, which is a high priority for Playson.

Exclusive interview: Lucksome director Bryan Upton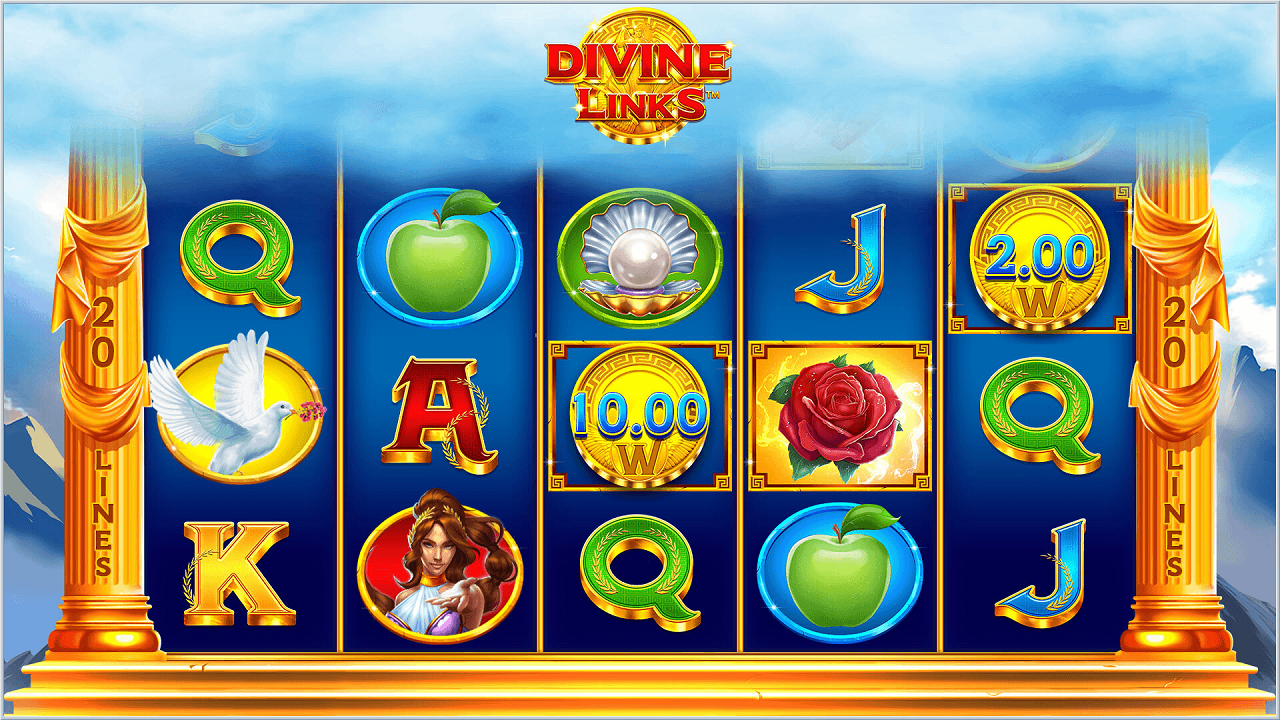 Reading Time:
3
minutes
Lucksome, the new games studio powered by Blueprint Gaming, has launched its first ever slot with the release of Divine Links. In this exclusive interview with European Gaming, Lucksome director Bryan Upton discusses the studio's ambitions to deliver games that hand further control over to the player, as well as it plans over the coming months
Tell us more about Lucksome, how do you intend to differentiate yourselves?
Bryan Upton (BU): We intend to provide players with better game information, communicating clearly on how our games will feel to play and what they can expect from each Lucksome title. This gives the end user a more informed choice about our games. With Divine Links, the first release from Lucksome, players will find that there are options on how they want to play, which enables them to drive the action across the gameplay.
In addition, we're localising games in key markets to provide more attuned gaming experiences, with translated game names for more familiarity for those players. Clean graphics, along with strong and bold presentation, are key characteristics of our slots for players to enjoy without feeling overwhelmed.
The first release includes new features Lux Reels™ and Lucksome Locks™. What was the inspiration behind these new concepts and how do they work? Will they feature in future releases?
BU: Lux Reels™ is a tweak on a popular mechanic, where we've added those nice and unique Money Scatter Wilds and that exciting feeling of landing either x2 Cash Upgrades, Extra Money Scatters or Free Spins Scatters. We wanted that never ending feeling from linking features, having them launching from each other for ultimate excitement. We'll keep iterating on mechanics like these and taking them forward, ensuring players are receiving something new and interesting with each game.
Lucksome Locks™, if liked by players, will feature in most of our upcoming games. We wanted to introduce a cheaper cost alternative to a feature buy where there is still some excitement about triggering a hero feature or the bonus. Lucksome Locks™ absolutely achieves that, as there's still some suspense as to whether the bonus will be activated or not.
Are there any particular markets you are targeting with Divine Links and future Lucksome games?
BU: The ambition of Lucksome is target global markets with our content, but some of our games will be aimed at specific markets or market clusters. We see differing tastes from Eastern to Western and Northern to Southern European countries, as well as further flung countries. You can be sure to expect games coming from us looking at clusters of countries with commonalities.
For a new games studio, how important is the support of Blueprint Gaming in elevating the reach of your content?
BU: It's huge for us. Blueprint Gaming and the team have done an absolutely cracking job with their distribution, the technology and capabilities of the games development system. Small studios need strong distribution and support in order to achieve success. Blueprint has all of this with its ever growing network of operators.
They've been great people and partners to work with, as well as being incredibly supportive and understanding about the need for studios to have their own brand, identity and approach to game design. They've given us a playground to innovate within, so expect some great things to come!
What kinds of new games and features can we expect from Lucksome for the rest of the year?
BU: We only kicked off in September 2020 as a studio, so we're just getting our first games under our belt and are really picking up steam and have come a very long way already.
Expect the quality within our games to increase, as well as the functionality and features to more innovative. We're working on something very special at the moment. I can't really say too much but with the support and collaboration of the Blueprint team, we'll be announcing something truly unique, innovative and big this year.
Exclusive Q&A with Ivan Montik, Founder of SoftSwiss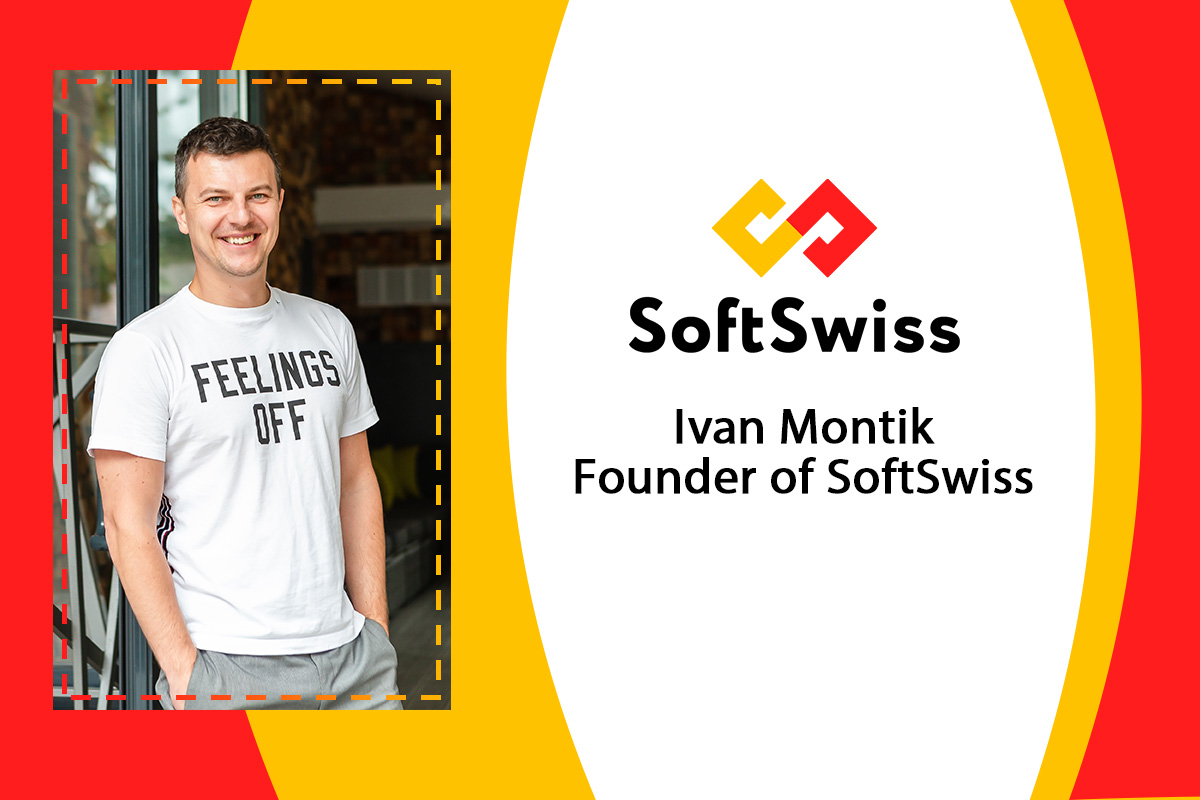 Reading Time:
9
minutes
Let's begin with something about yourself. Our readers enjoy reading top technocrats' version about themselves.
Technology has always been among my top interests. I got my first PC at school after taking the decision to sell my piano, and I knew it was the right decision. I tried to get as much out of it as possible and started learning the basics of programming on my own which then led me to studying Information Technology at the Belarussian State University. However, I found business just as fascinating as high tech, so I decided to combine both. I studied management and finance and got a Masters Degree in Economics.  That was followed by several years of corporate management in a bank, certain experience in oil trading, and a leading position in a large mass media project. And then I was fit for starting something on my own, something which involved IT. 
When I look back at those years and at all the jobs I did I realize that none of that was done in vain. These were small steps towards my present self: business owner and company CEO, but also investor in various sectors beyond IT and fin tech. Making a successful business opens up many opportunities and brings you to many interesting people with their ideas and projects, and you have enough experience to evaluate their chance for success. I invest into projects which are especially close to my heart and which I know have social importance,  and then I enjoy seeing them grow.  I have also reached the point where I can afford to support non-commercial projects and I'm thankful to have this opportunity to participate in social projects and charity. 
What were the circumstances under which you entered the gaming sector?
I founded SoftSwiss in 2009 and, as many other IT companies in Belarus, we started with outsourcing.  We developed custom software for different industries. In my home country, the number of talented software engineers is bigger than anywhere else, so we managed to create a really strong team and set up the right processes to deliver great projects to the clients, and at some point, I realized that we had got enough experience to do our own thing. So we launched our first product-online auction software, which further developed into a separate business and became the basis for our current fintech direction. And then we thought about gaming, although none of us had any prior experience with it. We knew it required complex technology, and we knew we had enough technical skills and expertise, so we took that risk. What we didn't know was how many things you need to grasp beyond the technology. Gaming is all about regulation, jurisdictions and banks, and good software is just a small part. I'm glad I didn't quite realize it at the moment I entered gaming, as it could have made me hesitant. But business is all about taking risks and overcoming challenges, so we learnt by doing and got to grips with every small aspect of working in the sector. 
How has been the journey so far for SoftSwiss? It would be great if you can share some fascinating stories or anecdotes.
As I said, the journey involved some ups and downs, and a lot of bottlenecks to overcome. When you start a new thing, you are not an expert in it despite all the theoretical knowledge you got at the university. But you need to position yourself as an expert because you need to gain trust. When you just start your company and need to employ people, especially programmers, you need to give them the sense of confidence that the company will survive in the highly competitive market. But it's even harder with the clients. All of them want to see your previous experience, examples of working businesses, client references,  – everything you don't have with your brand new product. I remember myself on the ICE Gaming Show in London back in 2013, with a small stand shared with a partner, presenting our online gaming platform for the first time to the public and trying to get my first contract. I knew the software was good, but there was no single online casino using it which I could show, so I just showed a demo and told about other products we already had. People were coming to our stand and asking questions I couldn't always answer because I lacked that experience, but I tried to guess and promised to investigate further. I pretended to be an expert until our first client took the risk to work with the young company and try the new software. If you don't know something, pretend you do, but pretend responsibly. 
One of the memories that matter a lot to me is the interview that I gave to Vitaly Buterin, the famous co-founder of Ethereum. It was back in 2013, long before he invented the breakthrough technology. Vitaly was working as a journalist for an online magazine and I was telling him about my vision of the future of cryptocurrencies. Ethereum wasn't part of that vision, Buterin wasn't the most well-known name in the crypto world, and SoftSwiss didn't have 600 employees. Things have changed!
How is the business going for SoftSwiss? Could you share some stats with us which would demonstrate SoftSwiss achievements over the years?
Since 2009, my business has been developing in different directions and has grown into a group of companies employing over 600 people. The online casino platform supports over 300 websites with 4B EUR bets processed monthly. SoftSwiss game aggregator with 11 000 games from 70 providers in its portfolio has recently met the 150 mln EUR GGR goal.  Our proprietary games brand already has over 60 exclusive games. Our software is licensed by 7 jurisdictions. We are already working with India, Japan and South Korea and are now entering the African continent. We were the first company to implement Bitcoin payments in the online casino platform and remain the leader in crypto payment processing. I'm proud of these achievements we've made in a bit more that 10 years.
How do you keep the company and workforce improving constantly? Tell us about the methodologies that you implement to ensure consistent growth.
We apply the agile methodology in company management as it has proved to be the most effective one in running a large orgranization. Quick decision making, flexibility and scalability, as well as mutual respect and open communication are the principles our employees learn first. 
SoftSwiss consists of autonomous teams which have their own business goals, develop strategy on how to reach them and share the responsibility. This way, decisions are taken much faster on each company level and that contributes to speedier progress. 
Human capital is our biggest value and that's what I focus on. You can't do business alone, it's all about teamwork. At the very beginning, I was lucky to have people beside me who shared my vision and my life principles, we looked in the same direction and trusted one another in key decisions. This core team is still with me after all the years, but of course many new people have joined. I can't talk to each and every employee to make sure we are on the same page, but I tried to transmit my personal values into our corporate culture, so everyone knows what global objectives our company has and how we reach them. 
What are the core values do you think a gaming business should have? We understand you have been a strong advocate of freedom of opinion and democratic rights.
Gaming business is not much different from other businesses in terms of its values. You just need to describe these values clearly, make sure they are shared by people who work with you and be consistent with them. A company is part of the society, and freedom of opinion and democratic rights are just as important here as in the society as a whole. People want and need to be heard, it's crucial in terms of progress and has a great impact on the organizational climate. Every initiative which aims at improving something within a company and establishing a more effective working process is welcome.    
As for other important values, these are high quality of our products and top client service. Quality is more important than quantity or quick delivery. Our clients' interests are our top priority because we are in the same boat and their success is our success. We'd rather have one client and grow big together than many clients who come and go.  Moreover, here at SoftSwiss we care a lot about the security of our solutions – we tend to work really hard to make sure we provide our clients with the most reliable technology out there. 
Now on to Crypto currency. It has had a roller-coaster ride over the last decade. Do you foresee a consistent and robust growth for crypto currencies and their use in businesses?
I've been advocating the value of crypro currencies since 2013 when we first decided to use them in our online casino platform. With the numerous ups and downs that Bitcoin has faced since then, I've never doubted about its future. During the drastic meltdown we experienced in 2018, when it fell down 75% from its biggest value, many people started questioning Bitcoin efficiency and security and many start ups suffered from this loss of public trust. But the fall-winter 2020 showed the crisis was over: Bitcoin keeps beating its own records, large businesses are quickly jumping in and the reputation is being restored. I'm pretty sure that the trend will be stable and that cryptocurrencies will take the world economy to a completely new level. It will be a new level of property and assets: Money 3.0, Properties 3.0, Assets 3.0.
What is your take on the allegations of scams and frauds that come up from time to time? Can it be curtailed completely or is it something we all have to live on with?
There have always been unscrupulous people trying to find loopholes in new technologies and use them in their interests. Cryptocurrency is not an exception. However, it's wrong to judge the effectiveness or moral aspects of the technology based on a couple of reports on fraud. According to my personal observations, there are about 97% of good people and 3% of bad people on the earth. We can't stop the profiteers' attempts but we can use common sense and technology to protect ourselves and minimize fraud. 
What do you think are the significant advantages that cryptocurrencies possess for the gaming industry, in comparison with the traditional currencies, as things stand now?
Cryptocurrencies are very important for online business, and online gaming in particular, because they save operators a lot of time and money. With Bitcoin, you have really low commissions compared to what you pay to the acquiring banks for processing the fiat currency transactions.   No other bank or payment system can offer worldwide coverage, only Bitcoin can, so you can expand your geographic reach and target much larger territories. Cryptocurrency casinos are much faster to launch and easier to operate, as you don't have to negotiate with the payment system providers.  Players are also at advantage enjoying instant cashouts whereas bank payout transfers may take up to several days. Finally, it's all become more transparent with the possibility to apply the "provably fair" technology and check the game fairness. 
You have been actively pushing for the use of artificial intelligence (AI) and machine learning (ML) in gaming software. Could you share your experience of using AI and ML for detecting frauds? 
AI and ML have long been used for anti-fraud policies in finance and other industries and have now come to online gaming bringing its fight against casino fraudsters to a completely new level. It helps detect unscrupulous players who use various probability algorithms to make bigger wins. Our software uses AI mechanisms to analyze such behaviour and figure out suspicious actions. The system reports such cases to the casino manager and automatically blocks cash-outs until it's all cleared up. The mechanism can even recognize players' fake documents. 
That's about protecting the operator, but it's not the only advantage AI brings into online gaming. It's also about protecting the players and bringing the responsible gaming concept to life. The AI algorithms we implement within our software detect problematic player's behavior and reveal possible gambling addiction. In this case, players can get real time help. 
Also, how far do you think AI and ML can reliably be used for predicting player behavior and designing CRM initiatives?
Predicting players' behaviour in order to provide more effective client management is the key goal of AI and ML. What we already do within our software is LTV prediction which analyzes a player's actions and makes certain changes in live mode to make the game more exciting and motivate this particular player to stay longer. In other words, each client is approached individually and gets customized content, bonuses and free spins. That really works: the lifetime value of a player has already increased by 7- 10%.
AI will inevitably penetrate all aspects of online gaming, from fraud protection to UX personalization and customer support. I believe that in five years online casinos will be operated completely by AI and the day-to-day work which is now done by the operator's employees will be done automatically. Smart customer care assistants have already won over the silly bots and manage to resolve players' issues in a much faster way, leaving players happy. So, I believe we are talking about 100% replacement in the near future. 
Final question. Time for prediction. We are probably into the new wave of Covid-19 outbreak. How do you see the pandemic going to affect the gaming industry? What's your bet?
Covid-19 has been impacting all spheres of life and business, making all sorts of activities only possible online. Of course we can speak about the skyrocketing growth of online gaming during the pandemic. With very few entertainment options remaining during the numerous lockdowns and very limited options on how you can spend your free time and money, more people are turning to digital gaming activities.  However, it's just a temporary effect. We all hope that the pandemic will be over soon, no matter if it stops the boost of our industry. It's important that we all go back to our normal.
Exclusive Q&A on the the Wazdan Mechanics with CCO Andrzej Hyla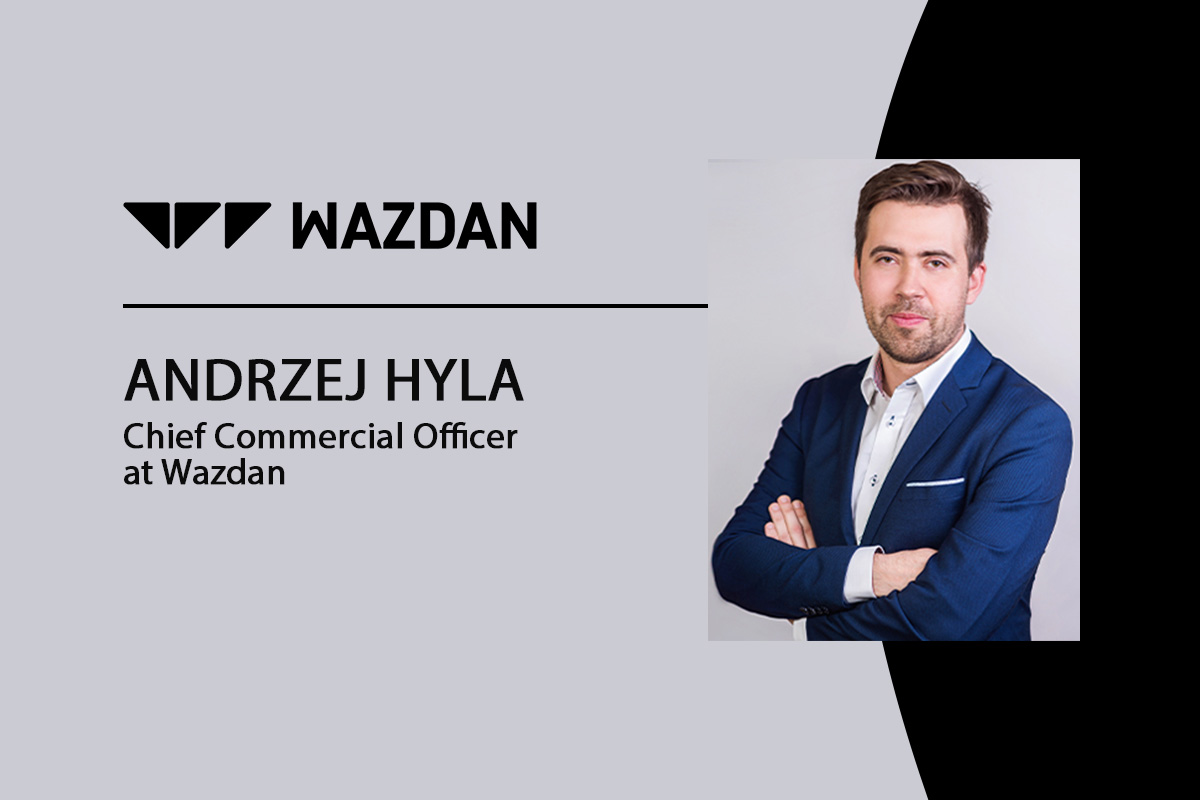 Reading Time:
3
minutes
What spurred you into designing your own mechanic, as opposed to licensing an existing popular one?
In such a saturated market, it is so important to have something that truly makes you stand out. While we're proud of the detail in our graphic designs and the artwork that pervades in our slots, we're perpetually on the lookout for ways to enhance our offering even further. Looking around the industry, you can see the impact unique mechanics has on games. Everyone is keen to not only be the trendsetter with new mechanics, but also find one that will establish a new focal point for the industry. As a studio ourselves, lately we've added Hold the Jackpot, Moving Reels, Symbol Splitter, Infinite Multiplier and more.
Licencing existing mechanics, regardless of their popularity, is a commercial move that wouldn`t help us grow as a game producer. When partners see the value in what we create as a studio, looking beyond just the licenced mechanic, we're able to experience much more growth together. We have a very creative mindset and a strong development team in house. This allows us to create the numerous unique tools we have, which has been added too recently with the Splitter mechanic.
How has the Splitter mechanic been received by fans so far, and do you plan to use it in more upcoming titles?
With the Splitter mechanic, the game quickly made it to the top of our list of best-performing products. By creating our new Symbol Splitter feature, we've been able to elevate both our product offering and our fan's game sessions through this innovative addition, which sees a symbol being able to split into up to four more on any spin, for huge wins. In Gem Splitter™, the split can either increase the number of ways to win or the payout, even both, when splitting into 4 symbols in a 2×2 arrangement. In the Free Spins bonus the symbols will be split into a combination that's most favourable for the players – that`s why they like this game so much. While a simple concept, it keeps every spin engaging and has tangibly driven up engagement, so much so that we've also built it in to our upcoming title, Midnight in Tokyo. In this new game, it will be activated by Wild symbols – Wild Splitters – which substitute for other symbols, except for special symbols, and increase the number of ways to win for players. The Ninja Cat will split symbols on either side of him into two, while the Kung Fu Cat splits symbols above and below. Wilds that have only one adjoining symbol will instead split it into three. Players are always on the lookout for something that's straightforward yet exciting, and the Splitter mechanic manages to do this.
When creating new mechanics, how important is it to make sure it is easy to understand for players?
It's crucial. Nobody wants to load up a new game and have to read an instruction manual and watch a video on how to understand it. People want to start playing a game and have an innate feel for how a mechanic works.
The entire team at Wazdan has a strong passion for games, so a rigorous testing process from actual players and fans has allowed us to develop a mechanic we're extremely proud of and is visually clear in the added value for every potential spin.
With so much scope for game growth and development out there, its important that we don't lose sight of what we do best – create fantastic experiences for players. With a team that genuinely enjoys creating games, as players themselves, we understand this and it allows us to improve the quality of our products.
What is next for the Splitter mechanic? Will it be licensed out or kept in house?
While we're extremely proud of what we've created with the Splitter mechanic, it is still in its relative infancy within the iGaming arena. Gem Splitter™ was a huge success, while Midnight in Tokyo will take the mechanic to a new level by having it triggered by Wilds in-game, as we continue to build it into our games arsenal on a broader basis.
Our key goal as a business is to help partners build a strong position in the market, and we want our games to help them attract and retain loyal customers. We want to be responsible for the success experienced by many in the industry, but it is also important for us to remain a company with unique and innovative solutions.
We'll continue to find ways to refine the mechanic while also incorporating it into our portfolio in increasingly innovative ways, which is an extremely exciting project for us. As for what the future holds, who knows, but it's certain to be action packed with this mechanic!