Esports fans expected to come out in force to bet on IEM Katowice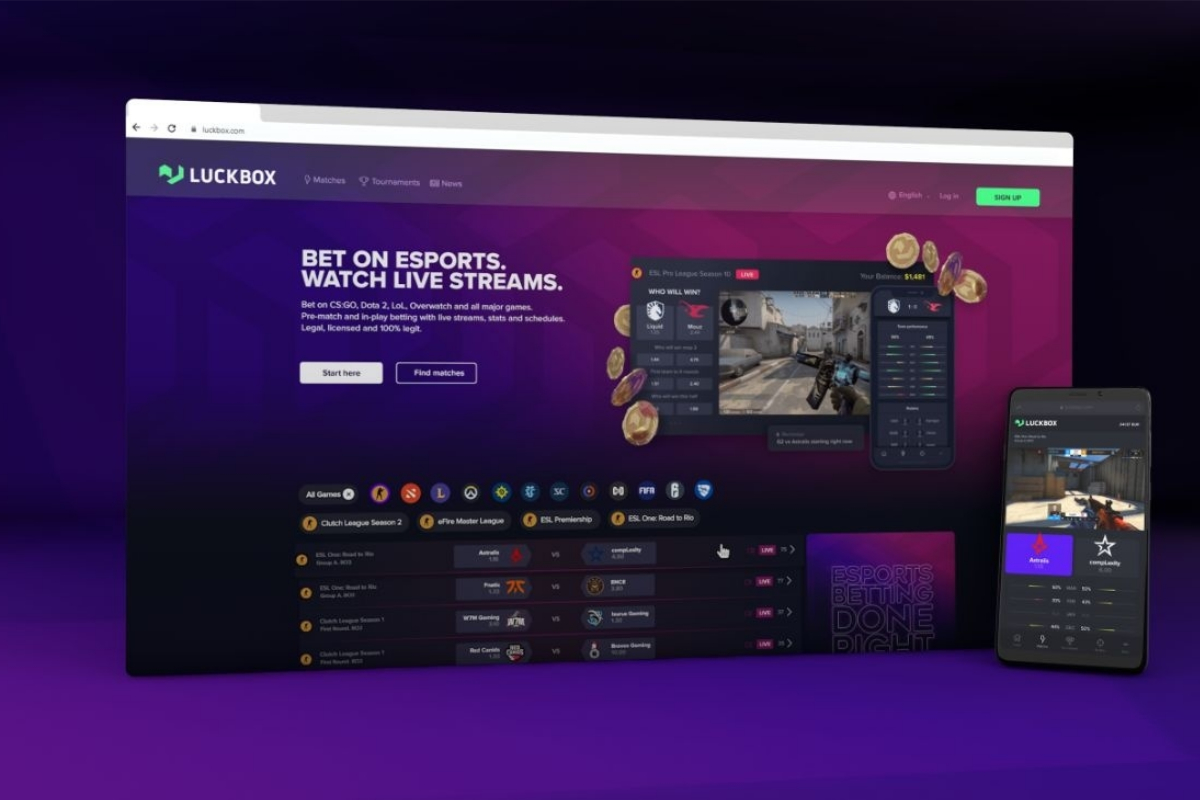 Reading Time:
2
minutes
IEM Katowice 2021 is expected to lead to a "significant uptick" in esports betting action this month.
The $1m CS:GO championship, due to start on Tuesday, February 16, is among the standout events of the year and comes after almost 12 months of disruption to the esports calendar.
The event is famed for being held at the Polish city's iconic Spodek Arena but Covid restrictions mean no fans will be in attendance as teams play online from locations around Europe.
Nevertheless, a flurry of betting action is expected on the event, as 24 of the world's best CS:GO teams compete for the $400,000 first prize.
Metodi Zaburtov, Director of Sportsbook at Luckbox, said: "CS:GO fans have been starved of action for much of the past 12 months and IEM Katowice has a special place in their hearts.
"Data from previous years shows us that there is a significant uptick in CS:GO betting at this time of year thanks to IEM Katowice. This is largely due to the quality and popularity of the teams involved, the high-profile nature of the event and intense nature of the competition – with so many matches being played over two weeks.
"The fact that the tournament is online is a pity but esports fans have shown a strong willingness to continue to back their favourite teams and try to pick winners in such tournaments throughout the past year. We expect that to be the case even more for IEM Katowice."
A year for the underdogs?
Astralis are outright favourites to win another IEM Katowice title, with odds of 3.10 ahead of Team Vitality at 3.80. Heroic are third favourites at 5.00 while defending champions Na'Vi are available at 5.50.
But fans planning to bet on IEM Katowice, could be wise to keep an eye on the underdogs.
Zaburtov said: "I think it's worth looking at some teams that have been very strong during warm-up tournaments. Complexity are on fire and available at odds of 23.00, while BIG at 9.5, Virtus.pro (13.25) and Gambit (31.00) look great value. Also, the underachievement of the top two teams – Vitality and Astralis – in recent weeks is hardly great preparation. "We have seen evidence to suggest that online tournaments lead to more shock results, with a noticeable series of outcomes going as predicted by the odds.
"Online matches are more susceptible to technical issues such as latency, which can sometimes prove a leveller – like a football match on a bad pitch. "There is also the fact that players are often in their own homes, as opposed to being cheered on by thousands of fans. This often brings out the best in experienced players, while lower-level players might crumble under the pressure. Perhaps playing online suits smaller teams because there is less pressure.
"This could be a good year for the underdogs."

BLAST announce WePlay Esports as new Russian language broadcast partner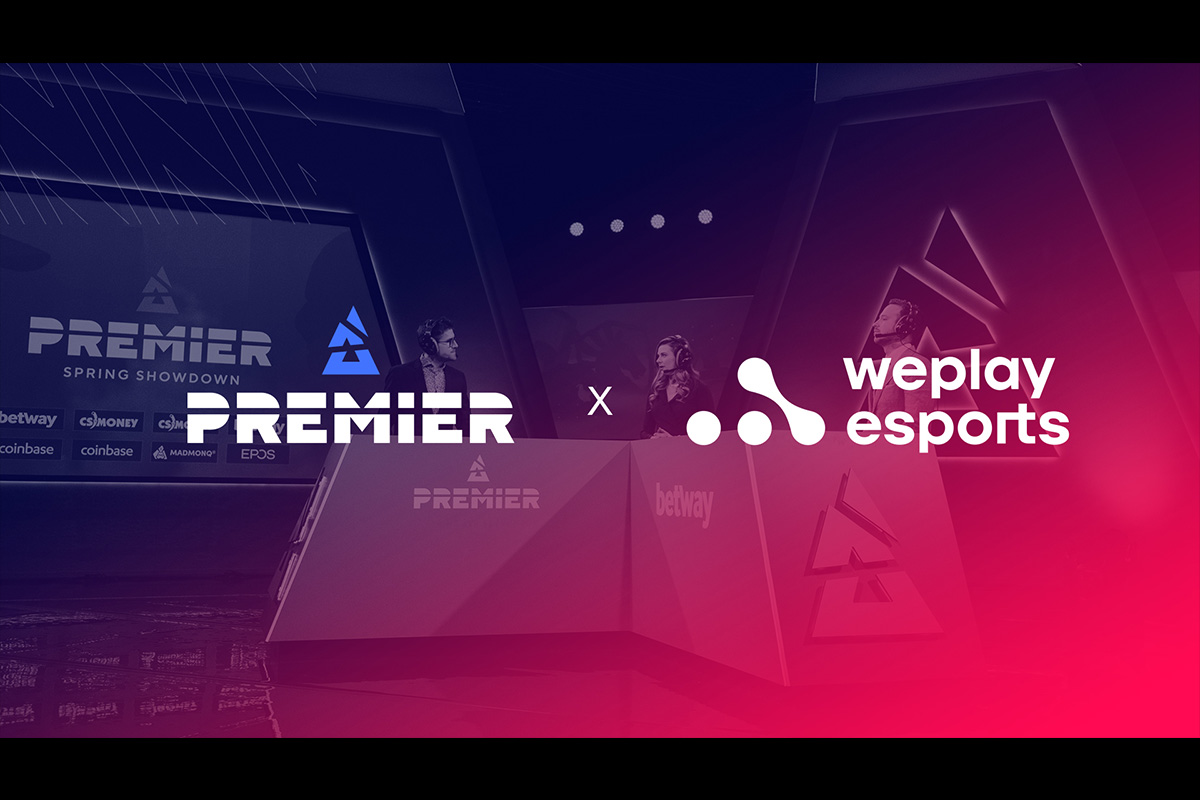 Reading Time:
2
minutes
BLAST Premier has announced a two-year deal with WePlay Esports to broadcast its global Counter-Strike tournament series exclusively in the CIS region.  
Under the nature of the deal, media holding company and esports tournament organiser WePlay Esports will own exclusive Russian language media rights to broadcast this year's BLAST Premier Fall Groups (September 16-26), Showdown (October 12-17), Final (November 24-28) and World Final (December 14-19) and the entire 2022 season. 
BLAST Premier is a global Counter-Strike tournament series that unites all major events, offers opportunities to all regions across the globe and crowns the world champions of CS:GO. Up to 32 teams will take part in the seven BLAST Premier events over the course of 2021 with a combined prize pool of $2,475,000 on the line. 
The CIS region represents one of BLAST and CS:GO's most popular countries for viewership, with it regularly featuring in the most watched regions for each event. A recent study by Esports Charts, reported that Russian-language esports broadcasts in 2020 amounted to a total of 200M hours watched, growth of 10% compared to 2019, with Counter-Strike remaining the second most watched esport in the region. 
Alexander Lewin, VP of Distribution and Programming for BLAST, said: "We're delighted to welcome WePlay Esports as our latest broadcast partner – with their extensive expertise in Counter-Strike production, WePlay Esports will help to bring the very best of BLAST Premier to Russia for the remainder of the 2021 season and beyond. BLAST has always enjoyed great support and viewership in the CIS region and we look forward to maintaining our industry leading esports production and entertainment for the community to enjoy."
Maksym Bilonogov, Chief Visionary Officer and General Producer at WePlay Esports, said: "We at WePlay Esports recognize BLAST Premier as one of the best CS:GO circuits out there, which uses technology and creativity to deliver world-class entertainment. Our team will go all out to bring the same level of show to the CIS audience and make sure that the love for the game in the region only grows stronger with time."
BLAST's portfolio of media rights currently stands at over 35 partners, meaning BLAST Premier is shown in 18 different languages and over 150 TV territories.
WePlay Esports has experience not only in broadcasting but also in hosting CS:GO tournaments. The company organized WePlay! Lock and Load, two seasons of the Forge of Masters league, WePlay! Clutch Island, and the first season of the WePlay Academy League. 
Girl Squad Setting Foot in Gaming Content Creation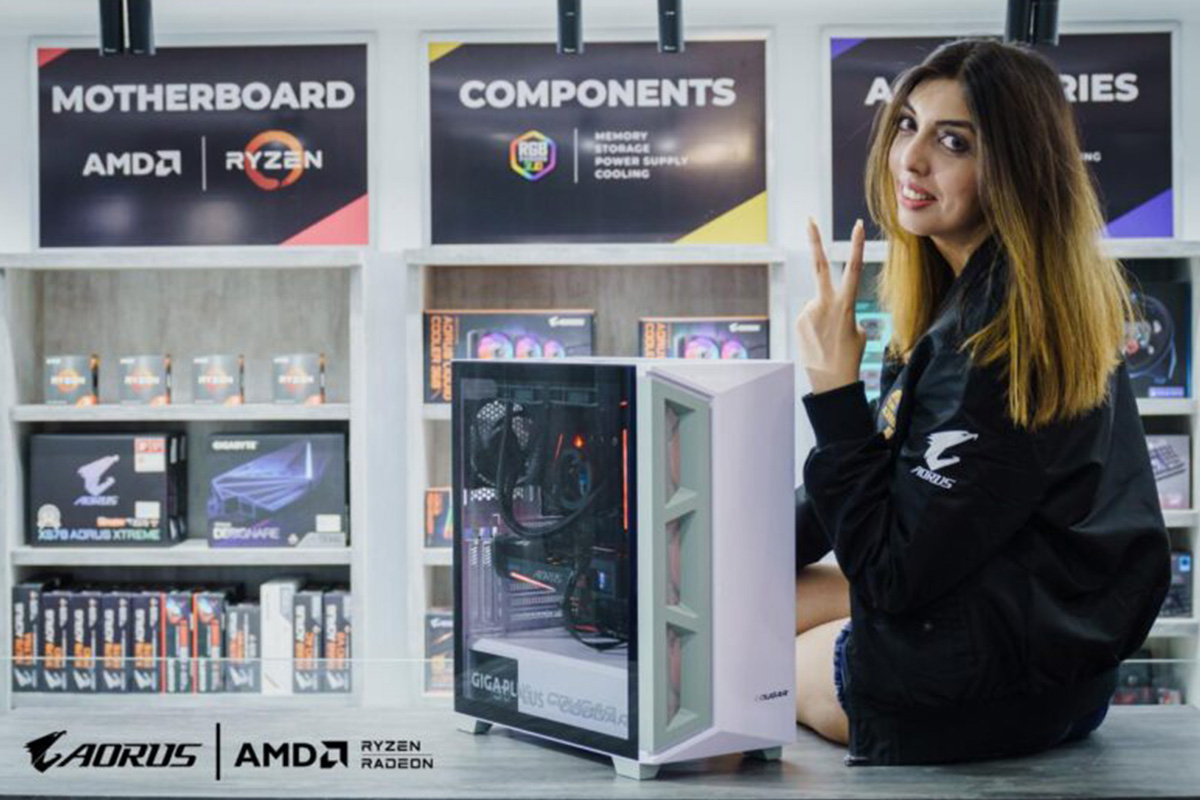 Reading Time:
3
minutes
There is no doubt that the global esports industry is thriving, especially when people are confined at home due to the current covid-19 situation. We have seen people going gaga over the popular multiplayer games like PUBG (now BGMI in India), Free Fire, Counter Strike, Valorant, Fortnite, etc. and they are sincerely dedicating a considerable amount of time on screen. We all might agree that it is commonly considered as a male-dominated space and we hardly encounter a female gamer who is creating content and engaging with audience. But that can soon be considered a thing from the past. Trinity Gaming, India's top gaming talent management company has been associating with women gamers & content creators since its inception in 2019. While initially, we just had a handful of women enthusiasts, now we see huge curiosity about professional e-gaming from women across ages, geographic locations, and socio-economic conditions. Women are increasingly becoming attracted to virtual sports, driven either by their passion or viable career option.
Recently, a remarkable number of women professional gamers have come on rise. These young gamers have set their foot strong enough to compete with their male counterparts but in a healthy and entertaining way, which promises to take the space of esports to new heights. These professional gamers collaborating, bringing new content and are engaging with a wider audience.
Sanjana Bhattacharya aka iamBLACKHORSE                              
My name is Sanjana Bhattacharya and I go by the gaming name BLACKHORSE. I have been a content creator and a streamer on YouTube for almost 4 years now and it has to be the most magical journey I have ever been on with so much to learn and so many experiences to gain. I currently have a family of 185k+ subscribers on my YouTube channel iamBLACKHORSE and I love to call them my team black fam. My subscribers are my biggest supporters and they encourage me every day to get up and work 2 times harder than the previous day.
Pooja Bisht
My name is Pooja Bisht. I have been streaming for 2 years. I play pc games like GTA 5 RP, Valorant, Apex and many more. I play games for fun. I have collaborated with multiple brands like AORUS, Gigabyte, Booyah, AMD. I currently have a family of 46.8k+ subscribers on my YouTube channel. I really want to try BGMI and definitely want to explore more pc games for more exposure in the gaming ecosystem. I want other gamers to define a player with the skills and strategy they put in the game and not gender.
Sakshi Sood
Sakshi is a 21-year-old gaming content creator, she does unboxing videos of any new graphics card in collaboration with MSI. She is also supported by Redbull. She also worked with Zotac as well and made some vlogs too. She recently released the first episode from a series she is making on "My journey as a gamer to a streamer". Her future plan is to try out new games, expand her selection of games by trying out unpopular games. She also wanted to raise awareness among female gamers and encourage them to try out new games to play and stream. She currently has a family of 1,53,797 subscribers on her Facebook Gaming channel.
Kangkana Talukdar aka Mystic Ignite  
Kangkana aka Mystic Ignite is a 22-year-old gaming content creator who wants to become one of the best female esports players in India and you all will find her playing games with her followers. She being very talkative, so one of her friends suggests her to stream and interact with the public as she loves being funny most of the time and the suggestion turned out to be the catalyst in the growth of her career. She currently has a family of 65,000 followers on her Facebook Gaming channel.
Aparna Shukla aka Annie
Aparna is a 26-year-old gaming content creator; she wants to explore every new game with her audience. She does content creation around everything like unboxing, collaboration with other gamers, branding etc. In a short period of time, she attracted a good amount of audience with her skills. She aims to explore each and every game in her league. She loves interacting with the audience and plays with her followers. She currently has a family of 21 lakh plus followers on her Facebook Gaming channel "Rogstream".
Anjali Roy aka Unicorn IB
Anjali is a 21-year-old gaming content creator, she loves exploring more games and interact with her audience. She has proved to be a great example of female gamers. Despite facing online bullying on the gaming front, she continues to grow with the support of her family and friends. She currently has a family of 1.3 lakh followers on her Facebook Gaming channel.
Trinity gaming is among the pioneers who are proudly serving some of India's largest channels and brands, while working closely with over 250 of their gaming professionals. It is committed to encourage gamers and build an industry which offers the safe haven to these young talents who have the potential to turn passion into a full-time career and where no genders are barred.
One.Fun goes Esports Bar in Cannes this fall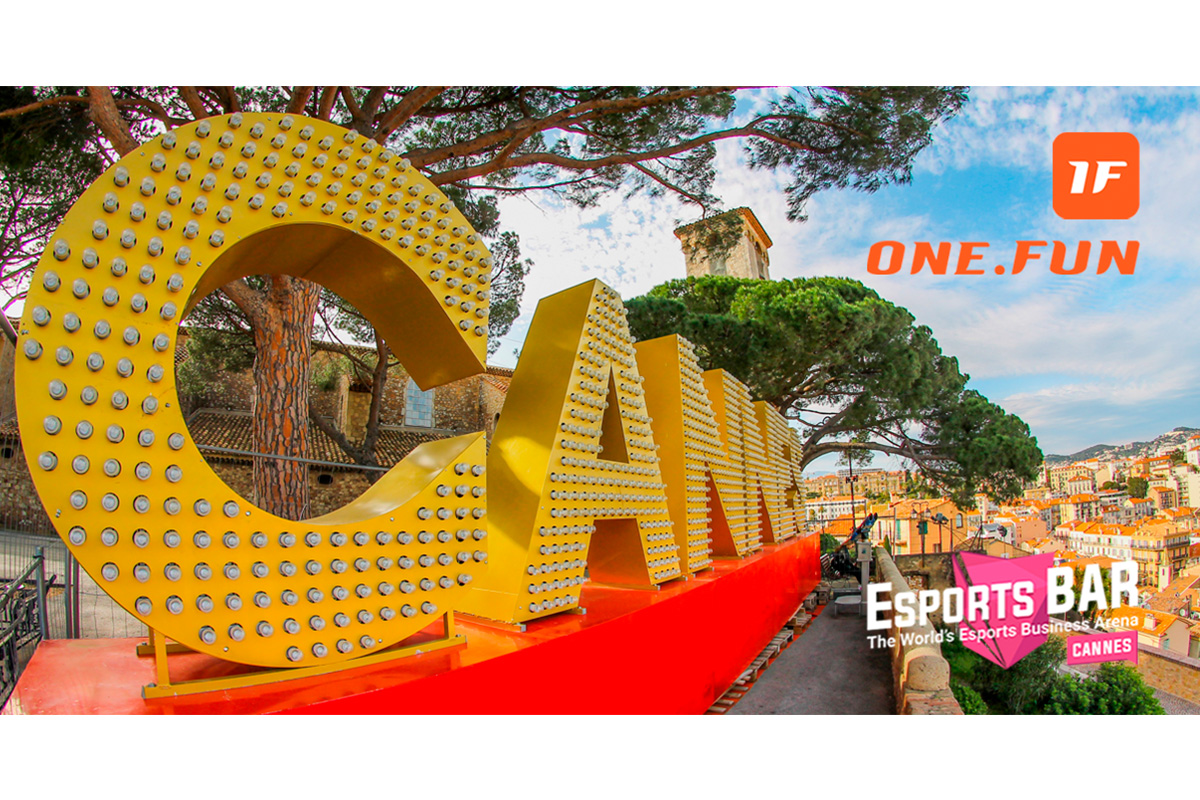 Reading Time:
2
minutes
iGaming Key-players will gather to discuss the current market situation in the e-Sport industry at the Esports Bar summit in Canes this fall.
The betting industry turned to esports in order to curb the effects of the pandemic on their business in 2020 due the cancellation of traditional sports events around the globe.. For esports, these unusual circumstances created an opportunity to reach new audiences, including those it might not have otherwise reached at all. Market Insight Reports predicts that the size of the global esports betting market is expected to reach US$13.05bn by 2025, with a compound annual growth rate of 13.1% over the forecast period of 2020 to 2025.
With this perspective in mind, most betting companies started to look for the best ways to open up to esports. As a result, B2B collaborations began to boom. In the process of replacing traditional sports, and increasing the betting volume, sportsbooks added more competitive esports events to their portfolio, which secured data providers with wider coverage.
Mickael Shahinyan, One.Fun co-founder will join the Esport Bar as moderator of one of the sessions where the following questions would be discussed:
– What are the current trends in esports betting?
– What are the synergies when cross-selling sports and esports games?
– What are the threats faced by betting companies in esports?
– How do you handle betting and the young esports audience?
Mickael Shahinyan says: "Discussing the current market situation with industry key-players we may find answers the Esports industry really needs. As a One.Fun co-founder I do have access to users' and clients' feedback we have collected after hitting the beta of our project. This feedback is what industry needs and I will share it along one of the sessions at Esports Bar Summit where I will act as a moderator. Real industry feedback combined with real operating experience. I do appreciate the opportunity to join the Esports Bar and do believe we will hit the market during the show. "