League of Legends 'MSI' and VALORANT 'Stage 2 Masters' live events to take place in Reykjavík, Iceland in May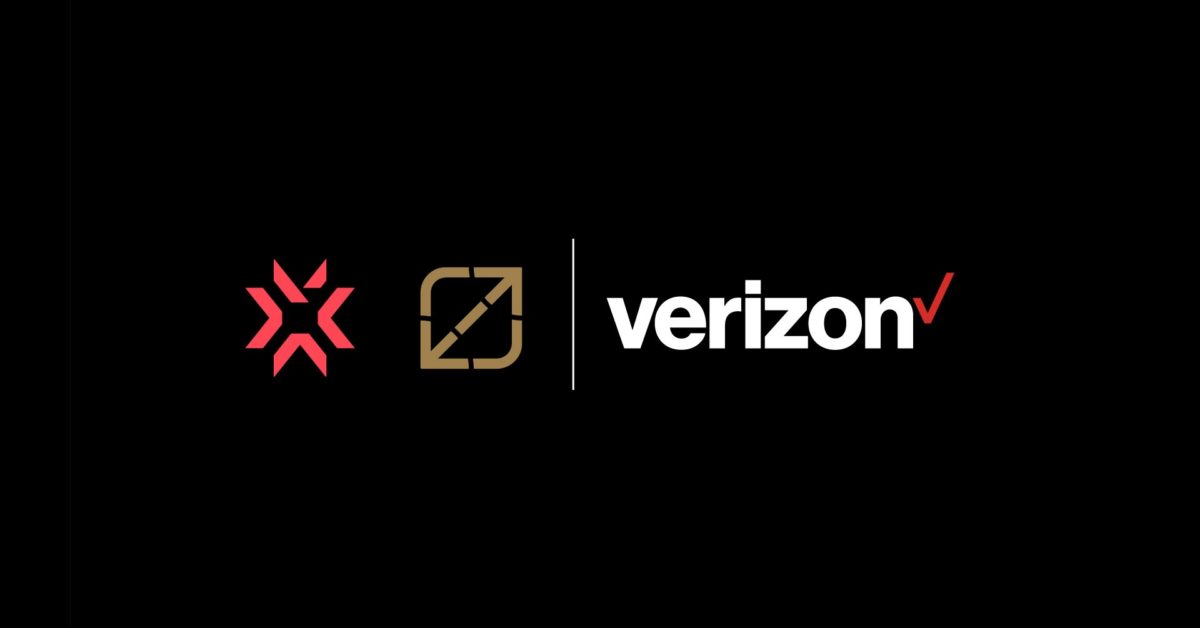 Reading Time:
4
minutes
Riot Games announced that two of its biggest esports events of the year will take place back-to-back this May in Reykjavík, Iceland. Additionally, as Riot Games continues to expand its esports footprint, the company has expanded its partnership with Verizon as the official 5G partner, supporting both LoL Esports Global Events and VALORANT Esports.
The League of Legends Mid-Season Invitational (MSI), which was cancelled last year due to COVID-19, will kick off competition between the top 12 teams from the regional leagues on Thursday, May 6 and culminate with the final on Sunday, May 23.
The VALORANT Champions Tour (VCT) Masters Reykjavík, beginning the next day on Monday, May 24, will be the first VALORANT esports event to feature live international competition, bringing together the top 10 teams from around the world to fight for a spot at VALORANT Champions later this year. VCT Masters Reykjavík will conclude with a final scheduled to take place on May 30th.
Competition for both events will take place in the Laugardalshöll indoor sporting arena as Riot brings best-in-class esports competition from two titles to Iceland for the first time.
"We are thrilled to showcase high-level Riot esports competition to a country as stunning and unique as Iceland, underscoring that passion for our esports can be found in every corner of the globe," said John Needham, Global Head of Esports for Riot Games. "Both MSI and VCT Masters will introduce us to breakout stars to watch this season, and also serve as the initial events for Verizon's extended and much-appreciated commitment to our esports ecosystem."
In addition to MSI and Masters 2, Verizon's multi-year agreement as the Official 5G Partner also extends to the biggest global events of the LoL Esports and VALORANT competition calendar. This includes the League of Legends World Championship ("Worlds"), which makes its return to North America in 2022; LoL Esports All-Star Event; three VALORANT Champions Tour Masters events; and VALORANT Champions. The partnership also includes the VALORANT North America Challengers.
Verizon also is a key partner in VALORANT's recently announced VCT Game Changers, a program that will host monthly tournaments to give female players more opportunities to compete at the semi-pro and grassroots level.
This partnership just serves as the latest iteration of Verizon's consistent support of Riot's esports business. Since 2020, Verizon has been the Official 5G Partner for the League Championship Series (LCS), providing support for LCS through original video content and in-broadcast sponsored segments. Their support extended to VALORANT First Strike: North America, the first official tournament for Riot's premier tactical shooter, as well as The Wild Rift Invitational – the world's first Wild Rift esports event featuring LCS players and celebrities.
"Expanding our partnership with Riot esports allows us to build on the success of the past year and continue expanding the opportunities to leverage the power of 5G Ultra Wideband for player and fan experiences across both LoL and Valorant," said Yvette Martinez-Rea, Vice President, Sponsorships and Partnerships at Verizon. "We're also very proud to put our support behind VCT Game Changers to provide more opportunities for female players at all levels."
"We were thrilled to have Verizon on board as a partner for the LCS and Wild Rift last year, so to expand on that relationship across the biggest esports events in the world with both LoL and VCT is meaningful validation of what we are creating here at Riot esports," said Naz Aletaha, Head of Global Esports Partnerships and Business Development at Riot Games. "Our aspiration to consistently deliver unforgettable experiences and initiatives for fans is a passion we're proud to share with Verizon, and we look forward to leveraging their expertise and best-in-class technology across our sports."
The Mid-Season Invitational (MSI) is a foundational battleground in the annual LoL Esports season, where rising stars and teams make a global name for themselves. Held between the first and second splits of the season, the best teams from each of the 12 regional leagues compete for the title. This year, a new format will open with three stages, beginning with Groups, in which all 12 teams split into three groups of four teams, each playing a Best of 1 double round robin. The top two teams per group will advance to the next stage, where the six remaining teams will play another Best of 1 double round robin. The top four teams will advance to a playoff bracket, and play in a Single Elimination, Best of 5 Semifinal followed by Finals.
VCT Masters Reykjavík will bring top VALORANT teams from around the globe together for the first time to determine who will stand as the best VALORANT team in the world heading into the second half of the season. Starting in April, thousands of teams will attempt to qualify for Masters Stage 2 through their regional Challengers events, with the 10 teams securing a spot in Reykjavík.
"VCT Masters Reykjavik is our next big step in further establishing VALORANT as the fastest-growing global esport," said Whalen Rozelle, Riot Games' Senior Director of Esports. "We have some of the most passionate fans around the world, and we're committed to giving them a live event so that they can see how their favorite teams stack up internationally for the first time ever."
Teams from both sports will quarantine upon arrival in Iceland. For the health and safety of the players, staff, and local residents, the events will be unable to accommodate a live audience, however all MSI and VCT Masters Stage 2 matches will be broadcast live globally across various digital platforms.

Esports Startup Semper Fortis Plans Aquis IPO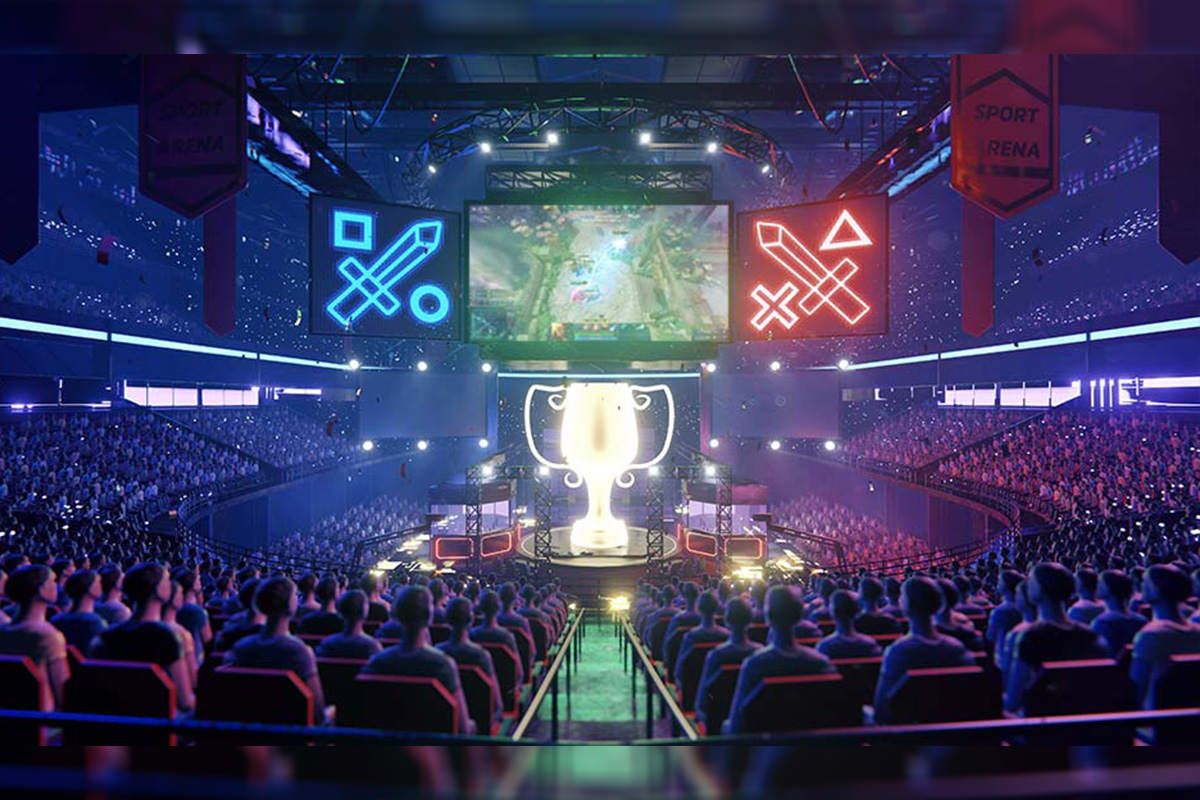 Reading Time:
< 1
minute
Semper Fortis Esports has announced its intention to float on the Aquis Stock Exchange in London to raise GBP2.5 million, as it looks to tap into the fast-growing market for competitive video gaming.
Semper Fortis intends to start trading on Aquis on April 26. Board members include Keith Harris, who is the former chair of The Football League, and Atari founder Nolan Bushnell. The company was founded in January 2020.
The Sheffield-based company plans to create esports teams, sign sponsorship deals with brands and sell consultancy services. Semper Fortis has recruited its first team, Top Blokes, and plans shortly to sign contracts with each of the three-man squad. Top Blokes compete in the Rocket League Championship Series, a professional international esports tournament. The company also will look to form partnerships with professional footballers and influencers.
"We see a significant opportunity to become a leading force in esports and associated technology development and consultancy services as we develop our business into the multiple vertical markets that serve esports and the wider gaming industry," Kevin Soltani, Chief Executive of Semper Fortis, said.
One of the Most Famous Gamers of Today, 'ZooMaa', Is Retiring Due to an Injury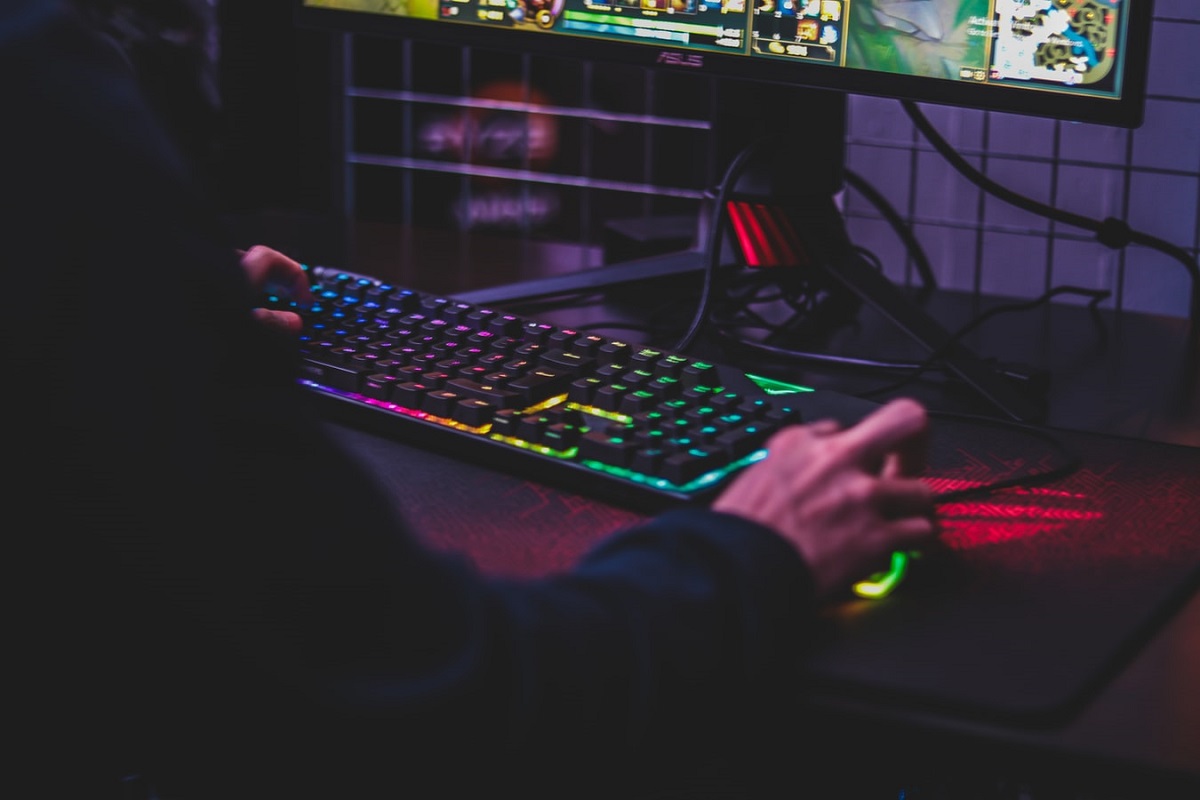 Reading Time:
2
minutes
Thomas Paparatto, a 25-year-old professional video game player, who played competitive Call of Duty under the name ZooMaa, has retired due to a thumb injury.
Yes, it is true, gamers can sustain an injury even though they do not compete directly with rivals, and even though there is no battleground on which they step in to get physically involved in trying to win. The injury is exactly the reason why a 25-year-old professional video game player, and a famous one, has pulled the plug on his career. Thomas Paparatto, also known as ZooMaa, a member of the New York Subliners eSports team, has announced his retirement, explaining the decision with the inability to continue competing in competitive Call of Duty "for the foreseeable future".
With These Words, Paparatto Said Goodbye to the Fans
According to the pro gamer, a thumb injury that previously needed to be treated with surgery has returned, making it extremely difficult for him to compete at the highest level against the world's best players as he would definitely lag behind in battles against them.
"Playing through the weakness and pain in my hand just isn't possible anymore. I don't enjoy competing when I can't be the ZooMaa everyone knows and loves, and I feel like it's not fair to myself or to my team to go through all that again, potentially causing more damage to my hand," we quote a part of Paparatto's statement in which he announced saying goodbye to playing eSports.
The Italian-American said it hurts his heart to leave a game in which he has put in his heart and soul every day for the past eight years. He was torn up just having to post a retirement announcement but it was all he could do at the time. "It's been an amazing run… I don't regret anything and I'm grateful to have had a long playing career doing what I love to do at such a high level," he continued.
Paparatto also said that he was unsure about his future plans, but that he would consider all options because he loves the game he played too much to fully step away from it. "I look at it as one door closing and another one opening," he stated.
Paparatto's Career in Brief
The Subliners, one of the top teams in the Call of Duty League, issued their own note, wishing Paparatto to recover as quickly as possible. "We're thankful for everything that ZooMaa has done for the Subliners and our entire organization wishes him a speedy recovery. His incredible talent as a teammate and competitor has always made him amazing, and the positivity he brings to the community is truly special. We'll see you soon," they wrote on social media.
Paparatto debuted in competitive Call of Duty in 2013. Two years later, he joined FaZe Clan, whose member he has been in the next four years and won several championships, on which you could have bet but still can on plenty of esports markets at bookies (such as on the UK betting sites at Bookmaker-Expert.com), for the eSports organization based in Los Angeles. In 2019, he joined the Subliners roster where he was now replaced by Connor 'Diamondcon' Johst. According to data available online, Paparatto earned $ 387,019 from tournament prizes over a total of six years of his professional gaming career.
World Cricket Championship 3 introduces dedicated esports mode with its latest update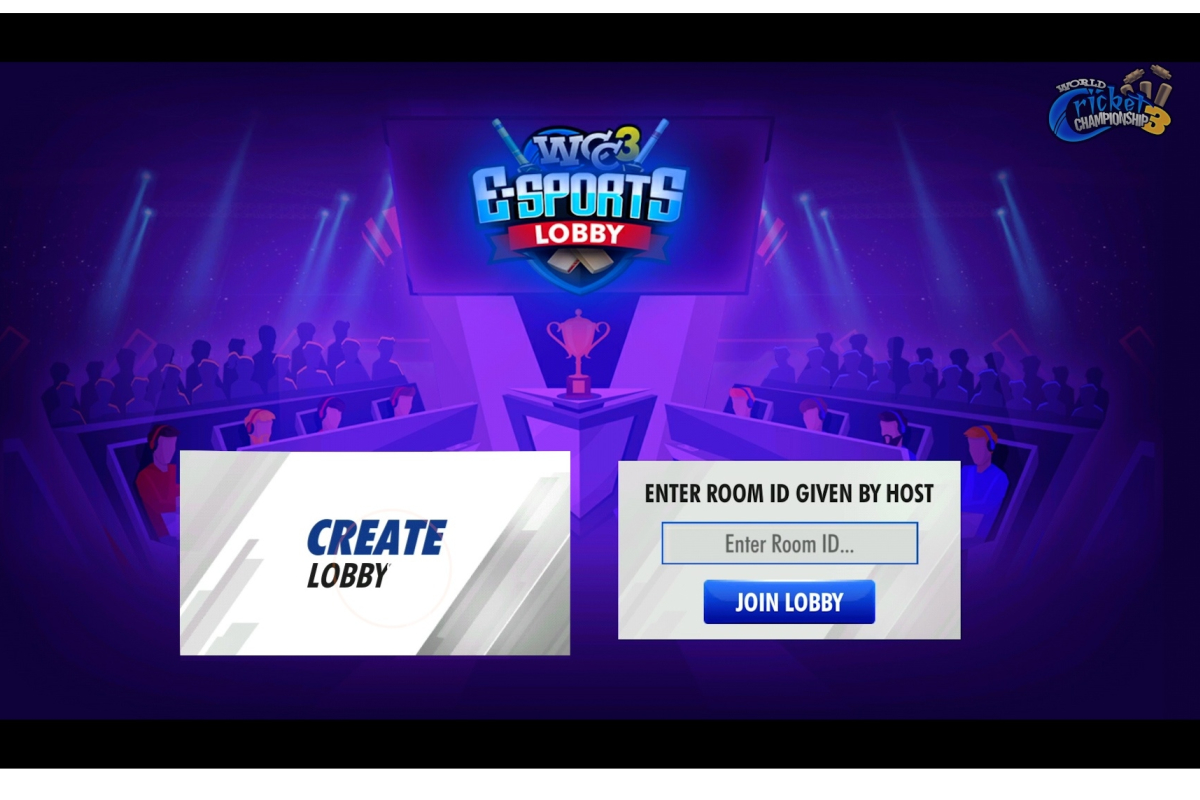 Reading Time:
2
minutes
Also, one of the only 'Made in India" game to feature in esports tournaments in the country
World Cricket Championship 3 with its new update introduces a dedicated esports mode titled 'Esports Lobby', along with a host of other features. The esports feature will allow users to host friendly tournaments while also facilitating seamless operations for organisers to host professional tournaments. Users will be able to spectate from various camera angles and shoutcast the matches.
WCC3 has featured in some prominent esports tournaments in the country including Redbull M.E.O., Skyesports and LXG WCC tournaments. Being one of the only 'Made in India' games to feature in esports tournaments in the country, WCC is looking to make it easier for players and tournament organisers to conduct tournaments on the game with this latest update.
The WCC franchise now stands at more than 155 million downloads. The large fan base of WCC 3 will now have a chance to get a taste of competitive esports experience.
The latest update also includes custom difficulty settings, ability to assign bowling actions alongside 7 new bowling actions, new cutscenes, challenge a friend mode, ability to capture highlights and more.
Says Next Wave Multimedia co-founder and CEO P.R. Rajendran, "Given the exponential growth of esports in the country in the past few years and many requests from our fans, we thought it would be an opportune moment to launch the 'Esports Lobby'. With the newest update we want to add value to the esports ecosystem with WCC3."
The custom difficulty setting is aimed at giving players more choices to play around with. The higher the difficulty, the more chances of getting kits and higher league scores. Apart from that, the new bowling actions along with the ability to assign them is aimed at bringing more versatility to the game. With new cut scenes and full camera control to capture highlights, WCC3 will give a further immersive experience.
The World Cricket Championship series has been created by Chennai based Next Wave Multimedia Pvt. Ltd., which is a subsidiary of Nazara Technologies Ltd., a leading India based diversified gaming and sports media platform. Launched in November 2020, the third instalment is the latest in the series and offers new controls, real-time motion capture, as well as Hindi and English commentary from Aakash Chopra and Matthew Hayden respectively. The game has won the Indian Game Developers Conference's "Studio Game of the Year" award and Google Play Store's "Users Choice" Award 2020, just within a few months of its launch.