ORYX Gaming extends reach in Spain with Casumo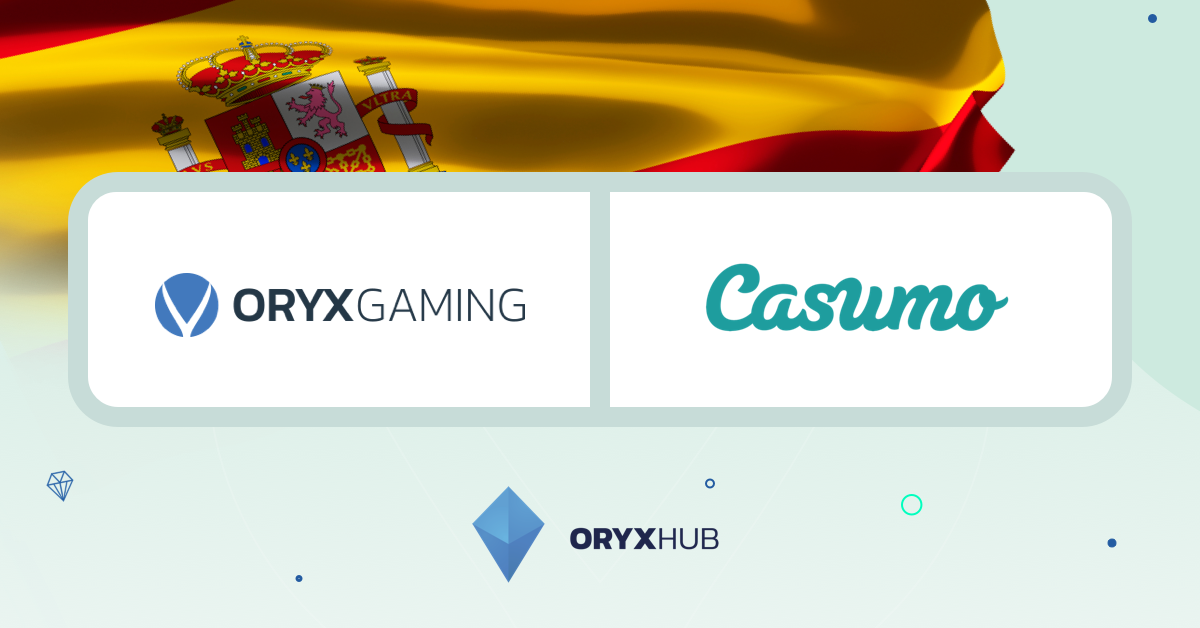 Reading Time:
< 1
minute
ORYX Gaming, a Bragg Gaming Group company, recently made its market debut in Spain and has now strengthened its foothold in the country after taking its games live with Casumo.
Casumo is the second operator in Spain to launch ORYX's unique RGS content to its customers, including titles from GAMOMAT.
Content from GAMOMAT, including fan-favourites Red Hot Firepot, La Dolce Vita, and Books & Bulls is already popular with Spanish players as it is among the absolute top content in the country's land-based sector.
Spain is the latest in a number of major jurisdictions where ORYX has launched and is certified and compliant. The Spanish online gaming market has seen strong growth since it opened in 2011 and has recently been greatly boosted by the online casino sector which now represents nearly 40 percent of market gross gaming revenue.
Since its inception in 2012, Casumo has grown into one of the most distinctive, innovative online casino brands and sportsbook operators in Europe. Casumo was granted an online licence in Spain in July last year following a third tender process and joined a list of around 80 betting and gaming operators now licensed in the country.
Matevz Mazij, Managing Director of ORYX Gaming, said: "Expanding into new markets is a big part of our strategic plan so we are thrilled to strengthen our presence in Spain with this Casumo deal.
"Casumo is the perfect partner for us as they have quickly established themself as a fun and entertaining casino brand and we look forward to working together to further enhance their offering. This partnership will also open the door to further deals in Spain and we see great potential in this market going forward."

Splash Tech launches Free-to-Play daily retention game Sports Lotto for sportsbooks, casinos and media sites globally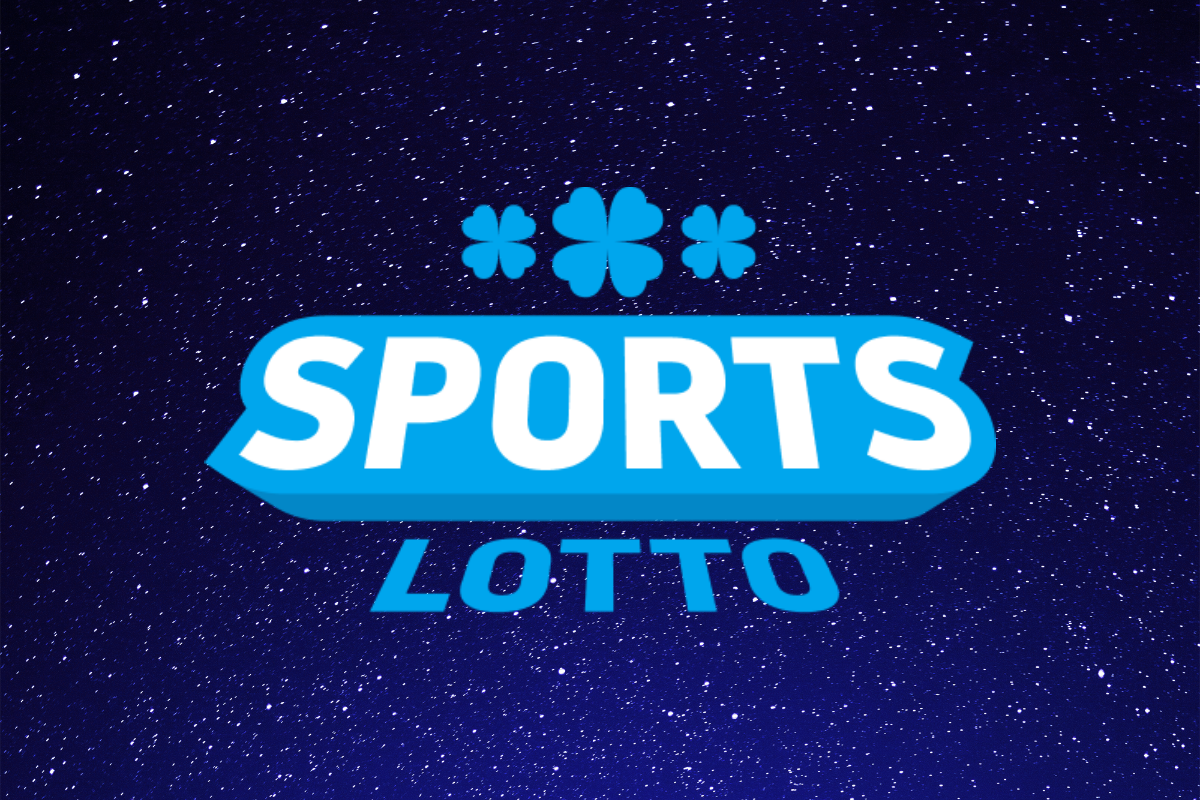 Reading Time:
2
minutes
Sports Lotto, is a fully integrate-able web application which can be adapted to meet any sportsbook, casino and media site's needs to build brand, while attracting and retaining customers.
Sports Lotto is delivered via a light touch, low-code Software Development Kit (SDK) designed to enable rapid customisation and speed to market. All content on the web app is fully customisable and can therefore be made available across any sport, any league and in any language worldwide.
The product contains a lottery-style element that rewards users that make both perfect and imperfect predictions, with prizes customisable from $1 through to $100,000,000 and everything in between, including physical rewards, free bets and free spins.
Splash Tech's growing team works with providers' teams around the world, adapting and integrating Sports Lotto to meet customers' business needs as part of its fully managed service.
Splash Tech increases engagement in its games by asking quiz-style questions which appeal to sports enthusiasts – going beyond regular 'who will win or lose' questions to get gamers really engaged.
Splash Tech, founded two years ago, creates market leading, highly engaging free-to-play (FTP) daily retention games which already help major brands such as 888, DRF and MaximBet to build their brands, showcase their customer experiences, acquire new customers inexpensively and retain them for longer.
In a linked announcement, Splash Tech has just appointed Ross Main as its new Sales Director. Ross previously held senior sales roles at both sports betting publishing and events organiser SBC and B2B sports betting services and software platform provider Kambi.
Ross Main commented:
"I am delighted to be joining Splash Tech now. Customer Engagement is an increasingly difficult challenge in the industry. Operators are constantly looking to find new ways to engage, acquire and retain their customers across highly competitive Casino, Sports Betting and iGaming markets. Splash is the premium FTP games provider for operators across the world and I can't wait to show my network and beyond this flexible and scalable world class technology.'
Adam Wilson, Founder of Splash Tech, added:"It's great to be onboarding Ross at this pivotal moment as we unveil Sports Lotto and secure new client wins which see us expanding rapidly worldwide."
236 suspicious betting alerts reported by IBIA in 2021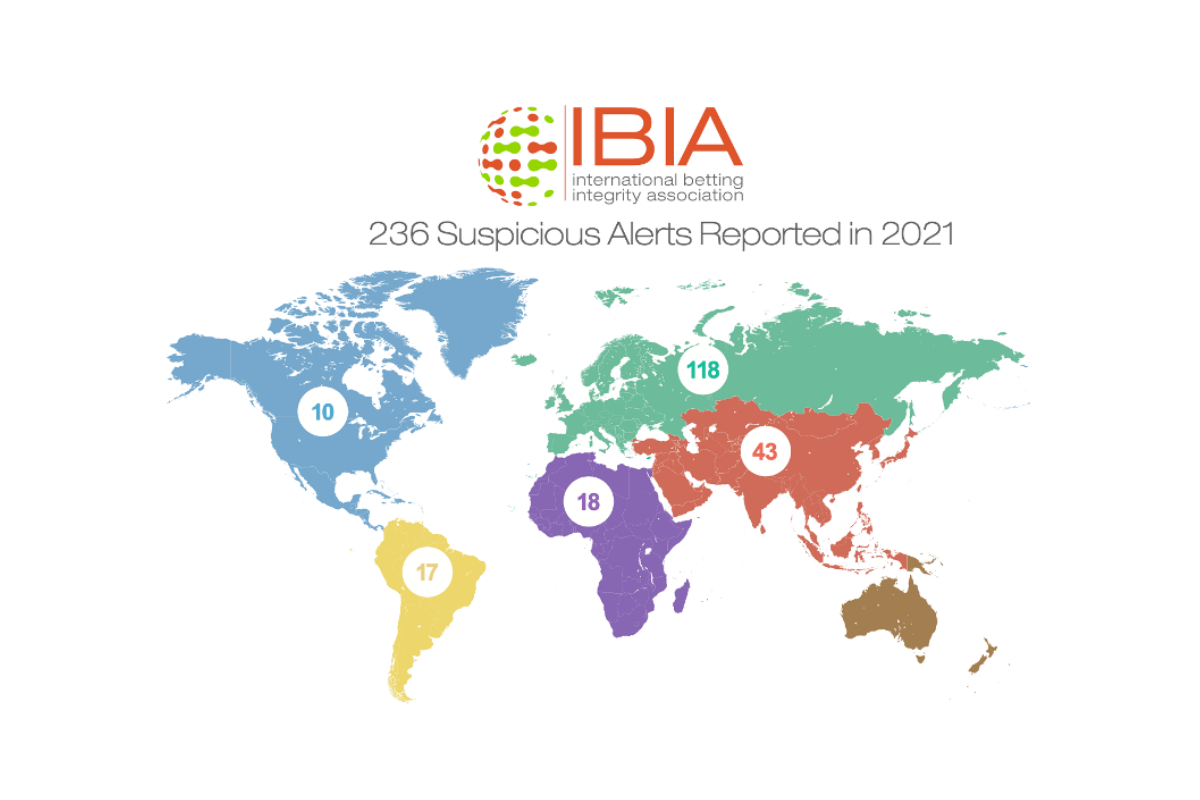 Reading Time:
2
minutes
The International Betting Integrity Association (IBIA) reported 236 cases of suspicious betting to the relevant authorities during 2021, with 69 alerts in the fourth quarter (Q4). The annual figure is a 13% reduction on the 270 cases reported in 2020. The 2021 figure is consistent with recent years, with the average number of annual alerts at 240 during 2018-20. The 2021 alerts spanned 13 sports and 49 different countries, with tennis and football continuing to dominate. Europe also continued to provide the highest number of alerts with 50% of the annual total.
Khalid Ali, CEO of IBIA, said: "Another challenging year for the sector has passed with the spectre of Covid and its impact on sporting events declining, and hopefully a potential endgame in sight. It is therefore welcomed that the alerts for 2021 showed a downward trend and a return to pre-Covid numbers. Challenges however persist, notably with the growth of private sports events and establishing integrity protocols to the levels seen in traditional sports bodies. The association is working with a number of stakeholders in this area to improve integrity provisions.
"Indeed, the dangers of betting corruption remain, and as the Optimum Betting Market report published last year highlighted, that equates to around $25m per annum in lost revenue for the regulated betting sector globally. It is therefore welcome that the requirement for operators to be part of an integrity monitoring system have gathered pace across the US, and have been endorsed in Sweden, to add to existing requirements in the Netherlands, Germany and the Czech Republic. The approach in Ontario is particularly worthy of attention and is a best practice model. The association looks forward to working with a wider range of operators on integrity as a result."
Other key data for 2021:
80 – Total tennis alerts, a decrease of 18% on the 98 reported in 2020
66 – Football alerts, an increase of 8% on 2021 and the highest annual number reported
27 – Alerts on sporting events in Russia, the highest number for a single country in 2021
11 – Successful sporting or criminal sanctions during 2021 from IBIA alerts
10 – Alerts reported in North America, a 54% decrease on the 22 reported in 2020
Over the five-year period 2017-21, IBIA reported 1,222 alerts across 19 sports and 101 countries.
The International Betting Integrity Association is the leading global voice on integrity for the licensed betting industry. It is run by operators for operators, protecting its members from corruption through collective action. Its monitoring and alert platform is a highly effective anti-corruption tool that detects and reports suspicious activity on its members' betting markets. The association has longstanding information sharing partnerships with leading sports and gambling regulators to utilise its data and prosecute corruption. It represents the sector at high-level policy discussion forums such as the IOC, UN, Council of Europe and European Commission.
Evolution launches Bac Bo, its unique Dice Baccarat game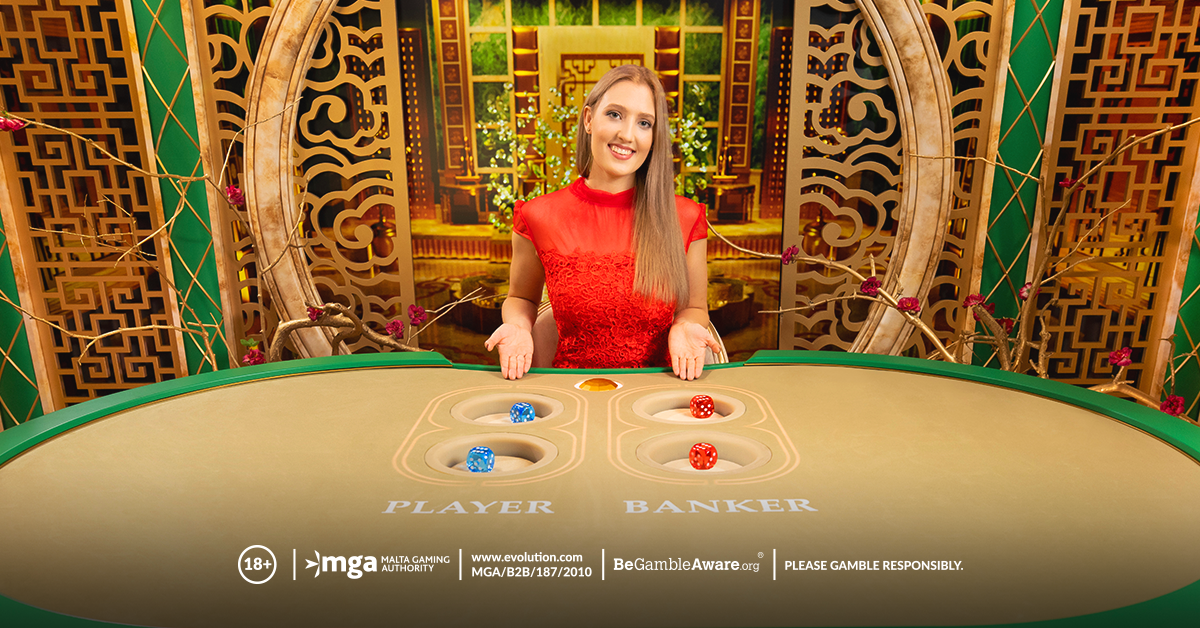 Reading Time:
< 1
minute
Evolution today announced the launch of Bac Bo, a unique dice game created by Evolution in the spirit of Baccarat.
Bac Bo is essentially a simpler version of Baccarat played with dice. Instead of using cards, in Bac Bo the Player score and the Banker score is made up of the sum of two dice, automatically shaken in four individual shakers, two for each hand. Banker and Player both roll their pair of dice, and the resulting two numbers are added together. The highest two-dice total wins or, if the totals are the same, the round ends in a Tie, which offers payouts of up to 88 to 1.
Todd Haushalter, Chief Product Officer at Evolution, said: "Bac Bo is another unique creation from our very talented product team and developers. It blends the essence of two classic games, Baccarat and Sic Bo, and creates something entirely new and different. You get the elegant flow and excitement of a 'come from behind win' that makes Baccarat so popular – but with the visual excitement of a dice game."
Haushalter added: "Whilst very much in the spirit of Baccarat, Bac Bo is a game that's quick to understand. It has easier to follow rules and gameplay compared with Baccarat, with just the outcome of the simple dice rolls to consider. The dice rolls – and the excitement – just keep on coming!"