Check out the trailer for the game Fishkeeper — an aquarium Sims game!!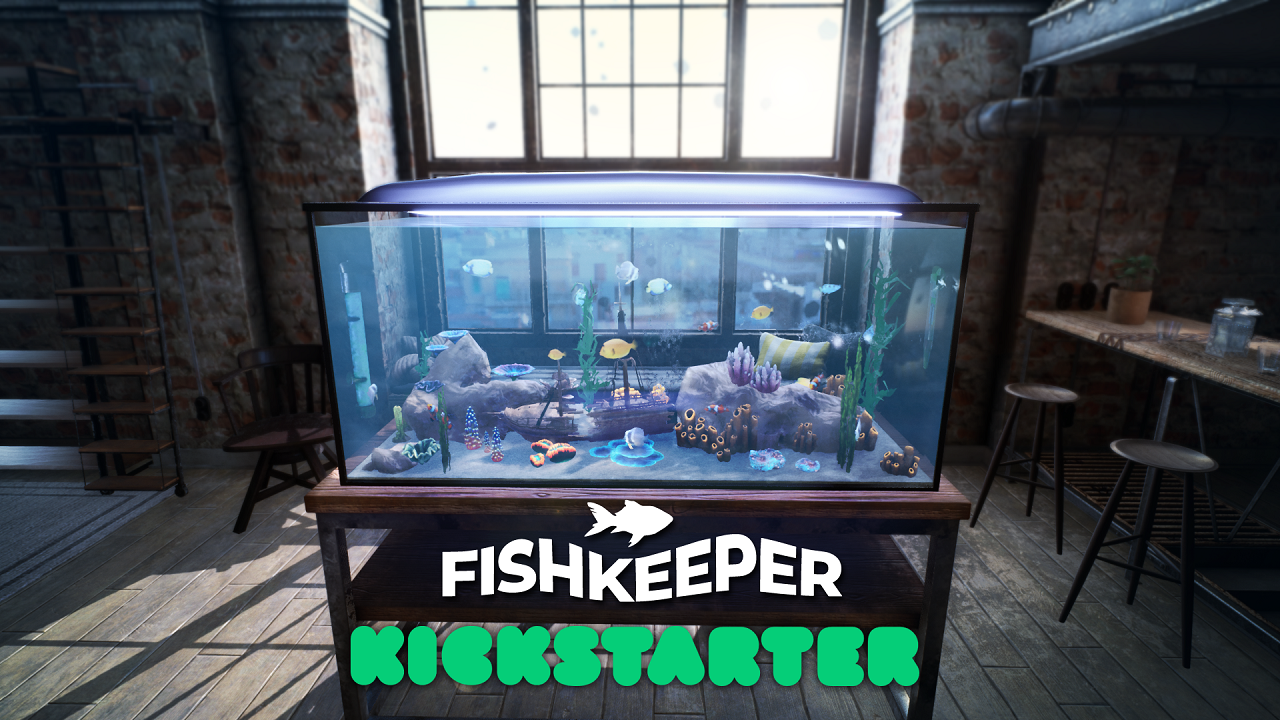 Reading Time:
2
minutes
Fishkeeper is the newly announced game from the Blinkclick Games studio from Poland. It can be referred to as "Sims in an aquarium" or "Underwater Tamagotchi". The announced title will be a unique mix of economic strategy and aquarium simulator in full 3D.
In the game, we will play the role of a hobbyist looking after an aquarium: we will buy our own tank, equipment and in real time we will take care of the fish, satisfying their various needs, depending on the species. As in other life simulators, we will have to ensure that the fish we care for are fed, safe, healthy, and even that they do not lack good company. There are also more complicated parameters to deal with: water pH, salinity level, temperature and tank contamination.
The future game offers a whole range of freshwater and saltwater aquarium fish, shrimps, snails, plants and corals, allowing you to fully recreate the ecosystem of an artificial reservoir. Each animal and plant species will vary not only in appearance but also in terms of the conditions of the aquarium: eating, space and the specificity of reproduction. Just as in real life, all organisms will interact with each other in a specific way and will influence their environment. The game contains recreated mechanisms that naturally occur in nature among the different species of organisms. The player's task will be to maintain a natural balance in the tank, fostering the development of the ecosystem and preventing environmental disasters.
By caring for fish and other animals, we will achieve the gradual development of the biosystem — the organisms grow and reproduce, passing the stages of life from egg to fry to a fully developed adult. In time, we will be able to start selling fish to free up space in the aquarium and at the same time raise funds for further development. The rarest and most beautiful specimens can be sold at auction, bringing the biggest earnings.
We will be able to admire our created aquarium by cruising in a specially designed bathyscaphe — something that can be described as a water drone. You can customize your bathyscaphe by changing its appearance, color, battery capacity, speed, replacing parts and adding modules. This device will also allow us to record films, take photos, clean the aquarium and perform other tasks to help in keeping the biosystem working.
Main features of the game:
Combining an economic strategy with a simulator: meet the needs of fish and observe their lives in real time, while ensuring good breeding results;
A wide variety of freshwater, marine, coral, shrimp, snails and other aquatic species are available;
Customize the aquarium equipment, shape, size and appearance of tanks;
Buy various animal and plant species, sell bred fish in the store and, exceptionally, fine and rare specimens at an auction;
Watch the views from the bathyscaphe cabin as you control it inside the aquarium; you can also use it to clean the tank from the inside;
Decorate your aquarium with lots of decorations, corals, posters etc.
The creators of Fishkeeper announce its PC premiere for the last quarter of 2021. Later console ports are also planned. In the meantime, you can add a game to the Steam Wishlist, which the creators kindly request.
Steam Page: https://store.steampowered.com/app/1425780/Fishkeeper/

Interactive Gaming Group signs sponsorship agreement with lead Twitch female creator Nora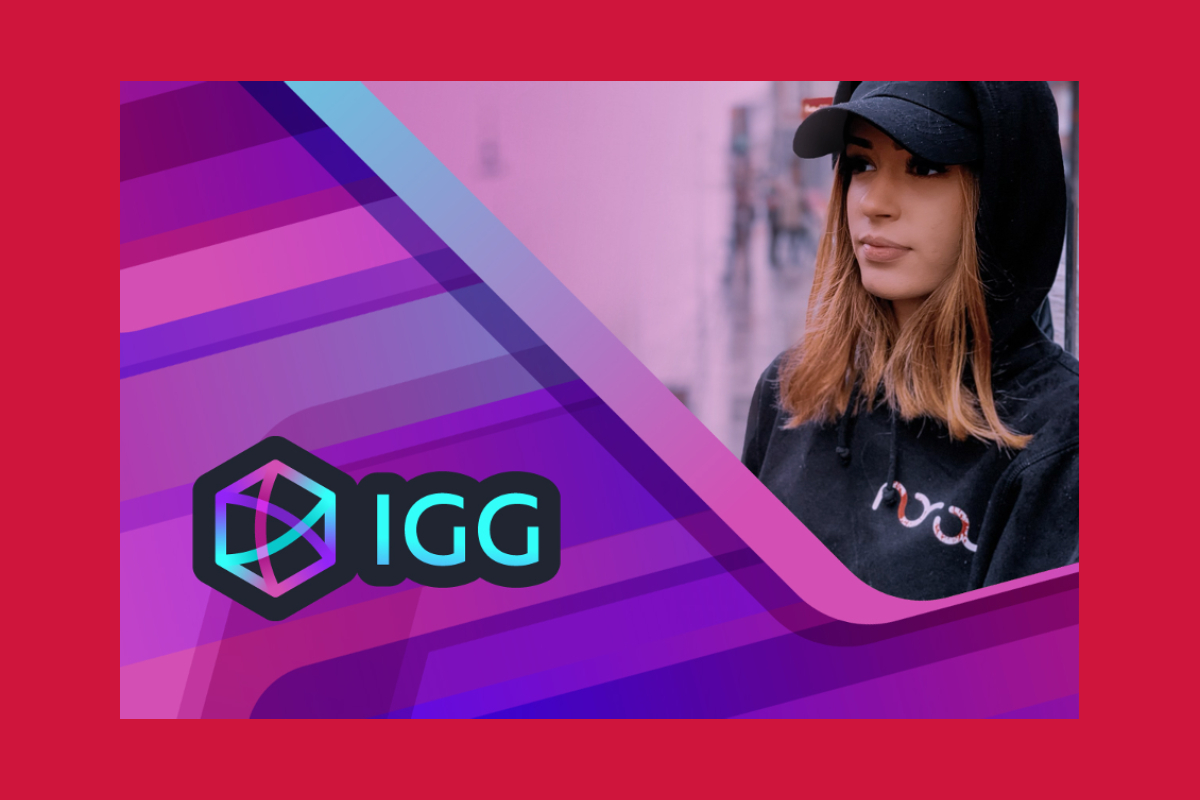 Reading Time:
2
minutes
Building on its intent to support female streamers and inspire gamers, Interactive Gaming Group announces today that it has added former professional soccer player and prolific female streamer Nora (Twitch name "NoraExplorer"), to its portfolio.
Nora, who turned to gaming after a knee injury ended her career, shares her journey travelling in Facepunch Studios' adventure game Rust – with an audience of over 91,000 followers. The 23 year old, who has seen her audience grow rapidly in the last year, sees streaming as a significant new area of opportunity for gamers looking to monetise their talent and get more people excited about gaming.
Commenting on her new partnership with IGG, Nora said: "I'm extremely excited to be supported by IGG as I work to improve the experience I share with my audience. In the past year I've seen my community grow and found more and more people connecting in an online space. Being a part of this with my audience and community, makes me feel like I have a responsibility to show that anybody can be who they want to be. IGG's support in my goals was an important factor in making the partnership."
With over 1,000 creators and 250 brands worldwide, IGG, whose vision is to inspire the world to play, has made it the company's focus to support up and coming creators to help them monetise their talent. IGG's experience in building some of the most successful gaming-focused Twitch channels in the world is now being turned to connecting growing gaming and eSports creators with brands via the company's platform.
Commenting on the partnership, CEO of Interactive Gaming Group Cristina Niculae commented:"Streaming is the new way of marketing. The new generation of adults is no longer inspired by mainstream TV but by creators sharing live, interactive experiences. However, only 2% of gaming creators on platforms such as Twitch are female. At IGG, we want to support female creators grow their channels and monetize their gaming content and through this, balance the gender gap. We are delighted to have Nora, a talented creator, joining our portfolio of streamers and are looking forward to supporting more female creators on our mission to open up streaming marketing to all upcoming creators."
Interactive Gaming Group is a leading digital entertainment and media technology company, connecting creators, viewers and brands on a global scale. Founded in 2017 and operating out of Malta and Spain, Interactive Gaming
Group vision is 'To inspire the world to play' and to bring great streaming entertainment to people around the world.
Ranked: The Highest Earning Female Gamers Per Country!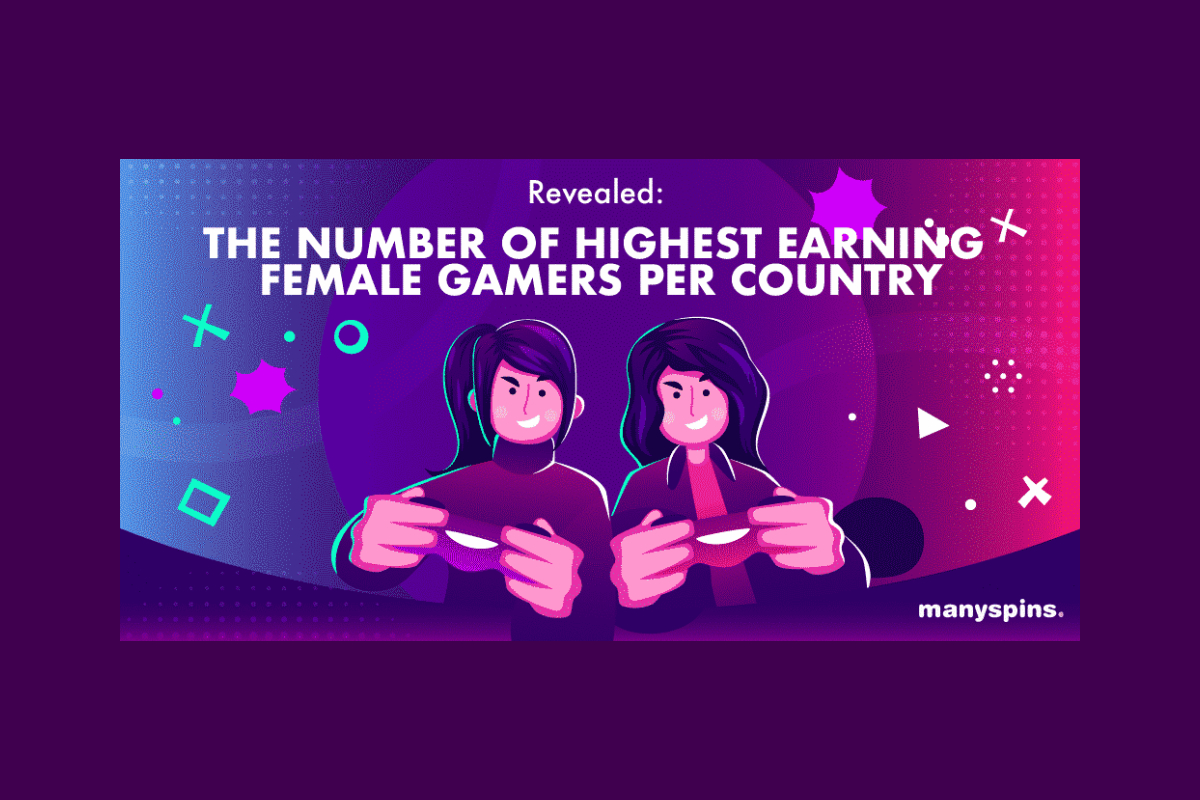 Reading Time:
2
minutes
In the wake of E3, many gamers have been left clamouring for more updates regarding their favourite games. Not every game was given the spotlight however, as many high profile fanbases (such as Animal Crossing) were left without mention.
One of the biggest turning points at this conference, however, was how diversity in gaming has been promoted to the main stage. Spurred on by talk of diversity in gaming, ManySpins decided to investigate the 500 highest earning female gamers in the world and determine which country has produced the highest number of top earning female players!
The full results, including the most popular games, can be found on the ManySpins blog post: https://manyspins.com/blog/discover-the-most-high-earning-female-gamers/
The Results:
ManySpins can reveal that, in first place, is the United States. Almost 2/5s of the highest earning female gamers originate from the US, at 161 gamers! Top earning players include Mystik, Emy, and Hafu, and all top U.S. players have earned a combined sum of over £1.3million.
In second place is Russia, with 38 top earning female gamers. Top gamers from Russia include CS:GO champs vilga and Ant1ka. Russian players have earned over a quarter million, with total earnings calculated at £240,061.63.
Ranking third is China, with 37 top earning female gamers. Top gamers from China include Liooon and Eloise, both Hearthstone players, and the combined wealth of all Chinese players is £349,483.77.
In fourth is Canada, home to 35 of the top earning players! The highest earning female player of all time, StarCraft II pioneer Scarlett, hails from Canada and has won more than $300,000 from the game alone! Despite ranking fourth, gamers from Canada have earned the second highest of all with a combined wealth of £610,206.
Brazil = 32 female gamers
France = 30 female gamers
Sweden = 19 female gamers
Republic of Korea = 17 female gamers
In ninth place is Germany, with 13 of the highest earning female gamers originating from the European country. Despite ranking above the UK, German female gamers have not earned as much with a combined sum of only £29,775.93.
Finally, ManySpins can reveal that in 10th place is the United Kingdom, with 12 of the 500 highest earning females living in the UK. Players from the UK have earned a combined sum of £73,849.84.
When conducting this study, Kevin Roos, spokesperson for ManySpins, had this to say;
It's vital now that we're in 2021 to breakdown the stereotype that gaming is a 'boys club'; as Laila Shabir stated in the Take-Two panel at this years E3, 'nine out of 10 kids play video games, not nine out of 10 boys, nine out of 10 kids'. This makes it incredibly important to highlight the power of female gamers and showcase that their skills and prowess is recognised around the globe.
Gaming Ban: Signs and Tips to Combat Teen Gaming Addictions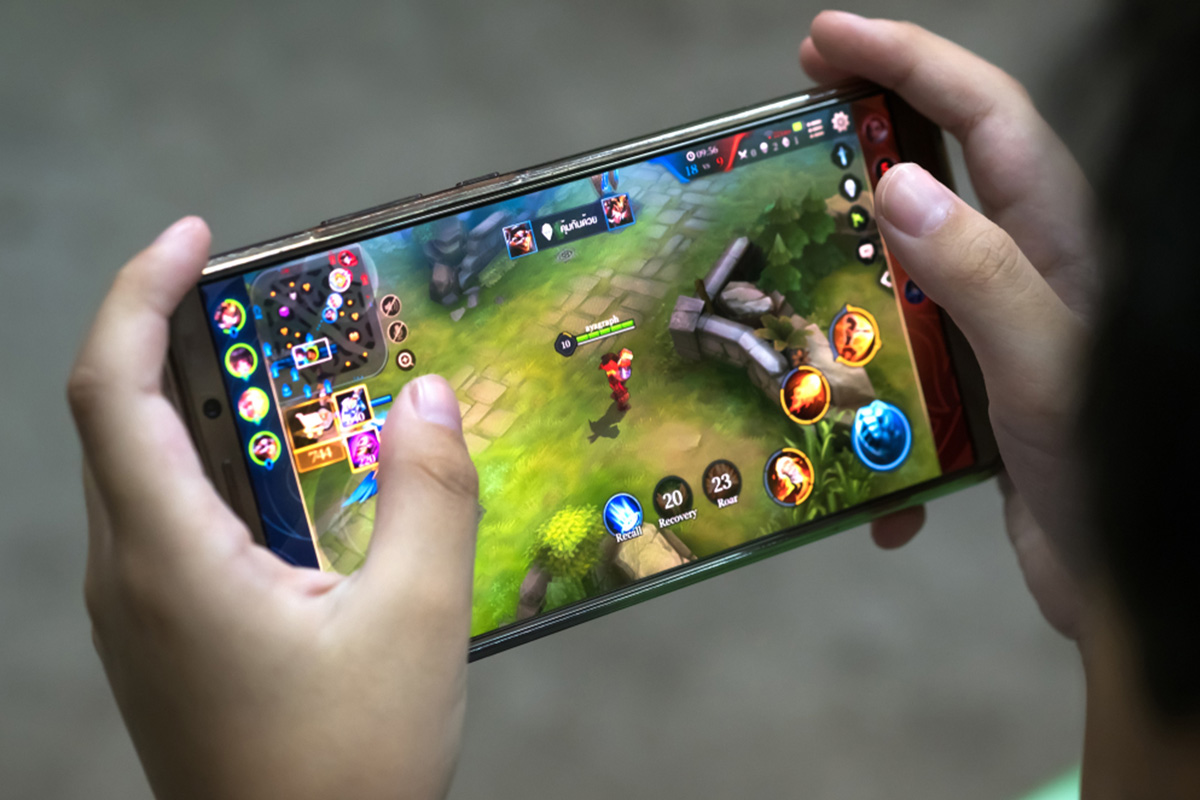 Reading Time:
2
minutes
With the Chinese government banning under-18s from playing online games for more than an hour a day, RantCasino.com were eager to establish the primary signs that your teen is addicted to gaming.
Alongside this, in-house expert Laura O'Brien outlines top tips for weaning your teen off gaming.
Signs your teen is addicted to gaming:
Increased agitation and aggression
One of the earliest signs of a gaming addiction in teenagers and young adults is increased agitation and aggression. As with most addictions, people are prone to intensified mood swings when experiencing withdrawals, making times such as the morning and coming in from school or work periods of heightened emotion. Such agitation can be amplified by the type of games your teen is playing; consistent exposure to violent games, can subconsciously promote such behaviour. Increased agitation can affect relationships both inside and outside the home environment.
Lack of concentration
Struggling to concentrate or seeming consistently detached and preoccupied is another sign that your teen is addicted to gaming. As a result of the intense visual and auditory stimuli of video games, the real world and everyday interactions become dull and un-fulfilling in comparison. Such a detachment and lack of interest can quickly begin to affect performance in school and extra-curricular activities.
Changes to schedule
Increased screen time is continuously linked to lack of sleep which in turns disrupts a teen's routine. Such disruption to a teen's schedule will amplify the other symptoms of mood swings and a lack of concentration. Alongside this with any addiction, you can become preoccupied with an activity to the point of neglecting essential daily tasks. Over time, a teenager will put less time into his or her appearance, cleanliness and overall health.
Tips to combat a gaming addiction:
Positive reinforcement
Positive reinforcement is the key when trying to alter someone's behaviour for the better. Offering consistent praise for doing exercise, working hard at school and on homework, as well as helping around the house will provide gratification and motivation to keep up productive and social activities. Negative reinforcement in this instance could cause resentment and increase urges to play video games.
Alternative activities
Prompting your teen to be social and try new activities will keep them busy and over time, make them more inclined to crave social interaction as opposed to digital stimulus, promoting a healthier relationship with gaming. Even small steps within the home like having dinner together or going on a walk will offer positive distraction and interaction.
No Gaming in bedroom
No gaming in the bedroom is vital when trying to combat a gaming addiction. Having 24-hour access will inevitably lead to late night gaming and disruption of schedule. Ensuring games are played in communal areas will reduce temptation and allow you to better monitor your teens gaming habits.