L33T Gaming named Official Gaming Chair Partner for BLAST Premier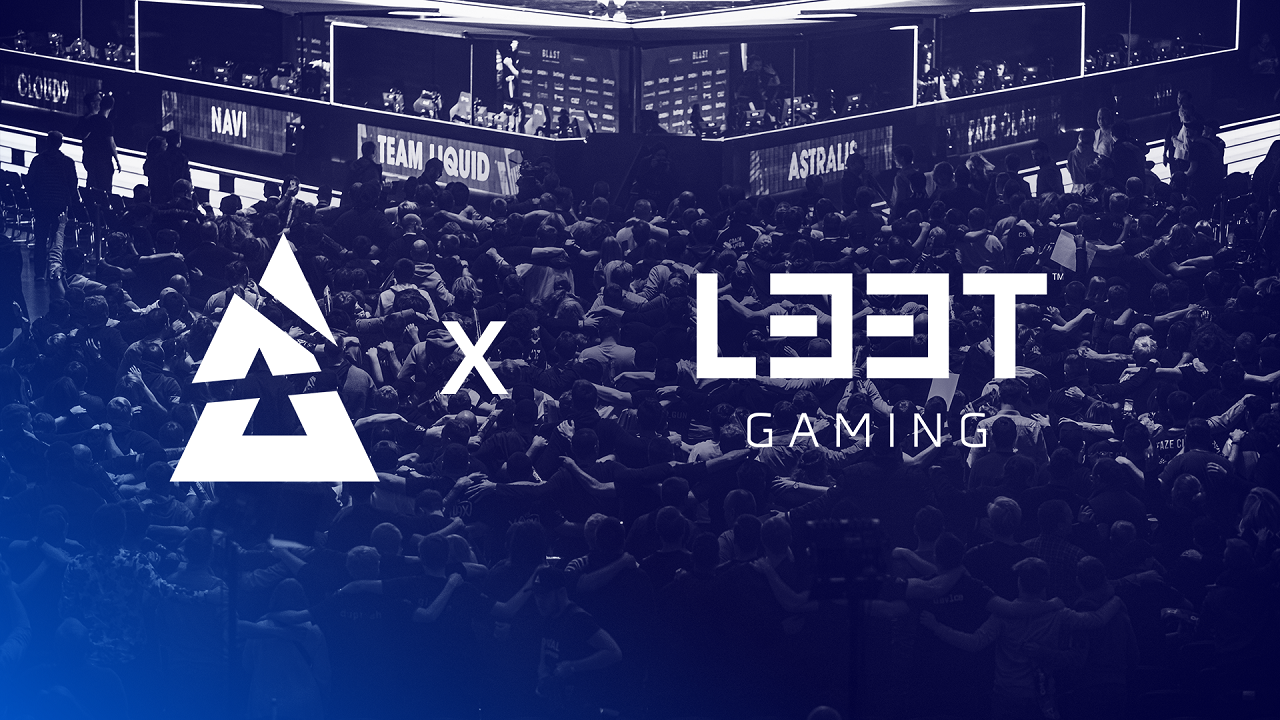 Reading Time:
2
minutes
Esports tournament organiser BLAST Premier has agreed a long-term partnership with L33T Gaming to become Official Chair Partner of the Counter-Strike tournament series.
As part of the deal, L33T will provide players and talent with high-end gaming chairs across the season. The partnership will include product giveaways, collaborative content opportunities and branding across the global CS:GO tournament's digital and physical assets.
L33T, based in Denmark, are best known for their series of innovative gaming chairs within their portfolio of gaming equipment for both the novice and more experienced or professional gamers. L33T's quality gaming chairs will be used by talent, players and BLAST production staff throughout the partnership.
Oliver Clarke, Head of Brand Partnerships for BLAST, said: "L33T has a clear focus on creating the perfect setup for gamers of all levels. We look forward to supporting them in showcasing their gaming chair products to the global BLAST Premier community. The length of this deal highlights the growth BLAST Premier has enjoyed over the last few years and our current standing in the industry."
Adrian Langer, Owner of L33T Gaming and Head of Marketing for Aurora & Deltaco, said: "We're really excited to partner with BLAST Premier. Their brand is one of the strongest in the world of entertainment, creating incredible broadcasts and live shows that L33T will now be a part of. We can't wait to see the best CS:GO players compete in our chairs when LAN events eventually return. Our vision for L33T is global expansion and this partnership is an important part of that journey."
The L33T gaming chair (L33T E-Sport Pro Superior XL) will make their first appearance at next week's BLAST Premier Spring Showdown (13-18 April), which will take place from BLAST's studio in Copenhagen. Further, BLAST and L33T plan to collaborate on a co-branded gaming chair that fans will be able to purchase in the future.
BLAST Premier is a global Counter-Strike tournament series that unites all major events, offers opportunities to all regions across the globe and crowns the world champions of CS:GO. Up to 32 teams will take part in the seven BLAST Premier events this year with a combined prize pool of $2,475,000 on the line.

One of the Most Famous Gamers of Today, 'ZooMaa', Is Retiring Due to an Injury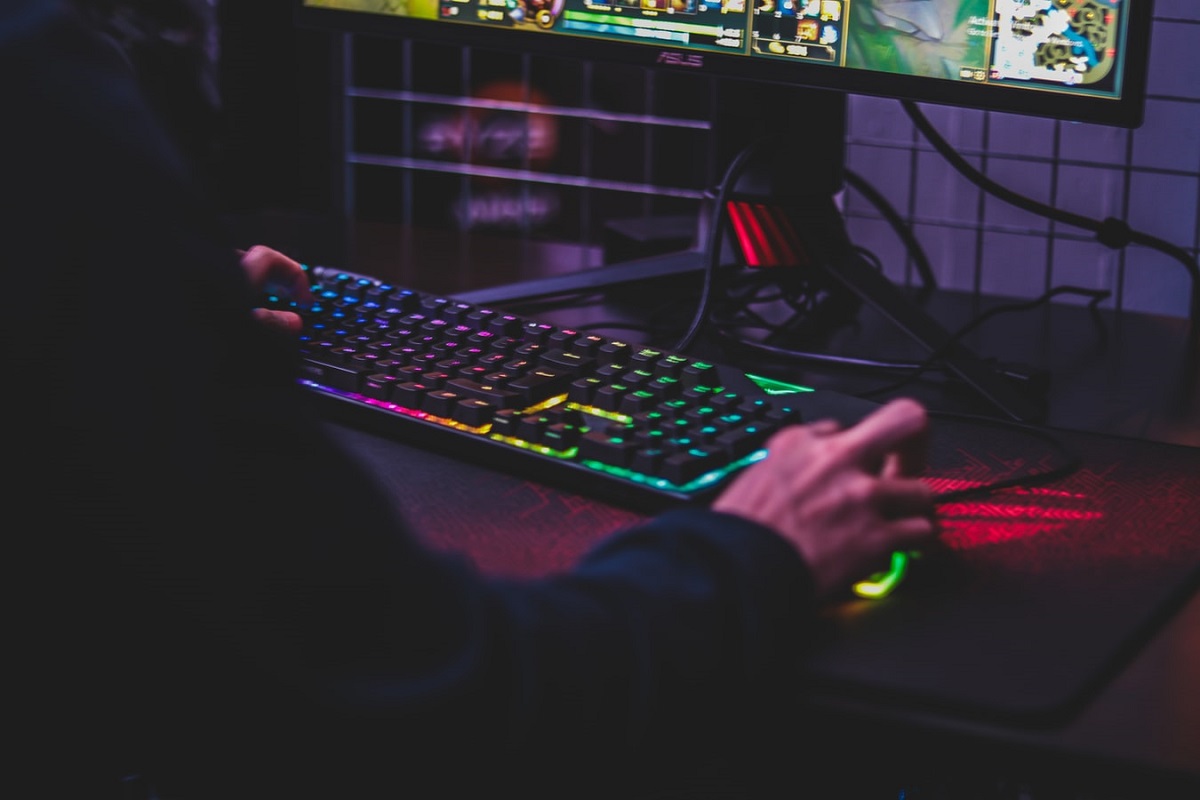 Reading Time:
2
minutes
Thomas Paparatto, a 25-year-old professional video game player, who played competitive Call of Duty under the name ZooMaa, has retired due to a thumb injury.
Yes, it is true, gamers can sustain an injury even though they do not compete directly with rivals, and even though there is no battleground on which they step in to get physically involved in trying to win. The injury is exactly the reason why a 25-year-old professional video game player, and a famous one, has pulled the plug on his career. Thomas Paparatto, also known as ZooMaa, a member of the New York Subliners eSports team, has announced his retirement, explaining the decision with the inability to continue competing in competitive Call of Duty "for the foreseeable future".
With These Words, Paparatto Said Goodbye to the Fans
According to the pro gamer, a thumb injury that previously needed to be treated with surgery has returned, making it extremely difficult for him to compete at the highest level against the world's best players as he would definitely lag behind in battles against them.
"Playing through the weakness and pain in my hand just isn't possible anymore. I don't enjoy competing when I can't be the ZooMaa everyone knows and loves, and I feel like it's not fair to myself or to my team to go through all that again, potentially causing more damage to my hand," we quote a part of Paparatto's statement in which he announced saying goodbye to playing eSports.
The Italian-American said it hurts his heart to leave a game in which he has put in his heart and soul every day for the past eight years. He was torn up just having to post a retirement announcement but it was all he could do at the time. "It's been an amazing run… I don't regret anything and I'm grateful to have had a long playing career doing what I love to do at such a high level," he continued.
Paparatto also said that he was unsure about his future plans, but that he would consider all options because he loves the game he played too much to fully step away from it. "I look at it as one door closing and another one opening," he stated.
Paparatto's Career in Brief
The Subliners, one of the top teams in the Call of Duty League, issued their own note, wishing Paparatto to recover as quickly as possible. "We're thankful for everything that ZooMaa has done for the Subliners and our entire organization wishes him a speedy recovery. His incredible talent as a teammate and competitor has always made him amazing, and the positivity he brings to the community is truly special. We'll see you soon," they wrote on social media.
Paparatto debuted in competitive Call of Duty in 2013. Two years later, he joined FaZe Clan, whose member he has been in the next four years and won several championships, on which you could have bet but still can on plenty of esports markets at bookies (such as on the UK betting sites at Bookmaker-Expert.com), for the eSports organization based in Los Angeles. In 2019, he joined the Subliners roster where he was now replaced by Connor 'Diamondcon' Johst. According to data available online, Paparatto earned $ 387,019 from tournament prizes over a total of six years of his professional gaming career.
World Cricket Championship 3 introduces dedicated esports mode with its latest update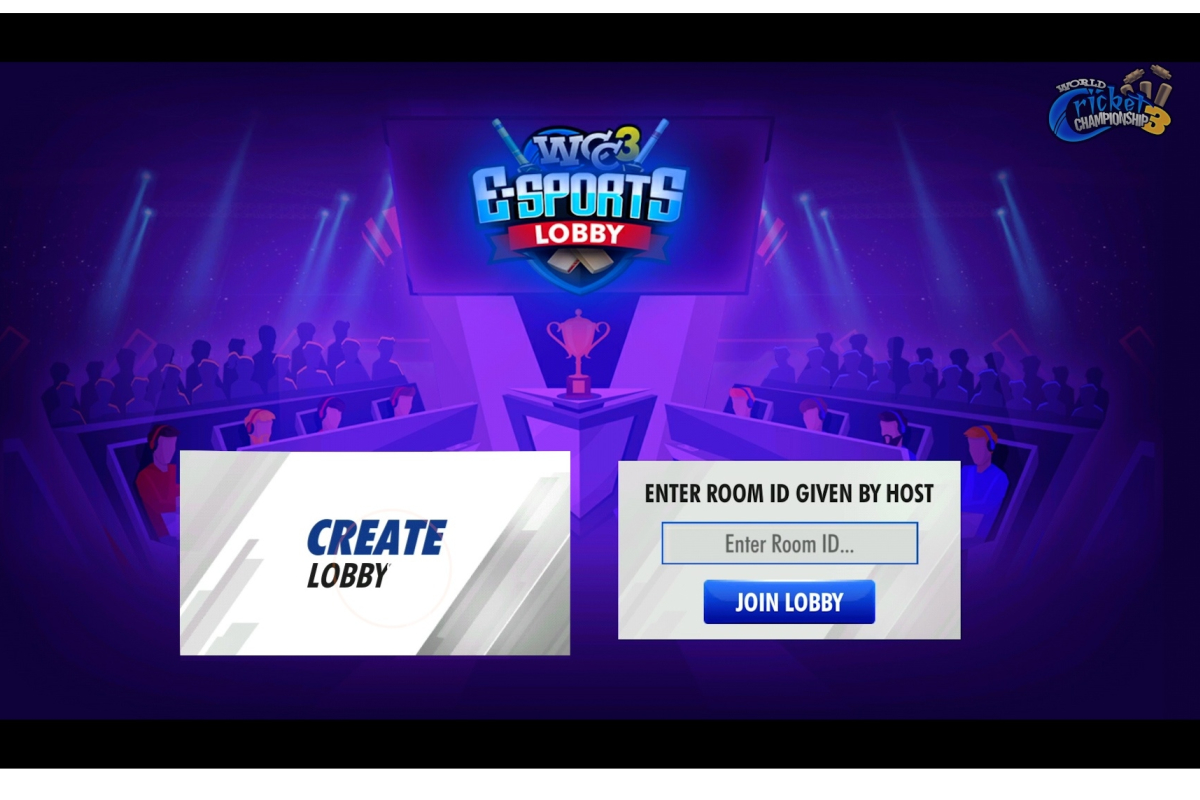 Reading Time:
2
minutes
Also, one of the only 'Made in India" game to feature in esports tournaments in the country
World Cricket Championship 3 with its new update introduces a dedicated esports mode titled 'Esports Lobby', along with a host of other features. The esports feature will allow users to host friendly tournaments while also facilitating seamless operations for organisers to host professional tournaments. Users will be able to spectate from various camera angles and shoutcast the matches.
WCC3 has featured in some prominent esports tournaments in the country including Redbull M.E.O., Skyesports and LXG WCC tournaments. Being one of the only 'Made in India' games to feature in esports tournaments in the country, WCC is looking to make it easier for players and tournament organisers to conduct tournaments on the game with this latest update.
The WCC franchise now stands at more than 155 million downloads. The large fan base of WCC 3 will now have a chance to get a taste of competitive esports experience.
The latest update also includes custom difficulty settings, ability to assign bowling actions alongside 7 new bowling actions, new cutscenes, challenge a friend mode, ability to capture highlights and more.
Says Next Wave Multimedia co-founder and CEO P.R. Rajendran, "Given the exponential growth of esports in the country in the past few years and many requests from our fans, we thought it would be an opportune moment to launch the 'Esports Lobby'. With the newest update we want to add value to the esports ecosystem with WCC3."
The custom difficulty setting is aimed at giving players more choices to play around with. The higher the difficulty, the more chances of getting kits and higher league scores. Apart from that, the new bowling actions along with the ability to assign them is aimed at bringing more versatility to the game. With new cut scenes and full camera control to capture highlights, WCC3 will give a further immersive experience.
The World Cricket Championship series has been created by Chennai based Next Wave Multimedia Pvt. Ltd., which is a subsidiary of Nazara Technologies Ltd., a leading India based diversified gaming and sports media platform. Launched in November 2020, the third instalment is the latest in the series and offers new controls, real-time motion capture, as well as Hindi and English commentary from Aakash Chopra and Matthew Hayden respectively. The game has won the Indian Game Developers Conference's "Studio Game of the Year" award and Google Play Store's "Users Choice" Award 2020, just within a few months of its launch.
ESIC Publicly Addresses False Narrative That the Commission Works for the Esports Betting Industry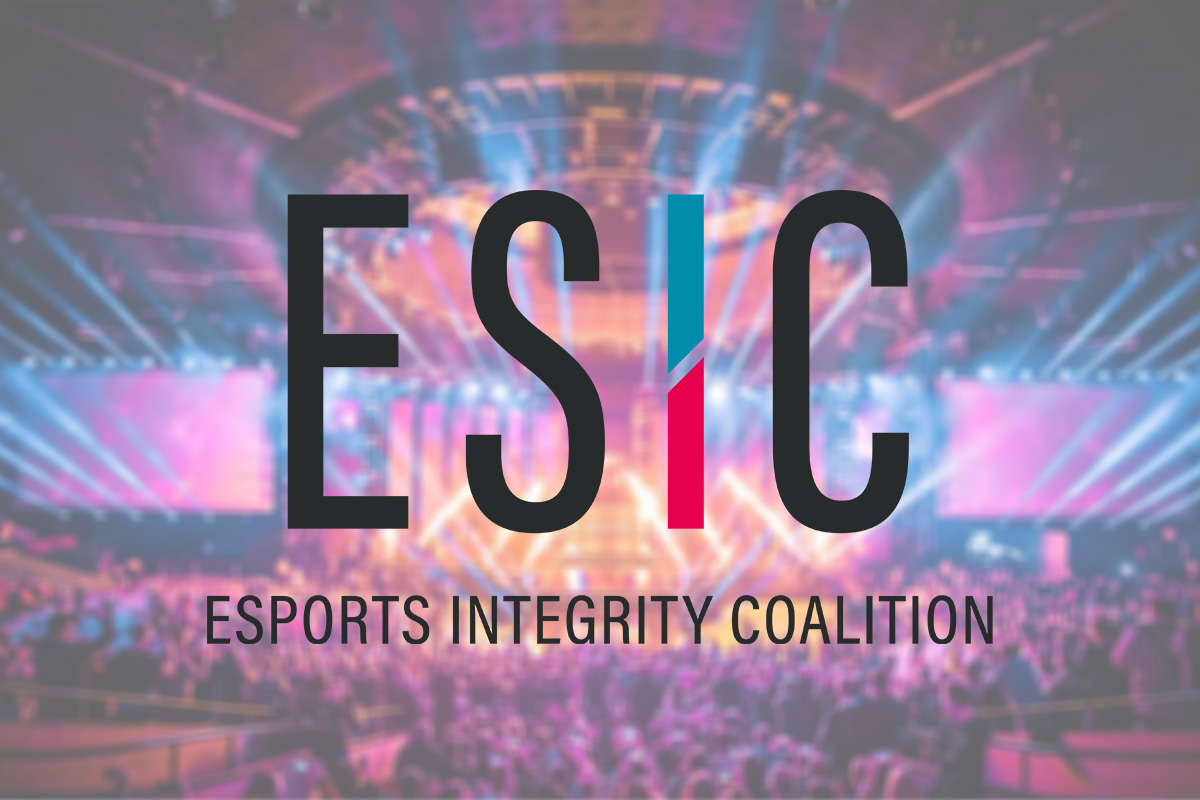 Reading Time:
5
minutes
The Esports Integrity Commission has, over the past few years, mistakenly been accused of working for the esports betting industry or being an organisation formed by the betting industry for the betting industry's purposes. Whilst we have historically tried to address this misconception privately, it has now surfaced again in a way that damages the integrity of esports and the Commission in a way that needs to be publicly addressed.
BACKGROUND CONTEXT OF STATEMENT
First: In Nevada a Bill being sponsored through the State Senate by Senator Ben Kieckhefer, SB 165, seeks to establish an Esports Commission for the regulation of esports related activities in the State. In the sponsoring process, the Judiciary Committee considering SB 165 were told that ESIC, (who has worked with the Nevada Gaming Control Board since 2016 and was a founding member of the Nevada Esports Alliance) was in favour of the Bill. This is false. ESIC opposes SB 165 and has now taken steps to provide explanations to the Committee relating to its position. However, quite apart from certain parties purporting to speak on our behalf without authority, an underlying narrative emerged that: 'ESIC's views should be dismissed because the Commission is a servant of the betting industry'.
Second: The same false narrative was put forward to the Entertainment Software Association ("ESA"), the body representing most video game publishers and developers and all of those who publish titles prominently used in esports, by some of its members urging the ESA not to engage with ESIC because ESIC was alleged to "work for the betting industry".
Third: Disaffected players banned by ESIC for betting related offences and some of their supporters have been reported to be coordinating a broad effort to spread this same false narrative that ESIC works for and serves the betting industry in an attempt to undermine the legitimacy of competitive integrity in esports. This coordinated effort has been reported to ESIC to include rhetoric such as 'ESIC falsely asserting certain matches are fixed so that the betting operators don't have to pay out the winning bets on those matches'. This is both an ignorant and damaging narrative not only to ESIC but to the integrity of esports broadly. Such assertions would be entirely antithetical to the purpose and demonstrated work ESIC has undertaken for the sake of competitive integrity in the esports industry for more than five years.
STATEMENT
Despite the differing points of origin and the various malicious motives of those propagating them, all of these narratives need to be addressed and resolved and so ESIC Commissioner, Ian Smith, has considered it prudent to make the following statements:
"ESIC is neither for or against betting on esports. We are not advocates for betting nor crusaders against it.
It is noted, however, that betting on esports is a form of entertainment for most bettors and drives sponsorship revenue and fan engagement for the esports ecosystem. Conversely, the existence of betting opportunities does also raise challenges including, of particular concern to ESIC and central to our mission, the incentive for punters to commit betting fraud by match-fixing. In this respect, our role is to protect the esports industry from that danger.
ESIC exists for the esports industry; primarily for the protection of the players who would be the first and main casualty of any match-fixing scandal (please refer to the detrimental effects that match-fixing has historically had on the competitive Starcraft2 esports scene following the 2015/16 match-fixing scandals in Korea).
When betting fraud is perpetrated, competitive integrity is tarnished (among other negative outcomes). Coincidentally, the legitimate esports betting industry also suffers loss when betting fraud is committed. Therefore, it is of common and synergistic interest to both the esports industry and the betting on esports industry to address the issue of match-fixing through ESIC.
In fact, it is impossible to combat match-fixing without working with the legitimate esports betting industry. Betting data is at the heart of determining whether or not a match might be fixed and betting data is the key evidence in any prosecution of a match fixer. Furthermore, every traditional sport works with the betting industry to combat match-fixing and relies upon such data in a similar manner. This approach is not unique to ESIC.
ESIC is a not for profit members association – we are owned by our members. We have two categories of membership: Our esports members (primarily Tournament Organisers) and our Anti-Corruption Supporters (primarily betting operators, but also government and state gambling regulators, law enforcement, monitoring companies, data providers and industry bodies). From a constitutional point of view, the two do not overlap. Only the Esports Members determine the strategic aims and priorities of ESIC. The Anti-Corruption Supporters participate in our Suspicious and Unusual Betting Alert Network in service of ESIC and our Esports Members. In other words, ESIC works with the betting industry on behalf of the esports industry; we do not work for the betting industry. Accordingly, this dynamic serves only to promote competitive integrity and legitimacy of esports competitions.
Contrary to some assertions, the betting industry does not use us to avoid making legitimate payouts. The primary benefit for betting stakeholders which engage with us is access to what our Suspicious and Unusual Betting Alert Network sees (a network which they also contribute data to).
Importantly, some players are asserting that their betting activity on the game that they play professionally was "innocent". With respect, that is either naive or disingenuous. No traditional sport allows its professional participants to bet on the sport they play for a living. In the cases ESIC has dealt with, the players against whom we have taken action have bet on the game, league, tournament or match in which they have participated. There is no scenario in which this is acceptable and we will continue to prosecute players who do so where we have jurisdiction. At the highest level of any esports game, the players all know each other, have played with and against each other and have both inside information and the potential to influence each other in a way that gives them an unfair advantage in betting markets and undermines the perception of competitive integrity. In many countries it is also illegal or criminal. Consequently, we are unapologetic about our rule prohibiting betting on the game they play professionally or semi-professionally. This is for the protection of the esports ecosystem and the players in particular. It is not a service to the betting industry but a service to the esports industry broadly in the interest of youth protection, competitive integrity and commercial longevity."
Conclusion
Individuals attempting to propagate the narrative that ESIC works for the betting industry either have their own adverse agenda or are naïve about the realities of betting and the relationship between esports and betting on esports.
ESIC accepts that the existence of betting in esports is a contentious matter for some people and that they would rather it didn't exist, but that is not an excuse to ignore the challenges posed by its existence. Any extension of opposition to betting in esports which operates to prohibit or hamper ESIC from effectively engaging with and mitigating the issue of match-fixing through sourcing data from Anti-Corruption Supporters, however, should be entirely discouraged and expelled from the industry. The stark reality is that match-fixing poses a real and demonstrable threat to the youth, competitive integrity, and commercial viability of the esports industry globally. Accordingly, ESIC implores all stakeholders Interested in the common good of esports to work together to combat such threats. Indeed, that includes, of necessity, close cooperation, via ESIC, between the esports ecosystem and the esports betting industry.
NOTE: THIS STATEMENT DOES NOT CONSTITUTE THE INTENDED RELEASE RELATING TO THE AU CS:GO INVESTIGATION. A SEPARATE RELEASE WILL BE MADE RELATING TO THAT INVESTIGATION IN DUE COURSE.