Zitro Shortlisted for the Global Gaming Awards London 2021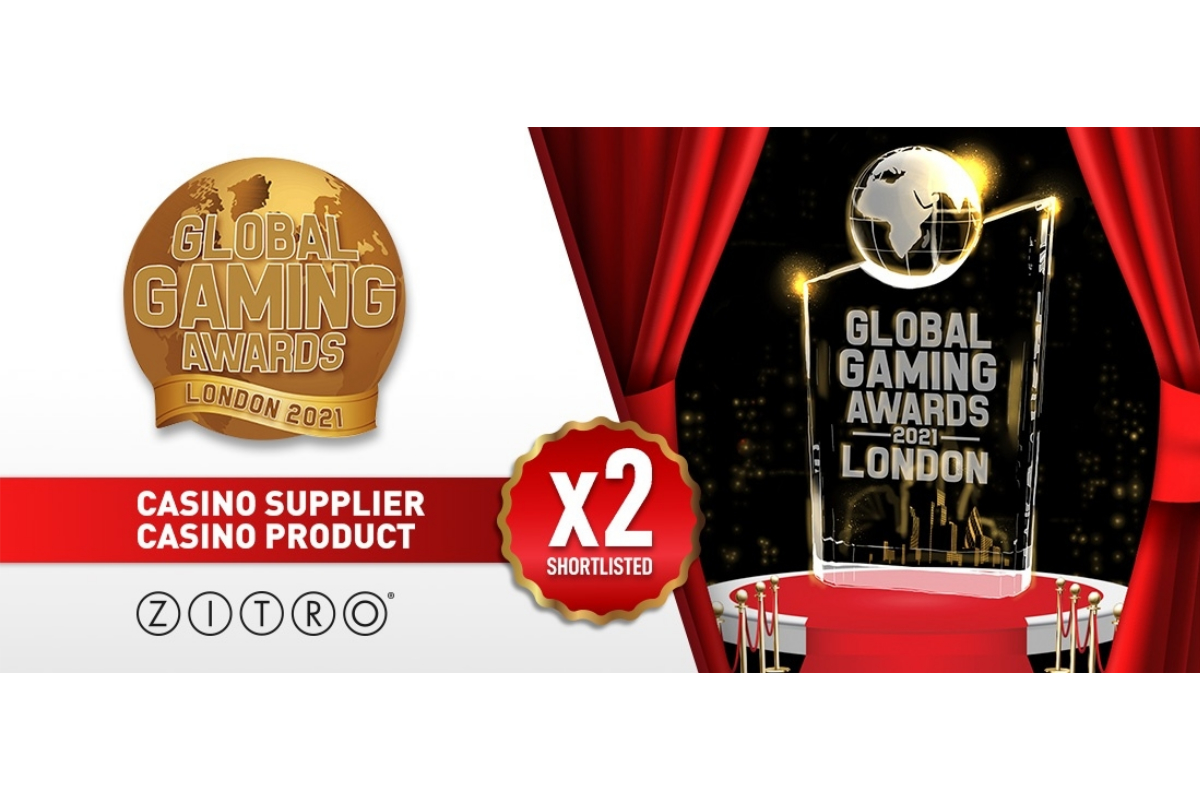 Reading Time:
< 1
minute
Players' favourite 88 Link Wild Duels on the super-slim Allure cabinet, one of Zitro's most successful progressive multigame, has received the desired nomination in the category of "Best Casino Product", while Zitro as a corporation, being the fastest growing company of the gaming industry, has been nominated as "Best Casino Supplier".
Johnny Ortiz, Founder of Zitro, commented that: "We are thrilled to receive these two nominations that recognizes not only the outstanding quality of our products, but also that of our people, and I would like to thank the Global Gaming Awards for this. Hard work always pays off and while we still harvest the success of our incredible progressive multigames such as 88 Link or Bashiba Link, to name just two of them, we already have a whole new arsenal of revolutionary video slots and bingo products ready, that will hit the market very soon. Especially in these challenging times, we firmly believe that delivering impeccable high-performing products is the best way of supporting the operators, and the gaming industry as a whole, to help accelerate the economic recovery, and we definitely have many of them in our ever-expanding product library."
Japneet Singh Sethi, Country Manager, Khelraja wins the prestigious Rising Star Award at the 2nd Edition of The Business Leadership Awards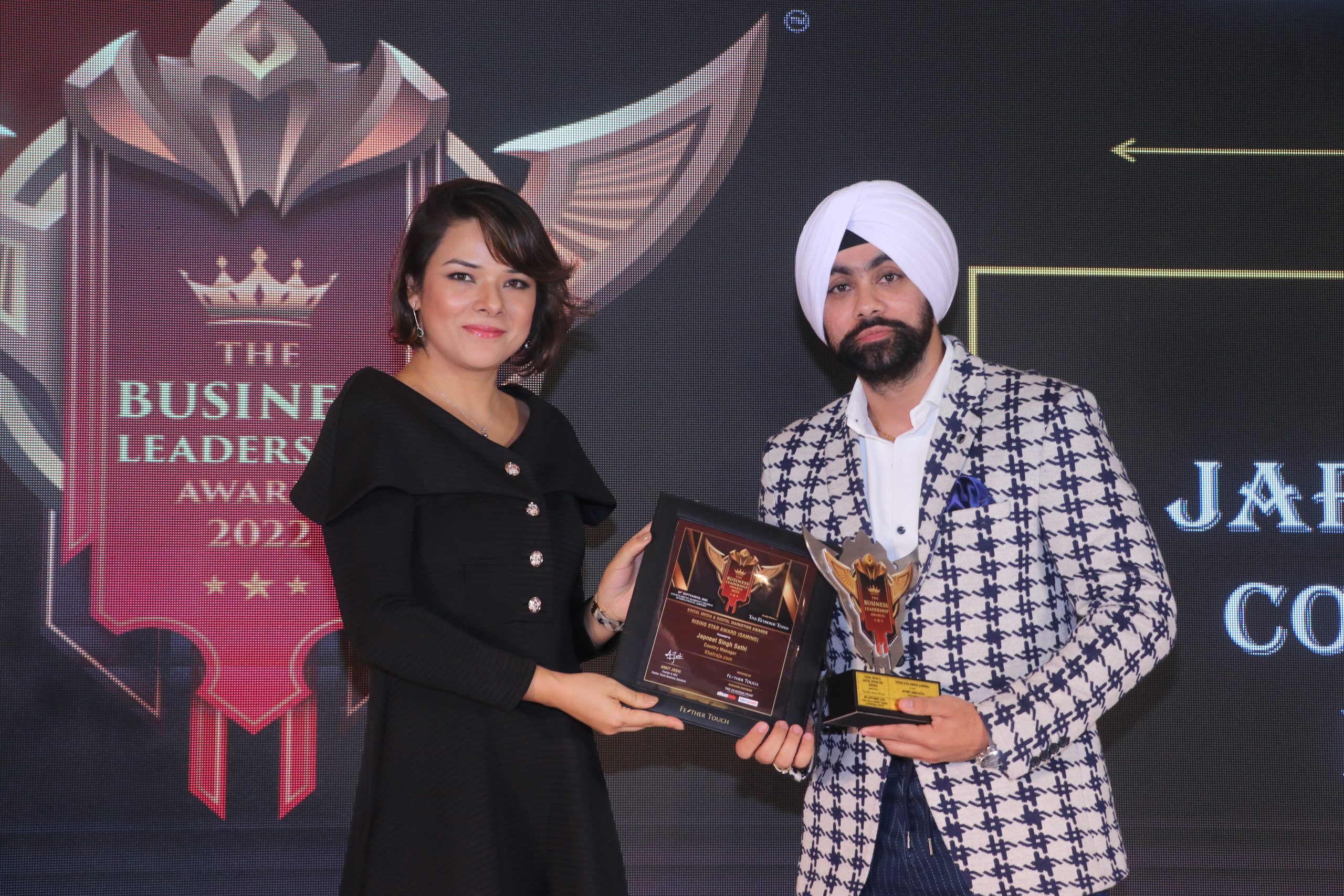 Reading Time:
< 1
minute
Owing to his contribution to the iGaming landscape in Asia, Japneet Singh Sethi, Country Manager, Khelraja has been awarded with the prestigious Rising Star Award in the Gaming category at the 2nd Edition of The Business Leadership Awards. The award ceremony was held on 29th September at Courtyard by Marriott, Mumbai. Actress Udita Goswami was the celebrity guest on the occasion.
Speaking on the felicitation, Japneet Singh Sethi said, "It is always an honor to be recognized for your work. I was always focused towards building a thriving iGaming ecosystem for the vast community of iGaming enthusiasts and to be recognized for my efforts in this respect is a great boost to the entire industry. I have always wanted to contribute to my country's economy and I think iGaming is one of the ways I can give back to the nation. I would also want to congratulate all the other nominees and winners who are working towards the development of their respective sectors".
Khelraja is Asia's renowned real-money gaming brand that offers sports betting, casino and esports among other categories. Japneet has been instrumental in expanding the brand's reach in Asia.
Also, speaking on the occasion Ankit Joshi, Founder & CEO, Feather Touch Business Solutions said, "The Business Leadership Award is initiated with the objective of felicitating the innovative businesses who are ensuring that the world becomes a better place with their efforts for growth of the community and society. It is always an honor to meet the entrepreneurs who are helping the country grow through their vision."
The event witnessed over 120 attendees. Some of the popular categories in which the awards were given included Brand Marketing, CSR, Real Estate, Social Media, Digital Marketing, Startups, Innovation and Strategy, Healthcare and Information Technology.
IGT Executive Honored at 2022 Women in Gaming Diversity & Employee Wellbeing Awards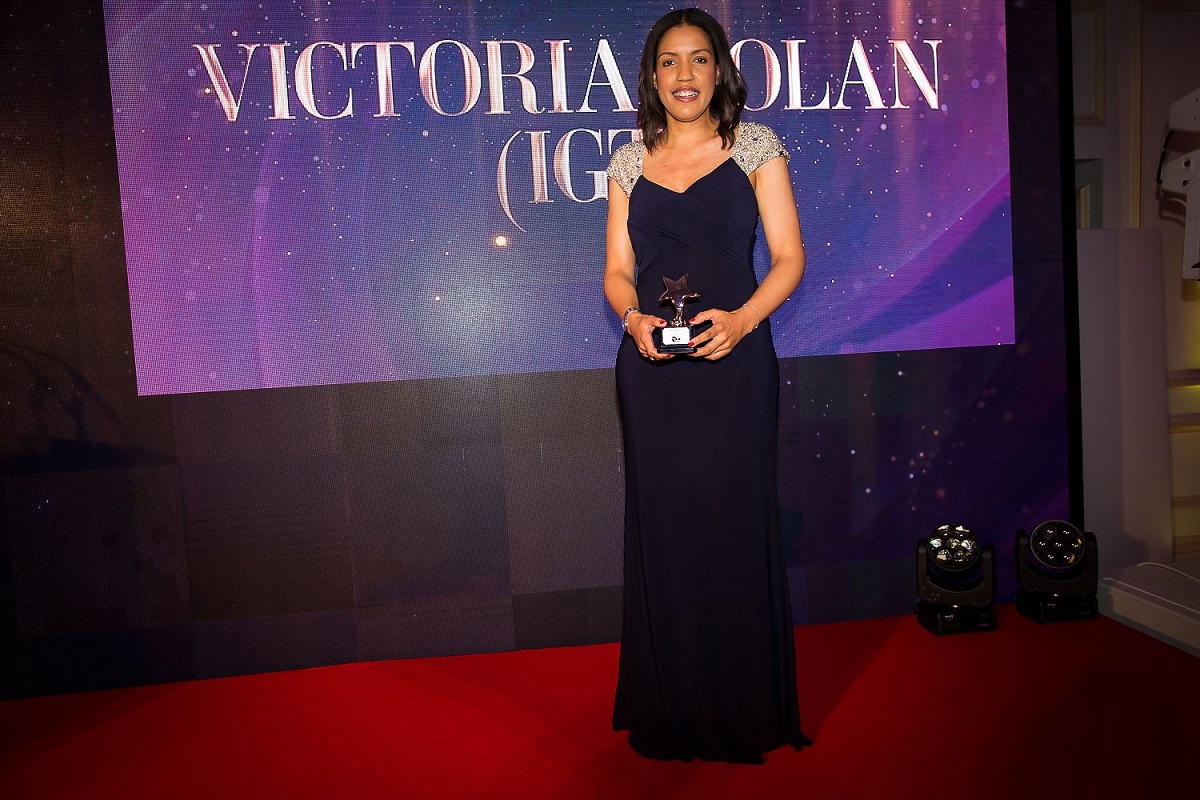 Reading Time:
< 1
minute
Victoria Dolan recognized with "Leader of the Year" award at the global awards program
International Game Technology PLC  announced that Victoria Dolan, IGT Vice President and Deputy General Counsel, PlayDigital, recently won the "Leader of the Year" award in the 2022 Women in Gaming Diversity & Employee Wellbeing Awards. The annual awards program recognizes individuals and organizations for outstanding devotion to enhancing equality, diversity and inclusion.
Victoria plays a critical, strategic role in driving positive outcomes, mitigating company risk and maximizing growth opportunities for IGT and its customers. Throughout her five-year tenure at IGT, Victoria has continued to grow in her career, mentor others and help the Company achieve its diversity and inclusion goals. Her experience and sustained results in the lottery, land-based gaming and iGaming segments in Europe served as foundation for her new role supporting IGT PlayDigital globally, one of IGT's fastest-growing and most complex business segments.
"Victoria is a consummate professional and exemplifies the concept of servant leadership by bringing out the best in those she leads while continuously driving exceptional results," said Christopher Spears, IGT Executive Vice President and General Counsel. "She is a dedicated, enthusiastic leader and mentor and a champion of IGT's Diversity and Inclusion programs. We thank the Women in Gaming Diversity & Employee Wellbeing Awards committee for recognizing Victoria's contributions to the gaming industry and we congratulate her on this fantastic honor."
Victoria serves on IGT's Global Diversity and Inclusion Council, as well as its EMEA-specific regional council and is a member of IGT's Advancing Cultural Education (ACE) Diversity & Inclusion Group. Victoria also serves on the IGT Steering Committee for the UK After School Advantage program, helping to inspire children and young adults to pursue careers in science, technology, engineering and mathematics (STEM) industries in the UK.
GAMOMAT's Chief Design Officer Sabine Müller lands "Industry pride of the Year" at 2022 Women in Gaming Diversity Awards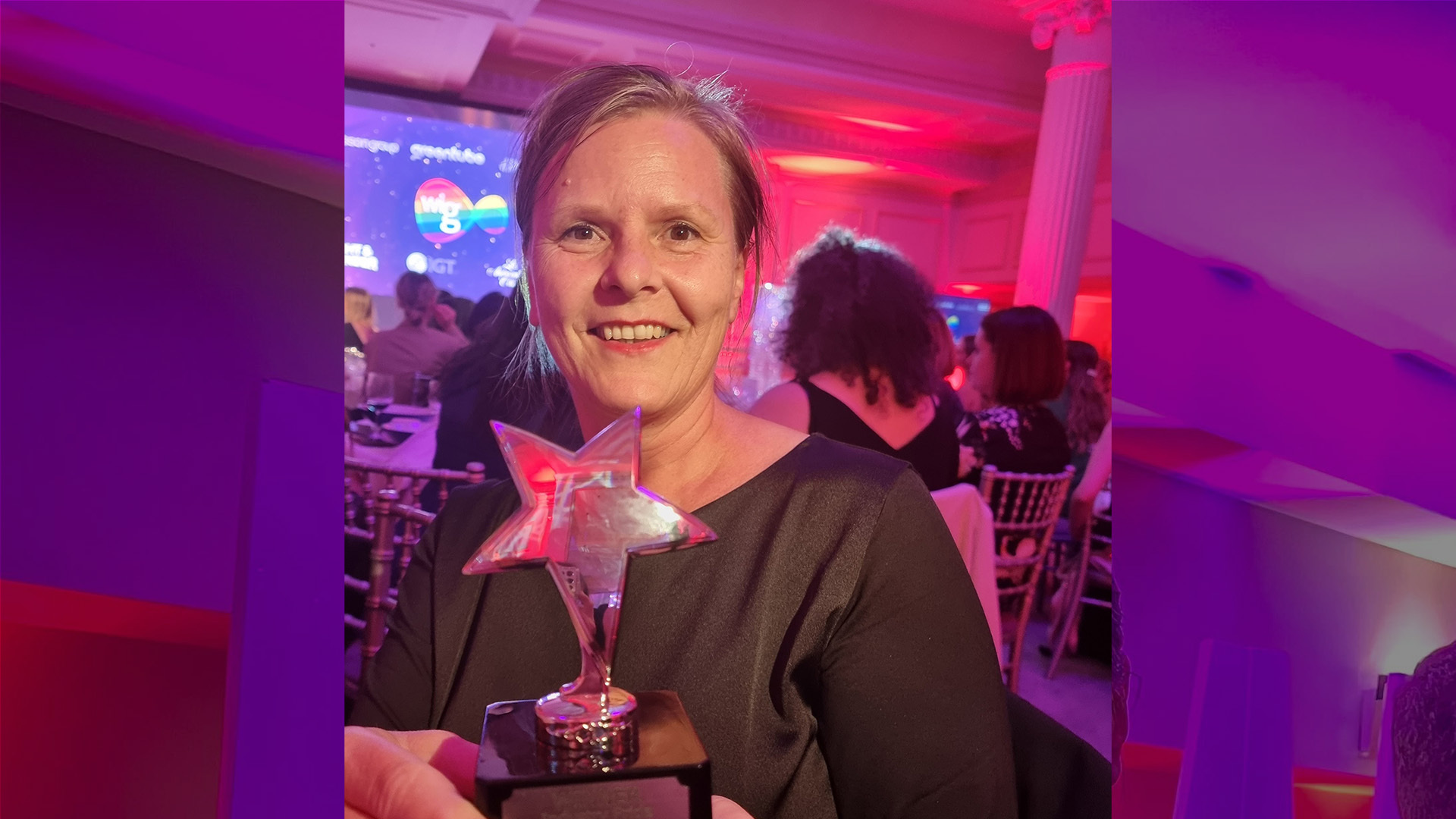 Reading Time:
< 1
minute
At last Thursday's Women in Gaming, Diversity Awards GAMOMAT's Chief Design Officer Sabine Müller landed the Industry Pride of the Year award.
Müller was recognised for her vision, innovative approach and success which has made her an outstanding role model who inspires women to choose a career in the Land based Gaming or iGaming industry. This award was chosen by an esteemed judging panel from the finalists of the seven categories on the night.
The ceremony was held at London's prestigious Savoy Hotel on 15th September where they honoured excellence in promoting diversity and inclusion within the gaming industry. This year marked the 12th edition of the awards which began life as 'Women in Gaming Awards' but made the move to add the Diversity element to reflect the positive changes in the gaming industry.
Further to acknowledging businesses, the Women in Gaming, Diversity Awards also celebrates individuals for outstanding devotion to enhancing equality, diversity and inclusion.
With over 15 years' iGaming experience, Sabine has been responsible for product innovation, branding and marketing at GAMOMAT since 2019.
GAMOMAT Development GmbH's Chief Design Officer Sabine Müller said: "I'm incredibly proud to have won the Industry Pride of the Year Award at this year's Women in Gaming, Diversity event. Our industry offers a vast array of opportunities for women wanting to work within a hugely rewarding environment and being able to inspire more people to carve a path within it brings great joy."