Blacknut and NOS team up to offer the first 5G cloud gaming experience in Portugal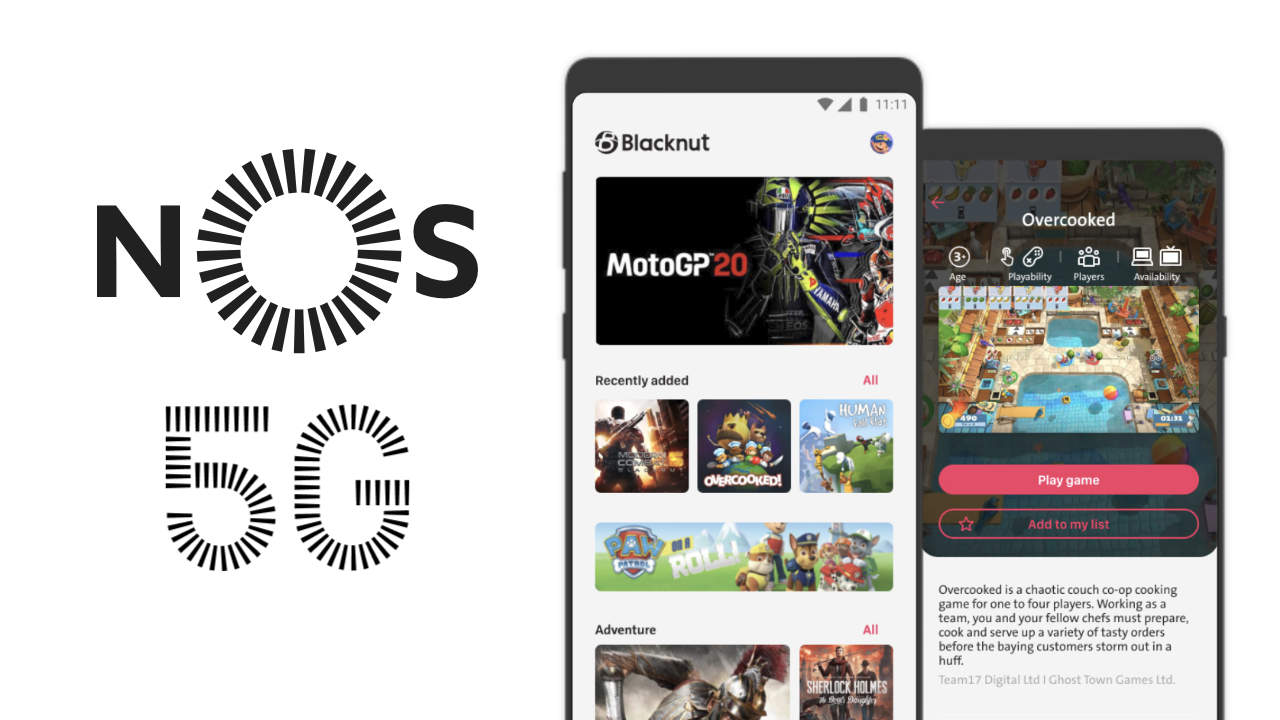 Reading Time:
2
minutes
The collaboration between Blacknut and NOS makes more than 500 games available to play over the telco's new 5G network
Cloud-gaming specialist Blacknut and NOS, the largest communications and entertainment group in Portugal, have teamed up to offer Portugal's first dedicated cloud gaming experience in an exclusive partnership as part of NOS's official 5G strategy. A demo of the new 5G service is available in dedicated stores. After the launch of 5G, NOS will deliver Blacknut's cloud gaming service directly to its customers.
NOS is leading the implementation of the 5G network in Portugal, with ambitions of becoming a leader in the 5.0 revolution. 5G presents an ideal opportunity for mobile operators looking to innovate and launch new services, with cloud gaming an ideal showcase for what 5G can offer. The higher data speeds, increased capacity and lower latency are ideal for delivering PC and console-quality games to any connected device.
Blacknut is a leading cloud gaming provider that enables ISPs, device manufacturers, OTT services and media companies to quickly launch their own streaming games services, as well as serving gamers in 40 countries through its own-brand Blacknut subscription service. Blacknut already powers cloud gaming services for Telecom Italia (Tim Games – Italy), Swisscom (Switzerland), Partner TV (Israel) and POST (Luxembourg), amongst others.
This exclusive partnership with Blacknut proves the commitment of NOS to offer its customers the most innovative entertainment services of the market. The focus on bringing this pioneering cloud gaming technology offer to Portugal enables to reveal the countless possibilities of the 5G networks.
Said Daniel Beato, Executive Board Member of NOS.
Blacknut's ability to help our partners quickly launch cloud gaming service without the need to invest in their own infrastructure or spend time building their own library of licensed games was a key factor in NOS choosing to partner with us. This new launch with NOS in Portugal is a great example of how 5G will bring new opportunities for mobile operators to deliver gaming and content alongside their core services.
Said Olivier Avaro, CEO of Blacknut.

BATTLEGROUNDS MOBILE INDIA Pre-Registrations to start from 18th May on Google Play Store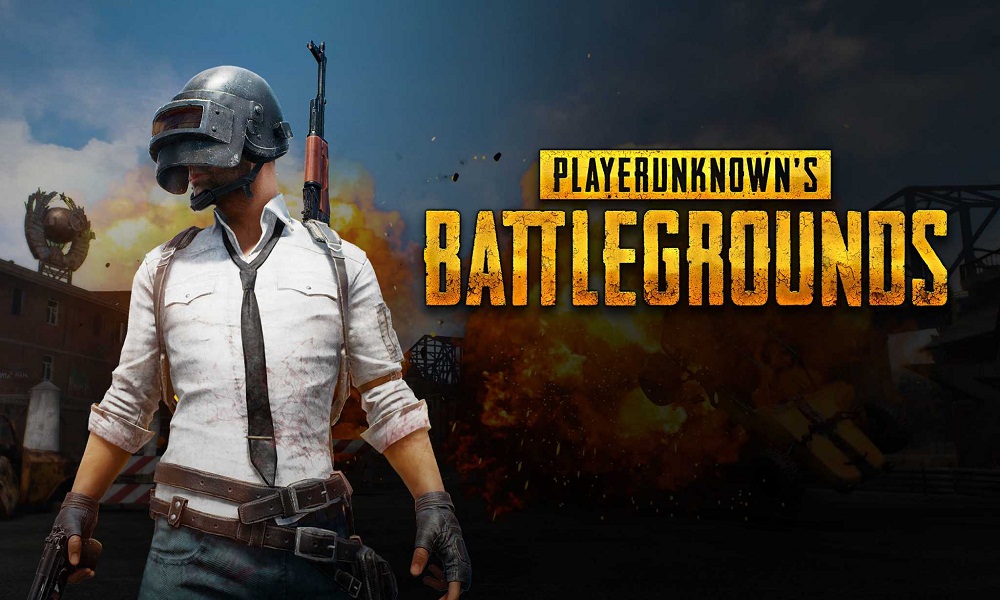 Reading Time:
2
minutes
Krafton, the premier South Korean video game developer, today announced the date for pre-registrations of BATTLEGROUNDS MOBILE INDIA. Developed by Krafton, the long-awaited pre-registrations for the game will go live on 18th May.
There will be specific rewards available for fans to claim, only if they pre-register the game. These rewards would be specific to Indian players only.
To pre-register for BATTLEGROUNDS MOBILE INDIA, please visit the Google Play Store and click on the "Pre-Register" button, and your rewards will automatically be available to claim on game launch.
Krafton's brand new game will launch as a free-to-play experience on mobile devices. We request players to stay tuned, stay masked and stay safe, for additional details on the pre-registration rewards. BATTLEGROUNDS MOBILE INDIA will be available exclusively to play in India only.
Mr Lokesh Suji, Director, Esports Federation of India & Vice President of the Asian Esports Federation (AESF): "It is heartening to see that Krafton Inc. has announced the date for pre-registrations of Battlegrounds Mobile India, which is a clear indication that government green light has been given and this surely is a piece of good news for all the PUBG players who have been missing the game all this while since the game was withdrawn from the Indian market post the government ban.
We also urge that it is an opportune time for Indian video game developers, as well as the existing esports titles as such recent announcements, will fuel the Indian esports ecosystem which is full of possibilities and opportunities."
Mr Tarun Gupta, Founder, Ultimate Battle, India's first-ever one-stop online esports platform: "We are excited to see that the pre-registrations for the Battlegrounds Mobile India are finally rolling out. Indian gamers will now be able to get hands-on experience with this much-waited game. This launch will be historic, if I may call it so. At Ultimate Battle, we will be including Battlegrounds Mobile India in our All India Esports League which will be rolling out shortly."
Mr Abhishek Aggarwal, Co-Founder & CEO, Trinity Gaming, India's top gaming talent management firm: "As Krafton promised earlier, they are going to start the long-awaited pre-registrations of BATTLEGROUNDS MOBILE INDIA from 18th May and it's both encouraging & exciting for the whole esports & gaming community. Existing and new gaming creators will be taking the first concrete step towards their future in gaming. Team Trinity and our network of content creators are super excited about the opening of pre-registration. A journey towards the bright future of Indian gaming and esports has just begun."
Global Gaming Marketplace Kinguin Partners With Immutable X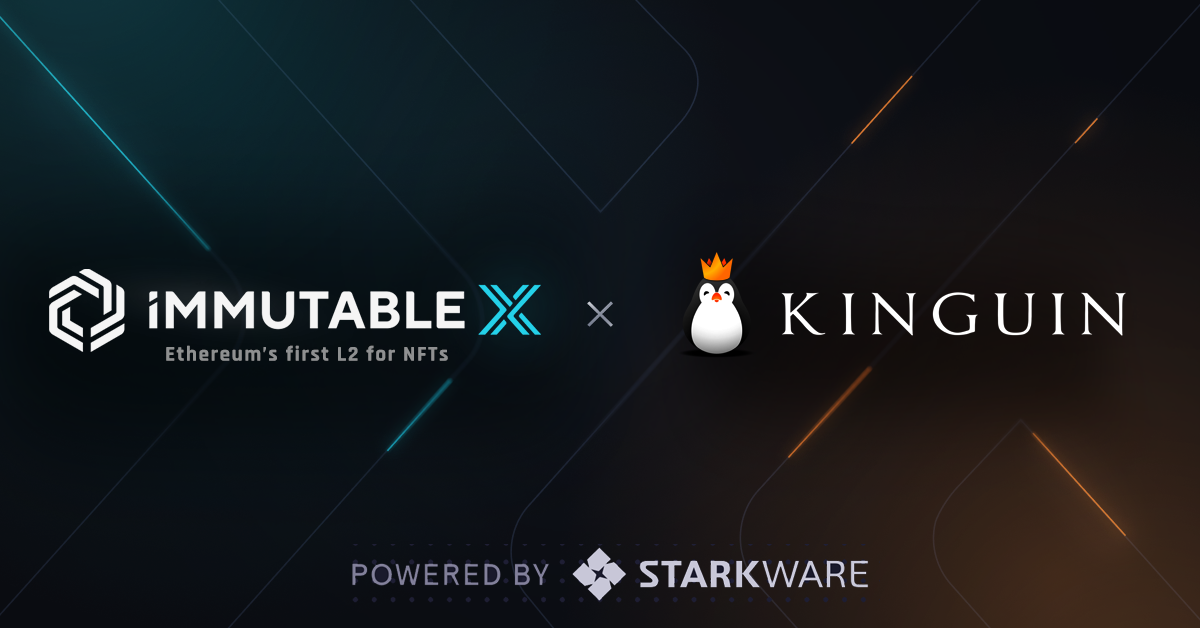 Reading Time:
2
minutes
Offering 10 Million Gaming And esports Customers Access To The Most Advanced Platform For NFTs
Immutable X, the first layer-2 scaling solution for NFTs built on Ethereum, forms a partnership with Kinguin, a leading global video games marketplace, with over 10 million registered users. Both companies share a vision to create a new lightning-fast, low-cost, and eco-friendly NFT marketplace for gamers.
NFTs are essentially an evolution of digital ownership, a concept already familiar to gamers. Early NFT projects largely consisted of static images and art, while innovations in the space have led to the proliferation of dynamic digital collectibles, including trading cards, digital art, and other in-game items.
Unlike digital items of the past, the minting of digital collectibles in the form of NFTs enables verifiable ownership, uniqueness, and scarcity. NFT game items cannot be taken away from you by game developers, and can be sold for real money. The top NFT-centric projects, including popular games like Gods Unchained, Axie Infinity, and Aavegotchi, have experienced explosive growth, producing over $750 million in secondary sales volume in Q1 of 2021.
The Kinguin team is aiming for technical excellence in the build-up to their NFT offering that will include NFT Gaming Cards and more blockchain products in parallel to their existing digital marketplace, focused on games and software. Working closely with partners, game developers, influencers and gamers, Kinguin will welcome customers to the world of NFTs in a way that feels familiar and is easy to use from day one. Kinguin's influence in the esports world spans from sponsoring major Counter Strike leagues, and they are well known for their Kinguin Esports Performance Center and Kinguin Esports Lounge in Europe.
"We are excited to partner up with Immutable X to bring innovative NFT offerings to gamers and eSports enthusiasts worldwide. We see the ultimate value in creating new rich experiences and functionality to these global communities", said Viktor Romaniuk Wanli, Founder and CEO at Kinguin.
Immutable X was created by Immutable, the team behind one of Ethereum's highest-grossing trading card games, Gods Unchained. It is the first layer-2 solution for NFTs on Ethereum, solving for all three issues related to NFT scaling: accessibility, scalability without compromising user custody and true decentralization.
Immutable X launched in Alpha this March and aims to unlock digital economies at scale by enabling NFTs to be traded, earned, shared, gamed and collected completely gas-free and securely with the power of ZK-rollup technology by StarkWare.
"Kinguin comes in with massive marketplace building knowledge, structures and experience, and we're very excited about the unique trading experiences that they'll be able to create and scale on Immutable X", said Robbie Ferguson, co-founder of Immutable.
After observing and analyzing the NFTs industry for the last couple of years, Kinguin decided to introduce new structures, allowing the brand to enter the NFT market. Their goal is to leverage the existing ecosystem and enable their clients and partners to create unique NFT collections and trade them on the most advanced platform on the market.
"It is a natural next step for Kinguin, as our digital marketplace will expand its offering, according to the needs of our customers and incentivize them with new bounties and special deals built using NFT tokens", added Viktor Romaniuk Wanli, Founder and CEO at Kinguin.
Playing Dirty: Research Reveals The Nationalities That Cheat The Most At Video Games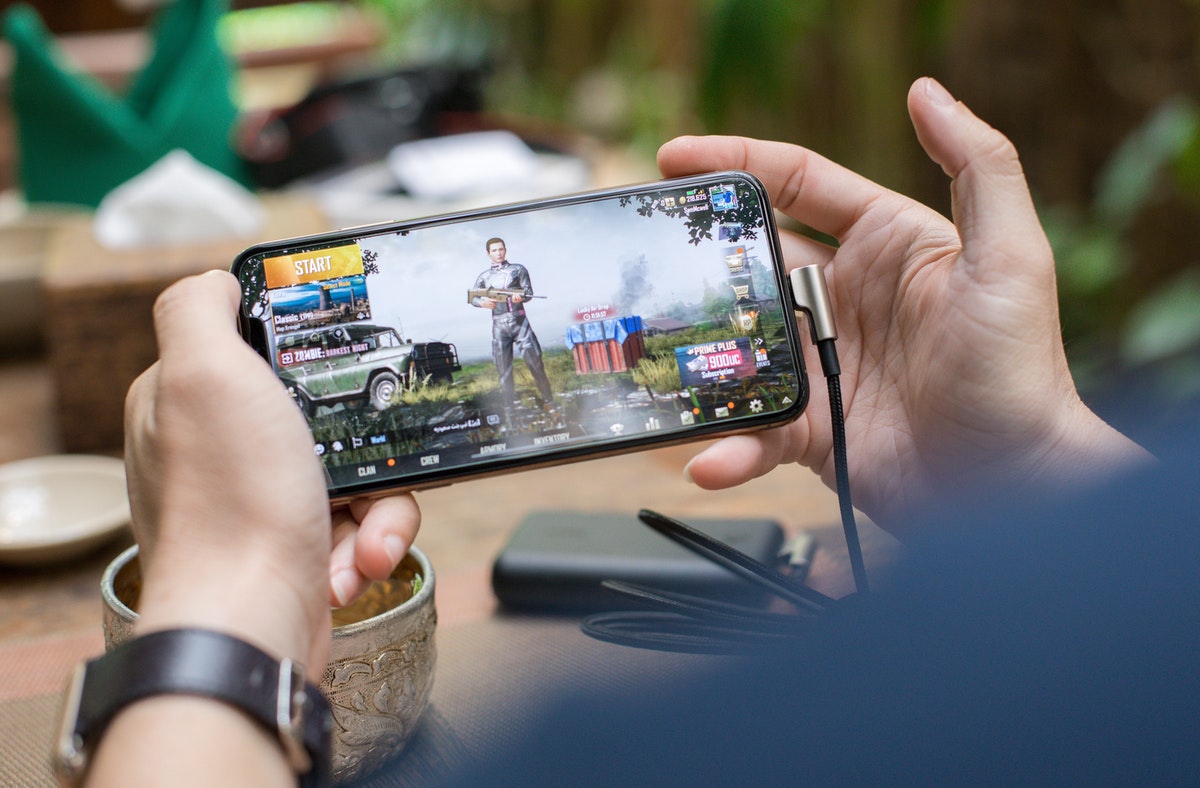 Reading Time:
3
minutes
UK gamers ranked 16th – more likely to cheat than their Aussie counterparts, but less likely to do so than players in the US
Russia, Italy and Israel are the top three countries that cheat at gaming the most
The US placed as the 11th worst cheaters, with Texas, California and Nevada residents revealed as the three most likely states to use a cheat code
Gamers in Iceland are the most likely to cheat at the Assassin's Creed series, Turkey takes the crown for GTA, while UK gamers are the biggest culprits for Animal Crossing cheats
Many people use video game cheat codes to boost their chances of winning, but which nation is home to the world's biggest cheaters? Uswitch did the research to find out, and it's revealed Russia, Italy, Israel, Japan and Sweden are the top five countries where gamers cheat the most.  
The World's Biggest Gaming Cheaters
By analysing Google search volume data, Uswitch calculated how many people were actively seeking 'cheat codes', 'cheats' and cheat codes for specific games, in every country around the world, along with every state in the US.
The search volumes were then adjusted to account for each country's population to create an index score, to make sure the data compared like for like. The results expose the top 20 countries most likely to cheat while playing video games.
The top 20 countries that cheat the most at video games (and the cheating index score):
| | | |
| --- | --- | --- |
| Position | Country | Index ranking score |
| 1 | Russia | 18.40 |
| 2 | Italy | 16.58 |
| 3 | Israel | 4.87 |
| 4 | Japan | 4.48 |
| 5 | Sweden | 4.03 |
| 6 | Romania | 3.13 |
| 7 | Portugal | 2.36 |
| 8 | Turkey | 2.34 |
| 9 | Brazil | 2.32 |
| 10 | Denmark | 2.28 |
| 11 | United States | 2.10 |
| 12 | Ireland | 2.00 |
| 13 | Argentina | 1.92 |
| 14 | Poland | 1.77 |
| 15 | Croatia | 1.52 |
| 16 | United Kingdom | 1.43 |
| 17 | New Zealand | 1.41 |
| 18 | Canada | 1.35 |
| 19 | Australia | 1.28 |
| 20 | Bulgaria | 1.13 |
Up, Up, Down, Down, Left, Right, Left, Right, B, A
Half the countries in the top 20 are in Europe – Italy, Sweden, Romania, Portugal and Denmark all make the top 10, and gamers in the United Kingdom ranked as the 16th most notorious cheaters.
The US falls just outside of the top 10, in 11th position. Close behind in 12th is Ireland, Canada comes in in 18th and Bulgaria rounds off the list in 20th position.
From Minecraft to Mario Kart – Which countries cheat the most at different games? 
The study also looked into more than 50 of the world's most popular video games to discover which country cheated the most at each game. Interestingly, Iceland features a massive 18 times – being found to cheat the most for a wide array of games, from the stealthy Assassin's Creed series to beloved titles like Super Mario.
Malta clocks up eight appearances for games including the classic Resident Evil and Tomb Raider franchises, along with Borderlands and Crash Bandicoot. Turkey, Germany and Ireland all have three mentions and the UK appears twice, coming in as the biggest cheaters at Animal Crossing and LEGO Marvel Superheroes.
The no.1 country that cheats the most at different video games (and their cheating index score):
| | | |
| --- | --- | --- |
| Game | Country | Index ranking score |
| Animal Crossing | United Kingdom | 0.35 |
| Ark | Turkey | 0.37 |
| Assassin's Creed | Iceland | 0.15 |
| Battlefield | Iceland | 0.09 |
| Bioshock | Iceland | 0.15 |
| Borderlands | Malta | 0.05 |
| Call of Duty | Belize | 0.28 |
| Crash Bandicoot | Malta | 0.27 |
| Crysis | Iceland | 0.21 |
| Death Stranding | Slovenia | 0.03 |
| Doom | Iceland | 0.50 |
| Fable | New Zealand | 0.04 |
| Fallout 4 | Germany | 0.66 |
| Far Cry | Malta | 0.18 |
| Final Fantasy | Indonesia | 0.31 |
| Fortnite | Germany | 0.46 |
| Forza | New Zealand | 0.03 |
| Ghost of Tsushima | Italy | 0.03 |
| Gran Turismo | Indonesia | 4.77 |
| Grand Theft Auto | Turkey | 2.74 |
| LEGO Marvel Superheroes | United Kingdom | 0.44 |
| LEGO Star Wars | Iceland | 0.26 |
| Little Big Planet | Ireland | 0.01 |
| Mafia | Czech Republic (Czechia) | 0.29 |
| Mario Kart | Barbados | 0.10 |
| Metal Gear Solid | Iceland | 0.12 |
| Minecraft | Turkey | 5.40 |
| Mortal Kombat | Indonesia | 0.28 |
| NBA 2K | Iceland | 0.29 |
| Need for Speed | Iceland | 0.18 |
| No Man's Sky | Iceland | 0.15 |
| Pokémon | Barbados | 0.70 |
| RDR2 | Ireland | 1.19 |
| Red Dead Redemption | Iceland | 0.50 |
| Resident Evil | Malta | 0.07 |
| Rocket League | Iceland | 0.29 |
| The Sims | Netherlands | 2.12 |
| Skate 3 | New Zealand | 0.43 |
| Skyrim | Germany | 1.15 |
| Sonic The Hedgehog | Ireland | 0.03 |
| Spider-Man | Iceland | 0.12 |
| Spyro | Malta | 0.29 |
| Starcraft | Iceland | 0.44 |
| Super Mario | Iceland | 0.26 |
| Tekken | Malta | 0.04 |
| The Last of Us | Iceland | 0.18 |
| The Witcher | Malta | 0.07 |
| Tomb Raider | Malta | 0.09 |
| Tony Hawks | New Zealand | 0.02 |
| Uncharted | Iceland | 0.12 |
| Warcraft | Iceland | 0.26 |
Which US states cheat the most at video games?
According to the study, gamers in Texas are more likely to cheat than any other US state, and California, Nevada, Georgia and New Mexico make up the rest of the top five.
When looking at the specific index scores of each US state – although none are as high as Russia's or Italy's in the worldwide list – Texas' score of 2.6 is roughly around the same level as Portugal, which made it to 7th place in the global analysis.
The top 10 US states that cheat the most at video games (and the cheating index score):
| | | |
| --- | --- | --- |
| Position | US State | Index ranking score |
| 1 | Texas | 2.60 |
| 2 | California | 2.25 |
| 3 | Nevada | 2.19 |
| 4 | Georgia | 2.12 |
| 5 | New Mexico | 2.06 |
| 6 | Hawaii | 2.03 |
| 7 | North Carolina | 2.02 |
| 8 | New York | 1.90 |
| 9 | Maryland | 1.88 |
| 10 | Tennessee | 1.81 |
To see the full research, including the top 50 countries that cheat at video games the most, visit: https://www.uswitch.com/broadband/worlds-biggest-gaming-cheaters/