YGAM calls for Government to support education as part of the Gambling Act Review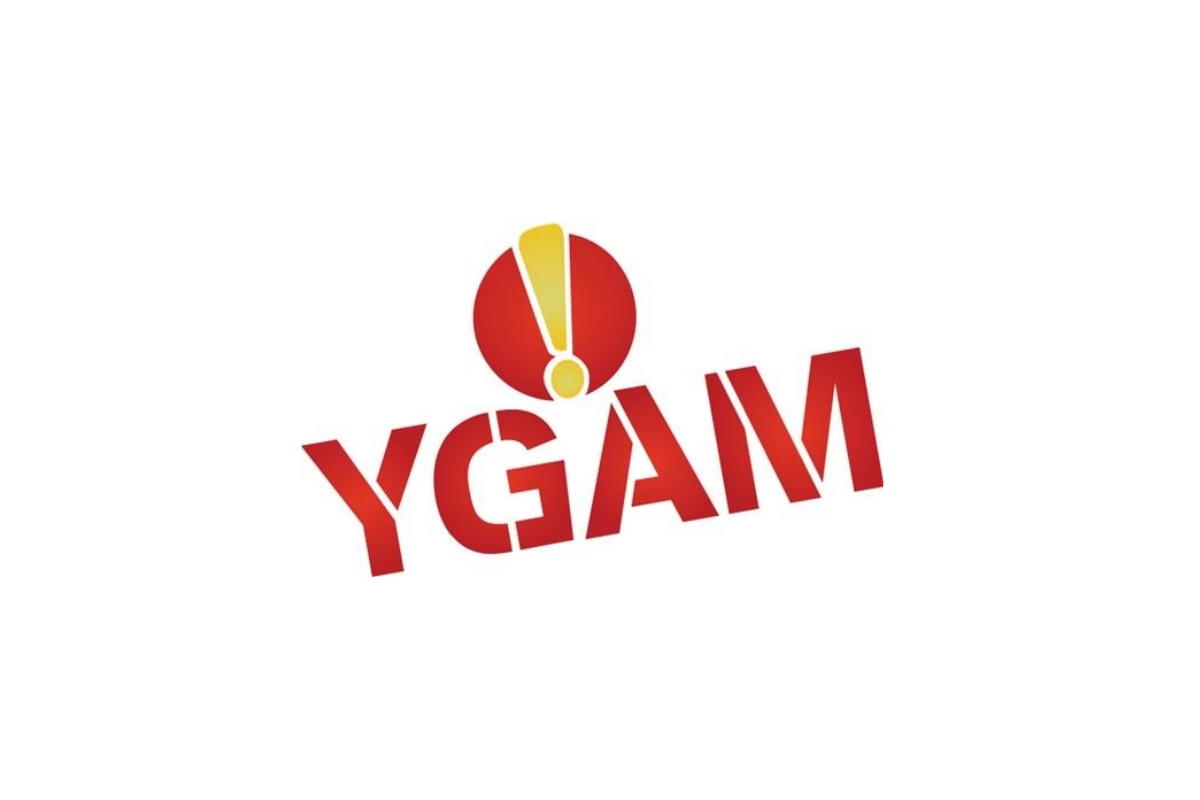 Reading Time:
2
minutes
The Young Gamers and Gamblers Education Trust (YGAM) has told the Government that the need to educate our future generations on the potential harms of gambling is more important than ever, regardless of any legislative changes.
The charity has submitted its written evidence to the Department for Digital, Culture, Media and Sport (DCMS) as part the call for evidence for the Gambling Act Review. In their response, YGAM outlined the importance of education and the impact of their portfolio of evidence-led programmes.
The Gambling Act Review has been labelled a 'once in a generation' moment for everyone connected to the sector and YGAM believes the process presents an opportunity for the UK to set standards for the world to follow.
YGAM wants the issue of gambling harm to be is given the same level of focus as other public health issues such as alcohol and drugs. In their response, the independent charity has called for increased long-term funding to be directed towards research, education and treatment and meaningful engagement from the Department of Health and Social Care and the Department for Education. YGAM has also encouraged the Government to 'support the progress that has been in the third sector and promote initiatives that demonstrate meaningful impact'. The charity is supporting the notion of a statutory levy.
James Matthewson, Marketing & Communications Manager at YGAM said "The Gambling Act Review presents a much-needed opportunity for the regulation to catch up but also an opportunity to demonstrate the ongoing progress being made to educate and safeguard future generations.  This review will scrutinise all aspects of regulation and, as an education charity, we do not claim to have the expertise to contribute to most of these intricate policy decisions. We believe keeping our young people safe should be the key focus of any outcomes from this review. Prevention is a better solution than treatment and we want Government to recognise that education has a vital role to play."
The topic of gambling harm prevention now features on the PSHE curriculum in England and whilst YGAM welcomes this, they argue it should be a compulsory awareness session for young people during secondary education. Figures released by YGAM earlier this year show that the education charity trained 2,906 practitioners in 2020 (up from its original target of 2,592) as part of the Young Peoples Gambling Harm Prevention Programme. With this training, those practitioners have reached an impressive 184,700 young people to provide vital educational sessions on the harms associated with gambling and gaming (up from a target of 170,300).
The written evidence submitted by YGAM also calls for the gambling industry must do much more to protect consumers and admits that education alone will not prevent gambling harms. They charity welcomes the introduction of any further protections for young people and wants to see more done to minimise the exposure that children have to gambling advertising.
Lee Willows, Chief Executive of YGAM recently wrote a column for The Times newspaper in which he said 'we have a responsibility to educate young people about the risks of gambling' and highlighted YGAM's close working relationship with the education sector.
NGDC Season VI: Special Qualifier announced for Game Wave Festival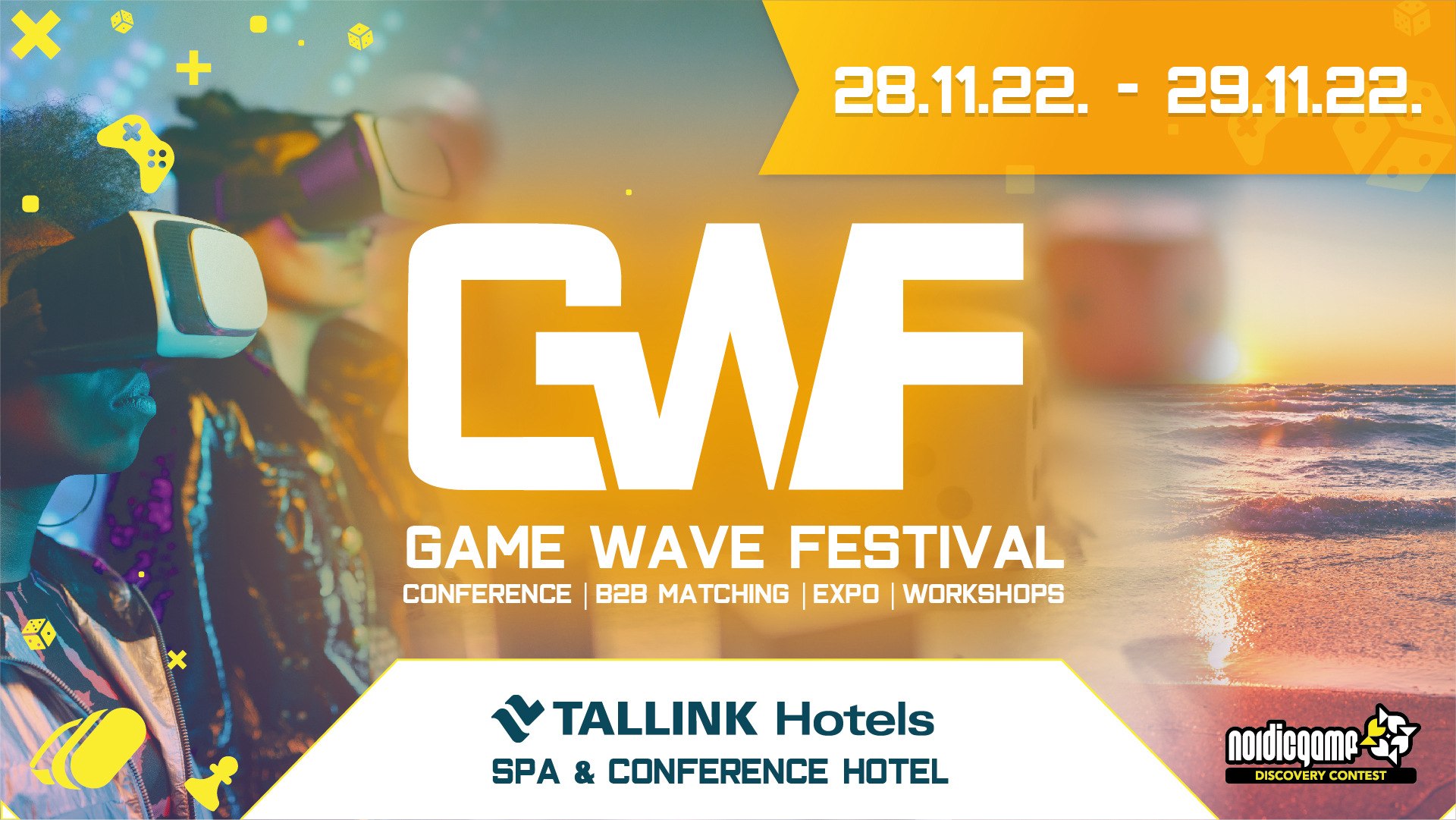 Reading Time:
2
minutes
We're thrilled to announce a special qualification round of the Nordic Game Discovery Contest Season VI, giving Baltic-based developers a unique chance for a seat in the NGDC Grand Finals.
All studios attending the upcoming Game Wave Festival in Tallinn (www.gamewave .eu) can submit their game to the NGDC when they register for the festival. A board of experts will then select the game which deserves the most to be discovered, and it will get status as NGDC Grand Finalist and be among the studios battling for the three seats at the live and hybrid NGDC Final 3 on 28 November.
"We're very excited to announce this special qualifier", says NGDC host and Nordic Game Program Director Jacob Riis. "The Baltic region has a great amount of talented developers, and it will be very exciting to see who will be selected as the finalist for the NGDC Grand Finals." 
"We are very happy to welcome NGDC to our event and to have such an important game-related event in the Baltics region. It will draw top game studio attention to our region and inspire new studio development and capacity building of experienced ones." adds Ints Viksna, head of the Game Wave Festival.
The selected game will win a seat in the NGDC Grand Finals throughout November, as well as prizes from Tencent Games, Nordic Game, and PR specialists Games Branding.
Apply now! 
Are you developing or have you already developed a game that deserves more attention than it's received so far? And are you attending the Game Wave Festival? If so, submit your game and prepare to participate in the special qualifying round of NGDC Season VI – and maybe go all the way to the Grand Final 3 Final on 28 November.
Here's the submission form for the NGDC Season VI qualifier: https://forms.gle/bjpURRjV8pMgVAsk7. Deadline is 14 October 2022
NGDC Season VI is sponsored by Tencent Games, and Nordic Game Ventures, in partnership with Games Branding.
Selecting esports titles to be played in MSSA Provincial and National Championships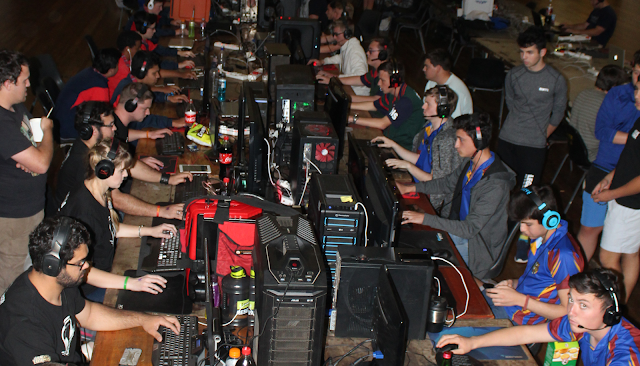 Reading Time:
2
minutes
Selecting esports titles is always an emotive issue.
All esports athletes have strong likes and dislikes, gamers always want their favourite esports titles to be given preferential treatment.
In order to make the process more objective and reduce the influence of any one member club and/or individual, Mind Sports South Africa (MSSA) has a policy in place in order to ensure that there is a due process as well as a fair system in place in order to ensure that the correct titles are selected.
However, it should be noted that MSSA currently only selects 10 titles to be played at Provincial and National Championships.
Priority is given to the esports titles that are played at IESF's World Championships and Global Esports Federation's Global Esports Games (GEG) in order to assist MSSA deliver a national team.
Even though only 10 titles are so selected, that does not mean that the other titles cannot be held at MSSA events.
However, it should be noted that any approved title may be played at an official MSSA Regional Championships. In fact, it is at such Regional Championships that the popularity of various esports titles is tested in order to evaluate whether such titles should, in future, be included in MSSA's Provincial and National Championships.
The full rules on how titles are selected are as follows:
Schedule 3: SELECTION OF TITLES FOR PROVINCIAL AND NATIONAL CHAMPIONSHIPS
The periods (titles) selected shall be decided upon by the Annual General Meeting.

Not more than ten (10) titles shall be selected every year from nominations received.
The titles played at the most recent IESF World Championships shall automatically be selected.
The remaining titles may then be selected.
Should IESF introduce new titles into its World Championships which have not been selected by MSSA, then the least popular game in its genre (excluding titles that are being played at IESF's World Championships) shall immediately fall away in favour of the new title.
The popularity of a period (title) shall be based on attendance at MSSA events.
Should IESF introduce new titles into its World Championships which have not been selected by MSSA, and no MSSA event have been held in such period (title) then the Board of Control shall decide which period (title) falls away in such genre (excluding titles that are being played at IESF's World Championships).
Should IESF introduce new titles into its World Championships which have not been selected by MSSA, and there are no other periods (titles) within its genre, then the least popular game (excluding titles that are being played at IESF's World Championships) shall immediately fall away in favour of the new title.
For any period to be nominated, such period (title) shall have been played at any two Regional Events at which there were at least three teams per event.
All proposals for titles must be submitted to MSSA by 1 November 2022 for inclusion in the Agenda for the 2022 Annual General Meeting (AGM).
PAGCOR extends cash aid to kin of five fallen Bulacan rescuers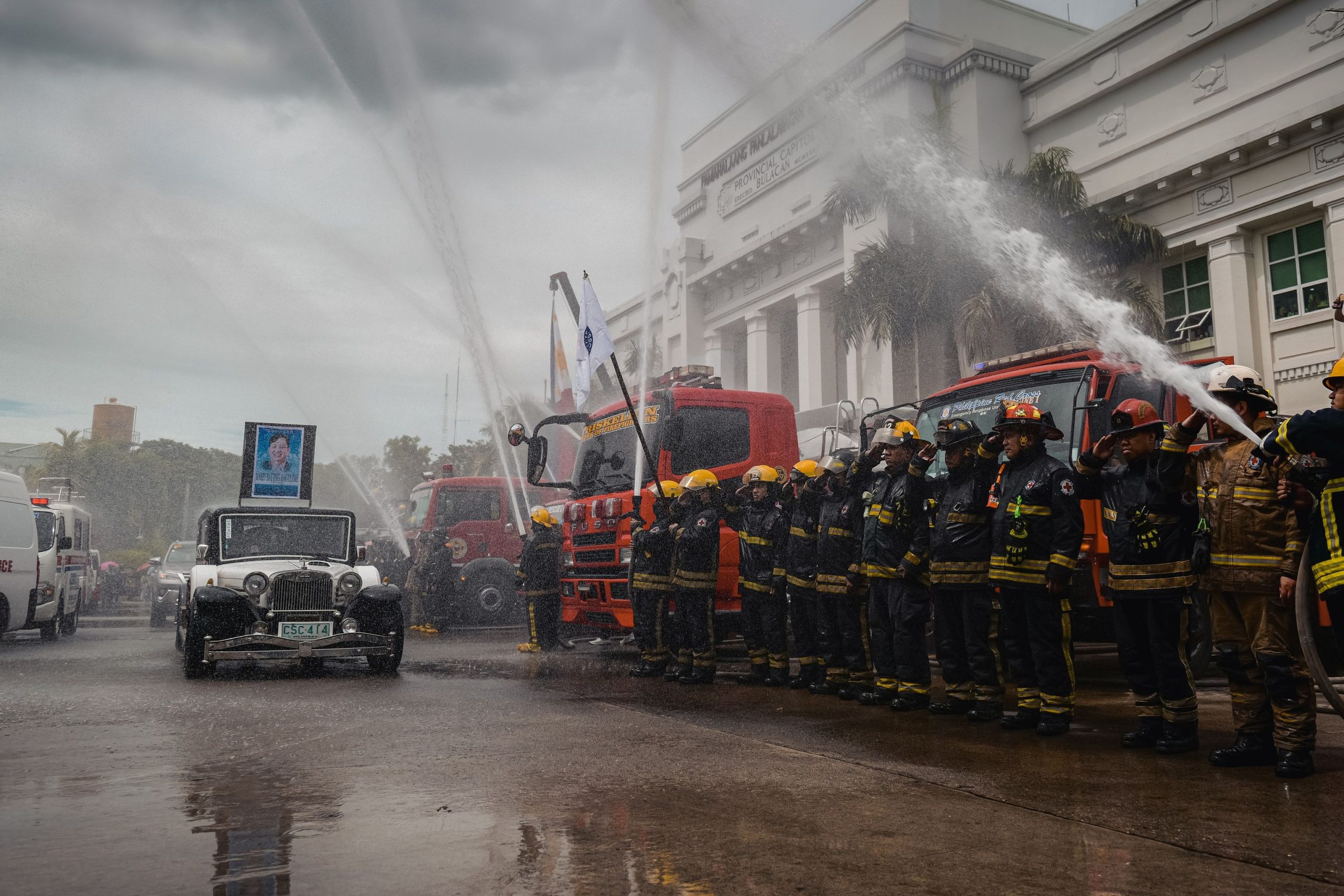 Reading Time:
< 1
minute
THE Philippine Amusement and Gaming Corporation (PAGCOR) on September 30, 2022 extended financial assistance worth P100,000 to each of the families of the five rescue workers in Malolos, Bulacan who perished recently in the line of duty at the height of Super Typhoon Karding.
PAGCOR provided the cash aid in recognition of the heroism of Narciso Calayag, Jr., Jerson Resurreccion, Marby Bartolome, George Agustin and Troy Justin Agustin. The victims drowned in floodwater when a wall collapsed on them while performing rescue duties last September 25, 2022.
Apart from providing financial assistance to the families of the five fallen rescue workers, the state-run gaming firm joined hands with the Bridges of Benevolent Initiative Foundation, Inc. (BBFI), the charitable arm of The Midori Clark Casino operated by BB International Leisure and Resort Development Corp. (BBI), in conducting relief operations for the typhoon victims in the provinces of Bulacan and Pampanga.
The recipients in the towns of San Miguel and Sto. Nino, Pampanga received 400 and 150 food relief packs, respectively, while a total of 300 families in Hagonoy, Bulacan, were also provided relief items. Each relief pack contained rice, instant noodles, coffee, and canned goods.
As of September 30, 2022, PAGCOR and its licensees have distributed 4,700 relief packs in different areas in Luzon affected by the recent typhoon and are set to conduct more distributions in the upcoming days.