The Game Development World Championship 2020 Winners!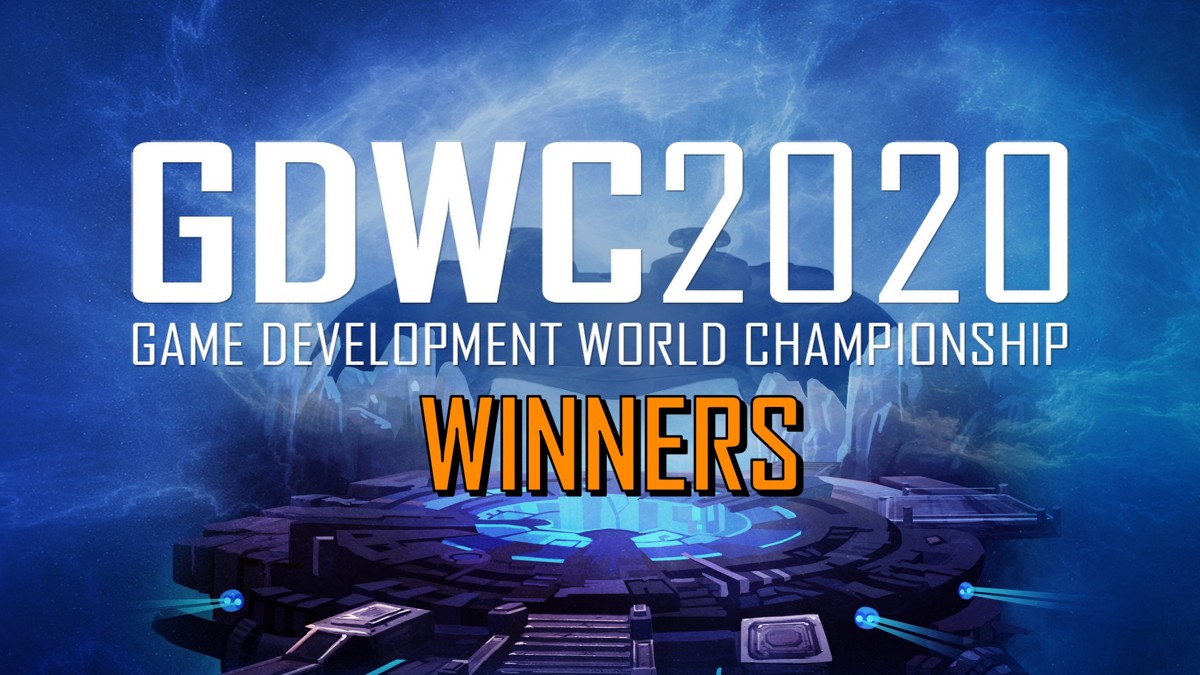 Reading Time:
2
minutes
The Game Development World Championship (GDWC) 2020 came to a close with the Winners announcement in a live-streamed awards show last Friday, April 30th.
The GDWC 2020 was the biggest in the championship's history with over 1800 participating development teams from over 100 countries. The Pro category alone had over a thousand games submitted making the judges' task of deciding the Top 3 games in each category a very challenging one. After much analysis and discussion, the winners were decided, and here they are.
GDWC 2020 Pro Category Top 3:
Winner: There Is No Game: Wrong Dimension by Draw Me A Pixel (France)
2nd Place: The Riftbreaker by EXOR Studios (Poland)
3rd Place: Helheim Hassle by Perfectly Paranormal (Norway)
GDWC 2020 Hobby Category Top 3:
Winner: Burn Me Twice by Null Reference Studio (Spain)
2nd Place: Fat Bear Week by Team Fat Bears (Finland)
3rd Place: From the Shadows by Gamagora (France)
GDWC 2020 Game Jam Category Top 3:
Winner: Time to Dance! by Savvy Community (France)
2nd Place: Cat Colony Crisis by Devil's Cider Games (Canada)
3rd Place: Big Fish by TOQGames (USA)
In the Fan Favourite category, the winners were decided by gamers in an open vote.
GDWC 2020 Fan Favourite Category Top 3:
Winner: Receiver 2 by Wolfire Games (USA)
2nd Place: The Pancakes Official Game Show by Dema Studios (Italy)
3rd Place: Haven by The Game Bakers (France)
GDWC Team sends congratulations to all Winning Teams and big thanks to all participants. GDWC would also like to send out thanks to the judges and all sponsors for making the championship possible.
During the Show, GDWC also announced the GDWC 2020 Official Selection, a highlight selection of games that caught the GDWC team's and judges' attention during the championship. Check out the Official Selection here: https://www.youtube.com/watch?v=M2eZEU_-Xl4
See all the GDWC 2020 Winners in a showcase video here:

If you missed the almost 8 hour long Awards show, you can watch the recording on the GDWC Youtube channel here: https://www.youtube.com/watch?v=qOfjHIiKXWY

Arcade Sci-fi Match-3 Shooter Metacell: Genesis ARCADE Wins Fan Favorite Voting Round 13 at GDWC 2021!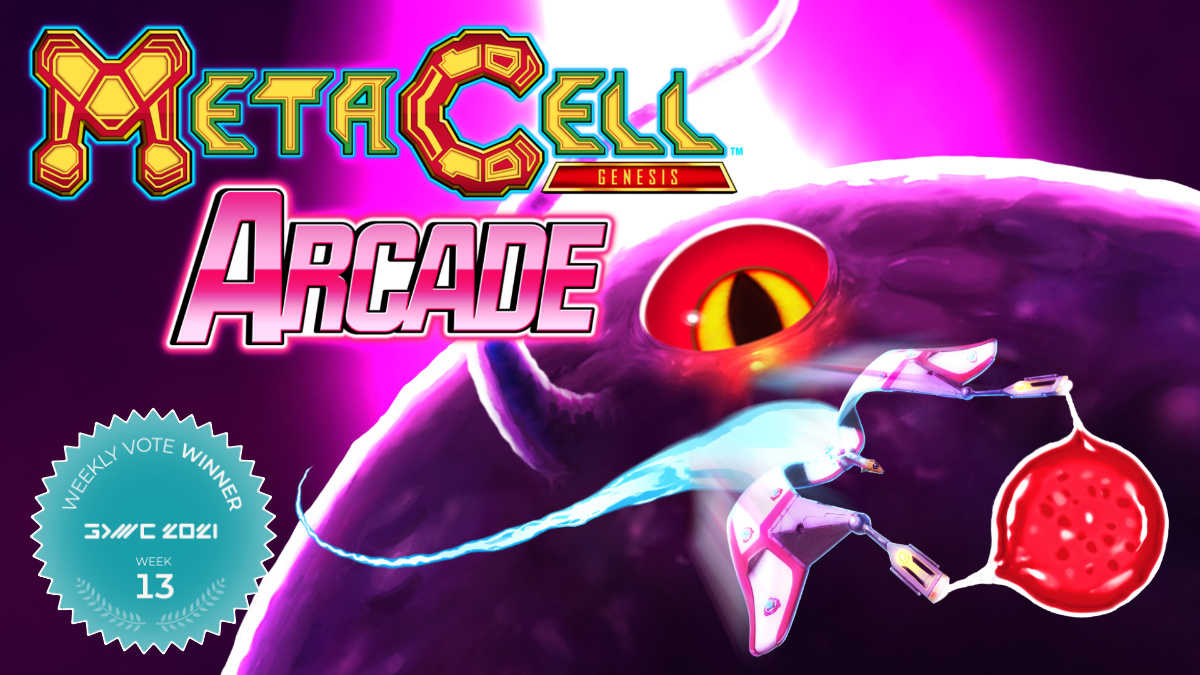 Reading Time:
< 1
minute
Metacell: Genesis ARCADE by USA-based Team Metacell has won the 13th round of Fan Favorite voting at the Game Development World Championship 2021 (GDWC). Developers describe the game as an action packed sci-fi match three shooter and a homage to the classic arcade games. It is available on Steam Early Access.
Team Metacell moves on to the final Fan Favorite voting round to compete for the victory of the Fan Favorite category. Final voting takes place at the end of GDWC 2021.
2nd place went to Phantom Beasts – Redemption by Ready Steady Games from Israel. "A sci-fi action 2.5D side scroller, where Player collects, upgrades and controls powerful hybrid beasts called phantoms, which bestow him with amazing special abilities, to kick some ass!"
3rd place was taken by Crazy Pirate Kaboom by Coded Fun Games from Netherlands. "A casual cartoony pirate shooter where you constantly just want to play the next level. Navigate your trusty ship between incoming cannonballs and fire while staying clear of tentacles and flying ships."
GDWC Team congratulates the Winners and sends thanks to all Nominees and voters. The Fan Favorite category Winner is decided in a series of pre-qualifying votes leading to the Final Vote. Every week nine games are up for a vote and battling for the place in the finals. Find latest vote at https://thegdwc.com.
Why Khloé Kardashian is the average gamer and programmatic doesn't always mean performance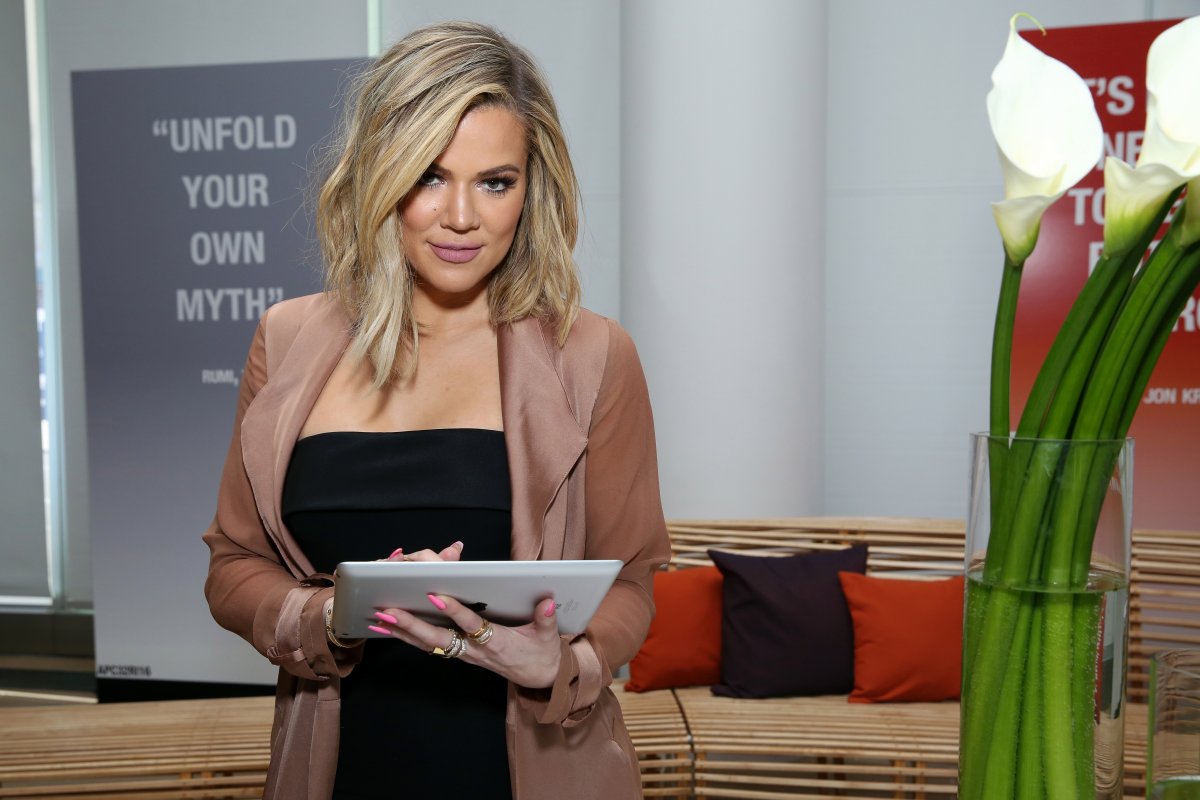 Reading Time:
3
minutes
By Niklas Bakos, founder, Adverty
A fair assumption, for those new to the fast-changing, often misunderstood world of gaming, is that everything you thought you knew is probably wrong.
Here's a test. Picture a typical mobile gamer. And then, with that image in mind, answer these three questions: a) which gender plays mobile games for longer and more often? b) what's the average age of a mobile gamer? And c) which fashion brand's gaming strategy was recently spotlighted in Vogue Business?
Alright, now the answers. That's a) women*; b) 36*; and c) Gucci. So unless your imagined gamer looked like, say, 36-year-old female fashion fan Khloé Kardashian, chances are you were a bit off base.
The fact is, while many gamers are young and male, these days they are far too diverse a group – male, female, old, young and in-between – to be captured by easy stereotypes.
…and more misleading perceptions about gaming
Even within the advertising industry, the picture of gaming is not always entirely accurate, in specific ways. Take the perception of in-game advertising. It's a digital ad and you buy it programmatically, so presumably it's performance-based?
Well, no. The real value of genuine in-game advertising is in its power as a branding tool – and we have the research to prove it.
A study of gamers conducted last year with Dentsu Data Labs found that 84% were aware they had seen ads within the game, while 78% of those who saw an ad were able to recall the brand they had seen.
Ads like these are transacted programmatically, possibly creating an anticipation of performance-based advertising. But the point of the immersive, unobtrusive ads in our own In-Play format is to offer brand awareness in realistic virtual locations that allow advertisers to fit seamlessly into games.
Gamers interact with brands, but they don't click, so while there is no CTR, these ads find their value in interaction and brand lift. Programmatic: yes. Performance: no.
OOH and gaming share a problem
You could inversely compare the situation to that of out-of-home advertising. OOH lives exclusively in brand budgets and is perceived to be a pure branding medium. But outdoor companies are doing all they can to create formats that operate on a performance basis. Consequently, the programmatic world is increasingly blurring its stereotypes and pulling in brand advertisers.
In effect, each wants what the other has. OOH wants to be known for more than just brand-building, and in-game advertising companies like ours want to alert brands precisely to our branding strengths.
And just as OOH offers arguments for both branding and performance, in-game platforms like our own are designed to serve both functions. While In-Play is unobtrusive and immersive and geared to brand awareness, our In-Menu format lets brands place contextually relevant, performance-focused banner ads in between games.
So how should brands file their gaming ads? Simply place them in branding budgets for in-game and under performance for in-menu.

Don't let good opportunities be clouded by bad categorisation
The point of this is not just to quibble about definitions but to fix preconceptions that risk blinding brands to the realities of a media opportunity that is growing faster than any other. The pandemic, as we all know, has swelled the ranks of gamers, but this is not a here-today, gone-tomorrow channel for times of boredom.
Morgan Stanley last year estimated that there are 2.6 billion gamers across the globe – a roughly two-fold increase in just five years. As far back as the distant pre-pandemic days of 2019, that meant annual revenue of US$135 billion worldwide, giving the video game industry a greater economic impact than film and music combined.
The blossoming of 5G and cloud-based gaming services in the coming years means the glory days of games are almost certainly ahead, particularly in mobile, as experiences boom in both sophistication and scale.
That is why it is important that we put to bed limiting stereotypes of all kinds. Whether you apply it to branding or performance for your particular brand, you should see advertising in and around games for what it is: a media channel that goes where others don't, at an almost unimaginable scale, and that has more than earned its place in media strategies of all kinds.
* Source: MoPub
YoYo Games launches Fire Jump – a new game-making Drag and Drop tutorial for GameMaker Studio 2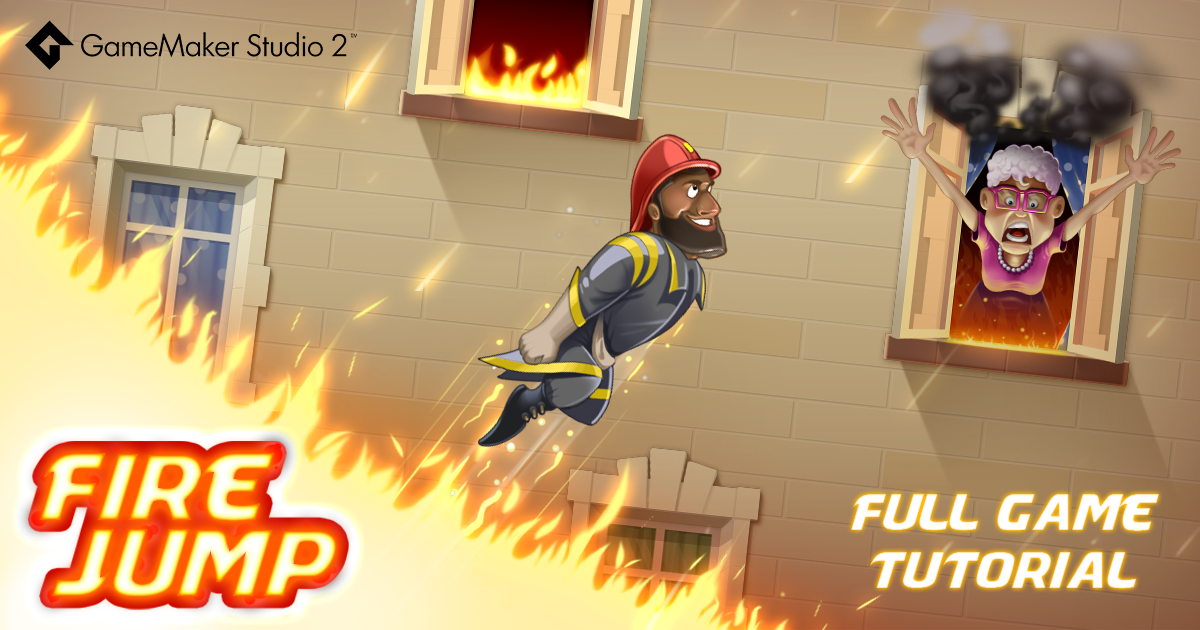 Reading Time:
2
minutes
New tutorial introduces hobbyists to the basics of GameMaker's intuitive Drag and Drop system to create their own infinite platformer game from start to finish
YoYo Games today announced the launch of Fire Jump – a new game-making tutorial designed to introduce new users to the basics of GameMaker Studio 2, the world's leading 2D game development engine.
Designed specifically for those with little or no game design experience, Fire Jump features a step-by-step guide to making an infinite platformer game, primarily using GameMaker's easy-to-use and intuitive Drag and Drop (DnD) system.
In Fire Jump, players control an intrepid fireman on a mission to rescue civilians from a burning building. As our hero leaps vertically from window to window, he must rescue civilians whilst trying to avoid those windows which are on fire.
Explained in an easy to understand manner, the free tutorial includes four tutorials plus a wealth of supporting materials, teaching new users how to make a playable character, generate infinite obstacles, build a solid game loop along with menus and much more. There is also enough useful information for intermediate users to enjoy as well.
The launch of Fire Jump tutorial follows the recent release of Little Town, a major new game-making tutorial designed to teach students the fundamental principles of game design with GameMaker Studio 2.
You can download the Fire Jump tutorial by visiting https://www.yoyogames.com/en/blog/fire-jump-tutorial.
Stuart Poole, General Manager, YoYo Games, said: "With Drag and Drop, absolutely anyone can make an impressive game without writing code – all you need is imagination.
"This is why we're extremely excited to be launching Fire Jump – our latest high-quality step-by-step DnD tutorial, designed to quickly get hobbyists up-to-speed with the core functionality of DnD and GameMaker Studio 2 while hopefully inspiring them to create their own amazing games."