SoftSwiss Sportsbook introduces Quickbet, BetCashout, Maxstake and BetBuilder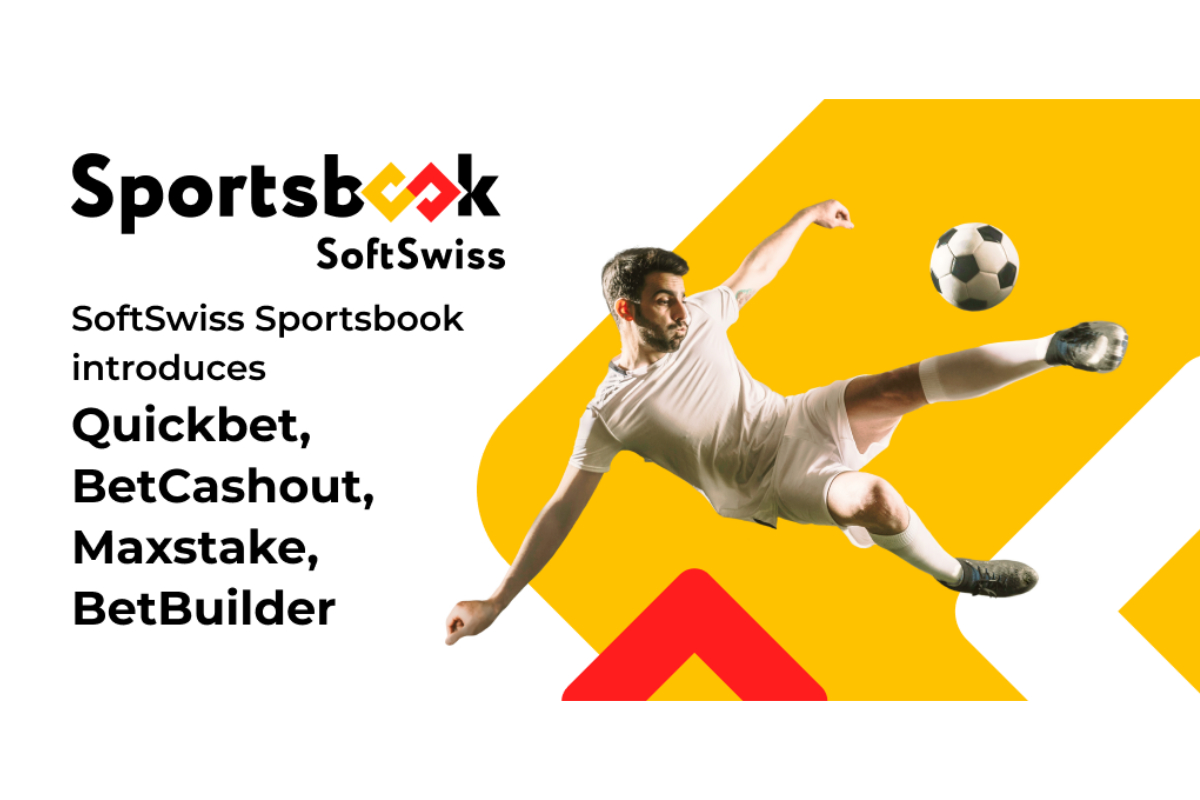 Reading Time:
2
minutes
SoftSwiss launches new player functionality Quickbet, BetCashout, Maxstake and BetBuilder for its sports betting platform Sportsbook. The extended functionality of the solution will allow its players to amplify their betting experience.
Just in time for the semifinals of the UEFA Champions League and UEFA Europa League, SoftSwiss Sportsbook established 4 new player features which will further extend and diversify user experience within the betting platform, bringing even more drive to the game. The newly-added functionalities will help to further accelerate the overall betting process, making it more convenient for the players. The B2B clients of the SoftSwiss Sportsbook will highly benefit from these new developments as they'll be able to satisfy all the possible needs the players may have in terms of bets placement. The solution provides an easily customised mobile-first user experience, which in its turn will increase platform usability. Furthermore, Sportsbook by SoftSwiss takes advantage of odds feeds and managed trading services by the globally recognized leader Betradar.
Betbuilder feature will be of utmost importance to football fans as it will give them an opportunity to place express bets on football within one event;
Quickbet functionality will enable to speed up the betting process;
BetCashout – will permit bet redemption before the end of the event;
Maxstake – will automatically let the player figure out the maximum bet amount;
Alexander Kamenetskyi, Product Owner of SoftSwiss Sportsbook noted: "The sports betting industry is developing at a very rapid pace. The Sportsbook team always strives to stay ahead of this game by continuing to bring new functionalities to the table. This month is no exception as we worked really hard to deliver these 4 astonishing new features which are now available to our players just ahead of one of the most important times of the football season! We take the functionality, security, and user-friendliness of our product very seriously, whilst also working on maximising player interest and engagement".
SoftSwiss Sportsbook continues innovating — as it has very recently launched its premium cricket option with a particular focus on cricket enabling to place bets on 30 various events with 100 diverse outcomes. Moreover, Sportsbook recently announced the launch of American league in-play live bets functionality.
SoftSwiss Sportsbook Platform is an all-in-one solution for managing sports betting operations. The solution comes with full risk management, fraud prevention and high-quality customer support. Sportsbook inherits the company's extensive experience in the iGaming market and all crucial functionality from the SoftSwiss Online Casino Platform: security, stability, advanced player segmentation, and adaptability to operators' marketing needs.
About SoftSwiss:
SoftSwiss is an international tech brand supplying widely acclaimed, certified software solutions for managing iGaming operations. The company has a vast product portfolio, which includes an online casino platform, game aggregator with thousands of casino games, an affiliate system, and a recently launched sports betting platform. SoftSwiss holds a number of gaming licenses, providing a "one-stop-shop" White Label solutions by taking care of all technical, legal, and financial processes on behalf of its customers. In 2013 SoftSwiss was the first in the world to introduce a bitcoin-optimized online casino solution. The company has thus been regarded as the leading technical expert when it comes to the use of cryptocurrencies in online gaming.

YAS HEAT ESPORTS all fired up for Le Mans Virtual Series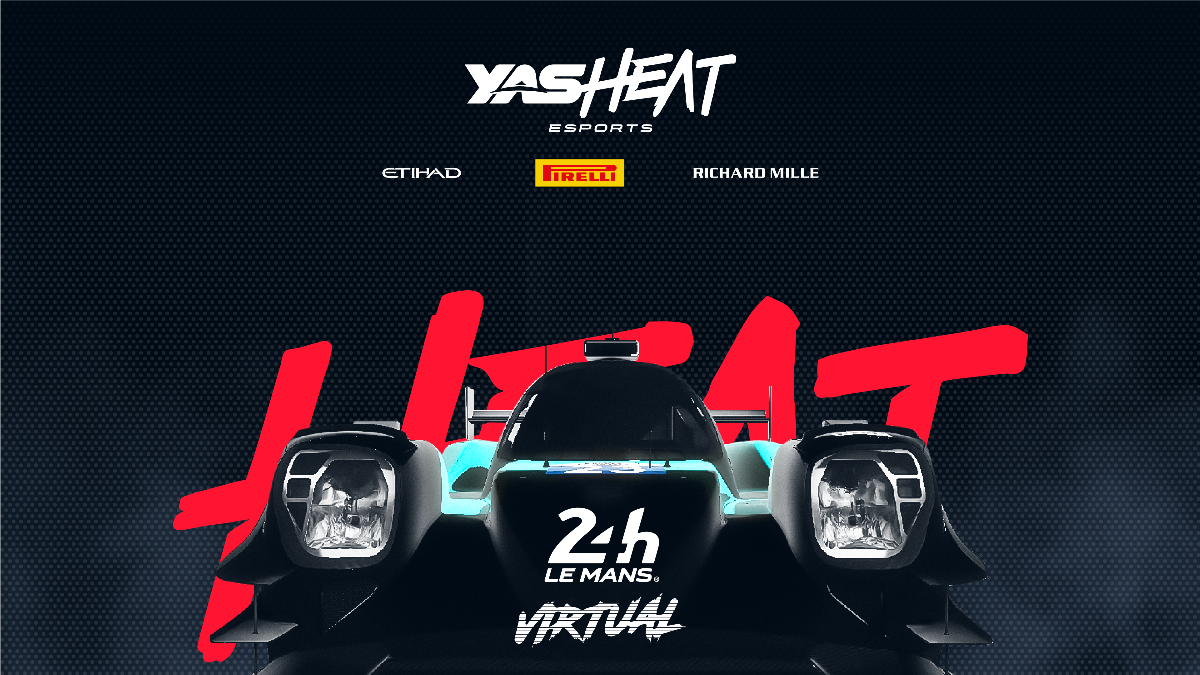 Reading Time:
2
minutes
Yas Marina Circuit-based team ready to compete against prestigious field of esports squads in five-round championship 
YAS HEAT ESPORTS is set for one of its biggest challenges to date, in the form of the Le Mans Virtual Series which gets underway this weekend (Saturday, 25 September).
The series itself comprises five rounds, beginning with 4 Hours of Monza, Italy in just three days' time. Round 2 will be a 6 Hour race held at the legendary Spa-Francorchamps circuit in Belgium on 16 October while Round 3 is an 8 Hours of Nürburgring, Germany event on 13 November. Round 4 sees the series head to America for a 6 Hours of Sebring on 18 December before the fifth and final round caps off the season with the headline event – the 24 Hours of Le Mans Virtual (15/16 January 2022).
YAS HEAT's driver line-up for the series is a potent one, with the likes of current DTM Trophy championship leader Will Tregurtha and ex-Formula 3 and Formula 2 racer Ryan Tveter at the wheel.
The real-world motorsport stars will be joined by members of YAS HEAT's iRacing squad in the form of Balázs Remenyik and Josh Lad as well as Veloce Esports driver and 2019 Project Cars 2 SMS-r World Champion Isaac Gillissen.
The team will have their work cut out for them, however, going up against the likes of Red Bull Racing Esports, R8G eSports, Williams Esports, SIMMSA Esports and many more in what promises to be one of the most competitive grids on the virtual motorsport calendar.
There's more than just esports industry bagging rights up for grabs in this championship, with each of the 27 teams competing for an eye-catching $250,000 prize fund split 50/50 between the championship standings and the Le Mans Virtual standalone race.
Saif Al-Noaimi, Team Principal, YAS HEAT said:
"Everyone at YAS HEAT is really excited to be heading to the Le Mans Virtual and to be competing in one of the most prestigious esports championships out there. We're ready for the challenge and I have every faith in our drivers that they will do the team proud.
"It's amazing to see where we came from just over a year ago to now. The team has come such a long way in such a short space of time and now we're competing on the biggest stages in the sport against some of the best teams in the world.
"It's definitely one of our biggest challenges so far but I think we have some amazing talent in our team. I can't wait to see how the season progresses and of course, It's going to be amazing to see our car on track at the iconic Le Mans circuit in January!"
PS4, PS5 and Xbox controllers for fans of FC Porto football club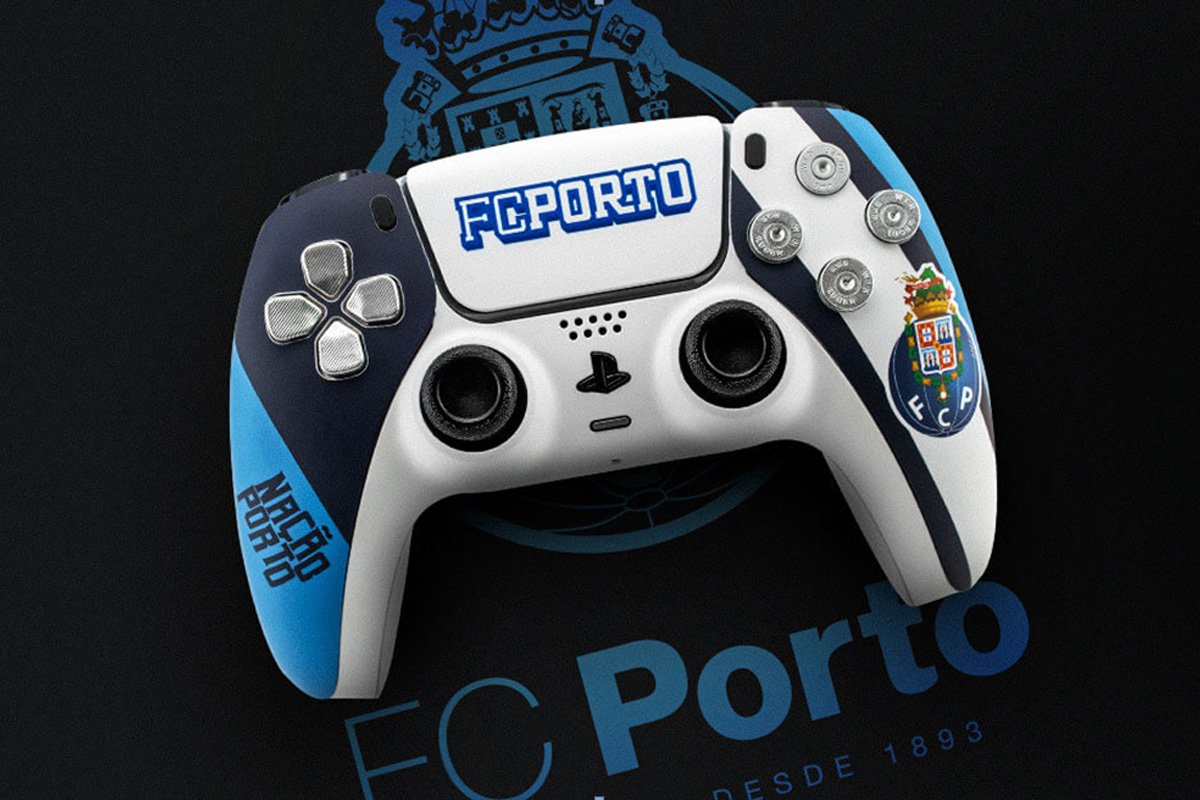 Reading Time:
3
minutes
If you are both a fan of football and console games, you are probably rubbing your eyes in surprise when you read this title! PS5, Xbox or PS4-Controller with FC-Porto-Logo? Is that possible? Quite a legitimate question, because not everyone knows that they are not condemned to boring, standard controller models. Shops are full of ordinary, traditional controllers manufactured by the biggest companies, which lack a bit of soul, but also the ability to adapt to the player's physical conditions. Fortunately, the AimControllers team comes to the rescue here too, offering not only aesthetically appealing designs, but also controllers with customizable buttons for their functions and settings. Intrigued? Then let us tell you a little more about our selection of Xbox, PS5 and PS4 controllers for FC Porto fans.
What is AimControllers' partnership with FC Porto all about?
We are more than proud to announce that after several months of design work and technological research, as well as marketing analysis, we have developed the latest models of our controllers, compatible with PS4, PS5 and Xbox One consoles and designed with FC Porto fans in mind. We must admit that these products are innovative and state-of-the-art controllers in our range. Their additional advantage is their ergonomics and efficiency, as the Nacao Porto and Dragons lines have been designed in collaboration with the best specialists and tested by professional gamers to meet the highest standards of quality and gaming comfort. These last few months were busy, but also resulted in two lines of controllers inspired by the emblems of the FC Porto team – the Nacao Porto and the Dragons line – which will not only capture the hearts of football lovers, but especially passionate gamers.  The Nacao Porto line of controllers is inspired by the FC Porto football team and its colours, while Dragons, refers to the mascot of FC Porto e-sports team. Both series are available in two versions – Basic and Premium. Do you dream of an Xbox, PS5, PS4-Controller with FC-Porto-Logo? Now let's take a look at their characteristics.
Nacao Porto and the Dragons line – a bit about the characteristics of AimControllers controllers for PS4, PS5 and Xbox
The Nacao Porto and Dragons lines from AimController are the perfect Xbox, PS5 and PS4 controllers for FC Porto fans. One of them refers to the legendary football team, while the design of the other is inspired by the e-sports team FC Porto. True fans of this team will certainly guess which line refers to which, but let us tell you about both of them in detail, because beyond the aesthetic value we have much more to share.
Nacao Porto line by AimControllers
The Nacao Porto product line, just like the Dragon variant, is sold in two versions Basic and Premium. The Basic controllers are the highest quality gaming gadgets, made in the style and colours inspired by the colours of one of the most popular football teams in the world – FC Porto. The Nacao Porto Basic series will meet your expectations if you love games and gaming accessories of the highest quality and you would like to support your favourite team at the same time! The Nacao Porto Premium series controllers are high-end accessories, developed according to the best industry standards and characterised by a unique design. But looks are not everything, as the Nacao Porto Premium series is also equipped with Smart Triggers and Paddles, that you can customize according to your preferences and get an edge over other players!
Dragons line by AimControllers
The Dragons series combines attractive design solutions, featuring motifs referring to the team mascot – a dragon, with the most innovative and renowned technologies used in the production of console controllers. The Dragons line comes in two versions – Premium and Basic. Controllers from the Basic line are a reliable product, that will immediately improve your results in every game! Whereas Premium is dedicated to true gaming enthusiasts, for whom, in addition to the standard options, the ability to optimise their performance, change the layout and functionality of the keys and improve the comfort of the game is important. Dragons Premium Controllers for PS4 can be further equipped with innovative Smart Triggers and special Paddles with default configuration! In a word, both series of Xbox, PS5 and PS4 controllers for FC Porto fans are a combination of the best technology and comfort, and the only differences are the additional customisation options, which all experienced gamers will appreciate.
So, if you are looking for top quality console gaming hardware and dream of an Xbox, PS5 or PS4-Controller with FC-Porto-Logo then be sure to visit the AimControllers website and choose between the Dragons and Nacao Porto series.
Book of Oil – A new game released by Endorphina!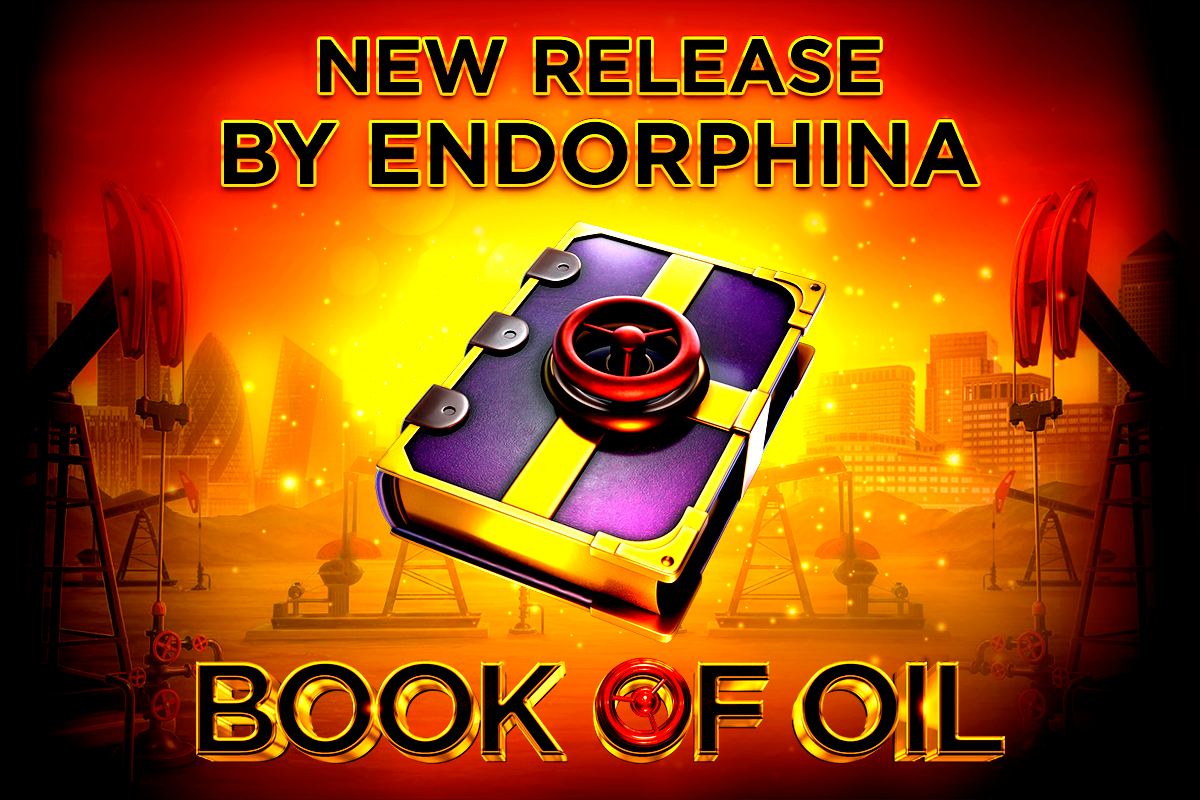 Reading Time:
< 1
minute
A brand new game titled Book of Oil was just released by Endorphina, a prominent and trendy online slots provider. You can look forward to diving into a world where oil rivers shimmer like gold under the sun, while derricks fuel this new game with strong luck!
Released in this golden time of year, Book of Oil is designed to put you into a world filled with endless wealth from classy Oil Tycoons. Within this slot, you'll find 10 lines, 5 reels and 3 rows, bridging timeless mechanics with black-and-gold perfection. In addition, a Bonus Pop feature is available. Surrounded by all the golden beacons, this mighty treasure shines so bright, that all the stars become dim. The Book symbol acts as Scatter and Wild, revealing the craziest wins of all time. You will also get hypnotized by the Oil Tycoon symbol and the stunningly bright symbols of Oil Derricks and Tanks which promptly dance on the reels. All together, they create an incredible upper-class feel within the new Book of Oil game that you can experience for yourself!
Also, when three Scatters land on the reels, they trigger 10 Free games with an expanding symbol. At the beginning of the feature, a special symbol is randomly selected. During the Free games, the Wild cannot substitute for the special symbol. Special symbols expand after the payout of regular symbols. The expanding symbol pays for combinations of a kind in adjacent and non-adjacent positions, and only on enabled paylines. Free games can be won again during the feature.
Do you dare to grab this unique chance within Endorphina's Book of Oil game? Get ready to turn that oil crane on and get filthy rich unlike ever before!