Demons of Asteborg Wins the Seventh Weekly Vote at the Game Development World Championship!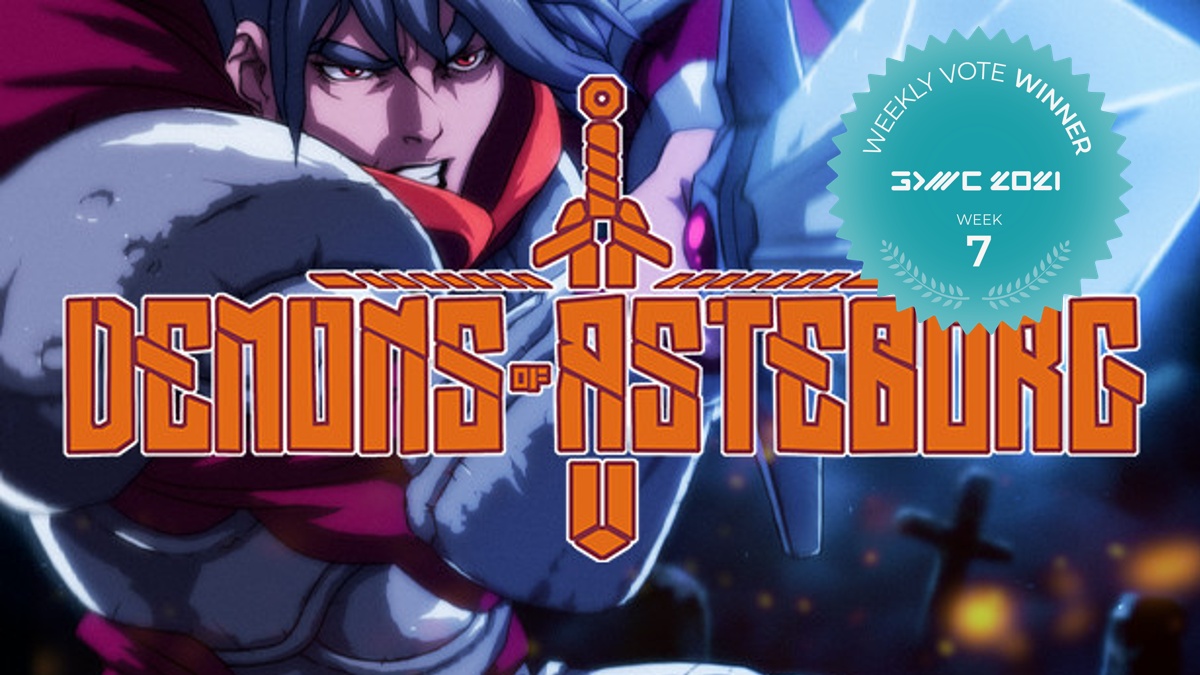 Reading Time:
2
minutes
Demons of Asteborg by Neofid Studios from France has won the seventh Fan Favorite Weekly Vote at the Game Development World Championship. The game is a new original title for the SEGA Mega Drive / Genesis which will also be released on Nintendo Switch and Steam. Play as Gareth and fight the evil forces of Zadimus!
With this voting victory, Neofid Studios moves on to the next round in Fan Favorite category. The team will meet other Weekly Vote winners in a final vote for the crown at the end of the GDWC 2021 season.
2nd place was taken by Himmapan Marshmello Saga by FairPlay Studios from Thailand: "Feed, train and take care of your virtual pet ("Nonster") to help it grow into the multiple evolution paths available in the game. Play multiple mini games to train your Nonsters and take your Nonster on the Himmapan Adventures. Minigames also earn you coin rewards, which can be redeemed to customize your Nonster and its home, or simply to feed it tasty meals!"
3rd Place went to KAPIA by KAPIA from Serbia and Montenegro: "Dive into unique universe of KAPIA to help Stefan and his granddaughter on their adventure to solve the mystery of dome survivors. Play for both characters, speak to the peculiar dome inhabitants, join the investigation, discover clues and testimonies to uncover the origin of tragedy, that divided the world."
The GDWC team sends congratulations to the winning team and big thanks to all Nominees and voters. The weekly votes take place each week, from Monday to Monday and there are always nine new exciting games to check out and vote for. This week's vote is already live on the event website at thegdwc.com.
This week's nominees are in alphabetical order:
– ChessLocke by ChessLocke (USA)
– Drabidiboo by Viverna (Italy)
– Dualism by Ensomari (Puerto Rico)
– Fatal Space: Free Action And Space Shooter Game by Prince Naneriya (India)
– LAST SOUL by Wulum Ltd (Canada)
– Smashroom by Jonathan Calsolaro (Italy)
– Time Storm by XnoraGames (Brazil)
– Workers & Resources: Soviet Republic by 3DIVISION (Slovak Republic)
Pixion Games Announcing Fableborne Pre-Alpha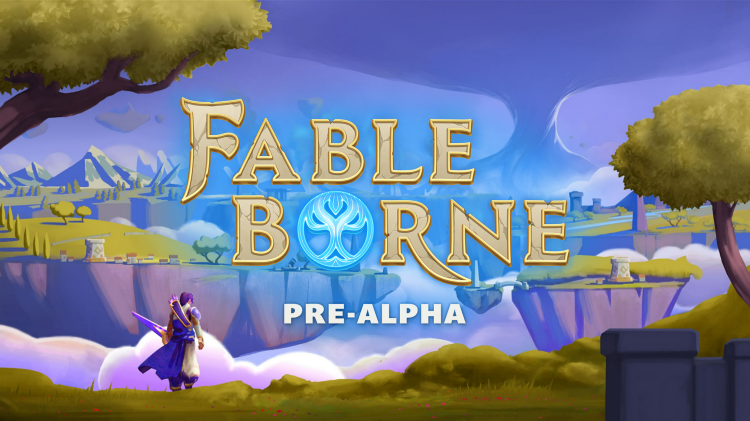 Reading Time:
2
minutes
Pixion Games is announcing the date for their first
'Fableborne Pre-Alpha Playtest', giving a small number of players from the community as well
as content creators an exclusive chance to experience the game and some of its core features
ahead of the public.
Fableborne is an action RPG blended with strategic base building, created by seasoned
industry veterans. Players can build their base, raid their opponents and upgrade buildings and
Echoes in a world rich of lore with a stunning art style and a fun gameplay loop.
This Pre-Alpha consists of two rounds of playtesting during the month of October. The first
Playtest is a Community & Content Creator Sneak-Peak happening from Saturday, October
8th, 2022 to Sunday, October 9th, 2022. During this first Playtest Pixion Games is inviting a
small number of content creators and handpicked community members who will get an
exclusive first look at the game to dip their toes in the world of Fableborne.
The second playtest will happen the following weekend, from Saturday, October 15th to
Sunday, October 16th with a higher number of allowed participants. Unlike most Playtests,
Pixion Games aims to not only collect valuable feedback from their community to improve
Fableborne, but to make the Playtest rewarding and fun. During these two days, Pixion Games
is inviting their community and members of various DAOs and Guilds to compete in a
tournament event, the Shatterlands Invitational. Players will compete against each other to be
the top contenders. Bragging rights and a prize pool of $2500 awaits the lucky winners.
Additionally, participants can unlock exclusive rewards, like a Pre-Alpha Champion Badge and
Discord community currency that can be used to participate in NFT Raffles..
Many Web3 gaming focused DAOs and Guilds will be participating in this event, such as Ready
Player DAO, IndiGG, MetanomGG, and many others to yet be announced.
Signing up to this Pre-Alpha Playtest is made easy. Users simply need to, subscribe to the
Fableborne newsletter, complete the Pre-Alpha Survey sent to their email inbox and join the
community on Discord. With a bit of luck there is a good chance to be selected to participate
and compete in the Shatterlands Invitational.
More information about the Pre-Alpha Playtest can be found in the official announcement.
Best iGaming Affiliate for the second half of 2022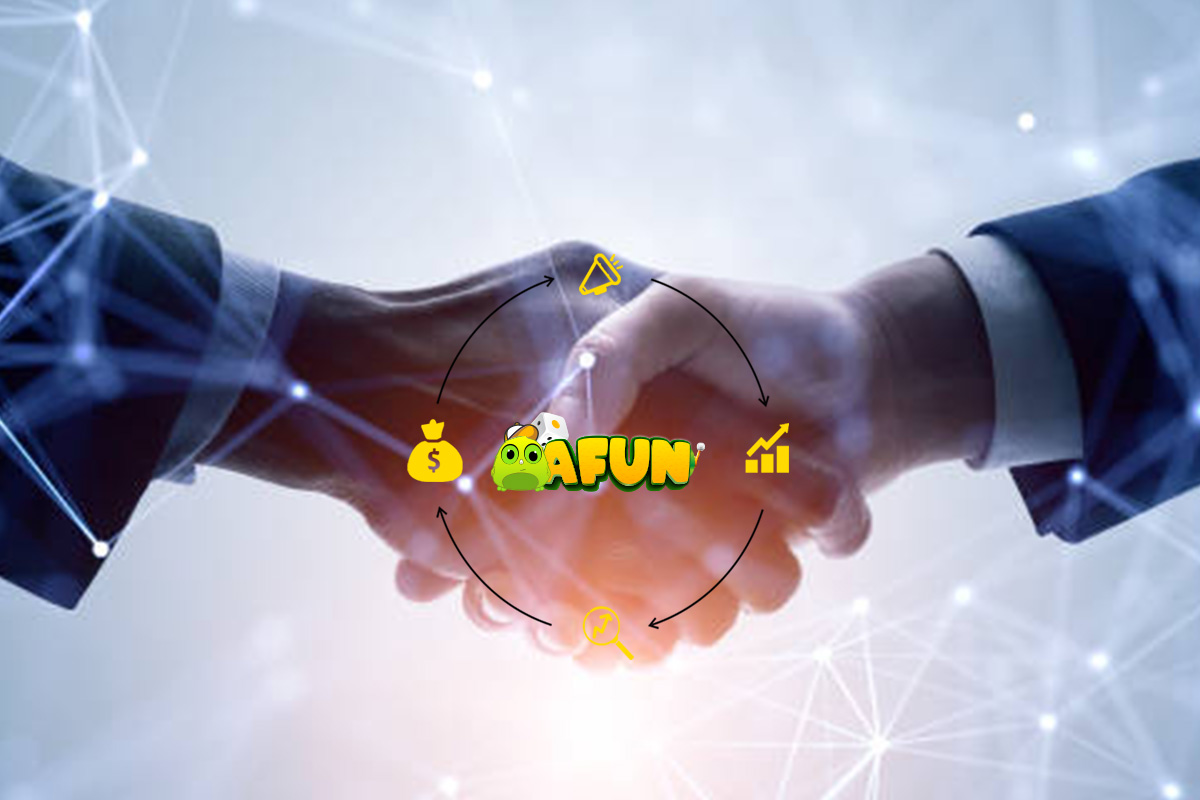 Reading Time:
2
minutes
The online gambling market is more prominent than ever and it is likely that this steep increase is only going to continue in the future. Worldwide, hundreds of companies appear daily, aiming to offer the best services to players and other businesses alike. After all, iGaming does not only refer to the online casino itself, but the huge ecosystem behind it as well, with software providers, operators, regulators, marketing partners and affiliates among others.
AFUN Entertainment Group is no exception. The company, listed among the best Sportsbook and iGaming platforms across Europe, America and Asia, offers over 1,500 games on its platform and betting for 30,000 sports events. Beyond its extensive online gambling service offerings, AFUN is currently working to develop its affiliate program benefits in the Brazilian market which look very promising.
The Affiliate Program
iGaming affiliates use their online platforms to generate traffic for operators, in other words, they direct players to the operator's website and gain a commission based on the amount of traffic. But why become an AFUN affiliate? Below are 5 reasons:
Simplified signup with high conversion rate
AFUN strives to provide the best online experience on a trustworthy platform. Therefore, it is exceptionally simple to apply to become an AFUN affiliate. AFUN also ensures high conversion rates by providing a comprehensive platform experience and high-end gaming enjoyment for each and every user. This personalized approach is sure to grab players' attention.
Competitive commissions
With so many operators on the market, it might be difficult to find the proper affiliate programs. AFUN does not only promise a high conversion rate as a result of great gaming experience, but also commission rates that are competitive in the market.
Players can deposit and withdraw in crypto
Crypto casinos are on the rise as is the demand for such operators. AFUN closely follows and listens to customer demand and offers crypto payment options on its platforms. This ensures that players' needs are met and thus, the gaming experience is enhanced.
Blockchain games
Blockchain games open up a whole new level of gaming, as they often use NFTs to create different parts of the game, bringing value to the game assets. Not only that, but blockchain games also provide a safer and more secure environment. AFUN hosts a number of blockchain games on its platform.
Marketing Sources
Finally, it is clear that a successful affiliate partner must communicate with its audience in an effective way. While written text is highly effective in conveying information, readers love visual stimulation, which makes any marketing material more inviting and memorable. AFUN provides their affiliate partners with such resources – banners, videos, etc. – to facilitate the work of its partners.
In conclusion
All in all, AFUN is a great platform that is present globally. With promising results and a focus on customers and business partners, the company offers great opportunities on the market. Check out their platform for further information, or contact them to find out more on their LinkedIn page.
Top 5 latest charming iGaming brands out of the European Market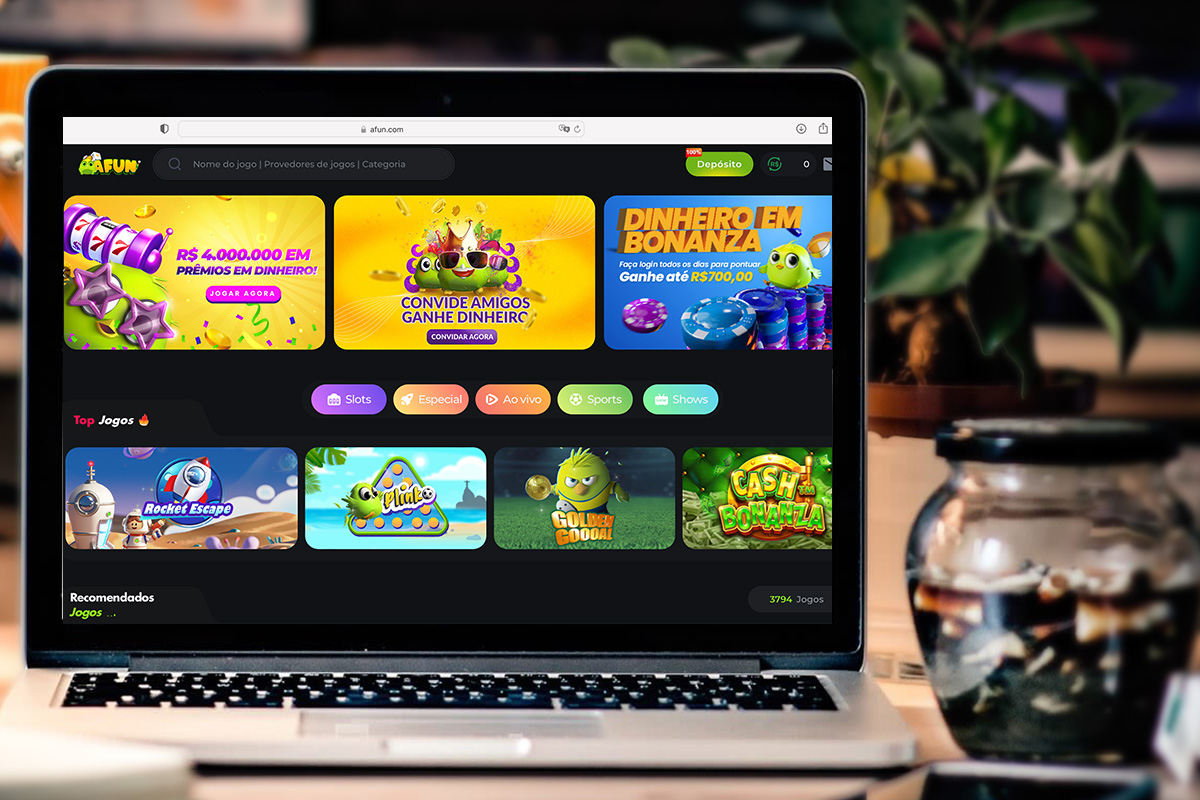 Reading Time:
3
minutes
It is no secret that the iGaming market is on the rise, with new iGaming operators and software providers constantly appearing. It might be, therefore, difficult to find those with unique offerings. We have put together a list of some of the rising stars of the industry present on the European market.
AFUN
AFUN Entertainment Group specializes in game development, payment system development and product data analysis. It is among the best legally licensed Sportsbook and iGaming platforms, with more than 1,500 game products and 30,000 sports events.
Present across Europe, America and Asia, the AFUN Group is licensed by Curaçao and has obtained an offshore gaming license from the Gambling Commision of the Government of Malta. With over 20 years of experience, the company has recently entered Latin America with one goal in mind: to guarantee the best online experience and provide each user with a personalized gaming experience on a trustworthy platform. It has already shown promising growth on the Brazilian market.
Check out their website with a wide range of games and keep up with the latest updates through their LinkedIn page.
Wazdan
Wazdan leads the way on innovation in casino content development. With a portfolio of over 150 cross-platform casino games, the company promises amplified performance and revenue growth.
The company adopts a partner-centric approach, offering tailored services and products that best align with their clients' growth strategy. Wazdan also aims to stay innovative by constantly expanding its cutting-edge player-engagement suite, while respecting all the requirements of the regulatory regimes, promoting responsible gaming.
The company has been in the market for 10+ years pushing iGaming technology forward, which undoubtedly earns a place for them on our list.
Softswiss
Softswiss offers software for online casinos and bookmaking websites. What makes this company stand out is that their products can be delivered as standalone solutions or combined into a single iGaming Platform.
Softswiss was awarded the Best Online Casino Provider in the Nordics 2022 (B2B) award at the Baltic and Scandinavian Gaming Awards. Beyond its casino platform – an exceptional, scalable, iGaming platform with high-speed of operation and intuitive management – the company's portfolio includes:
Game Aggregator – Bringing together 170+ casino game studios with over 11,000 mobile-friendly games via a single API integration
Softswiss Sportsbook – A unique high-performance platform for sports betting operations
Affilka – Affiliate Management Platform
Jackpot Aggregator – Enabling customized jackpot campaigns
Softswiss Lottery Terminal – An all-in-one lottery system for any land-based operation
With such a wide range of offerings and further services, including anti-fraud support, player retention and content management, the company deserves this spot on the list.
Stakelogic
Best known for its online slots and live casino games, Stakelogic offers a wide selection of casino games and works with over 500 operators in 20+ countries. The company's slogan 'Think Bigger' highlights its commitment to innovation, as the company constantly works to revolutionize the online gaming industry.
Stakelogic creates graphic slots and live casino games that represent the most advanced online games available on the market. Every product is tweaked and tuned to the level of ultimate user experience.
Over the years, the company has collected 7 awards for its outstanding performance. With 10+ live studios, 3 game shows and 250+ unique slots, Stakelogic is changing the way players play.
Apparat Gaming
Apparat Gaming is a relatively new player on the iGaming market, but is already showing promising results. Founded in 2020 by a team of industry veterans, the company is on a mission to develop "slot games with a German accent".
Apparat Gaming develops slots of the highest artistic quality, with German technical standards. The company secured a licence from the Malta Gaming Authority in 2021 and has since become the trusted supplier of online content for operators in Germany and other European markets.
As the last contender on our list, Apparat Gaming delivers on the German stereotype: high-quality products, reliability and commitment. And absolutely no sense of humor. This is iGaming with a German Accent.