Gameplay Fully Unveiled in Latest Sniper Ghost Warrior Contracts 2 Trailer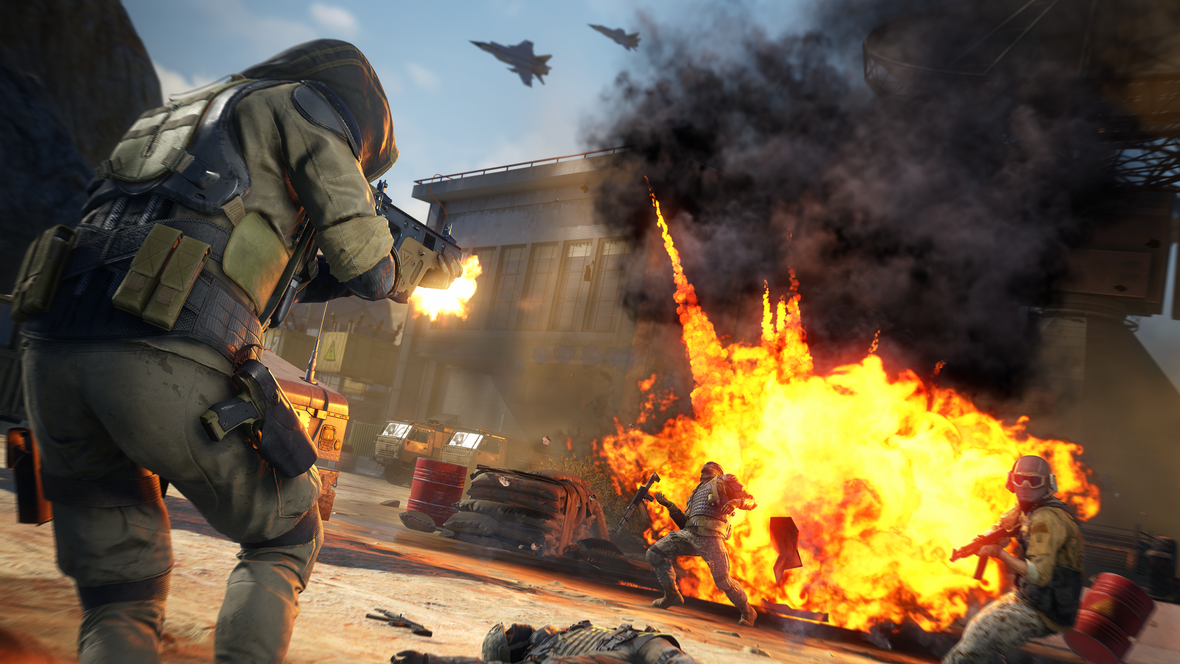 Reading Time:
3
minutes
The latest entry in the best-selling first-person sniping franchise is less than one month away, and CI Games is excited to showcase the full gameplay experience on offer with its latest Gameplay Overview trailer. This new trailer provides a deepdive into the variety of gameplay available in Sniper Ghost Warrior Contracts 2, including sandbox-style maps, customisable weapons and equipment, and, of course, its shiny new feature — 1000m+ extreme-range sniping. But as well as new lengths, the title also promises to take the franchise to new heights as the most visually impressive entry yet, when it launches on June 4th, 2021 for Xbox Series X/S, Xbox One, PS4 and PC. All PS4 editions of the game will arrive with a free digital upgrade to the PS5 version, which will arrive later in the year.
The Gameplay Overview Trailer's powerful narration is voiced by none other than Abubakar Salim, an established actor who's fast becoming a mainstay in entertainment. Salim provided the voice of Rokhan in World of Warcraft: Battle for Azeroth (2018), the protagonist, Bayek, in Assassin's Creed Origins (2017), and also contributed to the latest entry, Assassin's Creed Valhalla (2020). Most recently, he starred in Ridley Scott's acclaimed sci-fi series, Raised by Wolves (2020).
Digital pre-orders for Sniper Ghost Warrior Contracts 2 are now live on the PlayStation and Xbox storefronts, whilst PC owners are able to pre-order the title on Steam. Links for both digital and physical editions of the game can be found on the official SGWC 2 pre-order page. All those who pre-order will receive the following free exclusives:
● Marcus Tactical: A light sniper rifle with great stability
● FFF-45 ACP Luring Pistol: A sidearm with special luring ammo
● Rock AS100: A punishing magazine-fed shotgun, that fires buckshot or slugs
● Blue Servers Skin
● Warning Stripes Skin
Sniper Ghost Warrior Contracts 2 is set in Kuamar, a lawless region of the Middle East, located along the Lebanese and Syrian borders. Players take on the role of Raven, Contract Sniper Assassin, as they attempt to take down the brutal dictatorship installed by President Bibi Rashida and her husband, Omar Al-Bakr. Contracts 2 takes the sandbox design of the first game to the next level with extreme-range sniping, adding to the variety of objectives players will tackle and revisit using realistic weapons, gadgets, and skills they'll enhance with unlockable upgrades.
Sniper Ghost Warrior Contracts 2 aims to set a new bar for the best-selling first-person sniping franchise of all time, when it launches on June 4th, 2021 for Xbox Series X/S, Xbox One, PS4 and PC at $39.99 / €39,99 / £34,99 / AUD69.95. The PS5 version will arrive later in the year, but PS5 players needn't wait, as all PS4 editions of the game arrive with a free digital upgrade to the next-generation version, upon its release later this year.
Sniper Ghost Warrior Contracts 2 Features:
● 1000m+ extreme-range sniping
● A dramatic single-player campaign set in modern-day Middle East, with 5 distinct sandbox maps featuring a variety of fully accessible, interactive areas players can approach their own way
● Next-level realism with realistic gadgets and weapons customizable to fit different styles of play
● Replayable missions that can be completed in a number of ways, with unlockable rewards for achieving all objectives
● More intelligent adversaries with improved tactics
● Next-generation features including enhanced visuals, 4k resolution, and improved loading times, setting a new benchmark as the best looking Sniper Ghost Warrior game thus far
● Special pre-order bonuses:
○ Marcus Tactical: A light sniper rifle with great stability
○ FFF-45 ACP Luring Pistol: A side arm with special luring ammo
○ Rock AS100: A punishing magazine-fed shotgun, that fires buckshot or slugs
○ Two Weapon Skins.

AppGallery Game Fest Returns to Invite Gamers to Explore Your World of Play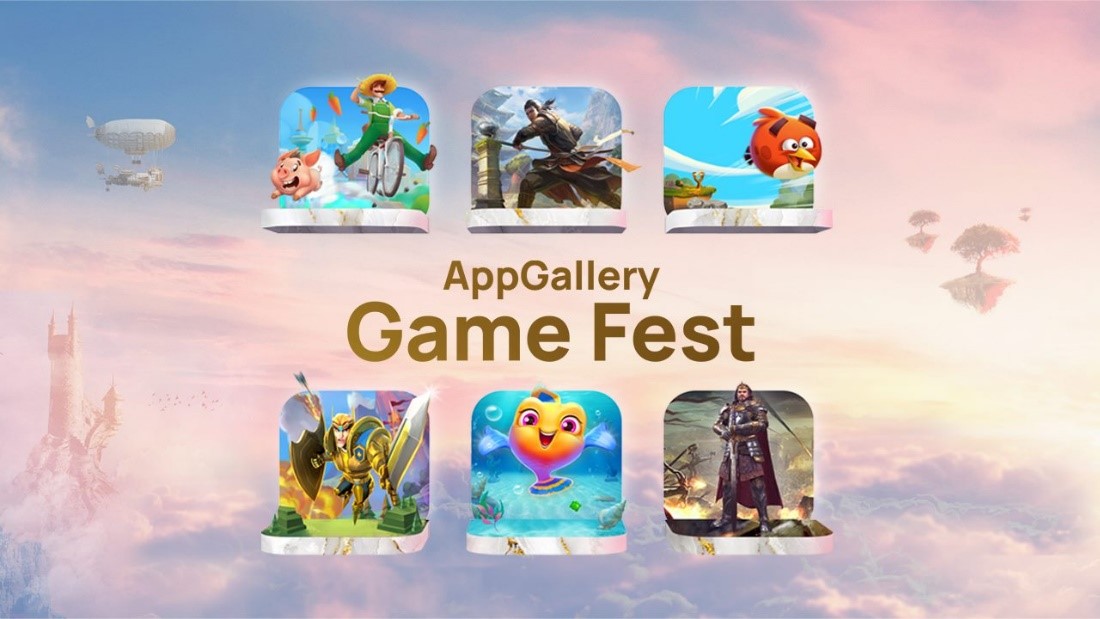 Reading Time:
2
minutes
Following the success of Huawei's inaugural Game Fest last year, the campaign returns with its second instalment this year, bringing exclusive gifts and excitement to gamers to unlock a whole new world of play on AppGallery.
From now till 31 December 2021, users across the globe can look forward to a slew of exclusive perks that rewards more value and features when downloading new games through AppGallery. With the holiday season coming up, users can expect lots of presents from AppGallery and its developer partners.
"At AppGallery, we're working hard to ensure that our diverse, global audience has access to all the apps and games they desire, while giving them the best user experience possible" said Alexandre Salem, Global Director, Global Partnerships & Eco-Development Business Department at Huawei. "We work closely with our developers, offering them solutions to help them fulfil their user's needs. Game Fest is another example of how we're collaborating with our partners, offering attractive promotions and free gifts to our users so that they can explore new ways to play on AppGallery."
The app marketplace is currently giving out special offers for AAA games from well-known publishers, such as Shadow Fight 3, Lords Mobile, as well as Top Eleven. These offers include Luxury Gift Pack for selected games, which includes in-game items worth up to US$10 per gift package.
Featuring top hits such as Rovio's Angry Birds 2, Playrix's Township and Fishdom, and more, partnering with well-known developers to bring these games to life for Game Fest, AppGallery invites gamers to elevate their gaming experience through endless content offerings and excitement with this campaign this holiday season.
AppGallery empowers consumers with new ways to play with each log in
By collaborating with the industry's forward-thinking gaming developers, AppGallery strives to ensure its users are given new ways to play every time, with some of its popular mobile games just a download away. AppGallery caters to gamers with different interests and playstyles with a wide variety of game genres, ranging from role-playing, action, MOBA, and MMORPG, to puzzle, turn-based, idle games and more. 
Last year's inaugural Game Fest saw success amongst users and developers, which saw a 90% increase in average daily downloads among users, and generated more than 600 million digital impressions for the titles AppGallery partnered with.
AppGallery continues to grow from strength to strength, constantly attracting fresh titles to appeal to gamers.
Users continue to enjoy AppGallery as their marketplace of choice
Since its launch, AppGallery has risen through the ranks, solidifying itself as a prime choice for consumers.
As one of the top three global app marketplaces, AppGallery currently has 560 million monthly active users and 5.1 million registered developers. The platform has recorded over 332.2 billion app downloads between January to September 2021, and is available in over 170 countries and regions.
Luno Join Forces with Monstax Guild to Launch Blockchain Gaming Tournament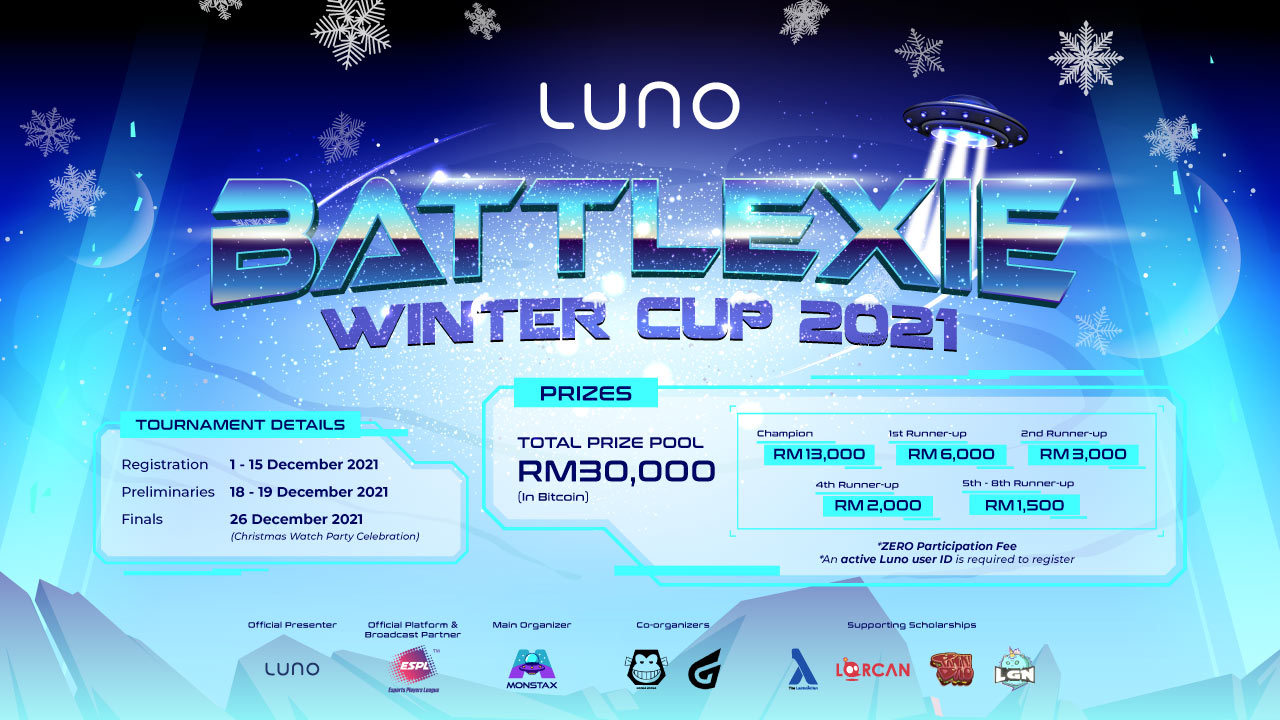 Reading Time:
3
minutes
Luno, the leading regulated digital asset exchange in Malaysia, announced its partnership with Monstax Guild as the main sponsor for the Luno Battlexie: Winter Cup 2021, a blockchain gaming tournament featuring the popular non-fungible token (NFT) game, Axie Infinity.
Luno Battlexie: Winter Cup 2021 is part of Luno's commitment in supporting Malaysia's growing blockchain gaming community. The rise of NFT games has revolutionized the gaming industry by highlighting the potential of play-to-earn (P2E) games in building a new digital economy and creating a new competitive esports ecosystem. Most notably, Axie Infinity has garnered two million daily active players globally where they collect, battle, and breed NFT creatures to earn Ethereum-based digital assets, which players can choose to convert to regular currency.
Aaron Tang, Country Manager of Luno Malaysia shared, "Investing and trading are no longer the only ways to profit from digital assets as consumer trends continue to evolve. In particular, NFT games have become increasingly popular among consumers interested in earning cryptocurrency through gaming. As such, it is no surprise that NFT games like Axie Infinity saw major growth over the past year and bridged the gap between the gaming and cryptocurrency worlds."
"Thus, we are proud to partner with Monstax Guild to support the local gaming community and help grow the blockchain gaming scene in Malaysia. Luno provides a safe and convenient platform for users to buy, store and learn about cryptocurrencies. Through our platform, we hope it will give curious Malaysian gamers the necessary tools to start their cryptocurrency journey", added Aaron.
With the rise of blockchain gaming, Monstax Guild has established a fair community platform that empowers players with the opportunity to experience P2E games. In addition, the platform aims to build a competitive, ever-learning, growth-driven, equal and lucrative ecosystem for the blockchain gaming community.
Shas Fung, Co-founder of Monstax Guild said, "We are delighted to partner with Luno for a tournament that provides a competitive stage for a new generation of gamers in Malaysia. Our goal is to support P2E gamers by creating a conducive environment for players to thrive through scholarships and training within a strong community. As the local blockchain gaming community grows in Malaysia, we will continue to organize future tournaments and strengthen the local NFT e-sports scene."
Build your dream team
From 1 to 15 December, players can register their participation on the tournament's Discord channel and stand a chance to win a share of the prize pool worth up to RM30,000 in Bitcoin. Preliminary rounds will commence from 18 to 19 December, where top 8 players will be selected for the semi-finals, and top 5 players will be shortlisted for the grand finals that will be held on 26 December.
The Luno Battlexie: Winter Cup 2021 tournament is free to enter and open to all verified and active Luno users in Malaysia aged 18 years and above. The grand finals will also be streamed live on Esports Players League (ESPL) tournament platform, the official broadcast partner for the tournament.
Jeffrey Patrick, Head of Tournaments at ESPL commented, "As a leading esports tournament platform that provides immersive mobile experiences to amateur gaming communities globally, this collaboration with Luno and Monstax Guild allows ESPL to bring an exciting new generation of P2E games to our regional gamers, starting with Malaysia. Through our ESPL.GG platform and proprietary technology, we aim to bridge the gap between esports and cryptocurrency arenas. By working with the best NFT games globally, this partnership marks our entry into the GameFi metaverse, alongside up-and-coming local studios and the largest game publishers globally. We look forward to and welcome future collaboration with brands, publishers and partners who aspire to be part of this mega-growth."
Kity Builder, a cute city building game, won the Fan Favorite vote 37 at GDWC 2021!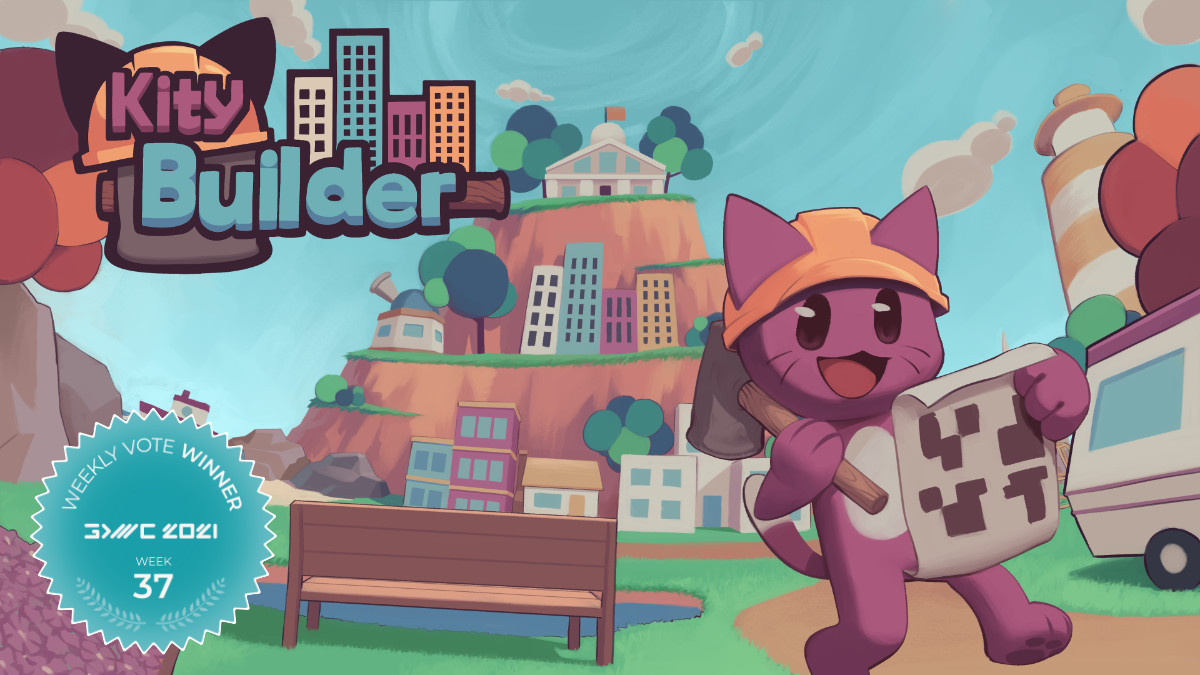 Reading Time:
< 1
minute
Team Kity, a team from Spain won the 37th Fan Favorite weekly vote at the Game Development World Championship 2021 (GDWC) with Kity Builder. The game will be released on Steam in 2022.
"Kity Builder is a relaxing and cute city building and exploration game about searching for lost blueprints around a desert archipelago to decorate its islands. You'll get creative designing dreamlike cities for other kitties to live in, while you calmly explore the peaceful ocean."
2nd Place: What About hedgehogs? by What About hedgehogs (Belgium): "This is a game where you will experience the world as a hedgehog. Forage around for food, explore your habitat, smell some plants. But be careful there is always danger around."
3rd Place: Printersim by thispolo (United Kingdom): "Printersim is a point and click resource management sim. In this puzzle game, you only have two weeks to print a report off for work. You have no ink. No money. And no patience. Now get to it, that report isn't going to print itself."