Exclusive Q&A with Alexandre Salem, Global Director of Gaming Partnerships at Huawei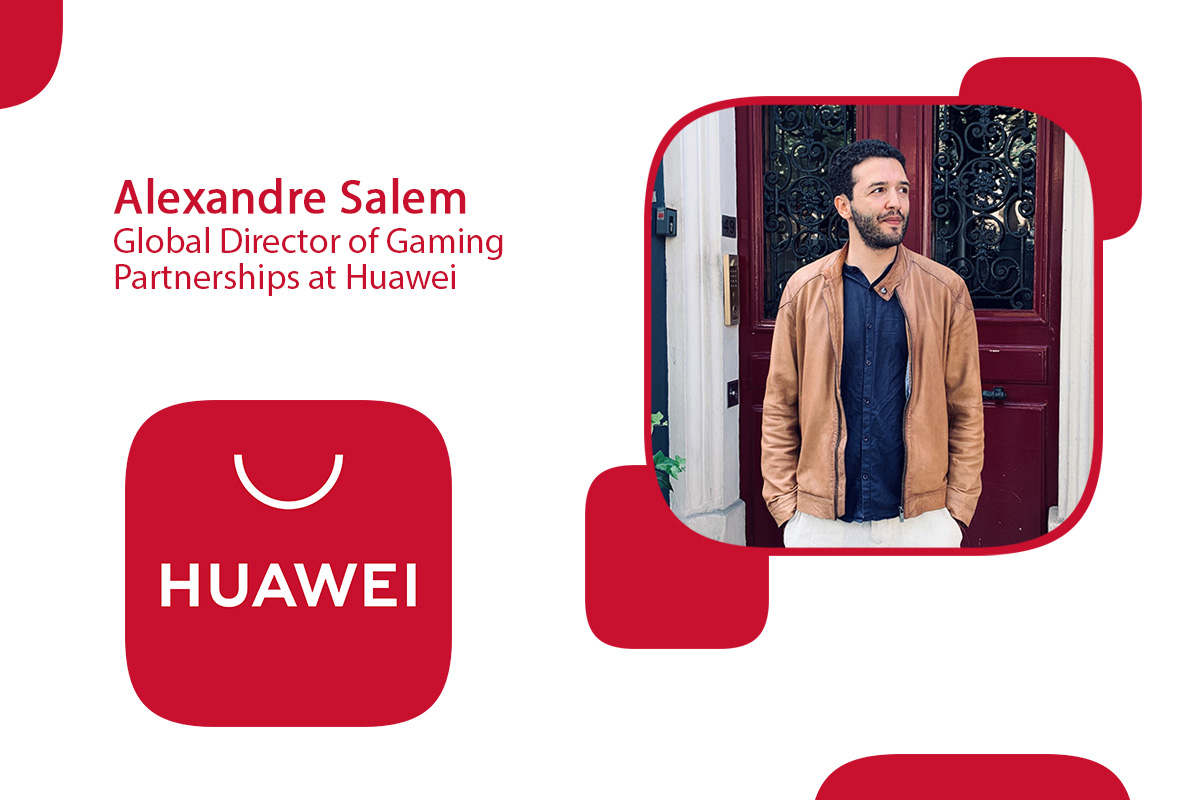 Reading Time:
7
minutes
We have had an enlightening interview with Alexandre Salem, Global Director of Gaming Partnerships at Huawei.
Here he talks about the Huawei Gaming Ecosystem, how it's gearing up to challenge the near duopoly Google Playstore and Apple Appstore, and why game developers shouldn't miss it.
Here is the full text of the interview.
Q. Let us begin with a brief introduction to the Huawei Gaming Ecosystem. How does it help to facilitate the ultimate mobile gaming experience for users?
A. AppGallery is the official app distribution platform at Huawei, and the third-largest app marketplace in the world. We've designed it as a gateway to some of the latest and most exciting mobile game experiences for consumers.
When we look at the increase in people gaming around the world, it's clear just how significant a role app marketplaces will have to play. We're looking at 3.2 billion global gamers by 2023, and from that we're predicting over two thirds will be on a mobile device.
To drive the global growth that we're seeing, we provide our developers with the innovative technology they need to create the ultimate gaming experiences for their customers. Developers can integrate with elements of Huawei's HMS Core for example to harness the unique software and hardware capabilities – all in the name of imagining new gameplay for mobile gamers.
There's also the choice of integrating with app development tools for different Huawei devices, enabling gamers to switch between a MatePad and a P40, for example, with little effort and an overall seamless and enjoyable experience.
We're already proud of our reputation for building quality hardware to facilitate a superior gaming experience for users, bringning some really unique gameplay to the table. Take Perfect World Games' ReEvolve, for example. It's the first mobile game that you can play on folding screen technology.
We're also continuously looking to grow the number of mobile games available on AppGallery, with the aim of establishing Huawei as a true powerhouse of mobile gaming. Last year for example we launched a one-stop gaming platform for our more committed gamers called GameCenter, promoting an even richer gaming experience to those interested in exclusive discounts, unique gameplay and an exciting reward scheme. While AppGallery is Huawei's comprehensive marketplace for all app categories, users who particularly love games can download GameCenter for an end-to-end game service.
Q. Could you provide some key stats regarding the number of users, games and developers in the Huawei Gaming Ecosystem currently?
A. AppGallery's progress is something we're really excited about. Considering the platform is only three years old in overseas markets, we already have a huge selection of convenient, fun and innovative gaming options to choose from. AppGallery caters to the different interests of its committed mobile gamers, from role-playing, action, MOBA, and MMORPG, to puzzle, turn-based and idle games.
In line with the growth of mobile gaming that we're seeing more generally, AppGallery is also expanding – there are now 500% more games available on the platform compared to a year ago. Our users are often amongst the first to experience innovative new gameplay from around the world, with launches from the past year including AFK Arena, Asphalt 9: Legends, Clash of Kings and many more.
AppGallery continues to see strong growth in gaming availability, with over 12,000 games available and over 80 million games installed overall. Furthermore, there has been a 100% growth in games revenue in 2020 compared to 2019, and a 120% growth in paying players.
Thanks to the ongoing development of the HMS ecosystem, AppGallery now has 540 million monthly active users. There are 2.7 million registered developers worldwide, 134,000 apps integrated with HMS Core and, in 2020, we saw 384.4 billion app distributions (174 billion more than the previous year) – many of which are attributable to the mobile gaming sector.
Q. Huawei AppGallery boldly attempts to challenge the near duopoly of Google Play store and the App Store. What do developers and publishers gain exclusively by choosing AppGallery?
A. Something that sets AppGallery apart from competitors is the close relationship that we have with developers. We work closely with our partners to identify their own aspirations and desires – and not just in the gaming space.
Something that receives a lot of great feedback from developers and mobile users alike is our dedication to technical and marketing support. We implement a "Global + Local" Strategy, designed to help developers utilise our platform. It works both ways, because not only are we supporting smaller developers at the local level, but we're also providing our diverse global customer base with the most relevant apps and games for them.
We also provide one-stop, full-spectrum operational support for developers worldwide, covering the entire development cycle. From ideation, development, distribution, operation to data analytics for global developers, we're there to help. And the partnership doesn't end at launch – we have dedicated teams to provide ongoing business and commercial support.
Building an ecosystem from scratch is something that takes a lot of time – we've been working on this for three years and the progress is so exciting. We'll continue to prioritise our partners, providing them with an opportunity to tap into the competitive mobile market.
Another differentiating benefit we bring to our gaming partners is an in-depth expertise in the Chinese market, the largest in the world in players number and revenue. For the developers interested in penetrating this market, we can bring a suite of tailor-made services to maximize the chances of success.
Q. Tell us about the advantages and support that game developers can enjoy as part of the Huawei Ecosystem.
Mobile gaming is a huge market and one that is growing significantly. Something that we advocate for at Huawei is helping developers to get their foot on the ladder and grow within an increasingly competitive space.
With this in mind, we empower local developers with our on-the-ground support. We now have five global developer centres in Romania, Egypt, Mexico, Malaysia and Russia. We also have three ecosystem labs in Germany, Poland and Russia, as well as over 20 online Huawei Developer Day (HDD) events throughout the year. Developers can also utilise the seven DigiX Lab Innovation laboratories – they're based in Dublin, Moscow, Düsseldorf, Mexico, Dubai, Johannesburg and Singapore. Here, developers can access real machine debugging, development capability experiences and other tools and guidance.
Our collaboration with developers doesn't stop when a game is on-boarded in AppGallery. Our goal is to support gaming developers in attracting, converting and retaining as many players as possible. We don't hesitate to roll up our sleeves alongside our gaming partners to run co-marketing campaigns to boost games discoverability.
Q. What are the options for monetization and the advertisement support that publishers can enjoy as part of the Huawei Ecosystem?
A. Something that we're passionate about at Huawei is aligning our partners' business development goals with the tools they need to achieve them. There are a variety of different HMS Core Kits that developers can choose to integrate with to harness the unique software and hardware capabilities we have on offer.
This includes the Huawei Ads Kit which empowers developers to create high-quality and personalized ads within their apps. Alongside the easy-to-use Publisher Service, developers can work seamlessly with third-party advertising and tracking platforms to monitor ad success. We also have a range of platforms to encourage our partners to boost their revenue, from the traffic monetization platform − a one-stop platform for developers to earn more − to advertising identifiers and conversion attributions.
In a nutshell, we provide a flexible set of services for gaming developers to fit their business models, whether they monetize through IAP, ads, premium paid games or a mix of those revenue streams.
Q. Could you enlighten us on the user data protection measures that Huawei has taken to ensure that the personal information of users is not compromised? This is probably an area where even the biggest companies on the internet have an inconsistent record.
A. AppGallery has a full-cycle security and protection system, including developer real-name verification, a four-step review process, download and installation protection as well as a prevention mechanism for secure app operation. Protecting user privacy and security is something that we take very seriously.
In addition to ensuring that all default apps fully comply with privacy compliance requirements, EMUI provides permit management, notification management, audio/video reminders, location service management and other privacy settings for apps, giving users visibility and control over their permissions.
Huawei has also established local data storage in six regional centres and 15 data centres worldwide. Complying with the localized service distribution and deployment policy, personal information is encrypted and stored in the area to which the user belongs. For example, Huawei stores all European user data in Germany, where rules and regulations call for the highest standards of user privacy.
To further ensure the safety of our users, we have implemented an age rating system globally, which intelligently blocks non-age-appropriate content according to user settings to provide a safe and healthy application environment for underage users.
Q. Huawei is betting big on the Internet of Things (IoT). How do you think the IoT is going to make its mark in the gaming sector? 
A. In two years', time, we expect to see 2.6 billion gamers streaming and competing together on mobile devices. The IoT is another area where we have a reputation for taking the lead and driving an industrial-scale digital transformation. Through our all-scenario, modular solutions, we'll ensure that our mobile gamers have access to the smoothest possible gameplay experience.
In the next few years, we expect to see gamers having access to an increasing number of smart devices and wanting to play their favourite games in a frictionless manner across those devices. Let's imagine the following user journey: a gamer might receive a notification on their smart watch reminding them to a play the next shooter game level. They might pass a few levels during the commute to work on a smartphone, and continue playing at home on a tablet, before competing with friends on a smart TV over the weekend. This type of cross-device and cross-platform gameplay will require developers to evolve their game development practices.  It will mean that we need to bring hardware and software making this "omni-channel gaming" possible.
Q. Finally, what are Huawei's major initiatives in the near future to deliver the ultimate mobile gaming experience?
A. Our top priority remains our users – we'll continue to provide them with access to the best, most relevant mobile games in the world. There are a number of unique ways in which we're able to do this. For example, we listen to our global customers' needs through Wishlist – a tool that AppGallery users can use to recommend an app that they'd like to see available on the platform.
We also have staff dedicated to reading users' feedback in Wishlist and analysing apps with the most votes. This allows us to prioritise the most wanted apps and ensure that consumer appeal is addressed, so that AppGallery is adapting to the fast-changing mobile app landscape.
We are also keeping in mind gamers needs and preferences when we design and launch new hardware on the market. I am extremely excited about our line-up of smartphones, smart TVs, connected watches and other devices and I am intimately convinced that this hardware ecosystem will bring the gaming experience to a new level.
Looking at the growth that the gaming industry has seen this year alone, it's our mission to ensure that Huawei remains at the forefront of mobile gaming.

Dutch Game Awards on Oct 7!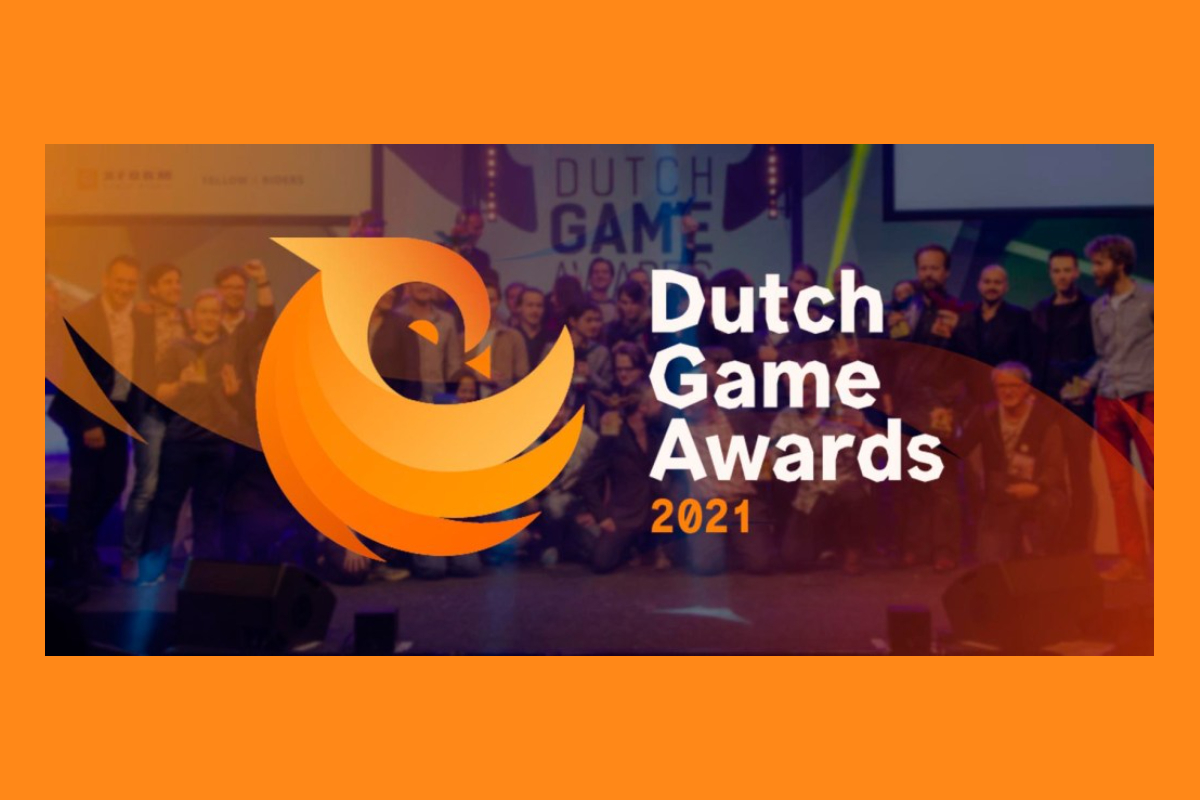 Reading Time:
< 1
minute
The Dutch Game Awards are back! Organized by the Dutch Games Association in collaboration with several volunteers, we present the first official awards for Dutch game developers since 2017.
The Dutch Game Awards will take place on October 7th at Nederlands Instituut voor Beeld en Geluid in Hilversum, and will feature an evening filled with networking opportunities, both on- and offline.
Pixel Federation goes back to Slovakian roots to ramp up its successful CSR strategy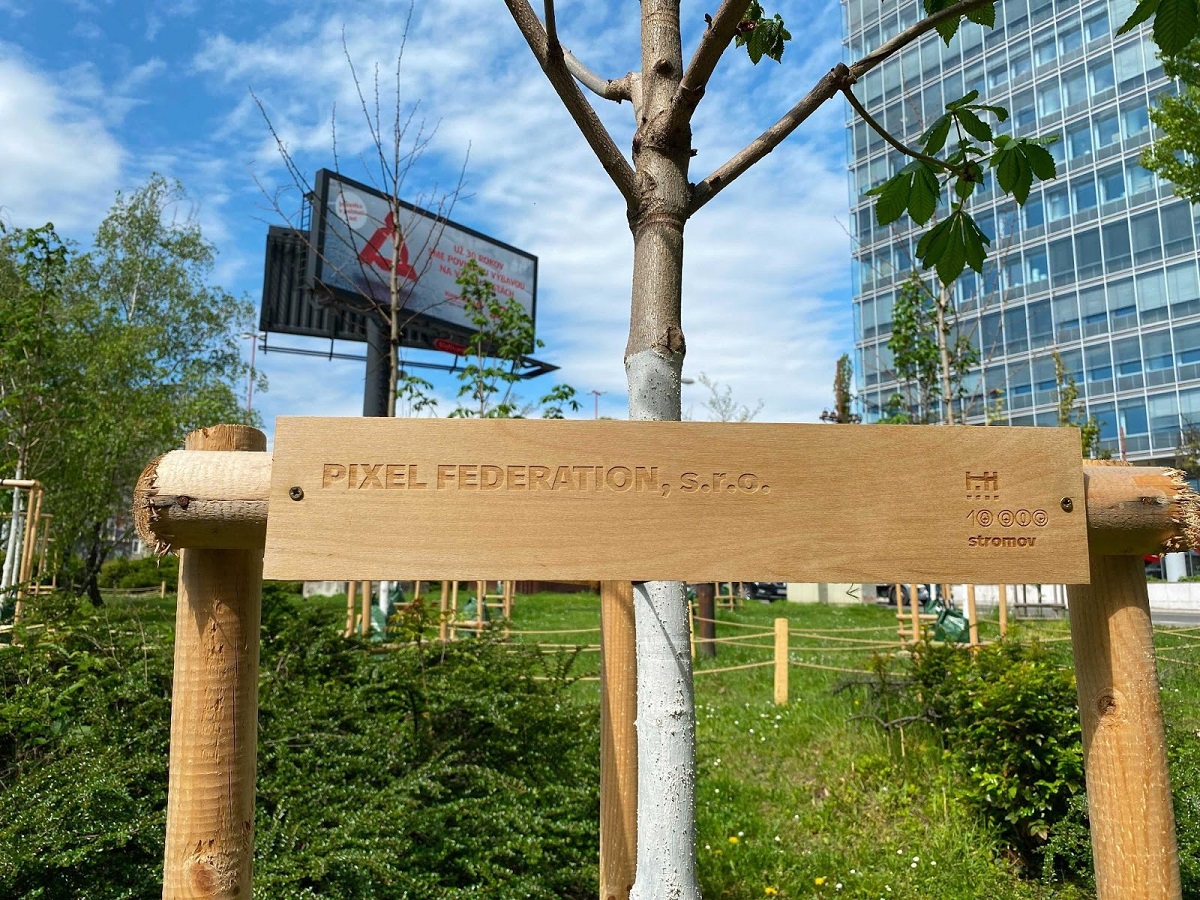 Reading Time:
3
minutes
The largest game developer in Slovakia, Pixel Federation, has spent the last 14 years growing successfully, now boasting a staggering €47.8m annual revenue in 2020 and 120 million loyal players across international markets, however it has also consistently dedicated itself to contributing to Slovakia's development. A strong focus on responsible business strategy has always been key to Pixel Federation's operations and supporting its hometown of Bratislava was core to the CSR. Pixel rose admirably to the challenge of the pandemic, with focus splitting from its long-standing education and innovative development, towards fundraising resources for frontline workers, and now Pixel is adapting its CSR strategy once again, to focus on the environment.
Actively contributing to the green fight swept the games industry last Summer, with initiatives such as Playing for the Planet and Green Game Jams pointing the spotlight onto the impact gamers and respective developers can have on global issues. A sector heavily scrutinised for its environmental footprint and carbon waste, it was an important step for game developers to take towards counteracting their global footprint and joining together to conserve the environment. For Pixel Federation staff and expansive player communities, doing their bit for the planet continues to be a poignant issue and so the company has pledged to dedicate a large portion of its upcoming CSR to a number of environmental projects.
"Education, the environment, culture and sport are still only an appendix on the edge of many Slovakians' understanding of life skills. It's a long-term and unchanged situation in non-strength sectors as they don't have a quick return on investment. We want to ensure that the Slovakia we leave behind is better than the one we were born into," says Co-Founder, CSR Strategy lead and CLO, Lucia Šickova.
Breath of fresh air
Pixel Federation is a company rooted in strong community values, and the call from the players and staff was clear; the environment is key to our greater survival, and a worthwhile and meaningful investment. Rolling up its sleeves to get back to its founding roots, the company chose to collaborate with Bratislava city on the 10,000 trees project, the first 12 of which, planted through this green initiative, already stand proud on Šancova Street in Bratislava.
"I see this activity as a partnership with the city. Our motivation is not personal or corporate PR, our motivation is impact and something that will outlive all of us," comments Co-Founder and former CEO, Šimon Šicko
Alongside dedicating time and funds to the 10,000 trees project, Pixel Federation will also work closely with BROZ (Bratislava Regional Conservation Association) which brings together professional conservationists dedicated to the protection and restoration of rare habitats in the Slovakian mountain range, Little Carpathians. These mountains are victim to extensive felling, often of healthy trees, leaving behind a sparse and barren environment. Funding from Pixel Federation will be used to mark healthy trees for forest rescue and rejuvenation of the local habitat.
With these projects already underway, Lucia is determined that Pixel Federation's support for wider efforts won't be fixed, to allow for spontaneous aid where needed. "Our CSR strategy has always been a combination of long-term, consistent support for the projects we believe in, as well as one-time support for efforts we see as an urgent need. In recent years, we have also supported the Kramáre Hospital, the well-known Red Nose initiative, and focused our efforts to fundraise for frontline workers when the COVID-19 pandemic first hit Slovakia," affirms Lucia.
The results stand firm
At the birth of Pixel Federation's charitable ventures, the main ambition was to raise awareness of gaming and provide opportunities for young people to encourage fostering creativity and innovative skills, a field that Slovakian education at the time did not consider worthwhile.
Pixel's first education project was the Butterfly Effect: a unique and highly valued platform across the nation where successful Slovakian digital companies such as Sygic, Leaf, HubHub and Pixel Federation share their knowledge with young people, and the results are impressive. More than 130 programme graduates have successfully created 22 products and produced four new start-ups full of enthusiastic young talent. With long-term financial support from Pixel Federation, the dedicated people behind Edulienka were able to create a standardized education system that focuses on innovative and comprehensive development of 21st century skills in socially disadvantaged children. Distributed amongst a number of schools in Slovakia, Pixel's time and funds supported this project to ensure the expansion of the first school from 15 to 100 pupils and enabled those from socially disadvantaged families to study.
Pixel Federation also initiated the pandemic driven platform Who will help Slovakia to aid Slovak medical facilities in the face of COVID-19. Together with a number of other parties, Pixel launched a nationwide fundraising project in a record time of just a few days, gaining wider support from several companies including tech giant Amazon, ČSOB Foundation and many others. In total, Who will help Slovakia, headed by Pixel Federation, successfully raised an incredible fund of more than €1.4 million.
There is little doubt that the results Pixel has derived from its dedication to supporting development within Slovakia speak for themselves. The education projects alone have enabled hundreds of students to develop otherwise unattainable life skills and helped transform Slovakia into a gaming industry to be reckoned with.
Pollen VC launches first live lending facility for app and game makers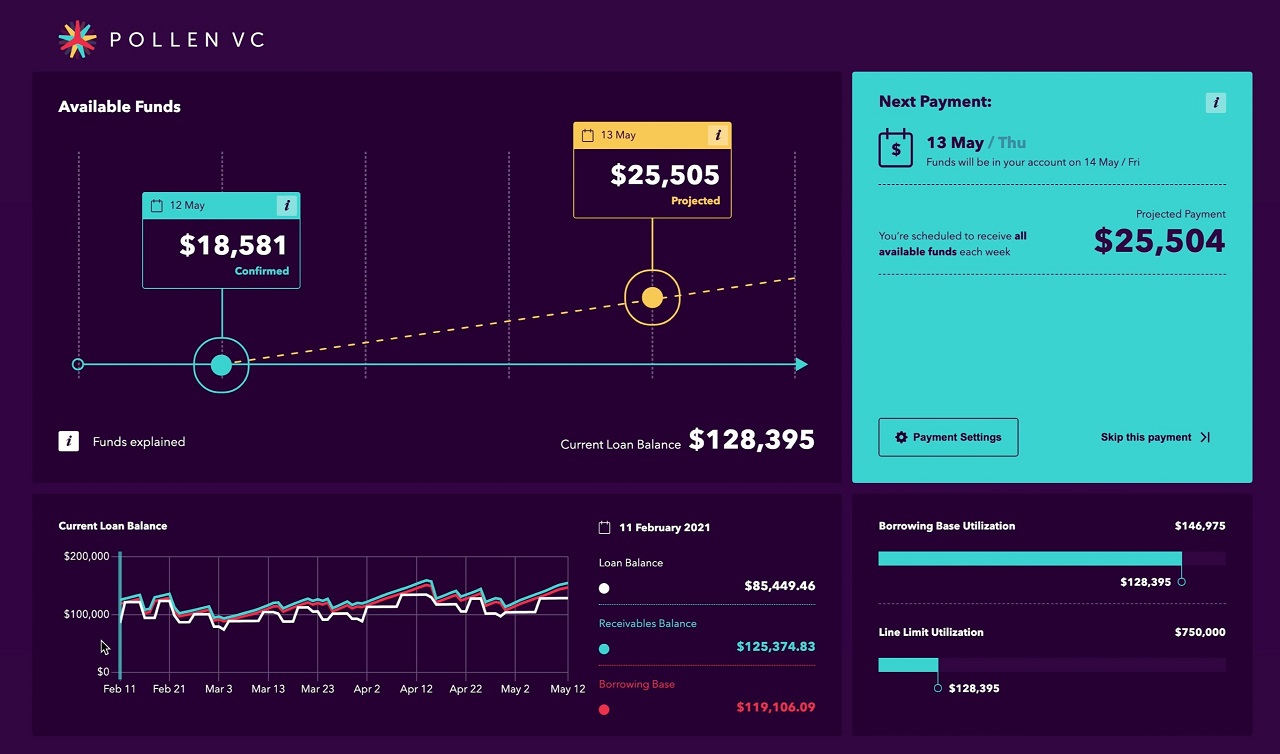 Reading Time:
3
minutes
Fintech lender Pollen VC, a leading provider of credit facilities to app and game developers, has expanded the amount developers can borrow to up to 4x their monthly revenues. Pollen VC's data driven credit models now have a more granular view of how revenue is generated over time, enabling them to expand credit lines based on live performance metrics. Access to additional capital via a transparent revolving credit facility enables developers to supercharge their growth without relying on venture capital or revenue based loans.
In contrast to the increasingly ubiquitous revenue-based lending (RBL) approach, Pollen VC provides a flexible line of credit that is based on a live picture of a developers accounts receivable (AR), plus an estimate of the residual value remaining in live user cohorts. The company had previously provided pure AR financing, but with the addition of the ability to borrow against the value of existing users combined into one simple facility, it's now possible to borrow more via this model than through RBL, and with a much more transparent structure.
App and game developers rely on finance to help them market and promote their products whilst they wait to be paid from the Apple App Store or the Google Play Store. With more than $120Bn being spent on apps and games globally, these businesses face cashflow squeezes on a regular basis. Martin Macmillan, CEO & Founder at Pollen VC commented: "Developer revenue isn't just realised at the point of download, monetization occurs over their consumer's lifetime usage of the app or game. Our ability to base our lending decisions not just on AR, but also now in a developer's existing user base is unique and will be a game changer for the industry. The amount of available credit is recalculated on a daily basis so as marketing performance improves, so the amount available to borrow will grow."
"The revenue-based lending model works well for industries such as SaaS where stable, predictable revenue streams exist. But, in mobile gaming, users can churn much faster, making the model less applicable for the app and gaming sector generally, and opening up both developers and lenders to additional risk if loans can't be repaid. Our "AR plus residual cohort" model is our take on the revenue-based lending model, but built from the ground up for our vertical" added Martin Macmillan.
At the core of Pollen VC's vision is improving the financial literacy of developers. All too often developers rely just on equity financing to fuel their growth and don't consider forms of alternative financing, sometimes needlessly diluting their equity instead of considering more capital efficient funding. Pollen VC has launched a range of resources for the app and game developer community to help them better understand their cash flow, financials and user acquisition metrics. The company's CFO resources page includes a range of free to access calculators, content and templates to help the gaming and app development ecosystem improve their overall level of financial awareness and make more informed financing decisions.
Looking ahead, Martin Macmillan added: "We have worked with hundreds of app and gaming developers since 2014 and the industry has changed radically since the early days. Our new lending approach provides a breath of fresh air to the industry which will enable gaming and app founders to really understand their numbers and enable faster growth and the ability to scale in a capital efficient way. We will provide developers with greater access to capital and financial knowledge to really transform the industry".
Pollen VC provides revolving credit lines to game and app developers to help them scale faster. Their finance works alongside venture capital funding as a non-dilutive complimentary funding source. Application criteria: the business must have one or more live apps on the Apple App Store or Google Play Store, $20,000 – $5,000,000 in monthly revenue and 3 months or more of transaction history in its business bank account.