Sweden's Gaming World Evolution: Key Factors to Success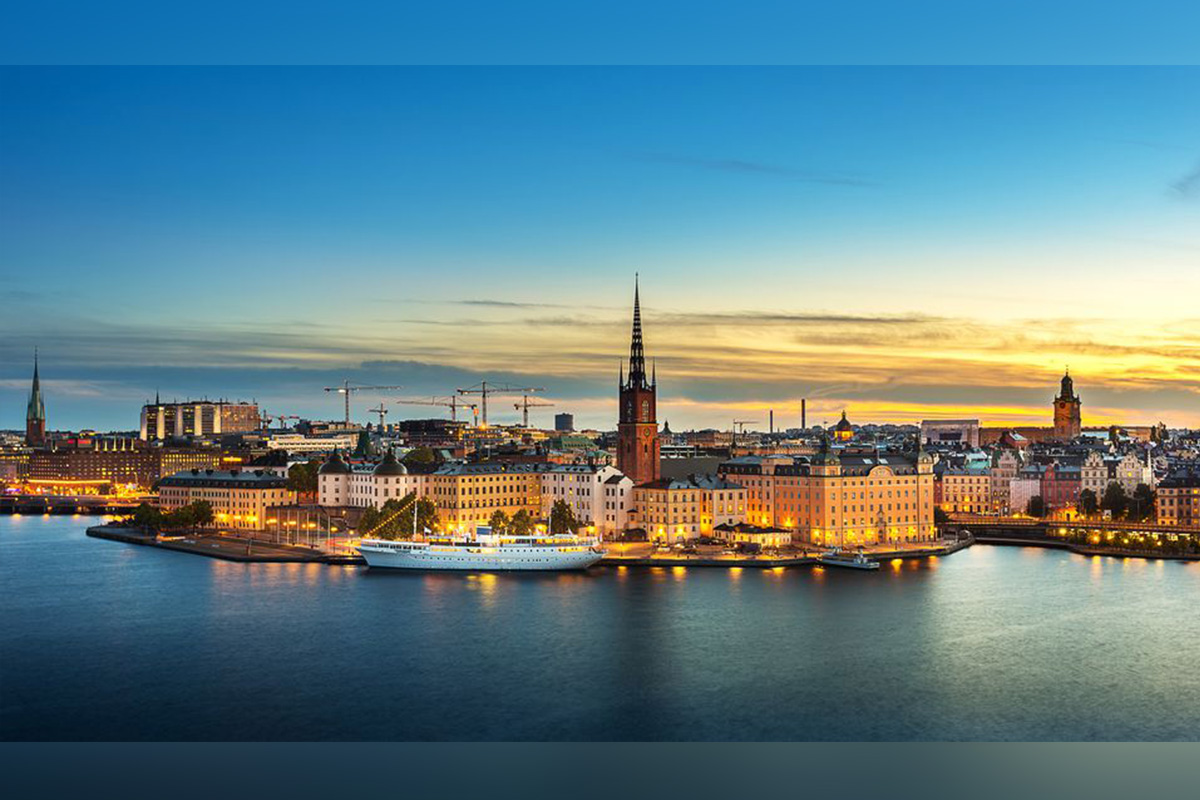 Reading Time:
3
minutes
Sweden, once famous for its pop exports such as ABBA, Ace of Base, Eagle-Eye Cherry, Robyn, The Cardigans, and Loreen to name but a few, as well as the slightly less exciting (but just as important) export of raw materials, has branched out into the growing world of gaming, and specifically, online gaming.
In recent times, Swedish game developers and studios have been responsible for some of the most popular online games in the world, including Minecraft, Candy Crush, and the little Big Planet franchise. According to the Swedish Games Industry, the industry brought in US$2.77 billion in 2019, up almost a quarter from the year before. Additionally, there are now around 435 gaming companies and studios in Swede, employing over 9000 people. Another area that has been growing is that of the online casino, with the market seeing a 5% in 2021 Q1 alone, to a value of US$745 million.
Why is gaming so popular in Sweden?
Prevalence of computers in Swedish homes, due to government initiatives allowing employees to lease computers from their employer and associated tax breaks.
In the 1990s, gaming studios existed in Sweden but were focused on educational games for the home market. The dotcom bubble burst led to this becoming a more outward facing export to ensure longevity and to use already present skill sets.
Indie games, like Minecraft and Amnesia: The Dark Descent, have showcased the quality and popularity of the industry, and given rise to famous YouTube stars like PewDiePie.
The popularity of gambling in Sweden
Gambling in Sweden is regulated by the Swedish Gambling Act which came into force on the 1st January 2019. Any gambling operation that is directed at the Swedish market, whether on land, online, onshore, or offshore, has to have a licence from the Swedish government otherwise it is considered illegal.
Prior to this, all gambling in Sweden was controlled by the Svenska Spel, and the state had a monopoly on all gambling sites and physical locations. However, Swedes would bypass this and access offshore sites, unlicensed in Sweden but licenced in other jurisdictions.
This shift has been brought about primarily by pressure from the EU, arguing for the opening of the market to include other operators, bring competition into the market and provide more choice to players, as well as the act of players seeking out unlicensed operators. Many operators have argued that the ban on them operating in Sweden violates EU trade agreements, and following threats of sanctions, the Swedish Gambling Act came about.
There have also been pressure groups within the government arguing that by allowing external operators into the market the government can legislate better, as well as raise revenue in the form of taxes.
The growth of gambling in Sweden
Over the years, the growth of online gambling in Sweden has mirrored that of other countries. The worldwide market in 2019 was around US$60 billion and is expected to grow to over US$90 billion as soon as 2023.
There are many reasons for this growth in Sweden:
Connectivity
It is now easier than ever to connect our devices to the internet; at home, on the daily commute, in a café, there is pretty much nowhere without access!
Accessibility of Devices
Smartphones, PCs, and tablets are present in almost every home, and there is something on the market for every budget. As of January 2021, internet penetration in Sweden was 98%, one of the highest in the world.
Socialisation
The sociable element of online gambling is particularly important in Sweden; the weather means that for many months of the year there can be up to 20 hours of darkness, and the cold is biting, meaning that a lot of socialisation is done online, and individuals have found that through gambling they can have fun and hang out with like-minded people.
Changing player habits
The rise of the casual and hyper-casual gamer had opened up a whole new demographic of gamer.
Low barriers to entry
Operators can access the market very easily. It is easy enough to get a licence from the government, and relatively easy to set up a gambling site. As such, there are hundreds of players on the market, offering something for everyone and innovating on a daily basis. This means that as more is offered, more play, and as more play, there is more investment. This circular growth benefits operators and players and shows no sign of abating.
The approach that Sweden has taken towards gambling is one that should be emulated across the world. Tight regulation means tax revenue and protection for players, open market means competition and choice for players. The industry supports job creation, education, and skills development, as well as providing entertainment and socialisation in a world where human contact is ever scarcer.

The successful Super Stars saga from Red Rake Gaming continues with the release of Super 20 Stars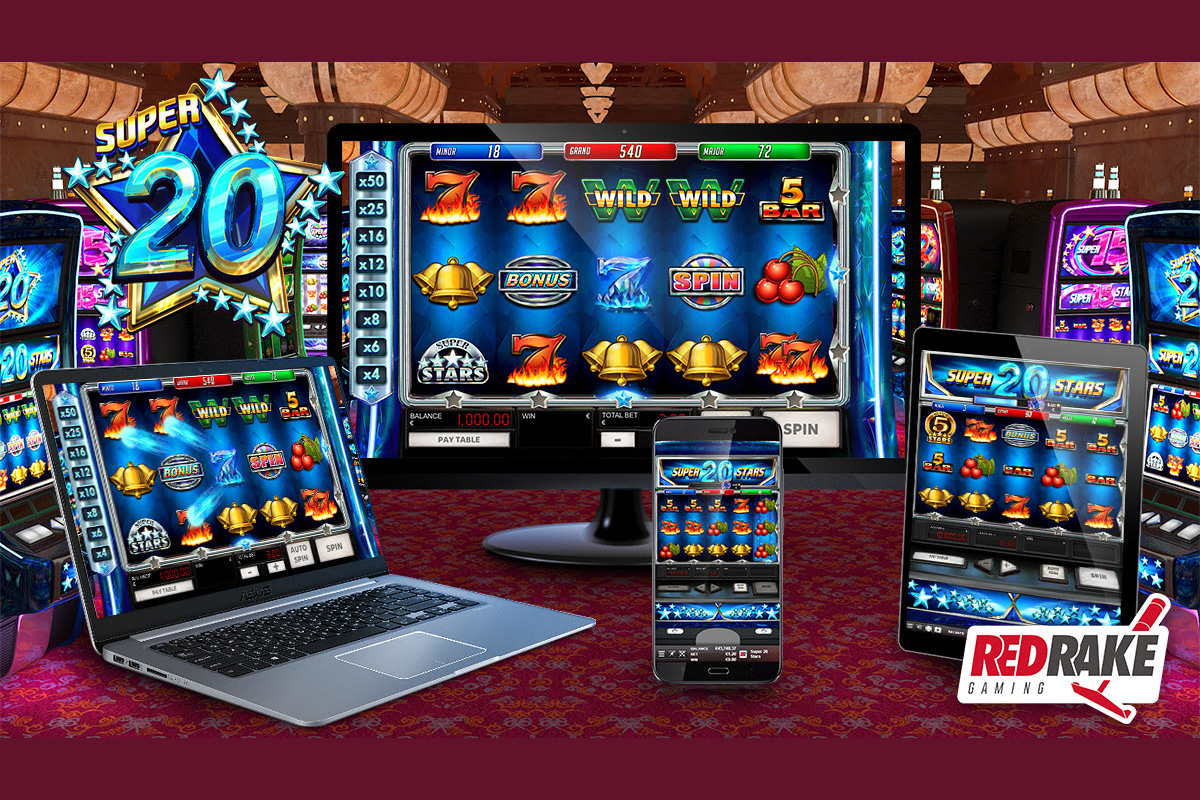 Reading Time:
2
minutes
The innovative online casino game provider, Red Rake Gaming, has released the long-awaited video slot Super 20 Stars today, for all fans of the Super series. It is a 5×3 reel video slot that offers all the features from the Super series of games, along with some new crystal symbols with impressive multipliers.
An innovative feature called Crystallize Symbols has been added to this new video slot, previously unavailable in any of the other games in the Super series. It causes symbols to crystallize after a blue star appears at the bottom of the screen, along with another one to the right, which signals a position in the rows. Once these blue stars appear the feature will begin. The symbol in the position that has been signaled will crystallize, and in turn it will crystallize all the other symbols of the same type. Once they have been crystallized a side bar with multipliers will appear, and the win awarded by the crystal symbol will be multiplied by a random value of up to x50. This feature keeps the excitement going from beginning to end.
This new slot game also includes all the best wins from the massively successful Super 5, Super 7, Super 10, Super 12 and Super 15 Stars. All these games are very well-known and popular with all Red Rake Gaming players.
One of these features is the Star Fusion Minigame, which appears in Super 15 Stars. This minigame is activated by filling the progress bar that appears on the side of the screen, and it gives you the chance to obtain even more wins by combining Super 15 symbols to form bigger symbols. This feature keeps the excitement going from beginning to end.
Super 12 symbol launches the "Lucky Stars" feature. The symbol is converted into 3 stars which remain fixed and offers 3 free spins to players going back to start the counter again with each additional star. Throughout this feature, players also have the possibility to accumulate wins in the "Minor, Major and Grand" Jackpots which are delivered when it finishes.
The Super 10 symbol activates the exciting "Super 10 Mini-Slot" which delivers very interesting wins as well as instant free spins, multipliers or the "Roulette Frenzy" win.
The Super 7 stars symbol appears on the central reel and expands, remaining fixed and launching a Respin of the other reels.
The Super 5 stars symbols multiplies the bet up to x200 and the "Roulette Bonus" delivers mouth-watering wins. The players will also be able to enjoy free spins after the appearance of the 3 bonus symbols. A comprehensive video slot which will keep players eager and attentive at all times.
Super 20 Stars is being released today, 29 July, although it was recently launched exclusively with various operators, so many players are already enjoying this fantastic slot game and generating great results for Red Rake Gaming partners. As with all our other slot games, it also works with the Red Rake Gaming tournament tool, to offer gamers even more excitement and gaming options.
Will you be following the Super series? We hope so. You'll then be able to continue enjoying these slot games that have already become a firm favourite for so many players all over the world.
Play'n GO Return to Asgard with Odin: Protector of the Realms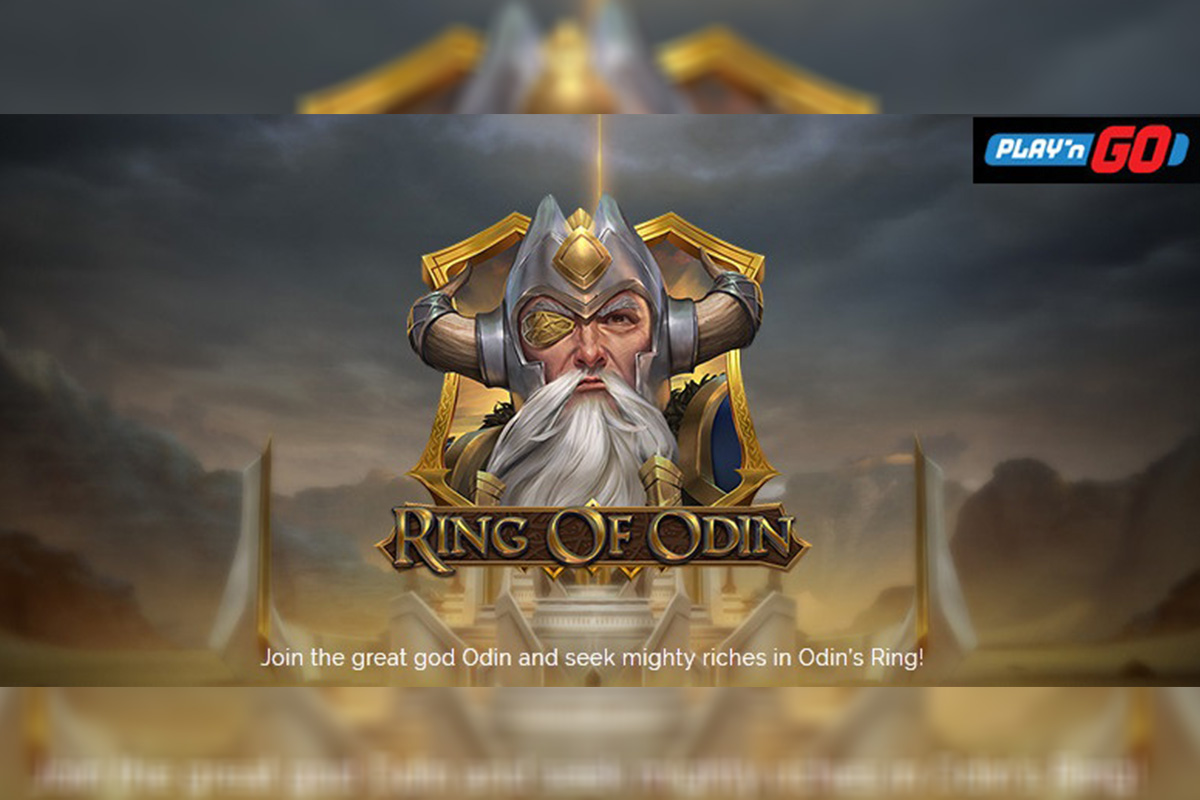 Reading Time:
< 1
minute
Play'n GO enter the world of Norse mythology once again with their latest game, Odin: Protector of the Realms. 
The game revolves around Norse God, Odin, who remains to protect Asgard from oncoming attacks while Thor and the other gods defend the Realm. Players must harness Odin's magical powers to defeat Asgard's enemies.
Like Honey Rush and Vortex, this epic cascading grid slot game sees a creative use of a hexagonal grid; players are encouraged to harness Odin's power to increase the size of their win. With 37 symbols to match, this is all about the long game; however, collecting big clusters – thanks to the hexagonal design – to complete the grid is devised to create immediate player satisfaction.
Players can summon three of Odin's powers: Power, Glory and Wisdom. Power will trigger the charge feature where two symbols are selected and destroyed. Glory can trigger several WILDs to the grid, while Wisdom sees Odin randomly upgrading the central symbol and its matching symbols within the grid.
Known for their attention to detail, Play'n GO encapsulates rich narratives and intricate artwork throughout this series of games for a super-immersive experience. In addition, power symbols ring true to Norse mythology with motifs such as Thor's Hammer and Frithiof's Angurvadal.
Fans of Play'n GO's Viking mythology saga, which includes the popular titles Viking Runecraft and Faces of Freya, are in for a treat with this sequel to Ring of Odin. So, why are Viking-inspired games so popular? Head of Games, Charlotte Miliziano, had this to say:
"Mythology is one of our most popular themes as it casts the way for rich narratives and awe-inspiring artwork that our players just can't get enough of; lighting, thunder, and magic – what's not to love?"
Odin: Protector of the Realms is available to play online today.
ESPORTS AWARDS NAMES MAKE-A-WISH AS ITS OFFICIAL CHARITY PARTNER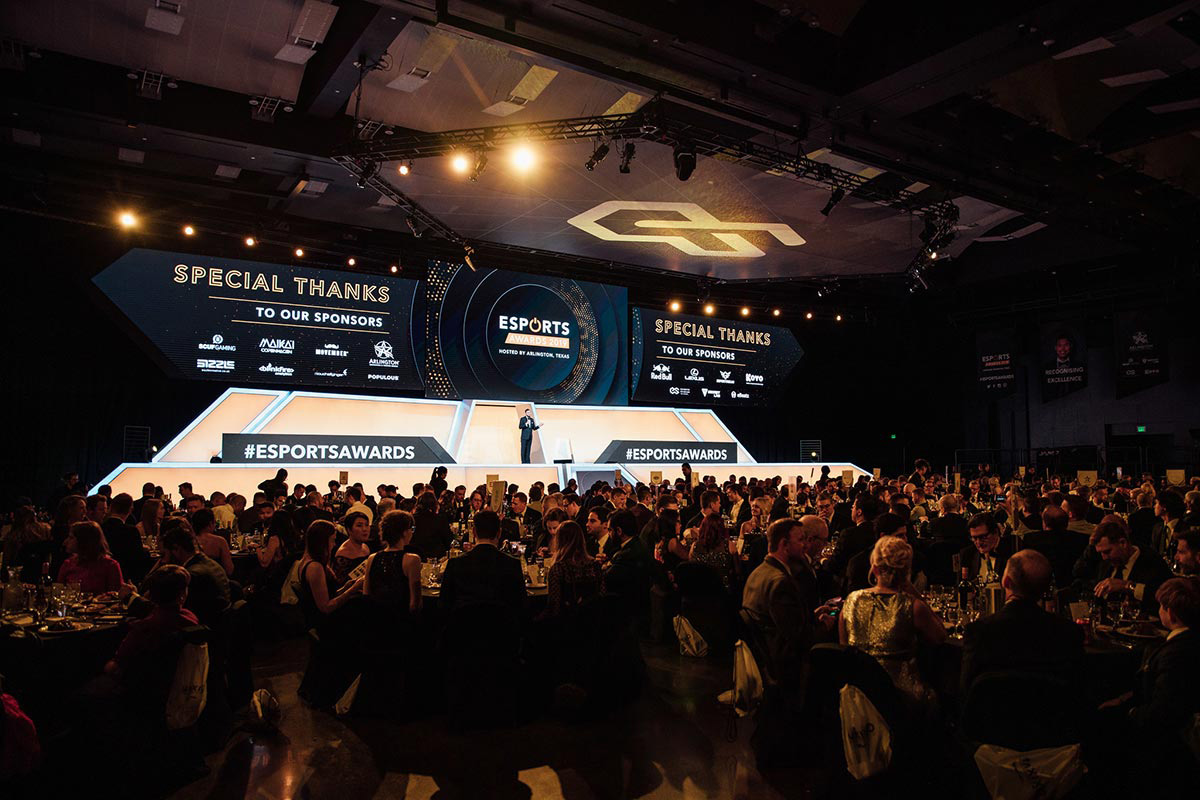 Reading Time:
< 1
minute
The Esports Awards, the most prestigious night in the esports calendar, is excited to reveal Make-A-Wish as its Official Charity Partner for 2021. The partnership will see the Esports Awards and Make-A-Wish work closely together on a whole host of activities including charity auctions, live streams, with lots more to be announced in the coming months.
This year the Esports Awards will return to the Esports Stadium Arlington, Texas on November 20th where it will celebrate and honour every corner of the industry on the biggest night in the esports calendar. The Esports Awards will work on a charity campaign in the run up to the awards to encourage its community to help raise funds for Make-A-Wish.
"When Make-A-Wish explained that gaming-related wishes had seen an increase we knew that we wanted to help facilitate as many wishes as possible. The Esports Awards aims to bring the esports and gaming industry community together under one roof and we are hoping to provide these incredibly brave young people with a fantastic experience and the opportunity to meet their heroes. We have lots planned in the coming months and we look forward to helping raise as much funding as we can," said Michael Ashford, CEO, Esports Awards.
"This collaboration with Esports Awards came at an opportune time as we have seen an exponential increase of gaming-related wishes during the pandemic. We are delighted to be working with Esports Awards to bring hope, strength and joy to our wish children worldwide. Together, we are one step closer to being able to grant the wish of every eligible child", says Luciano Manzo, President and CEO of Make-A- Wish® International.