Lindar Media strengthens MrQ offering with Blueprint Gaming's Jackpot King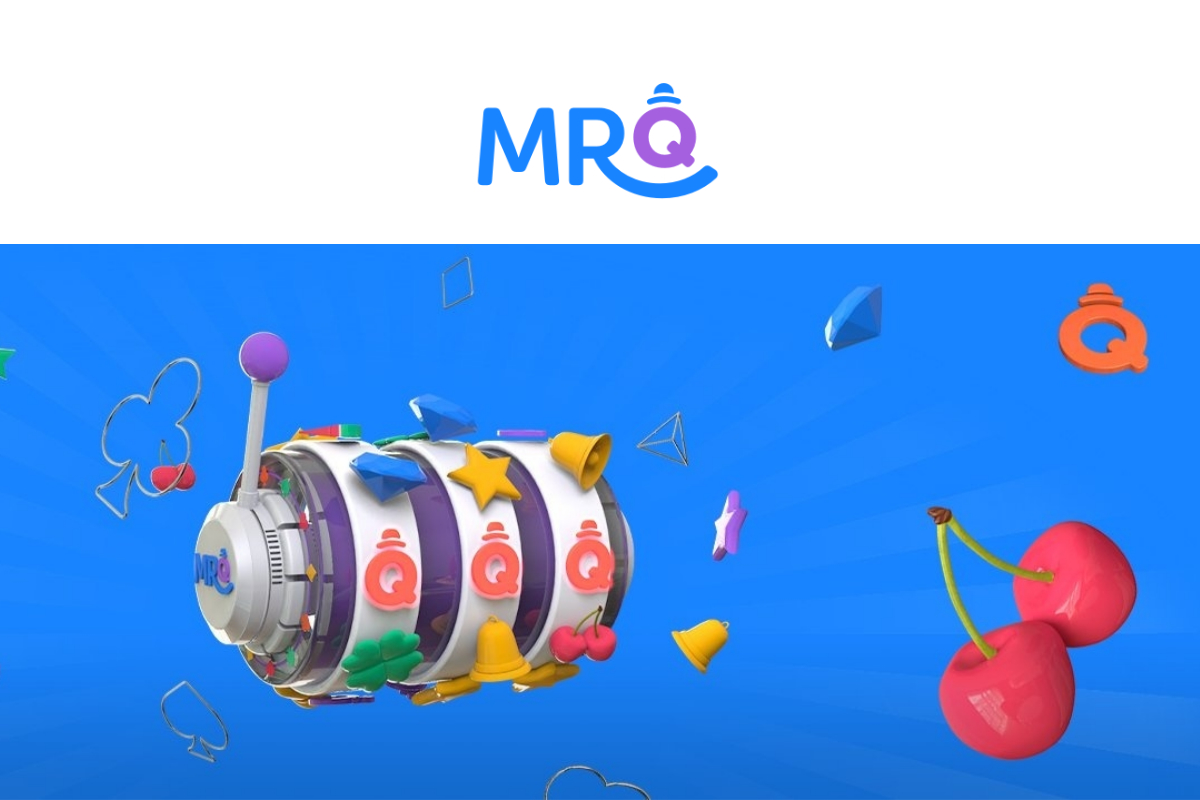 Reading Time:
2
minutes
Casino brand integrates progressive jackpot system ahead of debut TV and radio advertising campaign 
Blueprint Gaming has significantly enhanced its fast-growing partnership with Lindar Media by delivering the industry-leading Jackpot King progressive system to the operator's flagship casino brand MrQ.
The addition of Jackpot King adds a new dimension to the casino brand's offering and sees the operator capitalise on the renewed popularity the progressive jackpot system has enjoyed in recent months. Now MrQ players have the chance to trigger the Wheel King and win a huge cash prize from one of Jackpot King's three pots.
Lindar Media has enjoyed considerable growth recently with the company doubling its staff headcount and revenues soaring, partly driven by the success of Blueprint's games that are available through MrQ, including top-performing titles Fishin' Frenzy Megaways™, Eye Of Horus Megaways™, The Goonies™, King Kong Cash and ted™.
The integration of Jackpot King comes as Lindar Media prepares for its first TV and radio advertising campaign in the UK. Starting in August, the adverts are set to include Blueprint's Fishin' Frenzy Megaways™ as the operator continues to build its customer base and brand awareness.
Savvas Fellas, Managing Director at Lindar Media, said: "Our relationship with Blueprint, while still young, is growing stronger by the day. With the expansion of its games portfolio and now the introduction of the Jackpot King series, I'm confident we'll continue to complement each other's business objectives way into the future.
"The quality and reliability of the Blueprint service allows us to focus on developing and improving our product. We're incredibly excited to unveil our new marketing campaign that will take MrQ to the next level."
Jo Purvis, Director of Key Accounts and Marketing UK at Blueprint Gaming, said: "We're proud to be playing such an integral role in the strong growth of Lindar Media and its MrQ brand. It further demonstrates the quality of our content and how our engaging games fuel business growth for operators.
"The addition of Jackpot King will elevate MrQ's offering and attract new customers. With a new advertising campaign coming up, it's an exciting time for Lindar Media and we're thrilled to be a part of its journey."
Casino Slots & Product Focus: Technical Talks Take Centre Stage at CasinoBeats Summit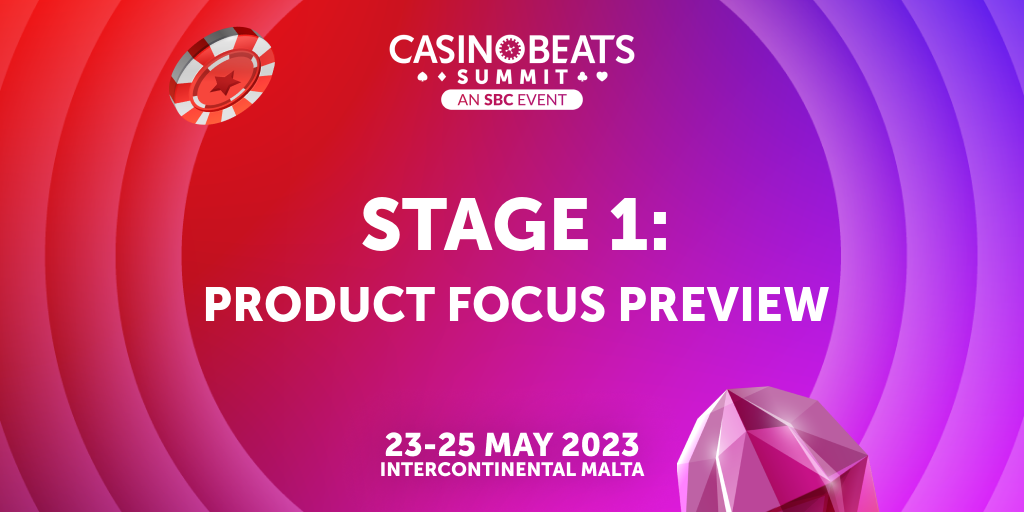 Reading Time:
2
minutes
The visitors of the SBC's CasinoBeats Summit (23-25 May) can expect a comprehensive examination of the technical aspects of online casino gaming, through expert-led panels covering the latest technologies, game design and mathematics shaping the industry's future.
Held at Malta's InterContinental Hotel, the central stage (Conference Room 1) of the event will feature two tracks, each for a day: 'Casino Slots Focus' track on Wednesday, 24 May and 'Casino Product Focus' track on Thursday, 25 May, providing valuable insights based on years of experience and research.
The star-studded lineup of speakers will include industry creatives and tech-savvy profiles such as CTOs, product specialists, game developers, and casino experts, who will help the audience get a better grasp of the cutting-edge ideas and innovations shaping the future of casino games. Topics of discussion will include creating immersive player experiences, player psychology and game RTP complexities, incentivising players responsibly, new game releases and components, the future role of aggregators, and crash games, among others.
Top industry CTOs will take the stage during the 'CTO Panel: Integrating Emerging Technologies' panel session to discuss their plans for incorporating cutting-edge technologies at a time when Meta is working towards bringing VR technology to the mainstream. The operator perspective will be presented by Jacinto Barbosa (CTO, Solverde) and Julian Jares (CTO, Bingosoft), with Clinton Cutajar (CTO, Media Troopers), representing the affiliate view. The panel will be moderated by David Alamango (CTO, Videoslots).
The 'Game Mechanics – Pushing Innovation vs Going Back to Basics' panel will offer an inside look into the technicalities of casino games. Top casino game specialists will be posed with the million-dollar question: While other industries (like video gaming) are incorporating new and innovative approaches, traditional fruit slot games remain the most popular in the online casino worlds. Can we strive for more innovation in game mechanics and move away from the basics? Asko Heiskanen (Head of Game Studio, Veikkaus), Elena Shaterova (CCO, 7777 Gaming) and Daniel Eskola (Head of Research & Development, Relax Gaming) will offer their perspectives.
Ending the first day of the conference, the panel 'Know Your Player – What to Do With All That Data?' explores how accessible data is analysed for personalised experiences and differentiation in product offerings via the creation of behavioural profiles. Operator representatives Alexandru Ababei (ROW & Canada Campaign Manager), James Zerafa (COO, Winners.bet), and Jennifer Duarte Ceballos (Head of CRM & Casino, Cashmio) will share their insights.
The 'Crypto vs. FIAT Casino – Is the Gap Narrowing?' panel will compare traditional FIAT casinos to crypto casinos, as the latter are growing substantially, in terms of reward systems, promotions, game mechanics and compliance. Panellists Lars Rosenberg (CEO, oshi.io), Christoffer Andersson (COO, 500 .casino), Matej Novota (Head of Data and Complaints, CasinoGuru) and Christopher Dalli (CEO, L&L Europe) will discuss which type of casino offers the best player experience. ProdMark 365 Founder Mark Grech will moderate the panel.
Rasmus Sojmark, CEO & Founder of SBC, said: "CasinoBeats stands out as one-of-a-kind event that facilitates targeted discussions on the future of the casino industry and delving into the technical details and innovative thinking behind developing new casino titles in a rapidly growing and competitive landscape. I am impressed with the topics and the speakers on this agenda and cannot wait to welcome some of the savviest tech people in the industry on stage."
The Conference Room 1 agenda concludes with the 'Developer Pitch Competition,' where ten rising studios will battle it out for the newly-introduced 'Game Studio Spotlight' award. Each studio pitches their slot game to expert judges after showcasing it to the audience in the game lounge the previous day. The winner, determined by a 50/50 combination of public votes and judge scores, will be announced at the Thursday evening Game Developer Awards (requires a separate ticket).
GRID and DATA.BET Enter Strategic In-Game Data Partnership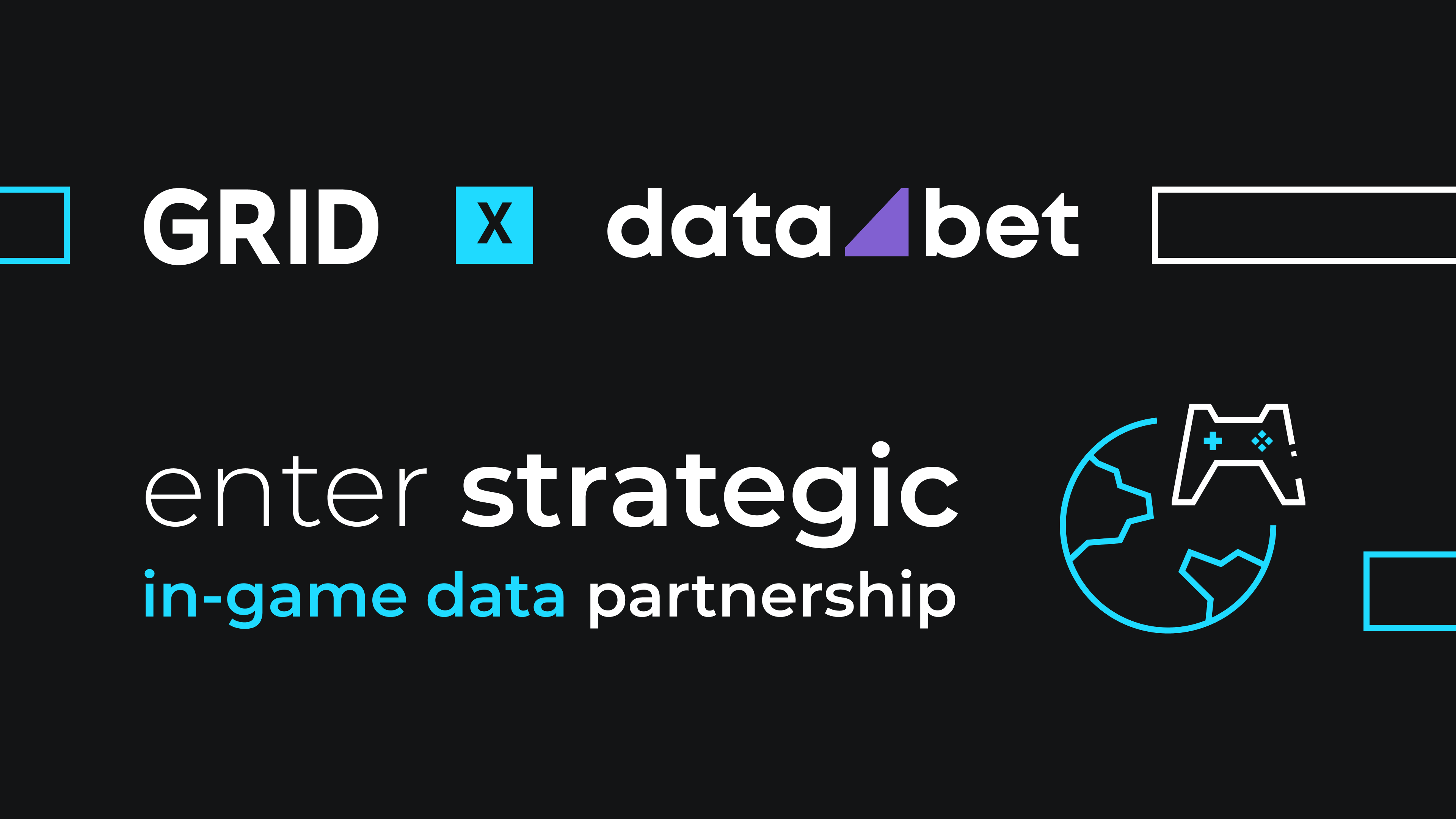 Reading Time:
2
minutes
GRID, the game data platform, partners with DATA.BET to power its portfolio of renowned B2C betting providers such as GG.BET. The partnership covers extensive in-game data services operating on the GRID Data Platform.
In the long-term agreement, GRID will provide DATA.BET with the GRID Data – official data assets with high speed, accuracy, and granularity supported by the strong modeling capabilities on the platform. This will enable DATA.BET to improve the offer for esports betting operators and deliver its partners precise, quick, and high-quality outcomes. Through an exclusive data partnership with Riot Games for Valorant, GRID will additionally provide in-game data for the title's main regional and global events for DATA.BET.
"This collaboration with GRID has given DATA.BET an even wider set of opportunities to advance the use of official data. We strive to push the value boundaries of our product even higher for our partners, and since GRID is a holder to a wide range of official data, we are very proud to launch this beneficial partnership. We are looking forward to the bright future that we will build together." – says Alex Kozachenko, Cief Product Officer at DATA.BET.
DATA.BET is a new company on the B2B betting scene that consolidates the portfolio of renowned B2C companies such as GG.BET, well-known in the esports industry thanks to the collaborations with leading esports events such as the Dota 2 The International and PGL Antwerp, both also partnering with GRID for the exclusive in-game data services.
"We are excited to welcome DATA.BET as our in-game data B2B partner. The diversified portfolio of DATA.BET and their understanding of esports fans and their needs is exceptional and we are thrilled to provide them with GRID Data to power their solutions and enable expansion to more events and new titles." – says Mikael Westerling, Chief Sales Officer at GRID.
In recent months, GRID has strengthened its in-game esports services portfolio,  entering the 5th year of the partnership with Pinnacle and announcing new B2B partnerships with betting and live odds providers, Beter and Oddin.gg.
Red Bull Solo Q Kicks-Off This February, bringing the best duelists to London with Epic LAN Final In London, May 18-19th!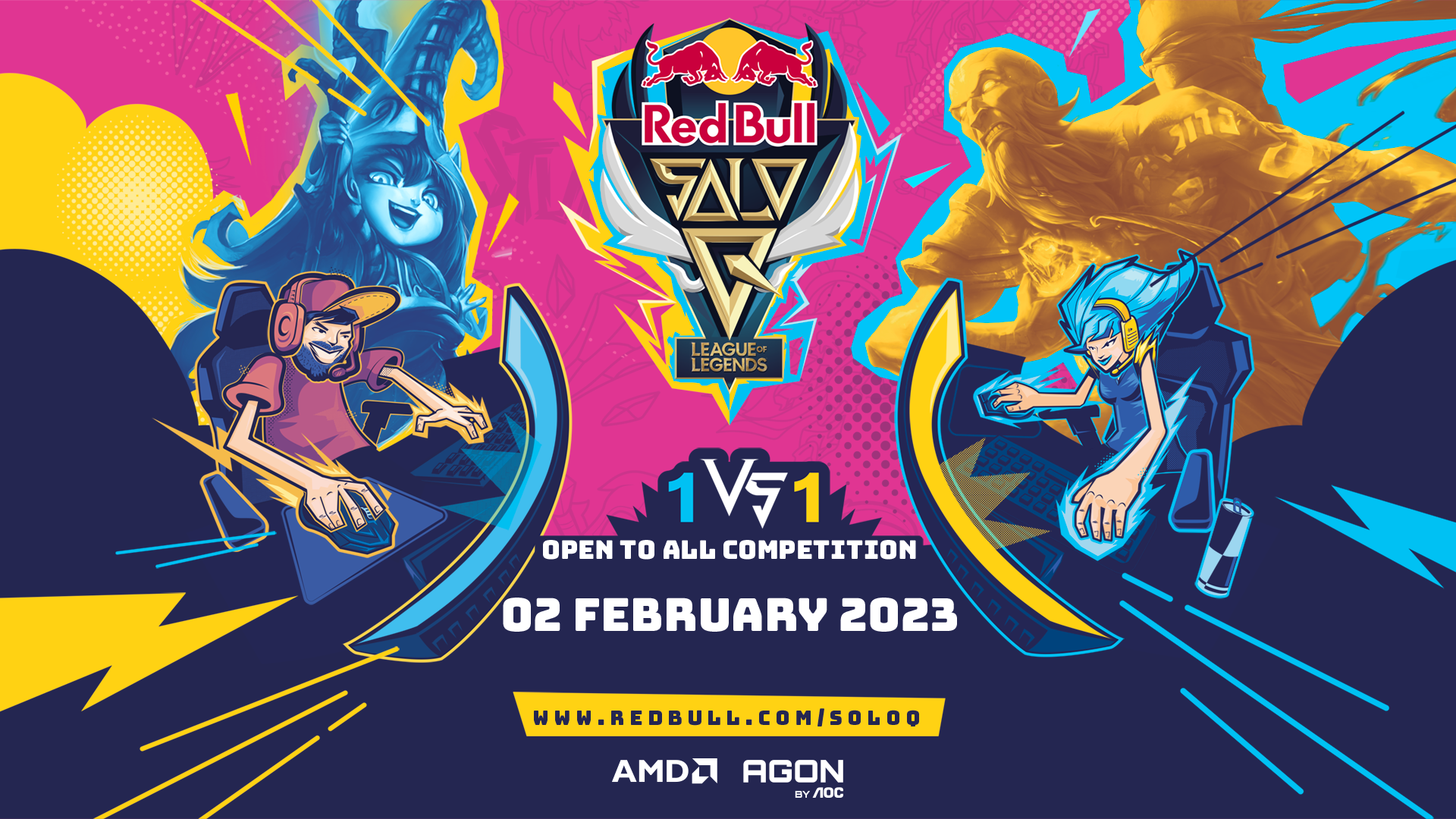 Reading Time:
2
minutes
Red Bull Solo Q, the official 1v1 League of Legends tournament, has revealed details of its return in 2023! Red Bull Solo Q is the ultimate grassroots 1v1 League of Legends tournament, giving talented duelists around the world the chance to shine on the world stage. This year, the Red Bull Solo Q World Finals will be held at the Red Bull Gaming Sphere in London, a state-of-the-art gaming and event venue in the heart of the capital, on May 18-19th, alongside the League of Legends Mid-Season Invitational (MSI), one of the biggest events on the global esports calendar featuring the best teams in the world.
Starting from February, national events in 18 countries across Europe, MEWA, North and South America will commence, with additional international regional qualifiers for players in NA, EU and LATAM to secure the final lineup headed to the Red Bull Solo Q World Final in May. The Red Bull Gaming Sphere in London will host the pinnacle of the competition. The winners of each national and international qualifier will also be offered an exclusive experience at MSI, alongside the Red Bull Solo Q World Finals, where players will represent their country and region with hopes to follow the footsteps of Red Bull Solo Q Champions who have continued their success in the League of Legends scene.
Players from the countries listed here can look forward to their national campaigns starting shortly: Argentina, Austria, Belgium, Brazil, Bulgaria, Canada, Chile, Colombia, Denmark, Egypt, France, Greece, Hungary, Latvia and Turkey.
More information about each national campaign can be found on the Red Bull website.
For those not part of the listed countries above, they will still have a chance to participate in regional qualifiers with a spot at the Red Bull Solo Q World Finals up for grabs. Regional qualifiers will begin on April 13th, with the first qualifier taking place in North America. Additional qualifiers for EUW, LATAM and NA will take place throughout April and May.
Red Bull Solo Q adds a unique twist to traditional League of Legends gameplay with a 1v1 format which paves the way for new strategies and methods to be deployed and offers fans the unique opportunity to see champions and approaches they might not otherwise see. As well as the unique format, Red Bull Solo Q also offers a different way of winning, where players win by securing First Blood, taking down the opponent's tower, or reaching a 100-minion score to claim victory.
Red Bull Solo Q returns from a successful 2022 season which saw an all-Greek final in New York. The 2022 Red Bull Solo Q Champion, Ahilleas 'SneakyLemon' Natsis, put some incredible skill and resilience on display, as he saw off fellow Greek player Arnas "arnax" Stepanauskas. "Having people in the background cheering for me, waving at me and applauding me was the highlight of the entire tournament," said SneakyLemon following his win. "Winning feels amazing, it's the best feeling. I can walk down the street and know that I'm the winner!"
To provide competitors with the very best equipment, Red Bull Solo Q has joined forces with AGON by AOC, the global leader in gaming monitors, as the Official Monitor Partner for the event, bringing exceptional visual clarity and ultra-high refresh rates to competitors. AMD joins as Technology Provider, ensuring the high-performance computing that will push the boundaries of the tournament.