ANJ: Summary of the Online gambling market for the first quarter of 2021: business continues to grow in all gambling segments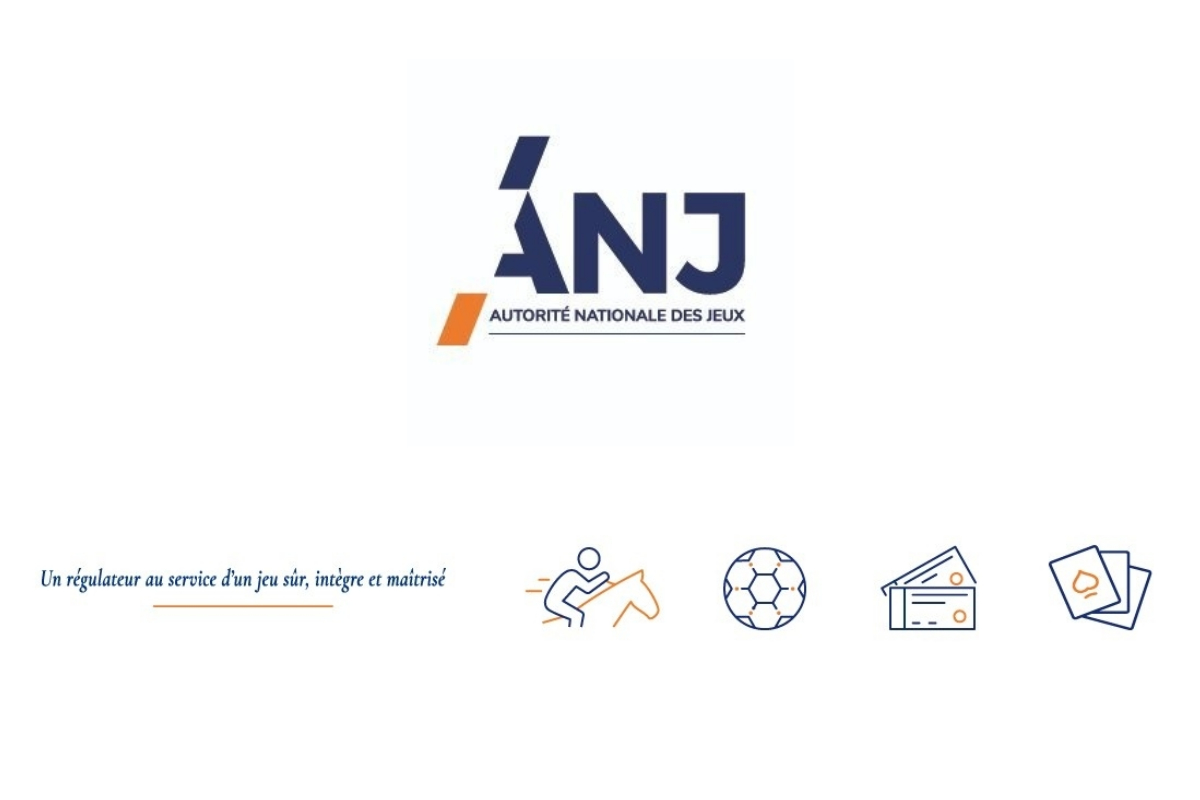 Reading Time:
4
minutes
After a singular year in 2020, which ended with a 22% increase in the sector's turnover, the first quarter of 2021 confirms the very dynamic growth of the online gambling market, with a 35% increase in turnover compared to the same period in 2020. Sports and horse racing betting once again recorded record stakes, while poker, still on the rise, began to return to normal.
In the first quarter of 2021, the turnover of the online gambling sector is up 35% and amounts to 587 million euros. The business was driven by 3.1 million players on accounts, a player base that is up 19% compared to 2020. Each segment of online gambling opened to competition have seen further strong growth in activity this quarter. These performances illustrate the acceleration of the digitalisation of gambling practices, which is a consequence of the health crisis and whose structuring character will have to be confirmed over the long term. As such, the levels of growth recorded in the first quarter of 2021, which are measured in relation to the first quarter of 2020, should be viewed with a certain amount of caution since, on the one hand, they are influenced upwards, for the two online betting segments, by the loss of business linked to the suspension of French sports betting and horse racing betting and, on the other hand, they are oriented downwards for the online poker market, due to the peak of business recorded at the same period last year.
Online sports betting: record stakes and new players
The online sports betting segment, which was the most affected by the first period of lockdown, is the one that has seen the most spectacular growth in stakes this quarter. 2.2 billion euros (+79%[1] compared to Q1 2020) were approximatively bet by the players on the competitions of the quarter, which corresponds to the highest amount of stakes recorded in a quarter. The number of sports bettors in the quarter increased by 29% to almost 2.5 million active player accounts (APA). It is very likely that the growth in activity will continue at a high rate this year due to the two major competitions, the European football championship and the Summer Olympic Games.
The FDJ reports a volume of sports betting stakes recorded on the two distribution channels equal to 1.1 billion euros in the first quarter of 2021, which corresponds to an increase of 46% compared to its results for the first quarter of 2020.
Online horse racing betting: growth continues and expands
The growth dynamic of the online horse racing betting market observed in 2020 is also continuing at a very steady pace. The horse racing stakes, which amount to 481 million euros, increased by 60% compared to the first quarter of 2020, again the highest volume of stakes recorded in a quarter. At the same time, the turnover of the six licensed horse racing betting operators reached 110 million euros, an increase of 48% compared to the first quarter of 2020. Online horse racing betting also recorded a 13% increase in players, with a total of 402,000 active player accounts (APA) over the quarter.
The horse racing betting offer at points of sale remains affected by the health restrictions which, as revealed by PMU, led to the closure of almost 40% of the points of sale for several consecutive months. As a result, the operator posted a 23% drop in stakes placed in its network of sales outlets for a total of 1.3 billion euros.
Online poker: lower growth marks the beginning of a return to normality
Online poker, which recorded the highest turnover increase in 2020, continues to grow at a sustained rate but at a lower rate than in previous quarters. Thus, the sector's turnover grew by 23% to 120 million euros. The number of online poker players grew by 9% (991,000 active player accounts, (APA)). The results of online poker for the next quarter should however interrupt this dynamic, since they will be calculated with regard to the 2nd quarter of 2020, which had shown an exceptional level of activity due to the first lockdown.
| | | | |
| --- | --- | --- | --- |
|   | Q1 2020 | Q1 2021 | Variation |
| TOTAL |   | |   |
| Actives player accounts | 2 598 000 | 3 078 000 | + 19% |
| Gross Gambling Revenue | 435 m€ | 587 m€ | + 35% |
| Sports betting | | | |
| Actives player accounts | 1 915 000 | 2 466 000 | + 29% |
| stakes | 1 220 m€ | 2 181 m€ | + 79% |
| Gross Gambling Revenue | 263 m€ | 357 m€ | + 36% |
| Horse racing betting |   | |   |
| Actives player accounts | 357 000 | 402 000 | + 13% |
| stakes | 300 m€ | 481 m€ | + 60% |
| Gross Gambling Revenue | 74 m€ | 110 m€ | + 48% |
| Poker |   | |   |
| Actives player accounts | 906 000 | 991 000 | + 9% |
| Gross Gambling Revenue | 98 m€ | 120 m€ | + 23% |
For Isabelle Falque-Pierrotin, ANJ's Chairwoman: "The online gambling dynamics goes on and is accelerating this quarter. It calls for a certain vigilance and must be accompanied in order to guarantee the protection of players, especially in the run-up to major sport events such as the EURO football tournament or the Tokyo Olympic Games. As such, the ANJ reminded operators of the need for their commercial communications to emphasise the importance of maintaining a moderate and controlled gambling practice and for bonuses or welcome offers to be sufficiently clear, enabling players to understand the commitments they underlie. Additionally, the ANJ will pay particular attention to tipsters' Websites which have recently strongly developed. Some of these Websites are in fact involved in misleading practices and present a real danger for players."
Gaming Americas Weekly Roundup – January 23-29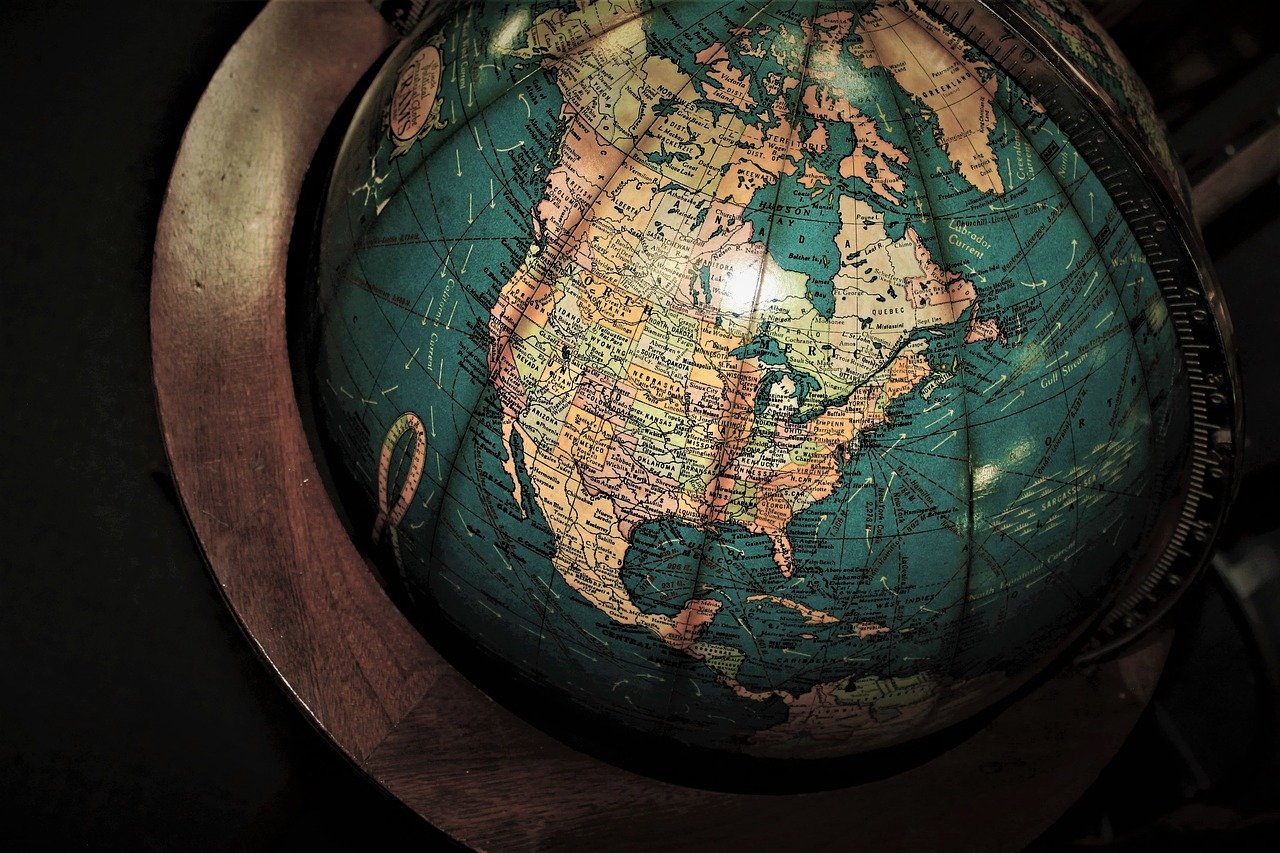 Reading Time:
2
minutes
Welcome to our weekly roundup of American gambling news again! Here, we are going through the weekly highlights of the American gambling industry which include the latest news and new partnerships. Read on and get updated.
Latest News
Fanatics Betting and Gaming has become the first legal sports betting operator, in partnership with the Washington Commanders, to open a retail sportsbook inside an NFL Stadium.
Leadstar Media has acquired both Sports Betting and Internet Gaming Supplier licenses in the state of Michigan. This move expands Leadstar Media's reach in the US and solidifies its position as a major player in the rapidly growing online gambling market.
AstroPay has announced the launch of a Visa prepaid card in Peru issued by Tebca Perú, that will allow users to make purchases at any e-commerce store that accepts Visa.
The Michigan Gaming Control Board has launched a campaign urging Michigan residents to develop personal guidelines for whether, when and how much to gamble on the Super Bowl next month. The campaign uses the tagline: "Play like a pro and have a game plan for betting responsibly on this year's Super Bowl."
The Pennsylvania Gaming Control Board unanimously approved a license for the proposed mini-casino at the Nittany Mall, but a potential appeal and a parallel lawsuit by a competing company mean the facility is unlikely to move forward any time soon.
PTW announced that they have added a second Esports team to their growing roster of winning teams. Their new team, formerly known as Stealing Lunch Money, will now be known as OR Esports and consists of Jonard Penaflor, Dayton Akau, Vincent Nguyen, Chase Linder and Elijah Hawkins.
Holland America Line is expanding the casino space aboard its Pinnacle and Signature Class ships to include more than 140 of the newest and most popular slot and video poker machines in the gaming industry.
Partnerships
Scientific Games and Oklahoma Lottery launched a new category of game entertainment for players in the south-central state, becoming the eighth U.S. lottery to create strong, incremental revenue with the company's PlayNow Games.
TSN and Genius Sports struck a new agreement to deliver cutting-edge broadcasts of NFL games on the newly launched TSN+ streaming product. As the official data partner of the NFL, Genius Sports will power ground-breaking, augmented broadcasts throughout the upcoming NFL Playoffs and Super Bowl LVII, delivering a revolutionary experience for NFL fans on TSN+.
UFC, the world's premier mixed martial arts organisation, and U.S. Integrity announced an agreement in which U.S. Integrity will become the official integrity service for UFC, capable of identifying and analysing unusual wagering activity as indicative of possible integrity concerns.
Rivalry has announced a multifaceted partnership with RED Canids. The agreement will see the pair collaborate on a myriad of physical and digital campaigns centered around RED Canids' Counter-Strike: Global Offensive roster and fanbase to reach and engage gaming consumers.
Scientific Games won a competitive public tender to serve as the exclusive instant game provider to Lotería Nacional de Beneficencia de El Salvador, the National Lottery of El Salvador.
DraftKings Inc. and Gamres, a leading responsible gaming consulting and research practice based in Ontario, announced a new collaboration to introduce the Positive Play Scale to DraftKings through an online survey to select U.S. DraftKings customers.
Goat Gamez, the studio founded by Movie Games and Robert Lewandowski, announces the game Sports: Renovations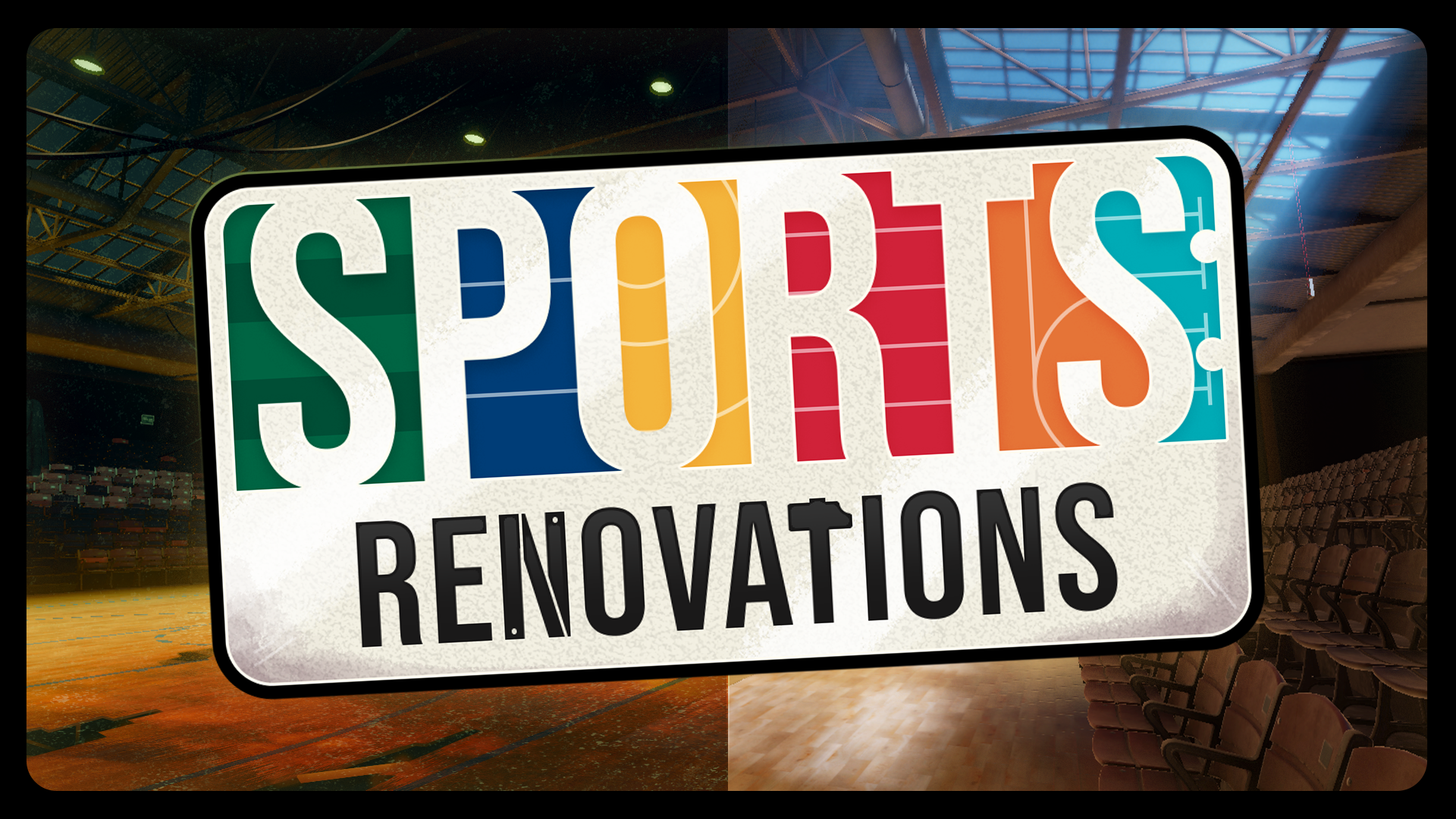 Reading Time:
2
minutes
Movie Games S.A., a games publisher listed on Warsaw Stock Exchange, has officially announced the game Sports: Renovations. The game is produced by Goat Gamez S.A., a company founded by Movie Games and Robert Lewandowski. The announcement will be accompanied by a trailer featuring Robert Lewandowski and a page on the Steam platform.
Sports: Renovations is a first-person simulator in which the player takes on the role of the person responsible for renovating deteriorating sports facilities and restoring them to their former glory. The player's task is to raise the money needed to renovate a basketball court in their hometown by carrying out other renovation tasks.
The player will be responsible for the entire renovation process – from collecting and disposing of rubbish, to painting the walls, assembling the sports instruments and furnishing the interior. The player will learn how such facilities are built and will have the opportunity to assemble, for example, a boxing ring, a climbing wall or a turf, as well as paint the ice of a hockey stadium. For each completed task, the player will receive a 'souvenir', a kind of trophy, which they can place in a special room in their headquarters. The headquarters can also be upgraded. By unlocking new rooms, the player will gain new benefits or gain access to side missions.
– We are extremely proud of this project – says dr. Piotr Kubinski, CEO of Goat Gamez. – Each level has been thought out down to the smallest detail. There is a unique story associated with each sports facility, which the player, like a detective, puts together while renovating the building. Everything the player comes across during a mission, from the tattered posters on the walls to the flyers and letters scattered on a desk, is relevant to the game's plot.
– We are delighted to have the support of Robert Lewandowski, Poland's most famous footballer and co-founder of Goat Gamez. He has expressed his interest in Sports: Renovations and intends to personally promote the game – comments Piotr Gnyp, CMO of Movie Games.
The release of Sports: Renovations on PC is tentatively scheduled for 2023, but the final date will be influenced by production and marketing considerations
SIS signs landmark 24/7 racing deal with BetConstruct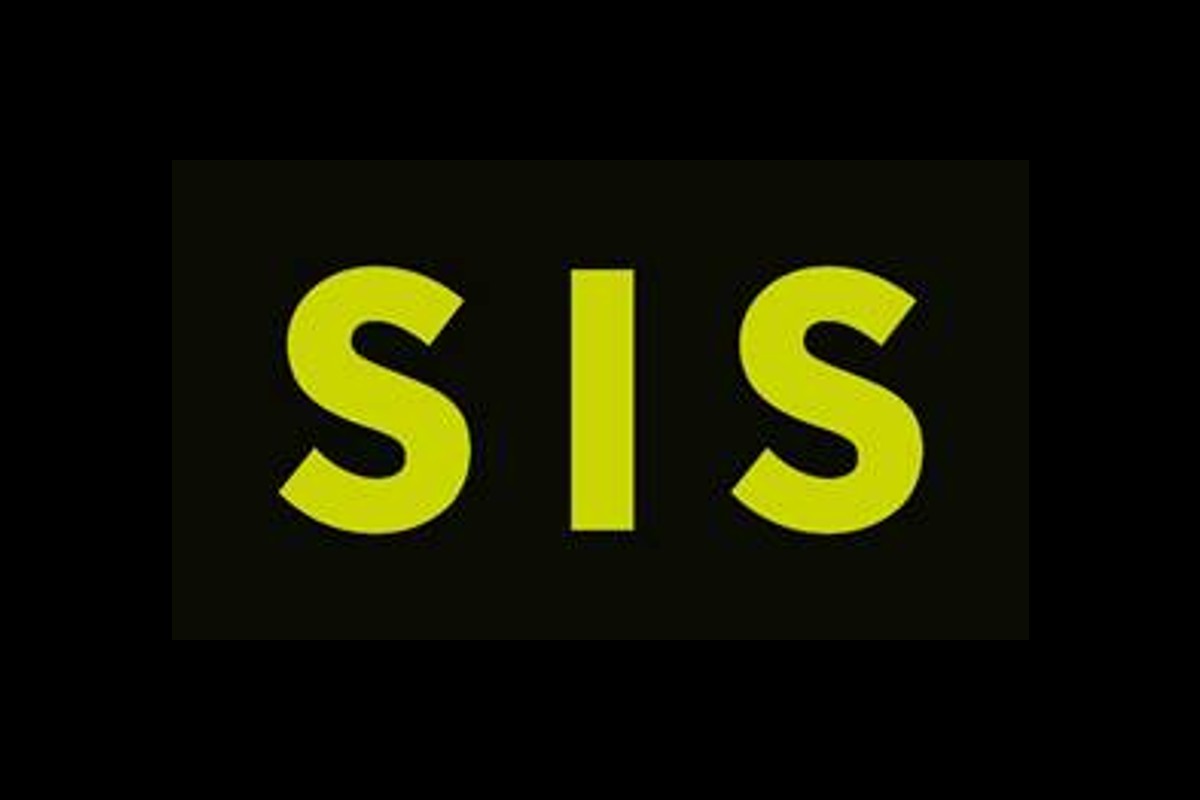 Reading Time:
< 1
minute
SIS (Sports Information Services), the leading multi-channel supplier of 24/7 live betting services, has signed a deal to integrate its offering onto the platform of leading global provider BetConstruct, starting with its 24/7 Live Racing Content.
The landmark agreement brings high-quality racing content from around the world to BetConstruct's extensive network, adding significant value for the provider's operator partners. BetConstruct is a global award-winning technology and services provider for the online and land-based gaming industries and its platform boasts a vast network of global operators.
The deal represents an important step within the stated ambition of SIS to further develop relationships with leading platforms.
Following completion of the integration process, BetConstruct's partners will gain access to 24/7 Live Racing Content that provides operators with profitable short-form content throughout the day. The content comprises an annual total of over 35,000 horse races and 38,000 greyhound events, taking place at over 170 racecourses across five continents. All racing content is supplied as an end-to-end solution including live streamed pictures, data, commentary, on-screen graphics with betting triggers along with an extensive range of markets and prices.
This delivery of profitable short-form content throughout the day offers a betting event every three minutes, with the BetConstruct agreement further boosting the ever-growing number of leading operators that benefit from SIS' revenue-boosting services.
Andy Kelly, Commercial Manager (UK & Europe) at SIS, said: "We've been extremely open that SIS has a strategic goal of strengthening its partnerships with platforms and distributors. BetConstruct has an excellent global reach that allows for significantly more operators worldwide to have access to the best racing products on the market. It has also been a pleasure working with the BetConstruct team and I am looking forward to a long and successful partnership."