ANJ: Summary of the Online gambling market for the first quarter of 2021: business continues to grow in all gambling segments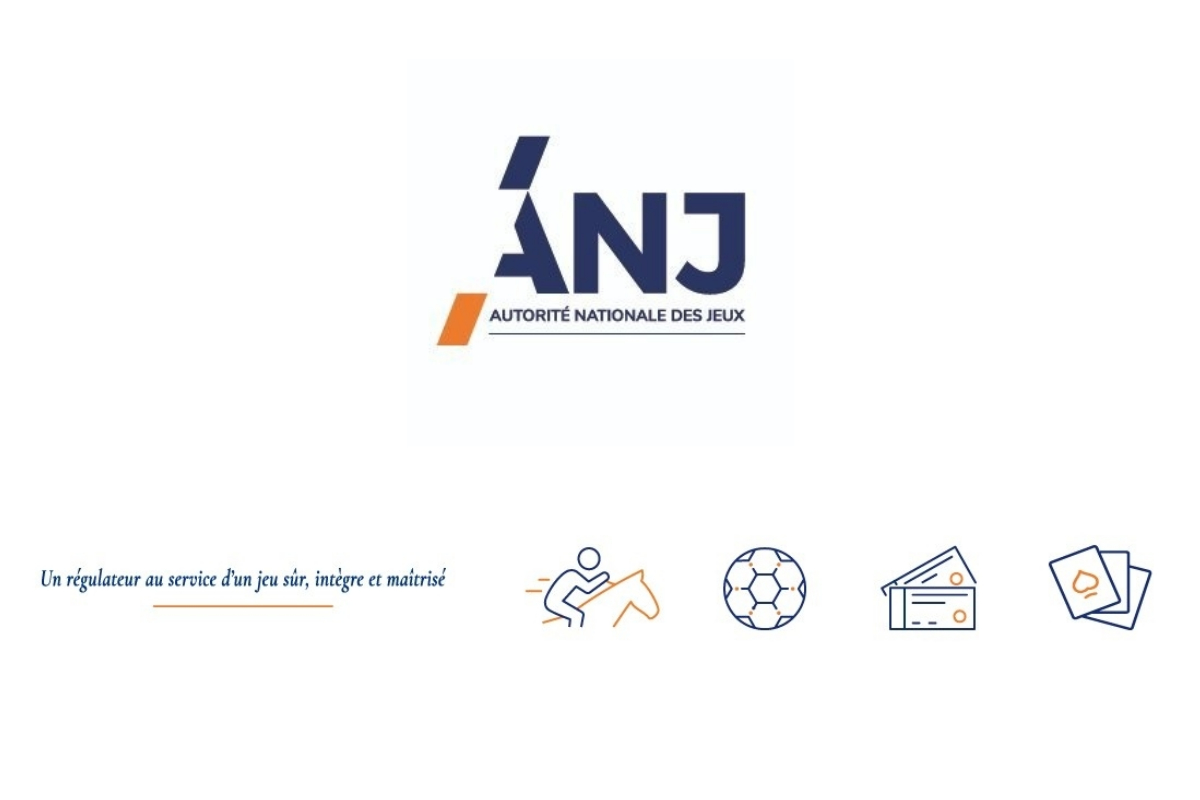 Reading Time:
4
minutes
After a singular year in 2020, which ended with a 22% increase in the sector's turnover, the first quarter of 2021 confirms the very dynamic growth of the online gambling market, with a 35% increase in turnover compared to the same period in 2020. Sports and horse racing betting once again recorded record stakes, while poker, still on the rise, began to return to normal.
In the first quarter of 2021, the turnover of the online gambling sector is up 35% and amounts to 587 million euros. The business was driven by 3.1 million players on accounts, a player base that is up 19% compared to 2020. Each segment of online gambling opened to competition have seen further strong growth in activity this quarter. These performances illustrate the acceleration of the digitalisation of gambling practices, which is a consequence of the health crisis and whose structuring character will have to be confirmed over the long term. As such, the levels of growth recorded in the first quarter of 2021, which are measured in relation to the first quarter of 2020, should be viewed with a certain amount of caution since, on the one hand, they are influenced upwards, for the two online betting segments, by the loss of business linked to the suspension of French sports betting and horse racing betting and, on the other hand, they are oriented downwards for the online poker market, due to the peak of business recorded at the same period last year.
Online sports betting: record stakes and new players
The online sports betting segment, which was the most affected by the first period of lockdown, is the one that has seen the most spectacular growth in stakes this quarter. 2.2 billion euros (+79%[1] compared to Q1 2020) were approximatively bet by the players on the competitions of the quarter, which corresponds to the highest amount of stakes recorded in a quarter. The number of sports bettors in the quarter increased by 29% to almost 2.5 million active player accounts (APA). It is very likely that the growth in activity will continue at a high rate this year due to the two major competitions, the European football championship and the Summer Olympic Games.
The FDJ reports a volume of sports betting stakes recorded on the two distribution channels equal to 1.1 billion euros in the first quarter of 2021, which corresponds to an increase of 46% compared to its results for the first quarter of 2020.
Online horse racing betting: growth continues and expands
The growth dynamic of the online horse racing betting market observed in 2020 is also continuing at a very steady pace. The horse racing stakes, which amount to 481 million euros, increased by 60% compared to the first quarter of 2020, again the highest volume of stakes recorded in a quarter. At the same time, the turnover of the six licensed horse racing betting operators reached 110 million euros, an increase of 48% compared to the first quarter of 2020. Online horse racing betting also recorded a 13% increase in players, with a total of 402,000 active player accounts (APA) over the quarter.
The horse racing betting offer at points of sale remains affected by the health restrictions which, as revealed by PMU, led to the closure of almost 40% of the points of sale for several consecutive months. As a result, the operator posted a 23% drop in stakes placed in its network of sales outlets for a total of 1.3 billion euros.
Online poker: lower growth marks the beginning of a return to normality
Online poker, which recorded the highest turnover increase in 2020, continues to grow at a sustained rate but at a lower rate than in previous quarters. Thus, the sector's turnover grew by 23% to 120 million euros. The number of online poker players grew by 9% (991,000 active player accounts, (APA)). The results of online poker for the next quarter should however interrupt this dynamic, since they will be calculated with regard to the 2nd quarter of 2020, which had shown an exceptional level of activity due to the first lockdown.
| | | | |
| --- | --- | --- | --- |
|   | Q1 2020 | Q1 2021 | Variation |
| TOTAL |   | |   |
| Actives player accounts | 2 598 000 | 3 078 000 | + 19% |
| Gross Gambling Revenue | 435 m€ | 587 m€ | + 35% |
| Sports betting | | | |
| Actives player accounts | 1 915 000 | 2 466 000 | + 29% |
| stakes | 1 220 m€ | 2 181 m€ | + 79% |
| Gross Gambling Revenue | 263 m€ | 357 m€ | + 36% |
| Horse racing betting |   | |   |
| Actives player accounts | 357 000 | 402 000 | + 13% |
| stakes | 300 m€ | 481 m€ | + 60% |
| Gross Gambling Revenue | 74 m€ | 110 m€ | + 48% |
| Poker |   | |   |
| Actives player accounts | 906 000 | 991 000 | + 9% |
| Gross Gambling Revenue | 98 m€ | 120 m€ | + 23% |
For Isabelle Falque-Pierrotin, ANJ's Chairwoman: "The online gambling dynamics goes on and is accelerating this quarter. It calls for a certain vigilance and must be accompanied in order to guarantee the protection of players, especially in the run-up to major sport events such as the EURO football tournament or the Tokyo Olympic Games. As such, the ANJ reminded operators of the need for their commercial communications to emphasise the importance of maintaining a moderate and controlled gambling practice and for bonuses or welcome offers to be sufficiently clear, enabling players to understand the commitments they underlie. Additionally, the ANJ will pay particular attention to tipsters' Websites which have recently strongly developed. Some of these Websites are in fact involved in misleading practices and present a real danger for players."

Ready to see how hot this summer can get?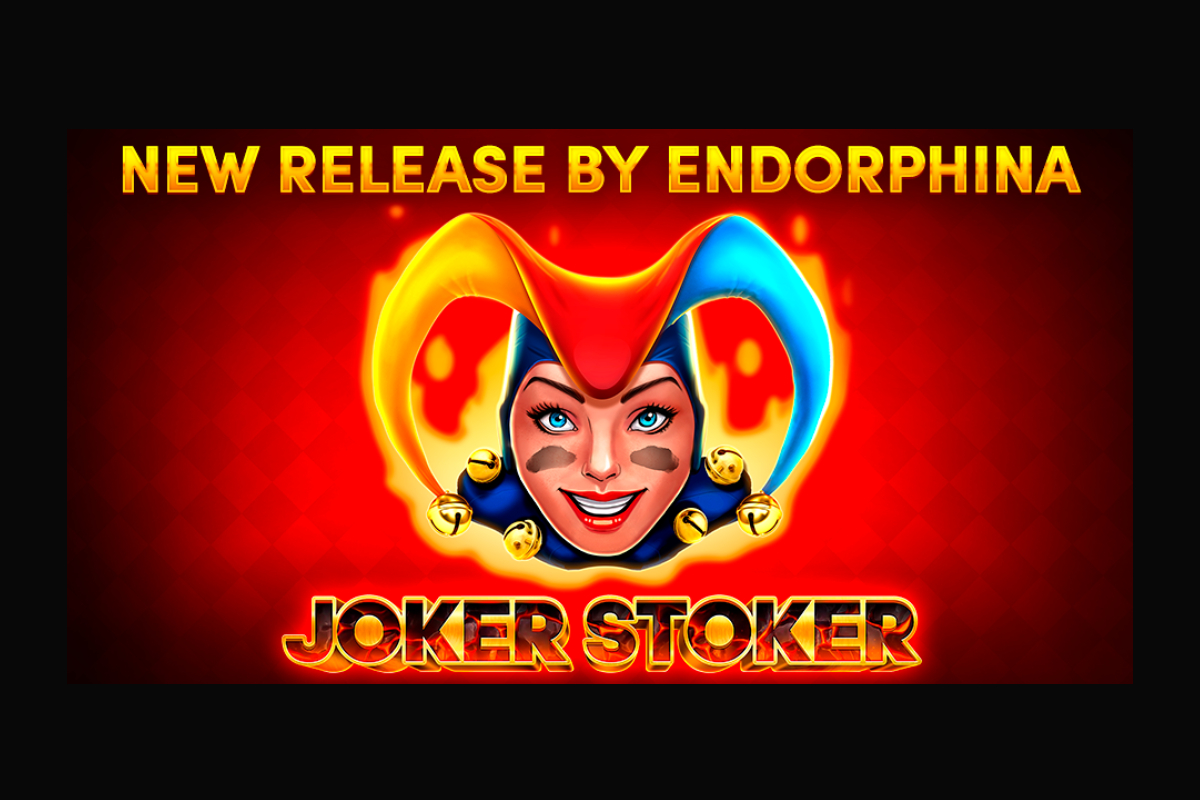 Reading Time:
< 1
minute
Endorphina has just released a scorching hot slot game called Joker Stoker, which favors those who are willing to get close to some heat.
We've heard that Joker Stoker allows you to experience what others only dream of. Will you be one of them? With so much competition in the world, will this Joker push you to the top? Sparks will definitely fly for those who are brave enough to stay and play.
Endorphina's Joker Stoker slot is a heated 5-reel, 4-row game with 40 fixed pay lines. The Wild is symbolized by a striking Joker that is ready to set every juicy fruit on fire inside this game! It substitutes for all symbols except for Scatter, which ap-pears as Free Games – up in flames! This means it can definitely get even hotter for players when 3 Scatters trigger 10 Free Games, 4 Scatters trigger 20 Free Games, and 5 Scatters trigger 30 Free Games respectively!
Endorphina's CEO, Jan Urbanec, says about the latest release, "We continue to roll-out strong classic performers. With our latest release, we proudly present the En-dorphina Joker! Joker Stoker fits into our long-term strategy to solidify our brand recognition with players."
Will you be brave enough to withstand the heat? Will sparks fly just for you? Find out in Endorphina's newest Joker Stoker game!
https://endorphina.com/games/joker-stoker
PUBG MOBILE PRO LEAGUE EMEA CHAMPIONSHIP STARTS JUNE 24TH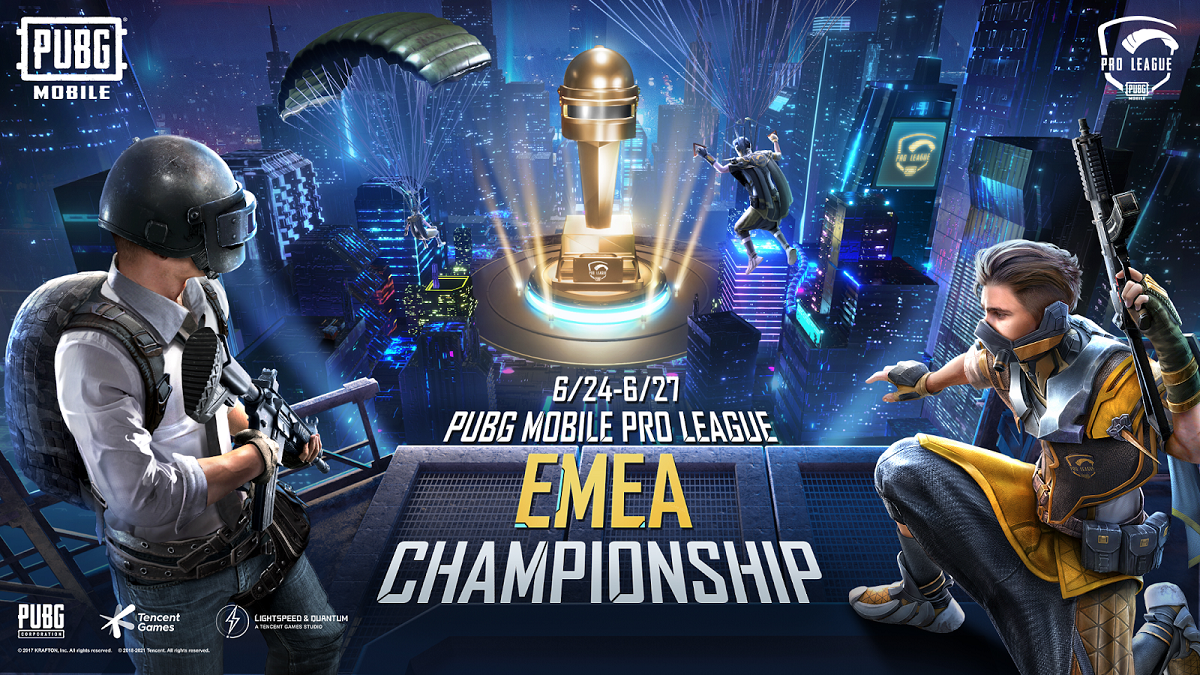 Reading Time:
2
minutes
The PUBG MOBILE Pro League EMEA Championship will officially kick off on June 24th for four days of exciting matches where the best 16 teams from across EMEA will battle it out for a $150,000 USD prize pool.
The PMPL EMEA Championship Season 1 will play host to three teams from PMPL CIS, PMPL Turkey and PMPL Western Europe, five teams from PMPL Arabia, the top team from PMCO Africa and finally Natus Vincere who were the EMEA League 2020 winner.
The top 16 teams heading to the PMPL EMEA Championship Season 1 are:
Natus Vincere (EMEA League 2020 Winner)
SLIME 4KT (PMCO Africa)
Team Unique (PMPL CIS)
1218 (PMPL CIS)
KoninaPower (PMPL CIS)
Next Rüya Gaming (PMPL Turkey)
World Of Wonders (PMPL Turkey)
Futbolist (PMPL Turkey)
Panda (PMPL Western Europe)
Destiny (PMPL Western Europe)
GODSENT (PMPL Western Europe)
GUNZ Esports (PMPL Arabia)
Rico Infinity Team (PMPL Arabia)
Sudor Esports (PMPL Arabia)
NASR Esports (PMPL Arabia)
FATE Esports (PMPL Arabia)
You can watch the PMPL EMEA Championship from June 24th to 27th on PUBG MOBILE Esports' YouTube, Facebook and Twitch channels. The PMPL EMEA Championship will start each day at 19:00 GMT+3
The PMPL EMEA Championship marks the epic conclusion of Season 1 of the PMPL Championship with PMPL Southeast Asia Championship (PMPL SEA), PMPL Americas Championship and PMPL South Asia Championship all crowning winners. For 2021 PUBG MOBILE Esports officially welcomed seven new regions to its prestigious PUBG MOBILE Pro League circuit including include North America, Brazil, LATAM, CIS, Turkey, Arabia and Western Europe.
About PUBG MOBILE Pro League (PMPL) 
The PUBG MOBILE Pro League (PMPL) is the regional and national pro-level competition in the PUBG MOBILE Esports program. The PMPL covers four Regional Championships including PMPL Southeast Asia Championship, PMPL Americas Championship, PMPL South Asia Championship and PMPL EMEA Championship. Participants in the PMPL include the best teams from the PUBG MOBILE Club Open (PMCO) and the PUBG MOBILE National Championship (PMNC). The entire PUBG MOBILE Esports program offers a total prize pool of $14,000,000 USD for 2021, the highest in mobile esports history.
32Red Goes Live with Fast Track Platform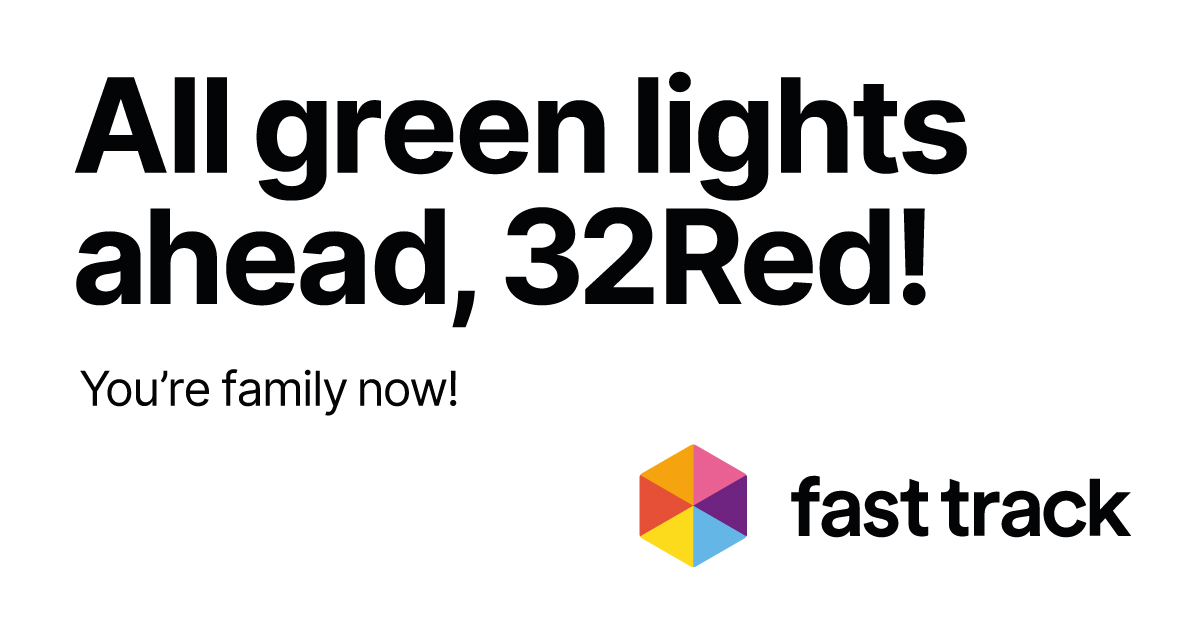 Reading Time:
< 1
minute
32Red, a Kindred Group brand, has gone live with Fast Track's customer relationship management (CRM) platform.
32Red is one of the most recognised online casino brands in the UK. The primary goal of their partnership with Fast Track has been for the team to be able to achieve greater flexibility in their campaigns with less manual labour. Fast Track's platform provides them with the rich real-time data and automation capabilities that are key to achieving this.
"Fast Track's flexibility has allowed us to build the platform we needed to execute on our vision for player engagement. We are looking forward to making use of all the capabilities and customisations we have worked on with the Fast Track team, as well as continuing to collaborate on new ideas and features," Mike Kirwan, Head of UK Customer Marketing at Kindred Group, said.
"We see any new integration as a collaboration between us and our new partner. Working with 32Red has been a great example of how that strong sense of partnership can benefit everyone involved. We have been really impressed by the creative-thinking that has shaped their implementation, and it has been fantastic to work with the 32Red team so far," Jean-Luc Ferriere, CCO of Fast Track, said.