Video Game Developers and Start-up Founders: Apply now for the Games Lift Incubator 2021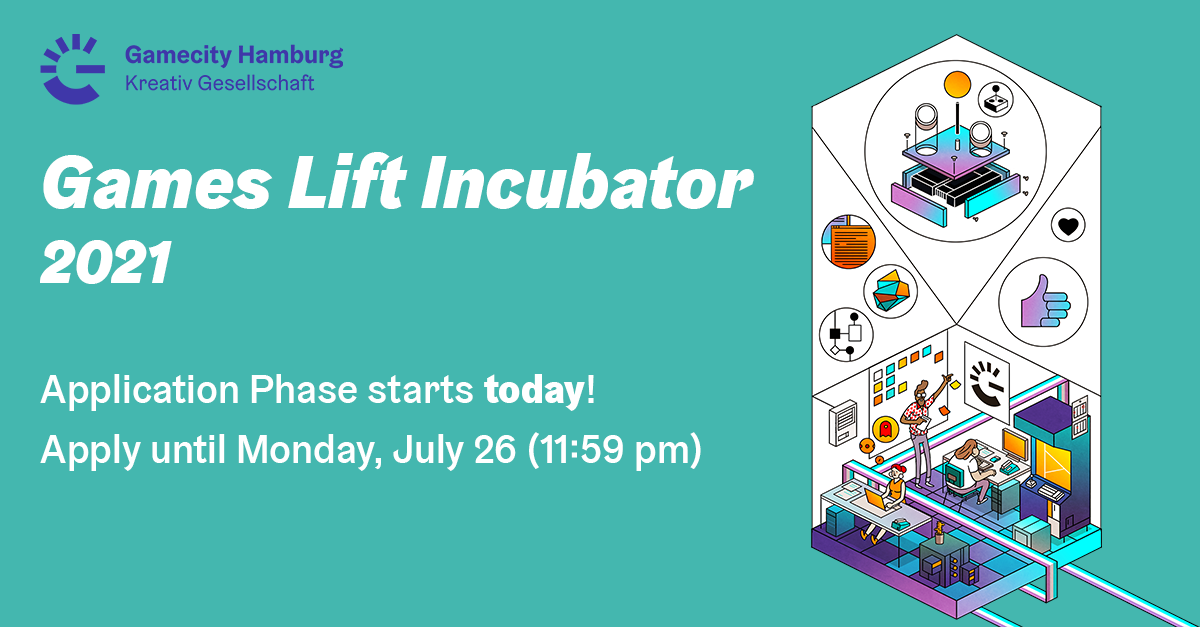 Reading Time:
4
minutes
The Hamburg-based incubator program "Games Lift" starts its application phase for 2021. Five game developer teams will be supported in creating concepts for digital games with high market potential. The Games Lift incubator premiered successfully in 2020 and is now taking in its second batch of developer teams. In addition to financial support of up to 15,000 euros per team, participants can expect a workshop and mentoring program with international games industry experts as well as workspaces in a co-working space. The applications phase runs until July 26.
"The Games Lift Incubator program leverages a great strength of Hamburg as a games industry hotspot: a broad ecosystem of games companies with experts who actively share their knowledge with up-and-coming teams. Through mentoring, coaching and financial start-up support, the Games Lift Incubator enables young teams to take important leaps towards fleshing out their project ideas. We call to everyone who's got a great game idea up their sleeve: Take this opportunity to advance your ideas and learn from some of the best in the games industry!", comments Margarete Schneider, Project Manager for the Games Lift Incubator at the location initiative Gamecity Hamburg.
What happens after the application?
After the application phase, the best applicants pitch their projects to an awarding committee of industry experts. The five teams with the most convincing pitches are accepted into the incubator. For them, the intensive phase of the Games Lift Incubator follows from September to the beginning of December 2021.
After that, Gamecity Hamburg will continue to support the teams for another year with individual coaching by professional consultants and a PR agency specializing in indie games.
During the intensive phase, participants should be able to attend workshops and coaching sessions up to two days per week. Also, all teams admitted to the incubator must either already have their headquarters in Hamburg, or move it to Hamburg.
Until July 26, 2021, applications can be submitted online via https://www.gamecity-hamburg.de/incubator/. All further important information for applicants can be found there as well.

The awarding committee
The awarding committee consists of five industry experts from successful games companies, the Hamburg Ministry of Culture and Media and Gamecity Hamburg:
Anne Beuttenmüller, Director Marketing EMEA Niantic, Inc.
After several positions at Google, Anne Beuttenmüller became the first employee of the augmented reality pioneer Niantic in Europe. As European head of marketing, she is one of the driving forces behind the success of titles such as Ingress Prime, Pokémon GO and Harry Potter: Wizards Unite.
Wolf Lang, CEO Super Crowd
Wolf Lang is co-founder of Hamburg-based indie studio THREAKS and CEO of event agency Super Crowd, which specializes in the games market. Super Crowd was recently awarded a special prize by the jury of the German Computer Game Award (Deutscher Computerspielpreis) for its virtual trade fair concept Indie Arena Booth Online, which allows indie developers present themselves digitally at the largest European video game exhibition gamescom.
Margarete Schneider, Project Manager Gamecity Hamburg
As a former Senior Product Manager and Head of Sales Department for Hamburg-based publisher and developer Daedalic Entertainment until 2018, Margarete Schneider has built an international network in the games industry and has deep insights into the marketing and distribution channels of video games. At Gamecity Hamburg, she is in charge of the Games Lift program.
Jens Unrau, Head of Department Media and Digital Economy at the Ministry of Culture and Media in Hamburg
Jens Unrau has been accompanying and supporting the development of the media and digital economy in Hamburg for over 20 years. Since 2003, he has also been the contact person for the Hamburg games industry within the Ministry of Culture and Media. He contributes his accumulated experience as the initiator of the first Hamburg prototype funding program as well as a member of the awarding committee of the new Gamecity Hamburg prototype funding.
Ole Schaper, CEO & CTO Sviper
Ole brings his experience both from developer and management positions at development studios, and as founder and CEO of his own companies. Currently he serves as co-founder, CEO and CTO for the Hamburg-based studio Sviper, which specializes in mobile games. Sviper is best known for the successful game Super Spell Heroes and was recently able to raise a seven-figure sum from international investors.
"I am excited to contribute to the promotion of young developers from Hamburg's games industry as a member of the incubator's awarding committee. As a games industry entrepreneur who founded a company in Hamburg myself, I know how valuable support from experienced industry experts can be, especially in the early stages," says Schaper, who joined the Games Lift Incubator awarding committee in 2021.
Positive summary of the Games Lift Incubator's first season
Last year, five teams from Hamburg already went through the Games Lift Incubator program successfully, which was then offered for the first time. "We met a lot of great people and noticed how open and accessible everyone in the industry is. You always hear that the market is so highly competitive, but that's not how it's lived at all; instead, everyone supports this incubator so that everyone can benefit and develop good games," reports Ole Jürgensen of his experience. Together with his team, Ole designed the virtual reality game Crumbling in the Games Lift Incubator in 2020. Gamecity Hamburg continues to support the team with subsequent prototype funding in 2021.
Further information
All information about the Games Lift Incubator, including the "How to apply" fact sheet, FAQs and the link to the online application can be found at https://www.gamecity-hamburg.de/incubator/.   
Further funding opportunities through Gamecity Hamburg
In addition to the Games Lift Incubator, Gamecity Hamburg also runs the Hamburg Prototype Funding. In the first funding round 2021, six teams and companies will be supported with a total of 252,000 euros to further develop their concepts into game- and marketable prototypes through this program.
For the first time, there will be a second round of prototype funding this year, for which developers and companies can apply from August 30.
All information on the Prototype Funding program can be found at: https://www.gamecity-hamburg.de/funding/.   

STS Group Extends BetGames Content Partnership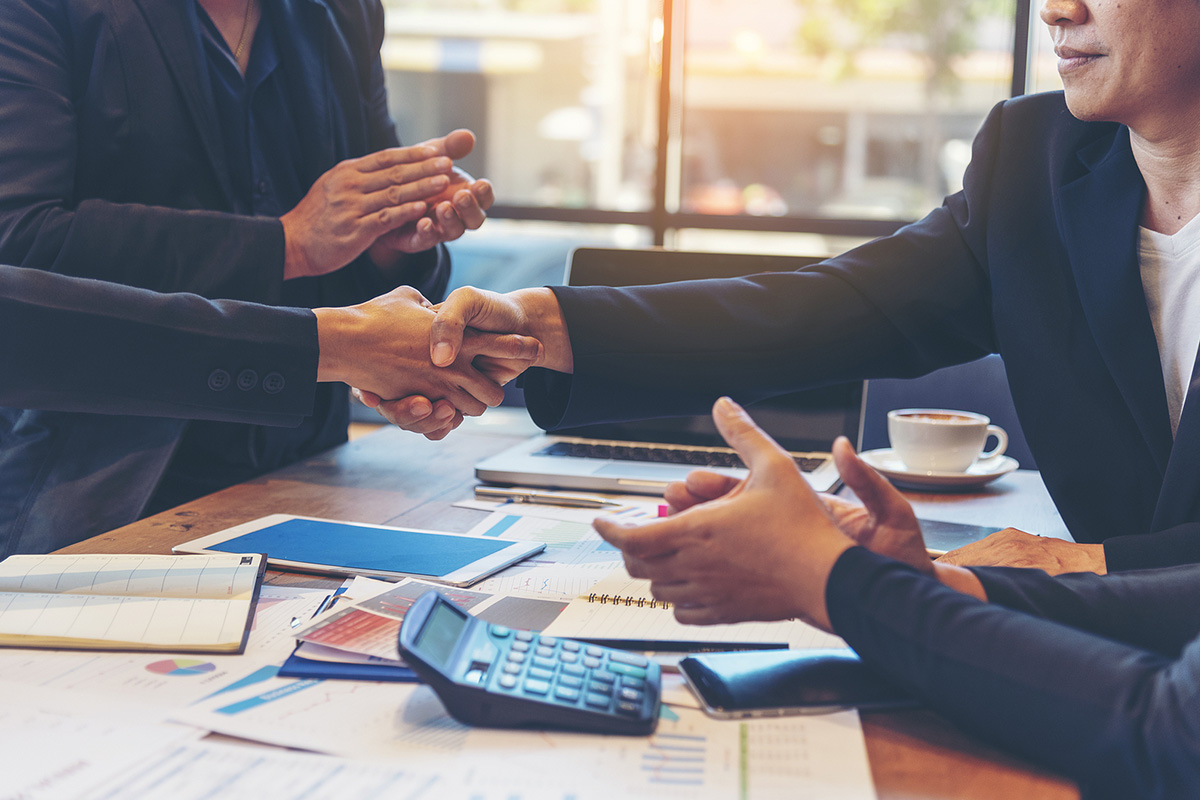 Reading Time:
< 1
minute
The STS Group has reached an agreement to continue its collaboration with TV Zaidimai for supplier BetGames' content.
Under their renewed partnership, STS will remain Poland's only operator offering BetGames' live dealer products. This new deal also includes an agreement to expand their current game portfolio.
More significantly, BetGames' offer, alongside virtual sports, accounts for more than 10% of the STS Group's net gaming revenue (NGR), giving their extended collaboration more weight.
The prolonged licence agreement includes access to various betting products as well as live dealer content, such as poker and baccarat.
Furthermore, TV Zaidimai and STS will expand their non-English language offering after they embarked on a "Polish table" project for poker in 2020.
"We are not only the largest, but also the most innovative bookmaker in Poland. We are prolonging a partnership that is very important for us and grants us exclusivity to offer BetGames products in Poland," Mateusz Juroszek, CEO of STS Holding, said.
"Player interest in products similar to BetGames products keeps growing, which is why, together with TV Zaidimai, we are investing in and personalising the offer for Polish players," he added.
"We are delighted to strengthen and deepen our fruitful partnership for the long term. STS is not only the market leader in Poland, but also the innovation leader in the region and beyond. An ideal match for us to develop a challenging market together – with great success for both parties," Andreas Koeberl, CEO of TV Zaidimai, said.
Pariplay signs new partnership deal with Switzerland's Grand Casino Bern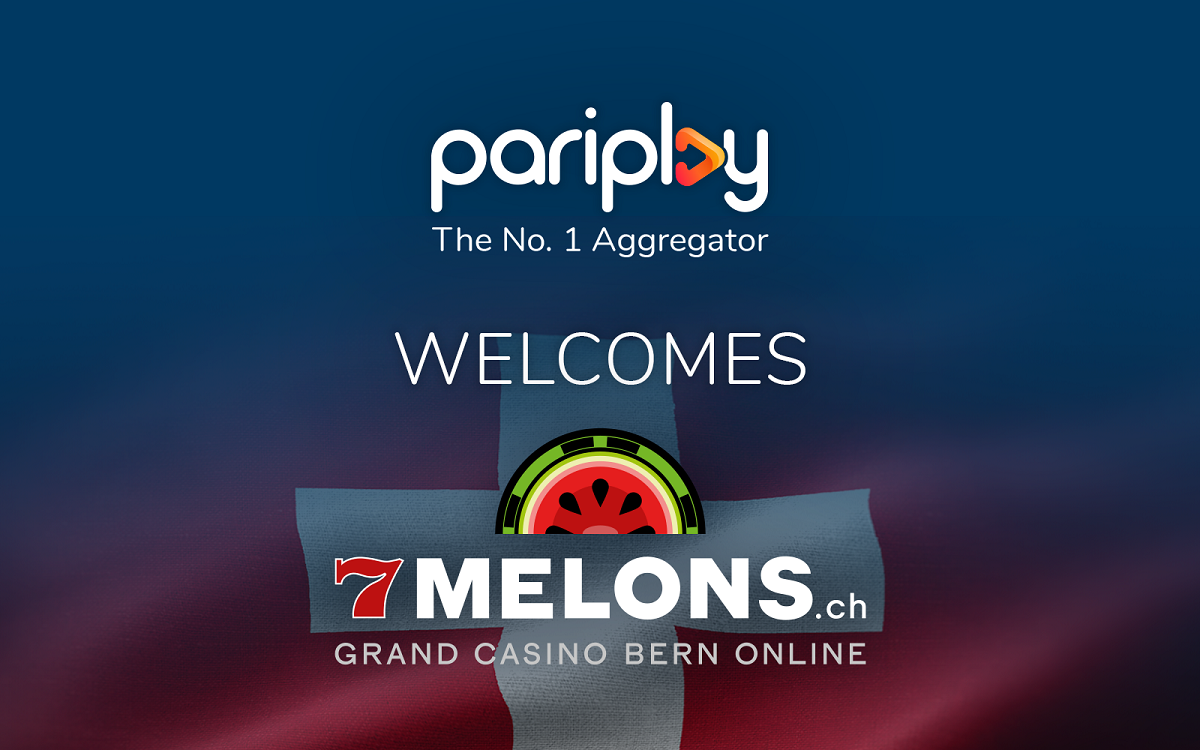 Reading Time:
< 1
minute
Aspire Global's Pariplay, the leading aggregator and content provider, has bolstered its presence in the regulated market of Switzerland by partnering with Grand Casino Bern's online brand 7 Melons.
This agreement will enable Pariplay to offer its innovative and feature-packed Wizard Games title and content from its Ignite partner programme to Swiss players at 7melons.ch, the online entity of the prominent land-based operator in the country.
The new content partnership represents the latest forward step within Pariplay's strategic growth plan across regulated markets worldwide, with a host of significant deals struck to offer leading operators content from its Fusion™ platform.
Fusion™ features thousands of games from the industry's leading games developers, in addition to a suite of back-office conversion and retention tools that enhance player value.
Andrew Maclean, VP of Sales, Pariplay, said: "This is the latest in a string of content agreements we have reached in this very exciting regulated market. Grand Casino Bern is a household name in the country and we look forward to adding to its 7 Melons brand with content we have already seen is popular with the Swiss audience. We are very excited about working together."
Ludwig Nehls, CEO at Grand Casino Bern, said: "Through its proprietary content and global game distribution programme Ignite, Pariplay offers the best of all worlds to players and we are delighted to be able to boost the selection of titles we can put before our audience in the name of world-class entertainment."
EGT Interactive Enters Czech Market with Fortuna Entertainment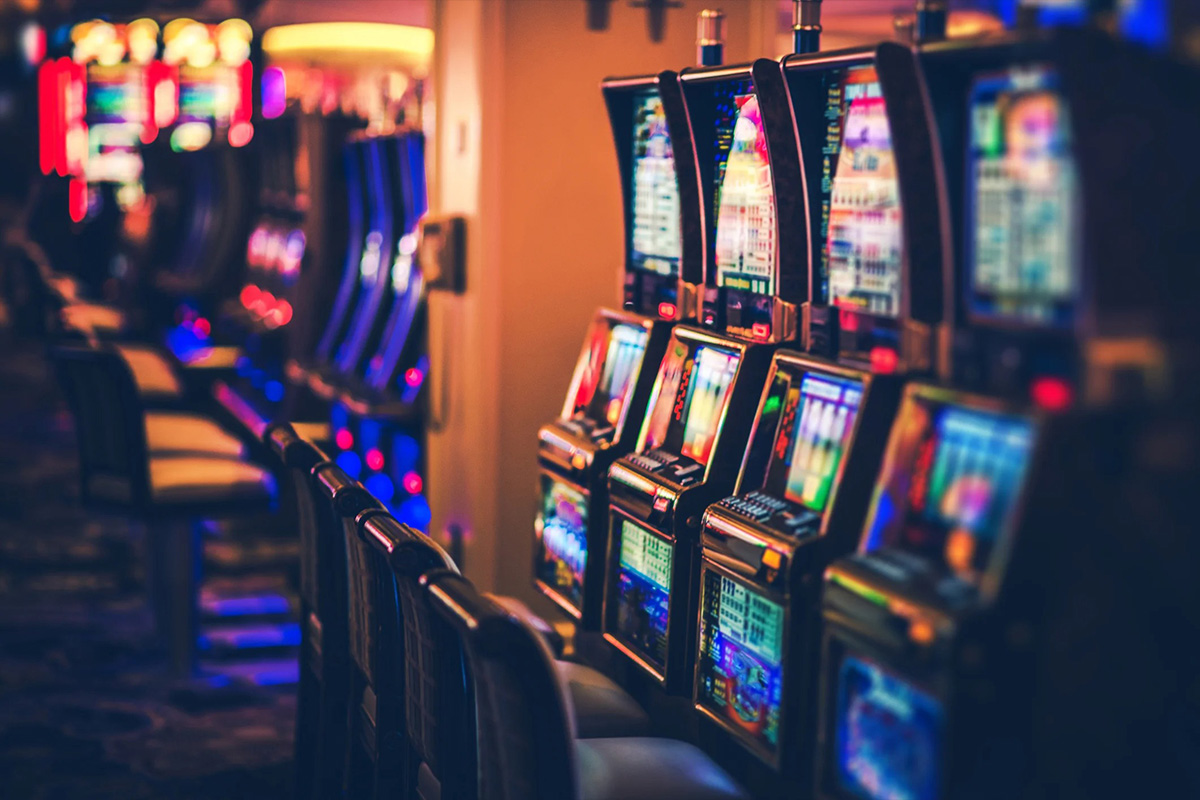 Reading Time:
< 1
minute
EGT Interactive has entered the Czech Market with one of the leading iGaming operators in the country, Fortuna Entertainment Group (FEG).
The strategic deal with Fortuna Entertainment will enable EGT to broaden the reach of its products while further diversifying the content of the slots available on ifortuna.cz. The players base can also enjoy 40 attractive EGT Interactive games, including Amazon's Battle, 40 Mega Clover, Great 27, Supreme Hot, 100 Super Hot and the trendy bonus game, the Jackpot Cards. The games are launched in partnership with RWC Energy which will ensure a stable and reliable integration process.
Fortuna Entertainment Group is a trustworthy partner of EGT Interactive, and both companies have been partnering in other markets as well. This strategic partnership exists in Romania, where the Group owns casaparilurilor.ro and efortuna.ro brands, and in Croatia through the psk.hr iGaming offering.
"We are proud to build upon this partnership with Fortuna Entertainment Group. We have already achieved great results partnering with FEG in other markets. We are rapidly growing, and such a partnership will, for sure, have a positive outcome for both parties," Ivo Georgiev, Managing Director of EGT Interactive, said.