Luxury Brands Louis Vuitton and Gucci provide further legitimacy for esports industry – states Abios Founder Oskar Fröberg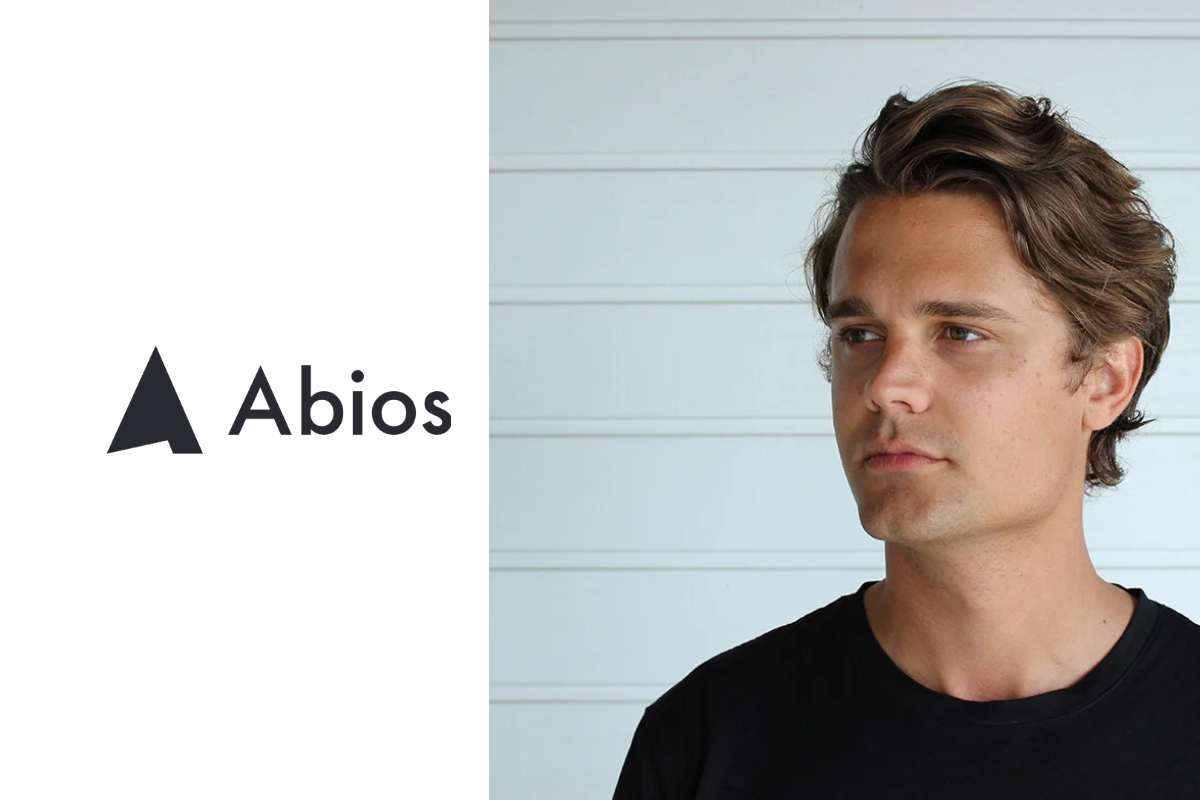 Reading Time:
5
minutes
The Abios founder and CEO explains why esports is one of the most promising sectors for future growth within the iGaming market

What does the recently announced relationship with ICE365.com mean to the company and what do you hope to achieve?
We are naturally very excited about the partnership and to contribute to the new ICE365 platform. Abios aims to provide content and detailed insights for the industry to take part of through the platform, while presenting our team with a great communication platform to address important topics and potential issues. Among these are very important but often overlooked topics such as match integrity and regulatory compliance. Building the right foundation for esports is paramount for its continued growth.
Having been active in the industry for 8.5 years, we believe ourselves to have profound insights into what is important and want to bring them to light. Our intention is ultimately to protect the future of esports. Our team also seeks to provide value for the iGaming-community through timely esports content.

The partnership has a clear focus on education – do you think there's a knowledge gap as far as esports and the broader igaming community is concerned and how do you hope to address it?
The iGaming community is well-aware of esports, as many have already identified the market as one of the most promising sectors for future growth. Most sportsbooks have also started experimenting by at least offering a couple of markets or tournaments in esports.
Esports can however be demanding to navigate since it is both dynamic and fast-moving, with changes introduced on a regular basis and new game titles still trying to establish themselves as part of the core offering. In addition to our data and odds products, we do our best to offer in-depth content around various esports-related topics to help the iGaming community identify opportunities within the sector and make educated decisions.
While there may sometimes be a slight gap in knowledge, it is more often the case that traditional companies lack properly customised tools to monetise esports. Alongside our data business, we are currently investing heavily in enabling sportsbooks to build completely custom and new experiences using our odds product.
You appear to have a strong commitment to protecting the integrity of esports – how important is this and is match-fixing a very real threat?
Match-fixing is a prevalent threat to esports, as it is to any traditional sport. Nobody wants to watch or place a bet on a match with suspicious or unfair behaviour. It removes the fun out of the competition and gambles (no pun intended) with the entire legitimacy of esports. If esports is perceived as an environment with lots of suspicious activity, its public perception and viewership will be adversely affected. This is not only a challenge for Abios but for the industry as a whole.
Today, game publishers are increasingly improving safeguards to deal with cheating, making it more and more difficult to cheat. Tournament organisers work closer with data partners and sportsbooks to identify suspicious betting behaviour. Generally, large tournaments are very safe, game publishers and tournament organisers alike take these issues very seriously. It's important to continuously raise awareness of these subjects.

Does the involvement of big blue chip sponsors the final symbolic confirmation that esports is here to stay?
While some blue chip-sponsors such as Coca Cola have been in the industry for years, the real shift is seen when non-endemic luxury brands such as Louis Vuitton and Gucci join the mix, designing skins for games as well as clothing lines with teams. These companies are incredibly quality and brand conscious. Seeing them engage in esports provides further legitimacy for the industry. We've come a long way from esports being perceived as a pastime for young boys sitting in their parents' basements, but there is still a long way to go until esports has reached its full potential.

How important is it that regulators understand the nuances of esports?
We generally do not comment on the work of regulatory bodies in esports, as we respect the immense complexities of the subject. We do however feel that it is important for regulators to understand esports and its intricacies instead of simply copying the regulations of regular sports and pasting them for esports.
A great example of a relatively new regulation is that of player ages. Several countries have put regulations in place against offering matches where the players are minors. This is both to protect the players and to combat match-fixing, which is noble. However, it simultaneously imposes complications for sportsbooks looking to keep their markets open while staying compliant in different regions simultaneously.
Abios has always put a lot of emphasis on regulatory compliance, which encompasses the need for downstream partners, such as sportsbooks, to comply with these regulations without any friction. We therefore make regulatory compliance tools an integral and automatic part of our products.

During the pandemic has esports managed to fill a void while the traditional big sports such as football weren't able to function properly?
When practically all traditional sports were delayed, postponed or outright cancelled more than a year ago, we experienced a strong influx in interest for esports. The esports betting market has proven to be very pandemic-resilient. The best part is that esports seems to remain popular, even as traditional sports have come back.
The interest is definitely there among punters and the audience is huge. However, we still believe that there is a long way to go with building the best possible products for esports. We are conducting extensive research to find the most engaging markets and fast integration processes for our odds feed and will bring new and unique possibilities for customer differentiation given the data rich nature of esports.

Has the pandemic created a new esports audience and demographic?
With more people staying at home, more people have picked up on esports tournaments. However, the pandemic has also increased the pace of change in the esports industry. New games have grown in popularity, especially sports games which from a competitive esports perspective were very small two years ago. These games have helped bridge the gap to esports for regular sports fans and punters. The sports games have also proven to work tremendously well as filler products for when there are no matches in traditional sports.

Is this the most exciting time to be involved with the esports phenomenon and what does it mean to you personally and to Abios as a company?
With the risk of sounding clichéd, it has always been an exciting time to be involved within esports. The industry is fast-growing and nowhere near its peak.
While our odds product is currently on par with other products on the market, we have so much more in the pipeline. We have built a strong foundation with over eight years of esports data management and base our in house modelling on this unique dataset and platform. This allows us to drive down bet delays and increase uptime through automation while creating completely unique and engaging bet offers.

Clarion's head of Esports, William Harding, described Abios as being 'the perfect partner' – would you concur?
We want to add value to Clarion Gaming's high-quality content by bringing our expertise and leveraging our 8+ year history in esports to provide the iGaming audience with further insights. Given the past years growth in the esports iGaming-sector, this partnership is certainly a perfect fit.

NODWIN GAMING BRINGS THE EXCLUSIVE HINDI BROADCAST OF APAC LAST CHANCE QUALIFIERS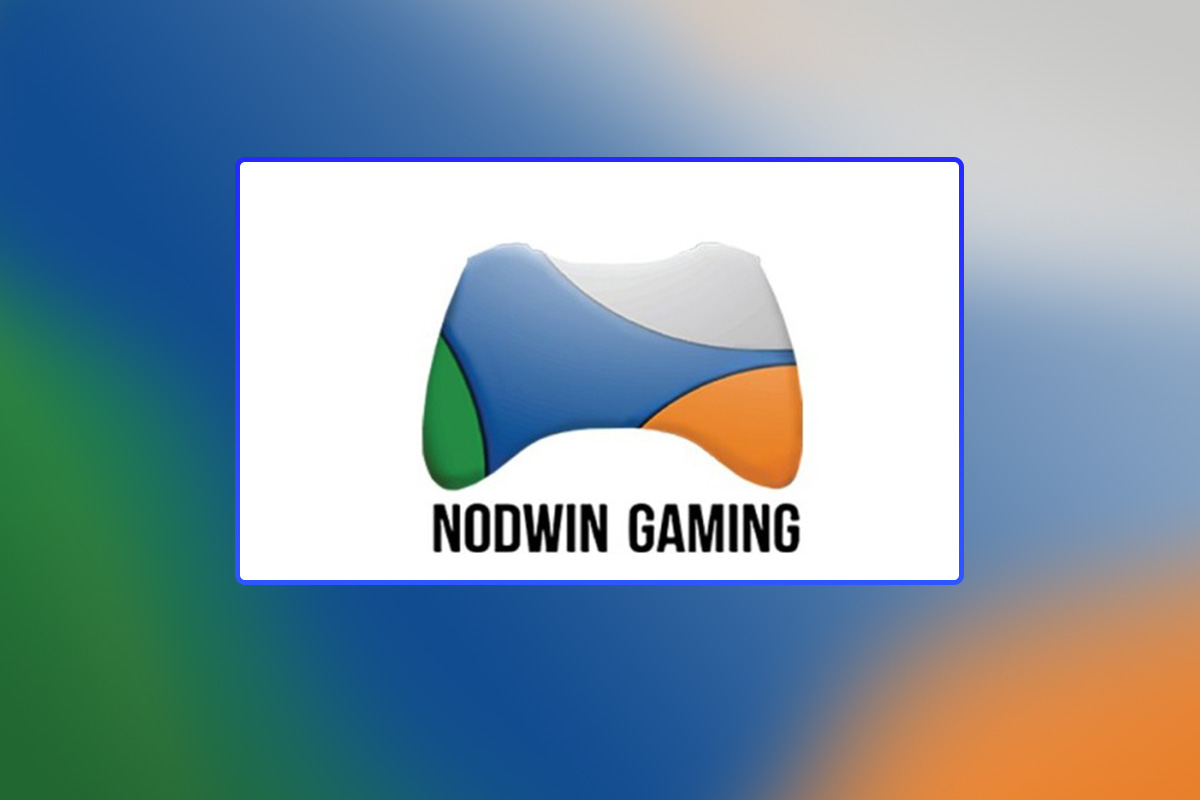 Reading Time:
2
minutes
The Hindi broadcast will run on Nodwin Gaming YT channel from 11-17 October
South Asia's Leading esports company NODWIN Gaming is all set to do the exclusive Hindi broadcast of the Asia Pacific Last Chance Qualifiers dated from 11-17 October on Nodwin's official Youtube channel.
The APAC LCQ will play the best teams from Korea, Japan, China, Southeast Asia and South Asia in the penultimate qualifiers for the Valorant Champions Tour. The South Asia region saw an open door to the APAC LCQ through the Valorant Conquerors Championship by Nodwin Gaming that earned the winner a slot in the qualifiers for VCT. Indian team Global Esports emerged victorious and advanced to the APAC LCQ.
For the first time in PC esports history, South Asia witnessed a total peak viewership of 60K and garnered 6 million views for the whole tournament. Out of which 76.6% was for the Hindi broadcast alone. The hype and the reception for the India qualifiers and the Grand Finals were phenomenal considering the number of people tuning in to watch the matches. The Grand Finals of VCC happened to be El-Classico, the synonym for the greatest rivalry in the Indian Valorant circuit between Global Esports and Velocity Gaming. The tournament ended with Global Esports winning 3-2 in a nailbiter. From losing India Qualifier #1 to winning the title, GE won hearts and praises from all around the world. We will get to see them competing in APAC LCQ for a slot in VCT.
"APAC LCQ is taking the finest team forward and we can't wait to see how the competition pans out. After giving a great reception for VCC, I'm sure the fans will be eager to watch the LCQ as well and what could have been better than a dedicated Hindi broadcast by Nodwin itself. Let's make our presence felt. All the best to the lads at Global Esports, make us proud", said Akshat Rathee, MD & Co-Founder, NODWIN Gaming.
"LCQ broadcast in Hindi is a great way to bring our community together to cheer for Global Esports, and when you have the entire region rooting for you, anything is possible! Personally, I am a big fan of Global Esport's journey so far and I will definitely be rooting for them on the Hindi broadcast on Nodwin Gaming's channel. Do drop by to send some luck to the boys. All excited to see some Skrossi supremacy", said Sukamal Pegu, Publishing Leader, India & South Asia, Riot Games
The hype created from the Valorant Conquerors Championship by NODWIN Gaming solidified the region's presence in the global map of Valorant esports and its journey in the VCT.
The exclusive Hindi broadcast is aimed at bringing a local flavour to great competition for the ardent lovers of the game and the tournament in India.
Epic Esports Events Announces Dota 2 Champions League Season 4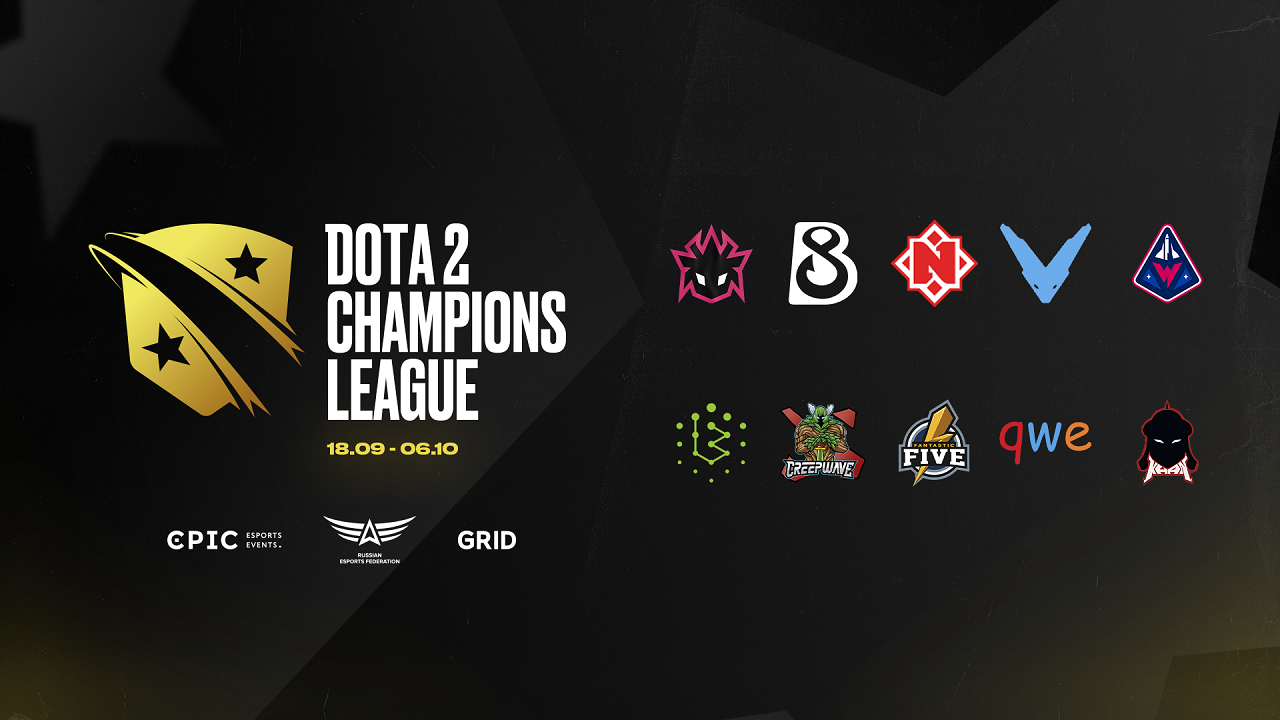 Reading Time:
< 1
minute
The tournament operator Epic Esports Events with the support of the Russian Esports Federation will hold Dota 2 Champions League Season 4. The tournament will be held from September 18 to October 6, where teams will draw a prize pool of $50.000.
Dota 2 Champions League Season 4 participants:
D2CL Season 3 Winner — V-Gaming;

B8;

PuckChamp;

Fantastic Five;

Nemiga Gaming;

Brame;

Winstrike Team;

Creepwave;

The Open Qualifier winners — Khan and qwerty.
The group stage matches will be played in the Round Robin system in the bo3 format.
The group stage participants with the highest number of points will advance to the playoff stage, where they will compete in Double Elimination bracket, in the bo3 format up to and including the semifinals. The final match will be played in the bo5 format.
Qualifier matches will be Single Elimination bo1 up to the semifinals, from then teams will play bo3.
The Dota 2 Champions League tournament series started on July 19. 5 championships will be organized with a total prize pool of $250.000. The Russian-language tournaments broadcast is conducted by the RuHub Studio, you can follow them on the studio's channel on Twitch and on VKontakte social network. Broadcasts in English are held on The EsportsBible (TEBTV) platform. Epic Esports Events has also furthered their partnership with GRID esports who remain as the exclusive data partner for each tournament in the series. GRID will continue using their technology to improve the viewing experience across the broadcasts.
WePlay Esports Invitational: Initial Results and Photo Tour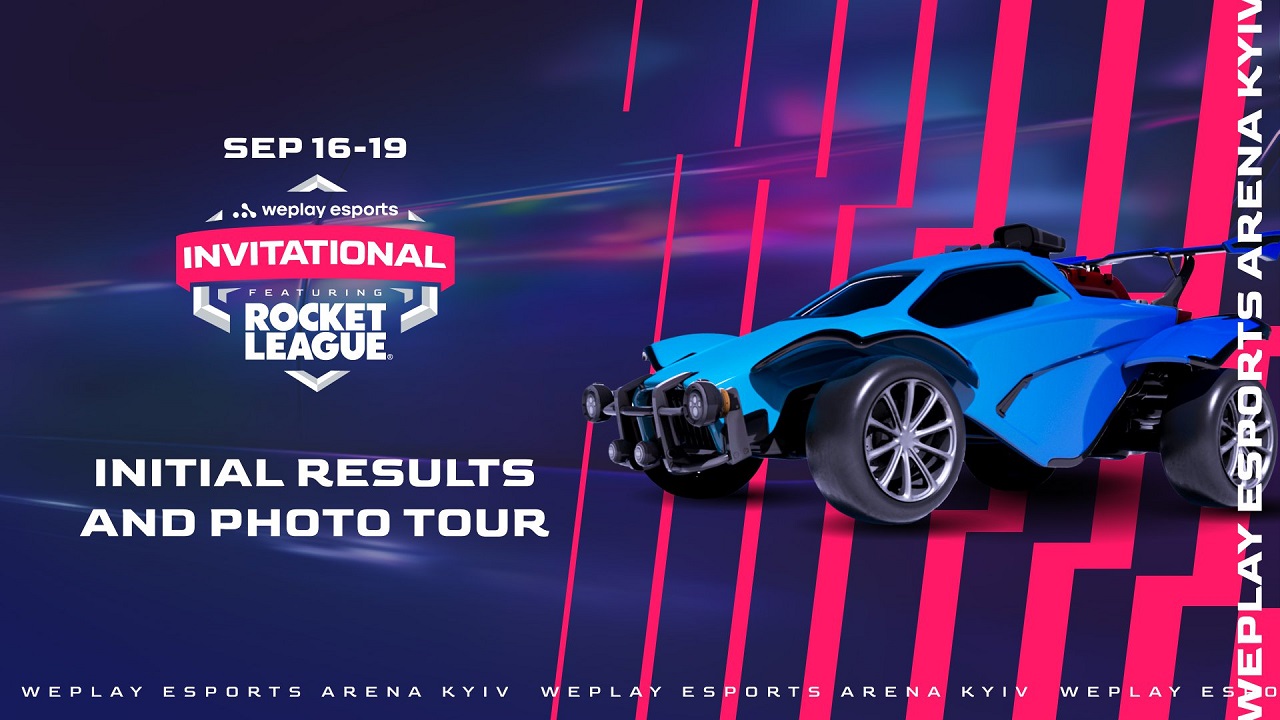 Reading Time:
< 1
minute
On September 16, the first Rocket League tournament hosted by WePlay Holding kicked off at the WePlay Esports Arena Kyiv. All participating teams have already shown their skills in the matches, and here are the results.
The first tournament day of the WePlay Esports Invitational featuring Rocket League began with the quarterfinals between the teams of each region in a Bo7 format.
Results of the first game day — EMEA:
Team BDS 4 : 0 Sandrockgaming
Vodafone Giants 0 : 4 Guild Esports
Team Vitality 4 : 0 Dignitas
SMPR Esports 2 : 4 Karmine Corp
Results of the first game day — NA:
Spacestation Gaming 3 : 4 Shopify Rebellion
ENVY 0 : 4 FaZe Clan
G2 Esports 4 : 1 Rogue
The General NRG 4 : 1 Soniqs
The WePlay Esports Invitational is the first Rocket League tournament hosted by WePlay Holding with the support of Psyonix. The tournament is to take place on September 16–19, 2021, with a total prize pool of $100,000.