Luxury Brands Louis Vuitton and Gucci provide further legitimacy for esports industry – states Abios Founder Oskar Fröberg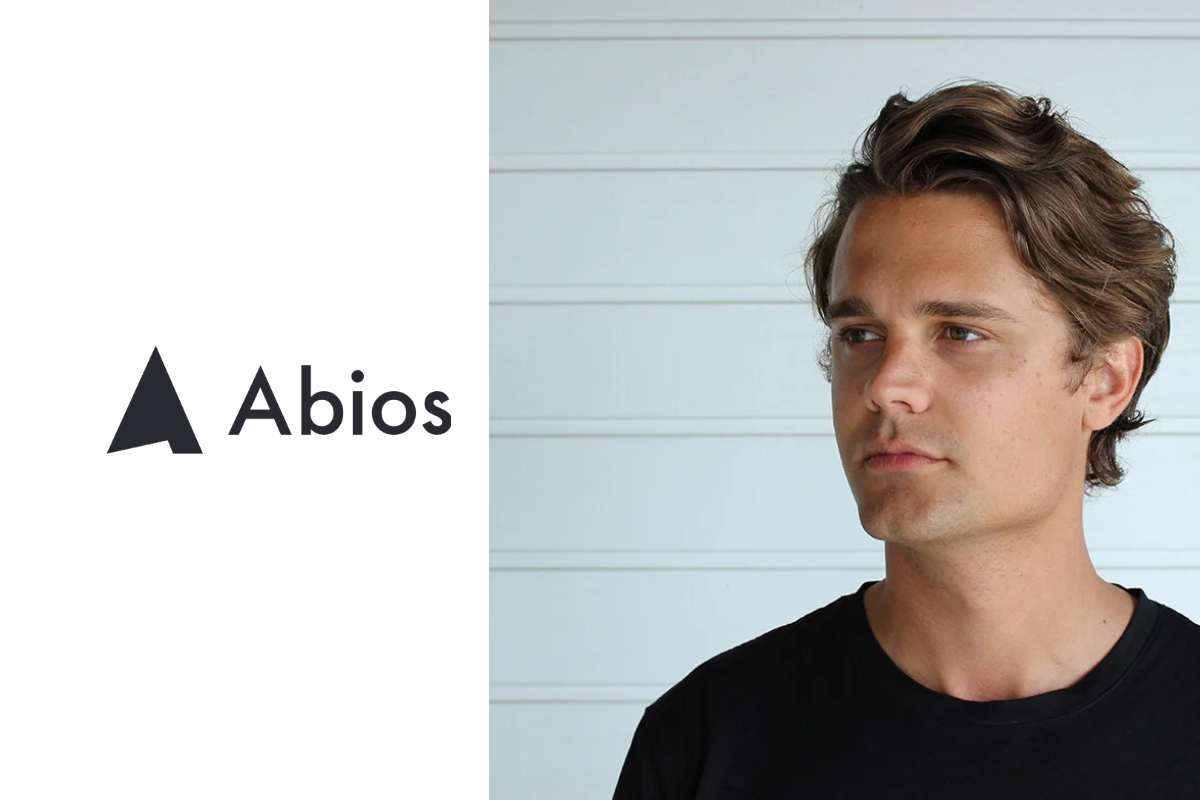 Reading Time:
5
minutes
The Abios founder and CEO explains why esports is one of the most promising sectors for future growth within the iGaming market

What does the recently announced relationship with ICE365.com mean to the company and what do you hope to achieve?
We are naturally very excited about the partnership and to contribute to the new ICE365 platform. Abios aims to provide content and detailed insights for the industry to take part of through the platform, while presenting our team with a great communication platform to address important topics and potential issues. Among these are very important but often overlooked topics such as match integrity and regulatory compliance. Building the right foundation for esports is paramount for its continued growth.
Having been active in the industry for 8.5 years, we believe ourselves to have profound insights into what is important and want to bring them to light. Our intention is ultimately to protect the future of esports. Our team also seeks to provide value for the iGaming-community through timely esports content.

The partnership has a clear focus on education – do you think there's a knowledge gap as far as esports and the broader igaming community is concerned and how do you hope to address it?
The iGaming community is well-aware of esports, as many have already identified the market as one of the most promising sectors for future growth. Most sportsbooks have also started experimenting by at least offering a couple of markets or tournaments in esports.
Esports can however be demanding to navigate since it is both dynamic and fast-moving, with changes introduced on a regular basis and new game titles still trying to establish themselves as part of the core offering. In addition to our data and odds products, we do our best to offer in-depth content around various esports-related topics to help the iGaming community identify opportunities within the sector and make educated decisions.
While there may sometimes be a slight gap in knowledge, it is more often the case that traditional companies lack properly customised tools to monetise esports. Alongside our data business, we are currently investing heavily in enabling sportsbooks to build completely custom and new experiences using our odds product.
You appear to have a strong commitment to protecting the integrity of esports – how important is this and is match-fixing a very real threat?
Match-fixing is a prevalent threat to esports, as it is to any traditional sport. Nobody wants to watch or place a bet on a match with suspicious or unfair behaviour. It removes the fun out of the competition and gambles (no pun intended) with the entire legitimacy of esports. If esports is perceived as an environment with lots of suspicious activity, its public perception and viewership will be adversely affected. This is not only a challenge for Abios but for the industry as a whole.
Today, game publishers are increasingly improving safeguards to deal with cheating, making it more and more difficult to cheat. Tournament organisers work closer with data partners and sportsbooks to identify suspicious betting behaviour. Generally, large tournaments are very safe, game publishers and tournament organisers alike take these issues very seriously. It's important to continuously raise awareness of these subjects.

Does the involvement of big blue chip sponsors the final symbolic confirmation that esports is here to stay?
While some blue chip-sponsors such as Coca Cola have been in the industry for years, the real shift is seen when non-endemic luxury brands such as Louis Vuitton and Gucci join the mix, designing skins for games as well as clothing lines with teams. These companies are incredibly quality and brand conscious. Seeing them engage in esports provides further legitimacy for the industry. We've come a long way from esports being perceived as a pastime for young boys sitting in their parents' basements, but there is still a long way to go until esports has reached its full potential.

How important is it that regulators understand the nuances of esports?
We generally do not comment on the work of regulatory bodies in esports, as we respect the immense complexities of the subject. We do however feel that it is important for regulators to understand esports and its intricacies instead of simply copying the regulations of regular sports and pasting them for esports.
A great example of a relatively new regulation is that of player ages. Several countries have put regulations in place against offering matches where the players are minors. This is both to protect the players and to combat match-fixing, which is noble. However, it simultaneously imposes complications for sportsbooks looking to keep their markets open while staying compliant in different regions simultaneously.
Abios has always put a lot of emphasis on regulatory compliance, which encompasses the need for downstream partners, such as sportsbooks, to comply with these regulations without any friction. We therefore make regulatory compliance tools an integral and automatic part of our products.

During the pandemic has esports managed to fill a void while the traditional big sports such as football weren't able to function properly?
When practically all traditional sports were delayed, postponed or outright cancelled more than a year ago, we experienced a strong influx in interest for esports. The esports betting market has proven to be very pandemic-resilient. The best part is that esports seems to remain popular, even as traditional sports have come back.
The interest is definitely there among punters and the audience is huge. However, we still believe that there is a long way to go with building the best possible products for esports. We are conducting extensive research to find the most engaging markets and fast integration processes for our odds feed and will bring new and unique possibilities for customer differentiation given the data rich nature of esports.

Has the pandemic created a new esports audience and demographic?
With more people staying at home, more people have picked up on esports tournaments. However, the pandemic has also increased the pace of change in the esports industry. New games have grown in popularity, especially sports games which from a competitive esports perspective were very small two years ago. These games have helped bridge the gap to esports for regular sports fans and punters. The sports games have also proven to work tremendously well as filler products for when there are no matches in traditional sports.

Is this the most exciting time to be involved with the esports phenomenon and what does it mean to you personally and to Abios as a company?
With the risk of sounding clichéd, it has always been an exciting time to be involved within esports. The industry is fast-growing and nowhere near its peak.
While our odds product is currently on par with other products on the market, we have so much more in the pipeline. We have built a strong foundation with over eight years of esports data management and base our in house modelling on this unique dataset and platform. This allows us to drive down bet delays and increase uptime through automation while creating completely unique and engaging bet offers.

Clarion's head of Esports, William Harding, described Abios as being 'the perfect partner' – would you concur?
We want to add value to Clarion Gaming's high-quality content by bringing our expertise and leveraging our 8+ year history in esports to provide the iGaming audience with further insights. Given the past years growth in the esports iGaming-sector, this partnership is certainly a perfect fit.

MTG Sells ESL Gaming to Savvy Gaming Group for $1.05 Billion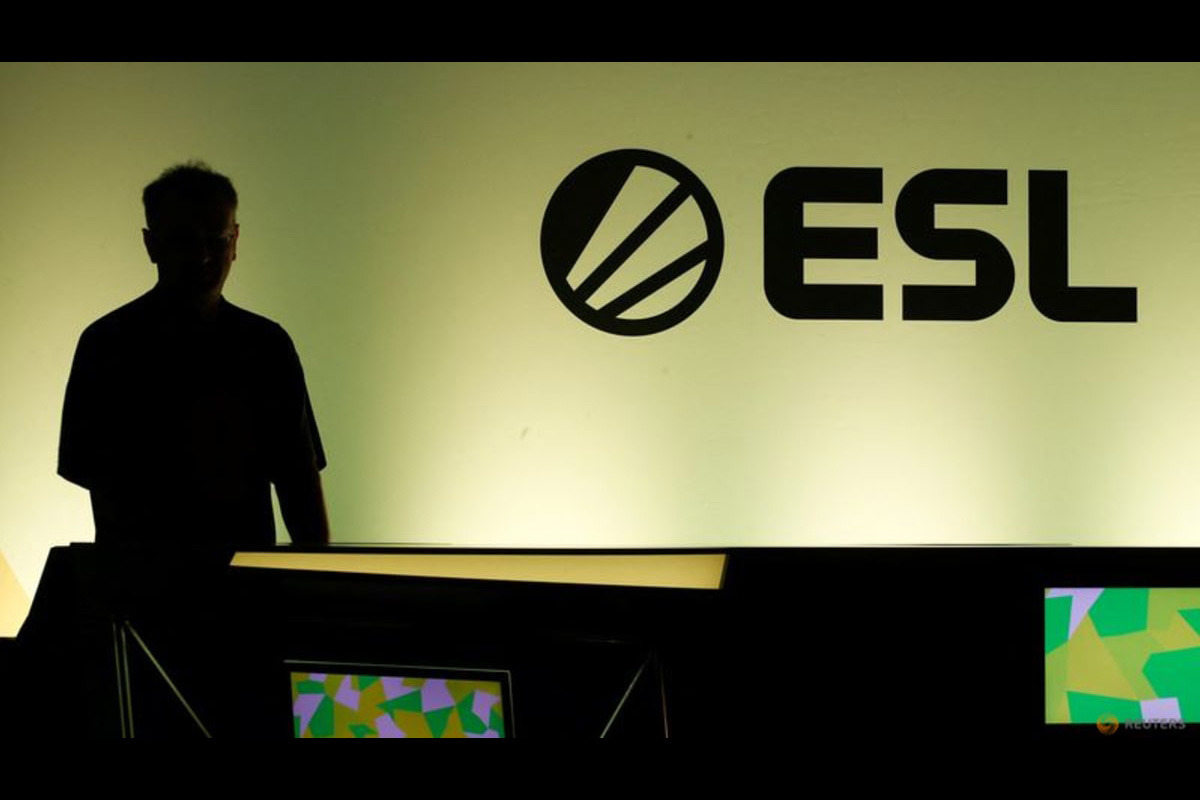 Reading Time:
< 1
minute
Swedish esports and gaming firm MTG has agreed to sell ESL Gaming to Saudi-backed Savvy Gaming Group at an enterprise value of $1.05 billion.
MTG, which owns 91.46% of ESL Gaming, corresponding to $960 million, said it was expecting net proceeds of around $875 million from the deal, including transaction-related costs.
It added that it would return at least 40% of the proceeds to shareholders, while using the rest to strengthen its position in the global gaming market, and continue its "buy and build strategy".
"Following the transaction, MTG will focus fully on accelerating growth in its pure-play gaming business," MTG, which has a market cap of around 9.76 billion crowns ($1.05 billion), said in a statement.
MTG, which bought ESL and DreamHack in 2015 and merged them under the name ESL Gaming, has acquired several gaming companies in the past year, including Hutch Games and Ninja Kiwi.
It added that Savvy Group, which is backed by the Saudi Arabian government's Public Investment Fund, was also buying tech platform FACEIT to merge the two companies into a global gaming platform.
HORIZON UNION ENTERS APEX LEGENDS SPACE WITH ACQUISITION OF ESPORTS TEAM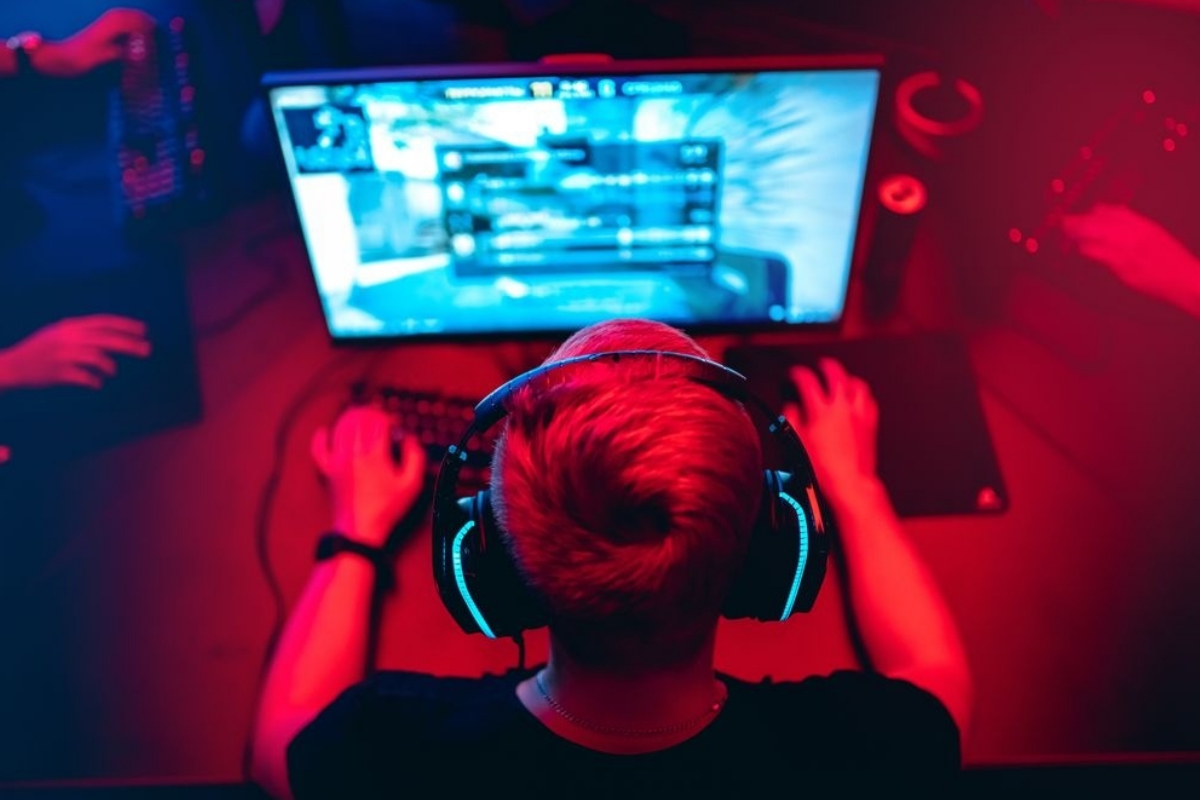 Reading Time:
2
minutes
GAMING and content organisation, Horizon Union, has unveiled its entry into APEX Legends through the acquisition of European esports team, Top Dogs.
Competing in the highest level of competitive APEX, the APEX Legends Global Series (ALGS) league, Horizon Union will be represented by players Ruabbe, Mimu and ZeroNothing, who have competed for the likes of G2 Esports, Obey Alliance and ENCE.
Top Dogs, which will now be branded under the name Horizon and powered by UFO Gaming, will be competing in the playoffs of the ALGS on 22 January 2022, after qualifying in the ALGS Split 1  League in December 2021.
Speaking on joining Horizon Union Ruabbe, captain of the Horizon team, said: "Mimu, ZeroNothing and myself have been continuously pushing expectations as a team and are super happy and excited to be joining Horizon Union. Having been given such an opportunity with a leading organisation, we are ready to achieve great things with Horizon throughout 2022."
The move to APEX further signals Horizon Union's commitment to entering the esports space following the news of its partnership with decentralised social gaming platform, UFO Gaming, in late 2021. The partnership will see both organisations expand brand affinity in the gaming sphere, with a particular focus on esports.
Will Mollett, co-founder and talent and partnerships lead at Horizon Union, said: "Horizon's movement into the highest level of APEX is merely a testament to our vision for the brand, with the acquisition of a fantastic EU team, Top Dogs.
"With this spearheading our esports efforts, we could not be happier to be working with a trio of like-minded individuals, hungry for success."
Kieran Wood, co-founder and operations and commercial lead at Horizon Union, added: "Esports has always been an element of Horizon that we've kept close to our heart as the brand scaled. The collective drive to compete at the highest level is a goal that the entire team shares and seeks to achieve with our esports launch.
"Our first steps with Apex Legends is a sign of intent and a nod to what's to come with Horizon throughout 2022 and we couldn't be more excited for this venture to begin."
Founded by Kieran Wood and Will Mollett in 2017, Horizon has grown to house over 35 creators who drive and deliver content via an always-on strategy. Working alongside global brands such as UFO Gaming, GFUEL, Boost Gaming, and ChampionUS, the organisation operates on the core principles of working closely with creators to provide strategic business value, within various verticals in the gaming world.
WePlay Holding teams up with ISDE to provide an esports educational program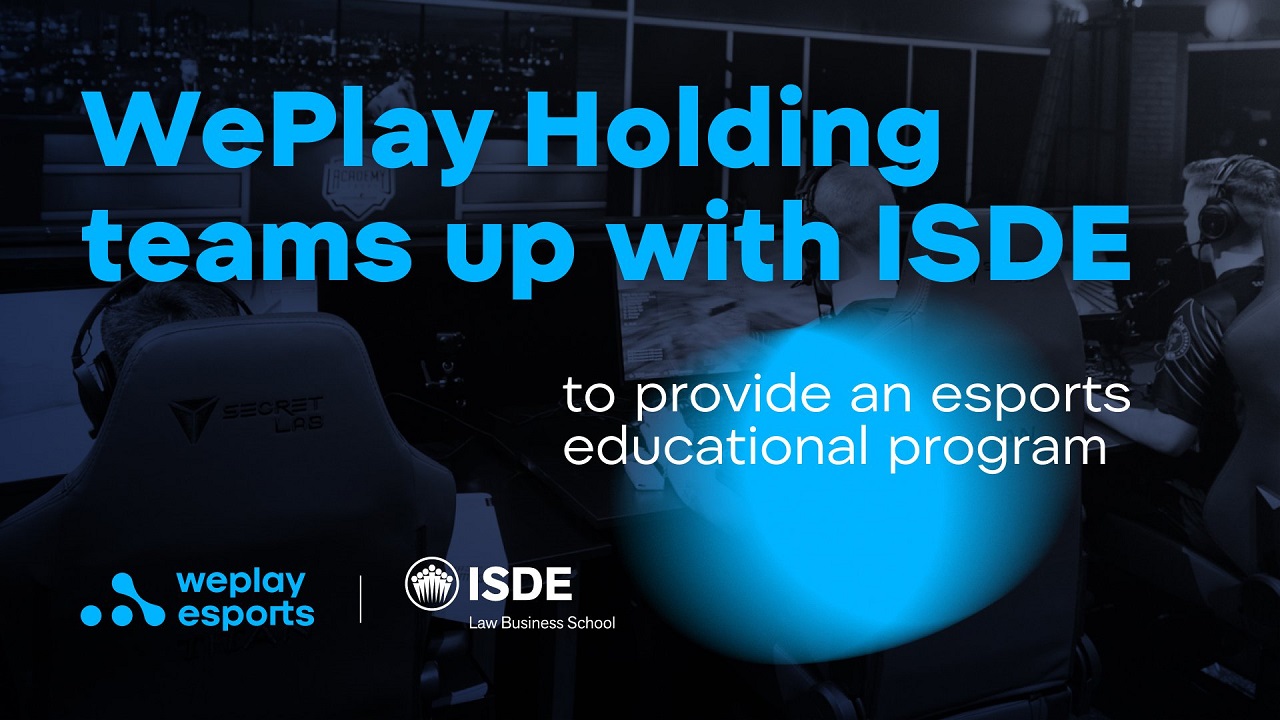 Reading Time:
2
minutes
The WePlay Holding esports group entered into a partnership with ISDE Law Business School to offer a new Esports Business ISDE Master's degree program. To contribute to the training of future esports industry professionals, WePlay Holding will provide its experts to ISDE as guest professors and invite students for unpaid internships.
ISDE Spanish University Center, founded by world-leading law firms, uses a practical methodology to train and teach its students. Adopting a hands-on approach, ISDE invites professionals from various industries and offers internships from the first year.
As experts in the esports sector, WePlay Holding supports the new Esports Business ISDE Master's degree course within an annual partnership. Besides teaching students the basics of esports, WePlay Holding will invite some of them to join the team for 3–6 months to work on real-life cases.
Esports is much more than an entertainment industry sector — it's also highly technological. Therefore, to develop the industry further, esports needs professionals who can tell the difference between a traditional publisher's business model and a mobile one, build a digital strategy, understand the ins and outs of content production, etc. The Esports Business ISDE Master program aims to transmit to students this knowledge, allowing them to contribute to esports after graduation.
"WePlay Holding seizes every opportunity to support the development of esports, especially when it comes to education. We are looking forward to the start of the course and are ready to make every effort to nurture the future aces of the industry," says Oleh Humeniuk, CEO of the WePlay Holding esports group.
"In esports as any other field, something more than talent and vocation is needed. Training and study are important to stand out. Not any training, not with anyone. You need to be trained by the best with the most appropriate method. ISDE and WePlay Holding are going to provide it, only to those who really want to make out of the esports business their living and turn their Passion into a Career,"
 shares 
Alejandro Martín
, Head of Admissions Department at ISDE.
The ISDE program isn't the first educational project for WePlay Holding. In 2021, WePlay Esports, the flagship company of WePlay Holding, jointly with Kyiv National I.K. Karpenko-Kary Theater, Cinema, and Television University, launched the Computer Graphics Film Director course.
Esports education programs channel the fans' creativity and enthusiasm into a vocation. WePlay Holding prides itself on the opportunity to support initiatives that popularize esports and develop the industry with the help of up-and-coming talents.