Luxury Brands Louis Vuitton and Gucci provide further legitimacy for esports industry – states Abios Founder Oskar Fröberg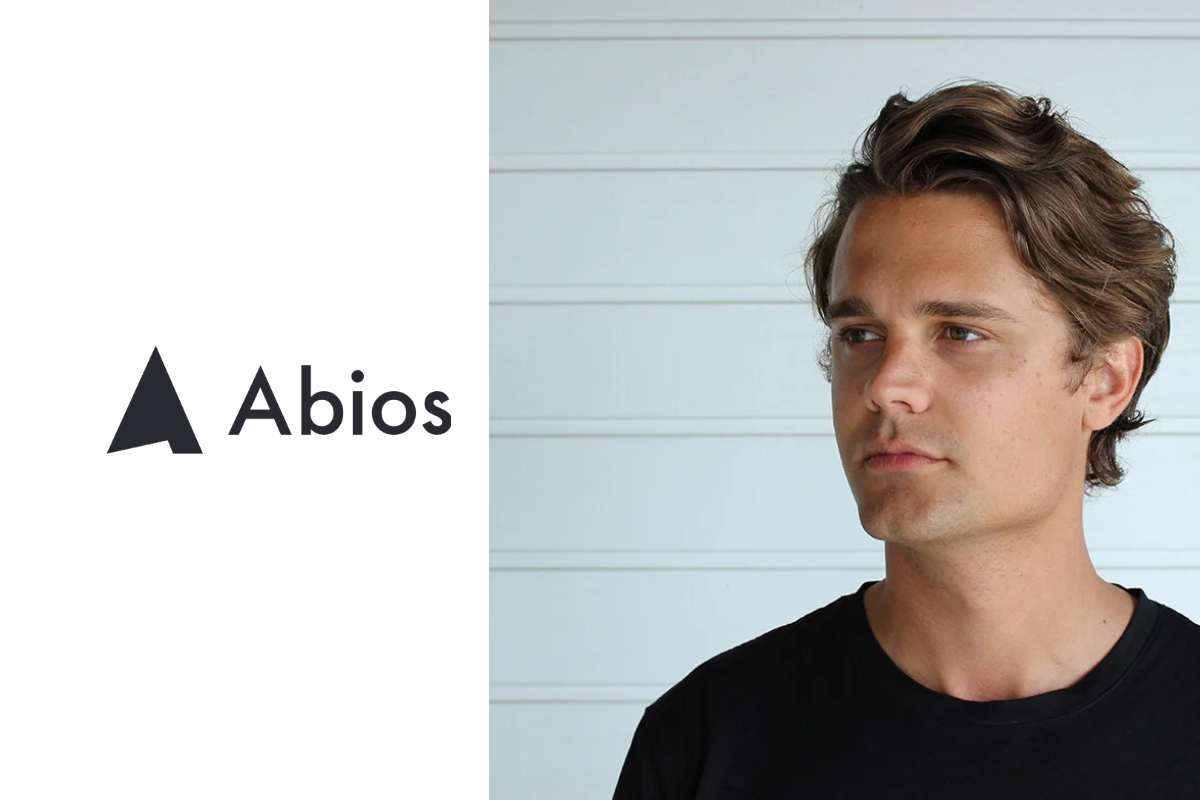 Reading Time:
5
minutes
The Abios founder and CEO explains why esports is one of the most promising sectors for future growth within the iGaming market

What does the recently announced relationship with ICE365.com mean to the company and what do you hope to achieve?
We are naturally very excited about the partnership and to contribute to the new ICE365 platform. Abios aims to provide content and detailed insights for the industry to take part of through the platform, while presenting our team with a great communication platform to address important topics and potential issues. Among these are very important but often overlooked topics such as match integrity and regulatory compliance. Building the right foundation for esports is paramount for its continued growth.
Having been active in the industry for 8.5 years, we believe ourselves to have profound insights into what is important and want to bring them to light. Our intention is ultimately to protect the future of esports. Our team also seeks to provide value for the iGaming-community through timely esports content.

The partnership has a clear focus on education – do you think there's a knowledge gap as far as esports and the broader igaming community is concerned and how do you hope to address it?
The iGaming community is well-aware of esports, as many have already identified the market as one of the most promising sectors for future growth. Most sportsbooks have also started experimenting by at least offering a couple of markets or tournaments in esports.
Esports can however be demanding to navigate since it is both dynamic and fast-moving, with changes introduced on a regular basis and new game titles still trying to establish themselves as part of the core offering. In addition to our data and odds products, we do our best to offer in-depth content around various esports-related topics to help the iGaming community identify opportunities within the sector and make educated decisions.
While there may sometimes be a slight gap in knowledge, it is more often the case that traditional companies lack properly customised tools to monetise esports. Alongside our data business, we are currently investing heavily in enabling sportsbooks to build completely custom and new experiences using our odds product.
You appear to have a strong commitment to protecting the integrity of esports – how important is this and is match-fixing a very real threat?
Match-fixing is a prevalent threat to esports, as it is to any traditional sport. Nobody wants to watch or place a bet on a match with suspicious or unfair behaviour. It removes the fun out of the competition and gambles (no pun intended) with the entire legitimacy of esports. If esports is perceived as an environment with lots of suspicious activity, its public perception and viewership will be adversely affected. This is not only a challenge for Abios but for the industry as a whole.
Today, game publishers are increasingly improving safeguards to deal with cheating, making it more and more difficult to cheat. Tournament organisers work closer with data partners and sportsbooks to identify suspicious betting behaviour. Generally, large tournaments are very safe, game publishers and tournament organisers alike take these issues very seriously. It's important to continuously raise awareness of these subjects.

Does the involvement of big blue chip sponsors the final symbolic confirmation that esports is here to stay?
While some blue chip-sponsors such as Coca Cola have been in the industry for years, the real shift is seen when non-endemic luxury brands such as Louis Vuitton and Gucci join the mix, designing skins for games as well as clothing lines with teams. These companies are incredibly quality and brand conscious. Seeing them engage in esports provides further legitimacy for the industry. We've come a long way from esports being perceived as a pastime for young boys sitting in their parents' basements, but there is still a long way to go until esports has reached its full potential.

How important is it that regulators understand the nuances of esports?
We generally do not comment on the work of regulatory bodies in esports, as we respect the immense complexities of the subject. We do however feel that it is important for regulators to understand esports and its intricacies instead of simply copying the regulations of regular sports and pasting them for esports.
A great example of a relatively new regulation is that of player ages. Several countries have put regulations in place against offering matches where the players are minors. This is both to protect the players and to combat match-fixing, which is noble. However, it simultaneously imposes complications for sportsbooks looking to keep their markets open while staying compliant in different regions simultaneously.
Abios has always put a lot of emphasis on regulatory compliance, which encompasses the need for downstream partners, such as sportsbooks, to comply with these regulations without any friction. We therefore make regulatory compliance tools an integral and automatic part of our products.

During the pandemic has esports managed to fill a void while the traditional big sports such as football weren't able to function properly?
When practically all traditional sports were delayed, postponed or outright cancelled more than a year ago, we experienced a strong influx in interest for esports. The esports betting market has proven to be very pandemic-resilient. The best part is that esports seems to remain popular, even as traditional sports have come back.
The interest is definitely there among punters and the audience is huge. However, we still believe that there is a long way to go with building the best possible products for esports. We are conducting extensive research to find the most engaging markets and fast integration processes for our odds feed and will bring new and unique possibilities for customer differentiation given the data rich nature of esports.

Has the pandemic created a new esports audience and demographic?
With more people staying at home, more people have picked up on esports tournaments. However, the pandemic has also increased the pace of change in the esports industry. New games have grown in popularity, especially sports games which from a competitive esports perspective were very small two years ago. These games have helped bridge the gap to esports for regular sports fans and punters. The sports games have also proven to work tremendously well as filler products for when there are no matches in traditional sports.

Is this the most exciting time to be involved with the esports phenomenon and what does it mean to you personally and to Abios as a company?
With the risk of sounding clichéd, it has always been an exciting time to be involved within esports. The industry is fast-growing and nowhere near its peak.
While our odds product is currently on par with other products on the market, we have so much more in the pipeline. We have built a strong foundation with over eight years of esports data management and base our in house modelling on this unique dataset and platform. This allows us to drive down bet delays and increase uptime through automation while creating completely unique and engaging bet offers.

Clarion's head of Esports, William Harding, described Abios as being 'the perfect partner' – would you concur?
We want to add value to Clarion Gaming's high-quality content by bringing our expertise and leveraging our 8+ year history in esports to provide the iGaming audience with further insights. Given the past years growth in the esports iGaming-sector, this partnership is certainly a perfect fit.

BETER is to launch its brand-new iFrame solution to the industry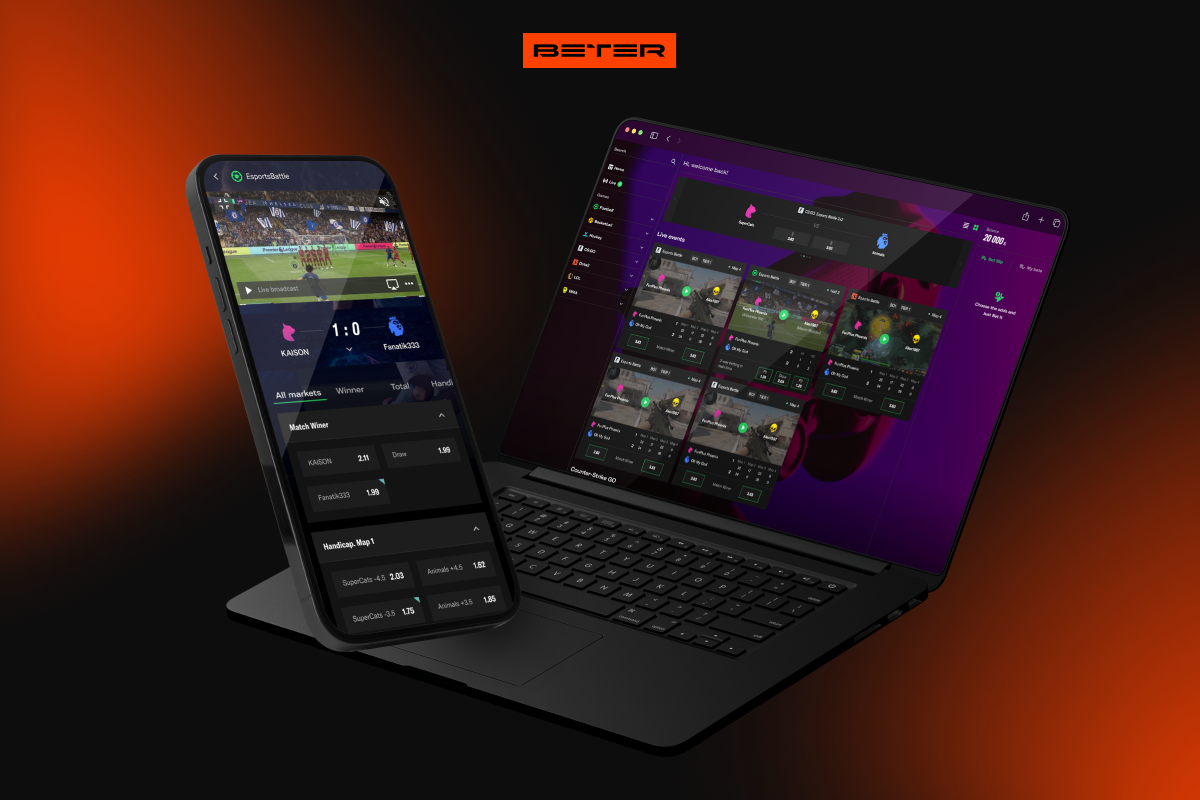 Reading Time:
2
minutes
The industry's leading content and data provider, BETER is launching its new iFrame solution that reinvents the esports betting experience and provides the industry with an exciting and engaging user experience.
Being a next-gen, player-oriented company, BETER has developed a bespoke and engagement-oriented UI that not only allows to place bets but also creates a "Twitch-like" experience with only the most popular esports events of unmatched quality.
BETER's Chief Product Officer, Alex Lobov, said:
"At BETER, we believe that when it comes to the new generation of players, operators should apply radically new approaches that are not just betting and revenue-oriented but also drive engagement. With our plug-and-play iFrame, BETER's partners get a bespoke solution supported by our IT professionals, traders and risk managers, allowing them to engage their audiences and enhance customer experience efficiently.
IFrame solutions available on the market are all look-alikes in terms of the user interface. Usually, they are not targeted at a specific esports audience and offer the same betting experience we all used to see on sportsbooks. Our team has reinvented the esports betting experience to meet all needs of the new generation of players and give them even more exciting opportunities."
According to BETER, their brand-new iFrame interface will attract a wider audience of esports fans looking for their favourite and fast matches. This solution has a winning combination of its UI/UX, a wide selection of global esports tournaments, and the most accurate odds and markets.
"Our team designed an iFrame solution with a responsive and user-friendly UI that allows switching between traditional and fresh Esports view to engage all possible audiences, be it bettors who prefer classic sportsbook UI or next-gen players," Alex Lobov added.
The solution's back end provides operators with all the necessary tools to manage their operations. In addition to an innovative UI that can be customised, BETER's iFrame provides operators with a lightning-fast integration process.
Indian DOTA 2 Team Scripted History once again, won the bronze medal at Commonwealth Esports Championship 2022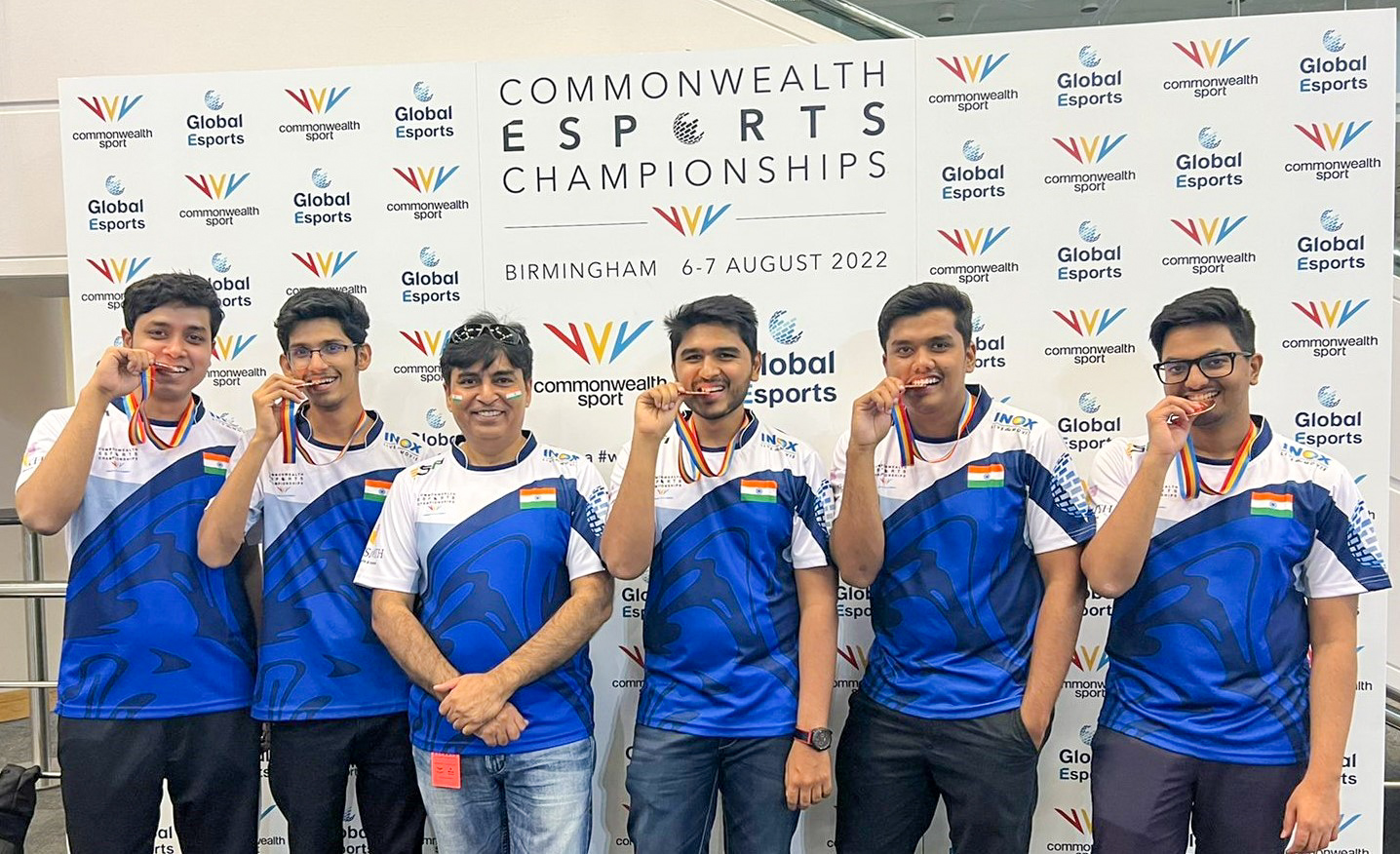 Reading Time:
3
minutes
First, it was during the Asian Games 2018 where Tirth Mehta got the bronze medal in esports (demonstration title) and now the Indian DOTA 2 team produced a power-packed performance to clinch the bronze medal at the first-ever Commonwealth Esports Championship on Sunday.
The Indian Dota 2 team, comprising Moin Ejaz (captain), Ketan Goyal, Abhishek Yadav, Shubhnam Goli, and Vishal Vernekar, defeated New Zealand by 2-0 in a best-of-three format. Despite the early pressure from New Zealand, the Indian contingent kept a cool head and won the first two rounds by taking the enemy's ancient with their intense gameplay and strategies.
"This win symbolises the amount of hard work the team has put in over the years and we dedicate this win to our country. Winning a medal at the Commonwealth was a dream for us and we're super proud as a team. We were very much aware before leaving for Birmingham that the tournament was going to be tough. Keeping in mind the intensity and level of the game on such an international platform, each and every team member gave their best shot during the practice sessions. We have invested a lot of time in preparing the strategies and improving our gameplay, which finally culminated in this win. We would like to thank the Esports Federation of India (ESFI) and Lokesh Suji Sir for their continuous support, motivation & encouragement. We hope that this win will encourage more tournaments around DOTA 2 and other esports titles, which will help the ecosystem as a whole to grow in our country," said an elated Indian DOTA 2 skipper Moin Ejaz after winning the bronze medal.
Earlier in the DOTA 2, India came away with a convincing victory against Wales, got a bye against Trinidad and Tobago, but lost to England. They went on to the semi-finals but couldn't go past Malaysia's team and ended with a bronze medal match with New Zealand, which the team won convincingly.
"This is a historic win. The team DOTA has made the entire country proud by winning the bronze medal in the first-ever Commonwealth Esports Championship 2022. Moreover, it's a dream come true for the Indian Esports Ecosystem as we have won the bronze medal at the Asian Games 2018 as well. The entire esports community is overwhelmed with this win and will fuel many esports athletes to represent India on a global stage in coming years," said Lokesh Suji, Director of Esports Federation of India and Vice President of the Asian Esports Federation.
"Our next stop will be Asian Games 2022, where Esports is a proper medal event, and our focus is to excel in the tournament with multiple podiums finishes and bringing the laurels for our country. The esports community wants and requires esports to be recognised by the government as a sport in India to gain the benefits and support any sports community and athletes would receive. We want our esports industry to grow, develop and be nurtured just like any other sports in India," added Mr Suji.
The Indian team in the Rocket League, which Hargun Singh led with Sandeep Sahani and Rushil Reddy, were not able to make it through after losing out to Canada by 3-0 in the best of five series in their first group stage match. The team faced similar defeats against Wales and England, which resulted in their exit from the Commonwealth Esports Championship early in the group stage.
One of the country's top sports and Esports specialised communication firms, Artsmith – Concepts & Visions and India's Leading Multiplex chain INOX continue their support for this prestigious tournament as the communication and multiplex partners of ESFI, respectively.
Commonwealth Games & Global Esports Federation organised the inaugural multi-nation esports tournament, scheduled in Birmingham from August 6-7. The 2022 Commonwealth Esports Championships were conducted at the International Convention Centre in Birmingham with the presence of the world's top Esports teams. Alongside DOTA2 and Rocket League, PES2022 was also part of the tournament.
WePlay Esports is a finalist of Ragan's 2022 Video, Visual & Virtual Awards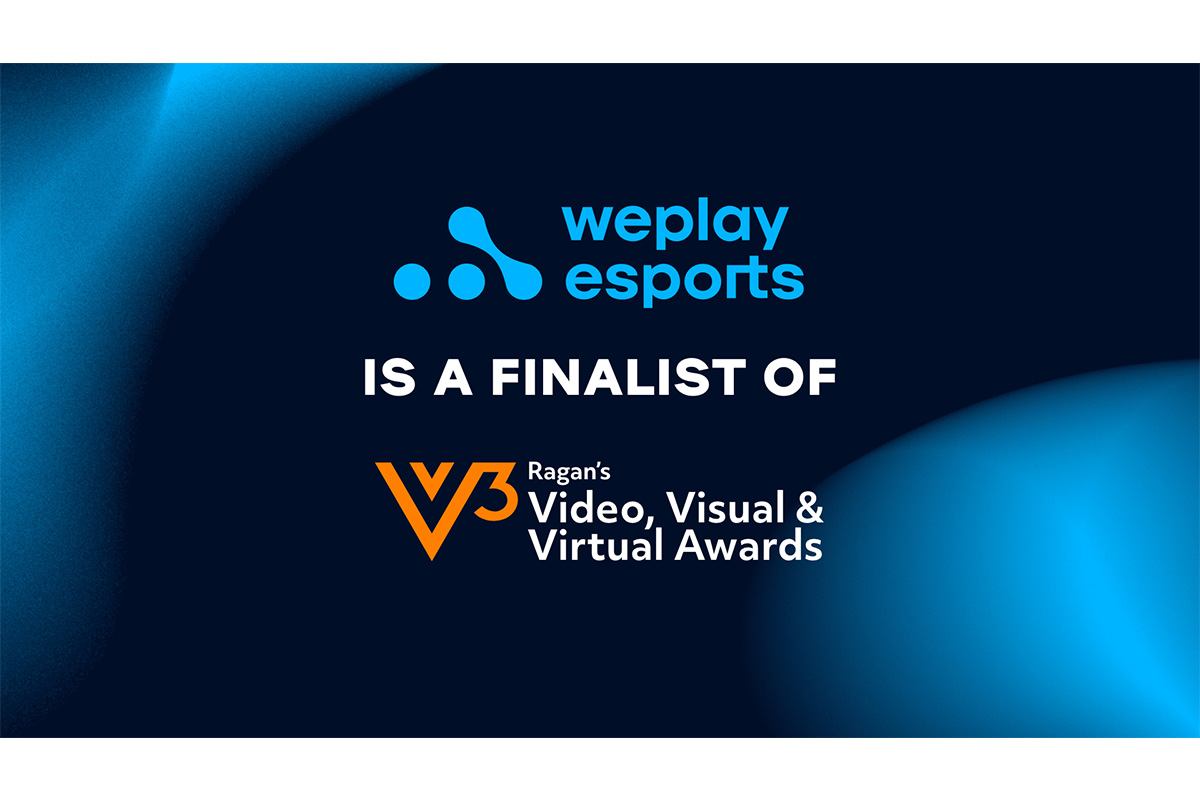 Reading Time:
2
minutes
WePlay AniMajor got shortlisted as a Livestream Event of the year by Ragan's 2022 Video, Visual & Virtual Awards.
Ragan's Awards evaluate video, visual design, and virtual events that managed to engage with audiences remotely. WePlay AniMajor took place amid a COVID-19 epidemic, so sanitary restrictions didn't allow the presence of spectators at the WePlay Esports Arena, Kyiv. Nevertheless, the event went down in history as the most popular Dota 2 Major during the pandemic era – the tournament got 647 214 peak viewers, and the general number of hours watched was more than 37 million based on Esports Charts.
"One may think there is no significant difference between organizing an offline event and an online one. However, the atmosphere of a LAN tournament with spectators is a blast. Our task was to create an event that would be remembered by our viewers forever, even if they couldn't attend in person.
The music, the setting, AR, and other details all made up a new world where our viewers wanted to stay longer. For us, getting recognition for our work is so much needed right now when it's impossible to make this event happen in Kyiv again due to the Russian invasion", says Maksym Bilonogov, chief visionary officer and general producer at WePlay Esports.
The entire WePlay Esports team is waiting for the announcement of the winners, who will be revealed on August 24.