Do casino-free spins exist in Poland?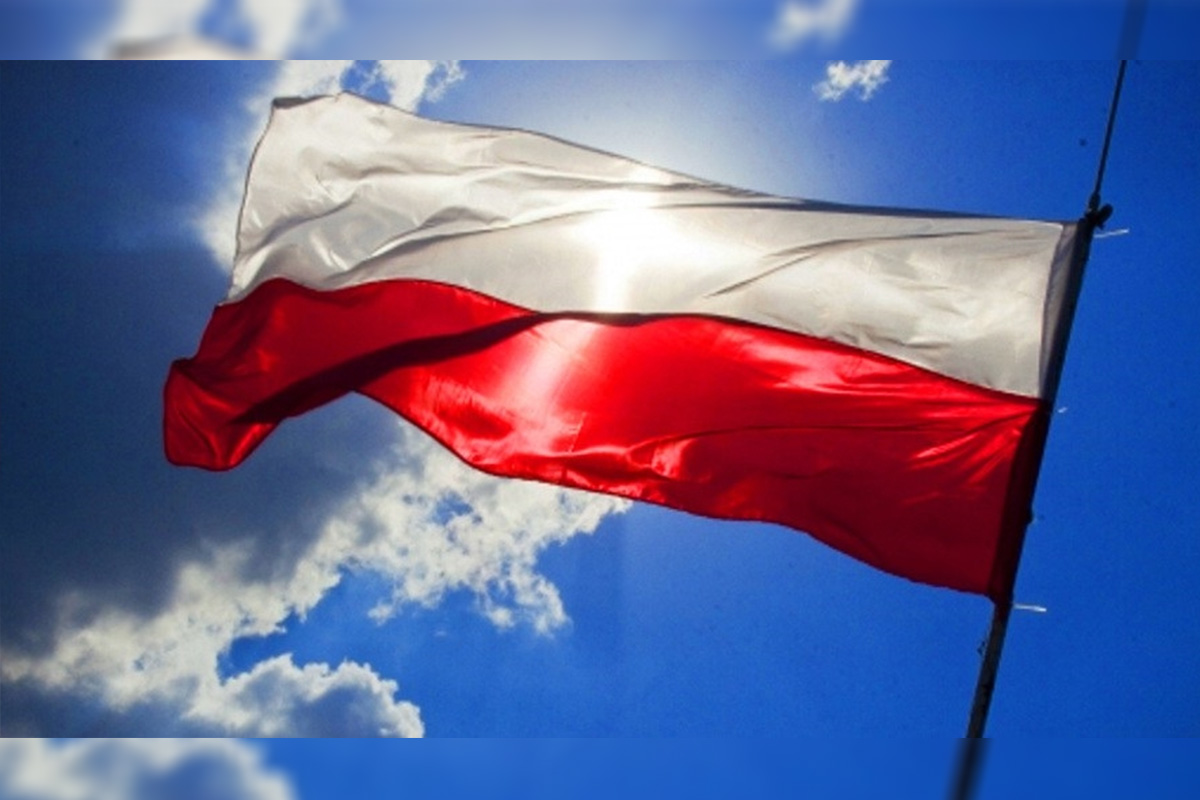 Reading Time:
4
minutes
Do you want to explore online casino gaming when in Poland? Sports betting are available in Poland through regulated online platforms. There are online casinos in Poland like Zamino, and still, one can access online gaming through different sites from foreign countries.
With a strong democratic foundation, Poland is now one of the fastest-growing countries in the world. There's also a flourishing gaming industry in the country, but the gaming operators have to manage their businesses through some strict regulations.
In the country, sport betting operators are issues with operating licenses; hence it is always advisable for players to avoid unlicensed operators to avoid any financial losses.
How to choose the best online gaming casino in Poland
There are plenty of online casinos that accept players from Poland and offer a great gaming experience to all the players.
Many online casinos in Poland offer mobile games too, so if you are looking for a place to play some of the best online slots in Poland, then you have come to the right place. And you can play at your comfort.
There are the larger and publicly owned companies that, at times they operated in unregulated markets, and most developers are always happy to license games in Poland. In the country, you can always play your favorite games as there is a huge variety of games to choose from in most of the online casinos.
Before you start playing, make sure to check the game selection of all the online casinos in Poland. That way, you will sign-up for the right casino that offers your favorite games, and after making your deposit, you can receive the different bonuses offered and test your winning luck.
Bonuses are another important aspect of playing online casinos in Poland, and you will be spoilt of choices as they all offer competitive bonuses as they are out looking for new players in their casinos.
One of the most important factors to consider when choosing an online casino is the payment method on offer. Several options are available to players in Poland, like bank transfers and cryptocurrencies. You can also check out the banking section of any online casino to see which options are available to you and reliable for withdrawals and deposits.
Online gambling in Poland
Poland has a complex gambling market. Due to its historical background and religious tradition, many people have had a hard time getting into online gambling. While progress has been made in Poland in making online gambling legal, there's still a long way to go before it becomes a free
The online gaming industry was also boosted by the government's efforts to update the regulations when the gaming industry was updated. The legislation passed in 2009 and 2011 restricted the number of websites that can offer online gambling in Poland.
The laws governing gambling in Poland are very detailed and can be quite harsh. They make a distinction between sports betting and gaming. In Poland, the regulations for online gambling are much looser. It is even though the country has no legal framework for online betting.
The country has allowed online sportsbooks to operate for a maximum of 6 years. It was a huge boost for the industry as it allowed operators to set up shops without going through the licensing process. In 2015, the law allowed online gaming companies to open physical offices in Poland, but they all have to get the operating licenses or risk closure.
Without any real money gaming sites in Poland, most of the big names in the industry operate from overseas in unregulated areas. There are plenty of online casinos that are truly trustworthy because they are operated overseas. Polish gamers receive amazing gaming from the sites. Even though the market in Poland is still restricted, these sites make up the majority of the online gaming industry in that country.
Poland's annual turnover is expected to reach 1.82 Euros billion in 2018, and the amount is expected to be more in the coming years. The advantage of playing at a foreign online casino is that they do not have to pay any tax on your transactions.
It has been noted that the Polish authorities are planning to crack down on those who use foreign sites to play video games. Even if the government eventually bans all forms of online gambling, it would still not target the biggest players as they have huge earnings and are not considered real threats to society. There are plenty of online casinos in Poland that are safe and secure.
Poland gambling scene, culture, and history
Poland is located in central Europe. Following the end of the Second World War, it was under the control of the Soviet Union. When Poland became a Soviet republic in 1989, it became one of the first countries to experience revolutionary change. Its religious majority has allowed for flourishing gaming industry.
For most of the past century, gambling was largely unregulated. Most establishments that offered betting were left with little regulation. In 1992, new restrictions were placed on the expansion of gambling establishments. These restrictions required that any new casinos be built in cities with populations of at most 250,000 people.
In 2010, the Polish government passed a law that limited the number of establishments that can offer gambling machines. Each region has its regulations regarding the operation of casinos. The biggest restrictions are placed on the number of operators that can operate in each area.
Today, Poland has plenty of land-based gambling establishments. These include many establishments that are attached to quality hotels. Poland has a state lottery system that is managed by a firm called Totalizator Sportowy. They offer a variety of games, including the Duzy Lotek. There are also various other sports betting opportunities in Poland. One of these is horse racing, which dates back to the 1870s.
In conclusion, sports betting is a popular pastime in Poland. However, it has become harder to provide this service due to the country's gaming laws. Private companies can obtain licenses to operate online sports betting from the relevant authorities. Gaming in the country continues to thrive, and the industry continues to grow bigger.

Responsible Gambling in the Czech Republic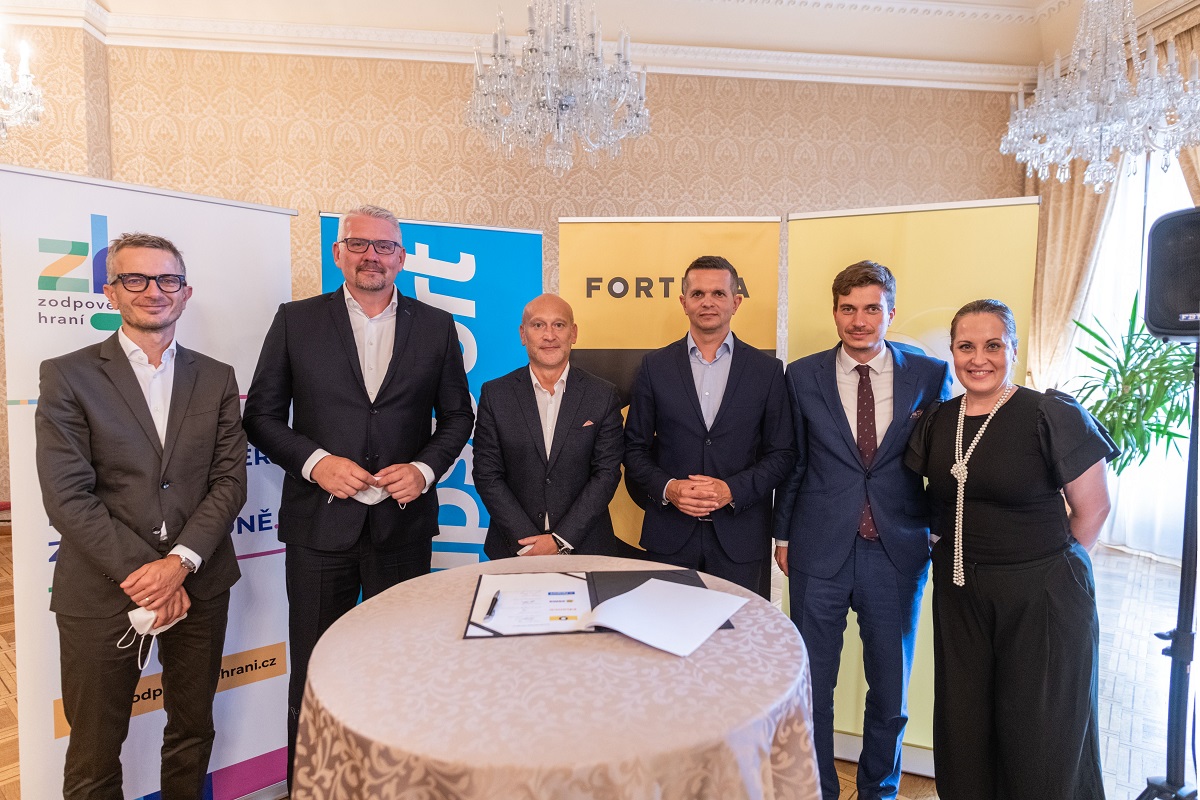 Reading Time:
3
minutes
The unceasing European trend in emphasizing the policy of reducing the harms of gambling and the principles of responsible gambling was also an inspiration for the Czech Republic, and it has been following this trend since last week.
The Institute for Gambling Regulation (IFGR), which represents 95% of the legal gambling market in the Czech Republic, with 35 members including both online and land-based operators, test laboratories as well as manufacturers, introduced last week a unique comprehensive project called "Responsible Gambling".
As part of this project, the Institute prepared "Code of Responsible Conduct of Operators". The gambling operators have undertaken to abide by its partial rules, which go beyond the already strict Czech regulation, which will contribute to a safer gambling environment, that is through responsible behaviour and conduct towards players. "Code of Responsible Advertising and Marketing" is also included.
The Code of Responsible Conduct of Operators contains very specific 26 obligations, which are divided into 4 areas:
Raising Awareness of Responsible Gambling
For example, there is the obligation to inform customers about responsible gambling immediately after registration on the website, by e-mail or by an annual notification of the possibility of setting limits
Prevention Of High-Risk Behaviour
Early detection of high-risk gambling using a mathematical algorithm for finding high-risk players and early targeted intervention and assistance to these players
Training of Employees in The Field of Responsible Gambling
Basic (so that everyone is aware of responsible gambling)
Special (employees in selected positions, e.g., RG specialists, VIP marketing, employees in the premises)
Responsible Marketing and Advertising
Suspension of marketing to high-risk players, persons registered in the Register of Excluded Persons and persons under 18 years of age
As part of the Responsible Gambling project, the Institute, in cooperation with operators and the National Institute of Mental Health, is creating a predictive mathematical model that will evaluate real-time changes in the behaviour of a gambling game participant. The created software will be able to recognize the moment when a player starts betting risky and immediately alert the player to this fact. In cooperation with leading Czech scientific experts, the subsequent intervention and immediate assistance which shall help the player regain the lost control over their gambling is then provided.
The uniqueness of this project lies in the fact that it will not only be the implementation of the created software at the level of individual operators, but there is an agreement that in the future, a single "bar" will be set for all involved operators. Therefore, once the software indicates a player's risky gambling with one of the operators, the others will perceive the player's gambling the same.
In order to provide high-risk players with adequate help, we are building a training centre for employees and the professional assistance network consisting of addictologists, financial and legal advisers in cooperation with experts.
On Thursday, 16 September 2021, a ceremonial presentation of the Responsible Gambling project took place; participants included the director of the IFGR, Mgr. Jan Řehola, Ph.D., Simo Dragicevic (researcher dealing with player behaviour and predicting its riskiness, founder of Bet Buddy), PhDr. Ladislav Csémy (National Institute for Health Choking), doc. MUDr. Viktor Mravčík, Ph.D. (National Monitoring Centre for Drugs and Addictions (NMS) at the Secretariat of the Government Council for the Coordination of Drug Policy at the Office of the Government of the Czech Republic) and representatives of state administration and addictology organizations.
As part of the ceremonial presentation of the Responsible Gambling project, representatives of the four largest online operators in the Czech Republic, namely FORTUNA, CHANCE, TIPSPORT and SAZKA, signed the Code of Responsible Conduct of Operators.
STS seals long-term official data and trading partnership with Genius Sports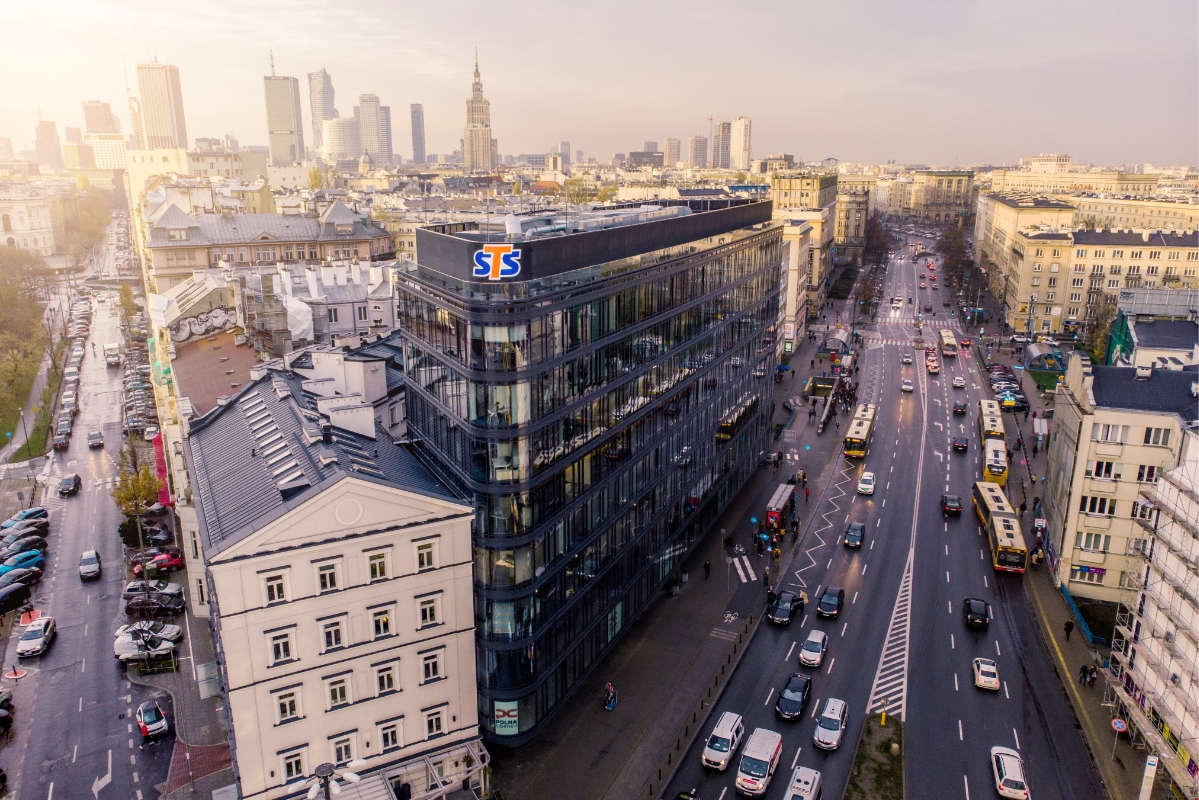 Reading Time:
< 1
minute
STS, the leading betting operator in the regulated Polish market, has announced a new official data and trading partnership with Genius Sports to drive the expansion of its in-play offering.
STS will utilize Genius Sports' award-winning LiveData and LiveTrading solutions, delivering official data and pinpoint live pricing across thousands of sporting events per year. Included in this partnership is Genius Sports' extensive portfolio of premium official data rights, comprising Euroleague Basketball, Ekstraklasa and Polish Basketball League.
"STS is not only the largest Polish bookmaker, but we are also one of the biggest technology and data-driven companies in the iGaming industry," said Mateusz Juroszek, CEO of STS. "One of our advantages is our own technology and the ability to easily implement the most attractive tools from the best suppliers. This is one of the reasons why we generate 46% of turnover in the Polish sports betting market. We are constantly improving the customer journey at STS, and in-play odds, powered by Genius Sports will be a pillar of this."
"Partnering with STS, the leading operator in the Polish betting market is further validation of our global commitment to official sports data," said James McKiernan, Head of Commercial, EMEA at Genius Sports. "With access to the fastest, most accurate and reliable live betting content, STS will deliver Polish players with best in-class betting experiences on the biggest sports leagues."
CEEGCVirtual – Final agenda and meet the sponsors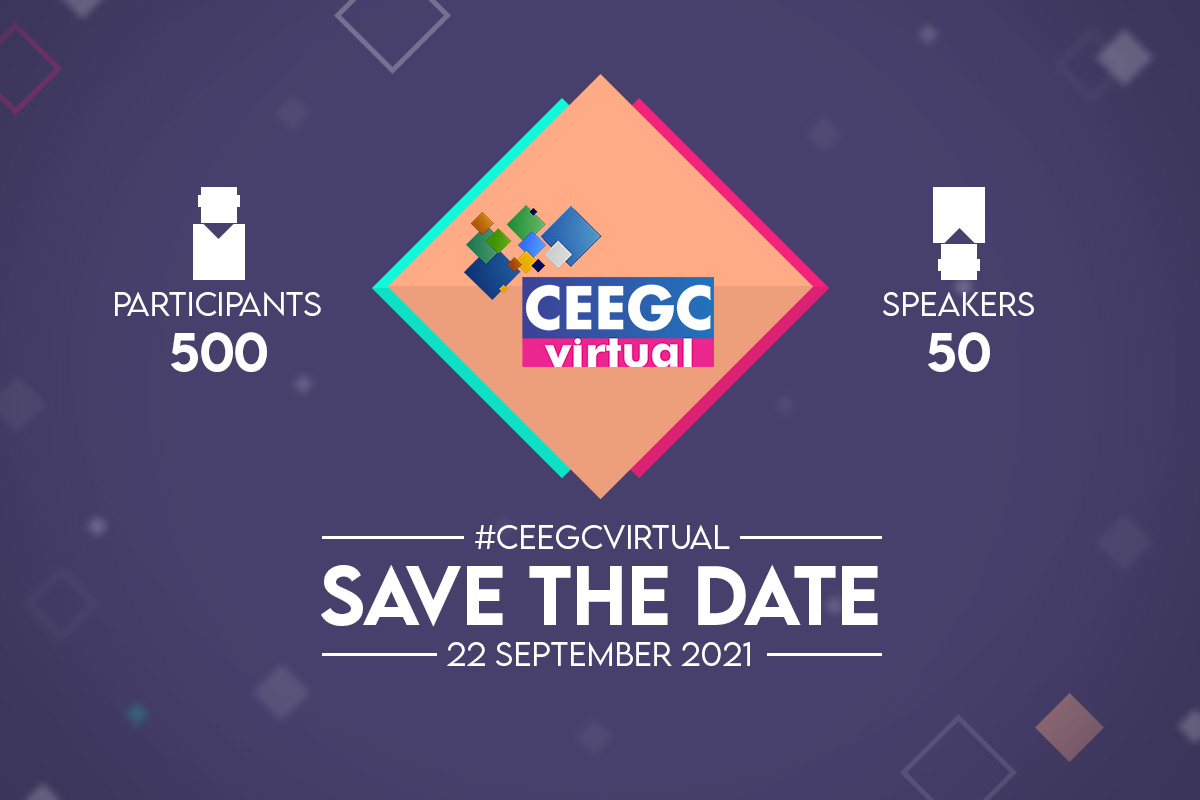 Reading Time:
3
minutes
The virtual CEEGC is taking place on 22 September in a virtual layout.
The team at Hipther Agency is excited to announce the final agenda of one of the most important conferences in the Central and Eastern European region, the CEEGC.
The yearly Central and Eastern European Gaming Conference was launched in 2016 and is the crown event for the gambling industry professionals that are looking to dive into quality discussions about the CEE, CIS, and Balkans.
Register here for free | View the agenda
The focus in 2021 is on industry updates from Romania, Croatia, Hungary, Slovakia, Czech Republic, Slovenia, Poland, Russia, Ukraine, Bosnia and Herzegovina, Macedonia, Serbia, Austria, Switzerland, Germany, and the final agenda looks the following way:
22 SEPTEMBER 2021 – All times CEST (Central European Summer Time)
– 9:30 – 10:15 – INDUSTRY UPDATE: ROMANIA
Moderated by Andrius Gabnys – Founding Attorney at Gabnys.Gabniene
Panelists:
Nicola Longmuir – Chief Commercial Officer at Push Gaming
Cosmina Simion – Managing Partner at Simion & Baciu
Dan Iliovici – Vice President at Rombet
– 10:15 – 11:30 – INDUSTRY UPDATE: CENTRAL EUROPE
Moderated by Andrius Gabnys – Founding Attorney at Gabnys.Gabniene
Panelists:
Dr. Robert Skalina – Senior Advisor at WH Partners
Helembai Gabor – Senior Associate at Bird & Bird Budapest
Dr. Jan Rehola – Director at IFGR and Partner at PS Legal
Aleksej Mišković – Senior Partner at Law Firm Glinska & Mišković Ltd.
Jaka Repansek – Media and TECH Law Expert
Piotr Dynowski LL. M. – Partner/Attorney at Law/Head of IP/Media/Tech&Comms Practice at Bird & Bird Poland
– 11:30 – 12:30 – CEE AND CIS AS THE MOST IMPORTANT HUBS FOR ESPORTS
Moderated by Lyubomira Lazarova – Chief Marketing Officer at UltraPlay
Panelists:
Anton Janér – Founder & CTO at Abios
Vlastimil Venclik – Founder and CEO of Oddin.gg
Peter Ivanov – Head of Trading at UltraPlay
Alexandr Iaroshenko – CEO at Betbazar
– 12:30 – 13:15 – INDUSTRY UPDATE: D-A-CH
Moderated by Dr. Simon Planzer – Partner at PLANZER LAW
Panelists:
Dr. Christian Rapani – Attorney at Law at Dr. Christian Rapani
Dr. Holger Jakob – Senior Lawyer at MELCHERS LAW
– 13:15 – 14:00 – INDUSTRY UPDATE: BALKANS
Moderated by Joe Ewens – Managing Editor of Vixio
Panelists:
Lazar Miuchin – VP of Strategic Partnerships at NSoft
Luka Popović – Partner at BDK Advokati
– 14:00 – 15:00 – INDUSTRY UPDATE: CIS
Moderated by Dr. Simon Planzer – Partner at PLANZER LAW
Panelists:
Tamar Jikia – Senior Associate at MG Law Office
Araksi Sargsyan – Head Of Business Development at DS Virtual Gaming
Ilya Machavariani – CEO and Senior Partner at 4H Agency
If you haven't already registered, make sure to register here for free.
The conference is sponsored by UltraPlay, Nordic Gambling, and PLANZER LAW.
UltraPlay is a multi-awarded betting provider, founded in 2010, offering a turn-key iGaming platform to online operators worldwide. The company focuses on sports and eSports betting, live betting, white-label, online casino, and blockchain technology.
Assembled by a team of iGaming professionals with vast experience in betting product development, operations, eSports, and marketing, UltraPlay is a trusted partner for delivering superior sports betting software and odds products to its customers.
Learn more about the company here: www.ultraplay.co
Nordic Gambling is the only legal firm in the Nordic countries that specializes in gambling-related law such as licensing, compliance advice, and public affairs.
They have gained extensive experience in the industry from working with operators, suppliers, service providers, and government regulators. Their team has been closely involved in the development of the law and regulation in a number of European jurisdictions, including Denmark and Sweden.
The partners of Nordic Gambling are recognized among the leading legal experts in the gambling industry and are qualified to assist you with whichever legal issue you may encounter.
The team at Nordic Gambling is also very pleased to announce that they have contributed a section on Sweden, first published in the latest version of the International Comparative Legal Guide to Gambling 2020. You can read that chapter here.
Visit https://www.nordicgambling.com/ for more details.
PLANZER LAW is a law firm specializing in gaming & entertainment and technology & online businesses. Its team notably provides strategic, regulatory and legal advice on all matters relating to EU/EEA and Swiss gaming regulation. PLANZER LAW enables and facilitates business development and compliance programs. Clients profit from an unrivaled global network and highly specialized expertise.
Dr. Simon Planzer, founding partner of PLANZER LAW has been recognized by the leading ranking by Chambers & Partners as a global gaming law expert. He has been endorsed by interviewees as "absolutely excellent" and "the top Swiss lawyer" for gaming.
For more details visit https://www.planzer-law.ch/en/