Real Dealer debuts two new roulette titles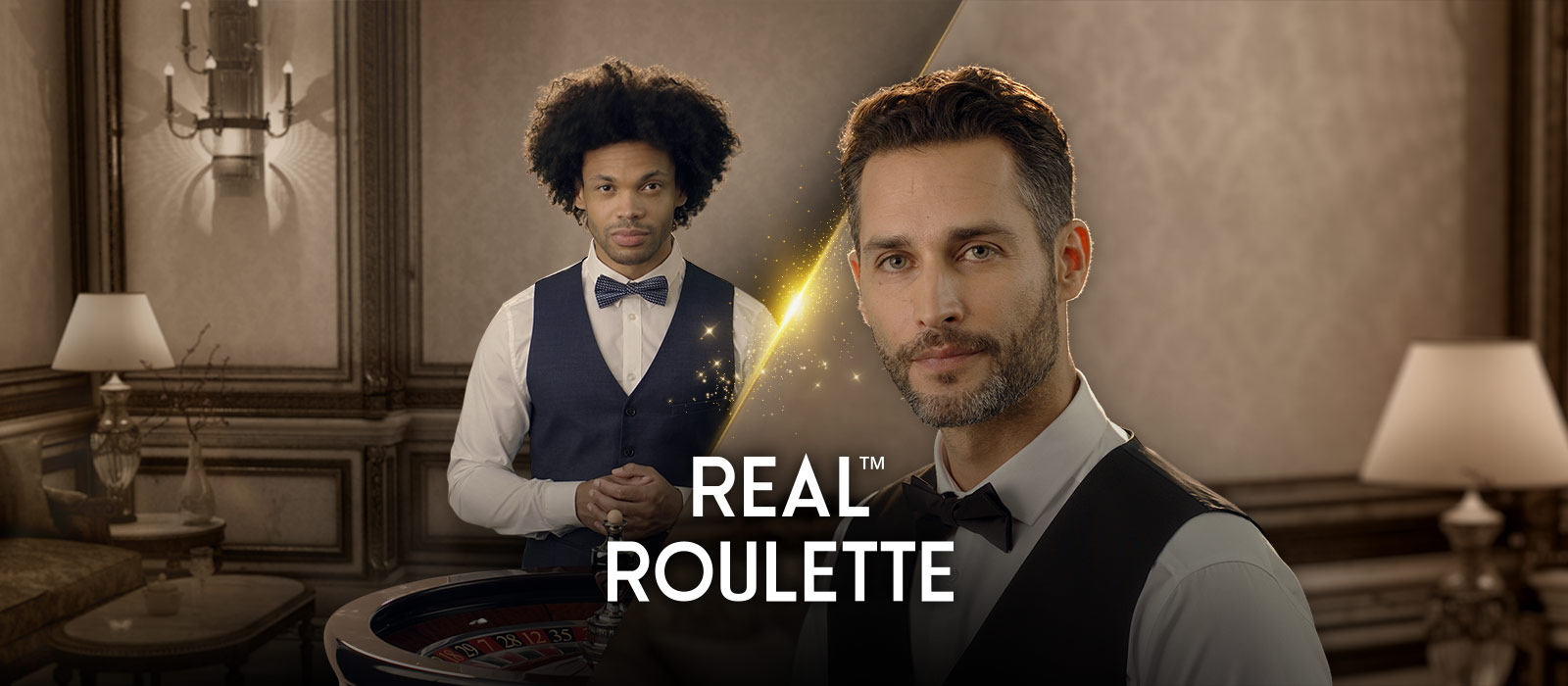 Reading Time:
2
minutes
Developer of online casino games that combine Hollywood-quality recorded video with RNG gameplay adds two cast members to its flagship Real Roulette series
Realer Dealer Studios, the cinematic games producer whose titles have been designed as an alternative to live casino, has added two titles to its flagship Real Roulette series with two new dealers joining its incredible cast.
Real Roulette with Dave and Real Roulette with George use the same format as other titles in the series to deliver a totally unique player experience. This sees high-quality recorded video of dealers integrated into the random number generator gameplay.
This pioneering approach to game development uses professional actors, dealers, film directors and post-production crew to deliver Hollywood levels of production value the likes of which have never before been seen in the online gaming sector.
Each game takes place in a private, luxury setting to provide the player with a feeling of one-on-one interaction with the dealer, which is in stark contrast to the sometimes noisy and detached experience offered by traditional studio-based live dealer games.
The addition of Dave and George allows Real Dealer to offer their operator partners and their players even more titles to enjoy. Dave is a fun-loving Kiwi and just the sort of person you would like to meet down the pub. He keeps the roulette wheel spinning with energy, charisma and a winning smile.
George is a native of Atlantic City, New Jersey, and has spent many years as a croupier at some of the most famous casinos on the boardwalk. His delivery is crisp and his interactions friendly, but he also knows how to keep the fun flowing through each and every game round.
Dave and George join other Real Roulette dealers including Sarati, Holly, Bailey, Caroline and Matthew. Real Roulette also provides a series of baccarat games as well as Fortune Finder, a money-wheel gameshow title.
Shane Cotter, Chief Product Officer at Real Dealer Studios, said: "Our flagship Real Roulette series has proved to be hugely popular with big name operators in markets around the world, allowing them to offer their players unique, authentic content that delivers an engaging and entertaining experience.
"The addition of Dave and George to our already impressive cast allows our partners to offer their players even more choice, and for us to expand our core Real Roulette offering."
Fitzdares Enters into Partnership with Fulham FC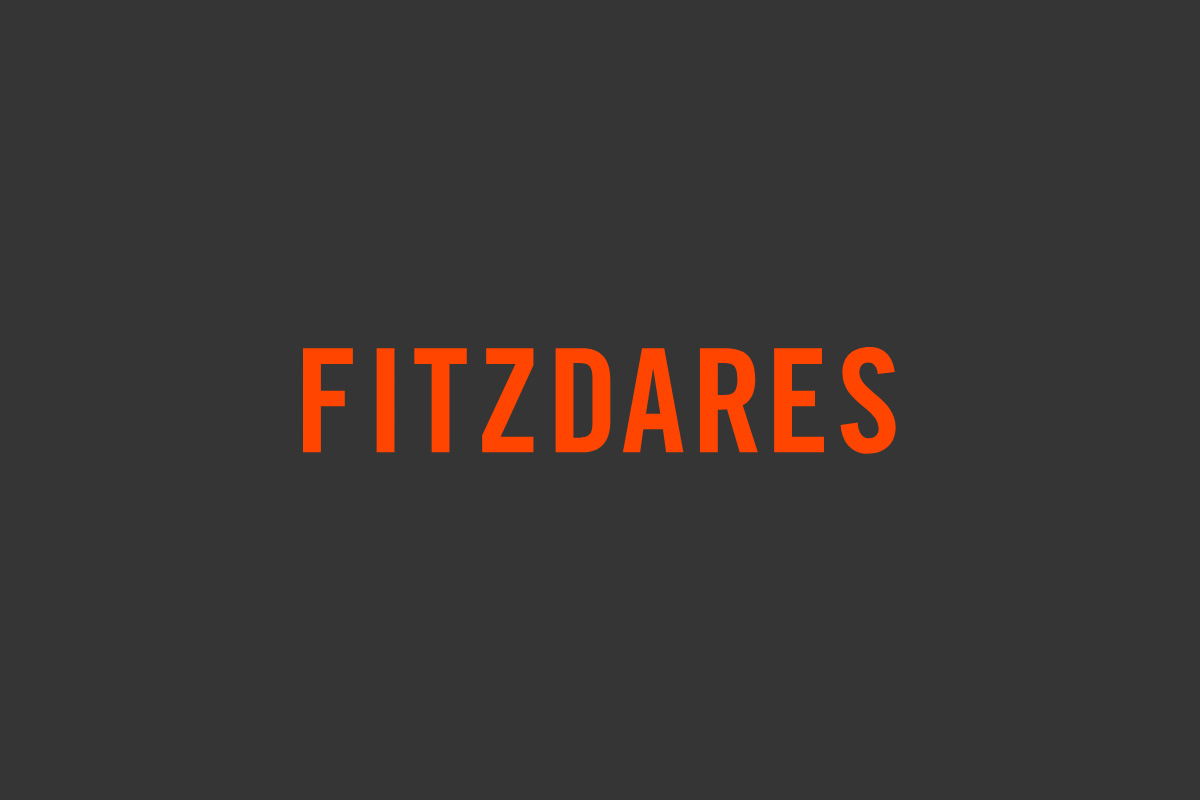 Reading Time:
< 1
minute
Fitzdares, one of the world's original bookmakers, has partnered with London's oldest professional football club, Fulham FC. With Fitzdares dating back to 1882 and Fulham to 1879, this iconic West London tie-up is a marriage of two historic institutions.
Fitzdares sees Fulham FC as the perfect Club to plant their football goalposts.
As part of the innovative partnership and through an emphasis on shared moments, history and humour, Fitzdares and Fulham plan to launch a series of activations and messaging that will bring a sense of fun into the game.
Fitzdares, who have previously been named Racing Sportsbook of the Year, also boasts a highly exclusive members-only Club in Mayfair called The Fitzdares Club.
The Fitzdares Club provides a comfortable and luxurious location in the heart of Mayfair to watch Fulham games, ideal for Fitzdares members who are not able to watch the team live.
William Woodhams, CEO of Fitzdares, said: "This partnership has its roots in the 19th century and we are bursting with excitement to finally join up with London's original football Club.
"Dare I say, the only place better to watch football than The Fitzdares Club is at the Cottage. We will be adding a Craven Cottage Pie to our menu immediately to bring a taste of West London royalty to Mayfair."
Jon Don-Carolis, Sales Director at Fulham FC, said: "We are delighted to welcome Fitzdares as Fulham FC's Official UK Betting Partner. Our organisations are proud of our heritage and embrace innovation whilst providing a closer and more personal experience for our fans and audiences.
"An aligned partnership between the world's oldest bookmakers and London's original football club is poised to deliver a range of exciting and creative initiatives throughout the season."
Caleta Gaming Partners with Imperial Sportsbet.io to Release the Slot "Imperial: Operation Rio"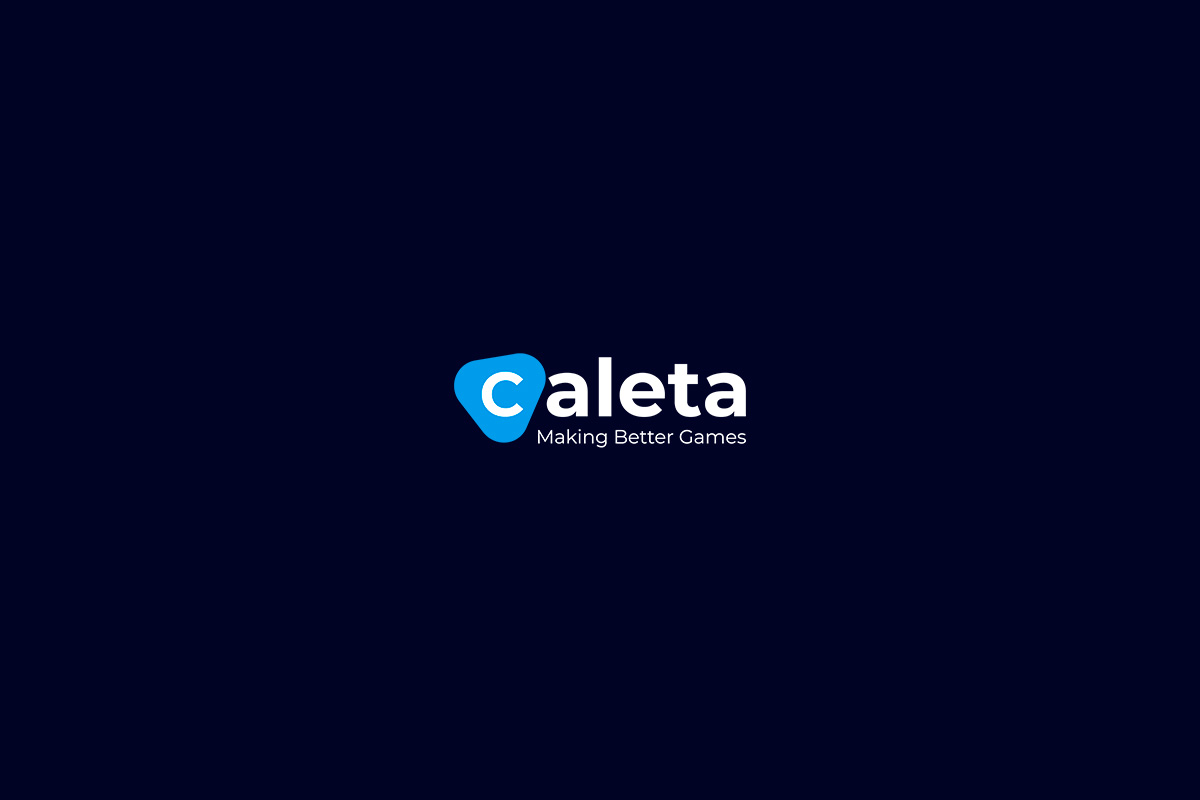 Reading Time:
2
minutes
Esports came about as a way to organise online or face-to-face electronic game competitions, and the fast popularity electronic sports turned them into a multi-millionaire industry. As every great team has a great sponsor, in 2022, Imperial Esports teamed up with Sportsbet.io and Gamdom.com, among others, to take a big step that brought about the most iconic Brazilian CS:GO players.
This year, Imperial became home to the project Last Dance, which reunited great names from the Counter Strike scenario, such as Gabriel "FalleN" Toledo, Ricardo "boltz" Prass, Vinicius "VINI" Figueiredo, Lincoln "fnx" Lau, and Fernando "fer" Alvarenga, creating a turning point for the community, which became ecstatic with the possibility of seeing world champions playing together again. Currently, the team's lineup avails of the arrival of player Marcelo "chelo" Cespedes, who joined as a reinforcement after Fnx migrated to a coaching position.
With the project's success and great visibility, the three companies decided to release a game inspired by the team with a CS:GO theme. That's where Caleta Gaming comes in, a Brazilian online game developer and provider, which was already a partner of Sportsbet.io and Gamdom.com. Caleta's team, working in cooperation with both companies, was responsible for developing the game and making it available on its iGaming platform.
Junior Gonçalves, Product Leader at Caleta Gaming, said: "Joining forces with electronic game giants such as Sportsbet.io, Gamdom.com, and Imperial is seeking to reach discerning and astute players. These are qualities that Imperial translates into its way of playing. Imperial: Operation Rio is made for the public of one of the best eSport teams worldwide. #GOIMP."
Imperial: Operation Rio is a high-volatility slots game inspired by CS:GO and customised with arts and designs made especially for the team, with a maximum pay of 15000 times the total bet. The game has a bonus that rewards players according to their choice of which boxes to open, giving away prizes according to the team symbol or signature that is drawn, a mechanic that is well-known among Counter Strike fans.
"We are making history by creating the first exclusive and really thematic game for an eSports organization that we know of," Felippe Martins, CEO of Imperial Esports, said.
"With the release of the Imperial: Operation Rio slot, we took our partnership with Imperial to another level, creating a unique entertainment experience for our users," Justin Le Brocque, Head of Marketing at Sportsbet.io, said.
"Innovation is a Gamdom differential and we show that with this new game," Felix R., co-founder of Gamdom.com, said.
SOFTSWISS Casino Platform New Feature: Team Tournaments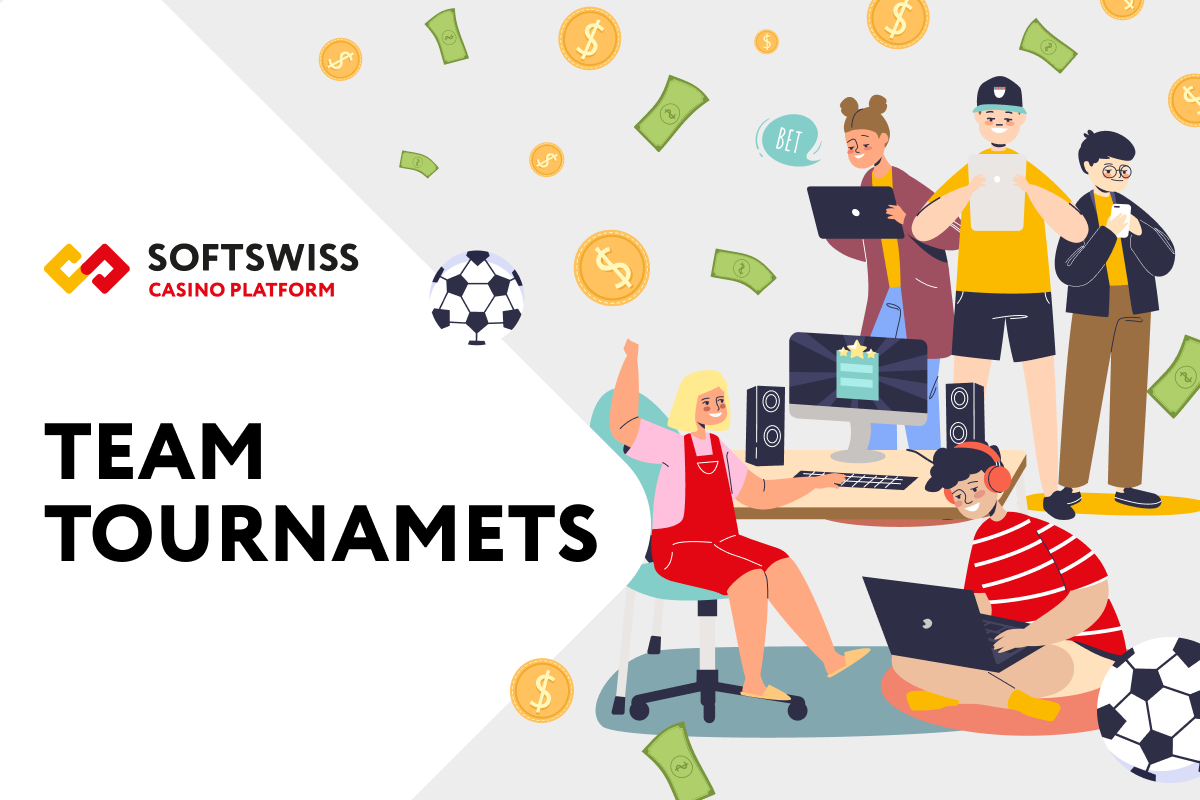 Reading Time:
2
minutes
The leading iGaming industry company SOFTSWISS complements the functionality of the Casino Platform by launching a new feature called Team Tournaments. It lets players have more fun, encourages players versus player competition, and motivates player engagement.
This feature is an update of the Tournaments tool, which is available to all clients of the SOFTSWISS Casino Platform. The start of Team Tournaments expands the opportunities for players to compete with each other. It also increases the chances of winning due to the total contribution of several players in a team event, which distributes the result between team members. Thus, while one player loses, there is still a chance for the team to win the tournament or gain a win through the other player's performance in the group.
The mechanism for Team Tournaments is the following: up to 10 teams are created in the casino, and each team can have a certain number of players. They are allocated to groups based on operator-defined settings, aiming for even distribution. 
The internal research by the SOFTSWISS Casino Platform team demonstrates that the new type of tournament aims to increase player engagement and loyalty. Also, players who win tournament rewards show more game activity and are willing to deposit more. The research shows that tournament usage boosts the growth of casino metrics – the Deposit Count increases on average by 10–20%, and the Deposit Sum rises x2. 
Casinos using tournaments have shown increasing metrics and performance. This suggests that Team Tournaments will further improve results. More prizes will attract more players and boost user engagement in tournaments, directly affecting deposit amounts and other indicators.
Anna Loiko, a Product Owner at SOFTSWISS Casino Platform, highlighted the following: "We are proud to announce the launch of Team Tournaments for our clients. Based on the results of the Tournaments functionality research, we can conclude that Team Tournaments will be demanded among operators and players. The new functionality engages a competitive element and generates team hype, which is the foundation for a high level of player engagement. SOFTSWISS continues to update the feature and will soon introduce novelties that will make the offer even more attractive."
The SOFTSWISS Casino Platform is a management software for online casinos, which provides various solutions like White Label, Turnkey and Crypto Casino Solutions. A multifunctional back office that comes with player account management (PAM),  varied and flexible integrated payment services, and a Complete iGaming Platform with other SOFTSWISS products allow operators to run an online casino according to their player's desires.
About SOFTSWISS 
SOFTSWISS is an international iGaming company supplying certified software solutions for managing gambling operations. The expert team, which counts 1,400+ employees, is based in Malta, Poland, Georgia, and Belarus.  SOFTSWISS holds a number of gaming licences and provides one-stop-shop iGaming software solutions. The company has a vast product portfolio, including the Online Casino Platform, the Game Aggregator with thousands of casino games, the Affilka affiliate platform, the Sportsbook Platform and the Jackpot Aggregator. In 2013 SOFTSWISS was the first in the world to introduce a bitcoin-optimised online casino solution.