Dark Fantasy Survival RTS Age of Darkness: Final Stand Trailer and Early Access Announcement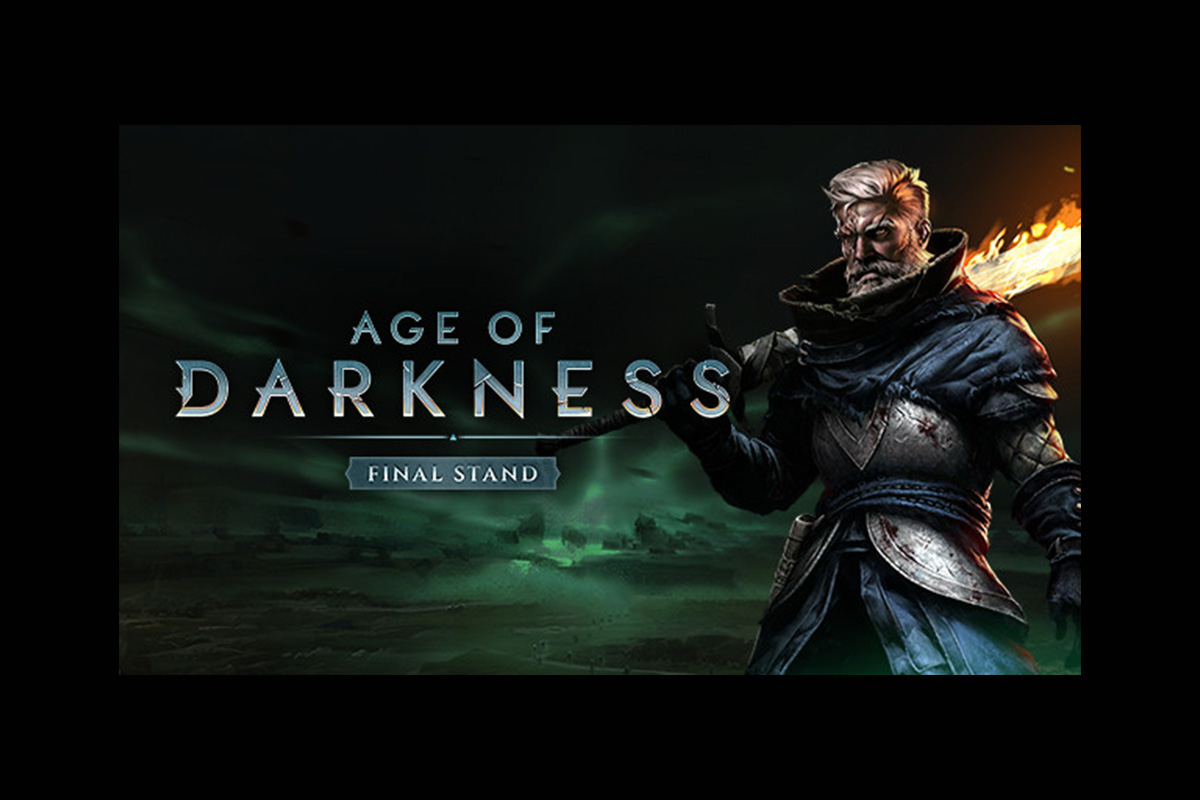 Reading Time:
3
minutes
PlaySide Studios have announced their dark fantasy survival RTS Age of Darkness: Final Stand will be descending into Early Access through Steam in Fall 2021. Age of Darkness: Final Stand presents a modern, darker spin on the survival RTS genre that will challenge new players, and strategy experts alike. The initial story driven trailer is now live giving players a sneak peak into the title and unique gameplay.
Strategic construction, careful resource management, and rapid recruitment are the keys to surviving unrelenting swarms of Nightmares. Robust defences to build, battleworn heroes to enlist, and the tug of war between light and dark all complemented with an original soundtrack by Path of Exile composer Kamil Orman-Janowski.
Survive the Never Ending Evil
Age of Darkness: Final Stand will enter early access with an intense survival game mode that tests your resolve. By day, construct buildings, gather resources, and recruit an army led by unique Heroes. Scout into the deadly fog of war and take the fight to the horrors within. By night, survive swarms of enemies numbering in the thousands. Made to be highly replayable, your army will fall, your settlements will crumble, but you will learn. Rise from the ashes again and again to push back the darkness of 'The Veil' and keep the light alive.
Fog of War: Evolved
Light up a rich, complex, procedurally generated map to claim territory back from 'The Veil'. A dynamic living death fog that conceals enemies, drains life from your troops and turns structures into spawning nests for the Nightmares. Holding the line against this terror is not for the faint of heart. Any units unfortunate enough to be too close to 'The Veil' become 'horrified', sending them into fits of fear and lowering their effectiveness. Only light cures the darkness, so fight in the light or pay the price.
Death Nights
Brace yourself against huge tidal waves of Nightmares. Leveraging an internally developed technology called 'SwarmTech' allows the game to render over 70,000 enemy units on the screen at one time. These enemy legions claw their way up through seething fissures in the earth to reinforce 'The Veil'. When the Death Night begins, you'll be weakened by a Malice – a random affliction capable of undermining the best laid plans. If you are fortunate enough to survive until dawn you will be rewarded with a choice of Blessings. Live or die, Death Nights will test your strategic skills to breaking point.
Heroes Vs Horrors
Lead the charge against the horrors of the night with powerful and unique Heroes. Using special abilities gained from levelling up, these Heroes can be key to turning the tide of a desperate battle. But beware, the Nightmares have elite roaming champions of their own that drop precious resources when killed, posing an extreme and ever-present threat to your expansion. Are you the hunter, or the hunted?
Early Access & Community
At PlaySide, we are passionate about working hand in hand with our players to help shape the evolution of Age of Darkness: Final Stand, both during Early Access and into the future. Our strongest desire is to have a title reflective of our gaming passion whilst providing a unique challenge that players from this genre both desire and demand. We look forward to building a long-term community and engaging with our players who share a like-minded vision of making a deeper, darker, challenging combat RTS experience.
---
"Age of Darkness: Final Stand heralds PlaySide's expansion into the hardcore PC platform. As a studio created to develop AAA titles, the vision has always been to develop larger, more hardcore titles on PC and Console" said Gerry Sakkas, CEO, PlaySide Studios. "Age of Darkness: Final Stand is a testament to the grit, adaptability and talent of our artists, engineers and game designers. We're extremely excited and anxious to meet our first wave of players on Steam and to finish building Age of Darkness: Final Stand together with the community!"
"The PC RTS genre is as wild and untamed as it is deep and complex. This is a space where anything goes and the player's expectations are limitless" said Sean Gabriel, Lead Designer on the title. "Rising to that challenge and bringing PlaySide's special blend of personality, experience, and talent to bear has been a herculean task of which we're exceptionally proud. With Age of Darkness: Final Stand we've been able to combine our passion for Action RPGs, Roguelikes, and RTS games into something wholly our own – and we're only just getting started."
---
Age of Darkness: Final Stand Links
●        Official Website: Age of Darkness: Final Stand
●        Announcement Trailer: Age of Darkness | Official Trailer – YouTube
●        Steam: Age of Darkness: Final Stand on Steam (steampowered.com)

NEXT RELEASE COMING 29th OF JULY!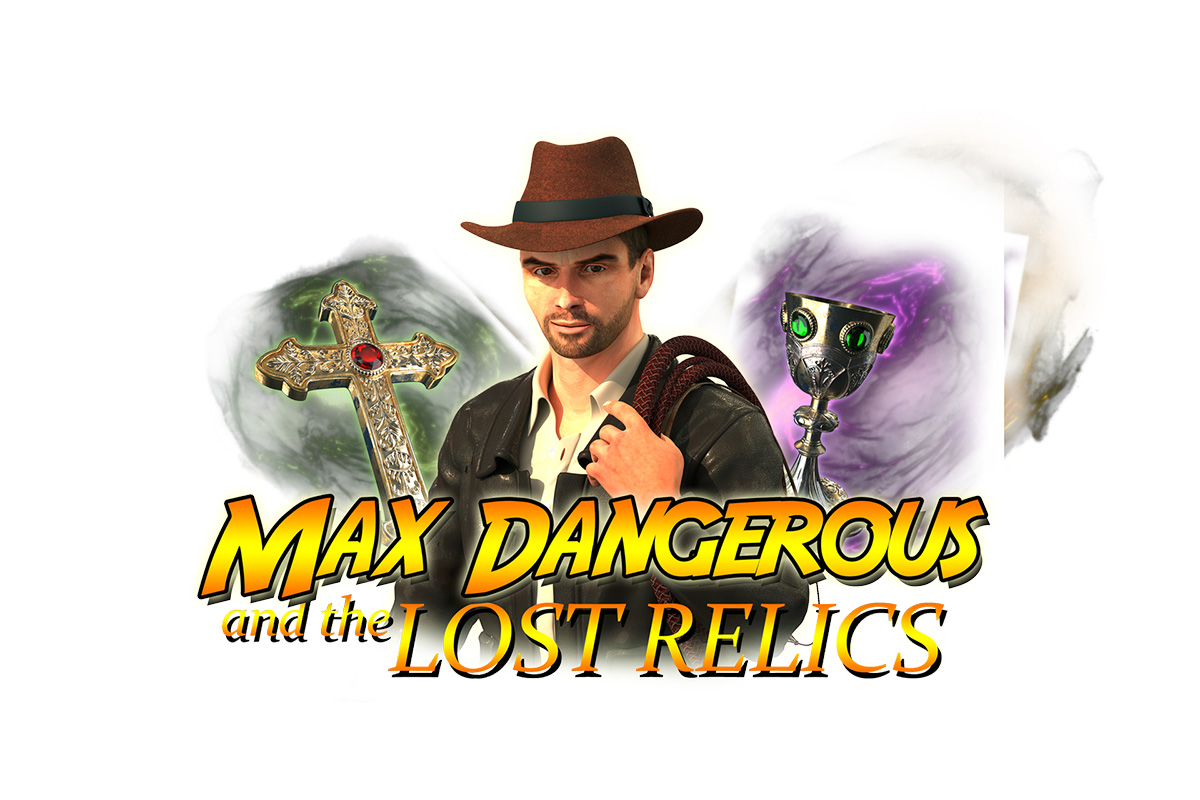 Reading Time:
2
minutes
Hello from Red Rake Gaming!!!
We are thrilled to announce our NEXT RELEASE for Spain, Italy, Colombia, Portugal, Malta, Sweden, Belarus and the United Kingdom MARKETS.
Game Name: Max Dangerous and the Lost Relics
RTP: 95.3 %
Volatility: ★★★★★★
Min. – Max Bet: 0,10 – 15 €
Game Model: 5×4
GAME ID: * partnerid–maxdangerous
*Please substitute partnerid with the prefix associated during integration process if you don't see correctly your partnerid here.
Remember that you have the "PROMOTIONAL MATERIAL" and "GAME ID" available here and in the "Marketing Area".
Download now!!! https://bo.redrakegaming.com/
THE MOST DARING ADVENTURE!
Board the plane to help this incredible archaeologist find the world's most valuable relics. Fill the meters in this slot game and begin the adventure!
5X4 reels and 50 payline.
Cascading reels.
Fill up to 5 different meters and trigger special features.
Whip: multiply your bet.
Plane: replaces an entire row.
Skull: get 3 sticky wild symbols!
Hat: fill a reel with wild symbols.
Chalice: multiply your winnings from the free spin feature.
Altenar se expande en España a través de JOKERBET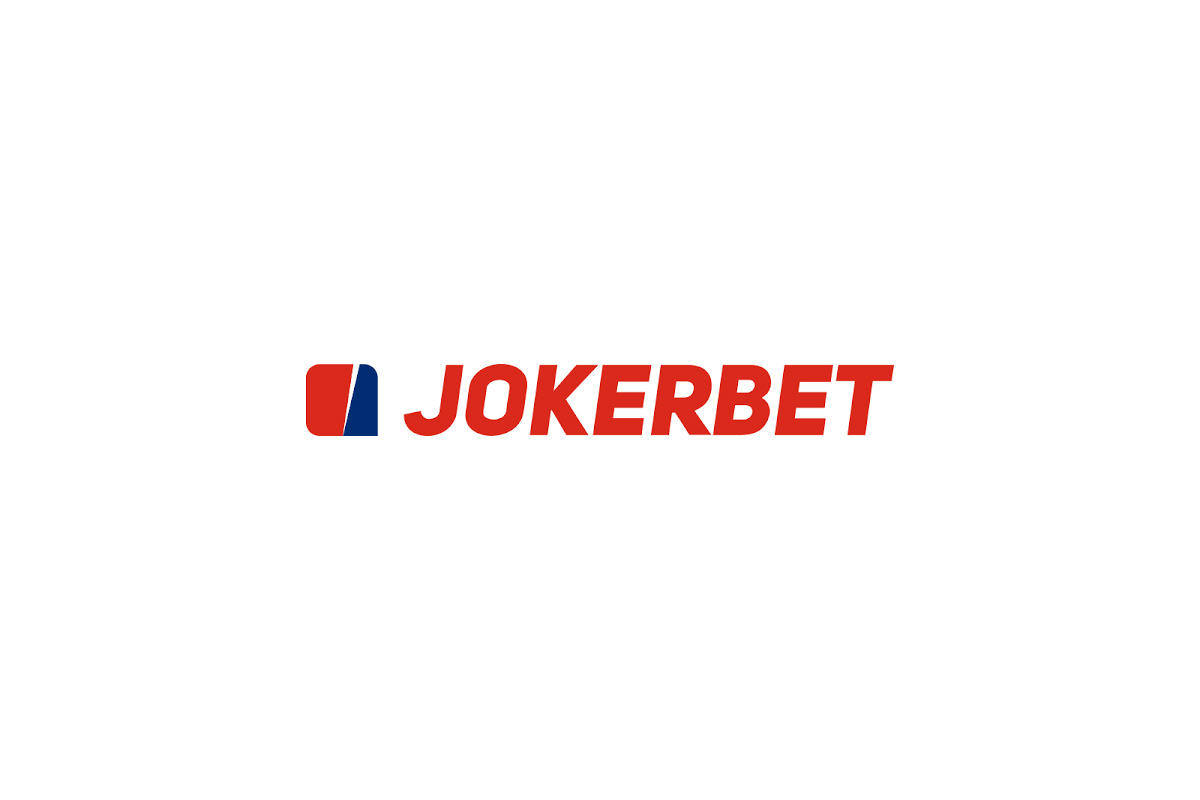 Reading Time:
2
minutes
JOKERBET es la marca de juego online para el mercado español de Grupo Veramatic, un grupo de empresas que comenzó su actividad en el año 1986, y que cuenta con más de 190 salones de juego en España y 1.000 terminales de juego en hostelería.
En 2017, obtiene la licencia para operar en el país mediante su propia página web donde los usuarios pueden disfrutar de lo mejor de las apuestas deportivas, juegos de casino y slots, entre otros.
El proveedor de software de Apuestas Deportivas, Altenar, ha anunciado su expansión de la mano de JOKERBET para el mercado español. Domenico Mazzola, Director Comercial expresó: "Estoy muy emocionado y feliz de anunciar que JOKERBET, un operador español bien establecido, decidió cambiar a nuestra solución de apuestas deportivas totalmente gestionadas."A su vez, desde JOKERBET se sienten muy complacidos de poder trabajar con uno de los proveedores más importantes de la industria. Su Director, Jorge Justicia, señala: "La actitud, la flexibilidad y el enfoque de Altenar es lo que nos hizo decidirnos por su producto. Estamos seguros de que tenemos todos los elementos adecuados para tener una asociación comercial duradera". Altenar expands in Spain through JOKERBET JOKERBET is the online gaming brand for the Spanish market of Grupo Veramatic, a group of companies that began its activity in 1986, and which has more than 190 gaming halls in Spain and 1,000 gaming terminals in the hostelry channel.In 2017, it obtained the license to operate in the country through its own website where users can enjoy the best of sports betting, casino games and slots, among others.
The Sportbook software provider Altenar has announced its expansion hand in hand with JOKERBET for the Spanish market. Domenico Mazzola, Commercial Director: "I'm extremely excited and happy to announce that JOKERBET, a well-established Spanish operator, decided to switch to our fully managed Sportsbook solution. "In turn, from JOKERBET they are very pleased to be able to work with one of the most important suppliers in the industry. Its Director, Jorge Justicia, points out: "Altenar's attitude, flexibility and approach is what made us decide on their product. We are confident that we have all the right elements to have a long-lasting business partnership."
AppGallery Partners with Belka Games to Bring Clockmaker Joy to Huawei Devices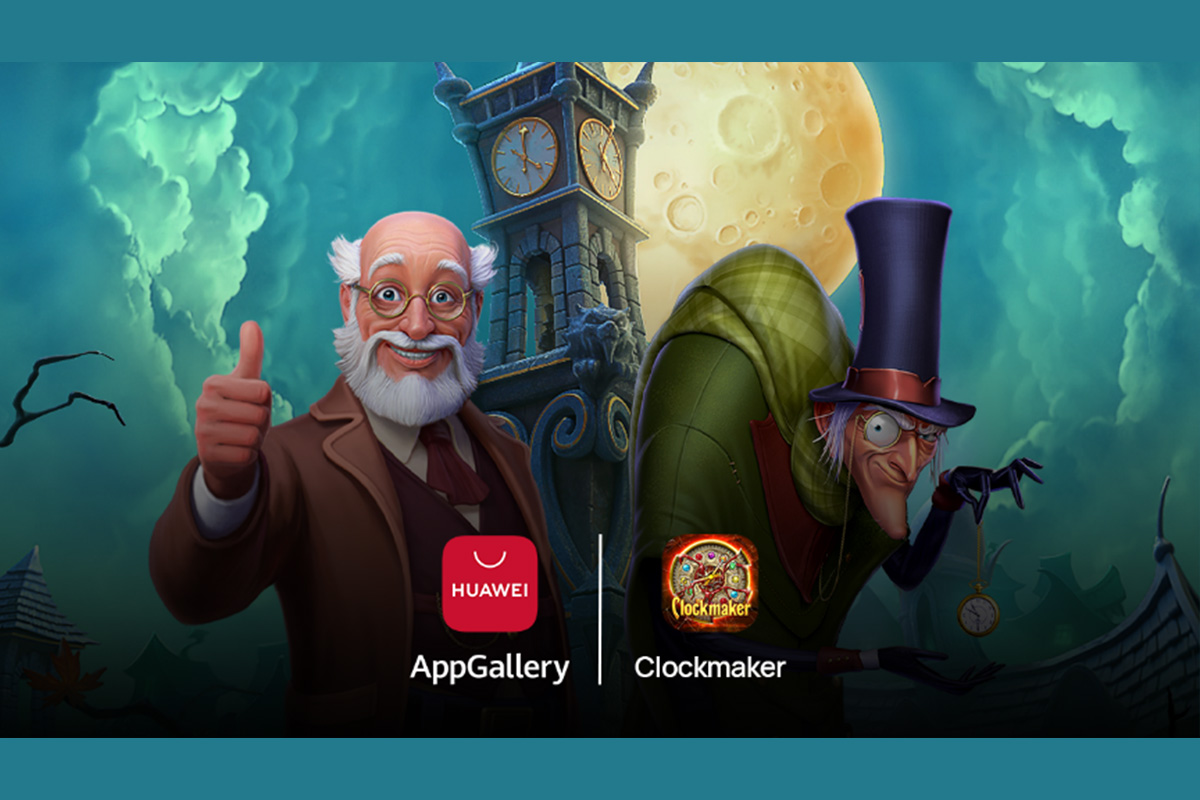 Reading Time:
2
minutes
Gamers can now look forward to embarking on a mystical match-three puzzle adventure with Belka Games' critically acclaimed Clockmaker, now available on AppGallery.
In a race to find the Mystery of the Maleficent Clockmaker and break curses, gamers must swipe their way through the gem-based puzzles to make repairs to an old, enchanted town. As well as navigating through a mysterious atmosphere, Clockmaker invites gamers to face over a thousand mini games which require tactical thinking and skill to blast the gems away.
As part of the partnership, and in celebration of Clockmaker's launch, AppGallery and Belka Games are bringing exclusive gifts to players. Gamers who played through AppGallery will receive an exclusive gift pack, which includes 24 hours of unlimited lives, as well as 15 premium rubies to spend within the in-game store. The gift pack is redeemable after completing the first house level at the beginning of the game.
"We are delighted that more gamers around the world can now experience the popular Clockmaker gameplay experience,"said Yuriy Krasilnikov, VP of Business Development at Belka Games. "As we've already seen, the game is a huge hit, so we're thrilled that more gamers will have access as a result of our partnership with Huawei."
Huawei Offers Technology Support to Partners
Being one of the fastest-growing app marketplaces, and third largest worldwide, AppGallery shows how developers can leverage Huawei's strong operational support in the lead up to app launch. Clockmaker is a strong example of Huawei's HMS Core potential, integrating with the IAP Kit and Ads Kit to bring seamless payment solutions and pleasant ad experiences to users.
"Working with Huawei has been an enjoyable experience for the team at Belka Games," said Mr. Krasilnikov. "We have received a great level of operational and development support from the start and we were pleased with the smooth integration of Huawei's HMS Core Kits so that we can offer fans of the game the services that they deserve."
Clockmaker has achieved huge success in the last two years, across various platforms globally, as well as reached top grossing charts due to its interactive and exciting gameplay. Belka Games' partnership with AppGallery demonstrates an appetite for growth and implies that fans could expect to see much more in the coming months.
Clockmaker is now available for download via AppGallery.