Getting extra income with online activities
Reading Time:
3
minutes
Nowadays, one of the most important problems people must deal with around the world is the economic scenery. The bills, the price of food, supermarket, clothes, education or health costs are increased constantly. It means that living is getting more and more expensive. 
Many times it is necessary to look for alternative ways to get enough money. Considering that situation, have you ever thought about getting extra income using the internet to do some activities?
First of all, it's interesting to remember some advantages to using the internet! Let's check it:
Practicality: solve problem from home is very practice;

Efficiency: the digital way is very efficient and without human error;

Speed: using the internet to solve problem is faster than go to physical establishment;

Costs:if you use the internet for any transactions, you pay less tax.
The internet is present in our lives every day offering many opportunities, we just need to enjoy its good points.
How can I get money on the internet?
In addition to your current occupation, you can use the possibilities of the internet to get an extra income! Maybe you are asking yourself how you can do it. But don't worry, just still reading to check some examples.
Simple job
There are platforms online that propose some paid simple jobs. You can sign up and receive tasks according to your profile information. Many companies need you to add content and quality in their daily service, constantly improving. The voice and opinion from customers are essentially. You could be one of these people, what do you think about it?
Usually these tasks designated on platforms are very simple like making a review or answering questions for a market research content from a point of view from the public.
Investments
Another good idea is using the internet to make an investment. You can invest in the cryptocurrency market, for example. This is totally legal. Cryptocurrency is a revolutionary way to make financial transactions because of its security, confidence and efficiency.
You can invest in cryptocurrency and even get daily earnings! To get it you should pay attention to the actions of other investors and the market scenario, so you can make a security decision. 
If you save time to learn about these investment modality you will find many great possibilities and could enjoy it.
Play games
What do you think about earning money while you play games and have fun? You would like to know that it's possible! There are some apps and platforms that make you feel in a real casino, for example. One of these excellent platforms is PlayAmo. 
Using it you can get money playing one of their big variety of games. It's possible to choose the one you prefer according to what you like, you will have many secure methods of payment options and you could receive bonuses to start an action!
Benefits of digital era
The digital era represents a big and revolutionary step in our life. Since we can make anything using a computer or a mobile, we have a unique conception about how we can handle problems. 
It's possible to solve many things junt using the internet to improve our daily activities: pay a bill, make a market, order food, watch a movie and take a long talk with someone who is far from you. In addition to all of these, you can also earn money!

Red Rake Gaming partners with Portuguese leading online sportsbook and casino operator, Nossa Aposta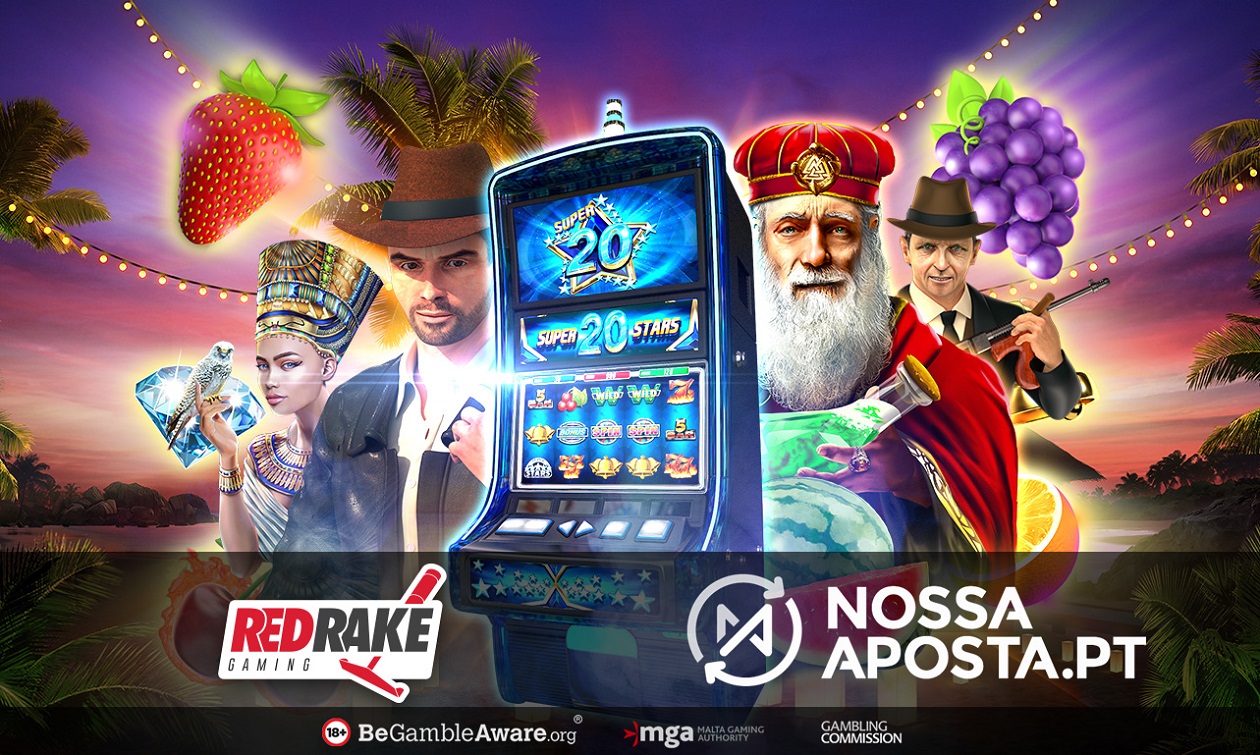 Reading Time:
2
minutes
Portuguese leading online sportsbook and casino operator, Nossa Aposta, has further enhanced its offering by adding the leading Portuguese certified supplier, Red Rake Gaming.
The recently inked agreement will see Red Rake Gaming deliver a myriad of top performing slots, via their common aggregation partner Pariplay, to the operator owned by the publicly listed company, Cofina.
Since its launch in 2017, Nossa Aposta has experienced major growth, expanding its portfolio to more than 1,000 slots designed for desktop and mobile play. In addition, the Lisbon-headquartered company also offers pre-match and live betting services, with a highly talented and specialized team with years of experience. The company currently owns two gaming licenses, issued by Serviço de Regulação e Inspeção de Jogos (SRIJ) and keeps diversifying its portfolio.
Commenting on the significance of the partnership, Chief Executive Officer for Nossa Aposta, Tiago Almeida, explained: "Portugal has strong indicators that reveal a more interested and informed public that wants to make the most of the fun of online games. We are delighted to sign this agreement with Red Rake Gaming, and offer our players what they would like to find but also to continue our revenue growth with innovative games. For Nossa Aposta players, quality is king, and as well as hand-picking all our titles, we're strict about ensuring the player protection is always present. That is why we're also focusing on additional proprietary content, since content exclusivity is the key to achieve a true competitive edge."
The partnership sees Red Rake Gaming extending its already significant footprint in the growing Portuguese iGaming market by enhancing the casino offering of another major brand with its world-class games.
Commenting on the significance of the new deal, Managing Director for Red Rake Gaming Malta, Nick Barr, explained: "We are delighted to welcome Nossa Aposta as our newest partner. Nossa Aposta has continued to make huge inroads in the .PT market since its inception and has gone from strength to strength to become a dominant force in the Portuguese online gaming market. We are very confident that our high engagement, feature packed games will be a huge hit and resonate well with the Nossa Aposta players and look forward to the upcoming launch".
Veloce joins forces with Codemasters to launch ground-breaking VERSUS ULTRA Series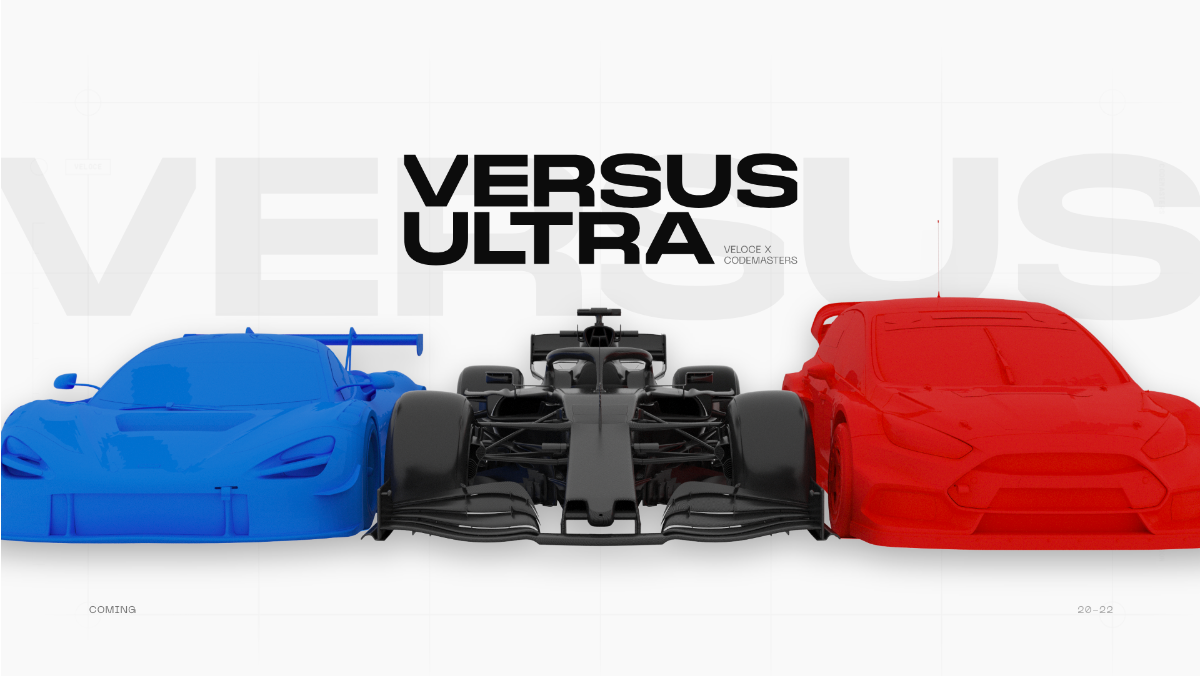 Reading Time:
2
minutes
Innovative esports series, to feature competitions across multiple leading titles from Codemasters, looks set to kick off in 2022
Lando Norris' Quadrant is the first team confirmed for this unique esports tournament
'Original and engaging format' to 'break the mould' in burgeoning gaming sphere 
In an industry first, Veloce Esports has announced a partnership with leading racing game developer Codemasters to launch a revolutionary, multi-title, global esports racing league – the VERSUS ULTRA Series – with Lando Norris' Quadrant team revealing itself as the first official entry.
Veloce is well-versed in original and innovative projects in the burgeoning esports sphere, sparked by the success of its immensely popular #NotTheGP series during the lockdowns of 2020. The ever-expanding Veloce Esports ecosystem yields substantial monthly viewership figures in excess of 230 million across its various channels.
Codemasters is a world-leading video games developer specialising in the racing genre. Its portfolio includes DiRT, Project CARS, GRID, and the official series of F1® video games. The VERSUS ULTRA Series will feature an innovative event format with different stages of competition taking place across several Codemasters titles.
Some of the best-known global esports teams will be taking part, comprising world famous streamers, pro gamers, and more, with squads competing for the inaugural VERSUS ULTRA Cup.
The first team to throw its hat into the ring is Quadrant, F1 star Lando Norris' ever-popular esports squad.
With the likes of F1 YouTube star Aarav Amin (Aarava), leading virtual racer Steve Alvarez Brown (Super GT), Maria Bish (RiaBish) and Niran Yesufu (FNG) on the books, Quadrant will undoubtedly be running at the sharp end during the inaugural season.
More information on the event format, team announcements and the VERSUS ULTRA CUP will be revealed in due course, with racing set to get underway in 2022.
Rupert Svendsen-Cook, CEO, Veloce Esports, commented: 
"We're delighted and feel very privileged to be partnering with such an established player in the industry as Codemasters, to launch what we know will be the best racing esports league in the world. We have worked closely with Codemasters for some time, as a large part of our media network features their titles, so it made a huge amount of sense to work together on this project.
"For us, the key focus is on entertainment for the gaming community and offering an original and engaging format that breaks the mould of the traditional racing esports leagues currently available. We're incredibly excited to share further details regarding who and what is to come as we prepare to launch in 2022."
Toby Evan-Jones, Head of Business Development, commented: 
"The VERSUS Ultra Series is an exciting new format which creates both action-packed content and the opportunity for our players to compete with their heroes from the real and virtual racing worlds. Codemasters' expertise in delivering world-leading racing titles makes us the perfect partner for Veloce. We hope players of all levels will come together to create a fun competition which redefines the competitive gaming landscape with an innovative and inclusive format."
Pragmatic Play adds another boost to QTech Games' premier platform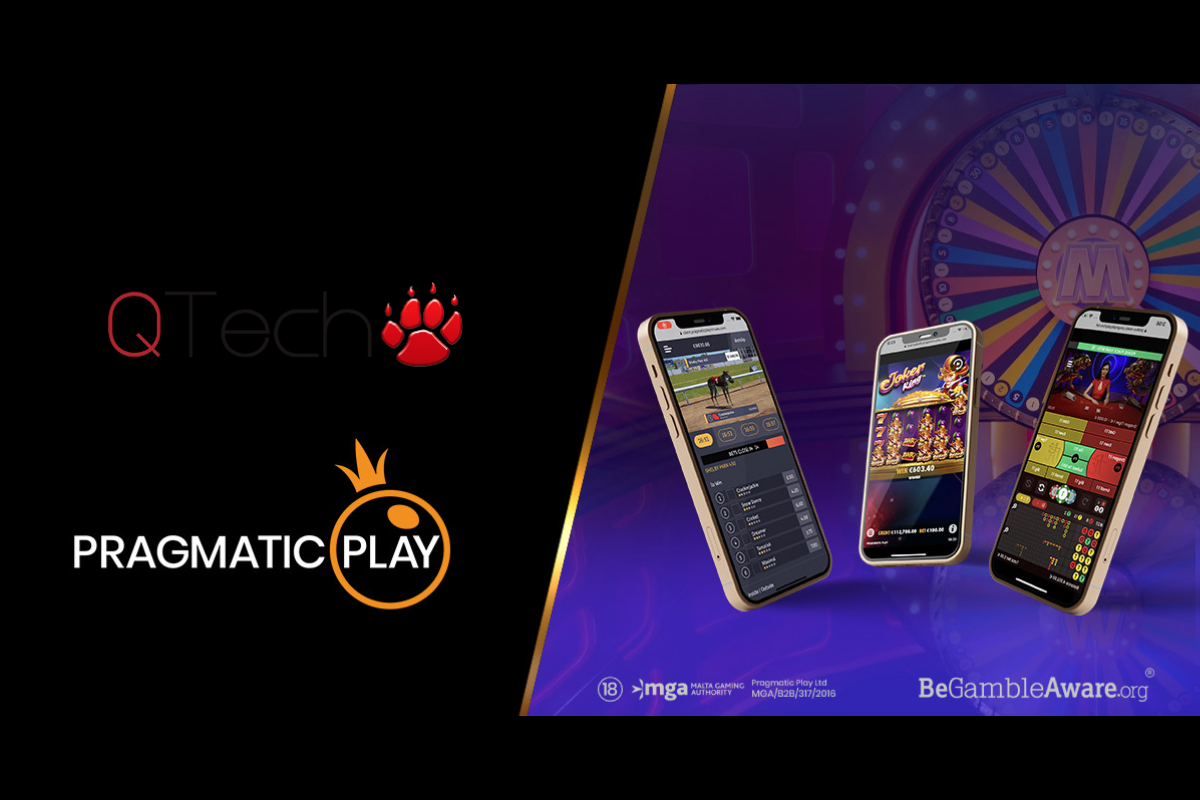 Reading Time:
2
minutes
Leading distributor further enhances its offering with Pragmatic Play

QTech Games, the leading games distributor for Asia and all growth markets, has announced its latest premium provider partnership with Pragmatic Play.
Under the terms of the new deal, Pragmatic Play's content (comprising its slots and live casino verticals) has been made available to QTech Games clients and their players, adding more muscle to a pioneering platform that is setting the pace for bringing the best online games to market across emerging territories.                                                 
Pragmatic Play's wide-ranging suite of high-class content is now helping to drive differentiation, increasing engagement and player-retention levels in the process. This portfolio features popular titles like The Dog House Megaways™ and more recent launches such as the Emerald King series and Yum Yum Powerways, alongside a host of live casino games, including baccarat, blackjack and multi-lingual versions of roulette.
This ever-evolving production line consolidates QTech Games' comprehensive catalogue of slot titles on a platform that delivers a definitive one-stop-shop for worldwide operators, thanks to its unrivalled localised depth and authentic gaming-vertical spread.
The agreement also expands Pragmatic Play's global footprint, opening up an array of both established and emerging markets for accelerated growth. QTech's platform boasts the broadest gaming portfolio around, localised for each region, with native mobile apps, powerful reporting and marketing tools, and 24/7 local-language support.
Ulf Norder, CCO at QTech Games, said: "We're excited to have partnered up with Pragmatic Play, whose distinct and diverse portfolio needs no introduction. The QTech Games platform is integrated with the best games from the planet's top providers – and Pragmatic's unique content sits near the summit of this mountain.
"In short, we can't wait to see how these games perform across a patchwork quilt of territories. Especially in developing gaming spaces where demand for a localised product set is paramount in tackling the diverse backdrop of cultural trends and player preferences.
Yossi Barzely, Chief Business Development Officer at Pragmatic Play, added: "QTech's ever-expanding reach, from Asia and Eastern Europe to LatAm, is always eye-catching. Forming a strong partnership with a leader in the Asian market allows us to continue to expand our presence in the region by supplying operators with the compelling content for which we're renowned.
"This collaboration has enhanced our speed-to-market and will set us up to deliver a defining digital gaming experience for all players, no matter where they set their scene on the world's stage. With this reputation for delivering quality games to players in progressively diverse markets, we look forward to seeing our games form part of QTech's wider offering."
Earlier this year, QTech Games broke further ground as the leading distributor across emerging markets with the launch of an industry-first, cross-supplier rewards feature, Network Progressive Jackpot, unpacking a cutting-edge acquisition and retention toolbox for its global partners.
Pragmatic Play currently provides up to five new slot titles a month, as well as an extensive range of live casino and bingo products through its multi-vertical repertoire. The company's entire portfolio is available through a single API integration.