As eSports become more popular, time for the industry to get real about security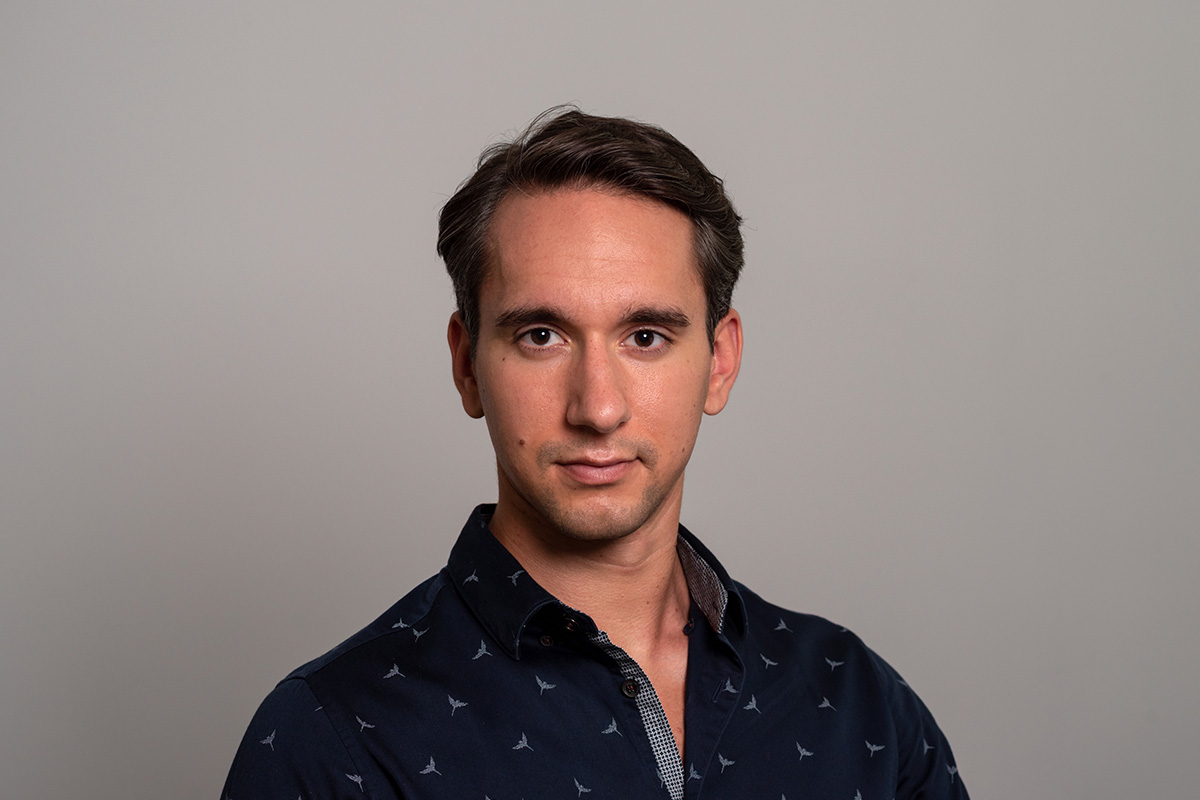 Reading Time:
4
minutes
Police in Ukraine recently seized 3,800 PlayStation 4 consoles, which currently retail for around 290 each, and found to their surprise that the operation wasn't mining cryptocurrency as they assumed but was in fact being used to generate content packs for FIFA Ultimate Team, a popular game mode in the FIFA football series.
The raid and its results underline a fact that may escape more traditionally minded members of the gaming community: eSports is a major industry, and like any industry it is susceptible to fraud. The fact that the games themselves take place virtually is irrelevant to fraudsters who can use the familiar toolkit of multi-accounting, bonus abuse and affiliate fraud to earn thousands.
With many sports teams unable to play throughout much of 2020 and 2021, eSports grew massively. League Championship Series (LCS), one of the largest eSports leagues, became the third most viewed professional sports league amongst 18-34 year olds in the U.S and has retained its corporate sponsors at a time when other leagues were shut down. Success stories like these are blunted by how pervasive eSports fraud is,
So, what kinds of fraud are taking place in eSports, what is it costing eSports organizations and what can be done to stop it?
What kinds of fraud are possible in eSports?
eSports attracts very similar types of fraud to regular sports betting, including:
Bonus Abuse: Like other sports betting companies, eSports companies often give sign-up bonuses such as free bets to new players. By coding automated systems, a fraudster can sign up to hundreds of accounts and use the free bets to win real money. This can cost gaming companies up to 15% of their revenue.
Multi-accounting: Similarly, a fraudster can use multiple accounts to perform other types of fraud, such as matched betting, 'smurfing' or arbitrage of affiliate fraud.
Affiliate Fraud: Those eSports betting organizations that draw in some of their new players from affiliates are vulnerable to affiliate fraud in which an affiliate creates fake accounts to gain the pay-out.
Account takeover: Using lists of passwords from data breaches, keyloggers or phishing a fraudster can gain access to a player's account and drain their funds.
Chargeback fraud: A player, who may be a legitimate gamer and not a professional fraudster, initiates a chargeback on a transaction. This is common in gaming when gamblers regret a bad bet and claim that their account was hacked.
The costs of eSports fraud
Fraud costs have a way of snowballing, with each $1 lost through fraud actually costing companies $3. The above techniques are hardly equivalent to the major data breaches of major banking and tech companies that cost on average $3.86 million, but the constant barrage of low-level frauds can soon drain your company's security budget. Aside from the cost of the fraud itself, there are a number of hidden costs such as:
Chargeback losses: Investigating and disputing chargebacks will take up your risk team's time, leaving them little time for more valuable activities. More worryingly, a company with a large number of chargebacks is likely to find it difficult securing credit or loans. Visa and Mastercard's resolution processes are making things even more difficult for merchants, so you are likely to lose even more.
Affiliate budget waste: You could be paying for useless clicks from bot networks rather than legitimate customers, wasting your marketing budget and reducing overall ROI.
Reputational damage: Once word of mouth spreads about customers losing the entire bank accounts to account takeovers it will not be long until players start deserting your site.
Regulatory fines: The regulations around eSports are not as stringent as with other sports betting, but it will not be long before they catch up. With the industry growing it will not be long before countries put regulations in place to protect players, and without stringent security your company could be fined.
The solutions
You will notice that the majority of the types of fraud common in eSports have to do with fake accounts. These are easy for fraudsters to create using the wealth of publicly available data and leaked information, but fortunately artificial intelligence-based tools have been developed that allow companies to spot synthetic identities.
Through device fingerprinting, email profiling and IP analysis a complete picture of a new signup to your site can be created, allowing software to spot the tell-tale signs of a hastily created account. For example, it could find that an email address does not match any social accounts, or that they use VPNs and data centers to conceal their IP address.
Of course, a sophisticated fraudster could create a convincing fake identity, especially with the wealth of information available from data dumps, so modern technology can also spot the use of pre-paid credit cards or even the speed with which information is entered, which could indicate it is being filled in automatically by a script.
By combining data points from a large and ever-growing set a system can determine whether it is likely that any given new account is fraudulent. For the many cases in which it will not be fully clear whether an account is authentic or not adaptive Know Your Customer checks can be used – customers with several red flags will be given full tests to determine their identity whereas other customers will have less obtrusive tests for a smoother site experience.
eSports has gone from a niche concern to an Olympic sport in a few short years, and that success is going to attract fraud, so it is vital for the industry to pre-emptively defend against fraud by adopting the very highest levels of security.
To learn more, visit: https://seon.io/

CreedRoomz introduces a new show game called Richie Roulette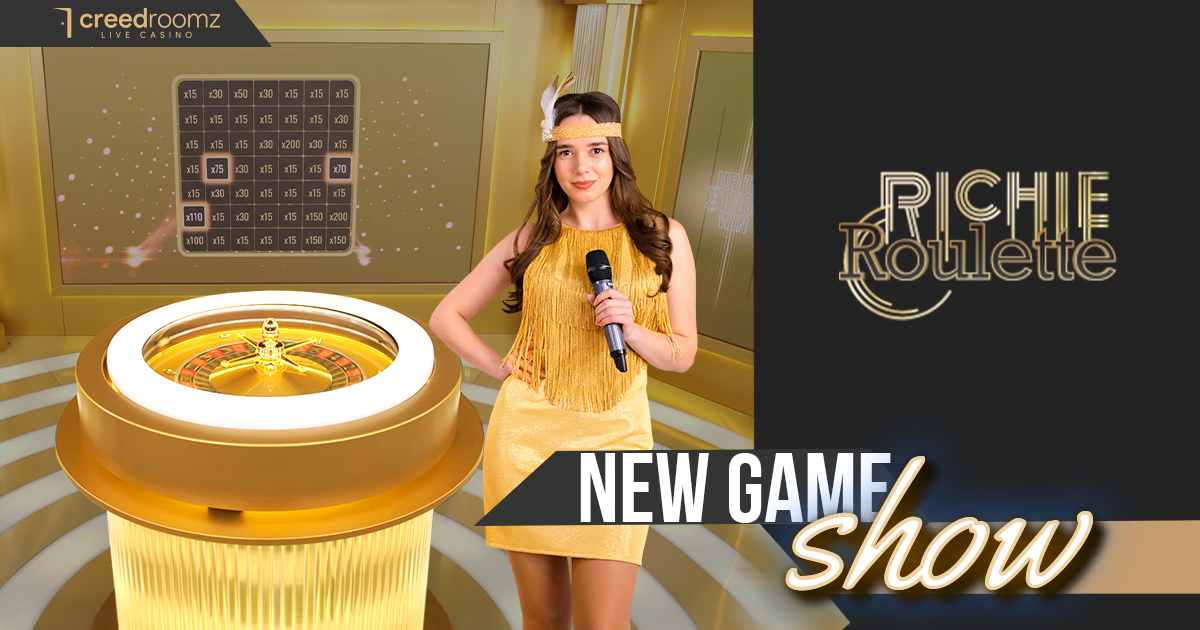 Reading Time:
< 1
minute
Adding new excitement to the industry, CreedRoomz by BetConstruct is presenting a new twist on standard roulette with the launch of the Richie Roulette game.
The rules of the game are quite simple. The player wins if the ball covers the number on which the bet was made. In order to attract as many players as possible, the game allows a Straight Up bettor to multiply the win by at least 15x-1,700x by buying up to 10 chances from 49 gold bricks called STARs that appear after the main betting time. To further spice up player engagement, the game offers one free STARs chance.
The show game features a variety of betting options, attractive gameplay, and a user-friendly interface that will be convenient for both beginners and experienced players.
The new addition of Richie Roulette to CreedRoomz's diverse gaming portfolio is aimed at contributing to profits of operators who own live casino businesses. The game provides significant opportunities for revenue growth and long-term success.
New website for Reflex Gaming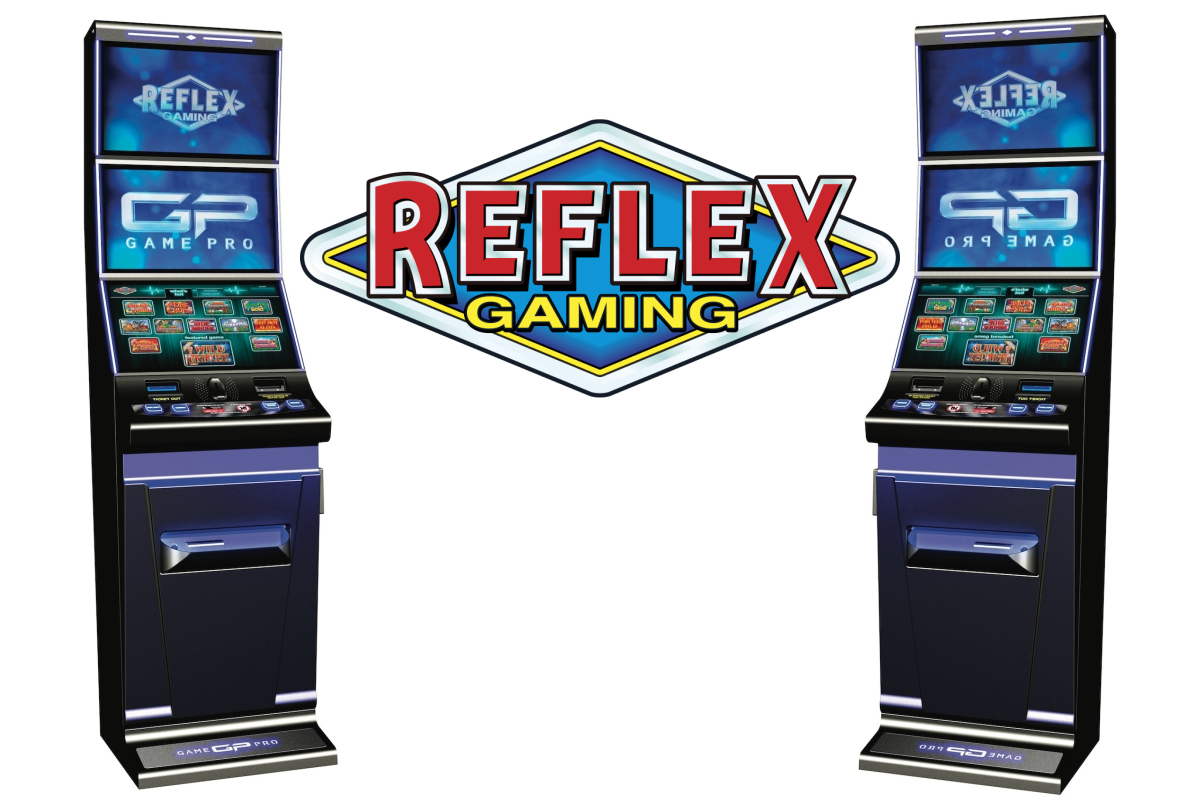 Reading Time:
< 1
minute
Reflex Gaming, an omni-channel games supplier based in the UK, has unveiled its new website. 
The new website has been re-designed to offer a clean and modern look and offers a user-friendly experience with improved navigation and functionality while allowing customers to get a sense of the company's growing gaming portfolio.
New features will help users to navigate the site quickly and easily.   Among them:
Information about different machines and the Slingshot platform. 
Game details, including gameplay videos, to assist affiliates and operators in gathering key information. 
Easily contact Reflex Gaming's technical support team – previously, customers were required to sign up, then get verified, before they could make contact online for support. This step has been simplified.  
Visitors can access our latest news, including game launches, press releases, and company updates.
Quentin Stott, MD of Reflex Gaming, said, "We started this project with the goal of updating and refreshing the look and feel of the website, as well as making it easier for our clients to find key information.
"We overhauled the old website to include design enhancements, usability and speed improvements, and other features that will enhance the overall browsing experience. We are very proud of our new site and hope our visitors feel the same."
The website will be regularly updated with new games, blog posts and videos.
PLANETPAY365 AND S.S. LAZIO PRESENTED AT OLYMPIC STADIUM THE PROJECT TO SUPPORT CHILDREN FROM SO.SPE NON-PROFIT ORGANISATION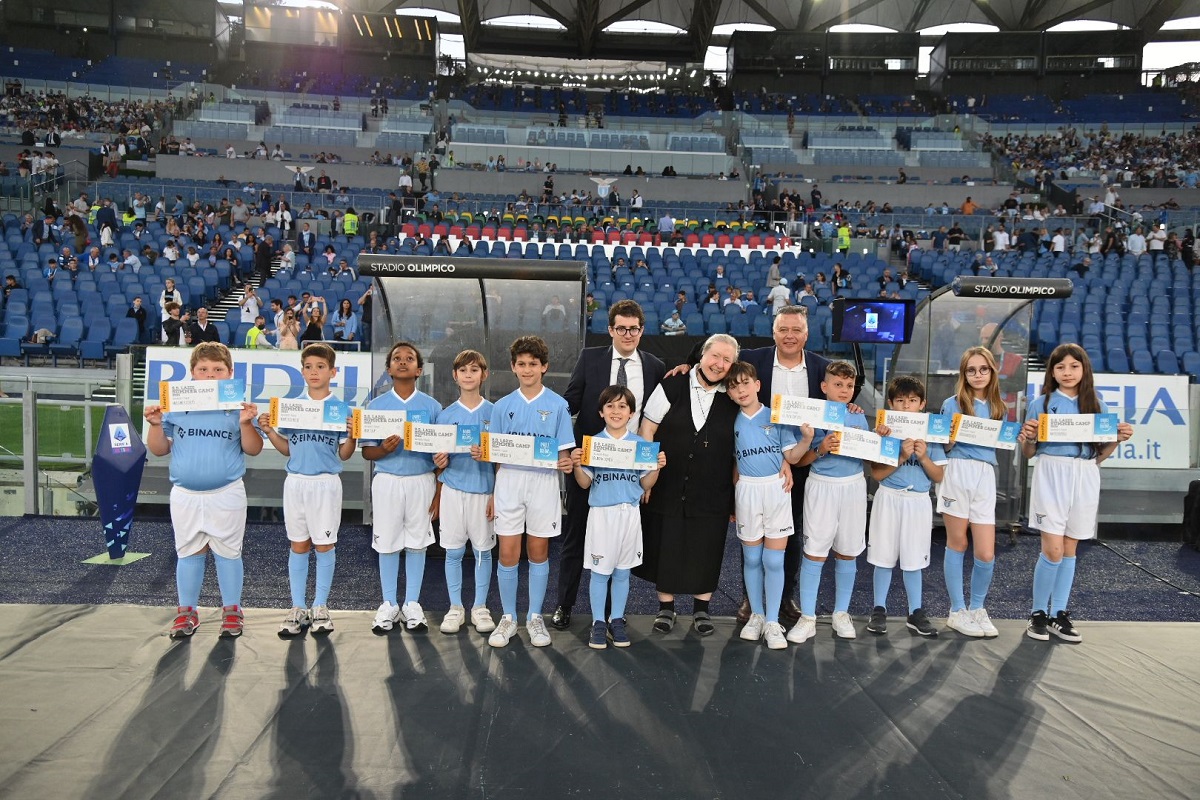 Reading Time:
3
minutes
The multiservice platform, partner of the Biancocelesti team, will give away a stage of the 2022 Summer Camp to 11 children from the So.Spe. charity
Football and solidarity took once again the stage at Olympic Stadium. On the occasion of Lazio-Verona, last Saturday, a Corporate Social Responsibility initiative was presented by PlanetPay365 – the multi-service platform owned by Planet Entertainment-SKS365 Group – together with S.S. Lazio and the non-profit organisation So.Spe.
The project was unveiled before the kick-off, where 11 children from So.Spe's group homes received a special ticket, allowing them to participate in the S.S. Lazio 2022 Summer Camp. Thanks to the help of PlanetPay365, the selected children – boys and girls aged between 9 and 14 – will take part in the Abruzzo's leg in Tagliacozzo (AQ) from the 3rd to the 9th of July. PlanetPay365 will allow them to enjoy the "Full camp" formula and each of them will receive a kit prepared together with So.Spe.
The aim of PlanetPay365 – which with this initiative extends its partnership with S.S. Lazio, in the corporate social responsibility field – is to give children from families in economic and social difficulty the chance to live a lifetime sport and training experience. The Summer Camp, in fact, are focused on football (under the guidance of trainers from the Biancocelesti youth sector), but in addition to training and matches they are also structured to allow children to have fun, make friends and live new experiences in a group, with a view to inclusion and respect for diversity.
The special guests of the Summer Camp went together with the footballers on the pitch, just before the match, and received a facsimile of an "entry ticket" to the summer camp. In addition, In June, an "Open Day" will also be held involving the children of the So.Spe family homes and the company's employees: in this way, the company's employees will be giving their contribution to the distribution of sports gadgets and other gifts, as well as organising recreational activities.
"The initiative with S.S. Lazio and the So.Spe Foundation marks the first stage of our global CSR project, which in the coming months will include many other initiatives in Serbia, Austria and Malta, where SKS365 has its offices", said Brian Dean, Planet Entertainment's Chief Executive Officer. "It is no coincidence that last Saturday – we celebrated World Day for Cultural Diversity for Dialogue and Development, a moment to reflect on inclusion and respect for differences. As a company with employees from many different cultures and dozens of different nationalities, the promotion of equality is a fundamental pillar of our mission, as well as the support for children in need, which we want to help through sport. We see sport as an opportunity to build new friendships, help children realise their dreams and give them hope for a better future. Through our CSR plan, we connect with local communities in the countries where SKS365 is present and, with the help of our partners and the commitment of our employees, we provide support and resources to make these children's dreams come true. I sincerely thank the invaluable support and collaboration of So.Spe and S.S. Lazio and I firmly believe that this is just the first stage of a long and fantastic journey together".
"In many years of activity with our foundation, this is the first time ever we have received such a gift" – said sister Paola, the nun founder of the So.Spe foundation. "Thanks to the PlanetPay365 initiative, 11 children of our community will be living this summer a unique and unforgettable experience, which I believe will have a great impact on their development and personal growth. I hope this is just the first of many other projects that will run together with PlanetPay365 and S.S. Lazio, with the goal to enable the dreams of these guys and help those less fortunate to make their aspirations come true".
"Once again, the S.S. Lazio – said President Claudio Lotito – wants to concretely affirm the values of solidarity and respect for people, an ideal that has always been part of the Biancocelesti DNA. We want to do it by bringing together young people through sport, that has the power to break down every wall and difficulty. I wish great fun to the girls and boys who will be at the Summer Camp: may it be an educational experience for them, where they can develop serenity and lightheartedness and meet new friends. The smile and the desire to be together is something that should never be taken away from the youngest", Lotito concluded.