Gambling In Canada: How To Find The Right Online Casino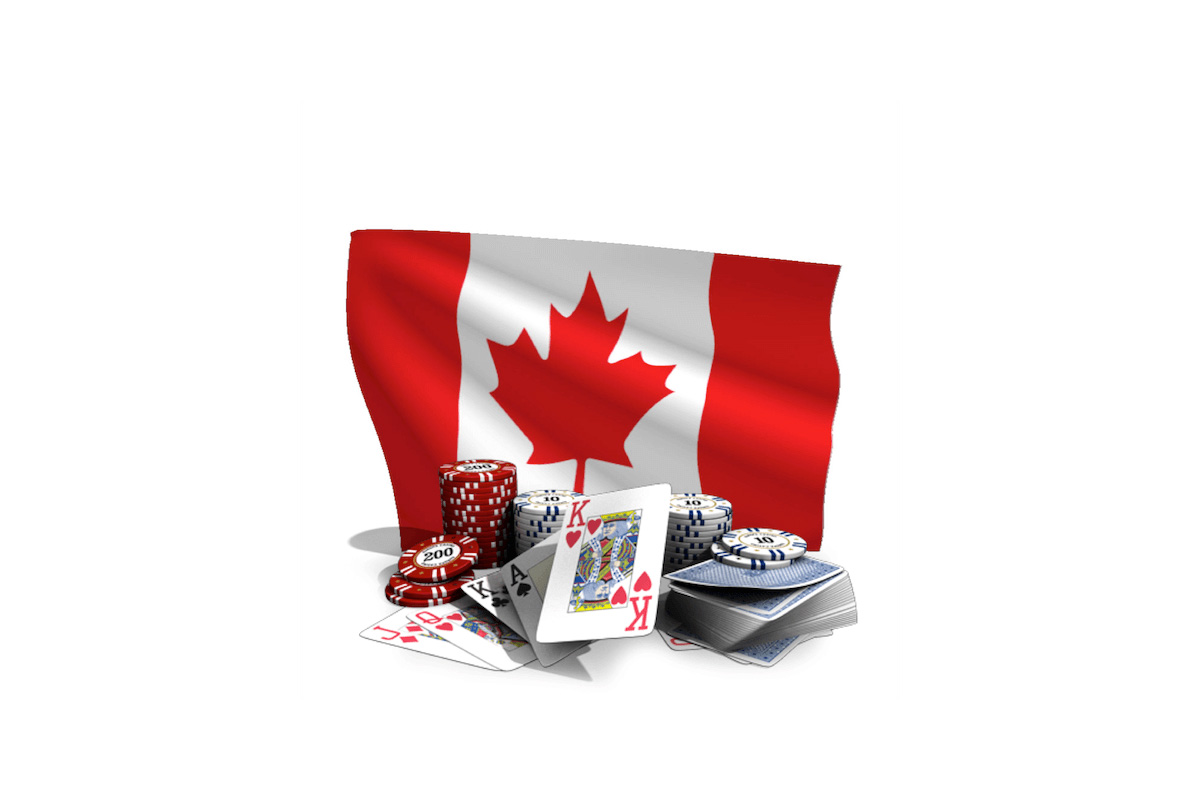 Reading Time:
6
minutes
The emergence of the digital world paved the way for various types of entertainment to be made available and easily accessible online. Some of the most common forms of entertainment include streaming videos as well as online gaming. The latter includes playing online casino games regardless of where you are on the globe, even if you are in Canada. You just have to ensure that you are leveraging the right platform to access the games. This article concentrates on how you will be able to find the right online casino in Canada.
Steps to Find the Right Online Casino
 1. Ask yourself: What are your preferences?
One of the primary things that you need to do to be able to find the right online casino in case you are trying to access the games in Canada is to figure out what you like as well as what you don't like. For instance, if you prefer playing on your phone, then you should look for a reliable mobile app that you can install easily. On the other hand, if you are keener on playing through your laptop or computer, then you should go for an online platform that can easily be accessed regardless of your browser.
You should also think about the games that you like to play as well as the features that you want the platform to have. This will become your basis in looking for a suitable site where you can create an account. Rest assured that the best Canadian casino sites will most likely offer a wide variety of games for you to choose from. This means that you will most probably find the games that you are looking for on their platform.
 2. Compare various online casino sites.
As soon as you figure out what your preferences are, the next thing that you have to do is to take the time to compare various online casino sites. In this way, you will have a good insight into which Canadian online casinos deliver the features that you want, as well as which lack these accordingly. You have to be thorough though in making a comparison for you to be able to check your non-negotiable features in terms of licenses, games, bonuses, security, payment methods, and customer service among others.
When you do compare different online casino platforms, you will have a good idea of where you will get the most value for your money. Fortunately, you can leverage comparison websites to accomplish this tedious task. These websites will allow you to save time and effort in identifying the best online casino to engage with. Rest assured that these sites have the algorithms in place to compare hundreds of casinos at a time to help users conclude and identify the best online casinos to access.
 3. Take the time to try out different platforms.
Finally, take the time to try out different online casino platforms as well because it is only through this that you will be able to evaluate your comfort and ease in playing the games that you love through their site. This will also allow you to gauge whether the sites you have shortlisted are worth it. You can do this by registering to the sites with a free account that most online casino platforms offer. From there, you will be able to initially gauge the user-friendliness of the platform, as well as its loading speed.
As much as possible, you would want to go with a platform with a performant loading speed as well as an intuitive interface. In this case, the games will be able to run smoothly. When it comes to bonuses and promotions, the terms should be clearly defined and stated on the site. You should also try playing the games that are offered with the demo account you have created because this will give you an idea of whether the games on the platform are seamlessly developed.
Types of Online Casinos
Not all online casinos are created equal, which is why you have to take the time to compare them and test their platforms. However, for an effective comparison, you have to familiarize yourself with the different types of online casinos. The reason behind this is that the results of your comparison will prove to be inaccurate if what you have compared are two different types of online casinos that are designed to deliver a varying set of features.
The web-based online casinos are usually accessed using a browser. More often than not, they work well when you access them with a browser on your computer. In some instances, you can also access them using a browser in your smartphone or other mobile device but if they are not optimized to cater to a smaller screen resolution, there is a great chance that you will be disappointed with their responsiveness. In other instances, you may be prompted to install certain software on your computer to allow the platform to render a more seamless user experience.
Another type of online casino that is becoming more and more popular to several users is mobile online casino applications. These apps will make it possible for you to have a seamless gaming experience on your smartphone. All you have to do is to download the app and create an account for you to be able to begin playing the games. You just have to ensure that you have enough space and data in your mobile device to make room for these apps.
Characteristics of Reputable Online Casinos in Canada
Apart from the types of online casinos, you also have to familiarize yourself with the characteristics of reputable online casino platforms in Canada. In this way, you will have a good idea of what you should look for, as well as what you need to compare. In line with this, below are some of the characteristics of online casino platforms that you should be aware of.
An excellent online casino in Canada will most likely have an established reputation. In this case, you will be able to find various positive reviews of the site from seasoned gamblers, even those outside the country. These online casinos most probably hold licenses and certificates from regulating bodies as well, providing you with a certain level of guarantee that they adhere to the standards set by regulating bodies when it comes to game fairness and user security.
Safety and Security Features
You should also consider the safety and security features of an online casino site before you choose to engage with the platform. The most reputable online casinos in Canada integrate the latest technology to keep your account information, as well as your money, safe from hackers and scammers. Keep in mind that when you sign up with any online casino site, you should not only take into account your chances of winning but more importantly, your safety and security while gambling.
Another characteristic of a reputable online casino is the variety of games it offers. Like with a traditional land-based casino, for sure you will not be too excited if you walk in to find only a handful of games to play with. For this reason, you have to be selective with online casinos to ensure that you will be engaging with one that offers the widest range of games that you can think of. In this case, apart from online slots, you should also be able to find other games such as poker, roulette, baccarat, blackjack, and craps among others.
The most reputable online casinos also tend to offer lucrative bonuses and promotions with clear terms and conditions. Some of these include welcome bonuses and reload bonuses, as well as free games and cash backs. Some even offer VIP perks for their most valued patrons. The welcome bonuses are given to new users of the site while reload bonuses are provided each time you add funds to your account. On the other hand, free games allow you to play to earn more money without risking any more funds from your account while cash backs are instantly received as a payout.
Customer Service and Support
Finally, you should also only engage with online casino platforms that have impeccable customer service and support. In this way, each time you have a concern about the games, the funds in your account, or your payout, you will always have a ready answer.
To be able to find the right online casino, you have to ask yourself a couple of questions such as what your preferences are. From there, take the time to compare different online casino sites that you can access in the country, trying out several platforms at a time. Just be keen on familiarizing yourself with the different types of online casinos as well as the characteristics of the most reputable ones. In doing so, you will be able to end up with the right platform that will provide you with the ultimate online gambling experience.

Interactive Gaming Group signs sponsorship agreement with lead Twitch female creator Nora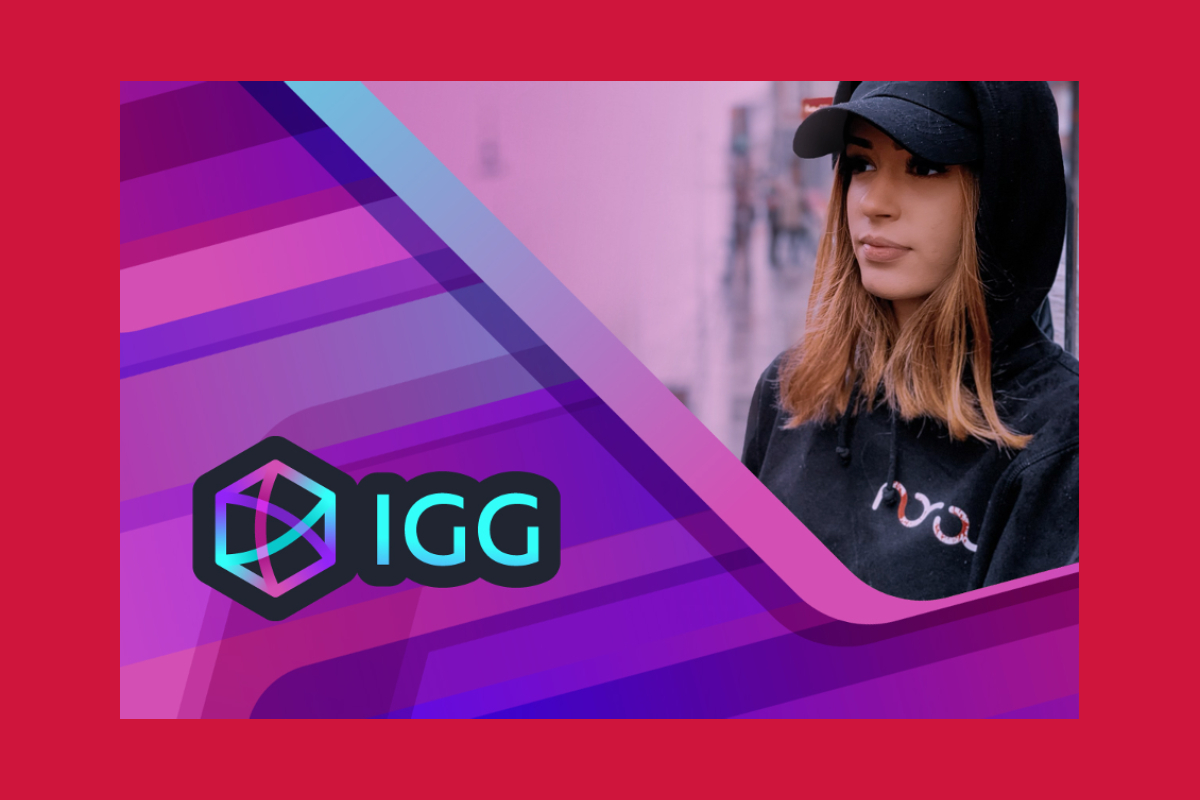 Reading Time:
2
minutes
Building on its intent to support female streamers and inspire gamers, Interactive Gaming Group announces today that it has added former professional soccer player and prolific female streamer Nora (Twitch name "NoraExplorer"), to its portfolio.
Nora, who turned to gaming after a knee injury ended her career, shares her journey travelling in Facepunch Studios' adventure game Rust – with an audience of over 91,000 followers. The 23 year old, who has seen her audience grow rapidly in the last year, sees streaming as a significant new area of opportunity for gamers looking to monetise their talent and get more people excited about gaming.
Commenting on her new partnership with IGG, Nora said: "I'm extremely excited to be supported by IGG as I work to improve the experience I share with my audience. In the past year I've seen my community grow and found more and more people connecting in an online space. Being a part of this with my audience and community, makes me feel like I have a responsibility to show that anybody can be who they want to be. IGG's support in my goals was an important factor in making the partnership."
With over 1,000 creators and 250 brands worldwide, IGG, whose vision is to inspire the world to play, has made it the company's focus to support up and coming creators to help them monetise their talent. IGG's experience in building some of the most successful gaming-focused Twitch channels in the world is now being turned to connecting growing gaming and eSports creators with brands via the company's platform.
Commenting on the partnership, CEO of Interactive Gaming Group Cristina Niculae commented:"Streaming is the new way of marketing. The new generation of adults is no longer inspired by mainstream TV but by creators sharing live, interactive experiences. However, only 2% of gaming creators on platforms such as Twitch are female. At IGG, we want to support female creators grow their channels and monetize their gaming content and through this, balance the gender gap. We are delighted to have Nora, a talented creator, joining our portfolio of streamers and are looking forward to supporting more female creators on our mission to open up streaming marketing to all upcoming creators."
Interactive Gaming Group is a leading digital entertainment and media technology company, connecting creators, viewers and brands on a global scale. Founded in 2017 and operating out of Malta and Spain, Interactive Gaming
Group vision is 'To inspire the world to play' and to bring great streaming entertainment to people around the world.
BLAST Premier expands reach into Israel with Gaming Channel broadcast deal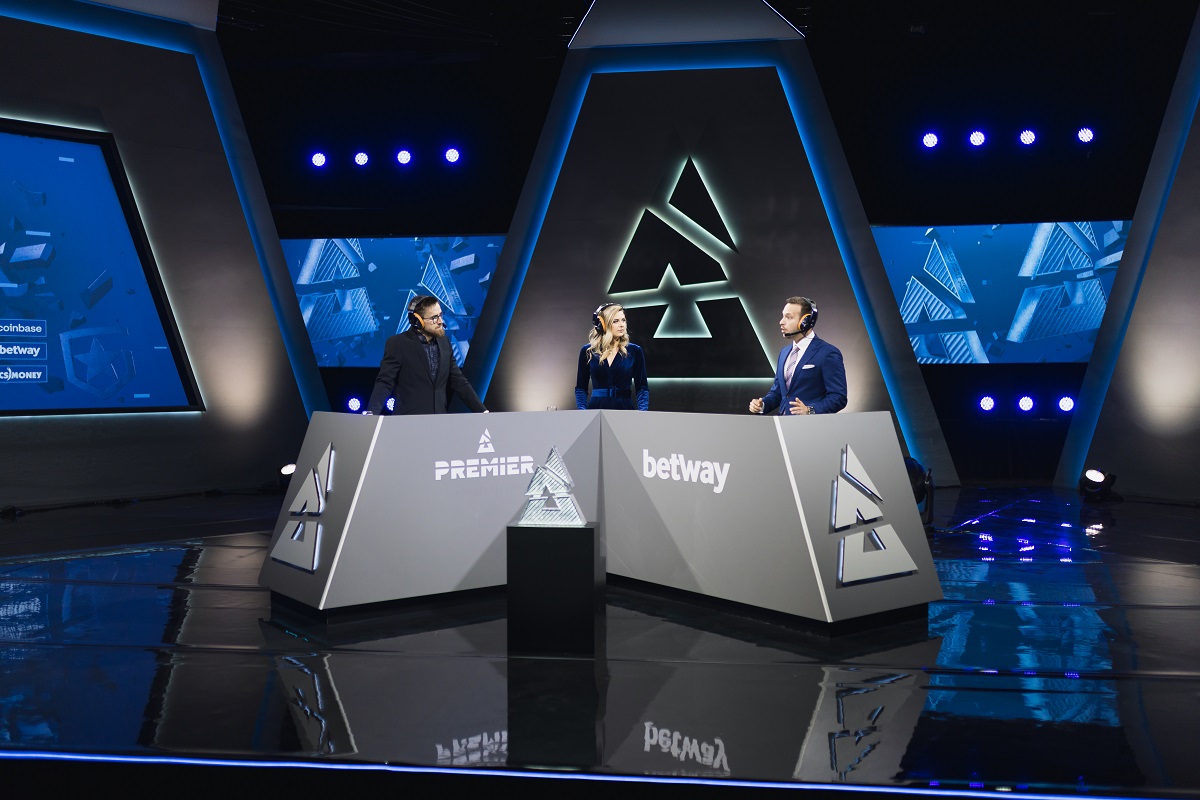 Reading Time:
2
minutes
The deal will see the Gaming Channel own exclusive rights to broadcast BLAST Premier in Hebrew 
BLAST Premier has agreed a media rights deal with Gaming Channel, Israel's first ever linear 24/7 esports and gaming channel. 
As part of the deal, Gaming Channel will own exclusive rights to broadcast BLAST Premier within Israel in Hebrew until the end of the 2021 season. The deal will cover BLAST Premier's four remaining events of the year: Fall Groups (September 16-26), Showdown (October 12-17), Final (November 24-28) and World Final (December 14-19).
The Gaming Channel, owned by the Charlton Group, was launched back in July this year, bringing the first ever dedicated esports and gaming linear TV channel to Israel. The channel broadcasts a variety of content including live esports events, leading YouTube talent from the region, among other gaming and entertainment-themed content. 
Alexander Lewin, VP for at BLAST, said: "We are delighted to be able to give BLAST Premier fans from Israel the opportunity to watch their favourite Counter-Strike teams and players in a localised Hebrew broadcast, and very pleased to add Israel to our global media rights footprint. The Gaming Channel and its experienced team are the perfect partner for our move into the Israeli market, and we look forward to a successful collaboration."
Yoav Sochen, General Manager for Gaming Channel, said: "I am very excited to partner up with BLAST Premier. Connecting both professional players and esports enthusiasts to the Gaming Channel through top tier international leagues, operated and offered on live broadcast in Hebrew for the first time. I look forward to seeing what this partnership can do for the Israeli scene."
The deal takes BLAST's portfolio of media rights to over 40 linear and online partners internationally, meaning BLAST Premier is now available globally in 18 different languages and in over 150 TV territories.
BLAST Premier is a worldwide Counter-Strike tournament series that unites all major events, offers opportunities to all regions across the globe and crowns the world champions of CS:GO. Up to 32 teams will take part in the seven BLAST Premier events over the course of 2021 with a combined prize pool of $2,475,000 on the line. BLAST will be making its long-awaited return to arena events with fans later this year at Copenhagen's iconic Royal Arena for the Fall Final. 
1400 Arrests, $8M Seized in Illegal Gambling at Euro: Interpol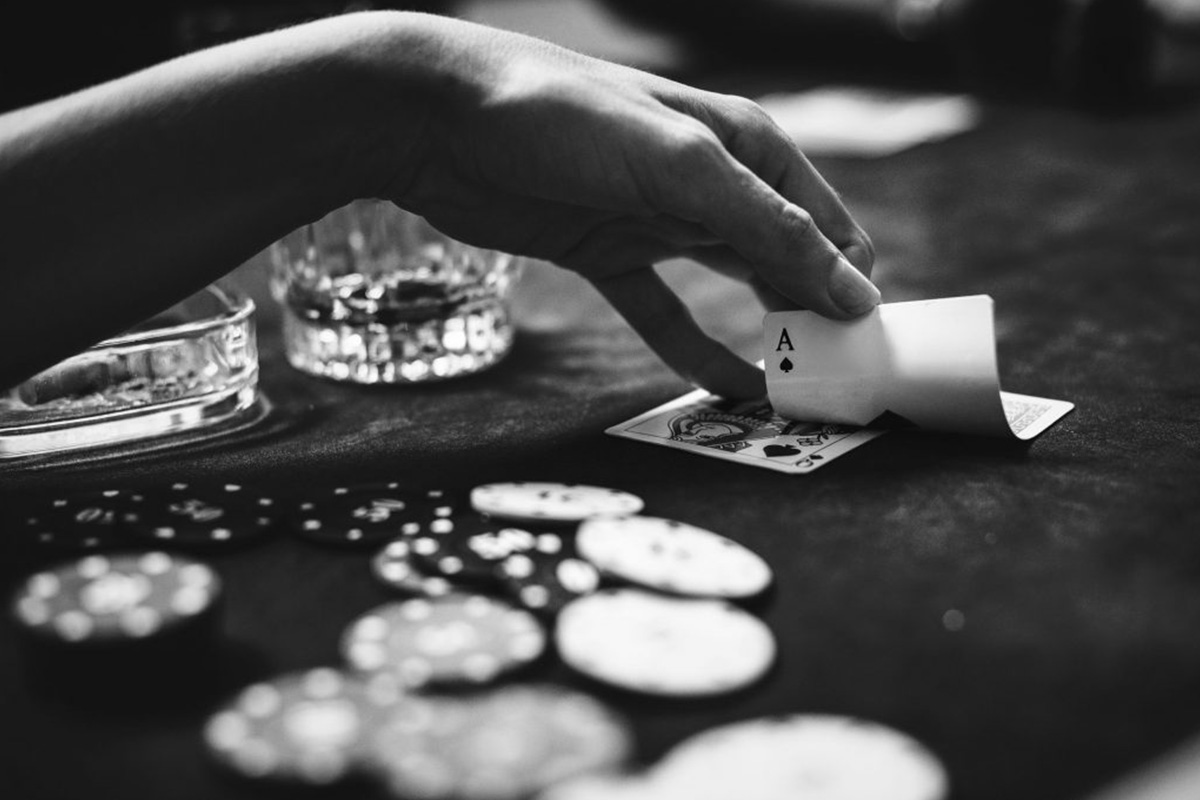 Reading Time:
< 1
minute
An Interpol operation targeting illegal gambling during Euro 2020 led to 1400 arrests and the seizure of $7.9 million (6.7 million euros) in cash, the Lyon-based global crime agency reported.
Thousands of raids in Asia and Europe also resulted in the confiscation of computers and mobile phones connected to almost $465 million in bets.
"While most of us were watching the UEFA European Football Championship as simple fans, hundreds of specialized officers across 28 countries were targeting organized crime groups looking to earn millions from illegal gambling and related money laundering activities," an Interpol statement read.
Hong Kong police detained more than 800 suspects, "including the alleged kingpin of a triad-controlled bookmaking syndicate," the statement said.
In what was described as one of Hong Kong's most successful operations ever they seized $2.7 million in cash and records detailing hundreds of millions in bets.
In Italy, home of the European champions at the pandemic-delayed tournament, Operation SOGA VIII inspected 280 betting shops and delivered 1.3 million euros in sanctions for illegal betting schemes.
In all, Interpol's eight SOGA operations have led to more than 19,000 arrests, cash seizures of more than $63 million and the closure of over 4000 illegal betting dens.