Virtus.pro Appoints New Sports Director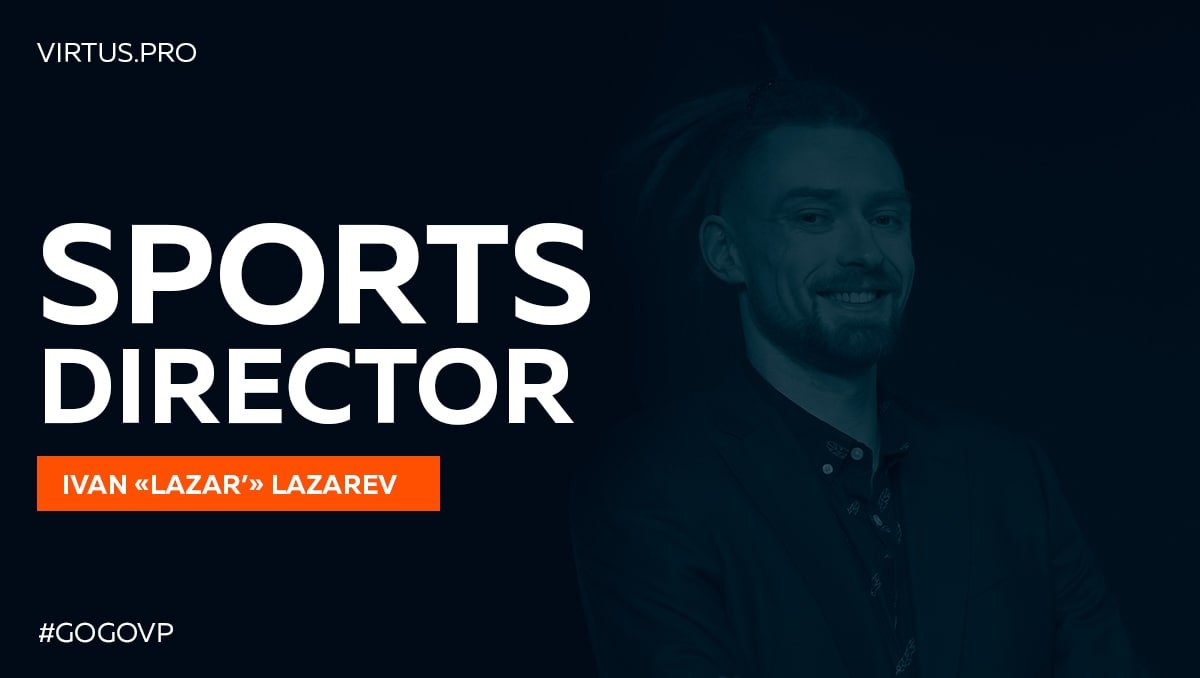 Reading Time:
2
minutes
Ivan "Lazar'" Lazarev joins Virtus.pro as a Sports Director. Ivan is a former professional player of the CSKA basketball team, Euroleague, and the VTB United League champion. Ivan will combine his new role with commenting on Dota 2 matches in the RuHub Studio. Lazar's duties include working with players and coaches to build an optimal training process, monitoring players' psychological and physical condition, coordinating the work of a psychologist and physical training coaches, as well as working with team managers to implement new training plans.
Ivan "Lazar'" Lazarev, Virtus.pro Sports Director:
"First of all, I would like to thank everyone for their trust. I am really happy to join the Bears!
I have spent my whole life in professional basketball clubs. My interests have always included working on building a team and developing team-building programs for young athletes. Most of the disciplines Virtus.pro competes in are team-based, so my experience will be useful. Establishing communication and understanding within teams will be one of my most important tasks. I am glad to share the experience of building work processes from traditional sports to the system Virtus.pro".
Sergey Glamazda, Virtus.pro CEO:
"We have been thinking about what skills and background a sports director should have for a long time, and we have focused our search on an employee who hasn't grown up in the industry so that he could bring something fresh and new for us. Ivan has been a professional athlete of the highest level for many years, he felt the pressure of fans in the arena, he competed for championships many times, he knows the logic behind building a training process, and he has experience of solving crisis situations within the team. At the same time, he himself loves esports and has already become a part of it. Therefore, Ivan is exactly the person who will share his many years of experience from classical sports with our teams  and will help us get closer to the coveted championships."
Nikolay Petrossian, ESforce Holding Media Director, Head of Cybersport.ru and RuHub:
"We are glad Ivan gets a new opportunity for development in esports. He proved himself as a talented and responsible caster at RuHub, and now he will be able to share valuable expertise from the world of traditional sports in Virtus.pro to make the teams of the largest Russian esports club stronger and more effective. Such cooperation will be beneficial not only for him, but to Virtus.pro and RuHub as well. We wish success to our talent both in a new role and as a great caster of our studio!"
S8UL Triumphs in India Qualifiers; Secures Spot at Pokemon UNITE World Championship 2023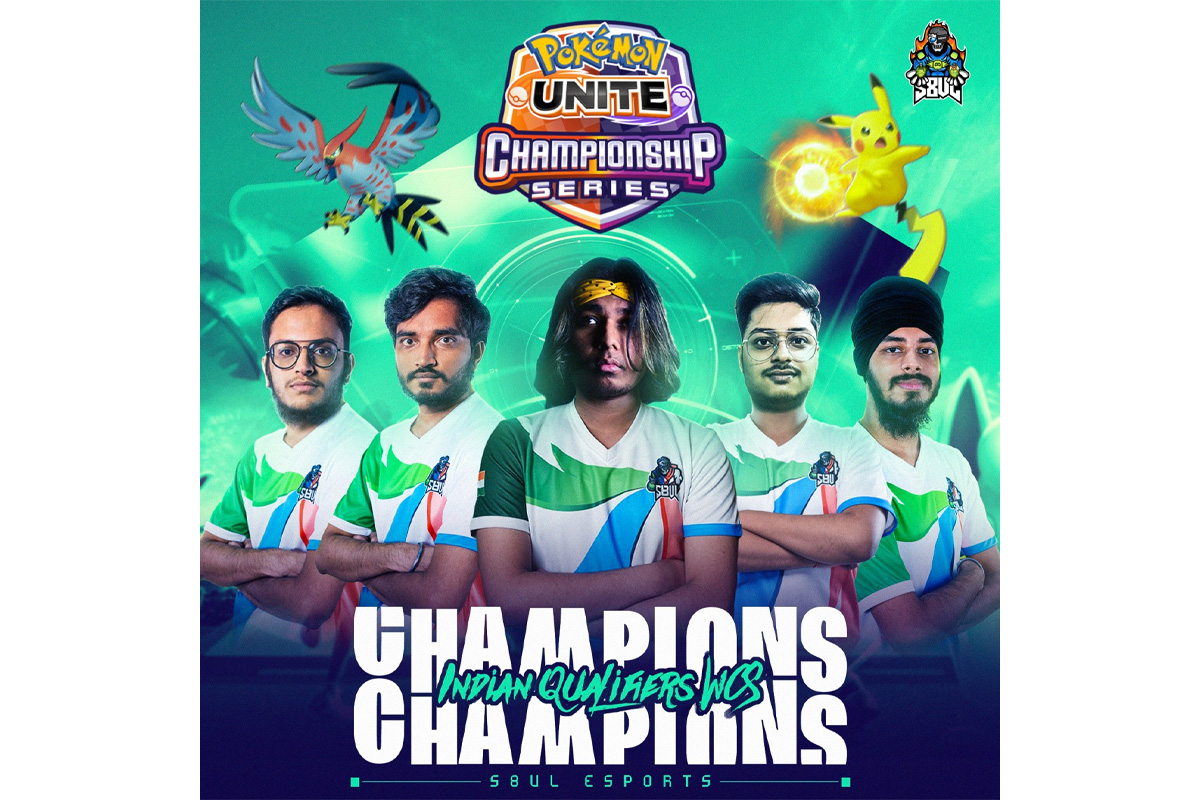 Reading Time:
2
minutes
Emerging victorious in the coveted Indian qualifiers, S8UL, the country's premier Esports organization, delivered remarkable performances against renowned Esports outfits and secured their coveted spot in the global finals of the Pokemon UNITE World Championships 2023.
Led by skipper Manmohan Singh (S8UL AllMight), alongside Deep Patel (S8UL • Snowyy), Rudra Narayan Nayak (S8UL • Rex), Adnan Badshah (S8UL.Badshah), and Rahul Lavhate (S8UL • Kyurem), the team exhibited dominant gameplay throughout the tournament, ultimately claiming the prize money of $15,000.
Now poised to compete on the grand stage, S8UL will face off against the world's most formidable teams at the Pokemon UNITE World Championships, slated to take place in Yokohama, Japan. This highly anticipated tournament boasts an impressive prize pool of USD 500,000.
"We take immense pride in S8UL's exceptional performance during the India qualifiers, showcasing their resilience by bouncing back from an initial defeat and emerging victorious in all subsequent games. This accomplishment truly embodies our vision of attaining excellence in the title, as the Indian Esports community witnesses substantial growth within the Pokemon UNITE realm. Each team member deserves recognition for their unwavering dedication to mastering the game. We eagerly await the global finals where S8UL will face off against the world's best," expressed Animesh Agarwal aka 8bit Thug, Founder and CEO of 8bit Creatives and S8ul Esports.
S8UL's journey to victory is a testament to their unparalleled teamwork, supreme ability, and unwavering spirit. The five-man roster showcased their dominance by defeating Gods Reign in the semifinals with a close score of 2-1. They continued their remarkable run, triumphing over FS Esports in the grand final with a commanding 2-0 victory.
Commenting on the team's achievement, team captain Manmohan Singh, also known as S8UL AllMight, expressed his honor in representing India at the World Championships and showcasing the incredible talent and dedication of their team on the global stage. Through tireless analysis of tactics, formulation of new strategies, and pushing the boundaries of their gameplay, they capitalized on the opportunity to dominate the best teams from India.
"S8UL carries the hopes of the nation on its shoulders and strives to make the gaming community proud. Japan, here we come!" stated Manmohan Singh.
The Pokemon UNITE World Championship 2023 will feature a total of 32 teams from around the world, with the winning team securing $100,000 in prize money.
S8UL is determined to bring their A-game to the grand stage and become the first Indian team to win this prestigious tournament.
MerkurXTIP launches in esports with Oddin.gg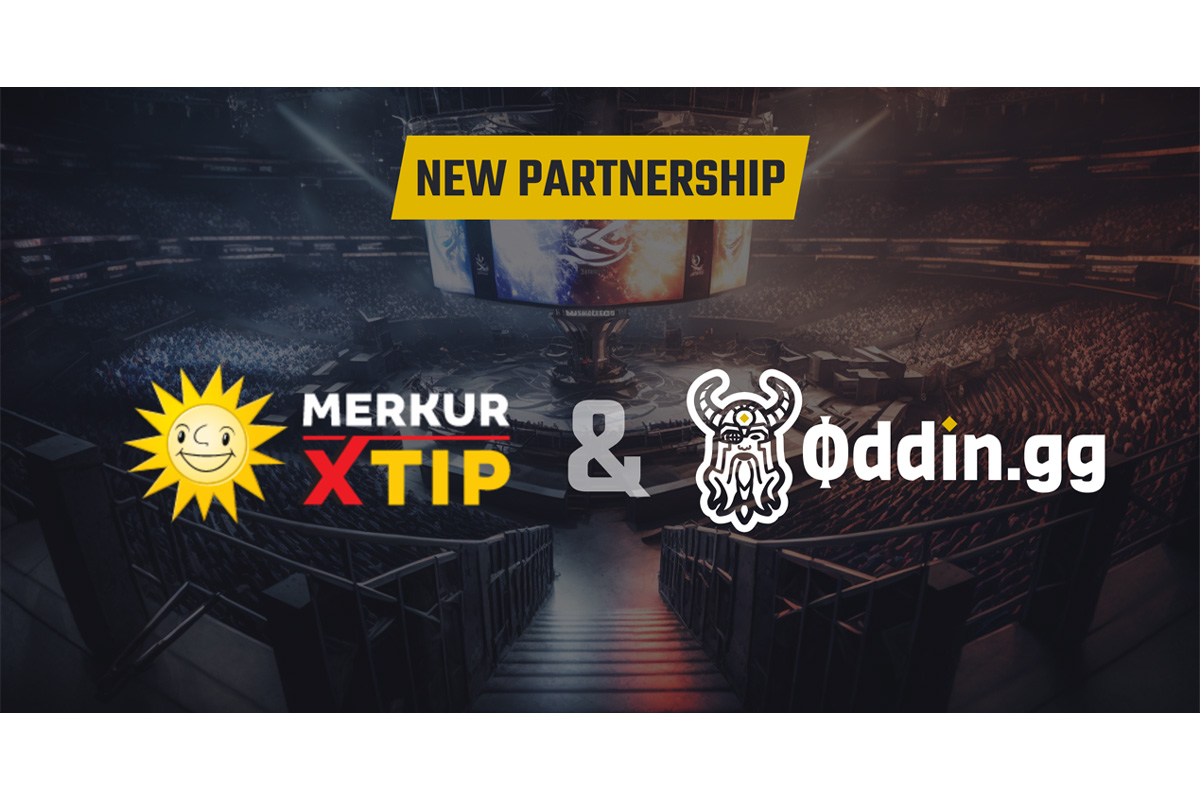 Reading Time:
< 1
minute
MerkurXTIP, a leading sports betting and gaming operator in Serbia and a member of the German-based Gauselmann family, enters into the world of esports betting through a partnership with Oddin.gg.
As a part of the Merkur Group, MerkurXTIP is committed to providing its customers with a seamless, enjoyable, and innovative multichannel experience. With its strategic entry into the esports market, the operator not only strengthens its position in the industry but also expands its offerings to meet the surging demand for esports betting.
Oddin.gg is the premier B2B provider for operators seeking to integrate cutting-edge esports solutions. By leveraging Oddin.gg's technology, MerkurXTIP will offer its customers an outstanding esports betting experience with a wide range of markets and competitive odds.
Marek Suchar, Co-founder & Managing Director, Partnerships, at Oddin.gg, says: "We are delighted to extend a warm welcome to MerkurXTIP as they become a part of the Oddin.gg family. The fusion of their extensive knowledge in the sports betting industry and our state-of-the-art esports solutions is poised to generate a great synergy, fostering success for both organizations."
Nenad Aleksic, Head of Online, at MerkurXTIP, comments: "As we continue to innovate and expand our offerings, entering the esports betting market is a natural progression for MerkurXTIP. By partnering with Oddin.gg, we can provide our customers with an exciting way of betting on their favorite esports events. We are confident that this collaboration will be a great success."
Sony Corporation has signed a multiple-year global partnership agreement with Fnatic Ltd ("Fnatic"), which operates a professional esports team headquartered in London, UK, including product co-creation of Sony's gaming gear brand, INZONE™.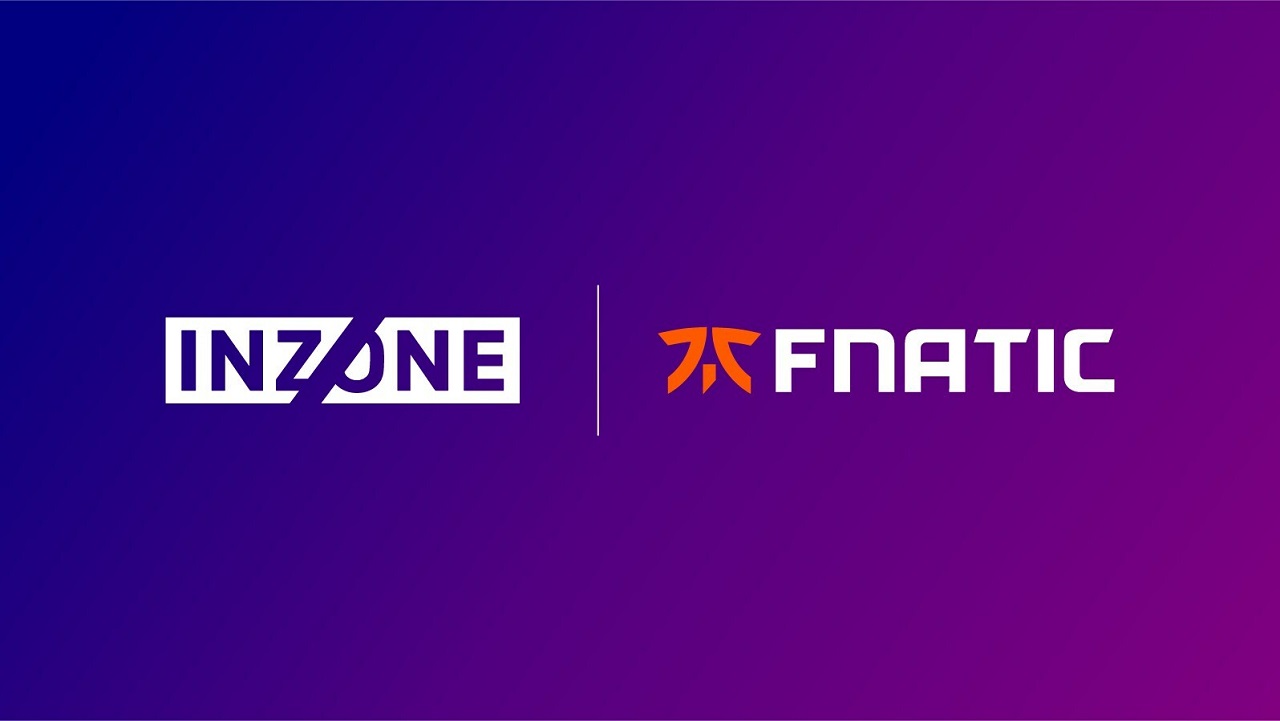 Reading Time:
2
minutes
Sony Corporation has signed a multiple-year global partnership agreement with Fnatic Ltd ("Fnatic"), which operates a professional esports team headquartered in London, UK, including product co-creation of Sony's gaming gear brand, INZONE™.
Sony's product development teams will exchange opinions on product concepts, performance, and technology with professional players from Fnatic. Initially, professional players from Fnatic will conduct rigorous product testing for INZONE products under development, and Sony will enhance them, based on their professional opinions. Sony will create revolutionary gaming gear that will lead players to victory in highly competitive games by collaborating with Sony's expertise in high image quality and sound quality that have been cultivated over many years with the unrivalled experiences and performance of Fnatic's professional players.
In addition, Sony will co-produce online content with Fnatic for the gaming community, providing unique experiences for many players including Fnatic fans.
Since its founding in 2004, Fnatic has operated multiple professional esports teams in London, Berlin and Tokyo, winning many international championships.
Sony shares with Fnatic the common goal to inspire and empower all players to continue to achieve their full potential.
"We're absolutely thrilled to welcome INZONE into the Fnatic family as a long-term partner of our organisation," said Sam Mathews, CEO of Fnatic. "During our initial discussions it became clear how strong the alignment is between our brands; from Sony's leading innovation in technology and our own 18+ year legacy as a world leader in esports and gaming performance. Together we look forward to exciting the audience, pushing the boundaries in both product development through our world-class roster of players and amplification of the INZONE brand globally via our unrivalled fanbase of over 30+ million worldwide."
"We are excited to partner with Fnatic, the world leader in the e-sports scene, to pioneer new gaming experiences for esports players and all gaming lovers," said Hiroshi Nakamura, Head of Personal Entertainment Business Unit, Sony Corporation. "By the combination of Sony's cutting-edge visual and audio technologies and Fnatic's unparalleled expertise, we are engineering the multiple initiatives with Fnatic such as the co-creation of gaming gears and content activations, that will add a completely new dimension to gaming life. Sony Group's corporate direction is "getting closer to people", and in this context, getting closer to the gaming community. We are sincerely wishing to energize and support the gaming community through this partnership, as a member of the Fnatic family."
Gaming gear "INZONE"
"INZONE" is a gaming gear brand for PC gamers that sharpens the senses and enhances gaming abilities. Sony provides gaming monitors and gaming headsets that incorporate the latest technology in addition to Sony's expertise in high image quality and sound quality that have been cultivated over many years.