Raketech: Interim report Q2 2021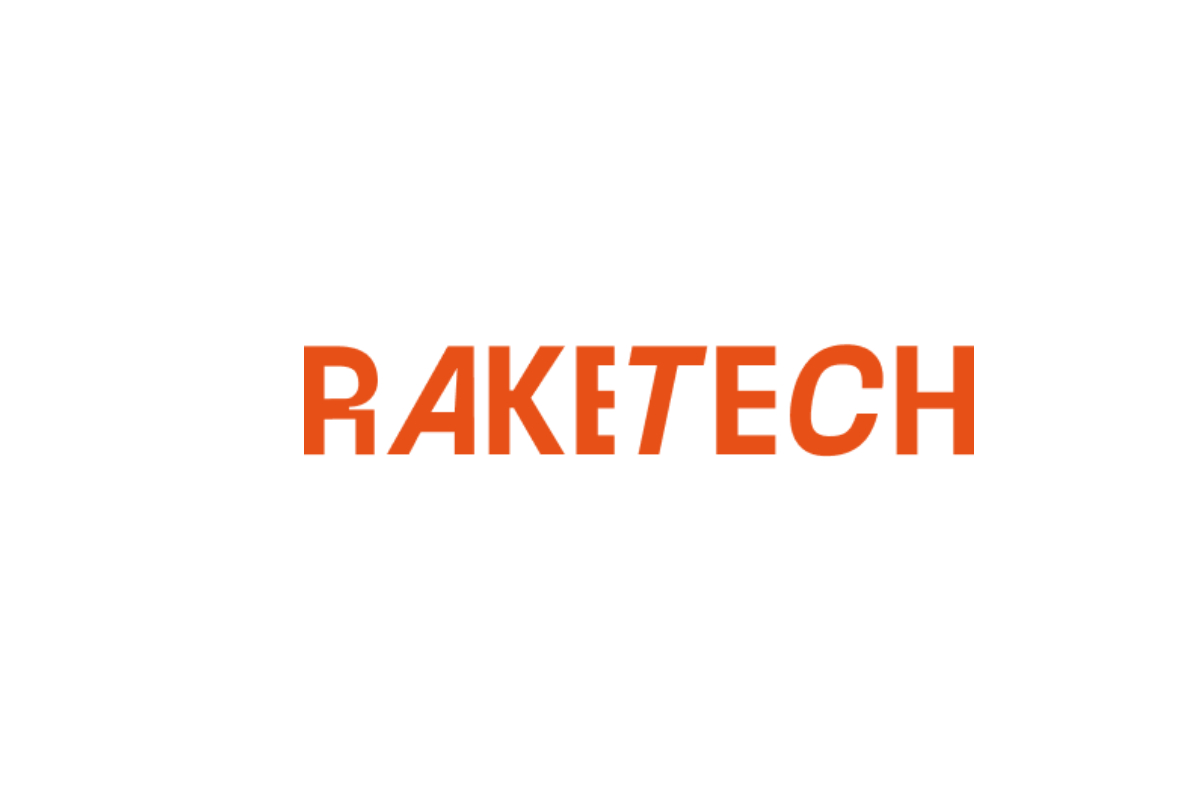 Reading Time:
4
minutes
QUOTE FROM OSKAR MÜHLBACH, CEO
"The second quarter of 2021 was a record quarter for Raketech with general solid performance across most assets and regions, in particular from our Network sales and from our efforts in Japan. Total revenue amounted to an all-time high of EUR 8.8M, corresponding to a growth rate of 25% whereof 25.7% was organic. The EBITDA margin was stable at 38.7%, in line with previous quarter."
SECOND QUARTER 2021
Revenues totalled EUR 8.8 million (EUR 7.0 million) representing an increase of 25.0%
Organic growth amounted to 25.7% (-1.2%)
NDCs (New Depositing Customers) amounted to 34,839 (40,847), representing a decrease of 14.7%
EBITDA amounted to EUR 3.4 million (EUR 2.8 million), corresponding to a margin of 38.7% (40.2%)
Operating profit amounted to EUR 1.6 million (EUR 1.5 million), corresponding to a margin of 18.2% (21.8%)
Profit for the period amounted to EUR 1.2 million (EUR 1.2 million)
Earnings per share amounted to EUR 0.03 (EUR 0.03)
FIRST SIX MONTHS 2021
Revenues totalled EUR 17.1 million (EUR 13.6 million) representing an increase of 25.8%
Organic growth amounted to 16.0% (-7.1%)
NDCs (New Depositing Customers) amounted to 74,713 (73,125), representing an increase of 2.2%
EBITDA amounted to EUR 6.6 million (EUR 5.5 million), corresponding to a margin of 38.7% (40.2%)
Operating profit amounted to EUR 3.2 million (EUR 2.9 million), corresponding to a margin of 18.5% (21.4%)
Profit for the period amounted to EUR 2.4 million (EUR 2.3 million)
Earnings per share amounted to EUR 0.06 (EUR 0.06)
EVENTS DURING SECOND QUARTER 2021
There were no significant events during the quarter.
SUBSEQUENT EVENTS AFTER THE END OF THE PERIOD
On July 7, 2021, Raketech announced the acquisition of P&P Vegas Group Inc and all assets from QM Media AB, a sports focused acquisition, delivering growth in primarily the US and Indian markets. The total purchase price amounts to EUR 16 million, payable in cash and through the issuance of new shares as at closing as per 15 September 2021.
On July 9, 2021, Raketech announced that the Company has signed a one-year revolving credit facility of EUR 15 million with Avida Finans AB. The credit facility includes an extension option and can thus be renewed annually from its first date of utilization subject to certain conditions.
On July 19, 2021, Raketech announced the acquisition of the organic casino affiliation marketing company, Infinileads S.L. Through the acquisition, Raketech takes a position in several Latin American emerging markets in addition to Spain, Italy and Portugal. The agreed purchase price amounts to EUR 4.5 million of which EUR 2.5 million was settled as per Closing (31 July 2021) and EUR 2 million will be payable as per 31 January 2022. A possible additional earnout payment will be measured over a period of 24 months post-Closing.
Revenues in July 2021 amounted to EUR 2.9 million (EUR 2.4 million).
CEO OSKAR MÜHLBACH COMMENTS ON THE QUARTER
"The strong numbers from outside of the Nordics made our non-Nordic revenues increase as share of total. Total non-Nordic revenues amounted to 39%, compared to 35% previous quarter and 19% previous year. The development is in line with our ambition to increase our global footprint.
In June we experienced an uplift in terms of traffic and users on our sports related assets in connection with the European Championships in Football (the Euros). In time for the Euros, it is also worth mentioning that we launched our very first Free-to-Play product with which we offered a 100,000 EUR prize pool for the championships as well as several daily game tipping competitions, embedded on our popular TV-sportsguide asset on multiple markets. Being our first, but not our last, Free-to-Play offering, this is a major milestone on our quest of adding even more user-friendly, engaging, and sticky assets to our portfolio.
Following a very strong Q1, our US sport revenues, as expected, declined slightly due to seasonality, landing the overall sports share at 15% of the group's total compared to 17% during Q1. As highlighted before, the US is expected to be more volatile, not only due to the nature of the market but also due to the fact that the vast majority of revenues is CPA driven.
After the end of the quarter, several important milestones were passed. A key activity was that we managed to secure access to additional funding to help us continue, and to some extent also accelerate our M&A efforts, in the form of a new and increased Revolving Credit Facility (RCF) from Avida Finance. This new RCF will be replacing the existing one during the fourth quarter, but we will also continue to evaluate further long-term financing opportunities, in line with our growth strategy and M&A agenda.
And with regards to M&A, we also announced two acquisitions in July: Infinileads and QM Media. Both are ticking several strategic boxes; giving us new and increased presence on strategically important markets, as well as technical and operational competence in addition to new types of revenue streams. These acquisitions are expected to add approximately EUR 6m in revenue and increase the group's overall margin by as much as up to 4 percentages after integration. They are furthermore expected to generate additional positive cash flow to the group from day one, including potential future performance based earn-outs.
OUTLOOK
Our focus in the short term is to integrate our latest acquisitions. This to ensure we reap all potential positive synergy effects we possibly can. Mid-term to long-term our focus is however unchanged; we will continue to deliver on our growth strategy which includes product diversification, geographical expansion, increased monetization though R&D as well as M&A, with a specific focus on the US.
In July we saw a somewhat different composition in our overall product mix between Network and traditional affiliation and marketing revenues. This due to slightly reduced Network revenues from Germany as an effect of the Interstate Treaty implemented on July 1st, and strong performance from our other high margin assets, such as Casinofeber which has regained ground again after it's temporary setback in December of last year. With that said, July revenues amounted to EUR 2.9m with an adjusted margin of 43%, where the increased margin primarily relates to the product mix composition. And for clarity, this does not include recent acquisitions.
Lastly, I wish to highlight that our stable performance and continuous strategic delivery is the result of a true team effort. It is therefore extra rewarding to be able to announce that Raketech has been crowned the EGR Affiliate Employer of the year for 2021."
Link to report
The full Interim Report is available on https://raketech.com/investors/

Affilka by SOFTSWISS Launches a New Affiliate Program with JustBit.io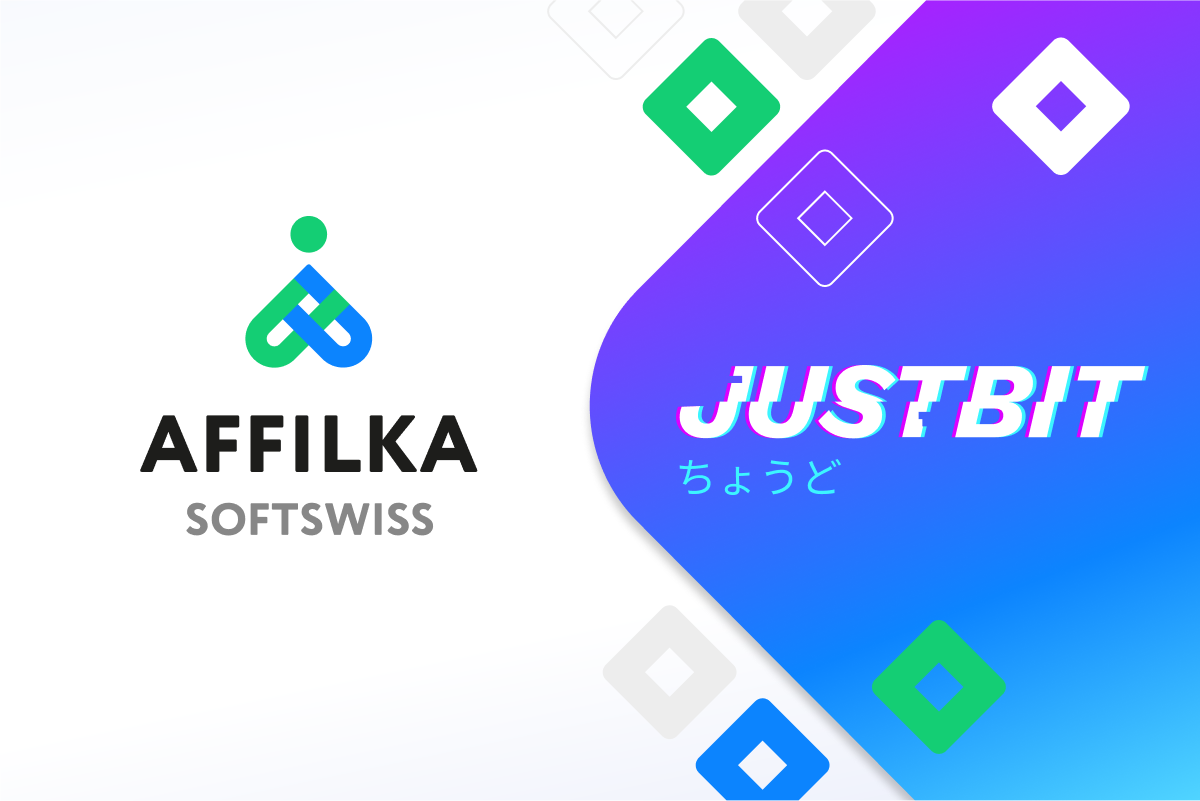 Reading Time:
2
minutes
Affilka by SOFTSWISS is pleased to announce a new partnership with JustBit.io, an online casino operating under a Curacao licence. The new affiliate programme is called JustAffiliates. Justbit.io's partnership with the affiliate marketing platform Affilka will enable the company to build strong and mutually beneficial relationships with affiliates, as well as attract quality traffic to their casino. 
JustBit.io is a young and ambitious crypto-brand specialising in slots and live tables. Among the key reasons for choosing Affilka as the main partner for launching an affiliate program, Justbit.io mentioned its user-friendly payment module and commission constructor, allowing the company to customise a partner to the smallest detail. Multiple filtering options in statistics reports also help the brand do affiliate analysis faster.
The affiliate tracking software Affilka, created in 2018, is a cross functional solution for easy and fast iGaming brand promotion. Affilka is currently one of the most effective tools for affiliate marketing. Its advantages include:
Multiple built-in payment systems

Detailed affiliate and player reports, including advanced segmentation, filtering, and data grouping

Synchronisation with a Casino/Sportsbook platform and data update on every 15 minutes

Various creative solutions: banners and landings for affiliates

Classical (RevShare, Hybrid, CPA) or customised payment strategies
"I am pleased to announce JustAffiliates – the first affiliate program, launched in the new year by Affilka, in partnership with JustBit.io! The gambling industry is an extremely competitive field. Therefore, in order to be successful, you need to choose the most reliable and reputable partners. Affilka fits the bill perfectly, since its reputation and more than a hundred satisfied clients speak for themselves," said Anastasia Borovaya, Product Owner of Affilka by SOFTSWISS. 
"I would like to thank the Affilka team for the professionalism and focus on the  customer service they demonstrated during the JustAffiliates affiliate program launch. We have already experienced the benefits of working with Affilka, so I can confidently say that JustBit.io made the right choice. I expect our affiliate program to be a great place to work productively with affiliates, growing and evolving together with our casino!" commented the Head of Affiliates at JustAffiliates.
About SOFTSWISS
Affilka by SOFTSWISS is an affiliate management platform for iGaming operators. The platform enables operators to manage affiliate partners across multiple brands, optimise marketing spend, and analyse player ROI from partners.
SOFTSWISS is a widely-acclaimed iGaming expert, supplying certified software solutions for managing online gambling operations. The company has an international team, which counts 1,000+ employees and has an official presence in Malta, Belarus, Poland and Georgia. SOFTSWISS holds a number of gaming licences, including Curacao, Malta, Estonia, Belarus, Belgium, Sweden, Nigeria, Ghana, Serbia and Greece. The company has a vast product portfolio, which includes an Online Casino Platform, Game Aggregator with thousands of casino games, the Affilka affiliate platform, Sportsbook Platform and the Jackpot Aggregator. In 2013 SOFTSWISS was the first in the world to introduce a bitcoin-optimised online casino solution.
About JustBit.ioThe casino primarily addresses customers who want to process their deposits and withdrawals in Bitcoin. JustBit is operated by Casbit Group N.V. The company is registered and licensed in Curacao. The approval of the Caribbean state ensures absolute security for the players. Although the casino was founded in 2021, it has reinvented itself and is fast growing as one of the most modern and extensive casinos to this day. There are huge live casino offers, attractive loyalty bonuses, website in English and Japanese and more. JustBit.io – Easy way for crypto play.
Double Up Media acquires Best Bingo Websites as rapid growth continues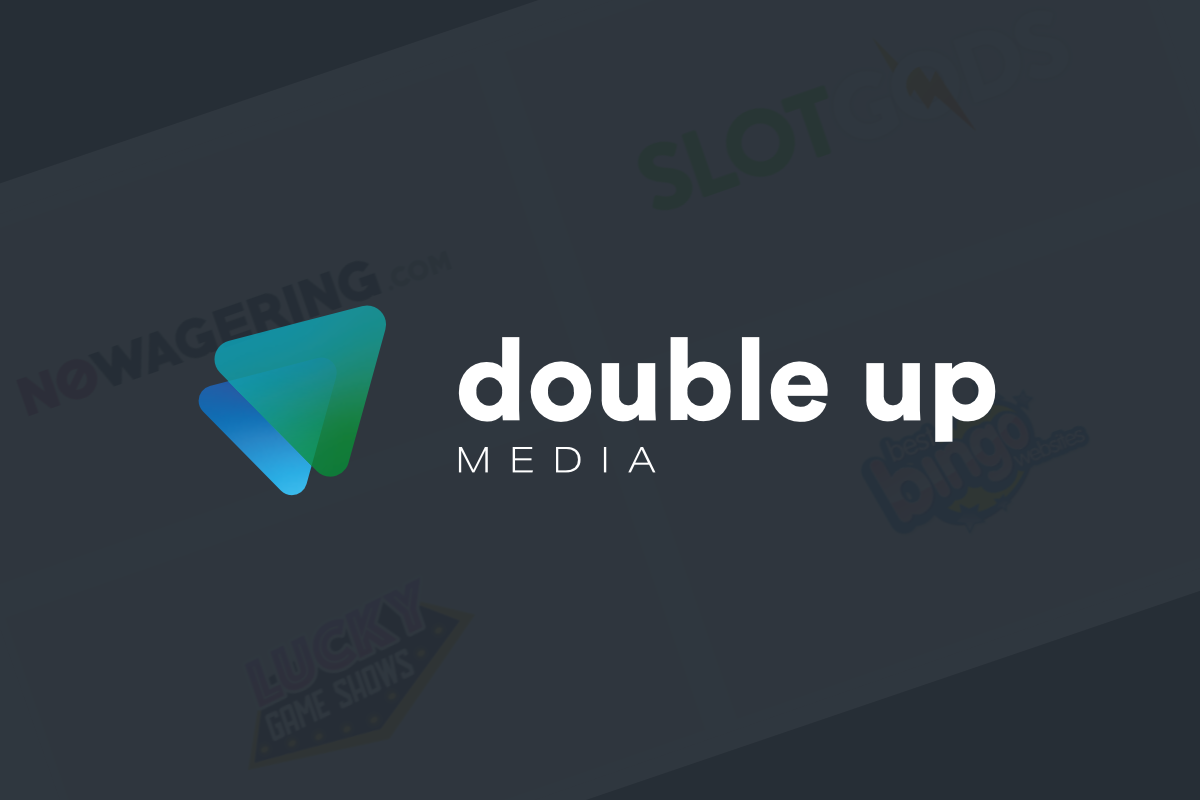 Reading Time:
2
minutes
Nottingham based affiliate marketing agency Double Up Media, the company behind iGaming websites NoWagering.com, LuckyGameshows.com and SlotGods.co.uk can today announce that they have completed the purchase of Best Bingo Websites, one of the internet's oldest bingo comparison sites. 
This acquisition will see Double Up Media's expert team breathe new life into the popular website that has provided bingo enthusiasts with a comprehensive breakdown of the best bingo websites and bingo bonuses for almost a decade and a half. 
Best Bingo Websites is currently home to more than 30 of the most respected brands including Mecca Bingo, Gala Bingo, Paddy Power Bingo and MrQ. Naturally, these, as well as a whole host of other award-winning sites will remain in place as long as they continue to offer players great value bingo bonuses.
There are a number of exciting long-term plans in the pipeline including a complete website redesign and restructure as well as fresh new content including bingo site reviews, in-depth guides to every regulated bingo game on the market, industry news and entertaining blog pieces.
In addition to the above, Double Up Media aims to inject its signature style of promoting trust and transparency by making a conscious effort to highlight bingo sites and bonuses that present real value, putting players ahead of profits.
Having launched multiple impactful marketing campaigns through NoWagering.com, as well as the successful launch of Slot Gods, a site that aims to become the most trusted and leading source of independent bias-free online slot reviews, confidence is high that Best Bingo Websites will prove to be a resounding success.
The acquisition coincides with the addition of no wagering bingo sites to NoWagering.com, and further exemplifies its commitment to promoting fair and honest operators and offers across multiple verticals.
Speaking on the acquisition, Double Up Media founder and Director Pavlos Sideris said: "We're incredibly proud to add Best Bingo Websites to our growing portfolio of iGaming websites. 
"Despite all of the challenges we've faced with regards to the pandemic and multiple regulatory changes within the iGaming industry, we've been fortunate enough to have achieved relative success over the recent years.
"As a result, we've been able to grow exponentially as a business and we're now in a fantastic position to expand and add bingo to our offering.
"We're all extremely excited to re-introduce the world to the new Best Bingo Websites in the coming months and show everyone what we're capable of doing with this historic brand."
ACMA Blocks More Illegal Gambling and Affiliate Marketing Websites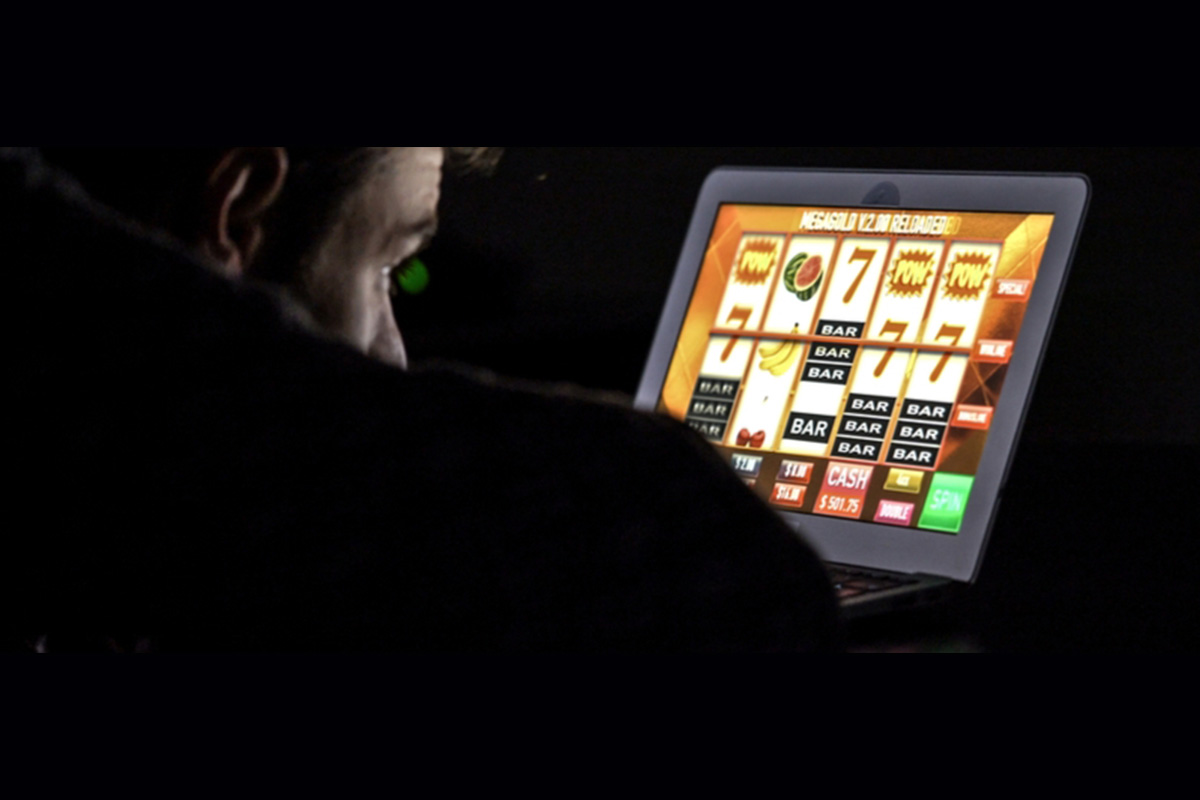 Reading Time:
< 1
minute
The Australian Communications and Media Authority (ACMA) has requested the Australian internet service providers (ISPs) to block more illegal offshore gambling and affiliate marketing websites.
The sites include:
Golden Lady Casino
Casino4u
Spin Samurai
Axe Casino
Lucky Dreams
Comet Room
Paradiso Room
No Deposit Friend
No Deposit Bonus Blog
Casino-On-Line
Online Casino Australian
Casino Shortlist
Australia Casino
Aus Casinos
The ACMA undertook investigations that found them to be operating in breach of the Interactive Gambling Act 2001.
Website blocking is one of a range of enforcement options to protect Australians against illegal online gambling. Since the ACMA made its first blocking request in November 2019, 375 illegal gambling websites have been blocked.
Over 150 illegal services have also pulled out of the Australian market since the ACMA started enforcing new illegal offshore gambling rules in 2017.