Raketech: Interim report Q2 2021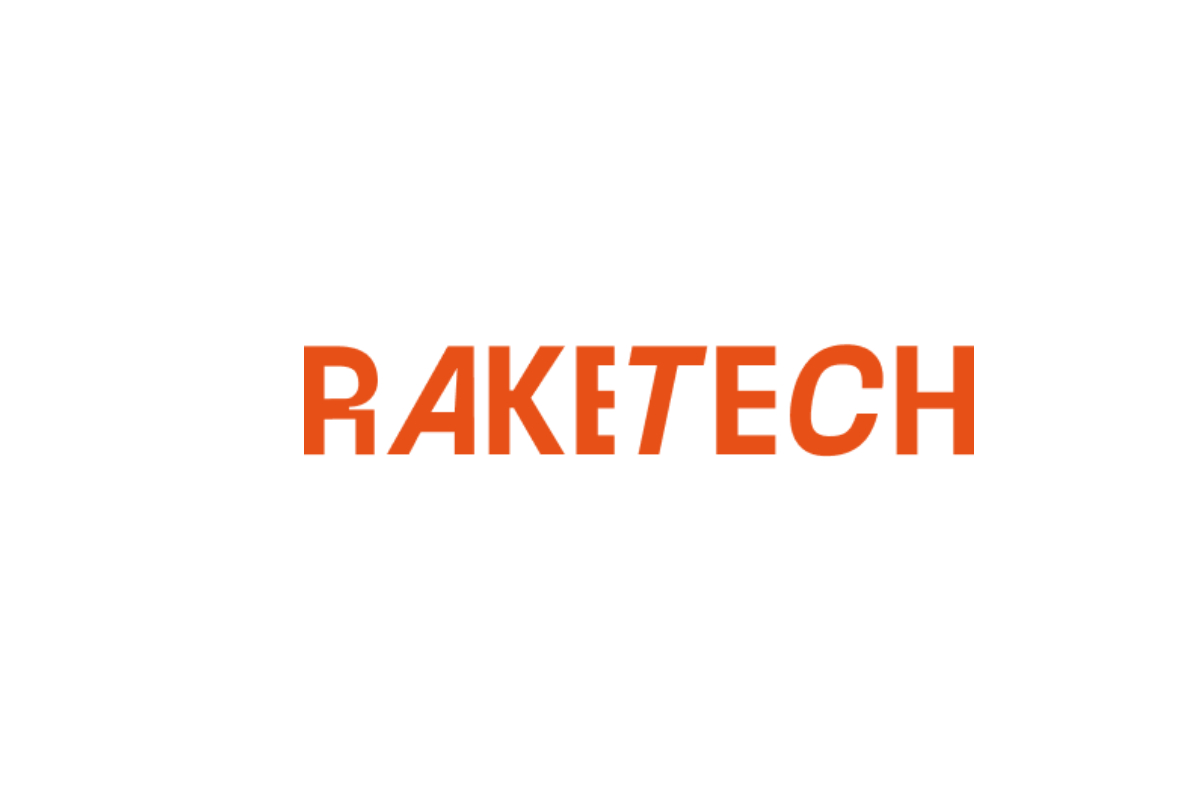 Reading Time:
4
minutes
QUOTE FROM OSKAR MÜHLBACH, CEO
"The second quarter of 2021 was a record quarter for Raketech with general solid performance across most assets and regions, in particular from our Network sales and from our efforts in Japan. Total revenue amounted to an all-time high of EUR 8.8M, corresponding to a growth rate of 25% whereof 25.7% was organic. The EBITDA margin was stable at 38.7%, in line with previous quarter."
SECOND QUARTER 2021
Revenues totalled EUR 8.8 million (EUR 7.0 million) representing an increase of 25.0%
Organic growth amounted to 25.7% (-1.2%)
NDCs (New Depositing Customers) amounted to 34,839 (40,847), representing a decrease of 14.7%
EBITDA amounted to EUR 3.4 million (EUR 2.8 million), corresponding to a margin of 38.7% (40.2%)
Operating profit amounted to EUR 1.6 million (EUR 1.5 million), corresponding to a margin of 18.2% (21.8%)
Profit for the period amounted to EUR 1.2 million (EUR 1.2 million)
Earnings per share amounted to EUR 0.03 (EUR 0.03)
FIRST SIX MONTHS 2021
Revenues totalled EUR 17.1 million (EUR 13.6 million) representing an increase of 25.8%
Organic growth amounted to 16.0% (-7.1%)
NDCs (New Depositing Customers) amounted to 74,713 (73,125), representing an increase of 2.2%
EBITDA amounted to EUR 6.6 million (EUR 5.5 million), corresponding to a margin of 38.7% (40.2%)
Operating profit amounted to EUR 3.2 million (EUR 2.9 million), corresponding to a margin of 18.5% (21.4%)
Profit for the period amounted to EUR 2.4 million (EUR 2.3 million)
Earnings per share amounted to EUR 0.06 (EUR 0.06)
EVENTS DURING SECOND QUARTER 2021
There were no significant events during the quarter.
SUBSEQUENT EVENTS AFTER THE END OF THE PERIOD
On July 7, 2021, Raketech announced the acquisition of P&P Vegas Group Inc and all assets from QM Media AB, a sports focused acquisition, delivering growth in primarily the US and Indian markets. The total purchase price amounts to EUR 16 million, payable in cash and through the issuance of new shares as at closing as per 15 September 2021.
On July 9, 2021, Raketech announced that the Company has signed a one-year revolving credit facility of EUR 15 million with Avida Finans AB. The credit facility includes an extension option and can thus be renewed annually from its first date of utilization subject to certain conditions.
On July 19, 2021, Raketech announced the acquisition of the organic casino affiliation marketing company, Infinileads S.L. Through the acquisition, Raketech takes a position in several Latin American emerging markets in addition to Spain, Italy and Portugal. The agreed purchase price amounts to EUR 4.5 million of which EUR 2.5 million was settled as per Closing (31 July 2021) and EUR 2 million will be payable as per 31 January 2022. A possible additional earnout payment will be measured over a period of 24 months post-Closing.
Revenues in July 2021 amounted to EUR 2.9 million (EUR 2.4 million).
CEO OSKAR MÜHLBACH COMMENTS ON THE QUARTER
"The strong numbers from outside of the Nordics made our non-Nordic revenues increase as share of total. Total non-Nordic revenues amounted to 39%, compared to 35% previous quarter and 19% previous year. The development is in line with our ambition to increase our global footprint.
In June we experienced an uplift in terms of traffic and users on our sports related assets in connection with the European Championships in Football (the Euros). In time for the Euros, it is also worth mentioning that we launched our very first Free-to-Play product with which we offered a 100,000 EUR prize pool for the championships as well as several daily game tipping competitions, embedded on our popular TV-sportsguide asset on multiple markets. Being our first, but not our last, Free-to-Play offering, this is a major milestone on our quest of adding even more user-friendly, engaging, and sticky assets to our portfolio.
Following a very strong Q1, our US sport revenues, as expected, declined slightly due to seasonality, landing the overall sports share at 15% of the group's total compared to 17% during Q1. As highlighted before, the US is expected to be more volatile, not only due to the nature of the market but also due to the fact that the vast majority of revenues is CPA driven.
After the end of the quarter, several important milestones were passed. A key activity was that we managed to secure access to additional funding to help us continue, and to some extent also accelerate our M&A efforts, in the form of a new and increased Revolving Credit Facility (RCF) from Avida Finance. This new RCF will be replacing the existing one during the fourth quarter, but we will also continue to evaluate further long-term financing opportunities, in line with our growth strategy and M&A agenda.
And with regards to M&A, we also announced two acquisitions in July: Infinileads and QM Media. Both are ticking several strategic boxes; giving us new and increased presence on strategically important markets, as well as technical and operational competence in addition to new types of revenue streams. These acquisitions are expected to add approximately EUR 6m in revenue and increase the group's overall margin by as much as up to 4 percentages after integration. They are furthermore expected to generate additional positive cash flow to the group from day one, including potential future performance based earn-outs.
OUTLOOK
Our focus in the short term is to integrate our latest acquisitions. This to ensure we reap all potential positive synergy effects we possibly can. Mid-term to long-term our focus is however unchanged; we will continue to deliver on our growth strategy which includes product diversification, geographical expansion, increased monetization though R&D as well as M&A, with a specific focus on the US.
In July we saw a somewhat different composition in our overall product mix between Network and traditional affiliation and marketing revenues. This due to slightly reduced Network revenues from Germany as an effect of the Interstate Treaty implemented on July 1st, and strong performance from our other high margin assets, such as Casinofeber which has regained ground again after it's temporary setback in December of last year. With that said, July revenues amounted to EUR 2.9m with an adjusted margin of 43%, where the increased margin primarily relates to the product mix composition. And for clarity, this does not include recent acquisitions.
Lastly, I wish to highlight that our stable performance and continuous strategic delivery is the result of a true team effort. It is therefore extra rewarding to be able to announce that Raketech has been crowned the EGR Affiliate Employer of the year for 2021."
Link to report
The full Interim Report is available on https://raketech.com/investors/

Bojoko doubles down in the US and Canada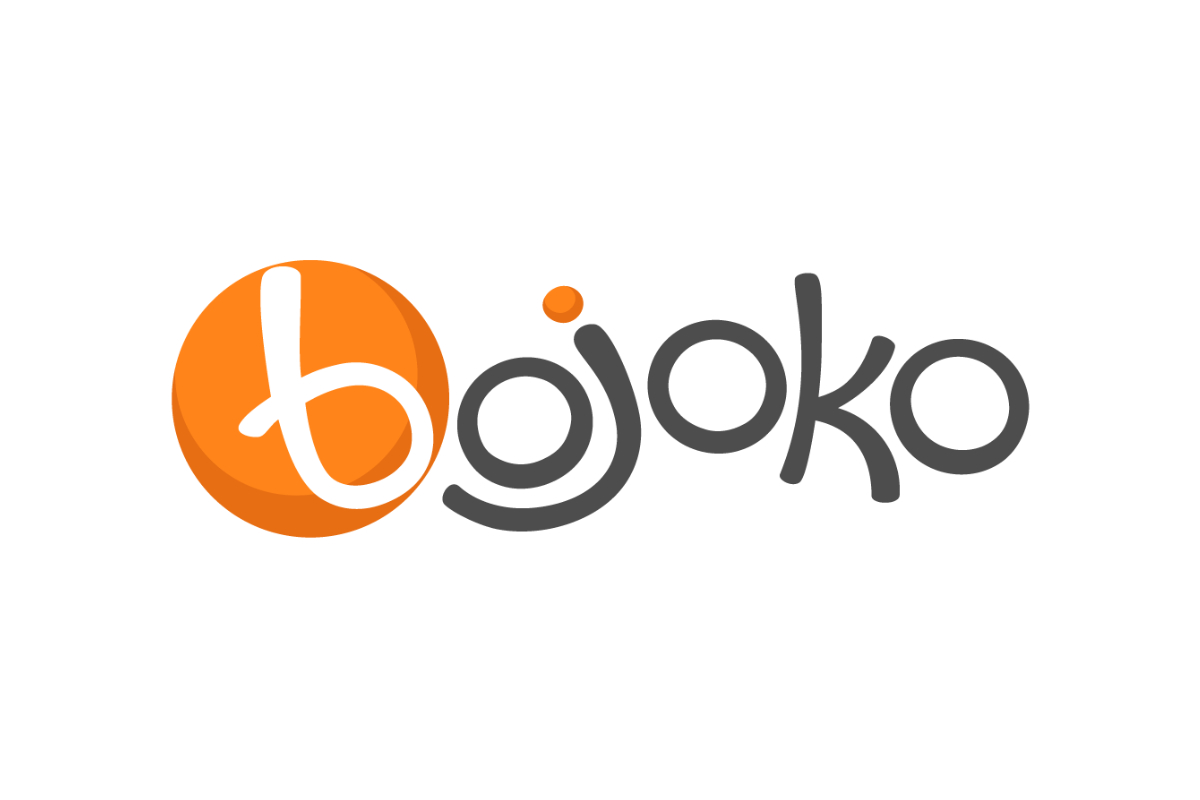 Reading Time:
2
minutes
Award-winning gambling affiliate launches dedicated .us and .ca domains as part of efforts to deliver a truly localised user experience
Bojoko, the award-winning online gambling affiliate brand, has launched dedicated sites for players in the US and Canada under .us and .ca domains as it continues to work towards its goal of becoming the leading affiliate in North America.
Bojoko.us and Bojoko.ca have been completely redeveloped under the hood so that they provide players with accurate and up to date information about each of the online casino brands available to them in specific states and provinces across the US and Canada.
This allows Bojoko to offer a truly localised product to players across both markets. This includes expertly written content that covers everything players need to know about online casino in the US and Canada, as well as a selection of powerful filtering tools to help them find the best brands.
Bojoko has also rolled out its "double layer" testing and review process for all of the casinos listed in the US and Canada. Each brand is put through its paces by Bojoko's team of independent testers who sign up, deposit and play at each casino before leaving feedback on the experience they receive.
This is combined with player reviews and ratings so that Bojoko members know exactly what to expect before they sign up and play at any of the casinos it lists.
Joonas Karhu from Bojoko, said: "Canada and the US are two of the largest online casino markets in the world and we wanted to offer players a truly localised version of Bojoko to help them learn more about online casino and find the brands that meet their preferences the most.
"We realised the only way to do this was to launch dedicated domains for the US and Canada. This was a significant undertaking, and certainly from a technical perspective, but our team has overcome all challenges faced and we now offer a superior user experience as a result.
"We have already gained great traction in both the US and Canada and now look forward to driving even more growth with our dedicated domains."
Spike Up partners with no-code innovation platform Flows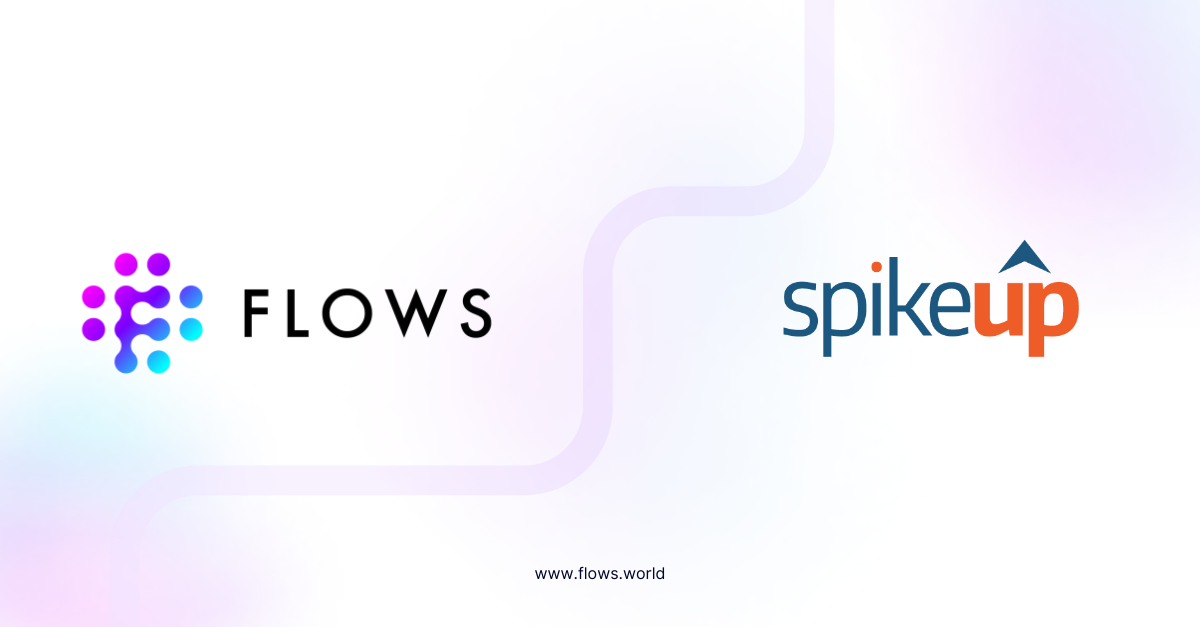 Reading Time:
2
minutes
Spike Up, one of the world's leading affiliate networks and performance marketing businesses, has today signed an agreement with the industries agnostic, plugin no-code innovation platform, Flows. Flows will allow Spike Up to create and deliver new features and applications at speed and further enhance their ability to maximise the return for operators, while continuing to tailor the experience for consumers.
Spike Up has an impressive portfolio of informative websites including US facing lines.com which helps users make informed decisions about their next move and closed-loop analytics then ensure their leads convert. Data-driven in the relentless pursuit of increased ROI, Spike Up uses cutting edge technology to elevate the online experience for players and accelerate results for casino and sports operators. As leaders in the iGaming industry, Spike Up is well placed to analyse customer preferences, employ sophisticated performance marketing techniques, and offer businesses real-time measurement of ROI, all with that one goal in mind, to secure business growth and profitability.
Flows is built to be one of the most agnostic pieces of software on the market, that is able to sit alongside any other piece of technology that you have or use to then enable its partners to innovate freely and without constraint. Flows, plug-in no-code platform is supporting businesses in accelerating development, fast tracking integrations and co-ordinating multiple data points in a single interface
Eric Ames, CEO of Spike Up, said: "We're really looking forward to integrating Flows into our systems – with so many possibilities the hardest part is figuring out where to start."
James King, CEO at Flows, said: "We're over the moon to have partnered with Spike Up and be able to support them as they continue to strengthen their leading position in the market. The team at Spike Up have a host of great ideas to execute through Flows and we're very excited to work with them on these.
It's a continued reflection of the awesome work put in by our team at Flows, to now be able to count one of the worlds leading affiliate networks as a client so early on in our journey. This opportunity really highlights the multitude of use cases and therefore potential business types, from suppliers and operators through to affiliates that can really utilise our no code platform. We've got more innovation in our roadmap and I'm looking forward to announcing both new product extensions for Flows as well as new clients in the coming months"
Winning Partner and Bojoko renew partnership ahead of new "Oink Bingo" launch date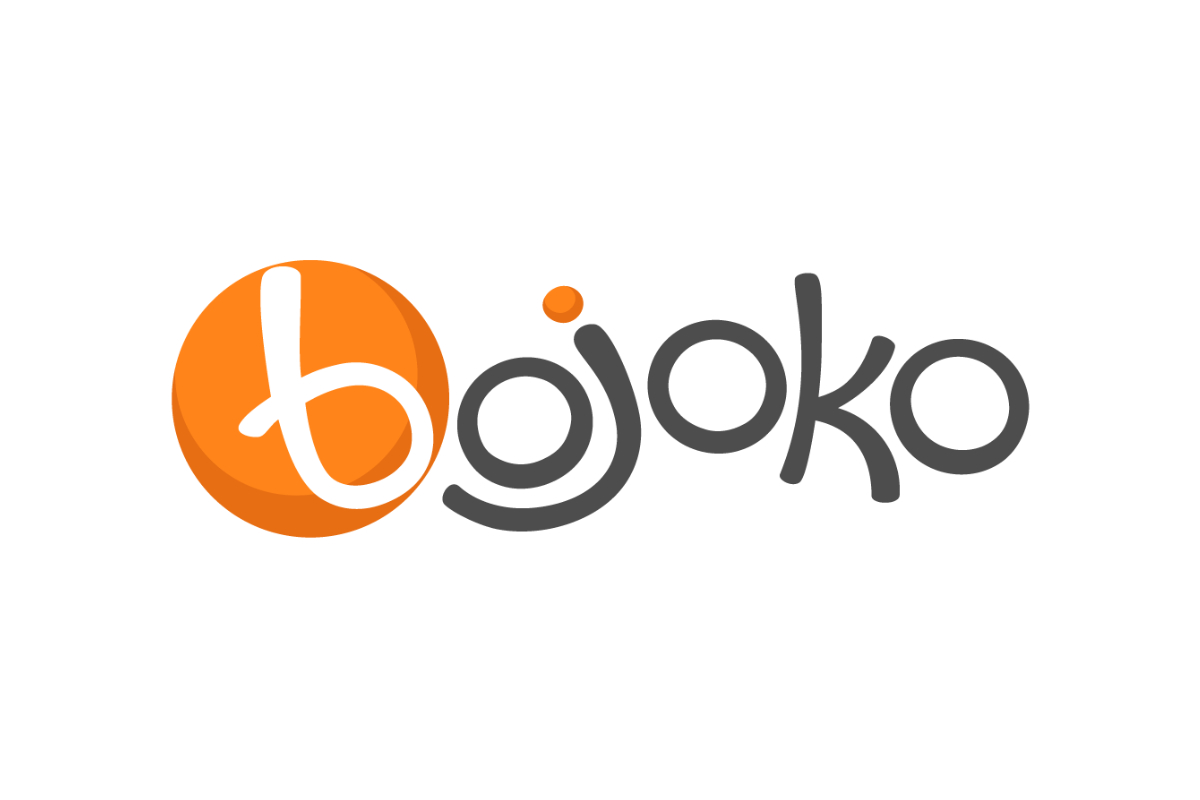 Reading Time:
2
minutes
Online bingo & casino whitelabel operator Winning Partner and casino comparison site Bojoko are joining forces once again to promote the launch of Oink Bingo, a brand new bingo and slots site launching Monday, June 6th 2022.
Winning Partner is an iGaming operator that has a large and varied catalogue of 13 whitelabel bingo, slots & casino sites and offers a hand-crafted affiliate platform for its business partners. Owned by Traffic Label Ltd, Winning Partner has successfully re-launched a number of sites since 2021, including 333 Casino, Rich Ride and Miami Jackpots.
Bojoko is one of the top casino comparison sites available online, offering independent reviews for online casino, slot and bingo sites that help players make the right choice. What sets Bojoko apart from the competition is that it verifies casinos by testing them with real money deposits and withdrawals. The site also allows users to personalise their preferences, so that only the most relevant sites are shown.
The two businesses had previously teamed up to successfully promote BB Casino, one of Winning Partner's whitelabel offerings, with a positive outcome for both parties. Now, with the imminent launch of Oink Bingo, Winning Partner and Bojoko are working together again.
Oink Bingo is a brand new online bingo and slot site running on the Dragonfish network, that is set to open its doors to players this coming Monday, 6th June 2022. Oink Bingo previously existed under the ownership of Lindar Media, and closed in 2019. However, Winning Partner and Traffic Label have re-tooled the site for this 2022 launch with a brand new design, featuring new logos, iconography & colours, plus a fresh suite of bingo and slot games.
Bohdan Saranchuk, Affiliate Manager for Winning Partner, said "We've been preparing for the launch of Oink Bingo for a long time. Our players will be delighted to experience what we have prepared for them. So, I am really excited to kick off and finally launch the brand."
On the partnership with Bojoko, Bohdan said: "We've been working with Bojoko for a significant amount of time, so we understand how professional they are. We are happy to work with a partner whose trust among users is indeed unquestionable."
Christoffer Ødegården, Head of Casino for Bojoko had the following to say: "We have been working with Winning Partner for a long time now, and have consistently been impressed by their professionalism and support. We are particularly happy with our partnership for BB Casino, which has proven to be extremely popular with our users. We are very excited to see how a new and upcoming brand like Oink Bingo will be received by our audience."