Gamzix plugs into aggregation powerhouse GrooveGaming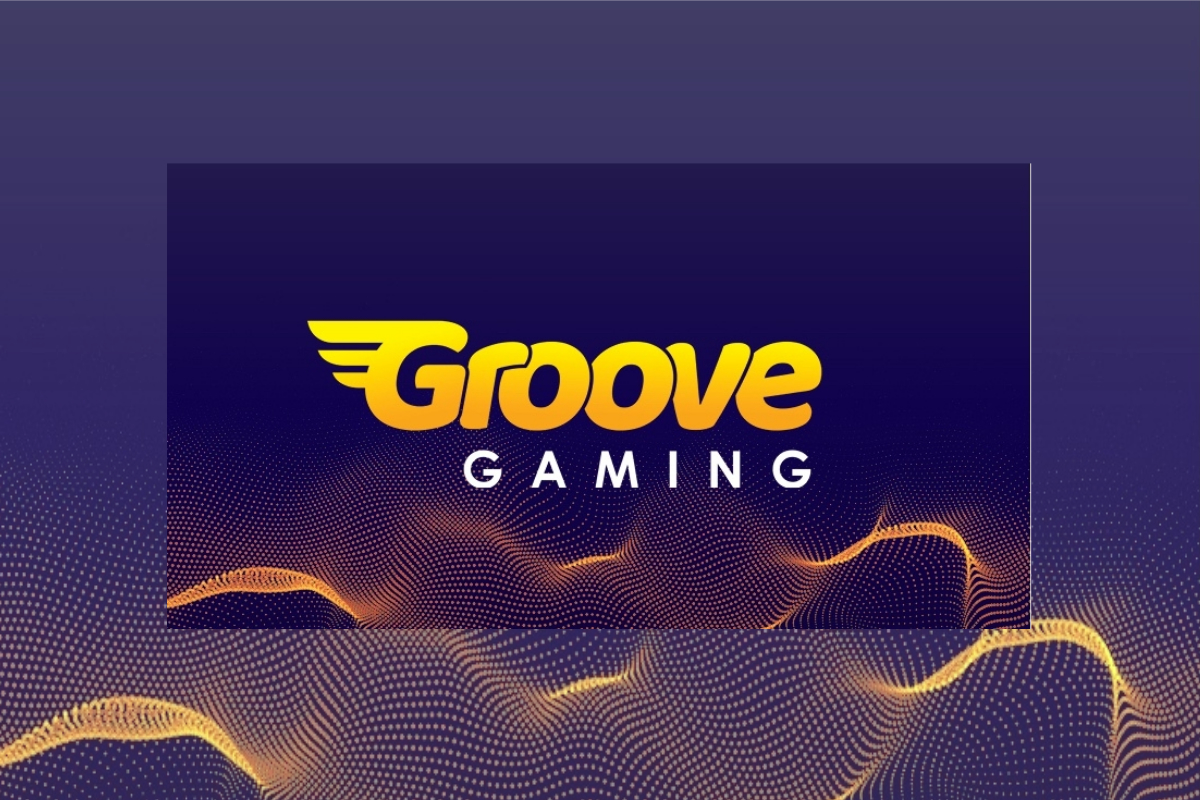 Reading Time:
2
minutes
Aggregator and platform GrooveGaming has demonstrated once again that attention to detail is everything with the latest signing of fiery game developer Gamzix, who have been quick out of the blocks after launching last year. GrooveGaming, despite being the fount for thousands of games, still seeks out the best up-and-coming new games showing the company has a finger on the pulse of what's hot in the industry today.
Gamzix is a new and dynamic slots developer that has hit the market with loads of energy and innovation. With a small but rapidly developing stable of high-quality, exciting games, the Gamzix focus is on expanding partnerships rapidly to develop a strong operator and player base, while continuing to rely on their robust game engine to deliver new titles monthly.
The Gamzix slots are underpinned by proprietary technology that demonstrate a feel for the market designed to attract players based on high-quality graphics that feature well-rounded characters, compelling storylines, catchy composition and advanced mathematics, such as new release Sunny Coin, urban classic Hot Life, 40 Chilli Fruits, Dragon's Secret and the Make Money series, amongst others.
This latest agreement with muscular game aggregator GrooveGaming is a demonstration that the bullish aggregator has a carefully curated portfolio of games that includes major games studios as well as the cream of the crop in upcoming talent, with Gamzix attracting attention with in-game features, such as Run-on-Reels and its Super Hot Bet. GrooveGaming has carved out a hard-won reputation for being one of the world's foremost one-stop-shops for casino content based on a world-class portfolio featuring thousands of games.
GrooveGaming works with tier-1 operators and beyond to professionalise technology solutions that deliver high performance and sustainable revenue around aggregated content ranging from slots, online casino and live casino, to poker and table games, as well as new games segments featuring blockchain games and Real Casino, that operators can access via easy integration to drive player engagement and revenue.
GrooveOne, the GrooveGaming backend that provides operators with the ability to manage player registrations, payments, bonuses, marketing, and other key functions, is supported by one of the strongest technical teams in the industry, making the back-office a scalable tool which grows with the operator.
Alexander Kosogov, CEO of Gamzix said: "GrooveGaming is pretty-much an almost perfect fit for us. GrooveGaming offers everything we need to enable our games to roll out an engaging, first-class slots experience across all the markets we are interested in, and we look forward to capitalising on this new partnership as we ramp up production on our slots development."
Yahale Meltzer, COO at GrooveGaming said: "We are thrilled to have Gamzix join our cluster and to give them unparalleled access to some of the world's leading operators as well as boosting their visibility in the player community. We are looking forward to supporting Gamzix's impressive team further into the market after clinching this deal, and thereby furthering our clear objective of offering one of the best game portfolios available worldwide."
SIS signs landmark 24/7 racing deal with BetConstruct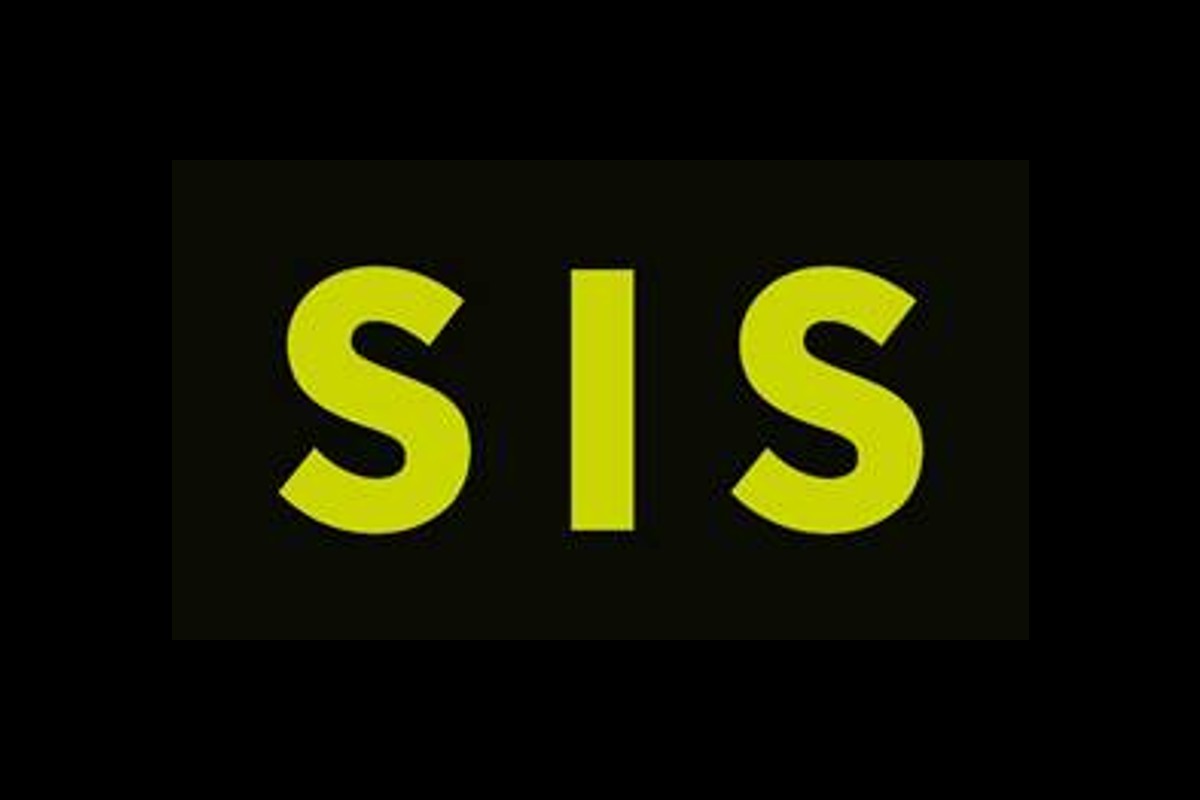 Reading Time:
< 1
minute
SIS (Sports Information Services), the leading multi-channel supplier of 24/7 live betting services, has signed a deal to integrate its offering onto the platform of leading global provider BetConstruct, starting with its 24/7 Live Racing Content.
The landmark agreement brings high-quality racing content from around the world to BetConstruct's extensive network, adding significant value for the provider's operator partners. BetConstruct is a global award-winning technology and services provider for the online and land-based gaming industries and its platform boasts a vast network of global operators.
The deal represents an important step within the stated ambition of SIS to further develop relationships with leading platforms.
Following completion of the integration process, BetConstruct's partners will gain access to 24/7 Live Racing Content that provides operators with profitable short-form content throughout the day. The content comprises an annual total of over 35,000 horse races and 38,000 greyhound events, taking place at over 170 racecourses across five continents. All racing content is supplied as an end-to-end solution including live streamed pictures, data, commentary, on-screen graphics with betting triggers along with an extensive range of markets and prices.
This delivery of profitable short-form content throughout the day offers a betting event every three minutes, with the BetConstruct agreement further boosting the ever-growing number of leading operators that benefit from SIS' revenue-boosting services.
Andy Kelly, Commercial Manager (UK & Europe) at SIS, said: "We've been extremely open that SIS has a strategic goal of strengthening its partnerships with platforms and distributors. BetConstruct has an excellent global reach that allows for significantly more operators worldwide to have access to the best racing products on the market. It has also been a pleasure working with the BetConstruct team and I am looking forward to a long and successful partnership."
Kwalee Reaches One Billion Mobile Games Installs Milestone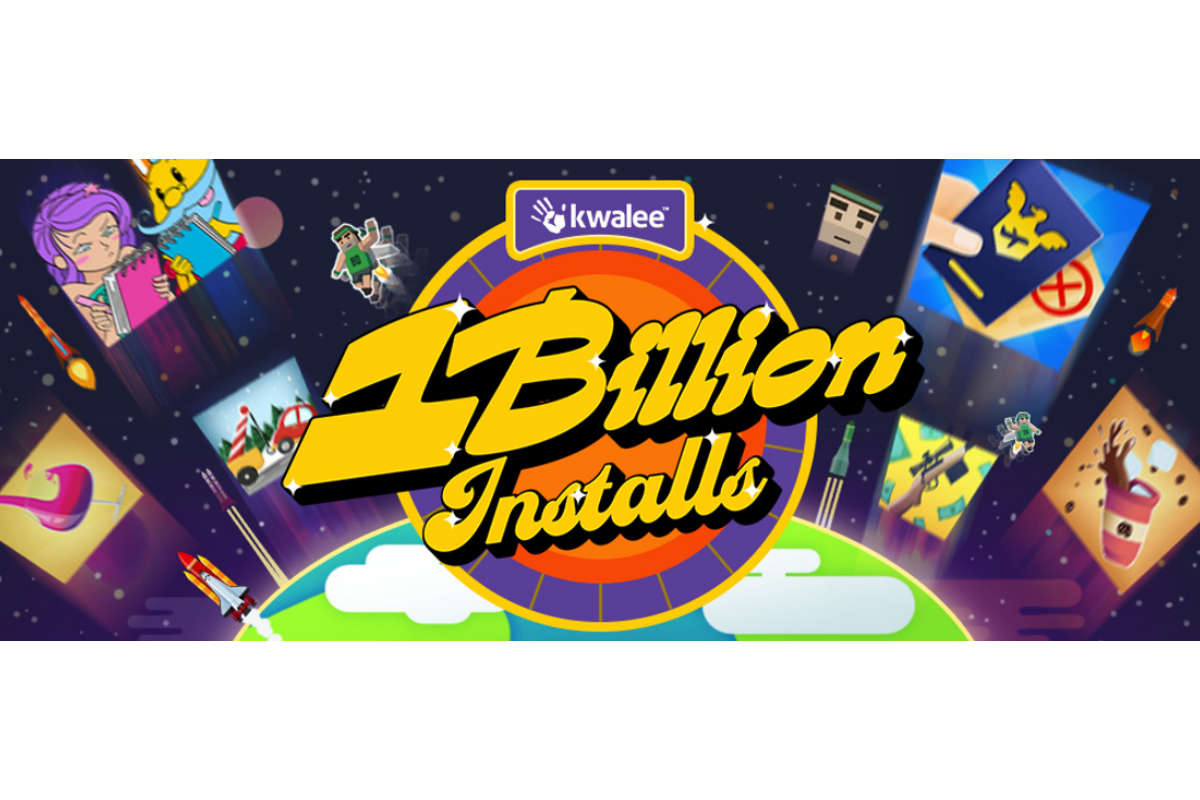 Reading Time:
2
minutes
Kwalee, a leading global game developer and publisher, is ecstatic to announce that its mobile app games portfolio has reached the much-anticipated milestone of 1 billion installs. This achievement is a testament to the hard work and dedication of the entire Kwalee team, partners and the support of its loyal players. Kwalee games have been downloaded on every continent – even Antarctica.
Founded in 2011, Kwalee has become the leader of hypercasual mobile game development in the UK, and its success prompted the company to open studios in India, China, and Portugal. It has consistently delivered fun and innovative titles such as Draw it, Teacher Simulator, and Airport Security. Kwalee has over 45 chart-topping games, and with over 200 million installs last year alone, it has accelerated towards the 1 billion install milestone.
Kwalee CEO, David Darling CBE, says, "We're elated to reach this milestone. As a founder of Kwalee and someone with a long history in the games industry, it's incredibly rewarding to see us reach this level of success. I've always been passionate about creating games that bring joy and entertainment to people, and to have reached one billion installs is a clear indication that we've been able to achieve that goal.
We've always believed in the potential of mobile games as a medium to connect people from all walks of life. I'm incredibly proud of our team and their work to get us to this point, and I'm excited to still be playing Kwalee games when we hit 2 billion installs."
First introduced in 2017, Creative Wednesdays was one of the defining innovations that enabled Kwalee to achieve this astronomical success. Team members in all parts of the business are given the freedom to pitch games and share in the profits if they become a success. Every week, in addition to hearing new pitches, the full Kwalee team gathers in person and remotely to share news, trends and play a new game together. This creative culture has helped Kwalee attract top talent, with the team reading tens of thousands of applications a month for its many remote and hybrid vacancies.
In addition to the success of games developed in-house, Kwalee has built a strong community of third-party game developers from around the world. Games such as Rocket Sky, Let's Be Cops 3D and Build Your Vehicle were all developed by independent studios. They partnered with Kwalee to benefit from industry-leading marketing, monetisation, funding and development guidance from Kwalee's expert hypercasual and casual teams. Developers are encouraged to sign up to Kwalee's Publishing Portal to access free coaching and game testing.
Its strong marketing credentials and commitment to collaborate closely with talented game developers have made Kwalee the partner of choice for established and up-and-coming mobile game developers. Over a tenth of its billion installs have come from publishing external developers, with a success rate recognised by industry awards – Kwalee won Publisher of the Year at both the TIGA and Mobile Game Awards in 2022.
On this special occasion, Kwalee thanks its players, developers, and in-house teams who have driven this success. The company is thrilled to continue growing and expanding its community of players and is looking forward to many more years of successful mobile, PC and console game development.
How Online Gambling Has Become Popular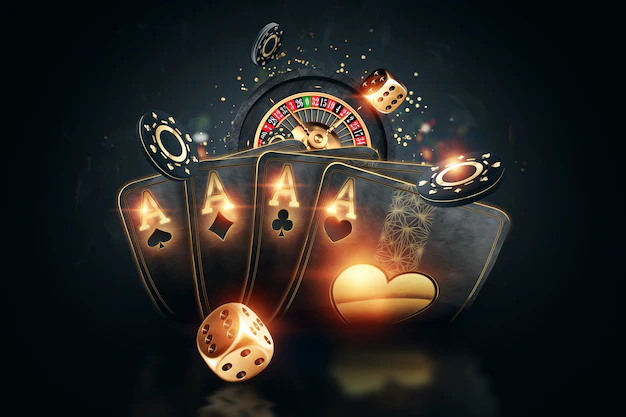 Reading Time:
4
minutes
Online gambling has become quite popular in recent years. This is due to the fact that the technology has improved and many people have found it very easy and secure to play online. The sites also offer high payouts and the odds are very clear and transparent. Gambling can be a fun and social experience and is a great way to make a profit.
Online Gambling Is Very Profitable
Online gambling is a booming industry, and if you know what you are doing, you can earn a nice sum of money. You may want to look into online casinos for more information, or just have a look around for yourself. The Internet is a wonderful place for gamblers to find the latest non GamStop casinos, and you can even take advantage of a free no deposit bonus if you're interested.
When it comes to online casinos, the best one for you depends on your preferences. It is important to choose one that is legitimate, offers the best bonuses, and has good customer support. To boost your chances of winning, it is also important to keep a watchful eye on your bankroll.
Choosing a top notch online casino can help you reap the rewards of the hard work you put in. Whether you're playing table games, card games, or slots, you'll be able to find the best online casino for you. Depending on your gambling habits, you may have a better shot at success if you play in a land based casino instead of an online one.
Among the most popular games offered by online casinos are blackjack, poker, and roulette. Considering how many people are betting on these games, it makes sense to have a reliable, trustworthy site that has your back. There are many advantages to choosing an online site, including the ability to bet on a variety of games, a wide array of betting limits, and no need to leave your home.
Technology Has Improved Online Gambling Sites
Technology is constantly being improved to enhance the overall experience of playing online casino games. As a gambler, you should learn more about how tech is changing the gaming industry. This will help you get the most out of your gaming experience.
One of the most exciting technological advancements is the use of artificial intelligence in the casino industry. Artificial intelligence helps casino companies develop games and tailor other services to their players. It is also used to predict the behavior of gamblers.
Other tech improvements include virtual reality, which allows gamers to interact with dealers in real time. It offers high-quality visuals and audio. In addition, it provides a more realistic game design.
Players can bet and play from the comfort of their homes or anywhere. Online gambling sites offer payment options such as digital currencies, debit cards, and net banking. These options offer secure and anonymous transactions.
A number of online casinos have implemented encryption technology. This ensures that any personal information cannot be stolen. Another technology is cloud computing, which enables gamblers to play their favorite games from any location.
In addition, most online casinos utilize E-wallets, such as PayPal, Neteller, and Skrill, allowing players to make payments and deposit funds instantly and securely.
With the introduction of cloud computing, gambling sites are able to create and release new games quicker. Casinos are also able to analyze player feedback to improve their product offerings.
Online Gambling Sites Are Secure
If you want to play casino games online, you have to be careful about choosing the right site. You need to make sure that the site is legal and secure. Besides, you need to have a proper payment method.
The best online casinos are the ones that use Secure Sockets Layer technology. This technology ensures that all your information is protected during all your transactions. It also helps to prevent online fraud.
Another way to ensure that the site you choose is safe is to check its reputation. Look for online testimonials and customer feedback. There are several sites that offer these services.
You can also search for a site's license number. Some betting platforms that don't have a license number are dubious. On the other hand, licensed gambling sites ensure that your money is safely deposited, that your account is secure, and that your games are fair.
Online casinos also provide a variety of secure payment methods. E-wallets are simple alternatives to traditional bank accounts. They are also less risky for online fraud.
When you are choosing an online gambling site, read its terms and conditions carefully. Be aware of any bonuses and promotions, as some of these can be illegitimate. Also, keep track of any unusual activity on your account.
Lastly, make sure that the casino has reliable customer support service. A lot of the top sites have 24/7 customer support.
Online Gambling Can Be a Social Experience
Online gambling can be a social experience, but not all games offer this kind of connection. Some games like online poker and social casino gaming allow players to interact with other users and win in a non-confrontational environment. This type of interaction may be a gateway to other types of online gambling. Moreover, playing with other players can help protect gamblers from losing too much money.
Although the concept of online gambling as a social experience is often associated with 'risky' gambling, the truth is that this isn't necessarily the case. While traditional gambling activities don't generally involve any kind of social interactions, social networks are often used to celebrate wins and share wagering tips. In the process, they normalize gambling. They are also an important component of the identity constructions of gamers.
The emergence of online communities has changed the way people engage with the world. Gambling networks can be a powerful tool to negotiate problem gambler identities. For example, they offer a safe space where women can feel comfortable discussing their gambling problems without feeling pressured. Moreover, they are an anonymous way to find advice.