My Town Boosts its Popular Collection of Games with New Listings on AppGallery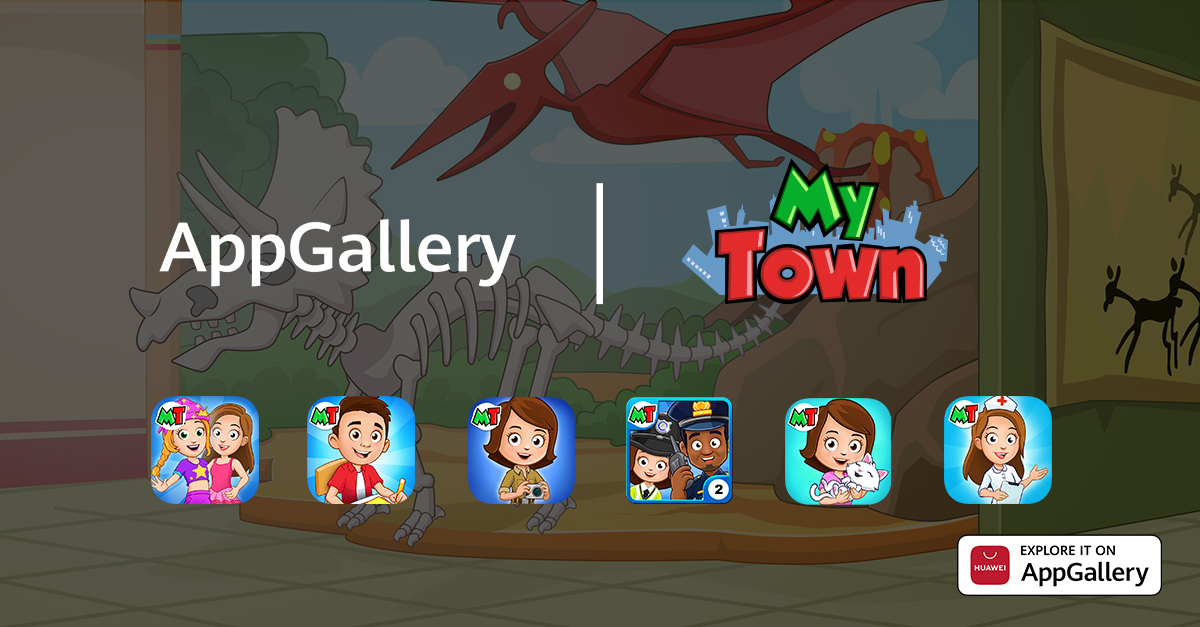 Reading Time:
3
minutes
World's No. 2 kids game studio launches My Town: Museum and Baby Town series
Huawei, the leading global technology company, has announced that My Town Games, an award winning games studio best known for open world dollhouse apps, has successfully listed fourteen of its flagship role-playing game series My Town on AppGallery, and will be making another addition in My Town: Museum available this week. This will be shortly followed up with the introduction of a whole new game series, Baby Town.
My Town Games, which is ranked as the world's second most successful studio¹ for children's games by download, released its first game – My Town: Home Dollhouse – on AppGallery in January. This was met with great acclaim and achieved over one million installs, prompting the studio to add new titles at regular intervals over the next few months.
The titles in the My Town series encourage children to use their imagination, allowing them to interact and play with the items and characters they encounter in the game world. The games in the series are also connected with each other which gives the player a chance to experience the whole My Town universe as it develops.
The newly listed My Town: Museum takes children out of the home and allows them to visit five themed exhibits in the museum. They can wake up Egyptian mummies, dig for dinosaur fossils and compete in a jousting tournament, all designed to enhance their cognitive skills while having fun. The games primarily target 5–10-year-old children and are available in a wide range of languages depending on location. The Baby Town series will soon launch on AppGallery with the Animal Colouring Book game being made available first.
My Town Studio adds to the growing number of world's leading games developers to list their titles on AppGallery. CrazyLabs listed on the platform earlier this year, while in June Rovio added Angry Birds 2, and Playrix launched Manor Matters to boost its portfolio of popular brain-teasing games that can now be downloaded from the platform.
"We are pleased that My Town Games has quickly found such a positive reception on AppGallery" said Gray Zhang, Head of Gaming and Developer Relations, CEE and Nordic, Huawei Consumer Business Group. "We are building a strong portfolio of games for children, and this is attracting some of the world's most influential and popular content developers to the platform. Leading developers like My Town are reaping the rewards of expanding their audiences through our growing platform, and we will do everything to support their continued success."
Mark Tulchinski, CEO and co-founder at My Town Games, said: "We have grown our presence on AppGallery over the last six months, gradually adding more and more titles, and we have been fully supported by Huawei throughout. It has been straightforward to adapt our games to the platform, and we have made good use of the kits to ease this process. This partnership has allowed us to quickly establish ourselves and enjoy delivering our games to Huawei's audience around the world. We look forward to its continued success."
My Town has utilized several of the developer kits by Huawei Mobile Services. These include the Ads Kit, a monetization service which allows My Town to build its audience and display high quality ad content to them within the game; the In-App-Purchases Kit, to help sell digital product and content directly within the games; the Analytics Kit to provide insight into user behaviour; and Huawei Identity, which provides unified address management services.
As one of the world's fastest-growing app marketplaces, AppGallery offers a comprehensive technical support package to developers whose titles are in demand to help them integrate their apps quickly and cost effectively. This is mutually beneficial, allowing AppGallery to make educational, exciting and entertaining content available to users, while simultaneously providing games developers with access to an untapped customer-base.
Huawei's investment to grow the Huawei Mobile Services (HMS) ecosystem has seen apps integrated with HMS surge, with more than 141,000 applications currently available². There are over 4.5 million developers now registered on the HMS platform, including 300,000 in Europe. AppGallery operates in 170 countries around the world, with 550 million monthly active users worldwide.
My Town: Museum is now available on AppGallery.

Opera collaborates with famous CS:GO streamer, Anomaly, to mint a set of 4,000 NFTs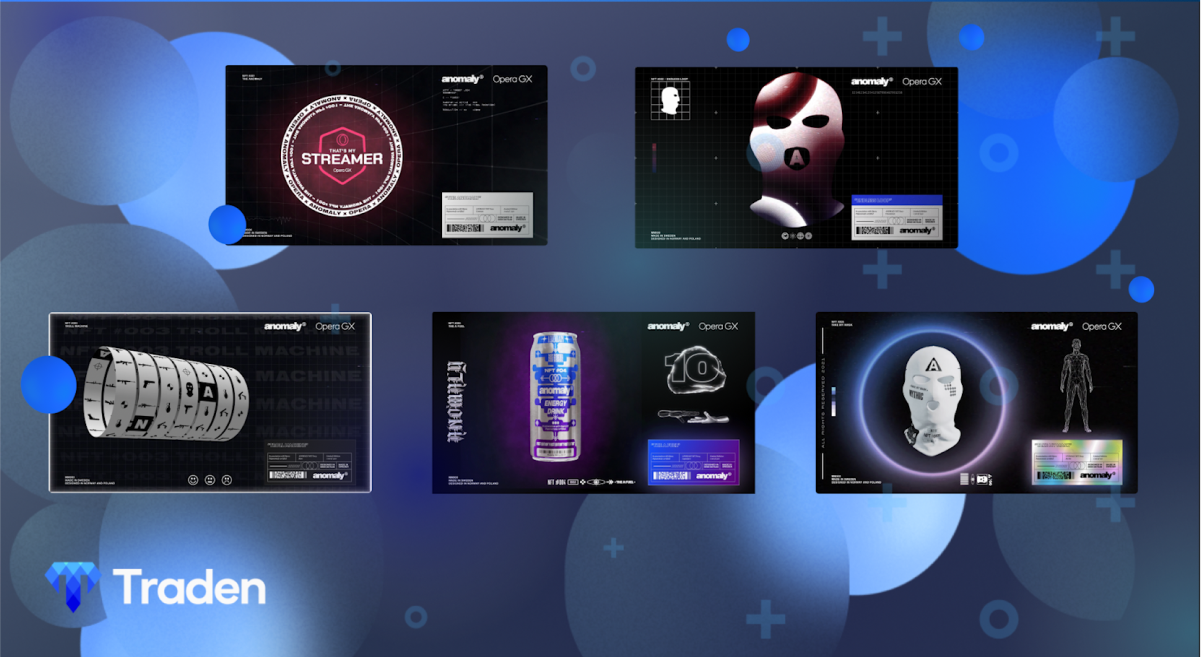 Reading Time:
2
minutes
The collaboration will be kicked off by an auction of five super rare Anomaly NFTs on October 23, followed by a general sale of mystery boxes with NFTs on the new Traden.pro platform starting on Oct 26, 2021.
Opera, the personal browser of choice for hundreds of millions of people and the creator of the world's first web browser with web3 support, through its subsidiary Blueboard Limited, is launching a collaboration with Anomaly, a famous CS:GO streamer with a global audience of Counter Strike: Global Offensive fans. The initiative features the minting of a set of unique Anomaly NFTs and will be kicked off with an auction of five super rare Anomaly NFTs. They will be auctioned off using WETH on the Polygon network.
This move is one that connects Opera's efforts within the blockchain and gaming space. With Opera Gaming, the browser company has developed Opera GX, a web browser dedicated to gamers, as well as GameMaker Studio 2, a free-to-use engine for game creation. Blueboard's NFT initiative is offered as an enjoyable means with which to engage with the digital assets created in collaboration with your favorite streamers, starting with Anomaly. It also presents a new way of interacting between influencers and their fans.
The integration of gaming and blockchain continues to grow. With the creation of a set of unique gamer and influencer-centric NFTs, Blueboard wants to explore increased scalability and lower transaction pricing, using the Polygon blockchain to offer an easy entry point for gamers who are new to NFTs.
The initial auction of the five rare NFTs will be followed by a sale of "Anomaly Cassettes", mystery boxes including more NFTs. The Opera x Anomaly NFTs are a set of ERC-1155 tokens accompanied by stunning visuals. Users will be able to buy the "Anomaly Cassette", a surprise box with a given NFT priced at an affordable USD 9.90. Following the purchase of the Cassette, the buyer will find out which video NFT they got. Hidden in the Cassettes are one of the five NFTs: "The Anomaly", "Endless Loop", "Troll Machine", "The A Fuel" and "Take My Mask". Among the Cassettes will also be nine, individually marked super rare NFT's from each of the five designs. After purchase using FIAT or WETH, the NFTs will be stored on Traden.pro, Opera's NFT marketplace.
Combinations of Opera x Anomaly NFTs will also grant additional privileges to Anomaly's fans. Depending on the combination of NFTs acquired, users may be allowed to join a private club with Anomaly on Discord, play CS:Go with him or receive a personalized gift. The NFT can be updated and the interactions with Anomaly recorded by the blockchain.
Galaxy Racer Increases Prize Pool To Half A Million Pesos, Content Creators To Play 'Squid Game' On Roblox And Pay It Forward To The Gaming Community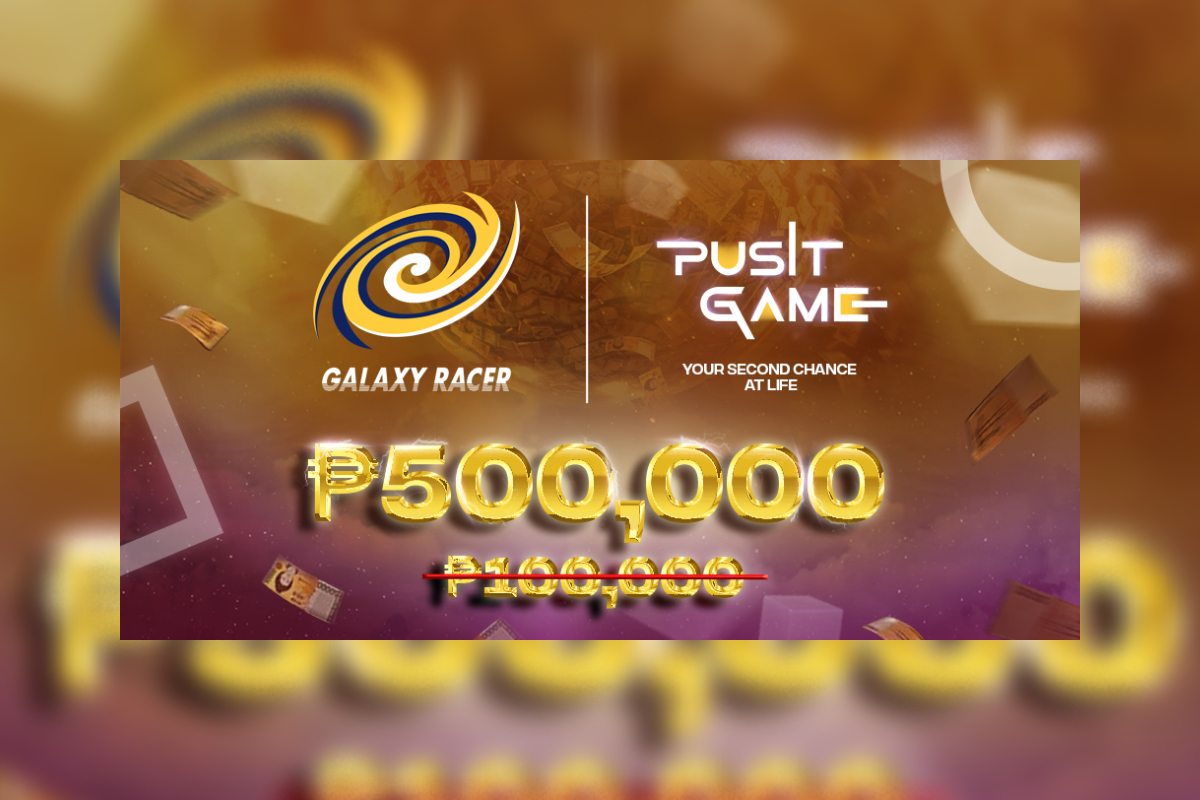 Reading Time:
2
minutes
Galaxy Racer (GXR), one of the fastest-growing esports, gaming and lifestyle organizations in the world, headquartered in Dubai, with market presence in Southeast Asia, Middle East North Africa, South Asia and Europe, has increased its prize pool from P100,000 to a whopping P500,000 (US$10,000) for its 'pay it forward to the gaming community' initiative.
Galaxy Racer will be hosting their very own in-house 'Squid Game' tournament on Roblox, an online gaming platform and game creation system, involving forty-nine Galaxy Racer content creators from the Philippines with over 180 million social media followers. It will be hyper-localized in the Philippines to 'GXR Pusit Game: Your Second Chance At Life'. Pusit means 'squid' in Tagalog and follows Squid Game's iconic survival game show set-up, but with a twist.
Fans will stand a chance to win the prize money by supporting their favourite content creator. Fans will be able to comment on the post of the content creator they are rooting for with the hashtag #GXRPusitGame and an explanation via a story submission on the Galaxy Racer content creator's post of why they think they are worthy to win the prize money for a second chance at life. The entry period for the contest will close on October 21st at 10:00 AM PHT.
The last content creator standing after competing in an intense 7-round gauntlet of trending games will win the tournament, thereafter selecting the most compelling story amongst their fans' entries whereby the lucky fan will receive the prize money of PHP500,000 (US$10,000) which will be announced during the livestream. The online community engagement event will commence on October 22nd, 2021 at 4:00 PM PHT on Galaxy Racer PH's Facebook page.
The GXR Pusit Game will feature notable Galaxy Racer content creators such as model and actress Sachzna Laparan, Filipino TikTok star Spencer Serafica, YouTube creators Tukomi, model and Facebook streamer Kristine Santamena, actor and dancer McCoy de Leon, and actress Ayeesha Cervantes.
Intema announces Isle of Man OGRA license application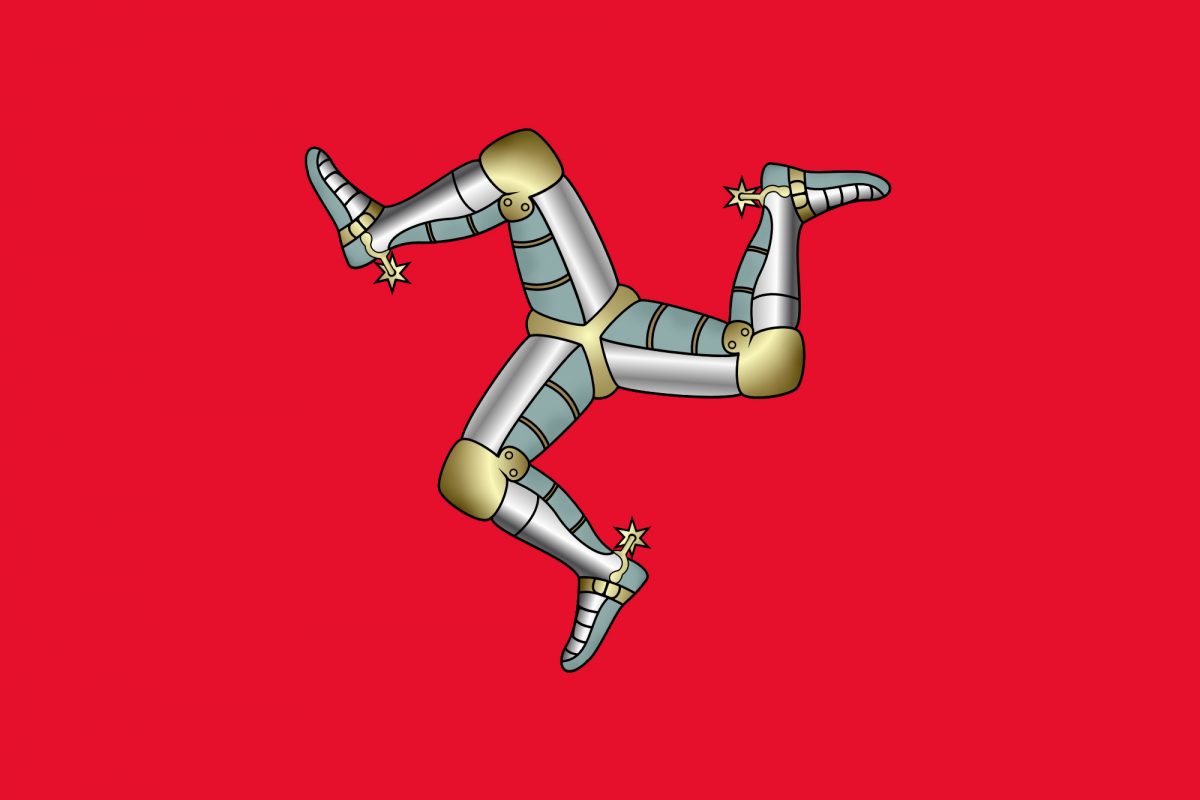 Reading Time:
< 1
minute
Intema Solutions Inc. is pleased to announce that the Isle of Man regulatory authorities have formally accepted for review the application by Livestream Esports Limited, a wholly owned subsidiary of Intema, for a license under the Online Gambling Regulation Act (OGRA) 2001.
"Obtaining this license from one of the world's most prestigious gaming jurisdictions would be another great milestone for Intema, particularly in the context of the proposed acquisition of LOOT.BET," said Laurent Benezra, Intema's President and Chief Executive Officer. "The Isle of Man promotes the highest standards of jurisdictional control in the gaming industry. In addition, the license granted by this regulatory body has many financial and logistical benefits, and would allow us to offer continuous fun, safe and responsible gaming experiences for gamers around the world."
Team Bloodhounds Inc. Acquisition
Additionally, further to the press release dated June 22, 2021 and the press release dated September 24, 2021, as consideration in respect to the acquisition of Team Bloodhounds Inc. ("Team BH"), Intema has made a cash payment of $60,500 and issued 943,396 common shares of Intema to the shareholders of Team BH (with an additional cash payment $60,500 payable in three months following the closing of the acquisition).