Real Dealer Breaks the Language Barrier with First Spanish Game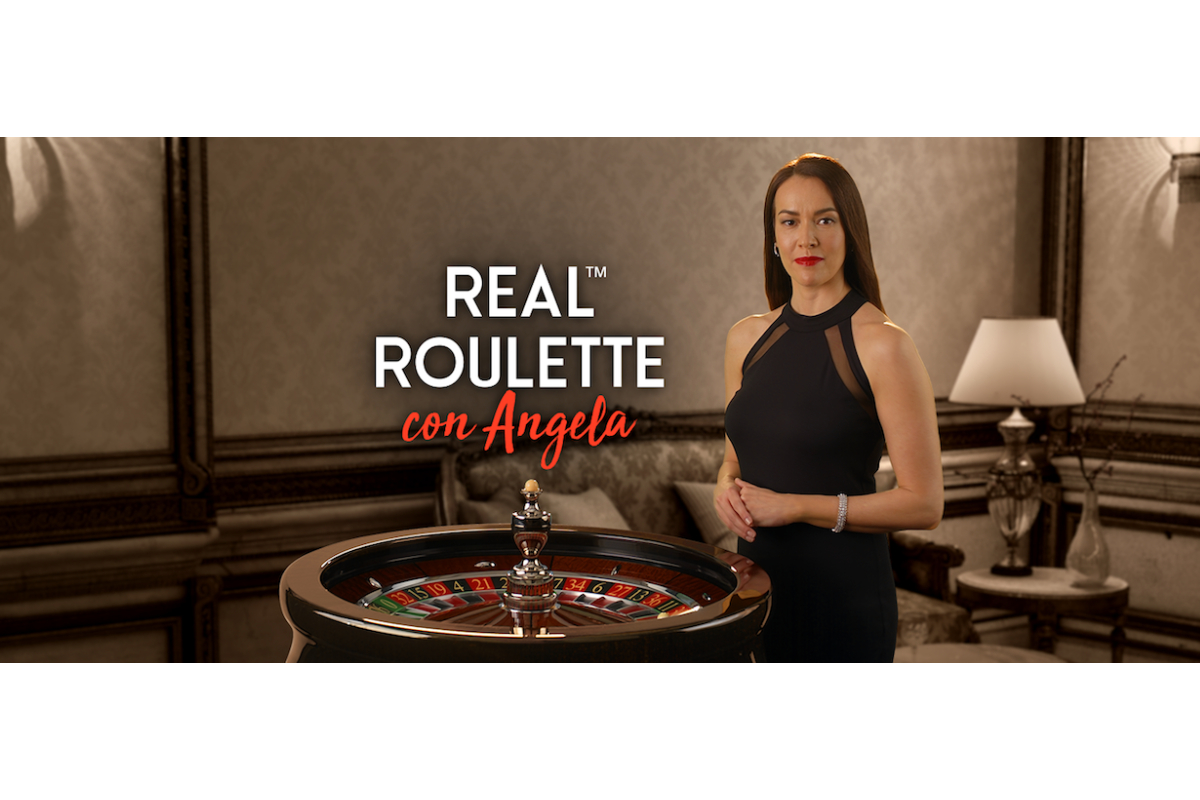 Reading Time:
2
minutes
Cinematic casino games producer shows off its language localisation power with Real Roulette con Angela release
Realer Dealer Studios, the games producer whose titles combine cinematic-quality video with RNG gameplay, has announced the release of Real Roulette con Angela, the first of three Spanish-language roulette games to be rolled out by the end of the year.
Designed for Spain's online casino market, the titles are made using professional actors from various regions of the country in a process that closely mirrors that of a Hollywood-style film production. Video of dealers and play is integrated into a random number generator-based game framework resulting in highly polished games with simulated one-to-one dealer interaction.
The game's release marks a new degree of localisation for the studio, whose other titles feature native English-speaking actors.
Shane Cotter, Chief Product Officer at Real Dealer Studios, noted that the unique approach to games production lends itself particularly well to language localisation, especially when compared with live casino.
"With this release we've shown that live casino is no longer the only option if you want online games with a human face and dealers who speak your language. As Real Dealer titles are standalone products, they don't require the kind of infrastructure and investment associated with streaming games from a live studio 24/7. We've set up our processes in a way that lends itself extremely well to meeting local market demands."
Cotter said that games featuring dealers speaking Latin American-accented Spanish, as well as games in other languages, are under discussion. He pointed out that the format can also be used to produce games with local and international celebrities as dealers.
Real Roulette con Angela, like all games in the Real Roulette series, takes place in a private, luxury casino setting to maximise the connection between player and dealer.
Real Dealer first entered the Spanish market in June with four English-language titles from its Real Roulette series as well as Multifire Auto Roulette. Real Dealer has since launched additional titles in the country including Real Auto Roulette and the money-wheel gameshow Fortune Finder.

It's Official! SoftGamings and Golden Hero Collaboration Is Underway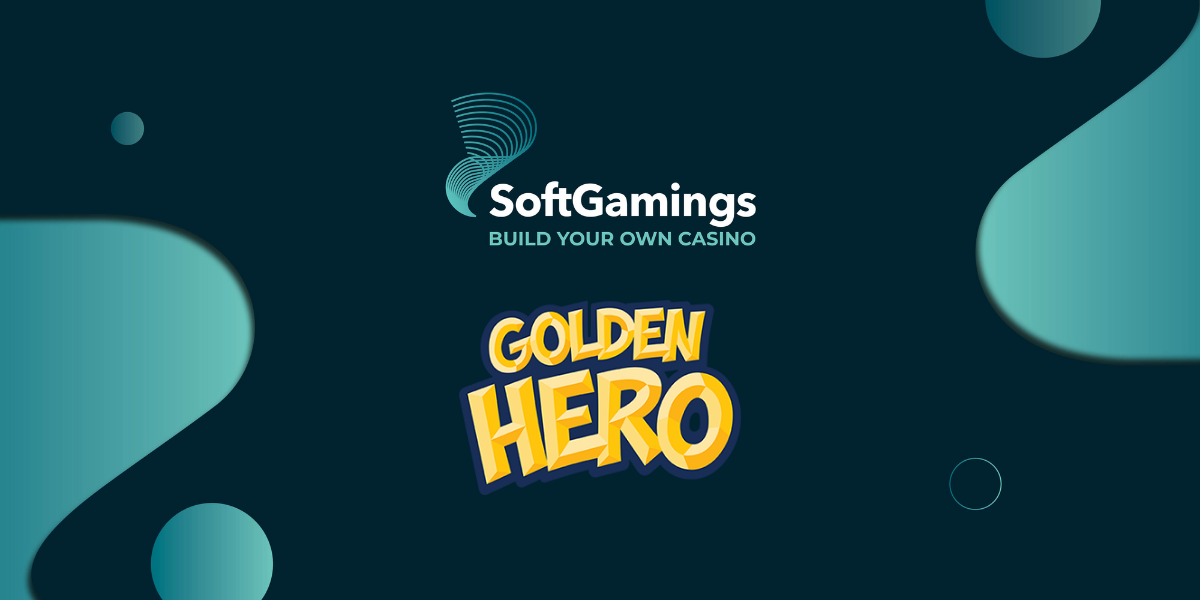 Reading Time:
2
minutes
For SoftGamings, there are never enough good-quality game providers in its network, and the newest addition of Golden Hero is a testament to that fact.
Golden Hero is an Isle-of-Man-based operator known for its production and development of video slots and pachislos, a special series of slots based on Japanese pachinko games. The brand's popularity in Japan and other Asian markets comes from its successful games and partnerships with the industry giants such as JTG. This success prompted it to seek a reliable aggregation platform to expand its reach beyond the existing markets, and SoftGamings was a natural choice.
All of Golden Hero's games are created using the latest HTML5 technology, which focuses on mobile casino gaming. Even though its portfolio is not grandiose in number, the quality of the games it offers is undeniable. One of its most successful titles is the Battle Dwarf pachislo, voted the 2019 Game of the Year at Slotcatalog.com. Other player-favourites include Jewel Race, Hawaiian Dream, and many more.
Golden Hero is a game provider licensed by the Malta Gaming Authority and certified by SIQ, which guarantees the fairness and safety of its games. In addition, the Gamesys Group, a company that owns Golden Hero, has recently been acquired by Bally's Corporation, making Golden Hero a part of one of the world's largest casino corporations.
Here's what Irina Sazonova, the director of partnerships at SoftGamings, said when reflecting on the deal: "We are overjoyed to welcome Golden Hero to our fold and, with it, give our operators a chance to improve their game portfolios with exciting and never-before-seen titles. By working with us, Golden Hero will get a chance to expand to new markets and showcase its products in the best possible way, so this partnership is the essence of a win-win situation for all parties concerned."
Opera collaborates with famous CS:GO streamer, Anomaly, to mint a set of 4,000 NFTs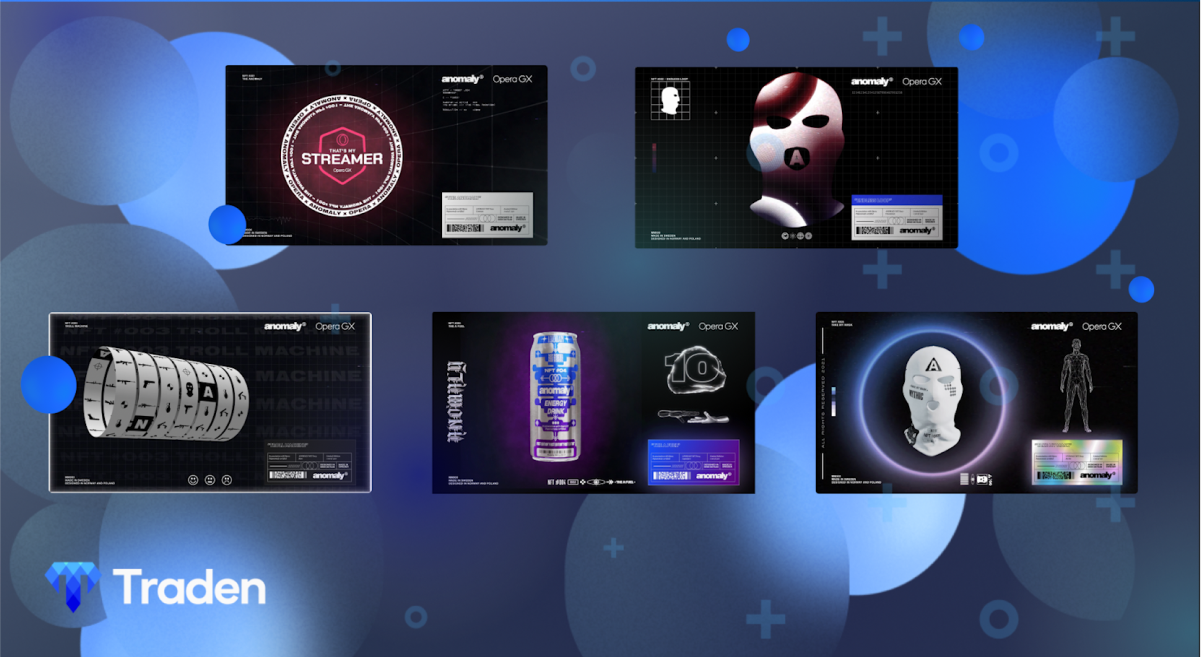 Reading Time:
2
minutes
The collaboration will be kicked off by an auction of five super rare Anomaly NFTs on October 23, followed by a general sale of mystery boxes with NFTs on the new Traden.pro platform starting on Oct 26, 2021.
Opera, the personal browser of choice for hundreds of millions of people and the creator of the world's first web browser with web3 support, through its subsidiary Blueboard Limited, is launching a collaboration with Anomaly, a famous CS:GO streamer with a global audience of Counter Strike: Global Offensive fans. The initiative features the minting of a set of unique Anomaly NFTs and will be kicked off with an auction of five super rare Anomaly NFTs. They will be auctioned off using WETH on the Polygon network.
This move is one that connects Opera's efforts within the blockchain and gaming space. With Opera Gaming, the browser company has developed Opera GX, a web browser dedicated to gamers, as well as GameMaker Studio 2, a free-to-use engine for game creation. Blueboard's NFT initiative is offered as an enjoyable means with which to engage with the digital assets created in collaboration with your favorite streamers, starting with Anomaly. It also presents a new way of interacting between influencers and their fans.
The integration of gaming and blockchain continues to grow. With the creation of a set of unique gamer and influencer-centric NFTs, Blueboard wants to explore increased scalability and lower transaction pricing, using the Polygon blockchain to offer an easy entry point for gamers who are new to NFTs.
The initial auction of the five rare NFTs will be followed by a sale of "Anomaly Cassettes", mystery boxes including more NFTs. The Opera x Anomaly NFTs are a set of ERC-1155 tokens accompanied by stunning visuals. Users will be able to buy the "Anomaly Cassette", a surprise box with a given NFT priced at an affordable USD 9.90. Following the purchase of the Cassette, the buyer will find out which video NFT they got. Hidden in the Cassettes are one of the five NFTs: "The Anomaly", "Endless Loop", "Troll Machine", "The A Fuel" and "Take My Mask". Among the Cassettes will also be nine, individually marked super rare NFT's from each of the five designs. After purchase using FIAT or WETH, the NFTs will be stored on Traden.pro, Opera's NFT marketplace.
Combinations of Opera x Anomaly NFTs will also grant additional privileges to Anomaly's fans. Depending on the combination of NFTs acquired, users may be allowed to join a private club with Anomaly on Discord, play CS:Go with him or receive a personalized gift. The NFT can be updated and the interactions with Anomaly recorded by the blockchain.
SOFTSWISS Sportsbook Launches New Bonus Type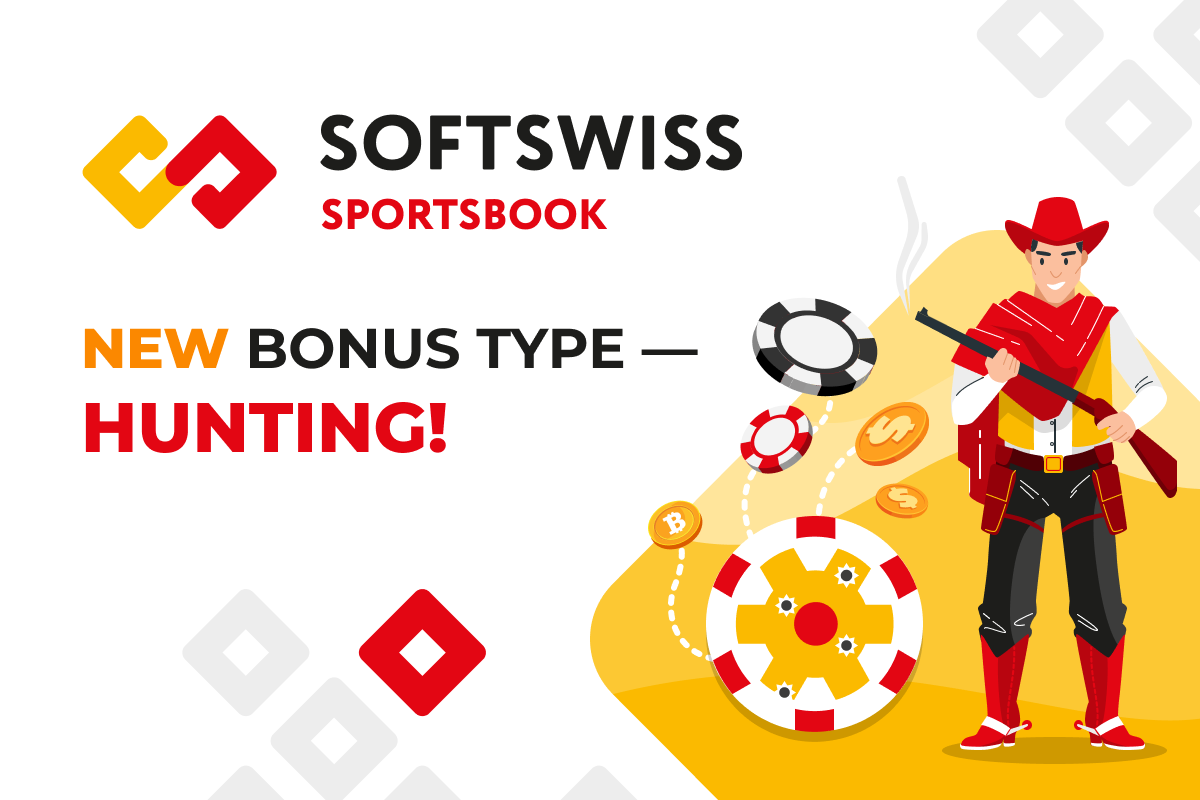 Reading Time:
2
minutes
The SOFTSWISS Sportsbook is expanding its list of available bonus offers with a new bonus type – Hunting. Three different types of Freebet were already available to users earlier this year: No Risk, AllWin and OnlyWin. New functionality, together with existing features, will help the platform's clients to customise the bonus program, increase player involvement and loyalty.
The new Hunting bonus type will be the first of its kind in the betting market. Its launch is a logical extension to the SOFTSWISS Sportsbook's bonus range, allowing players to win even more free bets and make the game itself more exciting. The operator will be able to optimise the new bonus offer for different player groups, as it supports all triggers and platform groups with a huge amount of customisation.
A player makes a deposit and receives a percentage of the deposit or a fixed amount in a given currency. The bigger the deposit the bigger the bonus amount, but the operator determines this limit. The player can convert the currency received into free bet coupons of varying values.
To gain access to the free bets, the player must make regular bets, for which they will receive bonus money. Once the bonus amount equals the player's average wager, the player will receive a free bet coupon equal in value to their average wager. At the same time, the accumulated bonus money will be deducted from their original bonus account, received when making the deposit.
For example, a player deposits $100, for which they receive $200 in bonus currency. The average bet is equal to $5, and for each such bet, the player receives one credit. After calculating the fifth bet, they receive a $5 free bet. Also, 5 bonus dollars will be deducted from the bonus account. As a result, the player will still have $195 in bonus currency to wager.
It turns out that the higher the average wager the higher the value of the free bet. It also worth noting is that the new bonus type is compatible with cryptocurrencies.
Alexander Kamenetskyi, Product Owner at SOFTSWISS Sportsbook, comments: "We hope that the new bonus type will be a pleasant surprise for all Sportsbook users. Hunting bonuses are the first of their kind in the betting market and are developed to delight operators and players alike. For the former, this will help expand the platform functionality, while for the latter it will bring even more fun and excitement while playing. Hunting bonuses, as well as others in our system, work with all triggers and player groups and have a very flexible system of values, odds, events, and expiry dates. Therefore, they will cater to a wide variety of betting needs and are useful for beginners and experienced players alike. Enjoy the game!"
About SOFTSWISS 
SOFTSWISS is an international tech brand supplying widely acclaimed, certified software solutions for managing iGaming operations. SOFTSWISS holds a number of gaming licenses, providing a "one-stop-shop" White Label Solution by taking care of all technical, legal, and financial processes on behalf of its customers. The company has a vast product portfolio, which includes an Online Casino Platform, Game Aggregator with thousands of casino games, the Affilka affiliate platform, and a sportsbook software platform. In 2013 SOFTSWISS was the first in the world to introduce a bitcoin-optimized online casino solution. The company has thus been regarded as the leading technical expert when it comes to the use of cryptocurrencies in online gaming.