G50 C ST, G55 C VIP and G50 J2 ST – the newest curved screen slots machines in EGT Romania portfolio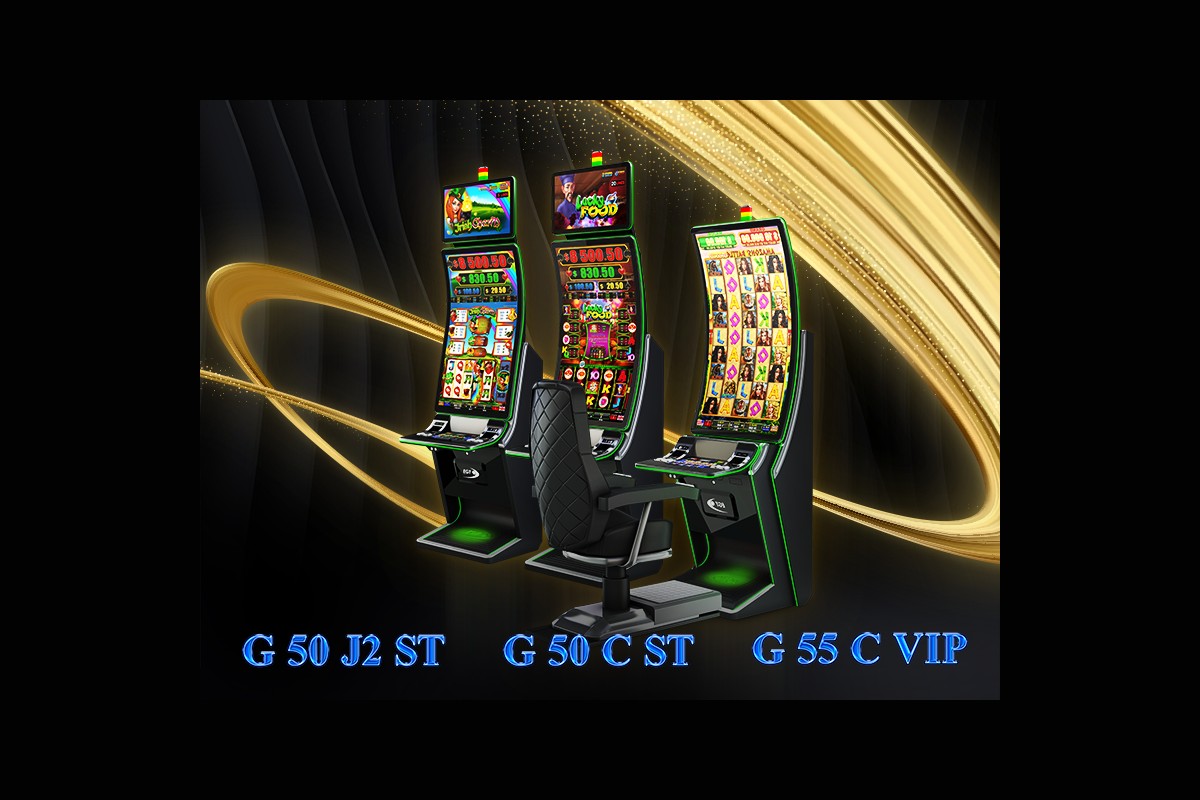 Reading Time:
3
minutes
Presented for the first time at EAE 2019, the EGT cabinets belonging to General Series collection have charmed the Romanian audience from the very beginning, becoming within a short time preferred and required in various combinations, alongside the most interactive EGT multi-games.
Their modern design with extremely exquisite touches, the quality that shines beyond appearances, and also the performance that these EGT cabinets part of the innovative slot machines generation show us, excel in each of the models of General Series no matter if we talk about the cabinets launched last year or about those recently released on the Romanian market.
With the launches of the new EGT cabinets part of the General Series range, EGT Romania has eased the entry on the local gambling market of a state-of-the-art technology with innovative design, developed and implemented by highly experienced engineers with remarkable and qualitative materials.
Thereby, the charts have been overturned and a new record regarding the end user's preferences in terms of entertainment has been restored, the General Series slot machines being by far in the top of the new ranking.
The first General Series slot machines models, both upright and slant top, are now followed by new versions meant to complete with their own outstanding features and unmistakable aesthetic a very impressive portfolio of EGT products for Romanian gambling industry.
G55 C VIP, G50 C ST and G50 J2 ST are the latest EGT slot machines for which EGT Romania has obtained the Type Approval. With enchanting, attractive, and bold curved shapes, but also with appropriate technical specification, the new cabinets can be configured with some of the most well-known EGT multi-games, maximizing thus the perspectives of the top-notch choices among the local gambling operators.
G55 C VIP – A new way of defining luxury!
The VIP experience continues with this elegant EGT slot machine, G55 C VIP, characterized by its well-balanced shape and many exterior details extremely sophisticated.The impressive 55-inch curved monitor with ultra-modern integrated touchscreen, as well as the built-in and very comfortable multifunctional seat, they certainly exceed even the expectations of the most demanding players.
G50 C ST – The elegance of the curved screens taken to another level!
The elegance of the curved screens developed by EGT and the appreciation they have got since the beginning within the market, have been the most important pillars that underpinned the diversification of the EGT products portfolio in this regard.EGT has combined the innovation of the ergonomically design with shapes expressiveness, thereby resulting a slot machine with amazing design options for both interior and exterior.
Supported by the ultra-performance Exciter III platform, the G50 C ST cabinet impresses from the very first sight with its 50-inch curved frameless monitor, but also with its individualized details such as its ambient light sideways placed, large keyboard with dynamic touch display and the multimedia topper with a 27-inch monitor that can be optionally added.
G50 J2 ST – New perspectives! New curved shapes!
A different type of curved screen can be admired at these new and electrifying "J" shaped slot machine.The special design line approached in general by EGT continues here as well, thus highlighting the exclusivity of this new and interesting cabinet that shows us that the curved shapes of the screens can sometimes take on very enchanting aspects.
With an exquisite design given by its 50-inch main curved monitor, "J" shaped, that reproduces images with an exceptional clarity, but also by the other features that recommend it not only in terms of performance, but also when it comes about its top-notch design, G50 J2 ST provides to the players new perspectives about the curved shapes that are such appreciated in the Romanian gambling industry.

7777 gaming goes live at Inbet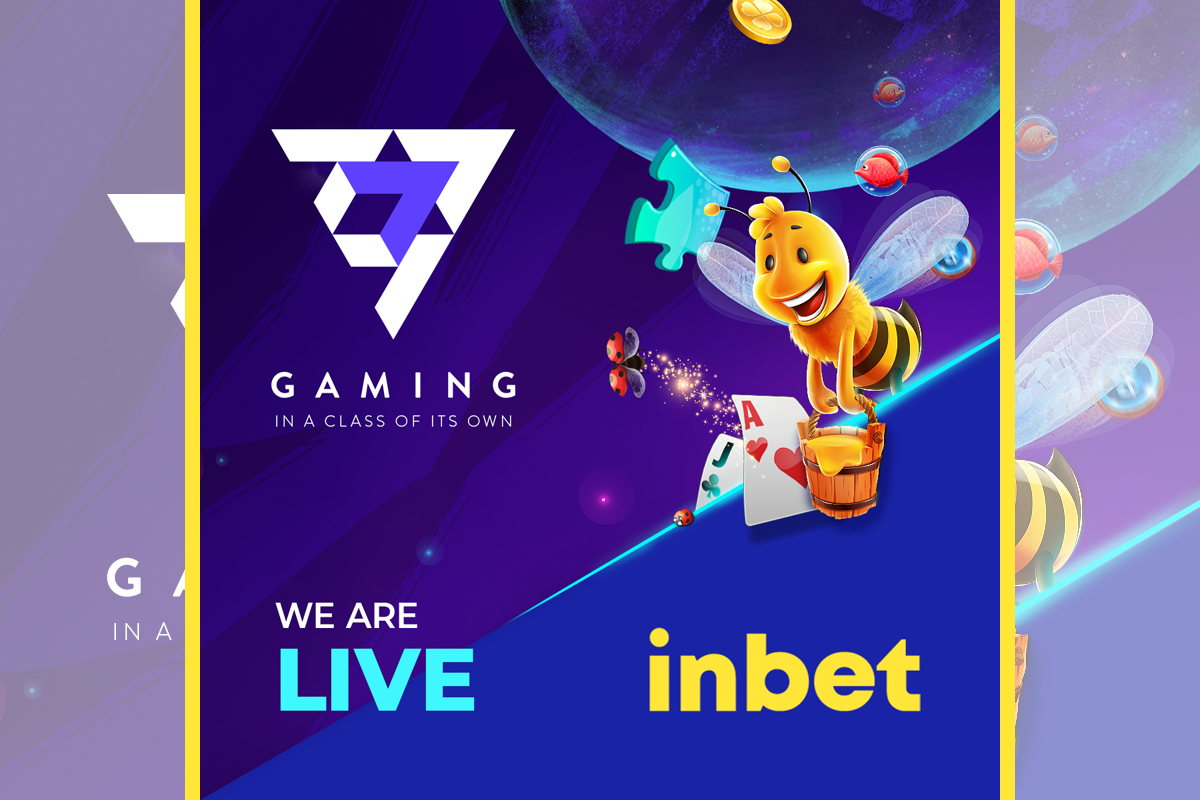 Reading Time:
2
minutes
7777 gaming goes live at Inbet with its innovative and engaging game content. Inbet's online brand was recently established as a licensed operator in Bulgaria in order to grasp the ever-increasing need for online gambling entertainment on the market. On inbet.com players can enjoy a rich portfolio of classic and casino games as well as live sports events and virtual sports.
Elena Shaterova, CCO at 7777 gaming has commented: "Our partnership with Inbet opens a new window of opportunity for their wide community of players. Now, they will have the option to play more than 50 thrilling casino games by 7777 gaming that are made with the mindset of a gamer. We are beyond excited to welcome another licensed online operator in Bulgaria and work with Inbet's team of professionals."
Tatyana Zhelyazkova, Head of Marketing at Inbet said: "We are delighted to join forces with 7777 gaming and offer their innovative and engaging online casino game content to our players. Through their games, we will reach another slice of the iGaming players, who are looking for more in-play gamification and marketing tools in the games."
B2B provider 7777 gaming is offering its original in-house iGaming content, consisting of 100+ games, innovative jackpot solutions and all-in-one platform to highly-regulated jurisdictions worldwide. 7777 gaming is live at Inbet with its most popular and played games for the last 6 months – Sea of ​​Treasures, Lucky Clovers, Jinn, Samurai Fortunes and much more. The recently released titles are Cash 40, Hit the Pinata, Galaxy Fortune, Honey of Gold and more.
7777 gaming focuses mainly on building an online casino that is compelling and competitive, that attracts, convert and retain the new generation of players. In its mission to do so, the company's product portfolio consists of unique in-house content of Instant win games, Slot games, Premium games, Exclusive games, Table games, Themed games, iLottery games and much more.
Through its creative and experienced team, 7777 gaming plans for massive expansion over the next 12 months in various jurisdictions worldwide.
Merkur to Participate in Entertainment Arena Expo 2022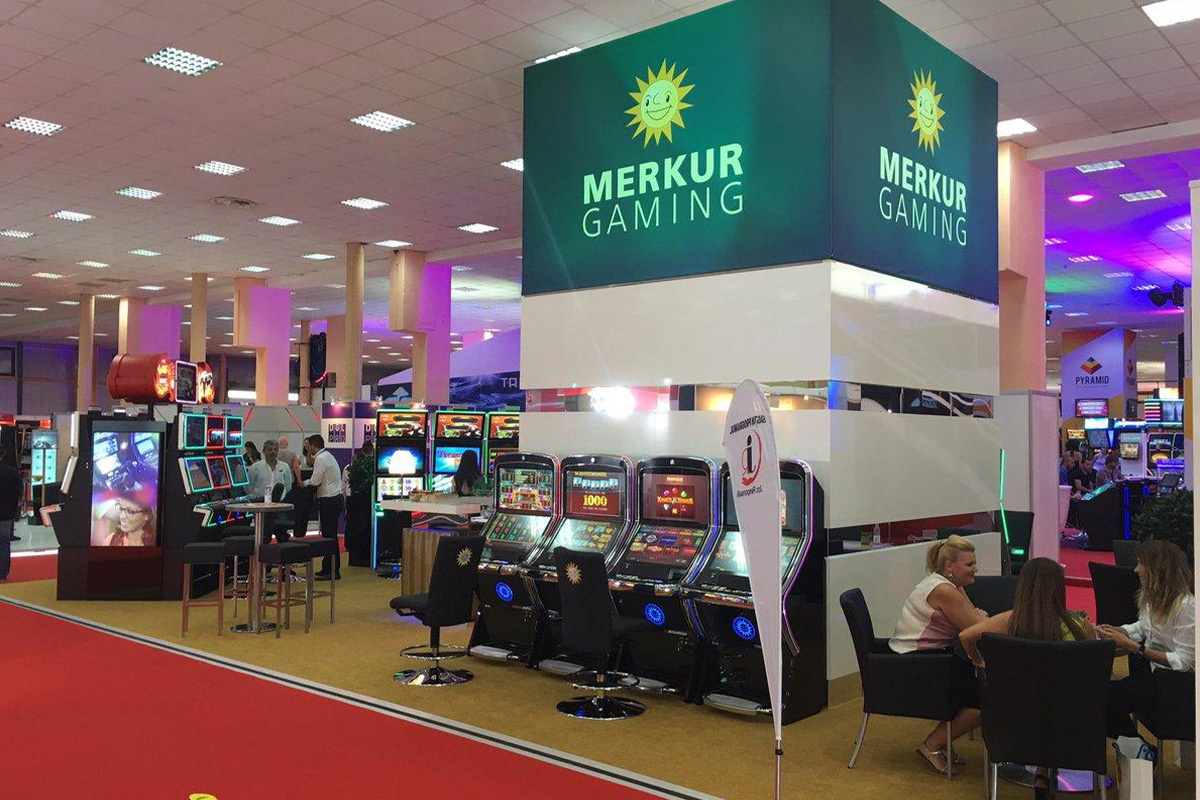 Reading Time:
2
minutes
Merkur is in preparations to participate in the 14th Entertainment Arena Expo (EAE) in Bucharest.
Being held from September 6 to 8 at the Romexpo Fair Ground in Romania's capital city, Bucharest, EAE 2022 will have a major exhibitor presence from MERKUR. On booth 306, the German gaming giant will indeed "entertain" with a strong presence of its top jackpots, cabinets and new games; backed up by the presence of cash handling experts GeWeTe and next-generation payment options from Merkur eSOLUTIONS.
Bucharest in Romania has been the country's capital city since 1862 and, through its long history, has been known as both the "City of Joy" and the "Paris of the East". It is also the centre of the country's gaming industry where both casinos, gaming arcade premises and venues in the sports betting and gastronomy sectors are hugely popular.
Romania has the largest number of slots in operation in east Europe, currently well over 70,000 machines. The Merkur brand has been active in Romania since 2004 and has a Group subsidiary company, Merkur Gaming Distribution, based in Bucharest and with Hannelore Fuica as its managing director and team leader.
Speaking ahead of EAE Ms Fuica confirmed her belief that the two most popular game types with Romanian players are Fruit games and, in recent years, Roulette. Already in both slot hall and sports betting operations throughout the country, the new MERKUR Roulette features stunning 3D graphics, a new animation of the roulette wheel itself and an enhanced speed of play.
This will be a significant highlight of Merlur's EAE presentation, as will the new linked progressive jackpots Link Zone (shown in the Avantgarde Max Trio cabinet) and Solar Link (featured on the stylish Allegro Trio cabinet) plus the innovative MERKUR Mystery jackpot that will display on the Avante Trio cabinet that hosts a multiplicity of new multigame titles powered by the latest software and boasting a brand new player interface.
EAE's ambition is to become internationally recognised as THE standout gaming show for the Eastern Europe and Balkan region, something on which Athanasios "Sakis" Isaakidis, Chief Executive, International commented: "We are all anticipating a really great EAE show in Bucharest.
And he added: "Romania is a significant and highly successful market for MERKUR and we are set to make a great representation of our history, experience and great products at EAE in Bucharest as we demonstrate, as the show's title exemplifies, our commitment to gaming Entertainment across Romania, and beyond."
CT Interactive to Showcase Games Portfolio, Latest Product Line at EAE Romania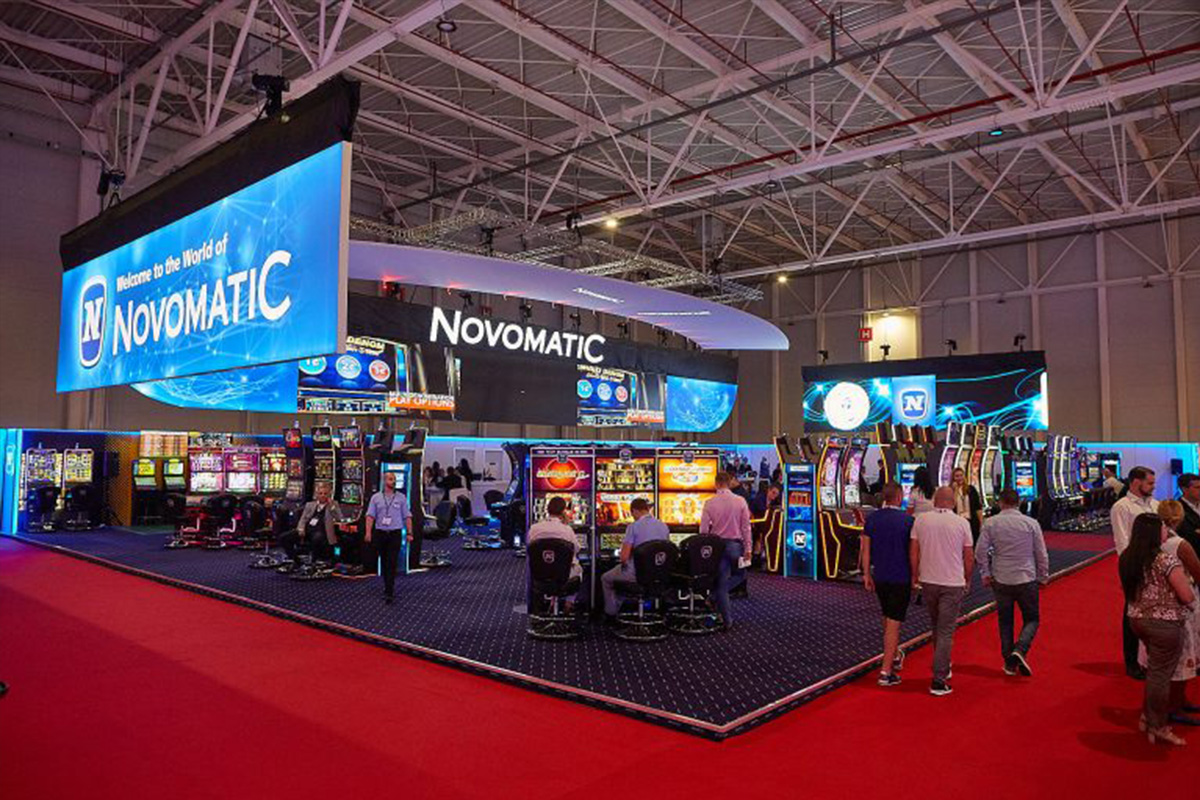 Reading Time:
< 1
minute
CT Interactive is set to present its growing portfolio at Entertainment Arena Expo from September 6 to 8 at the Romexpo Fair Ground in Bucharest. At stand 108, the company will showcase its product offerings, including fascinating games, innovative Jackpots, Free Spins and more.
"We believe the fair will be a great place to further grow our business network in Romania. Moreover, we will introduce our latest product line, which we plan to certify in the upcoming months," Lachezar Petrov, CEO of CT Interactive, said.
CT Interactive grew considerably over the past two years, extending its market share in Romania with integrations with leading operators.
"The Expo is the perfect place to showcase our progress. There will be a particular focus on our plans for the considerable increase in the game content that will help our clients to grow their business," Milena Tsankarska, Head of Business Development EMEA, said.
"We have prepared inspiring and attractive business offerings, so visit us at stand 108 at Entertainment Arena Expo. I am looking forward to meeting all our partners and prospects," Milena Tsankarska added.