Esports Entertainment Group Partnering with Real Cricket 20 to Provide Software Integration for First Global Tournament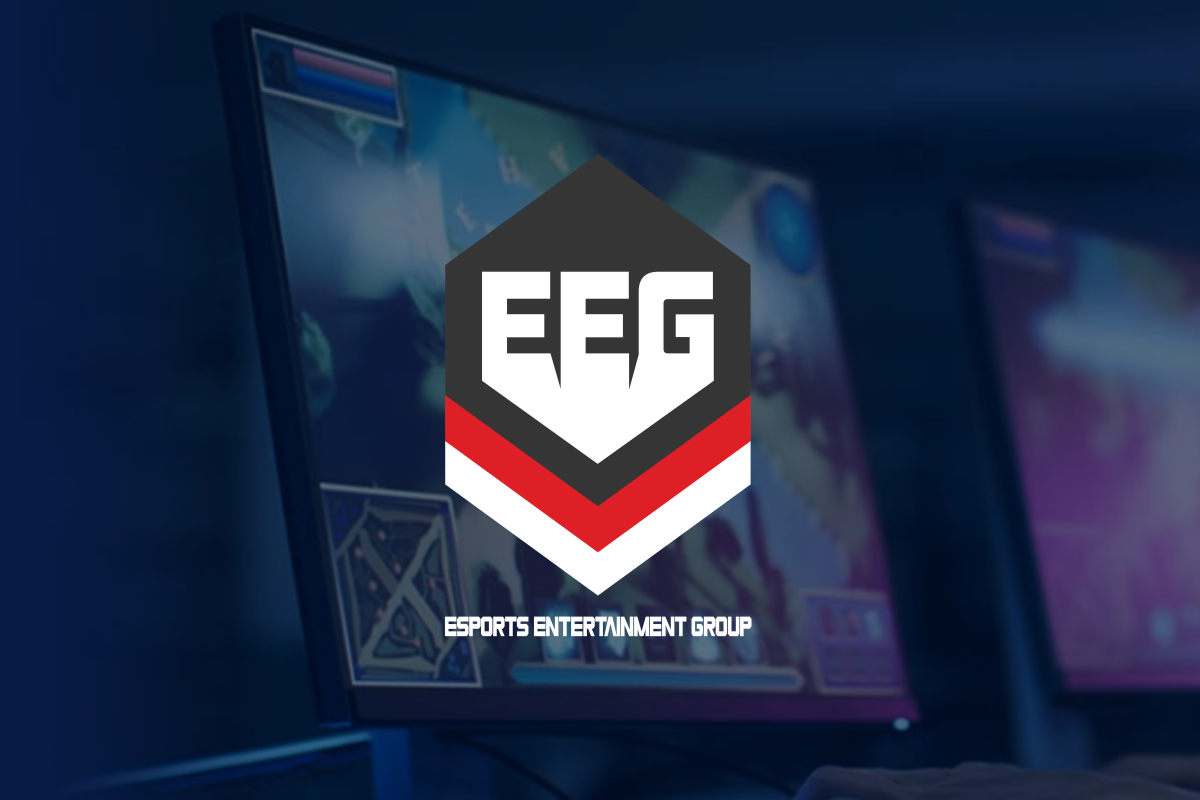 Reading Time:
2
minutes
Esports Entertainment Group, Inc. is partnering with Real Cricket 20, the world's top mobile cricket game, and Sports in Esports Ltd, to provide software integration services for the dafaNEWS Ecricket World Series, the first global Ecricket tournament. Over 37,000 players have pre-registered for the event in the first week.
"We are extremely excited to have Real Cricket 20 as our first game utilizing our new software development kit esports tournament technology," said Esports Gaming League (EGL) General Manager Glen Elliott. "It helps games become an esport by creating a matchmaking and ranking system within the game."
The partnership will also mark the launch of EGL+, a new feature from EGL that enables mobile game developers to embed an easy-to-use esports competition platform into their game environment to help drive player engagement. Additionally, the Company will be involved with the game's virtual items and season passes.
"We believe that Real Cricket 20 has redefined cricket games on mobile," said AnuJ Mankar, Sr. Vice President of Nautilus Mobile, who publishes the game. "The game offers a complete cricket experience, with features that include real-time multiplayer and spectator mode. We look forward to working with the entire team team to drive the Ecricket World Series to gamers and esports fans globally."
The event includes eight weeks of qualifying and its field will be narrowed down to eight players who will compete for a grand prize of $10,000.
"As fans of esports, it is vital cricket joins the gaming elite. We have created a competition that will break all barriers to online sports gaming," said Chris Cockerell, Co-Founder of Sports in Esports ltd. " We will be working with cricket associations and clubs across the globe to bring them into the world of gaming and esports with a dual focus of skilled competition and education."
Real Cricket 20 has over 100 million downloads and 1.2 million daily active users. The tournament is set to get underway at the beginning of September.

HyperLive Entertainment Enters into Strategic Cooperation with Nova Esports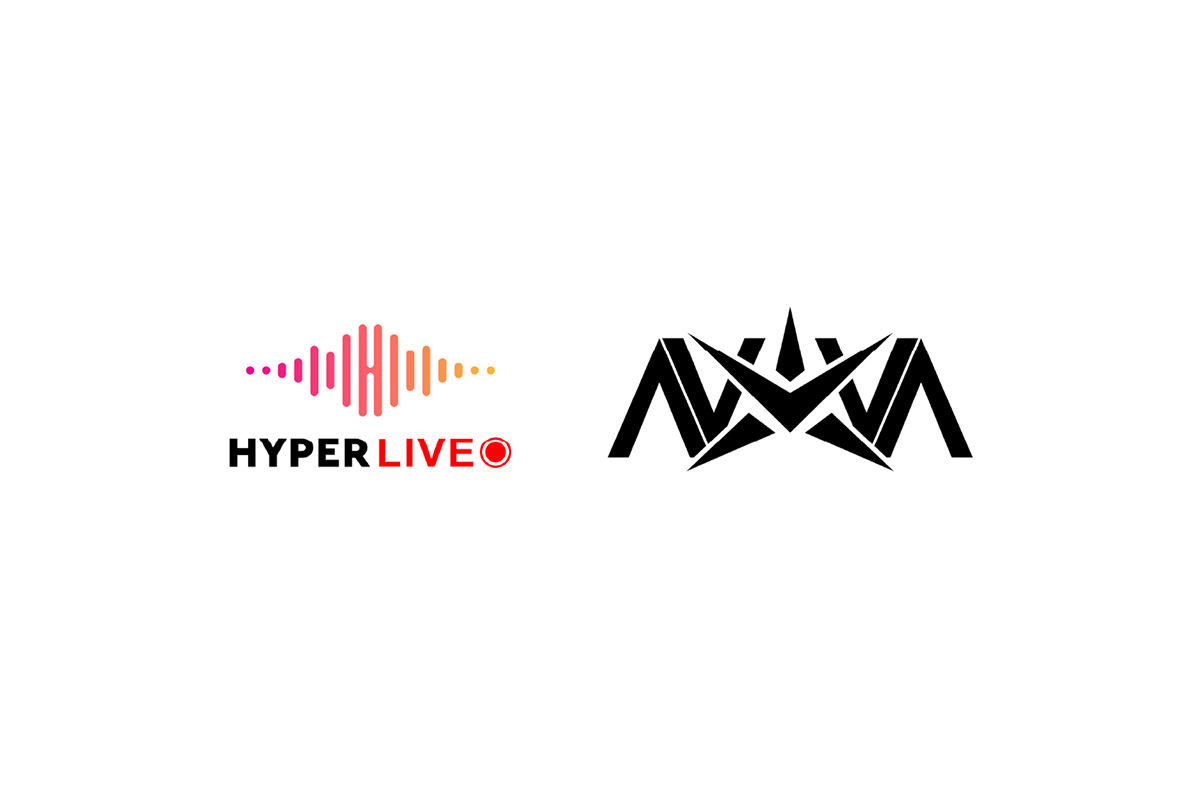 Reading Time:
< 1
minute
HyperLive Entertainment, a Singapore-based tech-enabled creative media company, announced a landmark strategic cooperation with Nova Esports, a Hong Kong-based professional esports organisation managing various esports teams which have won multiple world championship titles, to pilot Nova's esports programme in the region.
The strategic cooperation with Nova will see HyperLive establish a Nova Southeast Asian headquarters in Singapore, which includes plans to build an esports academy in the island nation, produce captivating esports content on its OTT-licensed media platform, HyperLive.tv, as well as to start an esports team that will compete with the best teams globally in esports tournaments. The intended team name is Nova SG, and Nova SG will be based in Singapore. Further, Nova Esports will offer its experience and expertise as well as provide coaches and training regimes for the academy and its players.
"We are truly excited about the synergistic partnership with Nova Esports. We have identified esports as a key market that has massive potential for growth in the upcoming years, thus with Nova on board, we are extremely confident that we can achieve incredible breakthroughs in esports," Dr. Sean Wong, CEO of HyperLive, said.
WePlay Academy League Season 4: new rosters, new format, new approach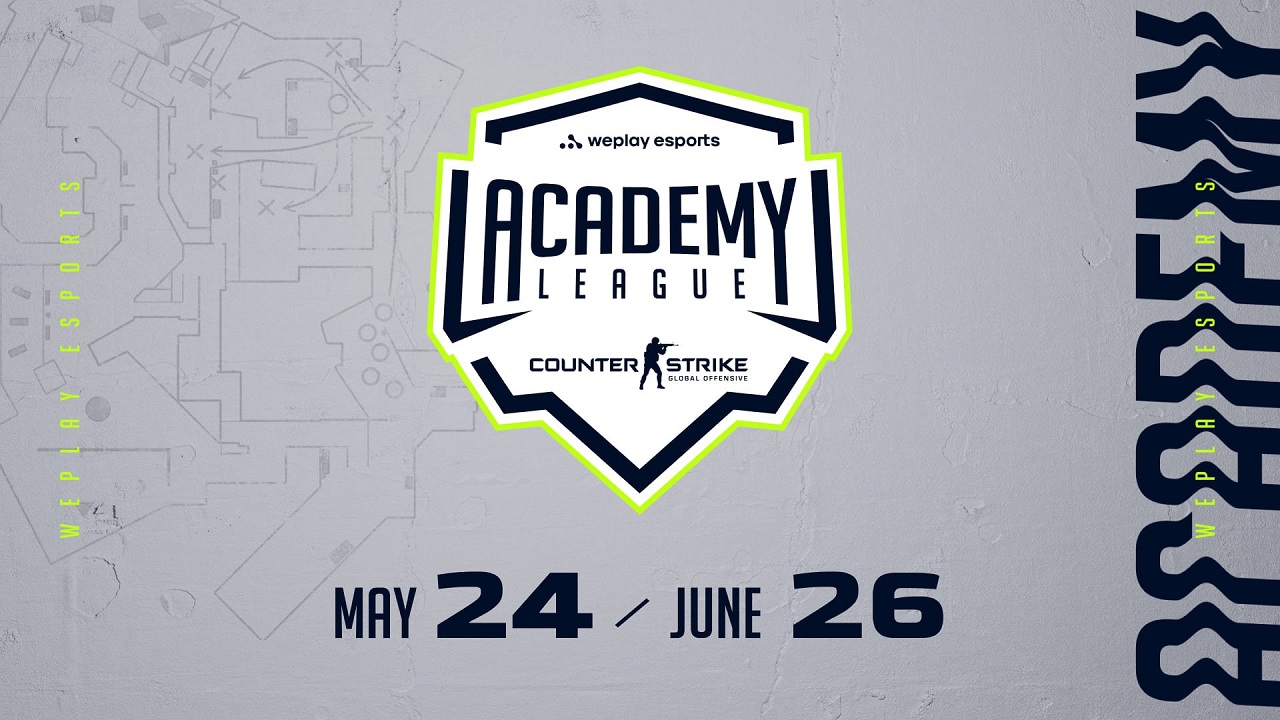 Reading Time:
2
minutes
WePlay Esports will host the fourth season of the Counter-Strike: Global Offensive (CS:GO) tournament for young esports players, the WePlay Academy League. Within Season 4, fourteen organizations will compete online for a prize pool of $100,000.
The first, Group Stage of the WePlay Academy League Season 4 will start on May 24, with the 14 participating organizations divided into two groups of seven teams that will play in a round-robin Bo1 format. The top team from each group will immediately join the Playoff Stage. Teams ranked second to sixth in their respective groups will compete for the remaining two slots in the playoffs at the Gauntlet Stage. The rosters with the lowest scores in their groups will be eliminated from the competition in the Group Stage. During the Gauntlet Stage, each group will play four rounds of Bo3 matches. The strongest team in each group will secure a slot in the playoffs.
Season 4 schedule:
Group Stage: May 24 – June 6, 2022 (possible tie-breaker to be held on June 7)
Gauntlet Stage: June 9–12, 2022
Playoff Stage: June 24–26, 2022
Unlike the previous seasons, the Playoff Stage will be held online. The decision was made to ensure the safety of the competition participants and the organizer team. The rules for participation in the tournament were also changed: each team will consist of at least four players aged under 21. This season, fourteen teams will take part in the competition — for four organizations, this Season will be their first.
Participating organizations:
NAVI Junior
Young Ninjas
mouz NXT
BIG. OMEN Academy
Astralis Talent
Fnatic Rising
OG Academy
00Prospects
Apeks Rebels
Young Gods
FURIA Academy
Spirit Academy
Eternal Fire Academy
Outlaws
WePlay Esports will broadcast the tournament in English and Ukrainian – the talent rosters will be announced soon. The Russian-language broadcast will be made by Igor "SL4M" Sopov (Twitch).
Online Casino Games Tournaments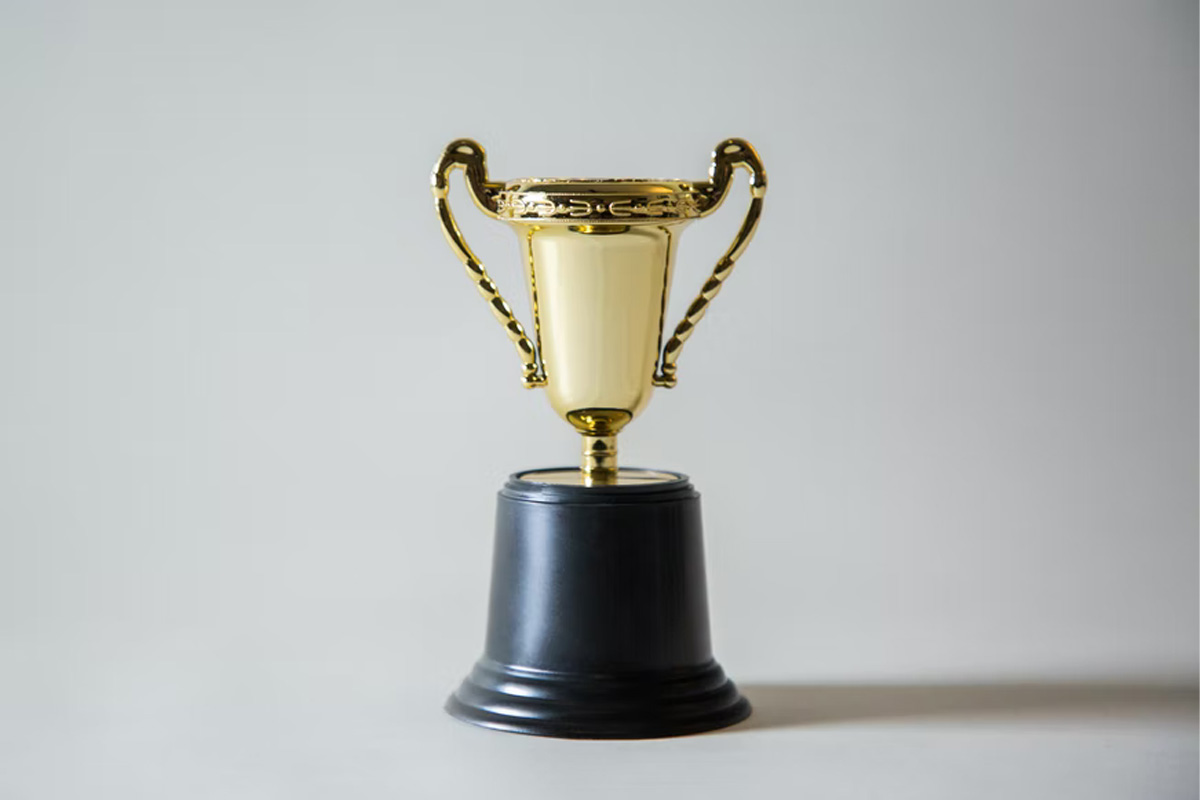 Reading Time:
3
minutes
Casino games are always fun and full of excitement, and online tournaments are designed to add a dose of adrenaline with the element of competition between participants. In this guide we will try to summarise the features of the main online casino game tournaments.
One thing all tournaments have in common is the payment of an entry fee to obtain a number of credits to use. Participants are then given a time frame, or alternatively a number of games, to compete directly against their opponents.
At the end of the allotted time or matches, the players with the most credits accumulated will win a share of the prize pool and shares of the winnings will be awarded according to the order in which they are ranked.
Although these are the most common mechanisms of online tournaments, you should always be sure to read the rules, as sometimes there can be important variations.
How to choose an online gaming tournament site
Most internet tournaments, such as online poker tournaments and slots tournaments, are characterised by large prize pools and strong competition. The motivation for gaming rooms to organise online tournaments is very often to attract new users through the emulative element and thus offer the games in a sporting way.
For players, the advantage is that they can enjoy themselves by paying small entry fees, with the ambition of being able to access rich prize pools in conditions where the element of luck is limited thanks to the large number of rounds that are played against other participants.
As a result of these considerations, when signing up for a site that offers online gaming tournaments at the most popular slots sites, it would be necessary to make a choice based on parameters that mediate personal preferences with the necessary features that every online casino should possess.
While there is little question about personal taste, we can advise users to consider certain essential aspects before registering. Let's take a look at the points to consider.
Frequency of online gaming tournaments
Type of tournaments offered (esports tournaments, online poker tournaments, online slots tournaments)
Average amount of prize money
Loyalty programme of online games tournaments
Promotions and bonuses
Available payment methods
Brand reputation
AAMS ADM licence
Types of online tournaments
When it comes to online gaming tournaments https://777pokies.casino/tournaments you are exploring a territory full of options and variations. Generally online tournaments are organised for the most popular games but also for some newer ones such as blackjack tournaments, mixed casino games tournaments and live casino tournaments.
Generally, tournaments of popular games are offered several times a day, and special tournaments with guaranteed prize pools are organised weekly or monthly. For popular disciplines such as online poker, competitions are organised on a cyclical basis, starting at the same time and forming part of a series of events that compete for weekly, monthly or even yearly rankings; the winners of these rankings receive attractive prizes.
At certain times of the year, special tournaments are added to the casino schedule for major holidays such as Christmas, Easter or the summer holidays. Of course, during these times there are also tournaments for less popular games such as Sic Bo online, Baccarat and Roulette.
It also happens that there are tournaments organised for the launch of a new game added to the casino, or tournaments reserved exclusively for players who have reached particular goals proposed by the operators and for which entry is free, as well as being by invitation only.
Games available in online casino tournaments
As mentioned above, there are many games for which you can find online tournaments, so let's try to list some of them with a brief description:
Slot machine tournaments
They can be for a specific slot machine or they can cover several titles at once; sometimes they are organised by certain software providers (e.g. NetEnt, Playtech or Microgaming). Even if they are slot machines, jackpots are deactivated during a tournament.
Online poker tournaments
The largest number of online poker tournaments are poker tournaments, where thousands of players compete for the ultimate prizes in Texas Hold'em, Omaha, HORSE and many other variations. Another type of online poker tournament is that of video poker tournaments, which is less common to encounter and is a distinct category.
Blackjack tournaments
Blackjack, which is one of the most popular games in online casinos, is also played in tournaments where players sitting at the table compete against the dealer to win individual hands and against other participants to accumulate more credits in order to eliminate their opponents from the competition.
Roulette tournaments
These games are very similar to blackjack tournaments, but there are many variations: French roulette, American roulette, European roulette and alternative roulette.
Live Casino Tournaments
The same considerations made for blackjack and roulette apply to live casino tournaments as well, the only difference being that tournaments are streamed live and can be structured for any of the titles present in the live casino rooms, i.e. blackjack, roulette, baccarat, casino hold'em etc.
Mixed games tournaments
Involve a number of different games in the same structure in which you participate in a pre-established manner and at pre-established times. For these special tournaments, it is always best to read the rules carefully in order to understand how to participate and how to win.