Odeeo Raises $1M to Bring Non-Disruptive Audio Ads to Games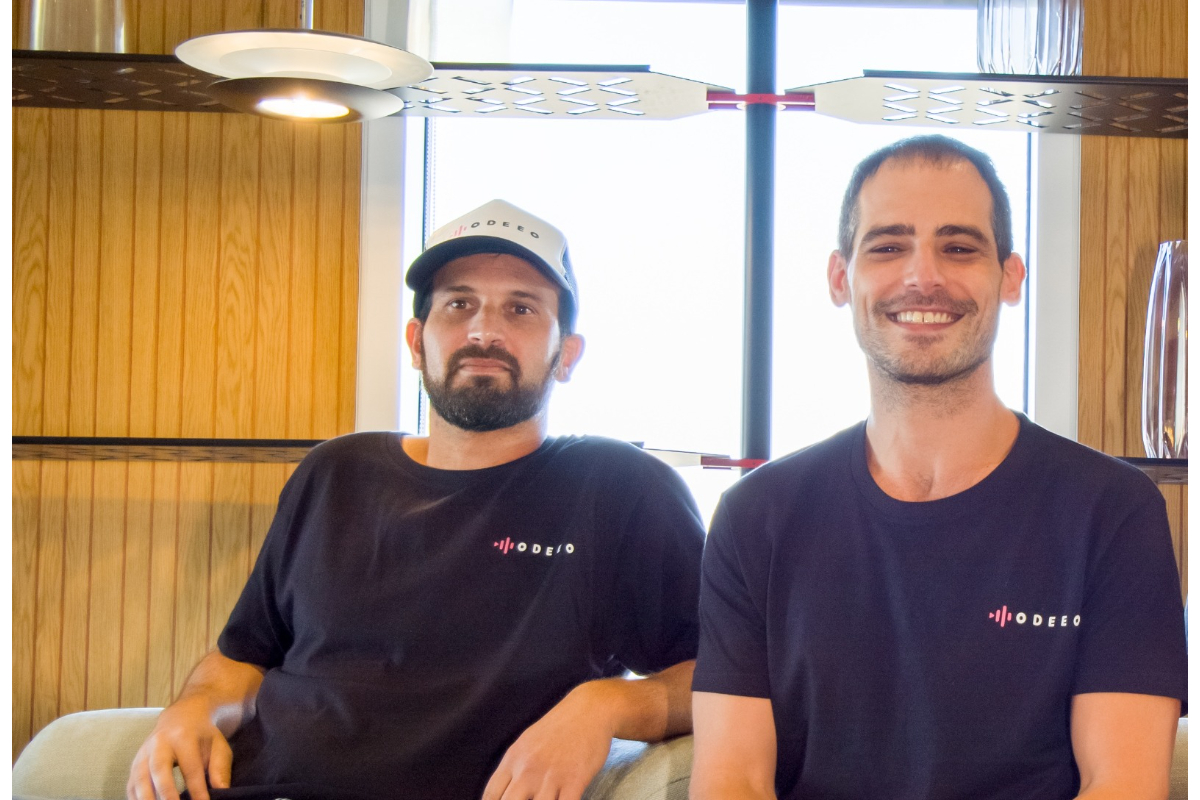 Reading Time:
2
minutes
The $1 million pre-seed round was led by Play Ventures, the leading early-stage gaming VC, with participation from gaming founders and angel investors such as Eric Seufert (through his Mobile Dev Memo Syndicate) and Michail Katkoff (founder of 'Deconstructor of Fun' and Savage Game Studios). Odeeo aims to help publishers monetize better with non-intrusive audio ads that respect player experience and privacy.
The Tel-Aviv based company was founded earlier this year by CEO Amit Monheit and CPO Elad Stern, who met and worked together at mobile monetization platform IronSource, where they led business development and media.
Odeeo is an alumnus of IDCX Studio, a super-seed studio managed by Israeli VC firm AnD Ventures, Mixer Work & Lounge, and the IDC Alumni Association – securing their $1M pre-seed round under 6 months. "We are extremely proud of Amit & Elad", says Ariel Cohen, Partner, AnD Ventures & IDCX Studio program lead. "Their laser-focused strategy and relentlessness in disrupting a large existing market are incredible!"
Odeeo offers advertisers a rare opportunity: to be among the first to connect with one-third of the globe's population via non-disruptive, personalized audio messages in mobile games, the world's fastest-growing entertainment medium. Its lightweight SDK has already been integrated with over 100 games, serving campaigns by Fortune 500 brands such as McDonald's, CBS, and Progressive — and has a waitlist of over 200 additional game titles.
"Odeeo has made incredible progress this last year, with our product, our client waitlist, and our extraordinary team of top talents", say the co-founders. "We are excited to now be backed by great value-add investors who will help us get to the next level even faster". The company aims to shake up in-game advertising, a huge market that currently drives 25% of the $175.8 billion that the games industry is projected to generate in 2021.
Odeeo says existing options inhibit and disrupt gameplay in a way audio ads do not. "As gamers, we understand the frustration of seeing yet another pop-up in the midst of our session, and we also know that publishers are looking for better ways to monetize especially with CPM compression and degraded targeting current options offer. Odeeo is a Win-Win-Win solution for gamers, developers, and advertisers", says CEO Amit.
In-game advertising is already a huge market, but Odeeo says its platform is differentiated by focusing on building a product that supports game advertising at scale. The $1 million funding will enable the team to accelerate client onboarding and development of its platform where advertisers can bid programmatically through traditional ad-buying platforms on IAB-recognized formats, using unique targeting capabilities.
DreamHack Announces Massive Return of "DreamHack Open Feat. Fortnite" With $750,000 Zero Build Circuit Stretching Three DreamHack Festivals– Qualifying Duos To Gamers8 Feat. Fortnite With A $2,000,000 Prize Pool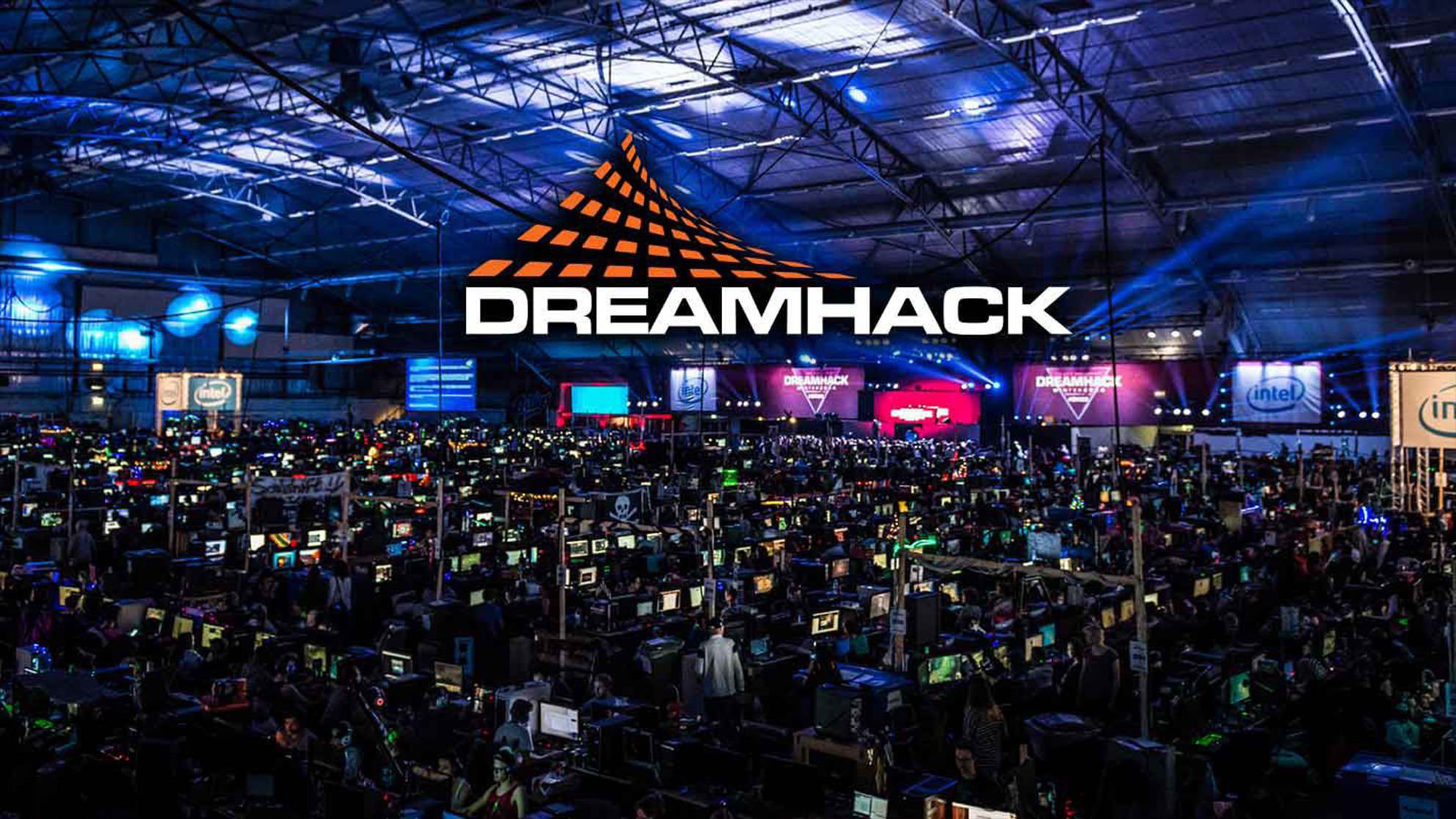 Reading Time:
< 1
minute
DreamHack, an international gaming and entertainment festival put on by ESL FACEIT Group, today announced the return of the popular DreamHack Open Featuring Fortnite tournament series. DreamHack San Diego (April 7-9), DreamHack Dallas (June 2-4) and DreamHack Summer (June 16-19) will all feature a $250,000 DreamHack Open Featuring Fortnite Zero Build Duos competition, with the winner of each stop bringing home $30,000 of the pot. The competitions are open to BYOC (LAN) ticket holders and will qualify the top ten Duos from each DreamHack Open tournament to this year's Gamers8 Featuring Fortnite event.
With the return of Gamers8 Featuring Fortnite, held in Riyadh, Saudi Arabia on July 6-9, 50 Duos compete for the $2,000,000 prize pool for the final Zero Build tournament in Riyadh this summer. Next to the 30 teams coming from DreamHack Open events we will see the best Duos from the MENA region and some of the world's largest Fortnite influencers participating. More details will be announced at a later point.
"We had an incredible experience hosting the DreamHack Open Featuring Fortnite both online and  in-person events in the past. Thus, we are very excited to announce another year of Fortnite events for our community, especially now that the focus is on Zero Build and teams have a chance to qualify for a massive Gamers8 event" said Brian Krämer, Sr. Director Game Ecosystems – Growth Titles. "To strengthen our connection and involvement in the Fortnite competitive ecosystem is a tremendous opportunity and one that fits perfectly with DreamHack's focus on bringing the gaming community to life." 
Find out more about DreamHack Open Featuring Fortnite at its official website and on the festival website for DreamHack San Diego, and follow DreamHack on Twitter to get the latest updates. The latest updates on Gamers8 can be found on the official website, on Twitter, and Facebook.
BLAST teams up with Fortnite for third year and will operate the entire 2023 Fortnite Champion Series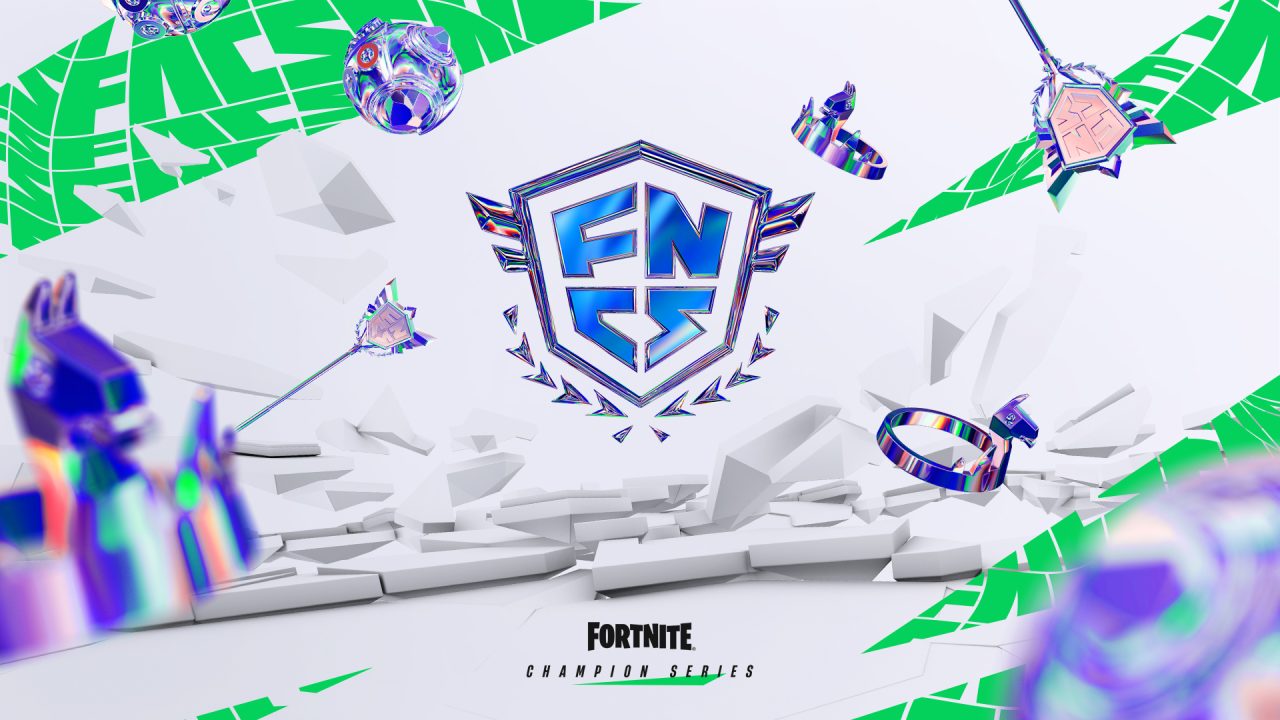 Reading Time:
2
minutes
BLAST has teamed up for a third consecutive year with Fortnite, and this year will produce and deliver the entire 2023 Fortnite Champion Series (FNCS) with a combined prize pool of $10 million on the line.
As part of the collaboration, BLAST will work with the Competitive Fortnite team to deliver three Majors and bring FNCS to an epic conclusion for the year when the Global Championship takes place in-person from Copenhagen, Denmark in late 2023 with an eye-watering $4 million on the line.
The new FNCS format consists of three Majors played across February and March (Major One), April and May (Major Two) and July and August (Major Three). All three Majors will see the European and North American regions produced and broadcasted from BLAST's Copenhagen studios with broadcast talent on-site and players playing remotely.
The announcement strengthens and deepens the esports entertainment company's relationship with Competitive Fortnite, after having delivered the entire 2022 FNCS schedule and the long-awaited return to Fortnite in-person events in Raleigh, North Carolina last November for the FNCS Invitational.
BLAST first teamed up with Fortnite in 2021, when delivering the FNCS All-Star Showdown and FNCS Grand Royale events.
Leo Matlock, MD of Development at BLAST, said: "Extending and expanding the BLAST and Competitive Fortnite partnership into a third year is testament to the brilliant progress that has been made with FNCS over the last few years. We are really proud of the journey we've been on with the Competitive Fortnite team and how we have been able to support them in elevating the FNCS fan experience by focusing on player-led storylines and fan-first production techniques. 2023 is turning out to be another thrilling year, Major One has already been completed from the BLAST Copenhagen studios and we're excited to deliver the remaining three FNCS events with a combined prize pool of $8 million on the line.
"We look forward to building on last year's unforgettable return to Fortnite in-person events for the FNCS Invitational in Raleigh, North Carolina by bringing the year-defining FNCS Global Championship to our hometown of Copenhagen, Denmark for fans and players to enjoy later this year."
Wemade Reveals Elements Essential for Blockchain Gaming at Game Developers Conference 2023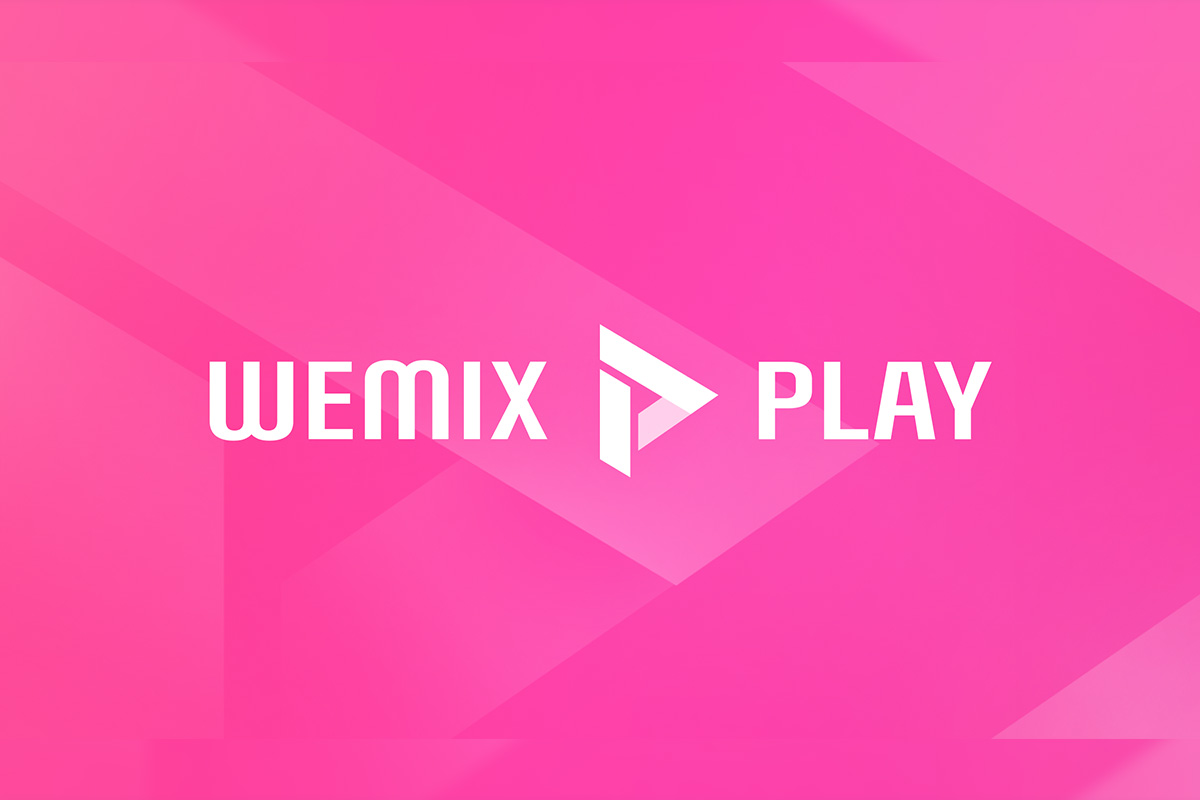 Reading Time:
2
minutes
Wemade, a leading global developer of online and mobile games, revealed at GDC 2023, in San Francisco, March 20-24 (booth S527), the four essential elements to successfully transform traditional games into high-quality blockchain games through its WEMIX PLAY platform.
Global game and blockchain companies meeting with the Wemade team at the booth – themed "Life is Game: Blockchain Transformation" – had the opportunity to get acquainted first-hand with the platform's "Four Module System" that implements Tokenomics, GameFi, Marketplace and Community to games, regardless of their genre or platform. As the world's largest blockchain gaming platform servicing millions of gamers globally, WEMIX PLAY takes the guesswork out of the onboarding process, opening a new door into the future of gaming and allowing developers to focus only on creating good games.
Tokenomics – the key to refining the perfect tokenomics is to thoroughly understand and genuinely reflect upon the game's design to create synergy between the in-game and the real-world economy. Creating the perfect tokenomics that will positively impact the gaming experience of gamers is a must as it represents the game's potential for the global blockchain gaming community.
GameFi – allows gamers to invest their earnings through gameplay to engage in a secure and profitable economic activity. They can exchange trade, invest, stake and borrow tokens for a greater user experience.
Marketplace – blockchain games can utilise NFTs to allow gamers to transfer their in-game resources, items and even characters into assets tradable on the blockchain gaming ecosystem.
Community – this is the future of community building where every member will share a common goal, as Players, Developers, Investors and even Content Creators can come together under one common theme: game tokens. WEMIX PLAY is home to countless communities built around blockchain games and seeks to create a new landscape of the future society.
On March 21, Henry Chang, CEO of Wemade, gave a keynote speech on "The Future of Gaming: Inter-game Play and Beyond", about how inter-game economy and inter-game play come together through blockchain technology and their impact on the future of games.
For the wider public, the company dedicated three sessions to WEMIX PLAY, covering lessons learned and successes from launching 25+ Web3 games in the past year, the process of using WEMIX PLAY and its benefits, and the know-how of servicing blockchain games. Attendees had the opportunity to discover how this transformation has the potential to revolutionise gamers' experience, with a full account of each process involved in this transformation and its benefits.
Renowned influencer, actress and gamer Myrtle Sarrosa, the first creator to issue Fan Token MYRTLE on WEMIX PLAY, hosted a session on the new tokenomics system where both creators and fans can engage and grow together, breaking away from the linear fan-creator engagement experience into a dynamic economy driven by collective effort. Fans and creators work together in raising the value of the token while also expanding its use cases and utility through various events and campaigns.