BetConstruct is the Best White Label Supplier at UGW Awards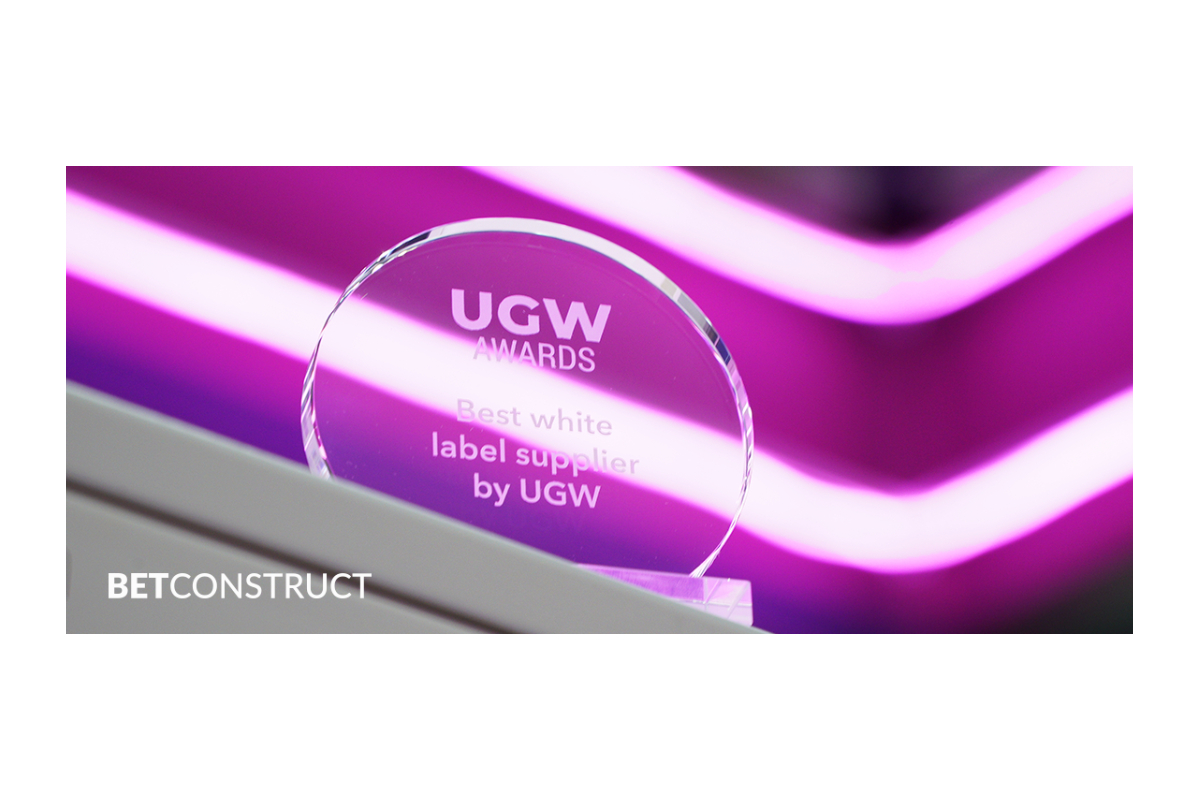 Reading Time:
< 1
minute
After a year-long pause of physical events and industry gatherings, BetConstruct attended Ukrainian Gaming Week (UGW) and demonstrated the potential of its products in the region.
The ratification of the Ukrainian Gambling Law and further regulation of the marketplace after years-long ban stimulated even more interest towards the region. One of BetConstruct's partners VBET has already strengthened their presence in the country and proudly exhibited next to their supplier's stand at UGW expo.
Dmitriy Paliants, BetConstruct Sales Director in Ukraine says, "We are extremely excited to be a part of the only offline exhibition for the last year. Due to legalisation of sports betting and casinos in Ukraine we see a great multi-billion market potential and looking forward to offering our client a white label solutions under the Ukrainian licence to give them an access to one of the most perspective market across CIS region."
Sportsbook, Esports, Slots, Casino and Skill games, Live Casino – BetConstruct has it all, and more, set and ready for further strengthening of positions in Ukraine. Contributing to that was also the recognition BetConstruct gained at UGW Awards as the Best White Label Supplier for its full range of gaming and betting products.

EGT Georgia became a "Permanent Leader"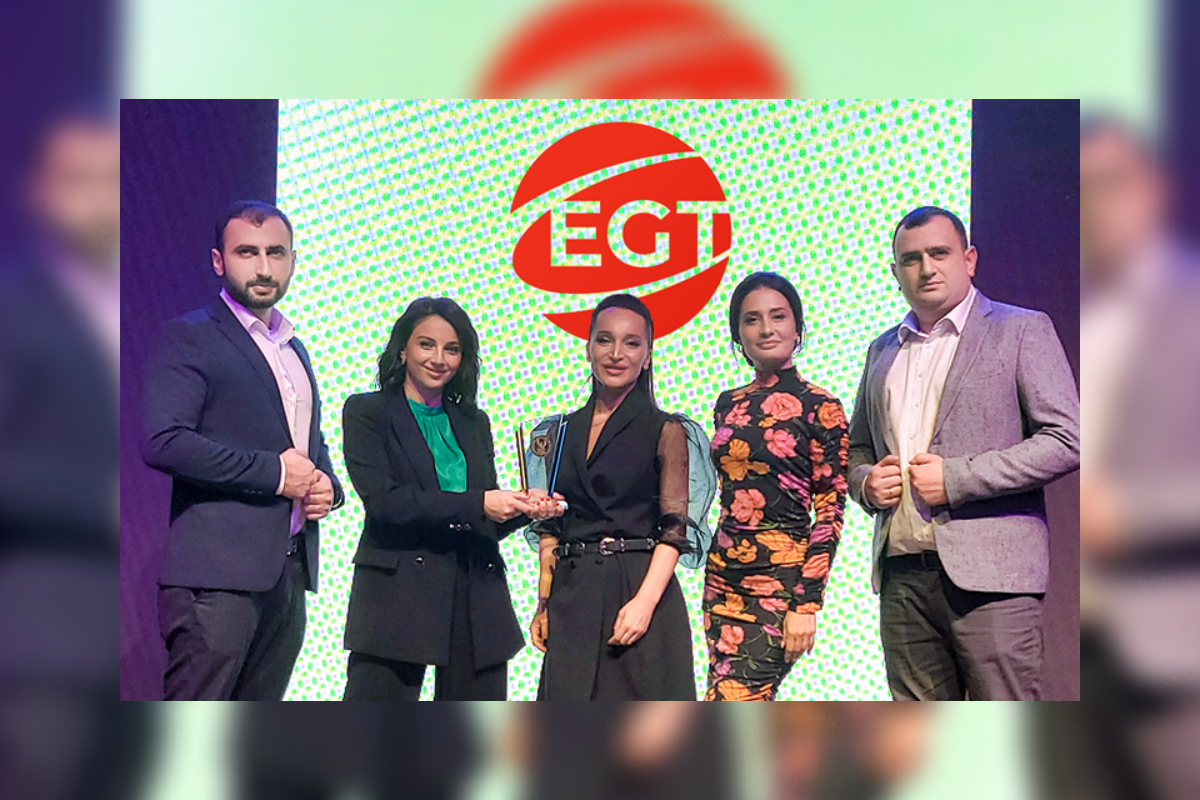 Reading Time:
< 1
minute
EGT Georgia received the prestigious accolade "Permanent Leader" at the 12th Annual Awards Ceremony 2022, organized by the Swiss Rating Association and the Union of National Business Ratings (UNBR). The companies are nominated based on their annual turnover, number of employees, contributions to the state budget, and others.
EGT Georgia participated in the Awards Ceremony for the third time. In the previous two years, the company was nominated as "Leader of the Year". At this year's ceremony International Awards were given in total to 30 Georgian and International companies. "It has been 15 years since EGT Georgia started operating in the Georgian market. This award represents corporate responsibility, recognition, and motivation for us. EGT Georgia manages to maintain the status of the fastest growing and most competitive company in the gaming industry in Georgia. We are constantly expanding the horizons of the company's capabilities to satisfy different needs and market demands. Our main priorities are to improve and modernize the products, to offer high-quality technical services, and of course employee development." – shared Madlen Matevosian, Regional Manager of EGT Georgia
Four things we wish were available at Betway Bulgaria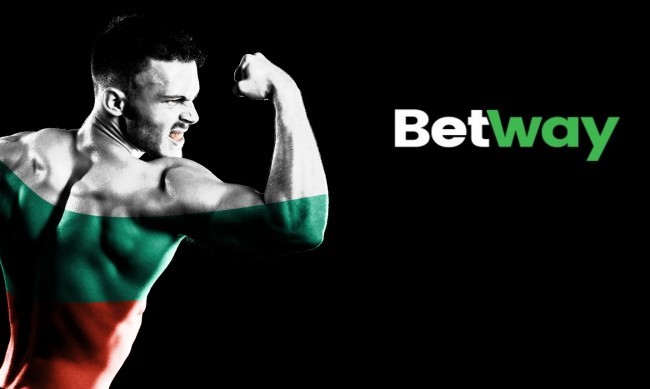 Reading Time:
3
minutes
Some gambling sites pay more attention to details than others. Consequently, certain companies often provide additional sections and other small perks. This is true for most iGaming operators in Bulgaria, including betway.bg, one of the business's newest and most popular brands. Betway is a site that is available in several other countries. As a result, it offers a wide range of options.
Speaking of the devil, the company is known among Bulgarian online bettors for its excellent sportsbook and an impressive range of casino games. Even though those things are amazing, Betway has room for improvement because a couple of things are not available to Bulgarian online punters.
Poker client
Once you look at Betway's website in Bulgaria, you will notice that the company offers six different betting sections. Although the operator is mostly popular among sports punters, people who want to play other casino games will also have access to a variety of options. Moreover, Betway provides virtual sports and eSports.
Sadly, Bulgarian online bettors who use this company won't have access to a separate poker application. Although the standard casino sections may include a couple of poker options, Betway does not offer a special client. This may disappoint some users because there are other iGaming operators in Bulgaria that offer a poker app. With that being said, they do not have many of the things available at Betway, so users have to decide what is more important for them.
A dedicated phone number
Most online bettors rarely pay attention to a given operator's customer support options. Fortunately, those with more experience are aware that this is one of the few things that can tell them whether the given site is worth it.
The Betway.bg review created by professionals includes some information about the available contact options. Thanks to it, we know that the company offers a dedicated live chat, email, and an on-site message form. However, the company is yet to create a separate phone number.
Having access to a phone number that you can call if you have a problem is of utmost importance. There are many cases where you simply can't explain your problem via chat. Needless to say, we think that it is just a matter of time before this contact option becomes available.
Different tournaments
We've already mentioned that Betway offers various betting sections and options. As expected, the operator also has several promotions for new and registered online bettors. Some of them provide extra cash, but there are things like better odds, bet builders, and more.
Sadly, Betway is one of the Bulgarian online betting companies that are yet to offer stand-alone casino tournaments. These things might not seem that interesting, but most iGaming fans in Bulgaria will appreciate the fact that they can play alongside their friends and compete for a reward.
There are different sorts of casino tournaments, but since this operator does not offer a separate poker client, it will probably have to focus on slots. Once poker becomes one of the available options, it will most likely offer different poker competitions.
TV Games section
If you look at Betway's website in Bulgaria, you will see that one of the available sections is called Live Casino. The games you will find there has a real croupier whose job is to make your betting experience more enjoyable. Every live casino game is created by an industry-leading company with many years of experience.
Betway does not have a separate section known as TV Games despite the many live casino titles. The latter is not that popular in Bulgaria yet because only a few sites allow their users to access it. With that being said, once people realize these games' advantages, they will probably want to know more about them.
Most TV games are really similar to those with real croupiers, but there are differences in the games themselves. People can expect to find Lucky 5, Lucky 6, War of Bets, Dice Duel, and more.
How did Betway enrich the Bulgarian gambling market?
Reading Time:
3
minutes
Some gambling markets worldwide have gone through massive changes in the last couple of years. One of them is in Bulgaria, a country where gambling is legal, but it became a lot more popular after the arrival of some iGaming companies. Speaking of the devil, the Bulgarian gambling market was enriched by Betway, a company that is a household name in many other countries. Known for its strive for success and top-rated betting options, Betway is a brand that quickly "stole" many online bettors in Bulgaria who already used other platforms.
Although this betting operator is the leader in the UK, South Africa, Ghana, and a couple of other places, some people in Bulgaria haven't heard of it before. However, once they've discovered the things it offers, they decided to put it to the test.
Betway provides a really impressive selection of options to new and experienced gamblers, so let's check some of the things it did to enrich the Bulgarian gambling market.
The company included some of its popular bonuses
One of the things that Bulgarian online bettors have to keep in mind about Betway is that the company has not added all of its proposals yet. This means that some of the offers available to users in the UK or in other countries are not accessible to Bulgarian bettors.
With that being said, the site has options like #BetYourWay, which is one of the many things that made it popular in the first place. There are a few other propositions like Betway Boost, which is often the preferred promotion for gamblers who use this operator in other countries.
Betway definitely made eSports way more popular in Bulgaria
Every gambling company that wants to open an online bookmaker in Bulgaria has to check the things that locals usually bet on. Similar to most European countries, Bulgaria is a place where football dominates the online betting industry. Therefore, every site provides various football betting options, different markets, and good odds.
As expected, the review of Betway Bulgaria shows that this site also provides an impressive selection of football betting options. With that being said, the company had a crucial role when it came down to eSports, one of the fastest-growing industries in the world.
Some online bettors in Bulgaria like eSports because of the high odds, but most gambling companies in the country do not offer that many options, which means they choose other sports. However, since Betway is one of the biggest sponsors in eSports, it provides tons of games, unique markets, and good odds to all Bulgarian online bettors interested in these options.
Although eSports may not be the leading option for online bettors in the country yet, this won't be the case in the future. Bulgaria has some of the best Dota 2 and CS:GO players globally, which has a positive effect on those things' popularity.
Despite the fact that Betway does not sponsor the teams that have Bulgarian players, this can easily change because the company will try to become even more popular among local online punters.
Betway introduced better virtual sports 
Virtual sports are not new to the online betting industry. In fact, many people have been using them for many years now because of their good odds and the fact that they can put them to the test whenever they feel like it.
Although some of the betting platforms in Bulgaria allow their users to put those options to the test, their virtual sports are not on the same level as those available at Betway. This top-notch gambling company provides way more high-quality options created by the best software suppliers in the world.