Decentraland makes strategic investment in Decentral Games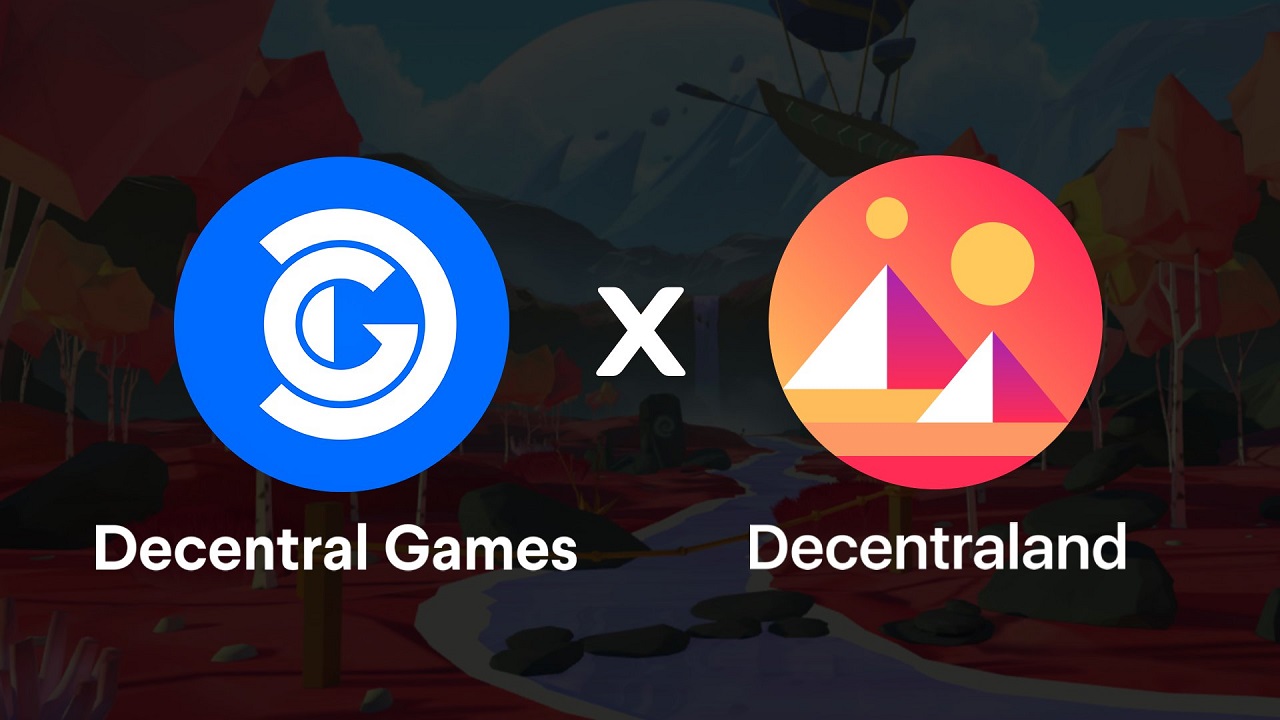 Reading Time:
2
minutes
Companies will deliver Play-to-earn Metaverse Poker, giving huge boost and driving interest and confidence in the disruptive gaming industry
Decentraland, the pioneering blockchain-based virtual world, has made a strategic investment in Decentral Games, a metaverse-native GameFi DAO, in a move that further shows increasing interest and confidence in the disruptive gaming platform.
The investment from Decentraland (MANA) in Decentral Games' (DG) native governance token $DG, an asset that allocates governance votes within the Decentral Games DAO (Decentralized Autonomous Organization) and its nearly $12 million in treasury holdings today, is aimed at helping the platform deliver free Play-to-Earn Metaverse Poker.
"The Decentraland Foundation is thrilled to support Decentral Games in its new play-to-earn gaming in the metaverse," said Agustin Ferreira, Foundation Lead at Decentraland Foundation. "The free play-to-earn architecture has undergone phenomenal growth of late, and we believe it will enable the Decentraland platform and the community to continue on the journey of decentralized expansion."
Mr. Ferreira added that "as a gaming pioneer in the metaverse, we believe Decentral Games is the ideal party to spearhead the next generation of play-to-earn."
The investment deal also represents a massive endorsement of Decentral Games' groundbreaking play-to-earn gaming architecture model that distributes tokenized financial rewards for everyday gamers' participation on the platform.
"This significant deal will enable Decentral Games to debut play-to-earn dynamics applied to a favorite household game, poker," said Decentral Games Founder Miles Anthony.
"Decentral Games is proud to have a trusted investment partner in Decentraland as we roll out metaverse play-to-earn ICE Poker."
Mr. Anthony added that "Decentraland has been a pioneer in building the first iteration of an open, decentralized metaverse, so it's a no-brainer to launch our Play-to-Earn ICE Poker there."
Decentral Games' innovative and on-point spirit in pushing play-to-earn gaming forward has generated recent investment from full-stack Ethereum scaling solution, Polygon, among other respected institutional entities.
In June, DG closed a $5-million funding round led by Collab+Currency. Since then, Decentral Games has continued to execute, bringing play-to-earn to fruition, and announced the new GameFi product, ICE Poker, the play-to-earn and NFT game in September.
Decentral Games has also previously worked with Decentraland. The gaming metaverse blockchain project developed several signature games for Decentraland on a white label basis before eventually establishing itself as an enterprise DAO.
After years of proving the use case for metaverse games within Decentraland's immersive virtual reality environments, Decentral Games is presently thrilled to take its tenured relationship with Decentraland to the next level.
$DG is the versatile, standalone token powering Decentral Games, providing players with a medium of exchange for gaming and governance and liquidity incentives unique to the platform. The model organically incentivizes long-term user growth and customer loyalty through the distribution of daily rewards, empowering Decentral Games customers with the ability to earn a new stream of income on the platform.
As Venture Beat has illustrated, play-to-earn gaming in the Philippines has yielded the potential for residents to earn three times the regional minimum wage. And market indications have clearly shown that play-to-earn is ready for meteoric adoption given its income potential.
Currently, Decentral Games runs multiple metaverse-based play-to-earn and NFT games, including co-branding and business-to-business (B2B) deals with the world's most iconic brands, including gaming giant Atari, Amnesia Ibiza (the temple of electronic music), and Bored Apes Yacht Club (the iconic NFT series).

Semper Fortis Esports enters Axie Infinity and Hearthstone with Dual Capacity Player Reading Time:
4
minutes
Semper Fortis will become one of the first professional esports companies to enter the play-to-earn market via its very own division of the SMPR team                                                                              
Semper Fortis Esports PLC, the esports company focused on establishing esports teams, forming brand and technology partnerships, and providing business to business advisory services, is pleased to announce its entry into the blockchain based, Non-fungible Token (NFT) video game, Axie Infinity and collectible card game, Hearthstone.                                                                             
The company's esports team, SMPR has made an official signing of Aleksei Bakumenko ('Iner') to compete in both Axie Infinity and Hearthstone for the upcoming season. The player has signed a three-month contract with an option to renew for an additional six months thereafter. They will receive an annual salary and performance-based incentives.                                                                           
The new hire is the first competitive esports players competing in the play-to-earn division of Semper Fortis Esports, where players will be incentivised to compete on behalf of the company for cryptocurrency-based returns in the form of NFTs.                                                                           
Axie Infinity is a trading and battling game that allows players to collect, breed, raise, battle and trade creatures known as "axies" (characters based on axolotl), which are digitized as NFTs. The game uses a "play-to-earn" model (also called "pay-to-play-to-earn" model) where participants can earn a token which is traded on Binance as an Ethereum-based cryptocurrency. Players can also exchange in-game assets as NFTs. Axie Infinity allows users to cash-out these tokens for monetary gains every 14 days.                                                                              
In October 2021, Vietnamese studio Sky Mavis the developer of Axie infinity raised $150 million Series B at a $3 billion Valuation with highly renowned investors involved including Andreessen Horowitz and Mark Cuban. As of October 2021, the game nears 2 million Daily Active Users and has generated close to $2.3 billion in total sales volume since it was launched in 2018.                                                                              
With this appointment, the company will be one of the first professional esports companies to enter the play-to-earn market via its very own division of the SMPR team. The company will look to expand on this division through development and recruitment to earn NFT based rewards through games as a revenue model going forward. Axie tokens are currently trading at circa $120, a staggering 1,200x their initial offer price from 2020.                                     
In addition to Axie Infinity, the newly recruited Aleksei Bakumenko ('Iner') is a current ranked Hearthstone player and will also look to compete in the popular free-to-play online digital collectible card game developed and published by Blizzard Entertainment. The game is played as an esport, with high-level tournaments such as Blizzard's official World Championship featuring a prize pool of up to $1 million.                                                                           
Iner' is currently ranked in ninth place in the Hearthstone EMEA and comes with a digital footprint of almost 75,000 followers across social media channels comprising of 1,475 followers on Twitter, 68,200 followers on Twitch and 4,770 subscribers on YouTube.                                                                            
Iner's addition takes the total number of active players on the SMPR roster across to nine and opens the brand up to two new competitive esports and audience types across a digital presence. The player comes with a distinguished digital footprint and a significant following from his competitive region of Russia, a market which the Company sees as a large opportunity to capture in the esports space.                                                                                                   
Kevin Soltani, CEO of Semper Fortis Esports, commented: "Our team is extremely proud to share the additions of Axie Infinity and Hearthstone to our esports games participation and to further strengthen our player roster. Semper Fortis is determined to revolutionise the play to earn space, in merging it with competitive esports play. Our latest signing will pioneer our strategy to build out the SMPR play-to-earn division, opening doors for a new pool of players entering the esports space and diversifying the company's revenue model. Gaming and blockchain are two of the fastest growing industries and with our team being highly experienced in both, we are geared for an exciting season ahead."                                                                        
Nolan Bushnell, a Non-Executive Director of Semper Fortis Esports, commented: "The play-to- earn movement is currently in rapid growth and we are very excited to see its evolving nature in the world of competitive esports."
ENDPOINT CEX WILL BECOME THE FIRST UK ESPORTS TEAM TO LAUNCH A FAN TOKEN ON SOCIOS.COM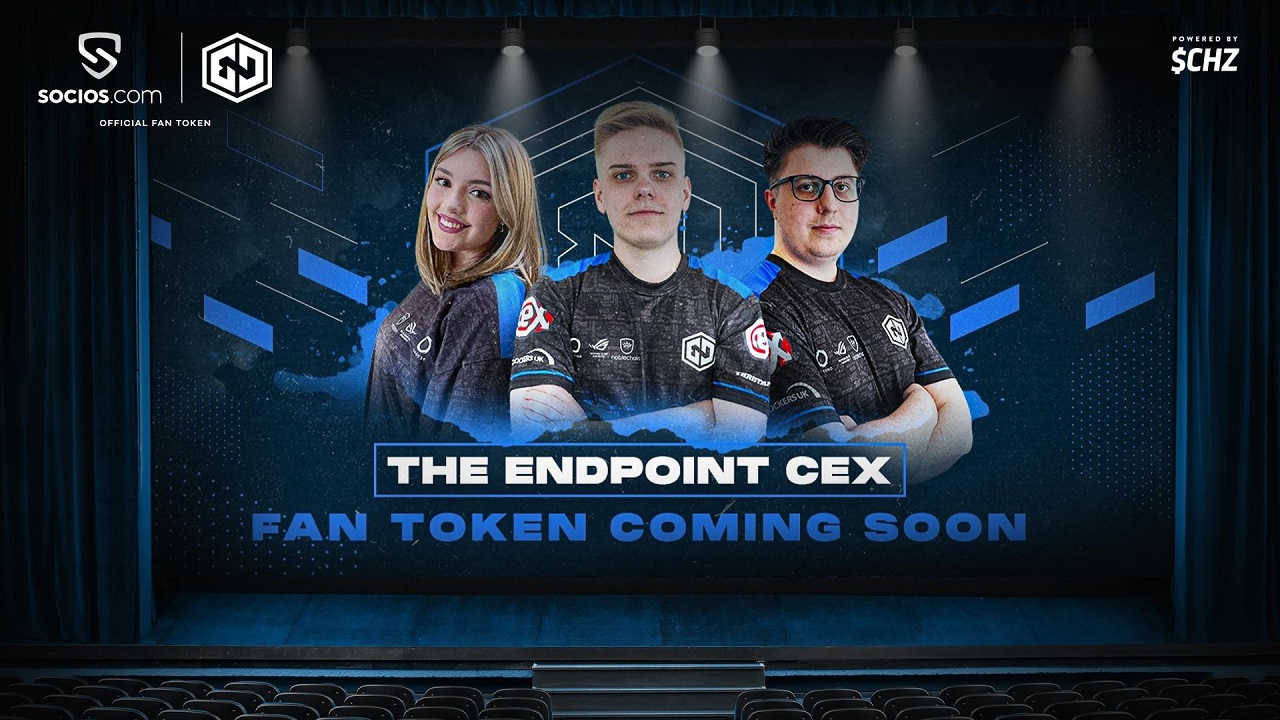 Reading Time:
2
minutes
Endpoint CeX, in partnership with Chiliz, the leading global blockchain providers for the sports and entertainment industry, have officially announced that they will launch a $ENDCEX Fan Token on the fan engagement app Socios.
Endpoint CeX will become the first UK based esports organisation to join Socios.com and the sixth esports partner overall on the platform. The Fan Token Offering (FTO®)  will take place on November 18th.
Fan Tokens are collectible digital assets, minted on the Chiliz blockchain, that provide owners with access to voting rights in polls, VIP rewards, exclusive promotions, AR-enabled features, chat forums, games and competitions on Socios.
Endpoint CeX will use Fan Tokens to empower their fanbase with a selection of unique and exciting rewards. Fans who purchase $ENDCEX Fan Tokens will have access to content, activations around Endpoint players, exclusive rewards from retailer CeX and the opportunity to attend events as special guests. Endpoint will also host monthly polls where its fans can vote and have a direct impact on key organisational decisions. The subject of the first poll will be announced very soon.
Over 70 major sporting organizations have partnered with Socios.com to launch Fan Tokens, including FC Barcelona, Paris Saint-Germain, Juventus, AC Milan, Atlético Madrid, Valencia, Manchester City, Inter Milan, Arsenal and the Argentina and Portugal national football teams. Socios is also rapidly expanding its presence in the U.S. with two thirds of the NBA on board and more teams set to follow. MMA giants UFC have launched a Fan Token as have fellow MMA organisation the PFL.
Created by Chiliz, the leading blockchain provider for the global sports and entertainment industry, Socios has major expansion plans and is targeting many more Fan Token launches throughout the world. Socios has multiple office locations around the world and has already opened new regional headquarters in Madrid, Istanbul, São Paulo and Buenos Aires. The company will open a new office in North America in the near future.
Peter Thompson, COO of Endpoint CeX said: "We are extremely pleased to bring the next level of fan engagement to our ever growing and amazing supporters. Partnering with Socios on the launch of our Fan Token is really going to help change the way we nurture and develop UK esports, especially alongside the launch of the new Endpoint HQ in 2022. We are excited to invite our fans to help shape the future of Endpoint CeX and be able to reward them in new and innovative ways."
Frank Orchard, Franchise Director, CeX said: "CeX is excited to launch our Socios Fan Token in partnership with Endpoint. This highlights our strong gaming heritage and furthers our investment in the fast growing esports arena."
Alexandre Dreyfus, CEO of Chiliz and Socios said:  "We're delighted to welcome Endpoint CeX to Socios as our sixth partner in esports and the first from the UK. We're fully committed to creating amazing opportunities for Endpoint CeX fans around the world and look forward to revealing more about this partnership – including details on the groundbreaking first poll –  soon."
Biconomy Partners with Virtually Human Studio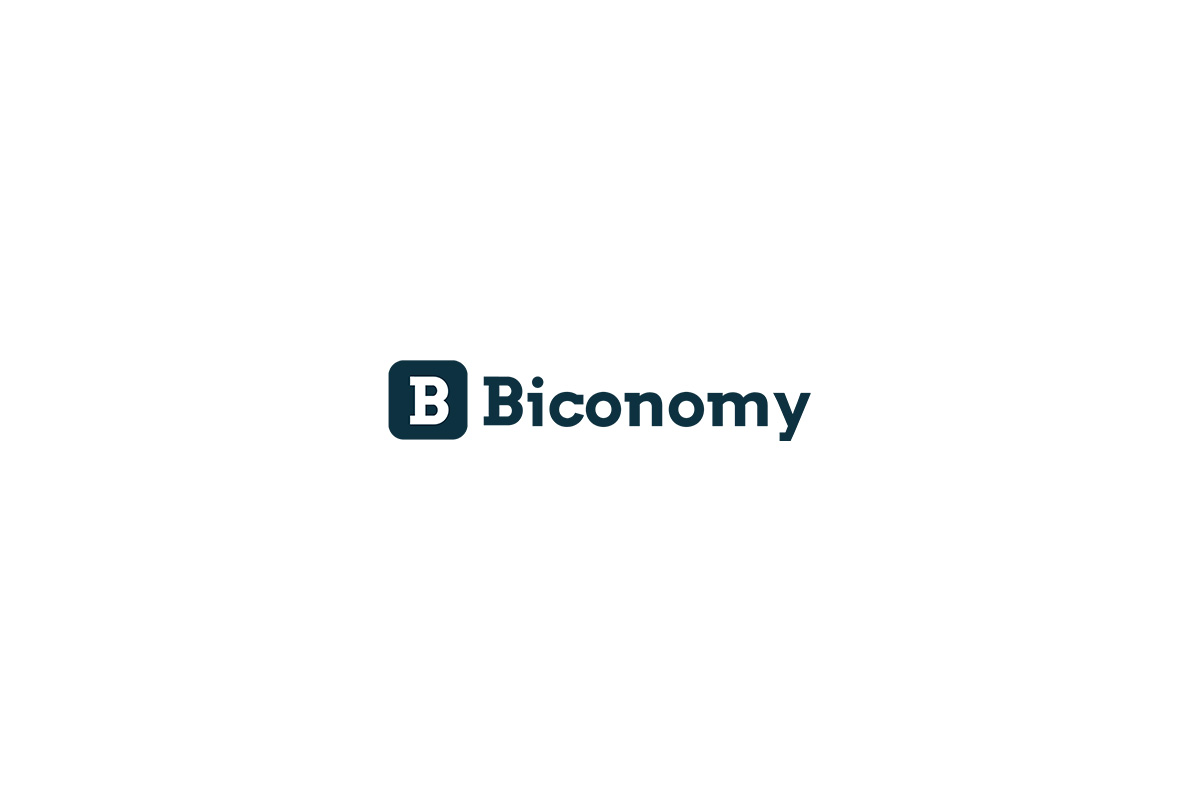 Reading Time:
< 1
minute
Biconomy, the multichain relayer network building the infrastructure to simplify the web3.0 experience, has announced that it has partnered with Virtually Human Studio, creators of ZED RUN, the popular digital horse racing platform, to integrate its cross chain bridge, Hyphen. Hyphen enables instant and low-cost token transfers across different blockchains.
This is one of the first in-game bridges to be used on a web3.0 gaming dApp, setting a precedent for all future web3.0 gaming experiences. Users don't have to leave the dApp to use another bridge interface and wait for 20-30 min. They stay on the ZED RUN dApp & immediately get their funds on ZED RUN so they can experience a seamless experience.
"dApp games are fraught with complicated onboarding processes that have resulted in a broken gaming experience. Hyphen will change all that by bringing in-game bridge features to blockchain gaming platforms," Ahmed Al-Balaghi, CEO of Biconomy, said.
Biconomy's Hyphen bridge enables developers to offer instantaneous value transfers between EVM chains, various L2s, and sidechains. By integrating Hyphen onto ZED RUN, users will be able to exchange funds (ETH to Polygon) without leaving the app. This solution removes the need for non-native gaming bridges. Currently, ZED RUN has been beta testing the integration with a select group of its users. The solution is expected to go live on their dApp in the next couple of weeks.
"Our partnership with Biconomy enables us to bring users a more seamless gaming experience. Hyphens cross-chain transactions will transform the way users can interact with blockchain games and ZED RUN is thrilled to be one of the first to implement a native cross-chain bridge into a gaming dApp," Geoff Wellman, Chief Technology Officer and Co-Founder of Virtually Human Studio, said.