Online Sports: Entertainment or a Way to Make Money?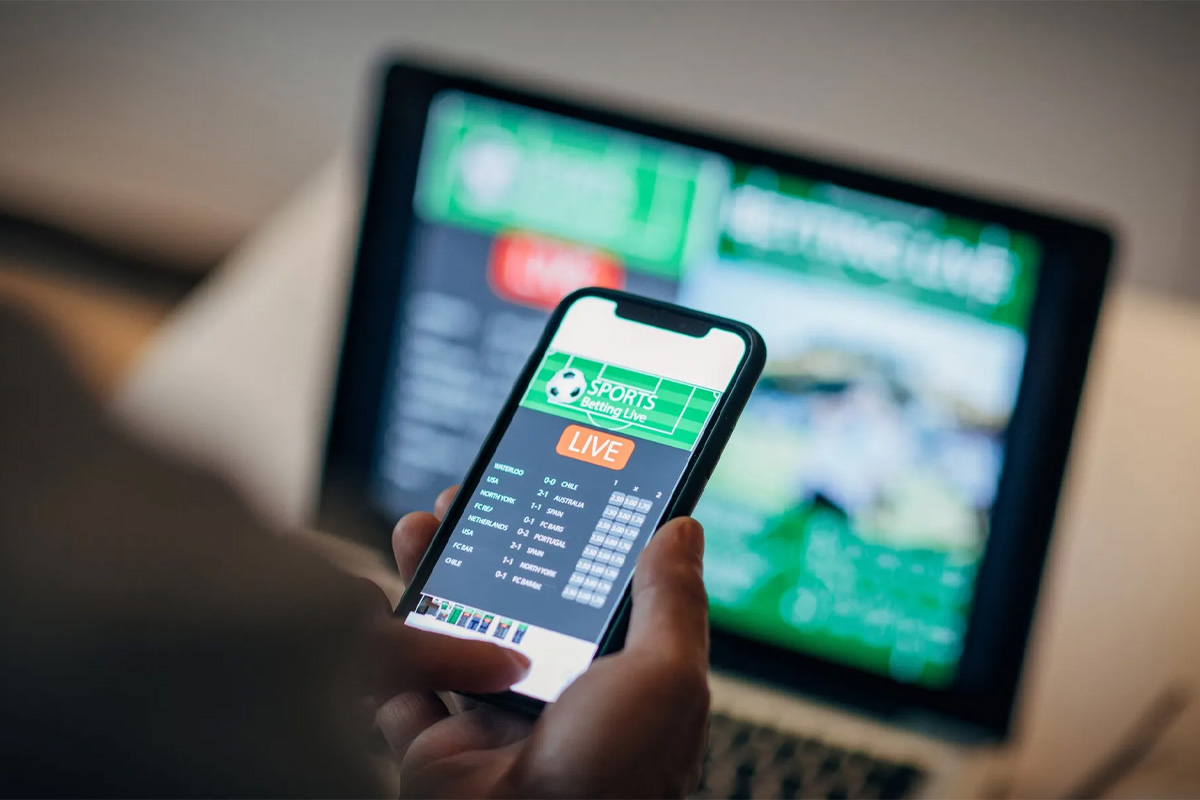 Reading Time:
2
minutes
Betting on sports at the largest bookmakers, among which 20Bet has long held a special place, should be seen not only as a gambling hobby but also as an investment. Many bettors successfully earn a stable profit over a long distance.
True, it is not a full-fledged investment. Because the player always risks the whole bet. Whereas when investing money in stocks or currency rates, the major part of the investment can be returned.
But, if each bet is correctly predicted, sports betting can bring dividends in the long run.
It is necessary to understand that it is unrealistic to get one hundred percent profit. But it is quite possible to earn 10-20% of the bet amount. Note that in financial and stock markets, an excellent result is considered to be an annual growth of 10-15% in the value of shares.
Financial Strategy
When considering sports betting as an investment, first of all you should determine your financial strategy. It is not related to the type of sport or the choice of the bookmaker. The main task of this strategy is to allocate your capital correctly with minimal risk.
It is recommended to follow the most conservative recommendations. In particular, the size of a bet on sports should not exceed 1-3% of the deposit, and all risky bets with excessively high odds should be excluded.
It is also necessary to set goals for the strategy. For example, the income for six months of playing in a bookmaker's office should be 10% of the amount of all bets made. The same applies to expenses. Losing more than 30% of the deposit in a month should be considered as a reason to reconsider methods of analysis. It can also be a sign of lack of knowledge, necessary for successful making forecasts.
Increase the amount of investment only if your deposit is constantly growing. Or in case you are striving to reach higher betting limits.
It is strictly forbidden to increase the betting amount when the deposit decreases, especially if it is done to win back the lost money. With high probability, such a step will only worsen the situation.
A careful strategy may not bring you the same excitement and pleasure as betting on sports without a system, but it will protect you from losing money.
Choosing Sports Betting for Investment
Having built a strategy, move on to the choice of the main investment instrument. We recommend stopping at the ordinary bets on the outcome. This is the most simple and clear type of betting. It is much easier and more reliable to work with than with handicaps and totals. Express bets on sports are better to discard as the least promising and, at the same time, the riskiest tool.
As for the sport, it all depends on the bettor's preferences, knowledge, and experience. It can be any sports discipline you know well. Don't forget to study statistics and stay up to date with the latest news.
Line Comparison
The line of a sportsbook is of great importance. When choosing sports betting, be sure to compare the lines of several bookmakers to find the most favorable odds for investment. Your work with betting should not be limited to one office.
Together, these measures allow you to count on a positive result.

LE MANS VIRTUAL SERIES BY MOTORSPORT GAMES GEARS UP FOR ROUND TWO ON OCTOBER 16, 2021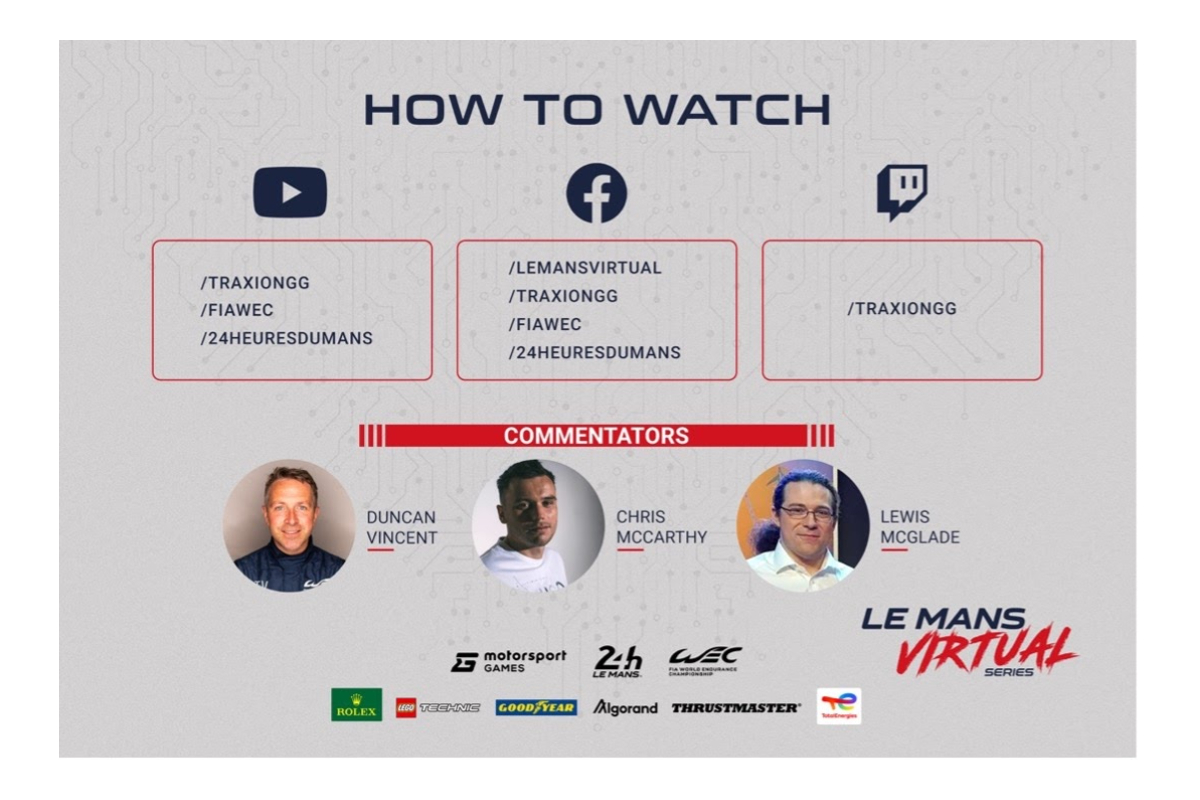 Reading Time:
2
minutes
After a thrilling 1ST round that saw more than 2.6 million impressions worldwide, the 2nd stage kicks off at 7:30 a.m. EDT on Saturday
Motorsport Games Inc. announced that after a thrilling 1st race, the stage is set for round 2 of the Le Mans Virtual Series, the 6 Hours of Spa Virtual, slated for October 16, 2021 at 07:30 a.m. EDT. Saturday's race will feature 38 entries (entry list HERE). Le Mans Virtual Series is a joint venture between Motorsport Games — a leading racing game developer, publisher and esports ecosystem provider of official motorsport racing series throughout the world — and the Automobile Club de l'Ouest ("ACO") — the creators and organizers of the world-famous 24 Hours of Le Mans and promoter of the FIA World Endurance Championship (the "FIA WEC").
The 2021-22 season of the Le Mans Virtual Series consists of 5 rounds, the 2nd of which is the 6 Hours of Spa Virtual. The 38 prototype and grand touring endurance entries will compete virtually on the infamous 7 kilometer Belgian circuit, including famous corners and bends such as Eau Rouge, Raidillon, Stavelot and La Source. The live broadcast will feature lead commentary by FIA WEC's Duncan Vincent, together with Chris McCarthy and Lewis McGlade.
Round 2 of the Le Mans Virtual Series comes on the heels of a successful 1st round that saw more than 2.6 million impressions worldwide and a thrilling victory from Realteam Hydrogen Redline. The 1st round of the esports endurance racing championship was an action-packed and incident-filled 4 Hours of Monza on September 25, 2021. Monza's more than 2.6 million impressions on official channels during race week alone set the stage for a wildly successful series. Viewers can expect even more thrills and excitement for this coming round! Realteam Hydrogen Redline's drivers Dani Juncadella, Jeffrey Rietveld and Michal Smidl took 1st place overall, while GPX Rebellion Esports and team Floyd Bykolles-Burst finished in 2nd and 3rd place, respectively. Mitchell Dejong, Mack Bakkum and Martin Kronke from the Porsche Esports Team took the Le Mans Grand Touring Endurance honors in a class that featured no fewer than 5 different manufacturers represented.
The Le Mans Virtual Series brings together top-level, real-life drivers such as Jenson Button, Alex Palou, Stoffel Vandoorne, Louis Deletraz and a number of the world's other best sim racers to compete together in 5 endurance races that range from 4 to 24 hours in duration. This year's series will conclude with the 24 Hours of Le Mans Virtual, which will take place live and televised at the Autosport International ("ASI") show in Birmingham, UK in January 2022.
Here is where you can follow all of the weekend's action, live and uninterrupted:
Friday, October 15, 2021: (all times Eastern Daylight Time)
1:00 p.m.                           Qualifying show live (not available on WEC or 24 Hours of Le Mans channels)
1:10 p.m.– 1:30 p.m.       Qualifying GTE
1:40 p.m.– 2:00 p.m.       Qualifying LMP
Saturday, October 16, 2021:
04:00 a.m.– 6:00 a.m.     Warm up
7:30 a.m.                           Le Mans Virtual Series show live
8:00 a.m.                           6 Hours of Spa – RACE
The venue for the official Russian-language broadcast of PGL Major Stockholm 2021 is announced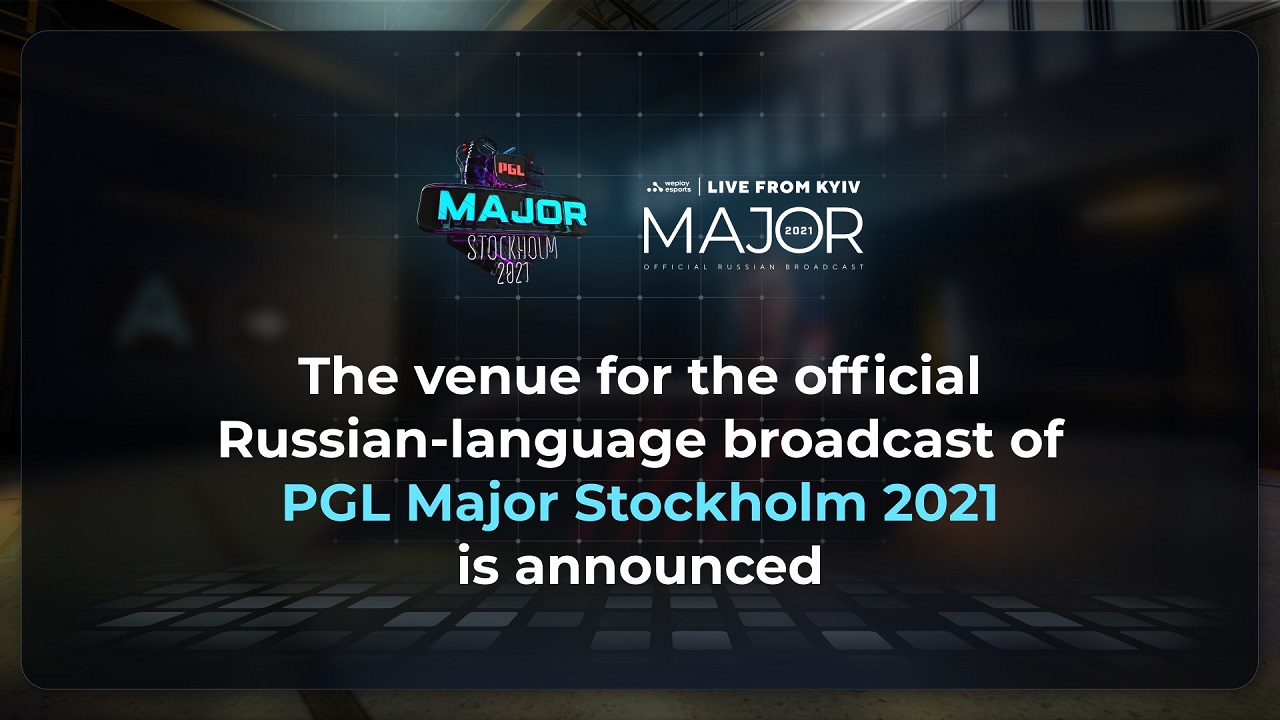 Reading Time:
< 1
minute
The Russian-speaking talent crew will broadcast the tournament from the WePlay Esports studio.
WePlay Esports will be the official Russian-speaking streamer of the tournament, in a deal brokered by IMG on behalf of PGL. The talent team and broadcasting studio will be working from the WePlay Esports studio.
WePlay Esports has experience in organizing analytics studios in-house: BLAST Premier: Fall Season 2021, the WePlay Academy League, WePlay! Clutch Island etc. are cases in point. The broadcast will be organized in accordance with the standards and best traditions of the company, matching the visual identity of the English-language broadcast from PGL. The studio is equipped with the latest technology, and the company is in the final stages of preparation for the broadcast, adding finishing touches to the graphics, augmented reality (AR) elements, and content.
"We are ready for any kind of challenge, even for broadcasting several tournaments from different venues simultaneously. Our studio and arena in Kyiv, Ukraine, and the arena in Los Angeles, the U.S., which will be opened soon, allow us to create high-quality engaging content, which the esports community appreciates a lot.I can say with confidence that the quality of the broadcast, its content, and the set-up will be on par with the level of the Major," comments Maksym Bilonogov, chief visionary officer and general producer at WePlay Esports.
The main tournament of this year in Counter-Strike: Global Offensive (CS:GO), the PGL Major Stockholm 2021, will take place from October 26 to November 7. The PGL Major Stockholm 2021 will be the first CS:GO Major after a two-year break due to the pandemic. The total prize pool of the tournament is $2 million.
BGaming upgraded Dig Dig Digger slot with new features!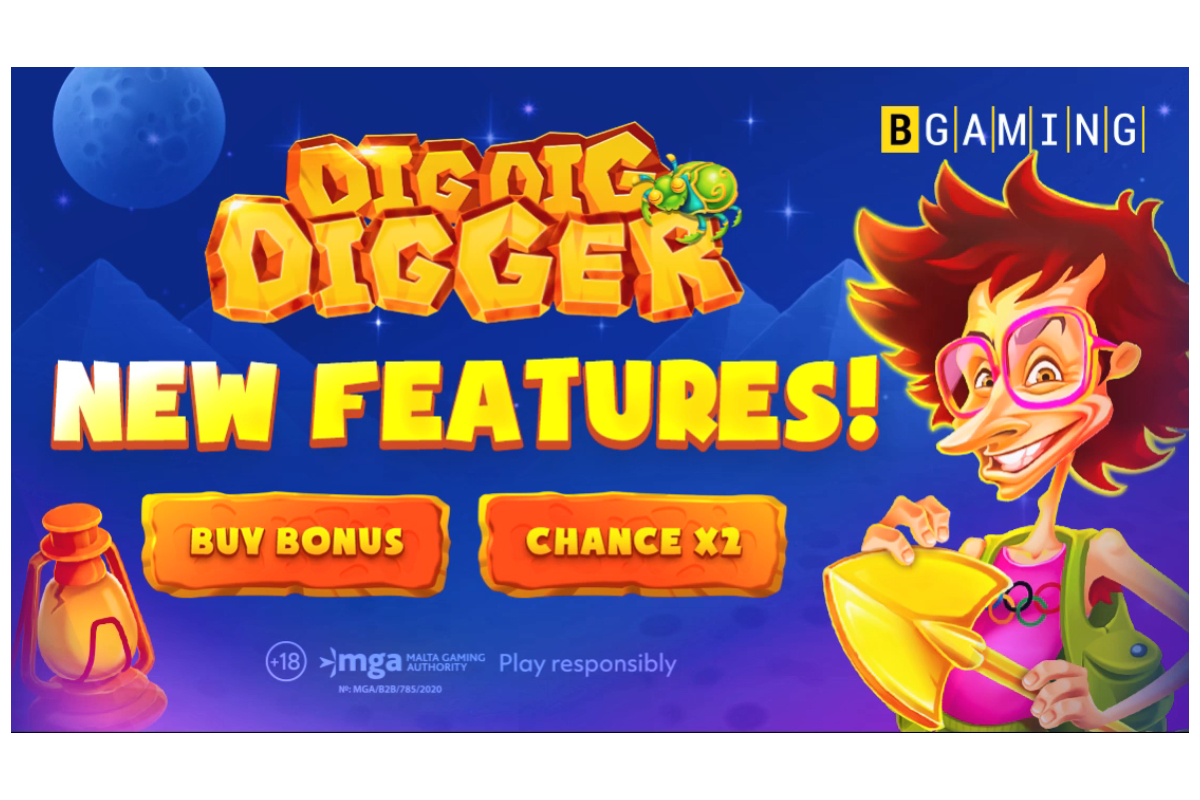 Reading Time:
2
minutes
BGaming continues improving its popular titles by adding new extra features! So, the Dig Dig Digger slot now offers players the opportunity to buy a bonus and double the chances!
In addition to the set of standard features, the new Buy Bonus feature allows players to start a Free spin round with Expanding symbols immediately. To make it more captivating, BGaming gives exclusive opportunity to choose the number of Expanding symbols they want: from 1 to 9! The other game's novelty is Chance x2 feature that increases the bet and gives the player more chances to play bonus games. These two new bonuses cannot be used at the same time, however, each of them provides many opportunities for great winnings!
"From release to release we analyze players' preferences, and we see that it's always a good idea to give players the opportunity to choose extra bonuses. We have already added buy bonus and double chance feature to Aloha King Elvis slot. We received great results! Our next step was to upgrade Dig Dig Digger. The slot which was launched in May shows good feedback from players!" noted Katherine Puteiko, CS Marketing Manager at BGaming. 
With HD graphics and a 5×3 scheme, Dig Dig Digger has a popular "book of" mechanics. Moreover, the charismatic and hilarious archeologist – the main character – сompletes spins with jokes and funny moments! By the way, every player can try on the role of the charming archaeologist on Instagram too. BGaming studio has prepared a Dig Dig Digger's Instagram mask that you can find by searching for the name of the game or by following the link. 
Inspired by the story of funny Digger, BGaming team is going to launch the sequel of the slot. The release date of the new adventure will be announced later. 
BGaming is a creative and forward-thinking game provider converting gaming into gaming. Thanks to an expert team and a player-driven approach the studio creates innovative and engaging products featured on reputable platforms and 550+ online casinos worldwide. BGaming is the world's first to support cryptocurrencies and offer Provably Fair games. Today the brand's portfolio includes 70+ products with HD graphics and a clear user interface for every device.