IGT Leaders Honoured at 2021 Women in Gaming Diversity Awards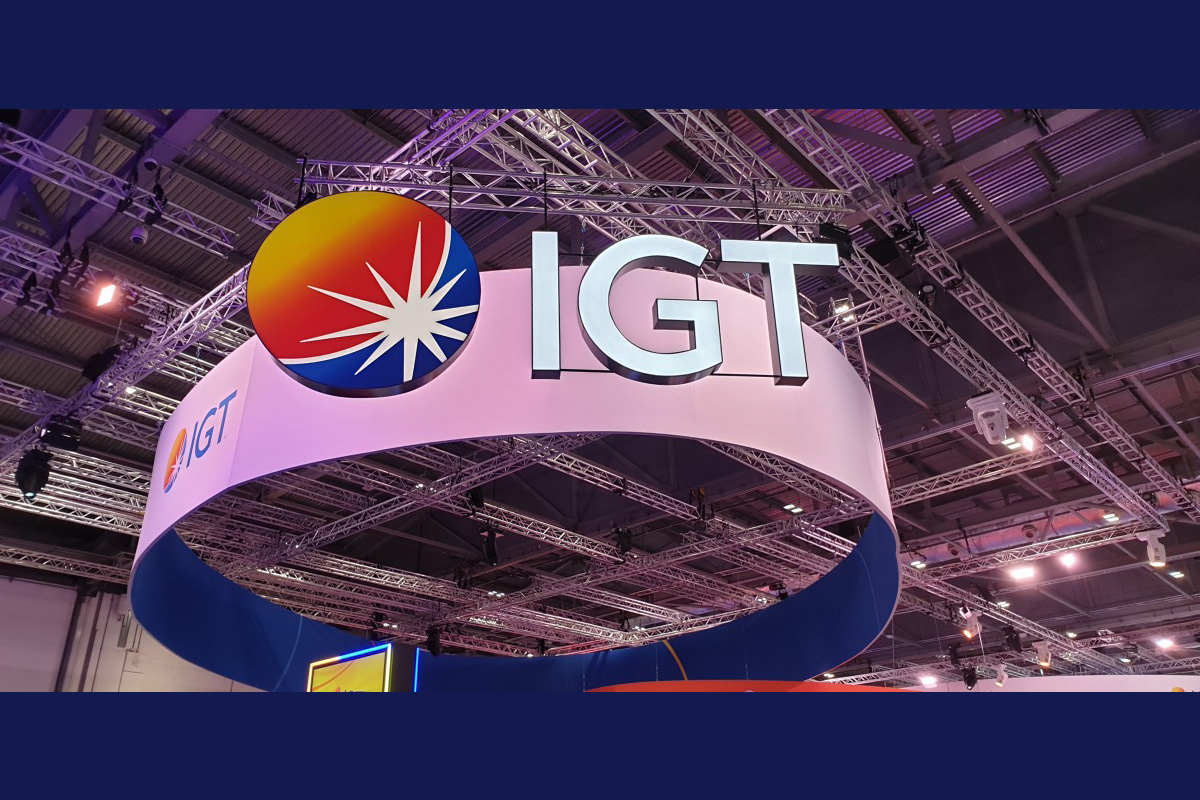 Reading Time:
2
minutes
International Game Technology (IGT) has announced that two of its leaders were recently recognised in the 2021 Women in Gaming Diversity Awards. The 11th annual awards programme rewards and recognises individuals and organisations for outstanding devotion to enhancing equality, diversity and inclusion.
Jennifer Bowman, IGT Senior Director EMEA and LAC Marketing, Gaming, was honoured with the "Outstanding Contribution" award. With more than 20 years' experience in the gaming industry, Bowman has held various leadership roles spanning compliance, product management, event production, sales enablement and marketing. As an advocate for the advancement of women in the workplace, Bowman is the IGT ambassador to the U.K. chapter of The United Nations Global Compact —Target Gender Equality programme and frequently speaks at industry events where she shares insights acquired throughout her lengthy career in the gaming industry.
IGT Vice President Field Services, Call Centre & Technology Operations, Shondra Deloach-Perea was honoured with the "Innovation in Employee Engagement" award. With a 13-year career in the gaming industry that spans the regulator and supplier sides of the business, Deloach-Perea is a proven leader, diversity and inclusion champion and an advocate of "the power of we." In addition to her duties as a global IGT executive, Deloach-Perea is a hands-on advisor who is involved in many IGT-led employee engagement programmes such as: the Global Diversity & Inclusion Council; the Women's Inclusion Network (WIN with IGT) (former co-chair); NexGen diversity and inclusion group (sponsor); IGT Las Vegas Leadership Council (member); and member of the company's talent retention and acquisition programme that prioritises underrepresented dimensions of diversity and inclusion.
"I've had the opportunity to work with Jennifer Bowman and Shondra Deloach-Perea for several years now and both individuals are experts in their fields, genuinely care about their colleagues and leverage their skills and passions for the advancement of IGT and others. IGT is fortunate to have employees as talented and committed as Jennifer and Shondra, and I am grateful to see the Women in Gaming Diversity Awards recognize them for their contributions to IGT and beyond," Renato Ascoli, IGT CEO Global Gaming, said.

TCSJOHNHUXLEY celebrates GGB Gaming & Technology Award for Chipper Champ UV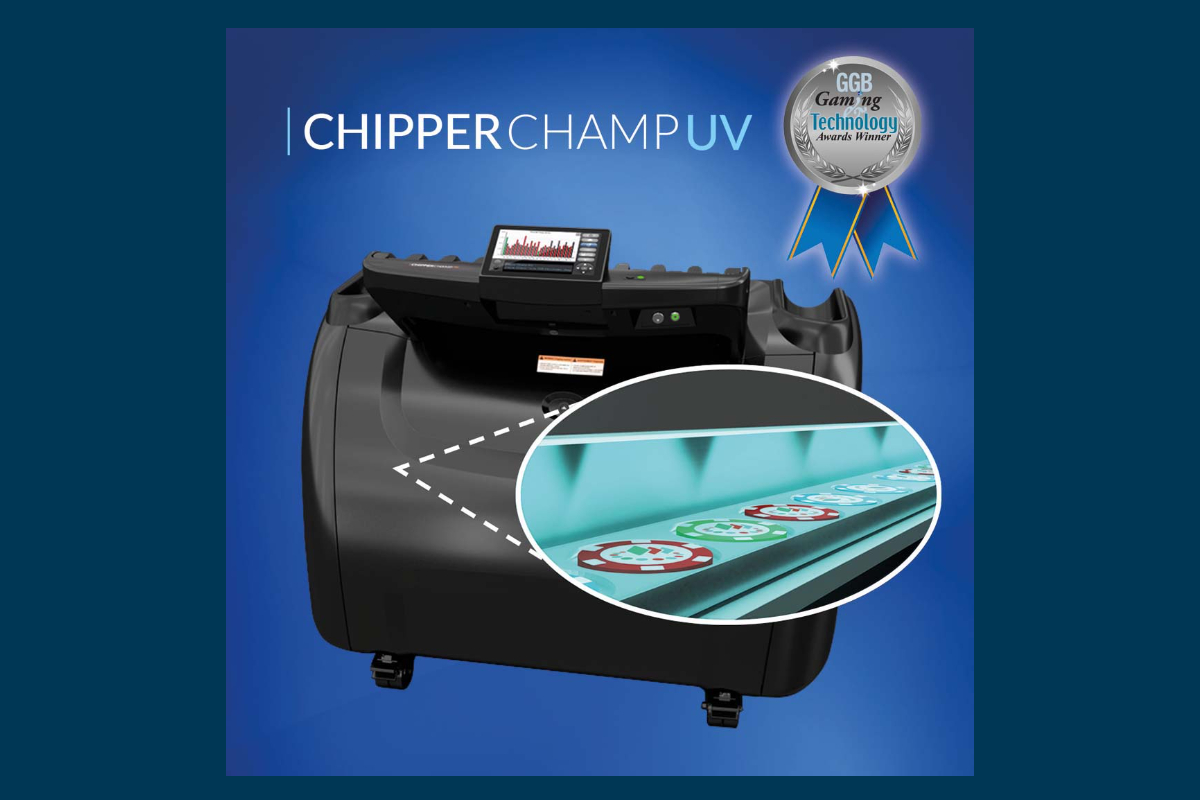 Reading Time:
< 1
minute
TCSJOHNHUXLEY is proud to announce the Chipper Champ UV has been recognized as a Silver winner in the Best Table Game Product category of the GGB Gaming & Technology Awards 2021.
These prestigious awards recognize and encourage innovation and are presented for technology, products and services that enhance the gaming experience. The Chipper Champ is an industry benchmark product, regarded best-in-class and the introduction of the new Chipper Champ UV continues this strong heritage.
Launched at the beginning of this year, the Chipper Champ UV was developed to provide operators with the right tools to ensure suitable levels of safety are achieved. Gaming chips are an essential element of any live casino table game but due to the amount of handling they require, there is a possibility for germs to easily spread.
The introduction of the Chipper Champ UV with its in-built UV-C light technology, a proven sanitation tool,
automatically sanitises chips at the same time as them being sorted without any delay to the game. Available for both the Chipper Champ 2 and Pro, this new technology provides players with peace of mind that their chips are constantly being sanitised whilst in play.
Tristan Sjöberg, Executive Chairman comments, "We are honored to receive this highly regarded award for the Chipper Champ UV. The past 18 months have been challenging for the industry but we were able to utilise the down-time positively to innovate, re-think and evaluate products and quickly respond to the ever-changing situation. The Chipper Champ UV is not only a great product, it also provides peace of mind to everyone who works in or visits a casino."
VIXIO GamblingCompliance Global Regulatory Awards 2021 Compliance Lifetime Achievement Award Recipient Announced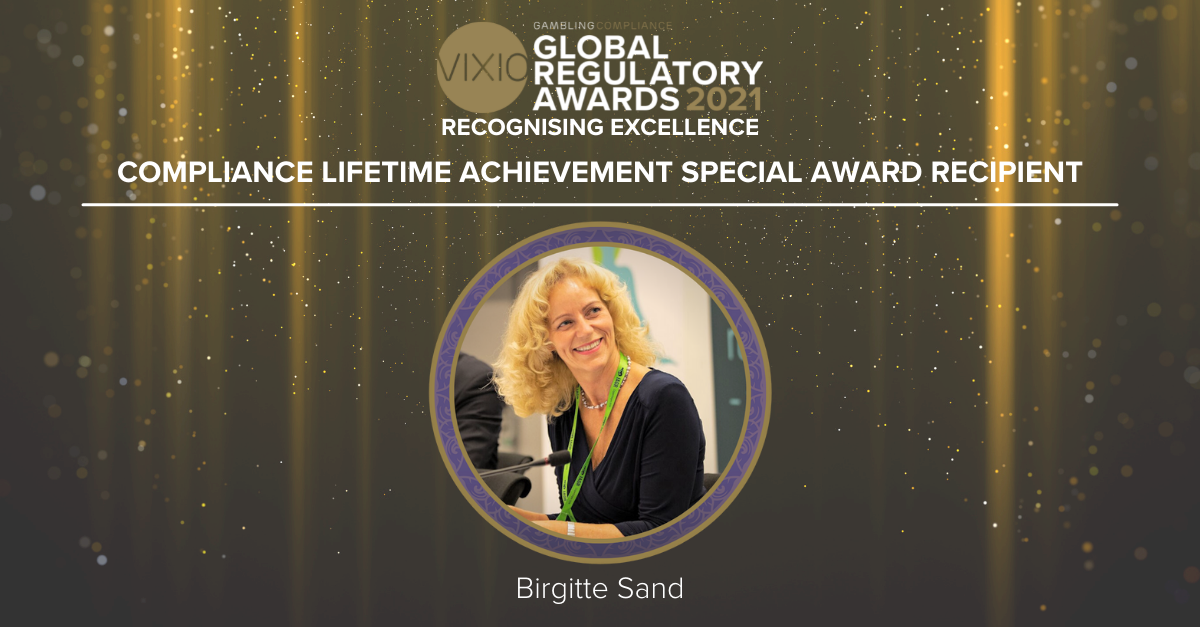 Reading Time:
2
minutes
Today, VIXIO GamblingCompliance is delighted to announce the recipient of the Global Regulatory Award for Compliance Lifetime Achievement will be Birgitte Sand.
This special award recognises the achievements of an individual who has been involved in gambling for many years and whose input to the advancement of the culture of compliance and regulatory standards has been outstanding.
Birgitte is a senior executive with more than 25 years of experience in leadership, covering the implementation of numerous comprehensive laws, digital transformations and groundbreaking technological solutions.
Birgitte acted as the director of the Danish Gambling Authority from 2008 to 2020, where she was responsible for the successful construction and consolidation of a liberalised gambling licensing regime, covering betting, online casino, land-based casinos, lotteries and gaming machines.
She is also past president and patron of the International Association of Gaming Regulators (IAGR) and was awarded "European Regulator of the Year" by the International Masters of Gaming Law (IMGL) in 2017.
Since departing the Danish Gambling Authority in 2020, Birgitte has been involved with multiple projects as part of her consultancy practice, including becoming a member of the global advisory board for the All-In Diversity Project, a board member of Mindway AI and has advised the government of Ontario on its project to reform state gambling laws.
For these many reasons and more, VIXIO is delighted to announce that the independent judging panel has voted Birgitte as the winner of the 2021 Compliance Lifetime Special Achievement Award.
Birgitte said: "I am honoured and grateful of being chosen for the VIXIO GamblingCompliance Global Regulatory Lifetime Achievement Award and receive it with great respect for all other VIXIO award recipients.
"It was really love at frst sight – working with regulatory compliance within this fascinating industry and together with so many great people truly represent the best years of my working life so far – and I am excited to be part of the intensifed hard work towards safer, responsible gambling in an increasingly globally-oriented world."
Better Collective announces the winners of Bookmaker Awards 2022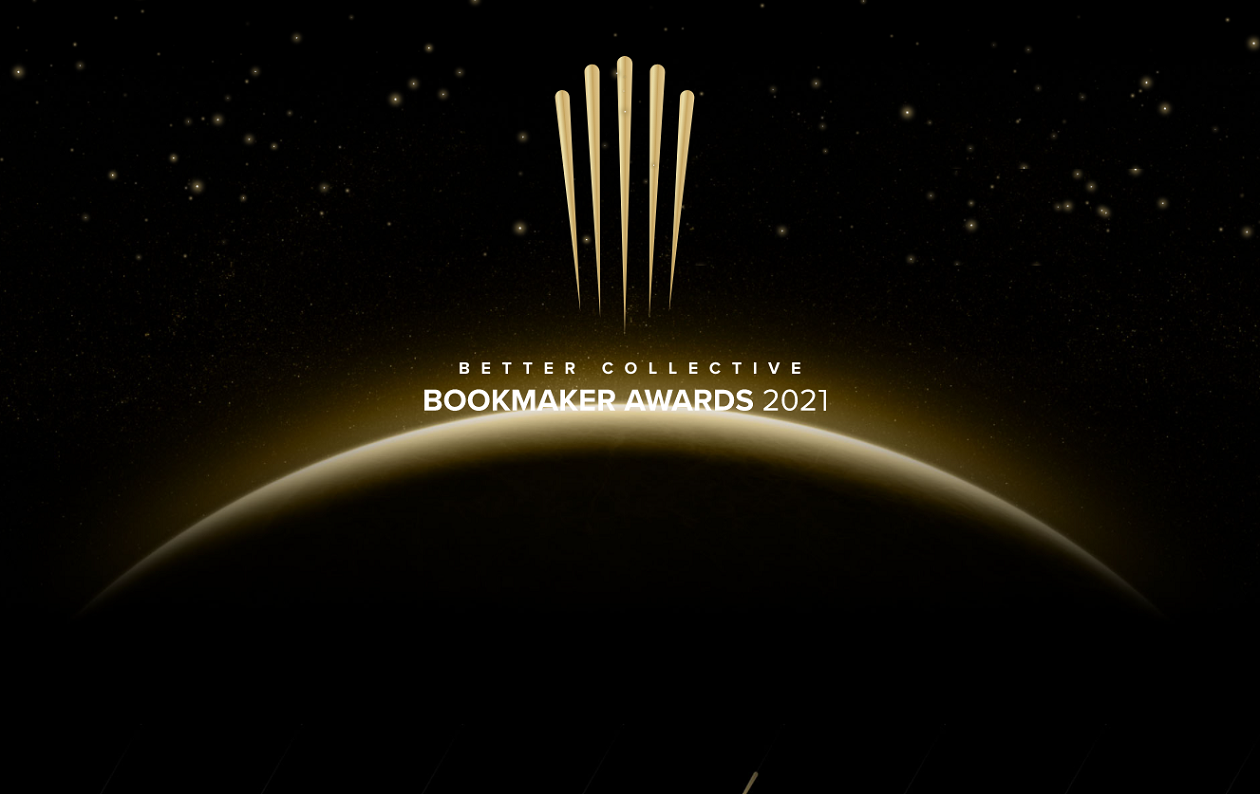 Reading Time:
2
minutes
The best-performing bookmakers within 10 categories in five European markets have been announced. Bet365 stood out as the winner of most awards.
During the last 12 months, Better Collective has gathered and analysed data on the performance of bookmakers in Denmark, Greece, Poland, Romania and Sweden. The analysis is based on extensive market research, including surveys and interviews with players in the respective markets.
At an awards ceremony held on September 28, 2021 in Amsterdam, Better Collective announced the results of this analysis, when presenting the winners of the first-ever cross-European Better Collective Bookmaker Awards. The aim of the awards is to help online bettors to better navigate the market and make the best possible betting decisions.
To present the winners, Better Collective had teamed up with Dutch national football legend, Dirk Kuyt who among other called out the winners of the Players' Choice award. The winners of this prestigious award have been selected by the users of Better Collective's flagship brands in the respective markets, in a vote for their favorite bookmaker. These are the five Player's Choice Award winners:
Greece (by Better Collective's flagship brand Betarades.gr):                 Stoiximan
Sweden (by Better Collective's flagship brand Rekatochklart):         Bet365
Denmark (by Better Collective's flagship brand SpilXperten):         Bet365
Poland (by Better Collective's flagship brand Zagranie):                 Fortuna
Romania (by Better Collective's flagship brand PariuriX):                Superbet
Overall, Bet365 came out as the award night's big winner with a total of 14 awards across the five markets. Stoiximan came in second with a total of six awards and Betano third with a total of five trophies. Learn more about the awards and see the entire list of winners here: Better Collective Bookmaker Awards
Shona ODonnell, Head of Strategic Events at Better Collective, says:
These awards are the culmination of a true team effort within Better Collective, where we made great use of one of our core competencies – using data to educate and empower players to make better informed decisions when placing bets. Despite the pandemic, we have seen great innovation from the bookmakers across all markets, to support players in having an entertaining and safe experience when betting on sports events."
Better Collective will add markets such as Spain and New Jersey to the Bookmaker Awards 2022.