Save the date for European Gaming Q4 Meetup and the HIPTHER FESTIVAL XXI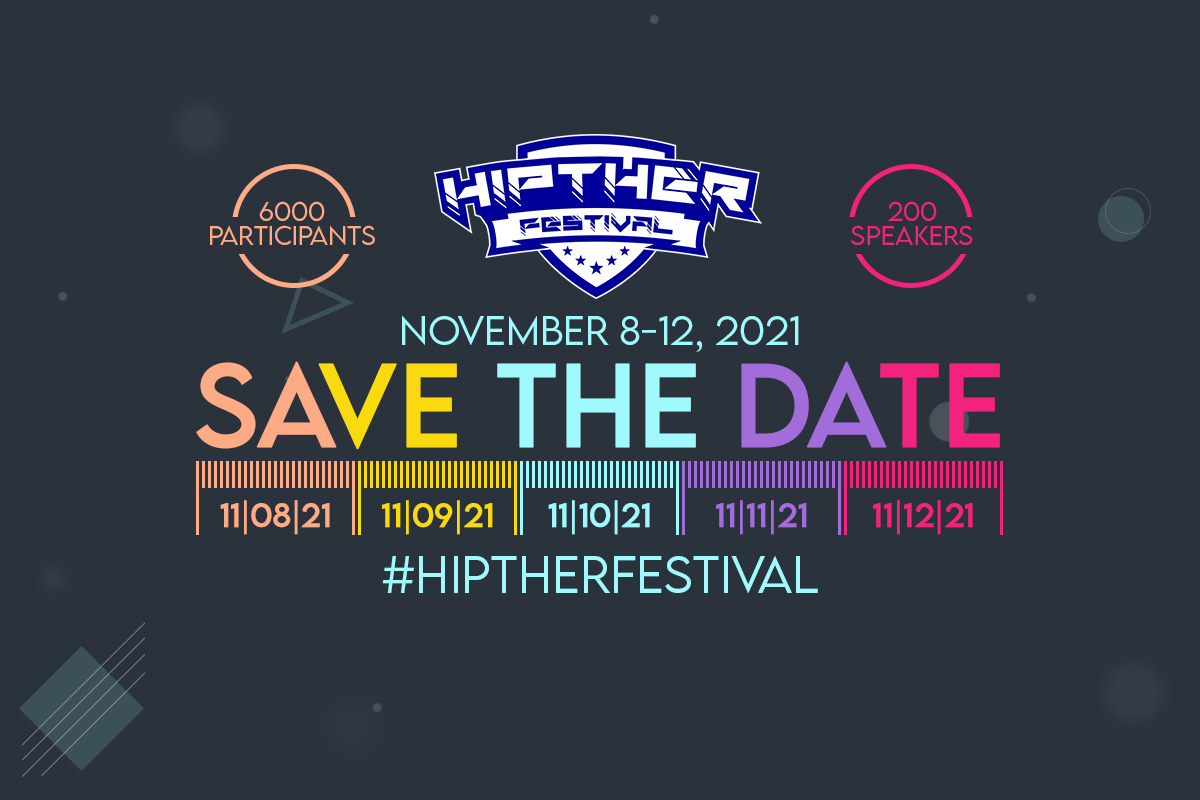 Reading Time:
3
minutes
Join the world's leading companies in Artificial Intelligence, Blockchain, Fintech, Climate, Virtual Reality, Marketing, Education Technology, FashionTech, Gaming, eSports, and more…
One-stop agency gears up for a full week of panel discussions which will explore some of the most important trends
The content will also be available in virtual reality
The #hipthers are gearing up to host the second edition of the HIPTHER FESTIVAL, a virtual-only event that was born in 2020 and attracts a plethora of industry representatives from all across the world.
HIPTHER FESTIVAL XXI will span over 5 days between 8-12 November, and the sessions can be joined via ZOOM, YouTube, or in NEOS Metaverse in collaboration with ViARsys.
The event will be joined by +6000 online participants, and over 200 experts speakers will share the virtual stages.
Here is a short breakdown of the conferences you can attend during the full week of knowledge sharing:
TECH Conference Americas – 8 November
TECH Conference Europe – 9 November
PICANTE MARKETING Summit – 10 November
European Gaming Q4 Meetup – 11 November
Gaming Americas Q4 Meetup – 12 November
Calendar .ICS file | Add to Google Calendar
"We are very excited about the second edition of HIPTHER FESTIVAL, a yearly virtual-only conference which gathers all our contacts from the multiple industries we cater news and quality content for. The festival also gives us the opportunity to introduce a new conference in our now global tech conference series, the TECH Conference Americas, an event that complements our European TECH conference and will pave the way for our strategy in 2022 and beyond. To add to the excitement we are happy to share all the content via virtual reality thanks to our friends at ViARsys. Make sure to mark your calendar for this awesome gathering of representatives from multiple jurisdictions and industries" stated Zoltán Tűndik, Co-Founder and Head of Business at Hipther Agency.
The HIPTHER FESTIVAL focuses on some of the most talked-about industries and is powered by the agency's media outlets.
Here are some of the sessions that can be found in the draft agenda:
TECH CONFERENCE SERIES (8-9 NOVEMBER)
ETHICALLY DESIGNED TECHNOLOGY & DEMYSTIFYING DECENTRALIZED FINANCE
ESPORTS ON THE RISE, WHAT DOES THIS MEAN FOR TECH COMPANIES IN NORTH AMERICA
INVESTMENT IN AI AND SPORTS
IS THERE ANY BUSINESS VALUE FROM AI
AI FOR HUMANS AND THE PLANET
FIRESIDE CHAT CLIMATE CHANGE AND SUSTAINABILITY
HOW IS GEN Z ADAPTING TO ONLINE LEARNING AND LESS IN-PERSON SOCIALIZING
PLANNING FOR AN IMMERSIVE WORKPLACE
PREPARING FOR A NEW REALITY (METAVERSE, EDTECH)
FIRESIDE CHAT CYBERSECURITY: AFTERMATH OF A BREACH
INSPIRING WOMEN IN TECH
THE NFT REVOLUTION FOR FASHION, LUXURY & THE METAVERSE
AUTONOMOUS VEHICLES / DRIVING INNOVATION
AIOT FOR CLIMATE CHANGE
PICANTE MARKETING SUMMIT (10 NOVEMBER)
THE AGE OF ON-DEMAND VIDEOS
GEN Z MARKETING
MARKETING IN AN ERA OF REMOTE WORKING
WORKING WITH SOCIAL MEDIA INFLUENCERS TO GROW YOUR BUSINESS
THE ROLE AI IS PLAYING FOR MARKETING
EUROPEAN GAMING Q4 MEETUP (11 NOVEMBER)
REGULATION OUTLOOK IN EUROPE
PLANNING FOR THE FUTURE: RESPONSIBLE GAMING AND SUSTAINABILITY
FIRESIDE CHAT – EXPLORING THE WORLD: GAMING IN AFRICA
LIVE CASINO ON THE EUROPEAN CONTINENT. WHERE ARE WE AT?
NORDIC UPDATES
DISRUPTING SPORTS BETTING AND CASINO MARKETING, BARRIERS, AND RESULTS
GAMING AMERICAS Q4 MEETUP (12 NOVEMBER)
RECENT UPDATES FROM LATIN AMERICA
REGULATION OUTLOOK IN LATAM
US LEGISLATION ROUND-UP
THE CANADIAN GAMING INDUSTRY UPDATES WITH CHANTAL CIPRIANO
INVESTOR TALKS: ENDING 2021 WITH A BANG AND PREPARING FOR 2022
The event is sponsored by Altenar, All-In Global, nanocosmos, Play'n GO, PLANZER LAW, and Nordic Gambling.
Hipther Agency has been among the first conference organizers that have shifted to just virtual events back in March 2020 and the team keeps growing its portfolio of conferences and content distribution network.
In other news, the team would like to let you know that they are happy to unveil a new platform, HIPTHER TV.
HIPTHER TV is a collection of videos from several industries, which are fetched from the leading conferences hosted by the team and future updates are already planned in order to facilitate video uploading and sharing by registered users.
The platform complements the offering of HIPTHER Agency, who are also heavily engaged in populating their very own social media platform, WireUp.Zone.
"We are excited to launch a new platform dedicated for content sharing and even if we are not the first ones to do so, we hope that it will be helpful for professionals from multiple industries to view and hear quality content. In time, the platform's features will be enriched in order to allow controlled third party content sharing", stated Zoltán Tűndik, Co-Founder and Head of Business at Hipther Agency.
Make sure to browse their collection of videos and relive the moments offered by leading experts.
Hipther Agency is the parent brand of European Gaming, PICANTE, WireUp Zone, and Gaming Americas and the team is excited to invite interested parties to review their android news app on the Play Store.
To receive constant updates from Hipther Agency and conference agenda updates, subscribe here: http://eepurl.com/hfyZxf
For sponsorship/speaking inquiries, make sure to reach out to Andrada Marginean (B2B Sales Executive at Hipther Agency) on [email protected]
For media-related inquiries, please contact Alexandru Marginean (Marketing Specialist at Hipther Agency) on [email protected]

Wazdan wins two awards at Baltic and Scandinavian Gaming Awards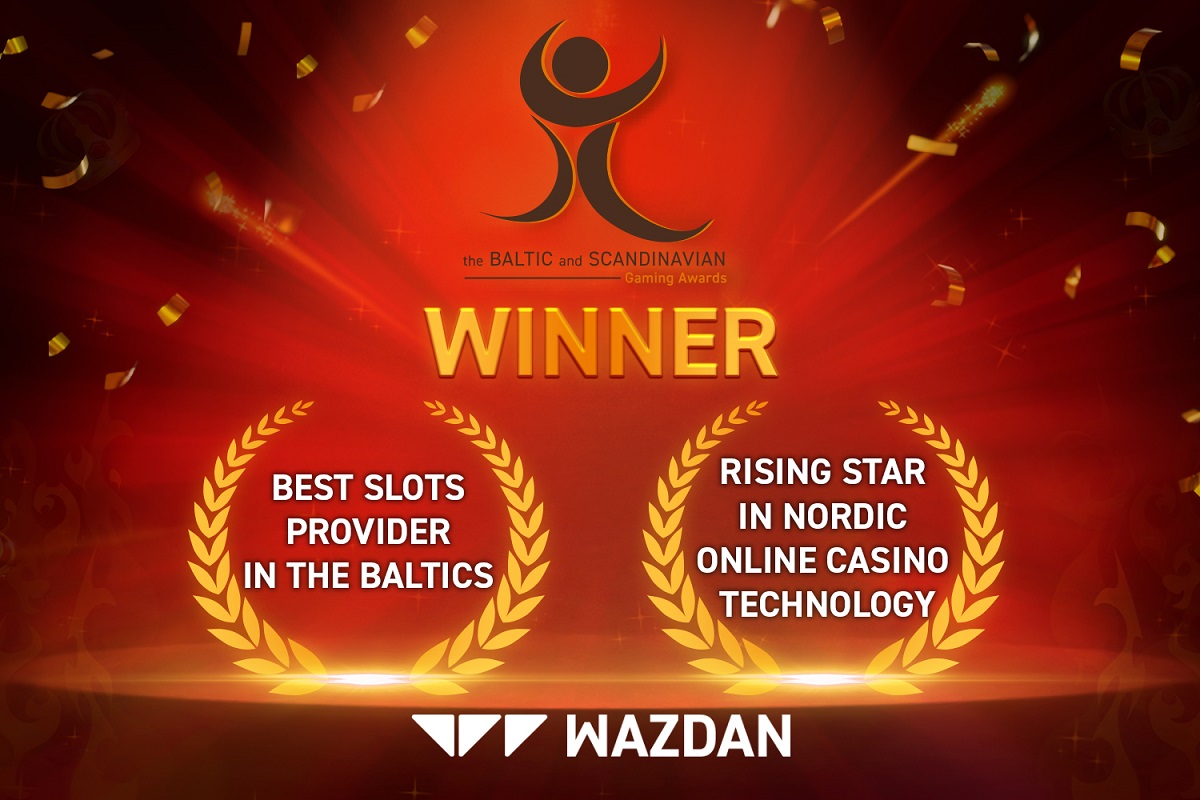 Reading Time:
< 1
minute
Wazdan awarded the titles of the Best Slots Provider in the Baltics 2022 (B2B) and the Rising Star in Nordic Online Casino Technology 2002 (B2B)
Wazdan, the innovative games provider, has won two awards at the recent Baltic and Scandinavian Gaming Awards (BSG Awards).
Wazdan was recognised in both the Best Slots Provider in the Baltics (B2B) and Rising Star in Nordic Online Casino Technology (B2B) categories, highlighting the impressive reach the provider boasts across both regions.
The award recognised outstanding achievements in the regions across 28 categories, with the final results decided by delegates of the Mare Balticum Gaming Summit.
Wazdan has enjoyed a positive start to 2022, releasing a number of thrilling new titles headlined by its new innovative slot, Magic Spins™, while also entering the recently regulated Ontario market.
Andrzej Hyla, Chief Commercial Officer at Wazdan, said: "We're extremely proud to have won two awards at the recent BSG Awards. The Baltic and Nordic regions are important regulated markets for us in Europe. We're always looking to bring excellent gaming experiences to players and it's fantastic that we've been recognised for our products.
"It's a testament to the hard work of the entire team. Congratulations to all winners!"
Betsson Group: Two Wins at the Baltic and Scandinavian Gaming Awards 2022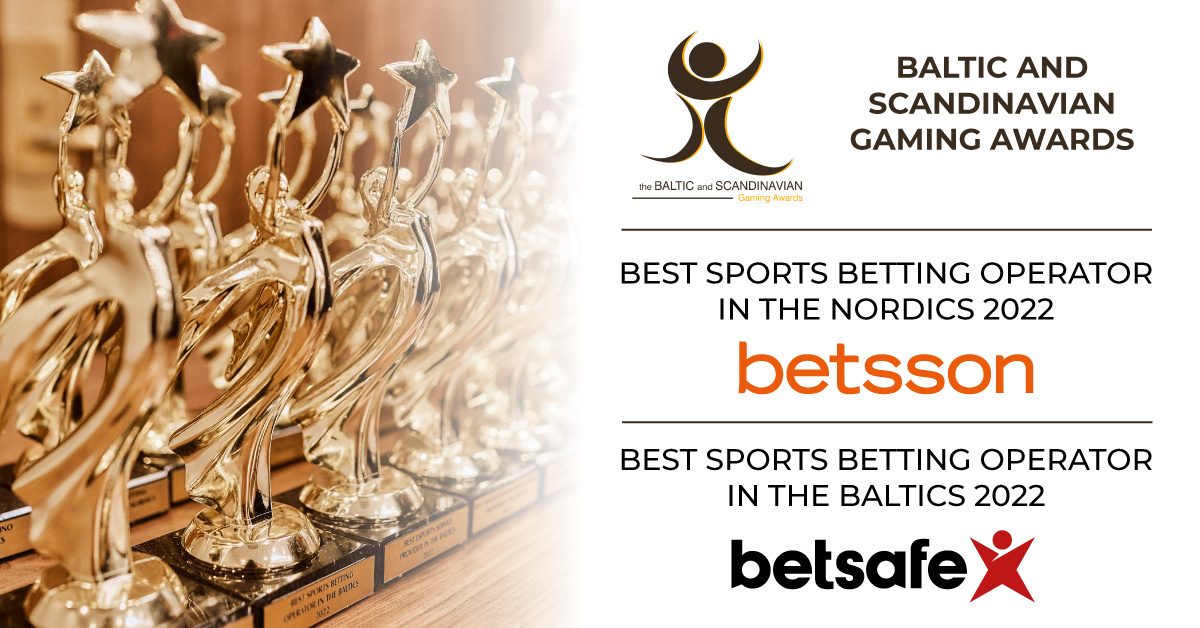 Reading Time:
< 1
minute
Betsson Group have won two awards at the Baltic and Scandinavian Gaming Awards! Launched in 2019, the BSG Awards ceremony are held as part of the MARE BALTICUM Gaming Summit, the leading boutique style gambling industry conference of the Baltic and Scandinavian region.
This year's Awards and 5th edition of the MARE BALTICUM Gaming Summit were held on 12th May in Vilnius (Lithuania). The BSG awards aims to reward the hard work of companies within iGaming that are active in the Baltic and Scandinavian region. For a fully transparent process, the final winners of each category are decided by a special voting session during the conference.
Betsson was awarded as the Best Sports Betting Operator in the Nordics 2022, while Betsafe was awarded as the Best Sports Betting Operator in the Baltics 2022.
UltraPlay is shortlisted for the BSG and EGR Awards once again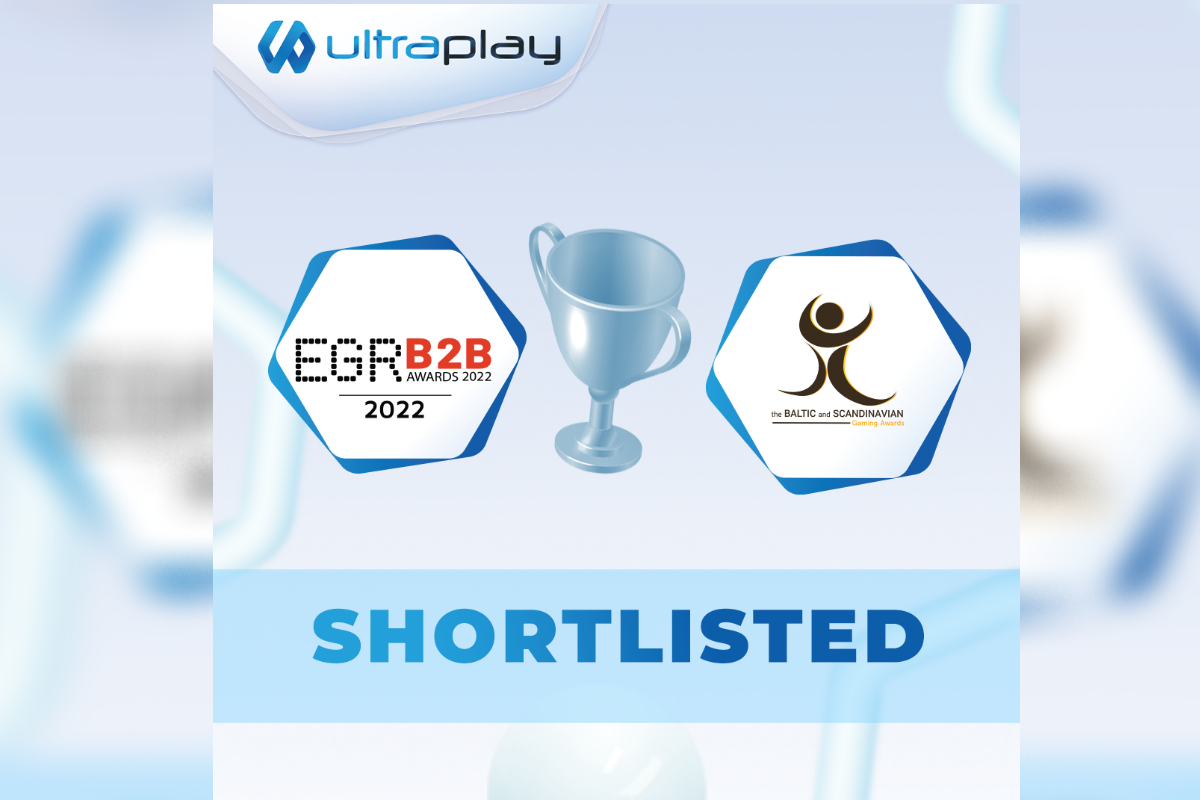 Reading Time:
< 1
minute
UltraPlay has been shortlisted for the BSG Awards 2022 in the following three categories.
"Best eSports Service Provider in The Baltics."
"Best eSports Service Provider in The Nordics."
"Best Sports Betting Provider in The Baltics"
The BSG Awards aim to recognize the accomplishments of gaming software suppliers, operators, and service providers that are active in the Baltic and Scandinavian regions. In March, people voted online for their favorites to help them reach the top five in their respective categories.
The winners will be selected by the attending delegates during a final voting session. The conference and awards ceremony will take place on May 15th, in Vilnius, Lithuania.
The multi-awarded betting provider UltraPlay has been shortlisted for the EGR B2B Awards in the category eSports Betting Supplier of The Year!
UltraPlay won this prize two years in a row – in 2019 and 2020. Now the company is very excited to be once again recognized as a leading iGaming supplier at one of the most prestigious awards in the industry!
The EGR B2B Awards 2022 celebrate the very best service providers in the online gaming industry, recognizing the achievements of suppliers across all the major iGaming disciplines including betting and gaming software, networks, mobile and many more.
The awards ceremony will be held on June 15th 2022 at The Brewery in London.