These are the richest female streamers of 2021 – making more than 20x the average UK salary for women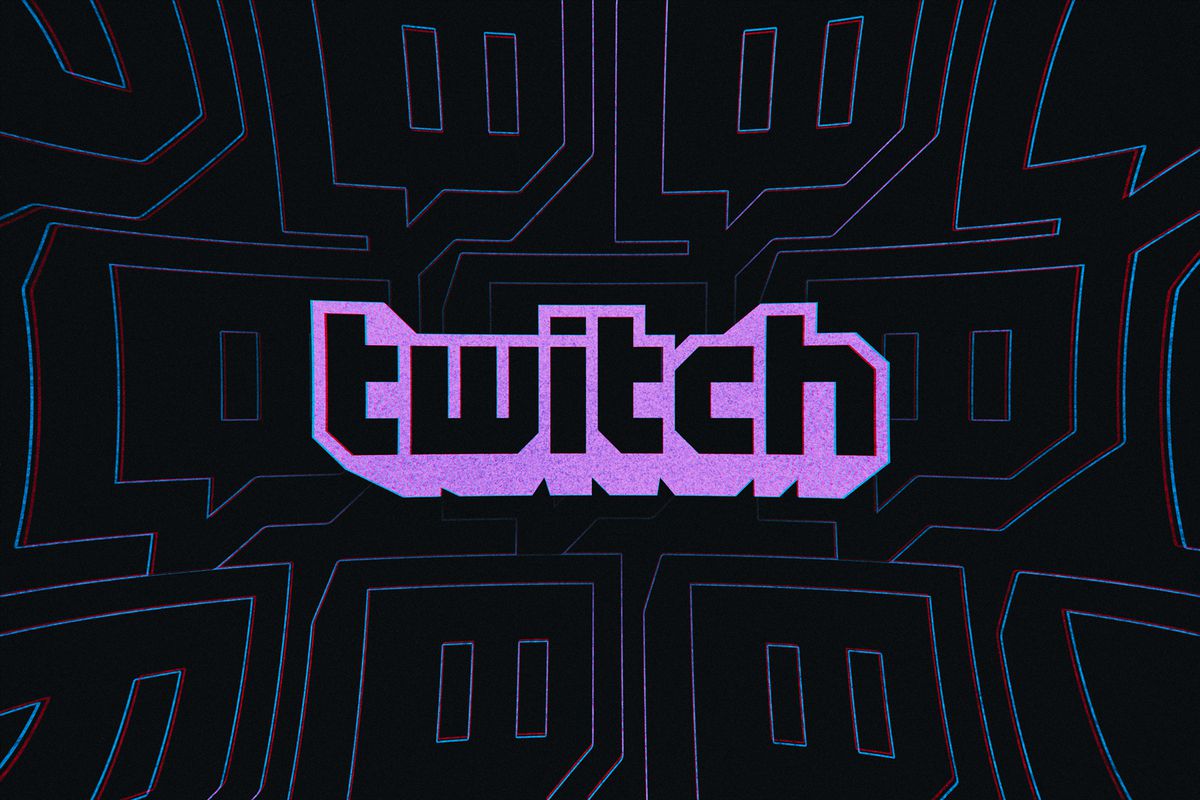 Reading Time:
< 1
minute
The average salary in the UK for a woman is £25,336. However, some female streamers have conquered the predominantly male world of streaming and are now earning a 6-figure salary.
New research carried out by MrQ has revealed the most popular female streamers, as well as those making big money from their Twitch accounts.
Top 10 highest-earning female Twitch streamers
| | | | |
| --- | --- | --- | --- |
| Rank | Name | Account | Yearly earnings (£) |
| 1 | Sintica | @djanesintica | £665,259.98 |
| 2 | Amouranth | @amouranth | £603,730.25 |
| 3 | CaptainPuffy | @cptpuffy | £358,944.48 |
| 4 | Pokimane | @pokimane | £355,793.77 |
| 5 | SPOFIE | @spofie | £206,600.65 |
| 6 | LilyPichu | @lilypichu | £188,469.59 |
| 7 | Fuslie | @fuslie | £185,919.31 |
| 8 | Chica | @chica | £167,129.76 |
| 9 | ItsHAFU | @itshafu | £164,923.98 |
| 10 | Pqueen | @pqueen | £163,445.81 |
The research also revealed:
Pokimane has the highest average annual number of Twitch views at 285,742.

The most popular women overall on Twitch is Polimane with an ovral 'Twitch score' of 8.74/10. She is also earning £355,793.77 annually from her stream.
Pqueen has 6,113,415 Instagram followers – the highest out of all the female streamers featured.
Pokimane has the highest number of Twitch followers at 8,045,663.
You can view the full research
here
.

Young entrepreneurs booming business moves into gaming and esports
Reading Time:
2
minutes
A young entrepreneur in the UK who set up his business at the age of just 17 with £300, has moved into the gaming and esports industry due to huge consumer demand pressures.
George Greenhill, Founder of Protein Package, established the healthy snack brand business in 2017 from his parents' home in Wolverhampton whilst he was still at secondary school.
The business provides a 'pick and mix' style approach to ordering a variety of nutritional supplements and snacks online which are sourced from all over the world. The company really took off in 2020 owing to an increase in online consumer habits during the pandemic.
This recent growth has resulted in gamers and esports fans requesting that Protein Package expands into the gaming supplementation space to accompany their wide range of sports supplements and 'better for you' snacking options.
In November 2021, Protein Package decided to answer consumer calls and make the move, commenting on the expansion into the gaming sector, George said: "We're very excited to be entering this ever-expanding market, especially one with innovative brands popping up all of the time. We made the progression from selling only high protein products to general healthy snacks back in 2019 and felt now was the right time to dive into the gaming and esports supplement market.
We've been getting requests daily to help improve the range of gaming supplements in the country and it's a community I have always had close ties with. After looking into the UK market, we felt it has been neglected and left behind due to the lack of top brand availability such as GFUEL, CTRL and Razorwire when compared to America and Canada. At Protein Package, we want to change that so gamers don't have to wait for weeks to receive international shipments which can face lengthy delivery and expensive unexpected customs charges."
Sophie Edwards, Brand Manager at Protein Package said: "We've been working closely with various companies around the world to import all the best gaming supplements into the UK and offer the largest range. Many of the products have energy-boosting properties like the sport-focused supplements we currently stock so believe many of our existing customers will benefit from being able to try these brands out as a pre-workout."
As of last week, Protein Package already has GFUEL Energy listed on their website that includes all the bestselling flavours and the popular collaboration flavours with industry heavyweights KSI and PewDiePie. GFUEL's other products such as Energy Crystals, Ready-To-Drink Cans and Hydration Formulas will be imported and introduced online in the coming days.
George and Protein Package are aiming to have several other brands added to the store before the start of the New Year and prioritise offering the most competitive prices with fast UK delivery.
Fortnite and tommyinnit Revealed As Most Popular Video Game & Twitch Streamer In The UK In 2021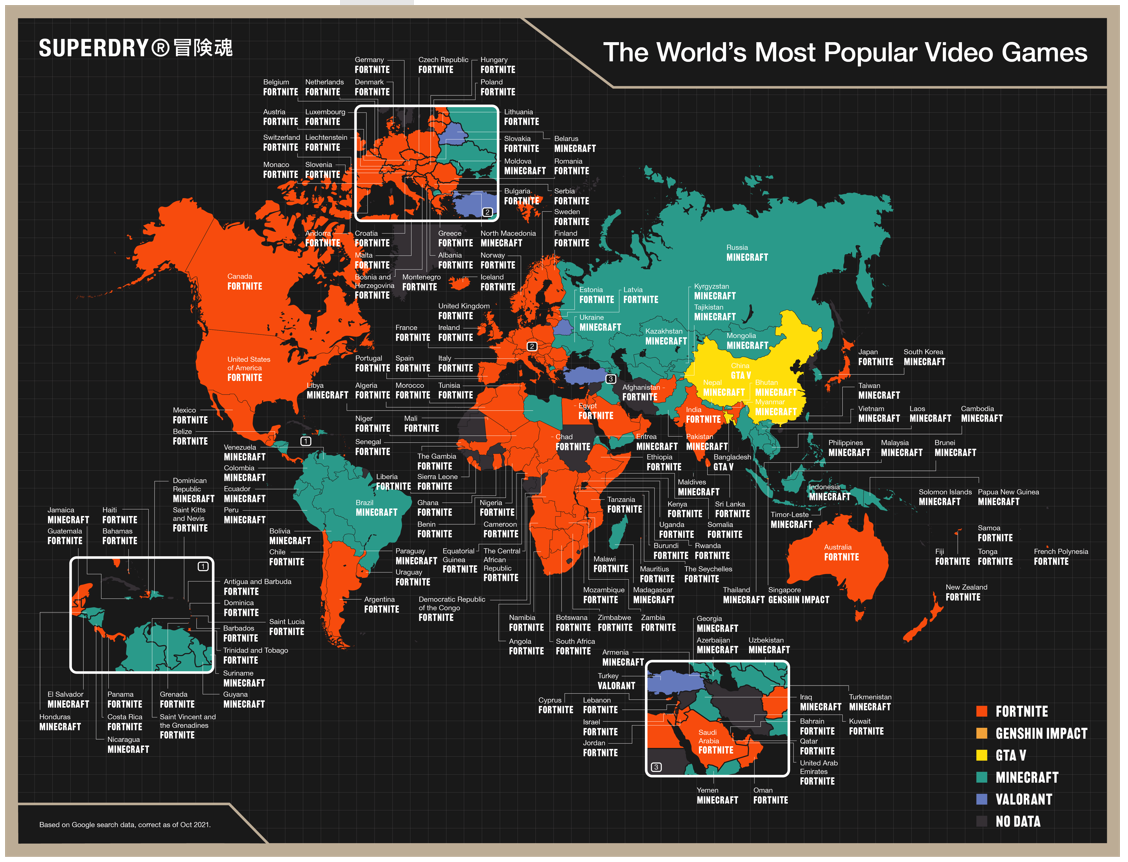 Reading Time:
2
minutes
New research by Superdry has revealed that Fortnite is the most popular video game globally and Twitch streamer Ninja is the most searched for in the world. UK-based gamer tommyinnit is the UK's most popular Twitch streamer, and Fortnite is the most popular game loved by Brits.
With an estimated 3.24 billion global gamersⁱ and Twitch streamers earning millionsⁱⁱ by inviting the world to watch them play, Superdry has analysed Google data from 169 countries over the last 12 months to discover which are the most popular games and gamers.  
Released in 2017, Fortnite is a free battle royale game that is available on a range of devices and has truly taken the world by storm. According to the data, it's this game that takes the top spot in 106 countries – making it the most popular game globally. Minecraft, which involves creating worlds with blocks in a three-dimensional space, comes second with 51 countries, including Russia, Brazil and South Korea, searching for the game the most.  
Although Fortnite and Minecraft clearly dominate the world in terms of popularity, Grand Theft Auto V, Genshin Impact and Valorant also feature in the top list – although for only a handful of countries.  
Most popular twitch streamers  
Twitch streamer Ninja takes the top spot as the most popular globally, though this may not be too surprising as the American gamer has a whopping 17 million followers on the streaming platform. With 46 countries searching for him the most, Ninja is well-known for streaming Fortnite Battle Royale and has even gamed with celebrities like Drake and Travis Scott.  
TommyInnit, a British streamer, is the second most search for Twitch streamer in the world with 36 countries searching for him and his livestreams. At only 17 years old, he holds Guinness World Records for having the most followed Minecraft channel on Twitch and the most viewers of Minecraft live stream on Twitch.  
The third most Googled Twitch streamer is AuronPlay who is based in Spain and has 10.6 million followers. Unsurprisingly his username is the most searched for in many Spanish-speaking countries, including Bolivia, Chile and Peru.  
Only two female streamers make the top list, Pokimane (most popular in 12 countries) and Pqueen (most popular in three countries). Pokimane, a 25-year-old Moroccan-Canadian streamer and internet personality, is most famous for streaming League of Legends and Fortnite. Meanwhile Turkish streamer Pqueen is a long-time streamer who has amassed 1.7 million followers.  
Justin Lodge, Chief Marketing Officer at Superdry comments: 
"We know that many of our best-selling items, like hoodies and loungewear, are the perfect attire for a night of gaming but we were curious to delve into the data to find out the games and streamers that video game fans can't get enough of at the moment. It came as no real surprise that Fortnite was the outright favourite, but the range of Twitch streamers was fascinating to see – with top channels being based across the globe. We hope the research might inspire those who haven't caught the gaming bug yet to check out some of the world's best streamers, or even set up a channel of their own."
AppGallery Game Fest Returns to Invite Gamers to Explore Your World of Play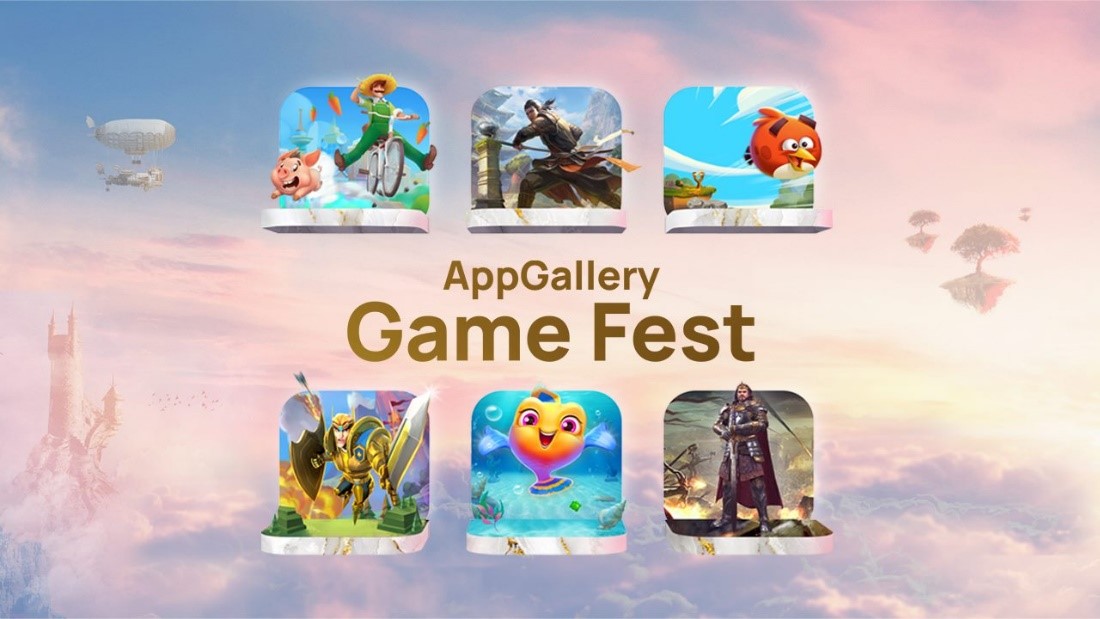 Reading Time:
2
minutes
Following the success of Huawei's inaugural Game Fest last year, the campaign returns with its second instalment this year, bringing exclusive gifts and excitement to gamers to unlock a whole new world of play on AppGallery.
From now till 31 December 2021, users across the globe can look forward to a slew of exclusive perks that rewards more value and features when downloading new games through AppGallery. With the holiday season coming up, users can expect lots of presents from AppGallery and its developer partners.
"At AppGallery, we're working hard to ensure that our diverse, global audience has access to all the apps and games they desire, while giving them the best user experience possible" said Alexandre Salem, Global Director, Global Partnerships & Eco-Development Business Department at Huawei. "We work closely with our developers, offering them solutions to help them fulfil their user's needs. Game Fest is another example of how we're collaborating with our partners, offering attractive promotions and free gifts to our users so that they can explore new ways to play on AppGallery."
The app marketplace is currently giving out special offers for AAA games from well-known publishers, such as Shadow Fight 3, Lords Mobile, as well as Top Eleven. These offers include Luxury Gift Pack for selected games, which includes in-game items worth up to US$10 per gift package.
Featuring top hits such as Rovio's Angry Birds 2, Playrix's Township and Fishdom, and more, partnering with well-known developers to bring these games to life for Game Fest, AppGallery invites gamers to elevate their gaming experience through endless content offerings and excitement with this campaign this holiday season.
AppGallery empowers consumers with new ways to play with each log in
By collaborating with the industry's forward-thinking gaming developers, AppGallery strives to ensure its users are given new ways to play every time, with some of its popular mobile games just a download away. AppGallery caters to gamers with different interests and playstyles with a wide variety of game genres, ranging from role-playing, action, MOBA, and MMORPG, to puzzle, turn-based, idle games and more. 
Last year's inaugural Game Fest saw success amongst users and developers, which saw a 90% increase in average daily downloads among users, and generated more than 600 million digital impressions for the titles AppGallery partnered with.
AppGallery continues to grow from strength to strength, constantly attracting fresh titles to appeal to gamers.
Users continue to enjoy AppGallery as their marketplace of choice
Since its launch, AppGallery has risen through the ranks, solidifying itself as a prime choice for consumers.
As one of the top three global app marketplaces, AppGallery currently has 560 million monthly active users and 5.1 million registered developers. The platform has recorded over 332.2 billion app downloads between January to September 2021, and is available in over 170 countries and regions.