Semper Fortis Esports enters Axie Infinity and Hearthstone with Dual Capacity Player Reading Time:
4
minutes
Semper Fortis will become one of the first professional esports companies to enter the play-to-earn market via its very own division of the SMPR team                                                                              
Semper Fortis Esports PLC, the esports company focused on establishing esports teams, forming brand and technology partnerships, and providing business to business advisory services, is pleased to announce its entry into the blockchain based, Non-fungible Token (NFT) video game, Axie Infinity and collectible card game, Hearthstone.                                                                             
The company's esports team, SMPR has made an official signing of Aleksei Bakumenko ('Iner') to compete in both Axie Infinity and Hearthstone for the upcoming season. The player has signed a three-month contract with an option to renew for an additional six months thereafter. They will receive an annual salary and performance-based incentives.                                                                           
The new hire is the first competitive esports players competing in the play-to-earn division of Semper Fortis Esports, where players will be incentivised to compete on behalf of the company for cryptocurrency-based returns in the form of NFTs.                                                                           
Axie Infinity is a trading and battling game that allows players to collect, breed, raise, battle and trade creatures known as "axies" (characters based on axolotl), which are digitized as NFTs. The game uses a "play-to-earn" model (also called "pay-to-play-to-earn" model) where participants can earn a token which is traded on Binance as an Ethereum-based cryptocurrency. Players can also exchange in-game assets as NFTs. Axie Infinity allows users to cash-out these tokens for monetary gains every 14 days.                                                                              
In October 2021, Vietnamese studio Sky Mavis the developer of Axie infinity raised $150 million Series B at a $3 billion Valuation with highly renowned investors involved including Andreessen Horowitz and Mark Cuban. As of October 2021, the game nears 2 million Daily Active Users and has generated close to $2.3 billion in total sales volume since it was launched in 2018.                                                                              
With this appointment, the company will be one of the first professional esports companies to enter the play-to-earn market via its very own division of the SMPR team. The company will look to expand on this division through development and recruitment to earn NFT based rewards through games as a revenue model going forward. Axie tokens are currently trading at circa $120, a staggering 1,200x their initial offer price from 2020.                                     
In addition to Axie Infinity, the newly recruited Aleksei Bakumenko ('Iner') is a current ranked Hearthstone player and will also look to compete in the popular free-to-play online digital collectible card game developed and published by Blizzard Entertainment. The game is played as an esport, with high-level tournaments such as Blizzard's official World Championship featuring a prize pool of up to $1 million.                                                                           
Iner' is currently ranked in ninth place in the Hearthstone EMEA and comes with a digital footprint of almost 75,000 followers across social media channels comprising of 1,475 followers on Twitter, 68,200 followers on Twitch and 4,770 subscribers on YouTube.                                                                            
Iner's addition takes the total number of active players on the SMPR roster across to nine and opens the brand up to two new competitive esports and audience types across a digital presence. The player comes with a distinguished digital footprint and a significant following from his competitive region of Russia, a market which the Company sees as a large opportunity to capture in the esports space.                                                                                                   
Kevin Soltani, CEO of Semper Fortis Esports, commented: "Our team is extremely proud to share the additions of Axie Infinity and Hearthstone to our esports games participation and to further strengthen our player roster. Semper Fortis is determined to revolutionise the play to earn space, in merging it with competitive esports play. Our latest signing will pioneer our strategy to build out the SMPR play-to-earn division, opening doors for a new pool of players entering the esports space and diversifying the company's revenue model. Gaming and blockchain are two of the fastest growing industries and with our team being highly experienced in both, we are geared for an exciting season ahead."                                                                        
Nolan Bushnell, a Non-Executive Director of Semper Fortis Esports, commented: "The play-to- earn movement is currently in rapid growth and we are very excited to see its evolving nature in the world of competitive esports."

Socios.com Becomes Official Partner of Gazzetta Sports Awards 2021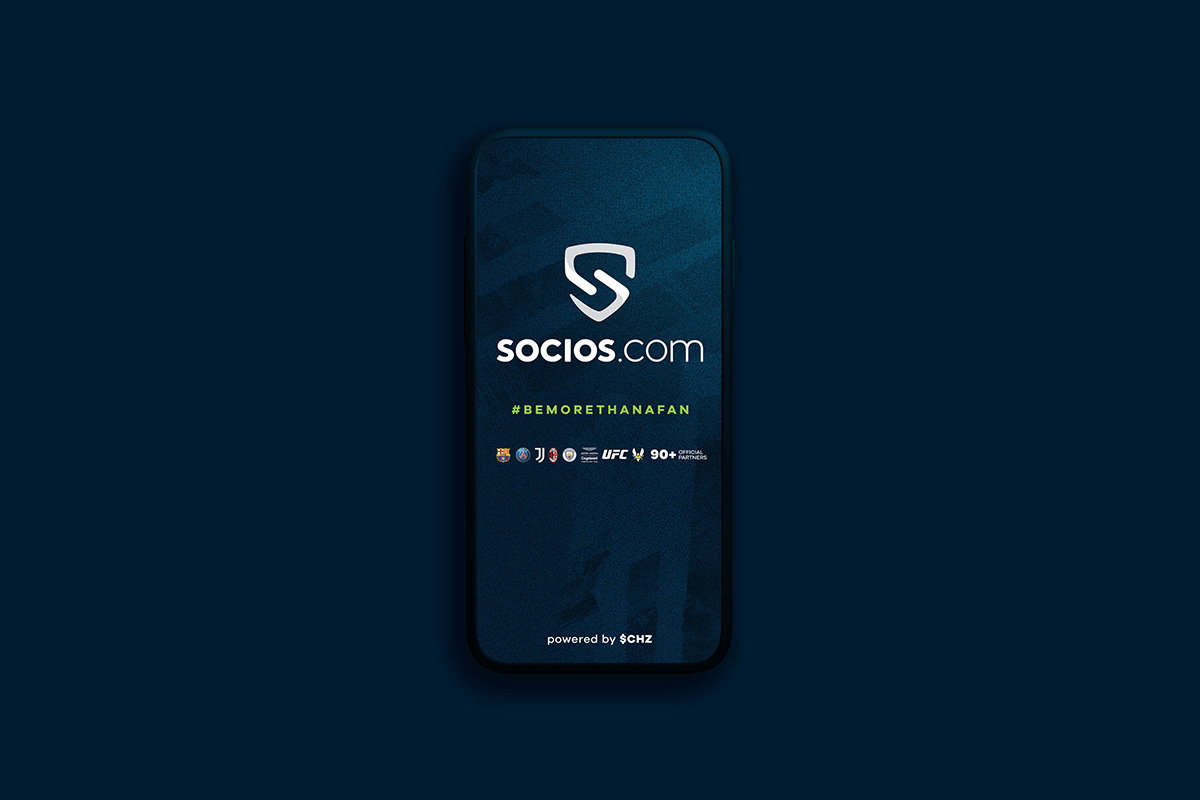 Reading Time:
2
minutes
Socios, the all-in-one influence and rewards app for sports fans across the world, has become the Official Partner of the Gazzetta Sports Awards 2021. Socios CEO Alexandre Dreyfus will officially hand over the Award for the Team of the Year during the event.
The Gazzetta Sports Awards is an annual gala event celebrating the best athletes from the Italian sports scene of the calendar year. Winners from nine main categories, created by La Gazzetta dello Sport, will be revealed at the event, which will take place in Milan, and is returning for the first time in two years after last year's event was cancelled due to the pandemic.
Rewards are at the heart of Socios, with tens of thousands of fan token holders already having had the opportunity to watch games in style and meet their heroes. Fittingly, Socios will use the occasion of the Gazzetta Sports Awards to reward fans, with several to be invited on stage as the award is handed over.
Alexandre Dreyfus, CEO of Chiliz and Socios, said: "Socios was inspired by a desire to empower sports fans, to provide them with a more active role in their clubs and to bring them closer to their heroes.
"The Gazzetta Sports Awards, which have been honoring the best athletes and teams for over 40 years, are among the most prestigious awards in sports, but they are special because they are chosen by fans, making this partnership very fitting."
Gilbert Camilleri, Marketing Director for Socios, said: "We are excited to partner with Gazzetta dello Sport and look forward to handing over the award for Team of the Year after such a glorious year for Italian sport.
"There's real synergy between our two brands. We're both crazy about sports and have fans across many different verticals, from football to basketball, to tennis, motorsports and more.
"We also look forward to doing what we do best – reward fans – and welcoming them on stage with us to hand over the award."
NFT game "THE PIT" launches as differentiator in crowded NFT market – with backing from London listed VC firms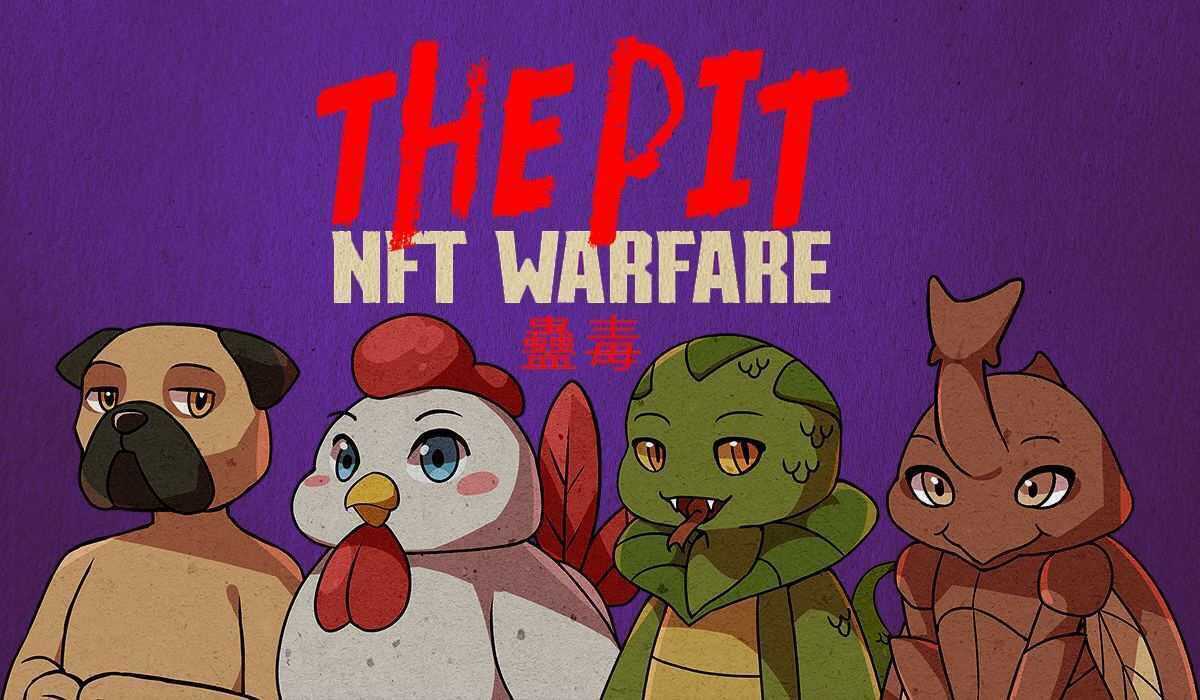 Reading Time:
2
minutes
THE PIT, a play-to-win NFT game developed by VC backed Kodoku Studios, is set to launch on 3rd December 2021. The game will bring NFT ownership and engagement into a new realm, going above and beyond current trends revolving around pixilated JPEG images exhibiting bubble like characteristics.
THE PIT NFTs will provide digital asset and gaming enthusiasts the opportunity to truly own their in-game avatar, with blockchain technology providing an entirely transparent ownership and gaming experience. The NFTs will partake in unpredictable, simulated, and decentralised programmatic "play-to-win" combat games of chance, that will lead to either a rise or fall in the value of each NFT.
Unlike the growing variety of play-to-earn games out there, the play-to-win environment of THE PIT offers players the opportunity to be a real winner, along with the fame and fortune befitting such status.
Hewie Rattray, Founder of THE PIT, said:
"NFTs are set to be an integral part of everyday life as they become an increasingly popular leisure pursuit. By combining NFTs and gaming with the launch of THE PIT and building it with the transparency that blockchain technology affords, we are bringing gaming experiences into the 21st Century. This development is a natural progression towards all the promise that the Metaverse brings, where crypto, NFTs and gaming will enter a new paradigm."
This novel new way for people to have direct ownership of a unique gaming avatar will not only provide them with an engaging experience, but allow them to freely trade their NFT, for instance on the well-known NFT exchange OpenSea. THE PIT's gaming schedule, which starts in December 2021, will involve regular battles and allow the NFT owners to earn crypto rewards tokens.
THE PIT has been developed by Kodoku Studios, with the backing of major VC firms NFT Investments and Pioneer Media, both leaders in the digital assets space and listed on London's Aquis exchange.
Socios.com To Be Official Partner Of The 2021 Ballon D'or Awards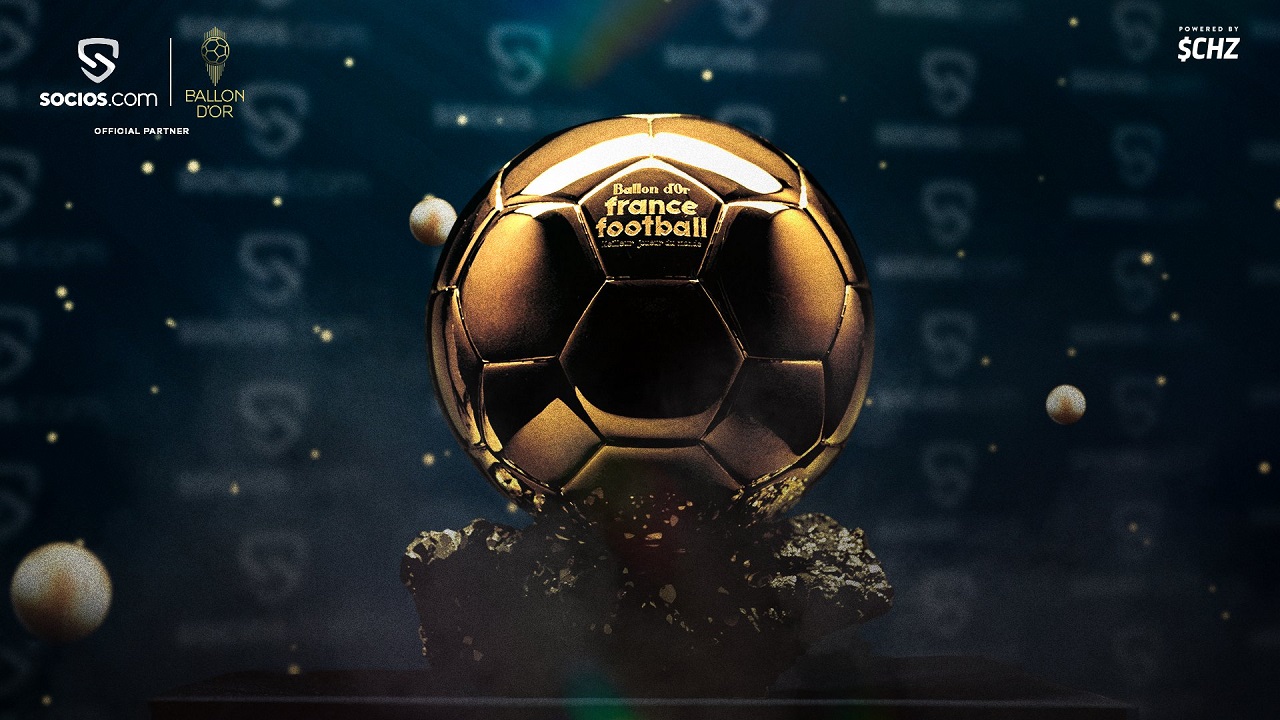 Reading Time:
< 1
minute
Socios, the all-in-one influence and rewards app for sports fans across the world, will be Official Partner of the 2021 Ballon d'Or Awards, which will mark the return of football's most desired individual recognitions after last year's edition was cancelled due to the pandemic.
The creators of Fan Tokens have reached an agreement with Amaury Média, the Amaury Group's advertising department : L'Équipe (newspaper, magazine), L'Équipe website, L'Équipe mobile app, la Chaine L'Équipe, France Football, le Journal du Golf, Vélo Magazine and le Ballon d'Or.
Socios will have brand visibility on the Red Carpet, where the biggest figures in world football will be shining next Monday, November 29th, as they make their way to the Parisian Théâtre du Châtelet, on the banks of the River Seine, where the ceremony will take place.
Socios will also host two photobooths in which the 750 guests attending the ceremony will be able to take a picture with the iconic trophy and have the chance to earn a Fan Token from one of the platform's 100+ partners.
Alexandre Dreyfus, Founder and CEO of Socios, said: "We are delighted to be partnering with the Ballon d'Or, the most prestigious individual awards ceremony in football, and to be part of a ceremony that has become one of the most anticipated events in the sports calendar.
"Socios was created to bring fans closer than ever to their heroes, and the Ballon d'Or is the event that gathers football's biggest stars, so it's a perfect combination."