Semper Fortis Esports enters Axie Infinity and Hearthstone with Dual Capacity Player Reading Time:
4
minutes
Semper Fortis will become one of the first professional esports companies to enter the play-to-earn market via its very own division of the SMPR team                                                                              
Semper Fortis Esports PLC, the esports company focused on establishing esports teams, forming brand and technology partnerships, and providing business to business advisory services, is pleased to announce its entry into the blockchain based, Non-fungible Token (NFT) video game, Axie Infinity and collectible card game, Hearthstone.                                                                             
The company's esports team, SMPR has made an official signing of Aleksei Bakumenko ('Iner') to compete in both Axie Infinity and Hearthstone for the upcoming season. The player has signed a three-month contract with an option to renew for an additional six months thereafter. They will receive an annual salary and performance-based incentives.                                                                           
The new hire is the first competitive esports players competing in the play-to-earn division of Semper Fortis Esports, where players will be incentivised to compete on behalf of the company for cryptocurrency-based returns in the form of NFTs.                                                                           
Axie Infinity is a trading and battling game that allows players to collect, breed, raise, battle and trade creatures known as "axies" (characters based on axolotl), which are digitized as NFTs. The game uses a "play-to-earn" model (also called "pay-to-play-to-earn" model) where participants can earn a token which is traded on Binance as an Ethereum-based cryptocurrency. Players can also exchange in-game assets as NFTs. Axie Infinity allows users to cash-out these tokens for monetary gains every 14 days.                                                                              
In October 2021, Vietnamese studio Sky Mavis the developer of Axie infinity raised $150 million Series B at a $3 billion Valuation with highly renowned investors involved including Andreessen Horowitz and Mark Cuban. As of October 2021, the game nears 2 million Daily Active Users and has generated close to $2.3 billion in total sales volume since it was launched in 2018.                                                                              
With this appointment, the company will be one of the first professional esports companies to enter the play-to-earn market via its very own division of the SMPR team. The company will look to expand on this division through development and recruitment to earn NFT based rewards through games as a revenue model going forward. Axie tokens are currently trading at circa $120, a staggering 1,200x their initial offer price from 2020.                                     
In addition to Axie Infinity, the newly recruited Aleksei Bakumenko ('Iner') is a current ranked Hearthstone player and will also look to compete in the popular free-to-play online digital collectible card game developed and published by Blizzard Entertainment. The game is played as an esport, with high-level tournaments such as Blizzard's official World Championship featuring a prize pool of up to $1 million.                                                                           
Iner' is currently ranked in ninth place in the Hearthstone EMEA and comes with a digital footprint of almost 75,000 followers across social media channels comprising of 1,475 followers on Twitter, 68,200 followers on Twitch and 4,770 subscribers on YouTube.                                                                            
Iner's addition takes the total number of active players on the SMPR roster across to nine and opens the brand up to two new competitive esports and audience types across a digital presence. The player comes with a distinguished digital footprint and a significant following from his competitive region of Russia, a market which the Company sees as a large opportunity to capture in the esports space.                                                                                                   
Kevin Soltani, CEO of Semper Fortis Esports, commented: "Our team is extremely proud to share the additions of Axie Infinity and Hearthstone to our esports games participation and to further strengthen our player roster. Semper Fortis is determined to revolutionise the play to earn space, in merging it with competitive esports play. Our latest signing will pioneer our strategy to build out the SMPR play-to-earn division, opening doors for a new pool of players entering the esports space and diversifying the company's revenue model. Gaming and blockchain are two of the fastest growing industries and with our team being highly experienced in both, we are geared for an exciting season ahead."                                                                        
Nolan Bushnell, a Non-Executive Director of Semper Fortis Esports, commented: "The play-to- earn movement is currently in rapid growth and we are very excited to see its evolving nature in the world of competitive esports."
First tabletop role-playing game on the blockchain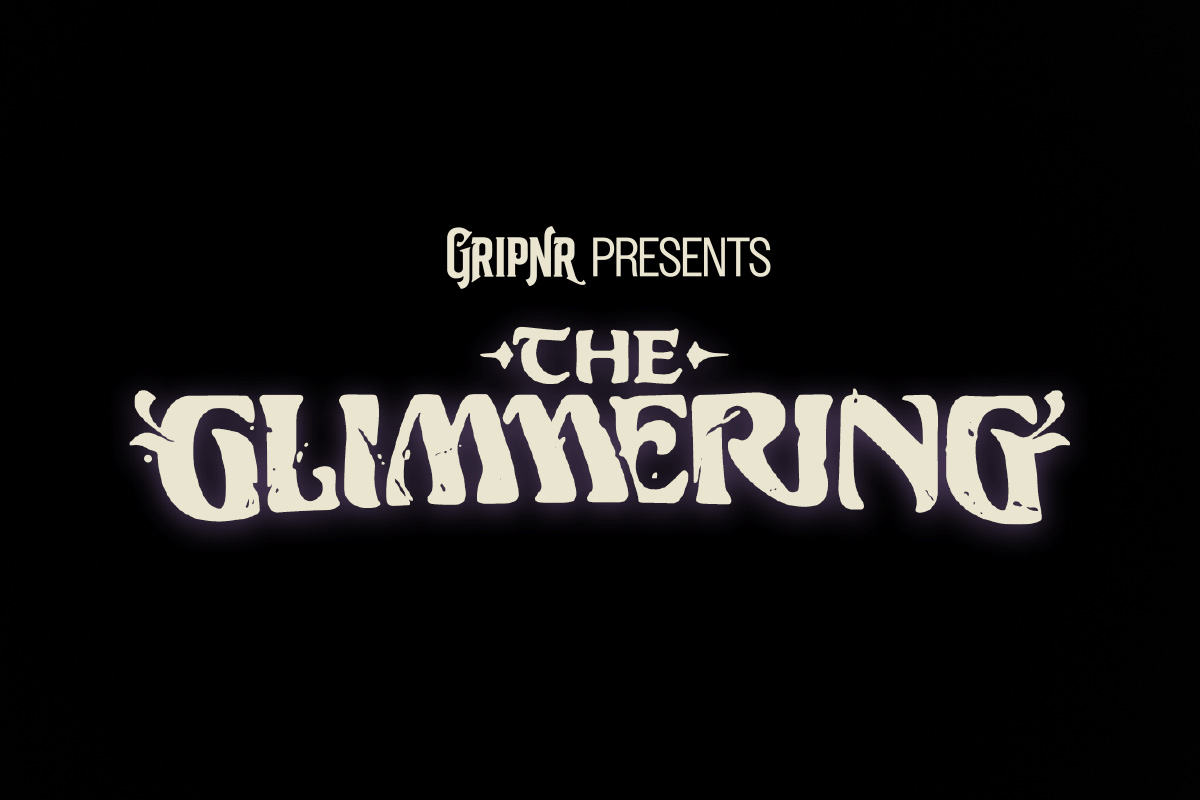 Reading Time:
2
minutes
On March 30, GRIPNR will launch  The Glimmering, a next-generation TTRPG experience designed to be played with Genesis Collection NFT heroes that let players' character progress live on the blockchain.  The company over a three-day period will mint phase two of its collection of characters, available for 250 MATIC (which gets one much more than a jpeg, I can tell you what holder benefits include) to play on-chain. Unlike countless NFTs that mint with the promise of "future utility," players will take their freshly minted characters and schedule sessions to play The Glimmering starting the same day (this hasn't been done before).
Recently it was announced that a strategic partnership with famed NFT collector and evangelist Jimmy McNeils, a.k.a. j1mmy.eth to bring several of his Mutant Apes (Bored Apes who have been mutated by Mutant Serum) to The Glimmering as villains in the game. The collaboration will be celebrated with a future Glimmering Mutant Ape derivative collection.
The Apes will be reimagined by GRIPNR Lead Artist Justin "Angryblue" Kamerer and will be included in future adventures of The Glimmering game. Owners of the Glimmering's Genesis Collection of heroes will be given first dibs to mint the Glimmering Mutant Apes, when they're released in the spring of 2023.
The Glimmerings takes place in a tiny corner in the far north of a world called Asuwa in the Moonstone Empire. It's a world that thrums with magic. Danger lurks everywhere in the world of Asuwa; but fame, glory, and riches wait for those willing to take the risk. The first six adventures of The Glimmering will be available for character levels 1-3 and rooted in a modified version of the 5th Edition ruleset, players already familiar with D&D can easily transition to The Glimmering without learning a new system.
Using the Polygon blockchain, all games will be logged, and players can track character development, loot, and campaign progress transparently. As players' characters level up through gameplay, each character's artwork will morph visually over time based on in-game outcomes, allowing NFT holders to influence their own rarities. Digital collectibles allow players to resell characters, weapons, armor, treasure, and other items acquired through play or purchase.
The team creating the world of The Glimmering are some of the best in their respective industries, including game design, art, technology, and storytelling.  GRIPNR is a New Orleans-based web technology company bringing tabletop games to the blockchain.  Its mission is to preserve the magic of classic TTRPGs while expanding player capabilities beyond the traditional gaming world and onto the blockchain.
Please let me know if you would like to speak with Brent and/or if there's anything I can assist you with.
Wemade Reveals Elements Essential for Blockchain Gaming at Game Developers Conference 2023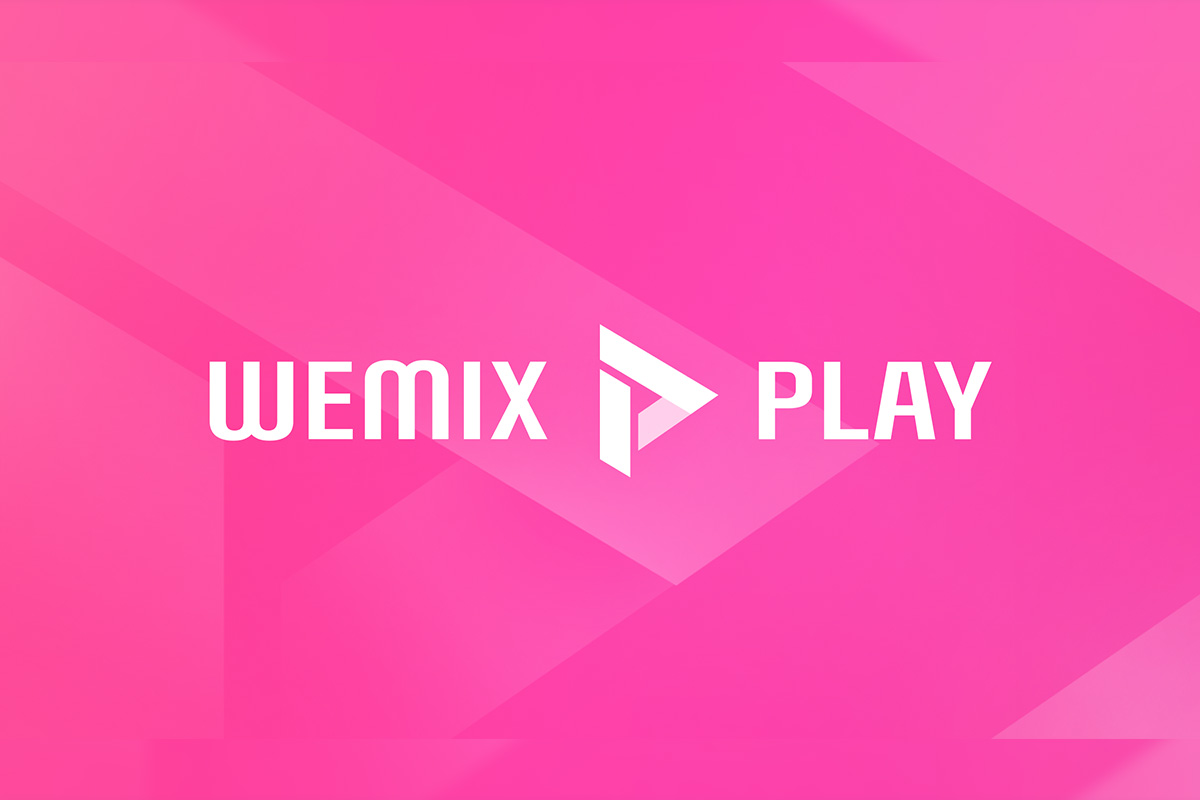 Reading Time:
2
minutes
Wemade, a leading global developer of online and mobile games, revealed at GDC 2023, in San Francisco, March 20-24 (booth S527), the four essential elements to successfully transform traditional games into high-quality blockchain games through its WEMIX PLAY platform.
Global game and blockchain companies meeting with the Wemade team at the booth – themed "Life is Game: Blockchain Transformation" – had the opportunity to get acquainted first-hand with the platform's "Four Module System" that implements Tokenomics, GameFi, Marketplace and Community to games, regardless of their genre or platform. As the world's largest blockchain gaming platform servicing millions of gamers globally, WEMIX PLAY takes the guesswork out of the onboarding process, opening a new door into the future of gaming and allowing developers to focus only on creating good games.
Tokenomics – the key to refining the perfect tokenomics is to thoroughly understand and genuinely reflect upon the game's design to create synergy between the in-game and the real-world economy. Creating the perfect tokenomics that will positively impact the gaming experience of gamers is a must as it represents the game's potential for the global blockchain gaming community.
GameFi – allows gamers to invest their earnings through gameplay to engage in a secure and profitable economic activity. They can exchange trade, invest, stake and borrow tokens for a greater user experience.
Marketplace – blockchain games can utilise NFTs to allow gamers to transfer their in-game resources, items and even characters into assets tradable on the blockchain gaming ecosystem.
Community – this is the future of community building where every member will share a common goal, as Players, Developers, Investors and even Content Creators can come together under one common theme: game tokens. WEMIX PLAY is home to countless communities built around blockchain games and seeks to create a new landscape of the future society.
On March 21, Henry Chang, CEO of Wemade, gave a keynote speech on "The Future of Gaming: Inter-game Play and Beyond", about how inter-game economy and inter-game play come together through blockchain technology and their impact on the future of games.
For the wider public, the company dedicated three sessions to WEMIX PLAY, covering lessons learned and successes from launching 25+ Web3 games in the past year, the process of using WEMIX PLAY and its benefits, and the know-how of servicing blockchain games. Attendees had the opportunity to discover how this transformation has the potential to revolutionise gamers' experience, with a full account of each process involved in this transformation and its benefits.
Renowned influencer, actress and gamer Myrtle Sarrosa, the first creator to issue Fan Token MYRTLE on WEMIX PLAY, hosted a session on the new tokenomics system where both creators and fans can engage and grow together, breaking away from the linear fan-creator engagement experience into a dynamic economy driven by collective effort. Fans and creators work together in raising the value of the token while also expanding its use cases and utility through various events and campaigns.
Nefta Partners with Block Born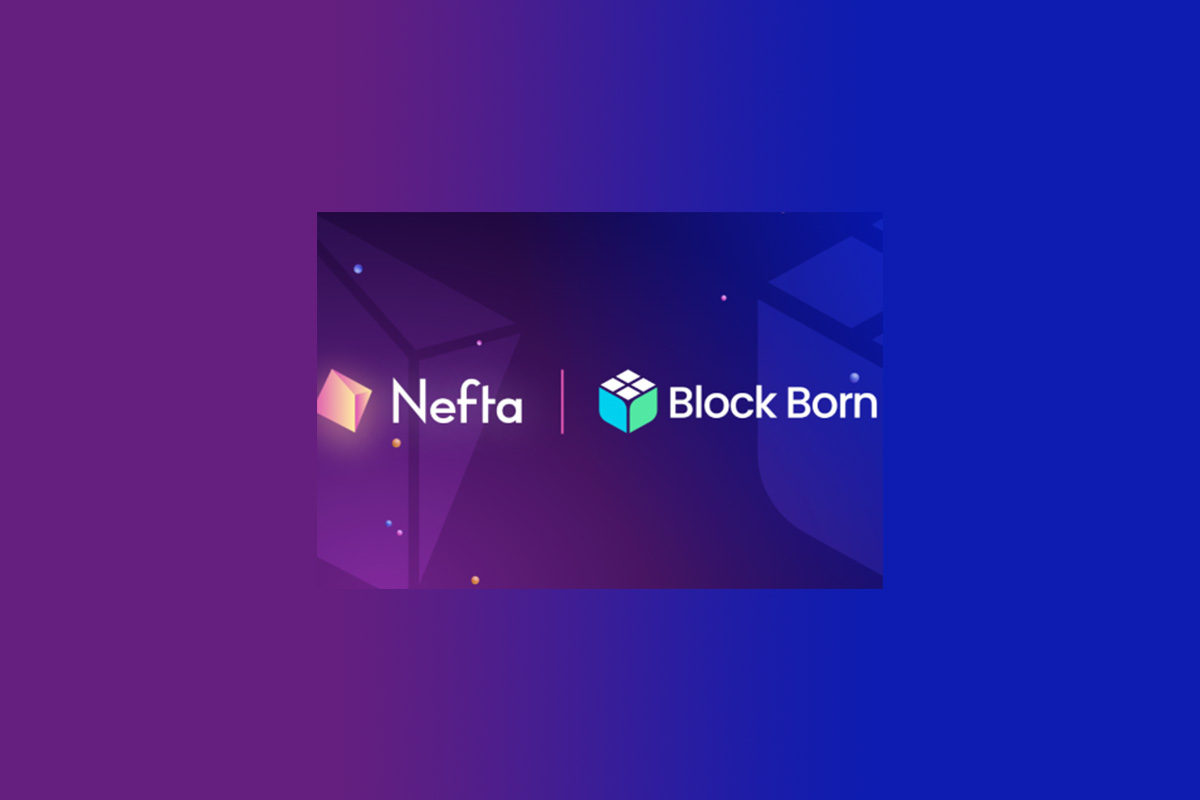 Reading Time:
2
minutes
Nefta, the Web3 technology platform, has announced a new partnership with blockchain gaming launchpad Block Born, providing support for NFT minting and a white label marketplace.
Founded by esports veterans, Block Born offers developers a comprehensive, accessible and user-friendly toolbox to integrate Game Services like tournaments, battle passes, quests and more. Block Born's "no-code" admin dashboard allows non-technical marketing and product teams to create, launch and manage Game Services to increase player retention, create new revenue streams and differentiate themselves from competing games. The Block Born Launchpad offers developers a place to crowdfund by selling NFTs, in-game assets, or native tokens, funding new project ideas or content expansions for existing projects.
Nefta's whitelabel suite and NFT minting tools will be integrated into Block Born's platform, giving developers easy access to tools for developing successful Web3 games on the Tezos Blockchain, an energy-efficient and self-upgradable proof-of-stake blockchain.
With a team of esports veterans, and a world-class Game Services offering, Block Born strives to onboard dozens of games to the Tezos ecosystem in 2023. Now, with the Nefta partnership, aspiring games studios have the opportunity to centralise all of their Web3 elements in one place.
The partnership will be brought to life through Block Born x Nefta tournaments and Twitter spaces, alongside content focused around improving existing Web3 games, bringing the best of Web2 to Web3 and other technical discussions around the future of the space.
"We are pleased to be part of Block Born's mission to make Web3 gaming fairer and more accessible, and we're proud to offer our services to help bring their ambitious projects to life. Block Born is backed by some of the biggest names in the Web3 space, and their expertise combined with Nefta's comprehensive end-to-end toolbox means we're able to bring fun and fair Web3 experiences to more gamers," Geeshan Willink, CEO and Co-Founder of Nefta, said.
Block Born is supported by some of the biggest names in the gaming industry, including the Tezos Foundation, gif.games, Balthazar DAO, Bloometa and Interpop. The new partnership with Nefta further reinforces its commitment to empowering Web3 studios, with a shared goal of making an accessible and streamlined gaming experience on the blockchain.
"With a shared vision of empowering Web3 gaming studios and making the blockchain more accessible, Nefta was the perfect partner to help us focus on building and growing great games. With Nefa's support, we're able to focus on what we do best, and help our partners successfully scale their projects, while making it easier than ever to integrate onto the Tezos blockchain," Will Pazos, SVP of Block Born, said.