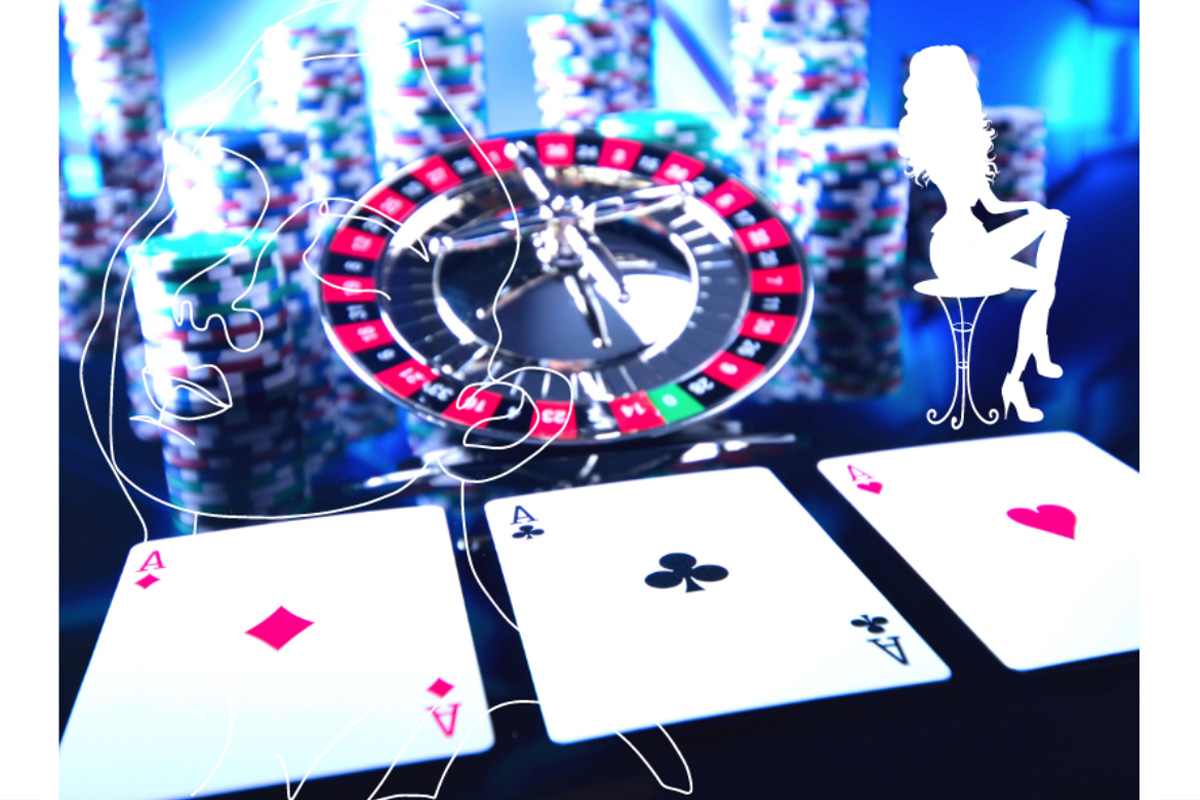 Reading Time:
4
minutes
Introduction
For centuries, several popular activities have been divided along gender lines, and gambling is not exempt. The act has remained highly male-populated for a long time now, but recent statistical evidence suggests that balancing is on the way. This article will explore much of these recent research findings and paint an exact picture of what female gambling looks like in Ireland and across the globe. Online casino enthusiasts in Ireland – whether male or female – can enjoy more insightful gambling pieces, including thorough reviews of the best Irish casinos sites and bonuses available. 
The Rise of Female Gamblers
There are no prizes for guessing just how frequently women gambled compared to men two decades ago. For a long time, the masculine gender remained the more predominant force across a raft of gambling forms – brick-and-mortar casino gaming, online casinos, sports betting, and horse race betting. However, as the industry has grown more popular, female gambling has begun to close up to its male counterpart. A 2018 study on the Irish gambling scene revealed the industry to be worth somewhere in the region of €8bn. That figure soared to an estimated €10bn the following year. These ever-rising numbers have been founded on the greater accessibility that technological innovations have introduced to the act of gambling. 
Women can now access the best online casinos in Ireland from the comfort of their homes, and it's starting to show in the percentage of women who take part in gambling. A 2019 study of the gender percentages of Irish gamblers revealed that in a gender-balanced sample, the likelihood of a man to have gambled within the previous 12 months stood at 70.5%. There was a 64.1% chance for a female to have gambled within that same period. These figures still indicate that men are still more likely to gamble than women, but they also show that the gap between genders (6%) is not as comprehensive as in earlier studies (10% and above). The rise of female gamblers owes a lot to the advent of online casinos; several online gaming sites have reported that a significant amount of their monthly customers are females. 
What Kind of Gamblers are Women?
The UK Gaming Commission surveyed a sample space of male and female participants and found that apart from the difference in the percentage of men and women who gambled, there was also a difference in the method both genders gambled with. The first manifestation of this latter difference came in the type of games that women preferred to play and has been backed up by some other studies carried out on the Irish gambling industry. These researches have revealed that women take a less risky approach to gambling, preferring to spend their time playing on machines that extend their playing times without having them spend too much money. 
Further studies on this subject have also shown that women differ significantly from men in how they react to losses made as they gamble. According to an Australian study carried out by the University of Adelaide, men tend to display more energetic reactions to the outcome of their gambling, including common outbursts of aggression. On the other hand, female gamblers reacted to losses in a more subtle and less jarring way. Most women show signs of distress as opposed to displaying any form of aggression after losing. 
Predicting the Future of World Gambling
There's quite a bit of excitement surrounding the future possibilities of global gambling, primarily founded on the activity's meteoric surge in popularity in recent times. In Ireland alone, the gambling industry consists of 10,000 gaming machines, 1100 bookmaker shops, and dozens of online gaming sites. In 2019 alone, an estimated €10bn was spent on gambling in Ireland. This annual spend was spread across online casino gaming, sports betting, horse racing, scratch cards, and lottery draws. Experts predict that by 2023, world gambling will be worth around €100bn, with online betting expected to be the headline driver for this exponential growth. Forecasts have also predicted that at least 70% of people aged between 21 – 40 will participate in some form of gambling activity by that time. 
Most Popular Online Gambling Games Among Women
Studies reveal that, compared to men, women have a greater tendency to stick to games of chance when they gamble. When a man visits a casino, he generally looks to play the game with the lowest house edge, the one where he can use his skills to put together a strategy that stands him a good chance of winning. With female gamblers, there appears to be an inclination towards games that do not require significant concentration levels. A recent survey has also indicated that more women have a preference for social gaming over the individual type. Some of the most popular online gambling options among women are:
Slots

: On a gender-neutral scale, online slots are easily the most popular option for gamblers in Ireland, so it adds up that female gamblers opt for them more than any other game. Surveys indicate that women are more likely to opt for

online slots

with central female characters and captivating storylines, with win percentages coming in third on the factors they look out for. 

Roulette

: Roulette is another online game that is pretty popular among women. Online European Roulette and Live Dealer Roulette offer a unique blend of class and simplicity that most female gamblers find attractive. 

Bingo

: Bingo can often come across as an old-fashioned game that's only pleasing to old-timers, but the introduction of online bingo has gone some way to changing that narrative. This game delivers a social experience enough to convince female gamblers to pitch their rent with it. 
Conclusion 
The amount of research done on the subject is one factor that should give you a clue as to the levels of popularity that female gambling has attained. As technology and innovations advance, gambling will continue to become a vastly more thrilling and easily accessible activity. And in turn, it'd become even more appealing to female gamblers. The male-dominated era of the industry is well and truly on the way out.

Mads "Viggomopsen" Mikkelsen crowned Red Bull Solo Q Champion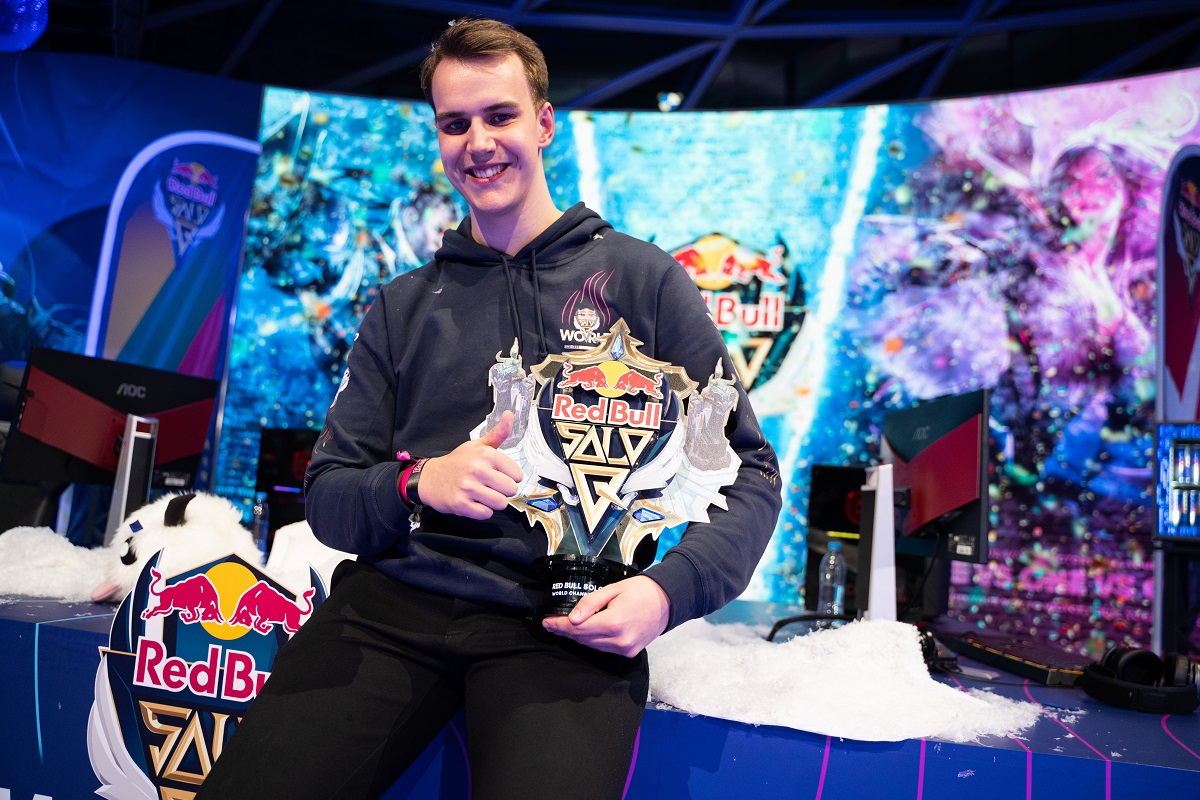 Reading Time:
2
minutes
Red Bull Solo Q, the official 1v1 League of Legends tournament, came to an exciting end this weekend as Mads "Viggomopsen" Mikkelsen was crowned the Red Bull Solo Q Champion, besting Arnas "arnax" Stepanauskas in a confident 4-2 victory.
Set in one of the most visited tourist attractions in Germany, BMW Welt, and with Eefje "Sjokz" Depoortere as global face of the initiative, the Red Bull Solo Q World Final closes out an amazing year for League of Legends Esports.
The Red Bull Solo Q World Final kicked off on Saturday, December 4th, with 19 of the world's best 1v1 League of Legends players entering the group stage to decide who moves on to the elimination rounds. The single lane map Howling Abyss saw players forced to switch up their usual playstyle– along with a sudden death mechanic pushing players to fight in a shrinking Ring of Fire after 7 minutes. The opening day saw the two USA players, DarkWings and bradleyyy eliminated, leaving North American fans with the Canadian Doxa as their only hope. French top-laner Raphaël "Lingwi" Claudé, who looked like a very strong competitor moving into the final, could only put forward a 1 win 3 loss performance which saw him eliminated in the group stage.
Sunday saw the kick-off of the Playoffs and elimination matches. Mads "Viggomopsen" Mikkelsen, one of the strongest players in the group stages, continued his dominating run all the way until the final, besting Hamboly 3-1, Doxa 3-0 and You MERT Bro 3-1 with amazing adaptability, switching up the playstyle based on his opponents' champion picks. On the other side of the bracket, Lithuanian ​​Arnas "arnax" Stepanauskas made his way to the final with tough 3-2 wins over both Shakara and Potatis, before besting HULKSMASH 3-1, with a thrilling final game where HULKSMASH looked sure to take First Blood.
Although Viggomopsen entered the final as the clear favourite, it was arnax who took an early lead with a win in game one. However, Viggomopsen's calmness and measured approach allowed him to take back control, winning the following three games in a calm and confident fashion. arnax took the W in a nail-biting game five, surviving with only a sliver of health left. However, staying composed in a closely fought game 6, Viggomopsen remained patient as the Ring of Fire enclosed and took First Blood, and the Red Bull Solo Q World Title.
Following the win, Viggomopsen said: "I think I really screwed up a lot, I should have won the matchup quite easily but I kinda panicked a couple of times. But thankfully the pick was too strong late game, so even though I was really nervous and really stressed out I still got it."
Speaking on Red Bull Solo Q, runner up arnax said: "The experience overall was great. I just took it one game at a time, I wanted to not come last place so going top two is great for me. I like all the guys, I'm really great friends with them all right now, so it's been great."
The show stopping final act of the renowned amateur circuit, Red Bull Solo Q features 1v1 duels where the player must draw "First Blood," take down the opponent's tower, or reach a 100-minion score to claim victory. Having run for a number of years, the tournament has seen multiple heartwarming success stories of amateurs competing in the tournament, and then progressing on to greater League of Legends success.
Spinomenal presents Santa's Wild Night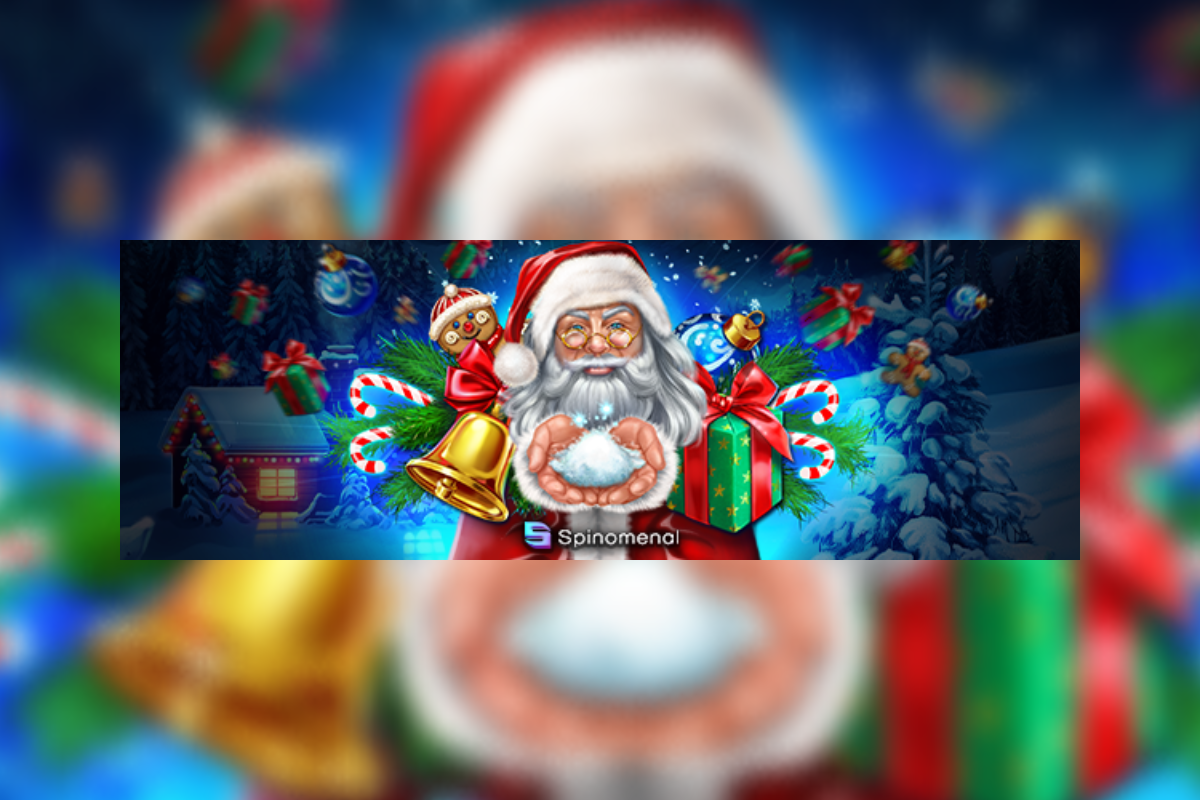 Reading Time:
< 1
minute
Spinomenal, the leading iGaming content provider, presents its latest slot Santa's Wild Night which promises to deliver plenty of festive cheer.
Santa's Wild Night is a seasonal triumph and has all the trimmings to make this an instant Christmas classic. Reveal three or more snow globes on the reels and a huge spinning snow globe will appear before coming to a stop on either 'Bonus' or 'Free Spins'. The Wild symbol represents any other symbol aside from the mystery snow globe.
If the bonus is unwrapped players will have a chance to spin the Wheel of Fortune where three different jackpots exist. Players initially have one spin and the maximum win is a massive x1000 total bet. If the funds allow, then players can buy another spin but only if no jackpot were landed on the opening attempt. Each total is accumulated and added to the sum paid out once the feature finishes.
Should the huge spinning snow globe, launched when three small ones are found in the main game, stop on Free Spins the player will enter the secondary feature. To begin, players are given 10 Free Spins. Four progress bars must be completed by players finding five Scattered Santa symbols and players are gifted another five spins once one of the bars is full. The progress bars are represented by a gingerbread man, bauble, present and bell. Each will turn gold once complete for the remainder of the feature to show players how they are getting on.
Spinomenal's CTO, Omer Henya, commented: "Santa's Wild Night delivers bundles of joy and is the perfect gift for the run up to Christmas. The game has two fun festive features for players to unwrap and both have the potential to provide untold Christmas cheer."
1X2 Network launches Britain's Got Talent Megaways exclusively with 32Red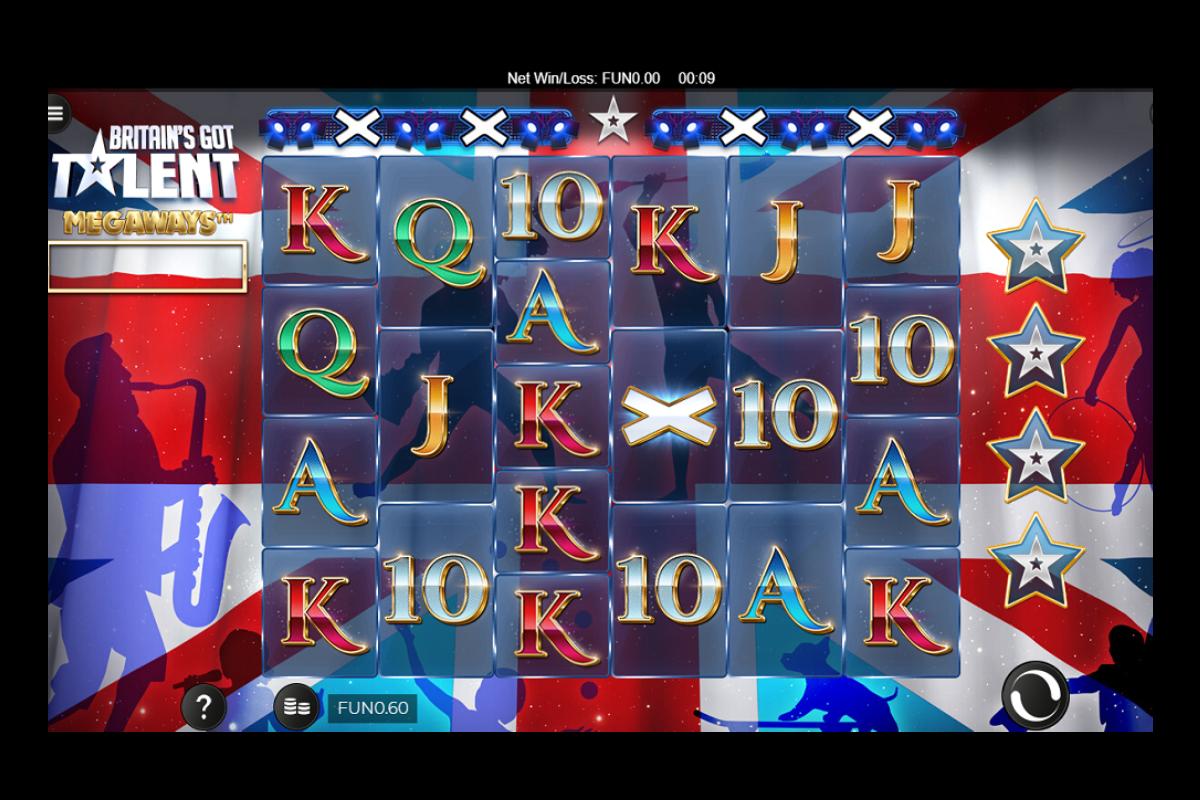 Reading Time:
2
minutes
Show stopping slot has been developed using the provider's innovative Branded MegawaysTM concept and promises to help players top the big-win charts
1X2 Network, the provider behind some of this year's hottest slot games, is helping 32Red make its players feel like the star of the show following the exclusive launch of Britain's Got Talent MegawaysTM.
Britain's Got Talent MegawaysTM has been built using the developer's Branded MegawaysTM product, which allows operators to quickly and cost effectively launch bespoke MegawaysTM slots based on their branding or other themes and IP.
The slot is a six reel, two to seven row game with variable win ways from 64 to 117,649. It is packed with show stopping bonuses and features including Wilds, x2 Wilds, Free Tumbles, Free Spins and Incremental Multipliers all designed to help players top the big win charts.
Free Spins trigger when successive Tumbles occur with a minimum of four Tumbles required to trigger eight Free Games. During Free Spins, reels with seven symbols lock at that number of symbols for the entirety of the Free Games feature.
Britain's Got Talent MegawaysTM has been designed and developed exclusively for 32Red by 1X2 Network's Iron Dog Studio subsidiary. The game went from concept to go live in record time, taking less than 8 weeks to complete.
Rory Kimber, Director of Account Management and Marketing at 1X2 Network, said: "We are delighted to have extended our successful partnership with 32Red by launching Britain's Got Talent MegawaysTM exclusively to its players, who will enjoy taking centre stage in what is a hugely entertaining slot.
"Our Branded MegawaysTM concept was initially designed to allow operators to quickly and cost effectively launch MegawaysTM slots based on their own branding, but this launch shows that it goes way beyond that to include other brands, franchises and IP.
"Britain's definitely got talent, and so does the Iron Dog Studio team which was able to take this slot from concept to launch in 7 weeks. Gameshow themed slots are incredibly popular right now and in Britain's Got Talent MegawaysTM 32Red has a slot that will dominate the ratings."
Adam Newnham Commercial Manager at 32Red, said: "1X2 Network and its Iron Dog Studio division have done an incredible job with Britain's Got Talent MegawaysTM and we are thrilled to be launching it to our players on an exclusive basis.
"Britain's Got Talent has been a hit entertainment TV show over the last 15 years and we are delighted that our players can now enjoy this fun and entertaining slot."