Real Dealer cement position in Spanish market with third local-language release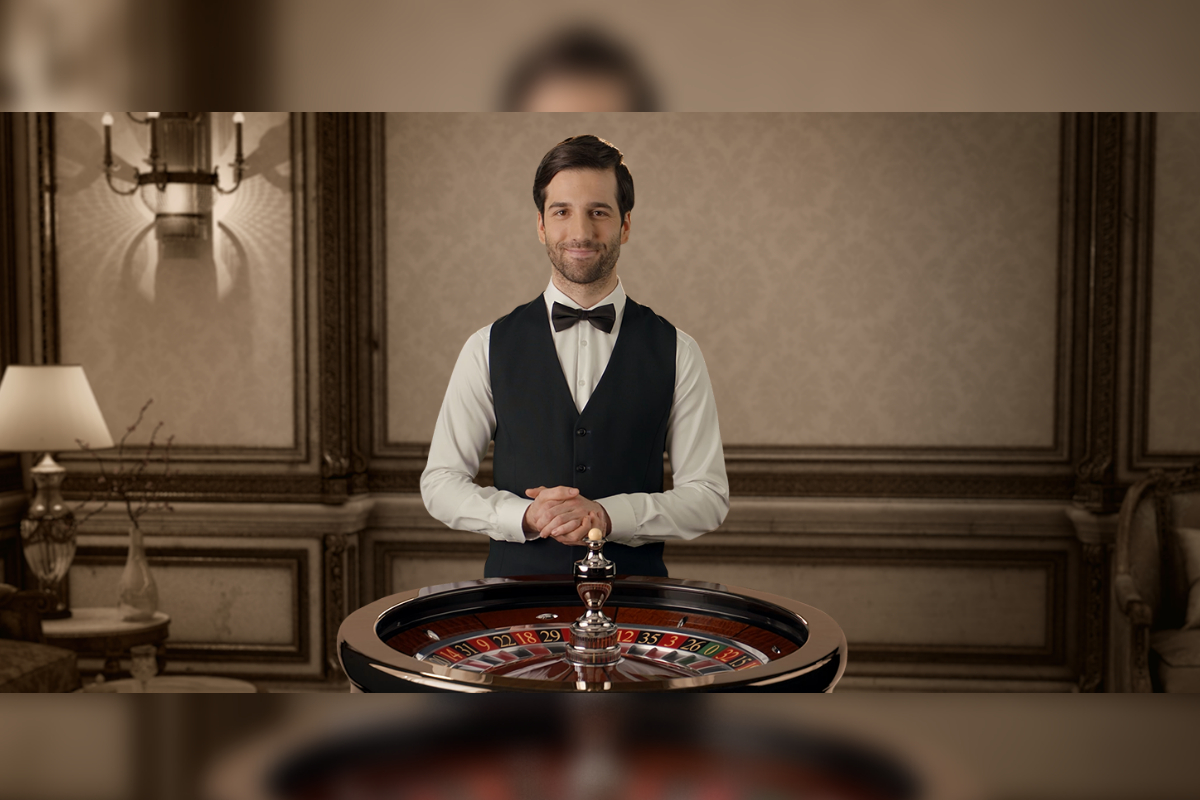 Reading Time:
2
minutes
Cinematic casino game specialists build on recent localisation successes with the launch of Real Roulette con Tomas
Real Dealer Studios, the developers of immersive RNG casino games made from cinema-quality video, have continued their mission to court Spanish players this week with the launch of Real Roulette con Tomas.
The new game, which is the company's third Spanish-speaking release in as many months, combines the pick-up-and-play appeal of a typical RNG-powered roulette title with the sort of highly-polished video typically found in a Hollywood film.
As with Real Dealer's other titles, Real Roulette con Tomas provides players with simulated one-on-one dealer interaction by integrating the recorded video into a sophisticated game framework.  The unique approach results in smooth and seamless gameplay without the noise and distraction that you'd find in live casino.
Tomas, played by a professional Spanish actor, hails from the northern mountains of Spain. His engaging and charismatic presence on the screen is certain to strike a chord with players in the market.
This latest release comes on the heels of Spanish-language titles Real Roulette con Angela and Real Roulette con Laura, which debuted in August and October, respectively, and can already be found at a host of online casinos. Real Roulette con Tomas will now build on the success of those games, allowing the studio to connect with even more players and further strengthen its presence in the Spanish market.
Real Dealer initially launched in the country in June with four English-language Real Roulette titles and has since expanded its offering there to include additional roulette variations as well as the Fortune Finder show game. The studio's decision to produce localised games came after close consultation with its Spanish partners.
Shane Cotter, Chief Product Officer at Real Dealer Studios, said: "The release of our third fully-localised game in Spain really showcases why we're becoming such a popular alternative to live casino games. Our cinematic production process allows us to deliver titles that are tailor-made to meet specific country demands, without the overheads associated with 24/7 live video streaming.
"As such, we're able to create a range of cinematic casino games that are not only quick to market, but also have the scope to easily include other languages and unique concepts such as local celebrity dealers."
"Cheer for those who cheer for us": FAVBET calls on Ukrainian football fans to support Ukraine's allies at the 2022 World Cup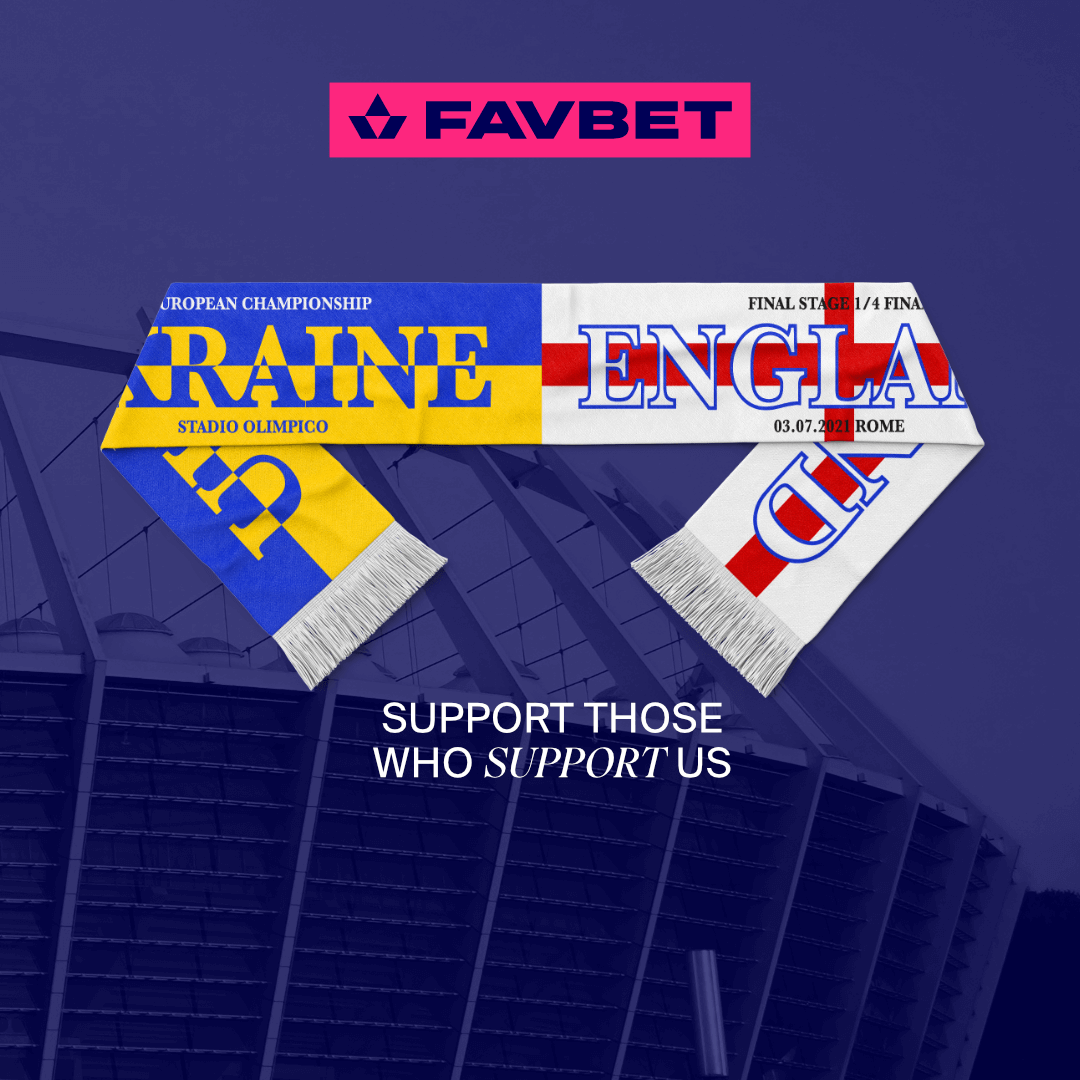 Reading Time:
3
minutes
November 20 marked the kickoff of the 2022 FIFA World Cup in Qatar. An event long anticipated by football fans and quite unique in several respects. This year, for the first time ever, the World Cup takes place in the Middle East, in winter, and… against the backdrop of the largest military confrontation in Europe since World War II.
While the stands of Qatari stadiums explode with applause, Ukrainian fans hear explosions in the streets of their cities, and the Ukrainian army bravely resists unprovoked Russian aggression on the several thousand kilometers of frontlines.
However, even in such circumstances, FAVBET and Kyiv-based creative agency Taktika found a way to engage Ukrainian fans and remind the world that football is not only about fighting, but also about unity and support that goes beyond the borders.
"The world will not see our team on Qatar's football pitches, but for almost a year it has been watching our fight on a pitch of a different kind – the battlefield. And not only watching, but tirelessly supporting. England, the Netherlands, Spain, Poland, the USA, France and many other countries have been supplying and training the Ukrainian military, providing shelter to our citizens and defending our interests on the diplomatic front. We decided that the World Cup is a great opportunity to say thank you to Ukraine's allies for this unwavering support," says FAVBET's creative copywriter Mykola Bezkrovnyi.
The campaign is based on short videos shot on the streets of Ukraine's capital city of Kyiv. The centerpiece of the story are the Ukrainian fans with vintage scarves, which, many years ago, they waved during the matches of Ukraine's team against our current allies. "We once held these scarves because we fiercely wanted to defeat you. We hold them now because we sincerely want you to win. Just like you want us to win too," says the voiceover of the campaign's manifesto.
"This campaign was Favbet's idea, and our task was to find the best form and style for it. We realized that we once used to be opponents on the football pitch with almost all of our current allies. Now, the scarves from these matches are turning from symbols of our rivalry into those of unity. Many fans still have them at home as a memory. We decided to use thescarves as a powerful visual symbol and built a campaign around them," says Roman Gurbanov, Taktika co-founder and creative director.
In addition to the manifesto, the campaign also includes videos dedicated to supporting particular Ukrainian allies like Poland and England. The videos were shot by Ukraine-based studio Digital Religion known for their advertising work for the world's leading brands like Samsung, Visa, Pepsi, Uber, and others. Check out the videos on FAVBET's YouTube:
FAVBET's new campaign is not only a token of gratitude to the allies, but also a reminder that the war, unlike a football match, does not end with the referee's whistle. While the World Cup will wrap up in a few weeks, Ukraine will continue its fight against the aggressor that seeks to destroy Ukrainian identity and its need for support will remain as high as ever. That is why FAVBET Foundation is now accepting international donations so that football fans from all over the world can also contribute to Ukraine's victory. Make your donation on the Foundation's official page. 
As an international company with Ukrainian roots, FAVBET has been supporting Ukraine since the first days of Russia's full-scale invasion, implementing numerous humanitarian initiatives and providing the Ukrainian military with the necessary equipment. Today, 95% of FAVBET Foundation's projects are focused on helping the country's citizens and the army, i. e. evacuating residents of frontline cities, purchasing ambulances and vehicles for the needs of the Armed Forces, as well as supplying high-tech communications equipment and drones.
Credentials
FAVBET
Head of Brand – Alexander Tarasov
Brand Manager – Anna Lytvynchuk
Marketing Project Manager – Yanina Baranetska
Creative Producer – Oleksii Marakhovskyi
Digital Content Producer – Iryna Kondratyeva
Creative Lead – Anatoly Simachynskyi
Creative Copywriter – Mykola Bezkrovnyi
Digital Religion
Director – Gleb Feldman
Taktika
Creative Director – Roman Gurbanov
Art Director – Illia Pochkun
World Esports Championships Finals Begin with Spectacular Opening Ceremony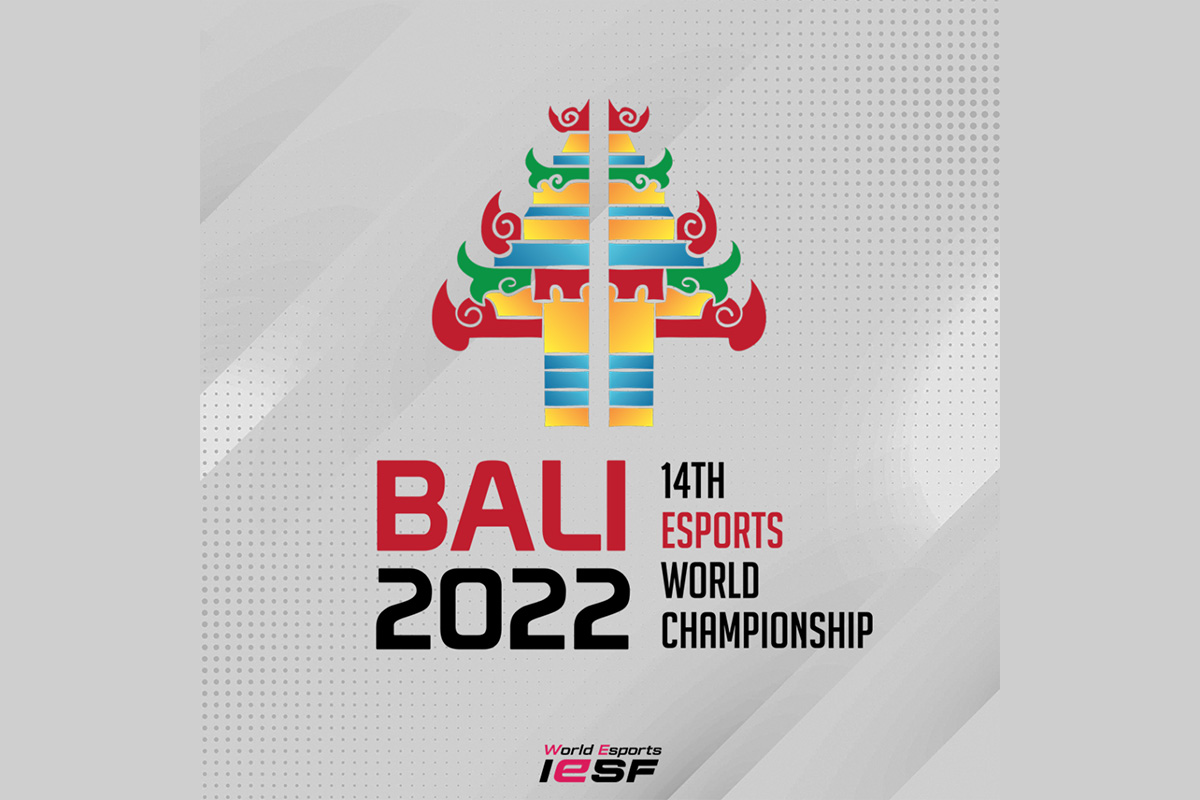 Reading Time:
2
minutes
IESF welcomes World Esports Family to Bali for the largest edition of its flagship event
The International Esports Federation (IESF) officially opened the 14th World Esports Championships Finals today in Bali, Indonesia. The Opening Ceremony kicked off IESF's historic WE Championships with an athlete parade, special performances, and speeches from IESF President Vlad Marinescu and Esports Federation of Indonesia (PBESI) President Budi Gunawan at the Merusaka Nusa Dua Hotel. 
The ceremony welcomed athletes, referees, fans, event organizers, government officials, and others from the World Esports Family. The ceremony began with the Indonesia Raya, the national anthem of Indonesia, and the official PBESI march. IESF then did an official raising of its flag to mark the start of the event. Inspired by Indonesian and Balinese culture, the ceremony featured traditional dances as well as extraordinary performances by Indonesian artists Alffy Rev, Wizzy, and Ecko.
The WE Championships remain the sole international esports competition where athletes compete to represent their countries. Over 600 players representing 106 countries will compete across six games: CS:GO, Dota 2, Mobile Legends: Bang Bang, eFootball ™  2023, Tekken 7, and PUBG Mobile, making this the largest and most geographically diverse edition of the event since its inception in 2008 with a record prize pool of $500,000. 
An athlete representative from each country joined in the athlete parade of the Opening Ceremony to carry their country's flag to celebrate the event's largest and most inclusive edition. Additionally, IESF showcased its commitment to responsible gaming and providing referees with the highest level of certification to ensure fair and safe competition. This year's referees took an oath on stage during the Opening Ceremony, alongside an athlete representative, to safeguard responsible gaming. 
IESF President Vlad Marinescu spoke at the ceremony and said: "Welcome to Bali for the 2022 World Esports Championships Finals. We are elated to see a historic 106 countries, more than double from last year's edition, competing in the 14th edition of this event right here in the Land of Gods.  All of you here in this beautiful country and those watching are proof and reflection of the growth and progress of the World Esports Family."
In his speech, PBESI President Budi Gunawan said: "The Indonesia Esports Summit and the 14th IESF World Esports Championships, wil declare our commitment to set new standards for organizing world class esports event. We sincerely hope that the 14th IESF World Esports Championships Bali 2022 will be a new momentum for all these great talents from around the world to build friendship and peace" 
The competition will conclude with the Closing Ceremony and a special announcement on December 11, where one nation will be crowned the World Esports champion. 
The Finals will be live-streamed across seven IESF Twitch channels, one dedicated for each game. The full lineup of competing nations and all other information related to WEC can be found on the official website. 
SOFTSWISS Jackpot Aggregator Announced New Campaign with Spinago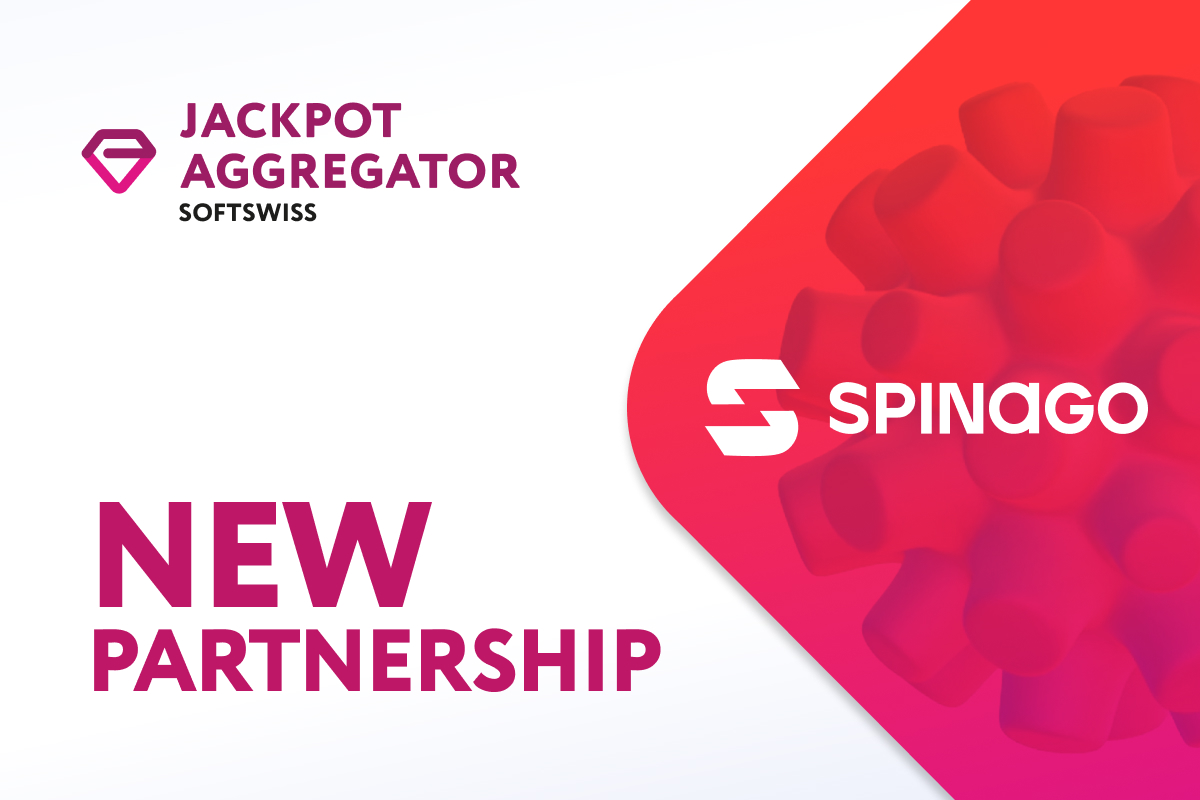 Reading Time:
2
minutes
Online jackpot campaigns are becoming extremely popular in the iGaming community as a powerful tool to attract and retain players and improve overall brand performance. This trend is all the more reinforced by the SOFTSWISS Jackpot Aggregator's new cooperation with Spinago, as the two partners launch a worldwide jackpot campaign.
Spinago has been operating under a Curacao license since 2020, managing a varied game and sports betting portfolio. The operator accepts deposits in fiat and cryptocurrencies and provides 24/7 player support.  
In partnership with the Jackpot Aggregator, Spinago has launched its first jackpot campaign with three independent levels: Standart, Mega, and Grand. Each level offers unique progressive money prizes, with a maximum reward of 80,000 AUD to a lucky player. The jackpot campaign has no wager. Players might bet in slots and live games with a minimum bet of 1.5 AUD. There are no restrictions on the number of bets, same as there are no limits on raffled hits. 
Besides setting up the promotional campaign, the SOFTSWISS Jackpot Aggregator provides end-to-end support to ensure a smooth and seamless user experience. 
Reflecting on the collaboration, the Spinago team notes: "We appreciate working with the software provider who offers not only a flexibly configurable product but also reliable support. The team behind the Jackpot Aggregator managed to quickly set up the campaign and settle all the details with us, taking into account our goals and requirements."
Aliaskei Douhin, Head of SOFTSWISS Jackpot Aggregator, shares his thoughts about the partnership: "We are proud to see an increasing number of iGaming operators who elect to use our product as a driver of growth and scaling. The Jackpot Aggregator team is grateful to Spinago for the trust and opportunity to show how this jackpot campaign will attract new players and reactivate existing ones."
The SOFTSWISS Jackpot Aggregator offers a unique, multi-purpose Jackpot as a Service (JaaS) business model to strengthen brand performance and boost player acquisition and retention.