"The key to our success is our ability to identify new trends and opportunities" – Exclusive Q&A with Max Sevostianov, Chief Commercial Officer at Betbazar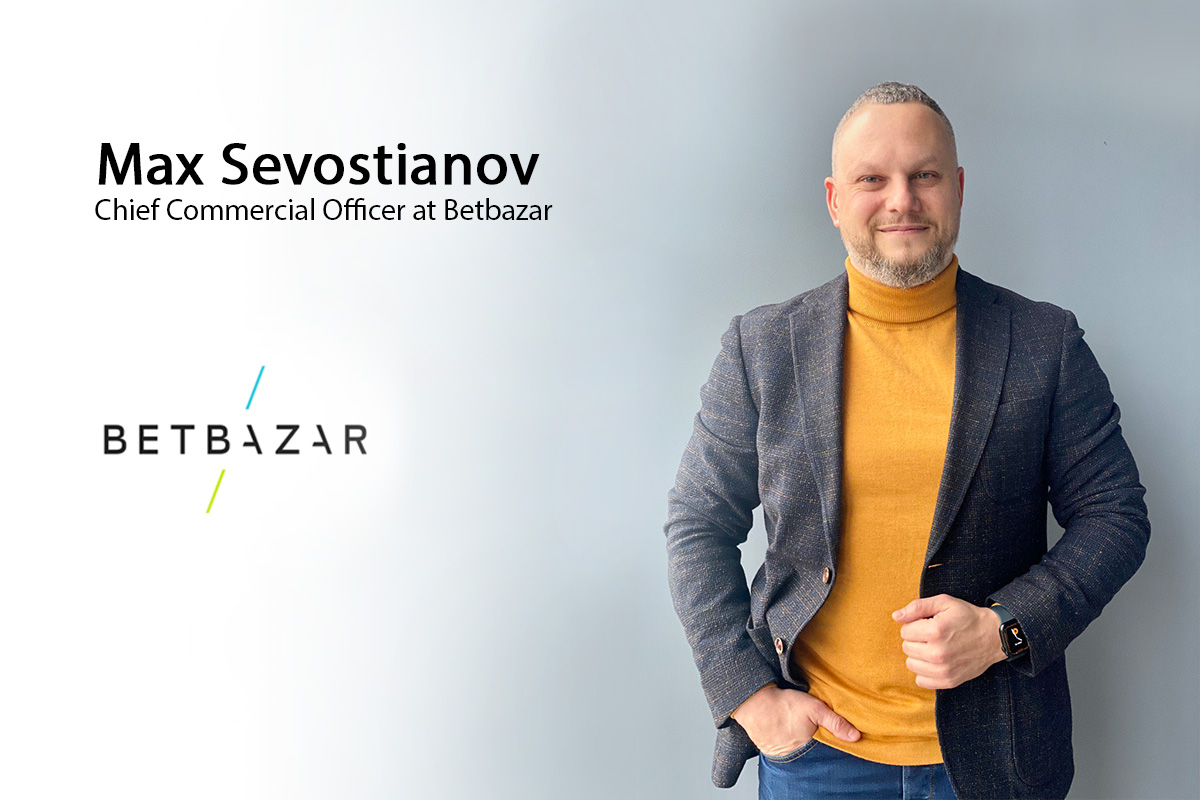 Reading Time:
5
minutes
Following a year of formidable growth for the industry's leading matchmaker and sales house, Betbazar, the company's Chief Commercial Officer Max Sevostianov spoke to us about its success, the changing nature of sports betting with the advent of Esports and how AI is leading the way.
Congratulations on your two-year anniversary at Betbazar! Can you talk us through your vision when joining the company and how you and your team have created such record-breaking growth over the past year and a half?  
From the outside, I could always see that the iGaming industry held plenty of growth potential, so it was an ambition of mine to get involved. Given the business model and vision, Betbazar had and has, I knew it was something I wanted to be a part of. I have enough experience working in the B2B segment to know precisely how to build the proposition Betbazar offers.
Given the nature of recent global events, it's been a challenging couple of years. Still, we have concentrated on analysing the sales processes and optimising our role as a global sales house.
I believe the key to our success is our ability to identify new trends and opportunities. We help our partners to integrate their content effectively. It has been crucial when dealing with a new concept such as Esports. During the pandemic, when top tier sports events were cancelled, we managed to support our clients by providing them with a new form of content.
Looking back at the last 18-months, what do you see as key to contributing to the company's success?
A clear vision of what we want to achieve and a deep understanding of the types of products needed for our partners' success has been essential. We have taken a data-driven approach to identify the right products for the right clients. We use transparent sales processes in the B2B segment, and we always try to find new approaches as well. Our priority is to build relationships, not only for the business side but also for growing human relationships. It has proven to be the best way to identify the client's needs.
For example, we know that the modern player wants fast, engaging and easy-to-understand betting products. This audience needs to feel the integrity of the stats behind the product they are using. For example, our esports partner, BETER, is very popular with the millennial and GenZ age group as it has what they're looking for. It made them an ideal candidate to become one of the industry's favourite Esports providers. Such growth, where we can symbiotically benefit each other, is exactly what Betbazar is aiming for.
What do you believe differentiates Betbazar's business model in terms of what you're able to bring to your partners?
We're unique in what we do, and our client-first approach is what makes us stand out. We learned during our journey that content creators often don't have the sales capabilities they need. They can create the perfect product, but it can be challenging to find the perfect client. Betting providers are also constantly under pressure to identify which products will take off on their websites. Betbazar, as a global sales house, has expertise in B2B sales and clients needs. We help to choose the most appropriate product for the client. We also assist in managing the integration process to make sure it goes as smoothly as possible.
Your experience spans more than 20 years across both B2C and B2B, how do you feel your experience has contributed to what you've brought to Betbazar?
In my opinion, there is a connection between B2C and B2B sales in the betting business. We negotiate directly with the business, and we present the content they might be interested in. Yet the final user of this content is a B2C client, which is an audience whose needs must be taken into account while selling the product. Doing that effectively comes down to being able to build mutually beneficial relationships. It is another reason our business model has worked so well.
When I started working at Betbazar, I shaped the structure that helped us provide a client with all necessary information right after the connection was established. You need to understand that the betting business develops immensely fast, new products appear on the market in the blink of an eye, and it's us who present them to the client. We constantly monitor and research the market to give our clients the latest trends and create a transparent information sharing process. This clarity is always the best way to retain clients for as long as possible. Experience in doing this is what I bring to the table.
Looking to this year in terms of betting, how much has the B2B and B2C landscape changed in the last year?
We saw a lot of mergers and acquisitions this year, including 888 with William Hill, DraftKings with Entain, Kindred with Abios. Companies are clearly looking to create in-house technology stacks and move away from outsourcing software. We are seeing huge companies looking to start-ups with a winning edge to offer technological and AI-driven solutions, and this is just the beginning. Next year we will likely see more M&A action for this reason – as the business case is clear for many to integrate their tech internally.
On the B2C side, the audience is changing. As we've seen with millennials and Gen Z, the way they want to be entertained evolves at the speed of technology, so an effective offering needs to be just as dynamic. Operators need the right insights and the right data to be able to keep up with this kind of fluid demand. How they want to be engaged, what devices they want to use, and what games they like are all in flux. A data-informed solution is the only way to achieve this.
Given your wide selection of products, which B2B supply-side verticals are going to prove key to 2022 success for operators?
No one is surprised that Esports betting is growing in popularity, and it will continue to increase. The priority for the B2B segment is to develop new products that cater to these needs. The integration process also has to be streamlined, which is why we're seeing plenty of tech being integrated in-house.
I saw The International DOTA 2 tournament, and there is a lot going on in that, even I wasn't always able to follow it! What became clear to me is that this type of player enjoys investigating different game mechanics. So, it is as important to provide new mechanics as it is to have unique content. The gamification of the betting process is becoming more important in this way.
The key now to attracting the audience is personalisation. It is by far the fastest route to a young audience today.   Modern content must include not only high-quality video, information about the players, statistics, but also a correct marketing approach should be applied to present the content in a favourable light.
Looking at the next few years – how much do you believe sportsbooks and casinos are going to be shaped by player demand and what's going to change?
AI is going to play a much more significant role, and the collection of data to inform these processes will become a far bigger priority for sports betting providers. As a result, we will see more personalised betting for players. We are going to see more intuitive additions of sportsbooks to online casinos to maximise cross-selling and retain their existing audience.
New games will definitely be introduced to the market. I am sure in the upcoming years Esport will become just as popular as the regular sport, if not more popular.
Online betting will continue to grow as people adapt to a post-Covid world. Tech development will inevitably surprise us since we already know the betting industry is one of the most progressive in the world.
New approaches to responsible gaming will also appear as the industry grows. It will be a major step to creating a better customer experience and taking the sector to the next level.
Introducing new verticals to the online casino space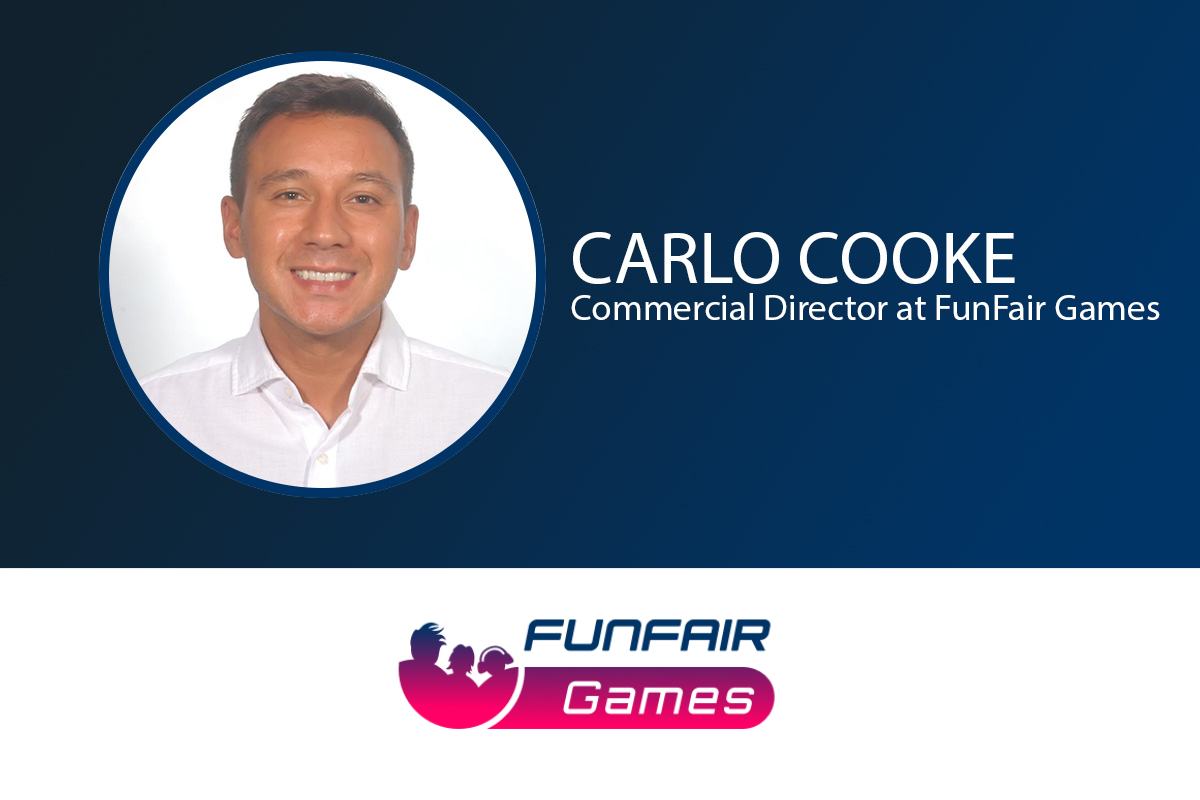 Reading Time:
3
minutes
FunFair Games made its debut in 2020 to take advantage of the non-traditional games vertical including crash and multiplayer content. Since its inception, the company has experienced a great level of traction, and recently boosted its management team to help further scale the business and enhance its product pipeline. Carlo Cooke was appointed Commercial Director just over six months ago and speaks to European Gaming about his experience with the company and the challenges and opportunities with introducing new products in a crowded marketplace.
What are the biggest challenges in selling-in non-traditional content to operators?
Whilst there are undoubtedly top performing non-traditional games already in the market, the vertical is still very much in its infancy in contrast to slots. There is not even really an established vocabulary with some operators referring to the genre as crash or arcade, and others as non-traditional or even just games. This also means that there isn't necessarily a natural home for the games in the casino lobby yet, and they are often positioned amongst slots. As we are somewhat targeting a different demographic to the slot player (although our content appeals to this audience as well), we believe that this causes some confusion.
Larger operators with their own technical infrastructure are able to substantiate a dedicated tab for non-traditional games, further supported by significantly larger acquisition/CRM budgets. In other words, they can afford to experiment. In contrast, smaller operators may be more limited in their capacity to position or market this emerging content.
The approach that we are taking is to share our learnings and to educate and inform both operators and players on a localised and market relevant level.
Are you finding that operators are slow/reluctant to accept new and different verticals?
Not at all! It's quite the opposite in the sense that our content is genuinely something new and innovative, and for that reason, it is in high demand. Casino and content managers are always on the lookout for the next big thing, and multiplayer experiences, which help to create an authentic sense of community, are currently extremely sought-after. We find this really encouraging and it keeps the creative juices flowing in the FunFair Games workshop.
I also take the view that there is immense job satisfaction (both from a B2C and a B2B perspective) in being the first to market with an innovative product, or the first to experiment and get it right. This is why I believe this vertical is so appealing and exciting at the moment. Whilst slots are still the core for many operators, we're definitely in the middle of a sea-change at the moment. I believe the foundation of the non-traditional vertical has been laid, and we're finding that more operators have the appetite to test our content within their respective audiences, and across their target markets.
When speaking to operators, what are the biggest frustrations that you hope to solve for them when it comes to innovative new content?
We believe that Gen Z and Y simply do not engage with slots in the same way as previous generations. As this younger audience is continuously emerging in the iGaming space, it creates an opportunity for operators to provide a new experience, one which is akin to meeting the high expectations of that demographic. One of our core values is to fill this gap by creating more social (as opposed to solitary), and more active (player driven volatility) games, whilst keeping them simple and engaging. In addition to this, we'll also be exploring new features and tools in the coming months ahead!
You have expanded into a few new markets in 2022, what's next on the agenda?
It might be late in the year, but there is still a lot more to come from FunFair Games. It's true that this year saw us increase our presence in key markets, such as the UK, Italy and Belgium to name a few. This momentum is still truly ongoing and we'll aim to make the most of the last remaining weeks of the year from a distribution point of view, as well as celebrating the launch of new customers. There is currently a genuine buzz at the studio for our roadmap next year. We've recently hired a new Head of Game design and Math who is working hard with our CEO to produce some incredible games which will be available for our clients in the near future so watch this space!
A unique World Cup – on and off the pitch!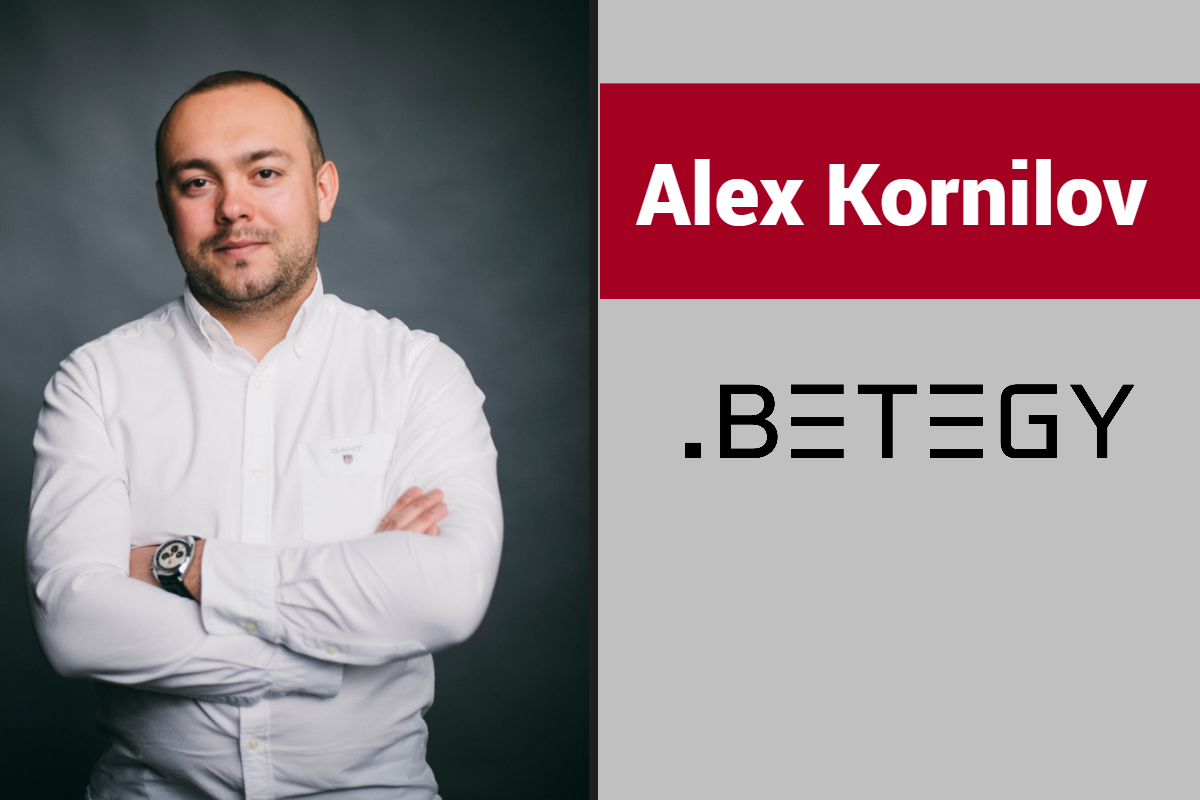 Reading Time:
4
minutes
The World Cup is held every four years and this edition of the most famous football tournament on the planet is unique given the venue and the fact it sits right in the middle of the domestic season.
With that in mind, how does this affect user engagement and betting patterns over the course of this prestigious competition? We spoke to BETEGY CEO, Alex Kornilov who gives his insights into how successful engagement with players could be.
With football already Europe's most popular sport, what new ways of user engagement have you put together for the World Cup?
This football season brought many ways to explore user engagement into the industry. The World Cup in Qatar is the real test to show the best approaches to customers' experience. At BETEGY, we knew that online betting would thrive during the tournament, and we have managed to deliver creative visuals with live data from all the matches, which can be used in various formats and presented on different platforms.
The World Cup is being hosted right in the middle of the domestic football season across Europe. Does this make the World Cup more or less popular from a betting perspective?
The World Cup has always been one of the most significant events in the betting industry –  and I see no reason for this iteration to be less popular than before. In addition, the tournament duration has been decreased to 28 days, meaning more matches squeezed into a shorter space of time. This is definitely going to help keep the audience's excitement and engagement at their highest.
The only competitor for the attention of sports punters will be the upcoming holiday hustle when people will be getting all set for the festive season. However, I don't see that as a big risk. With football fans watching the biggest football event of the year from the comfort of their own homes, it's an excellent opportunity to attract a new audience to the betting market.
A Middle Eastern country is hosting the World Cup for the first time. How is this unique environment playing to BETEGY's strengths, given the majority of fans are watching from home?
With more fans watching football from home, keeping them entertained with the most high-quality offering and products is very important. Players in the industry will compete for the fans' attention and will do their best to build a scalable relationship with them beyond the World Cup. Live scores, statistics, and betting prices in various markets must be delivered to the users' screens with no delay and with the best look and feel. This is one of the aspects BETEGY is the best at – and we have thoroughly prepared to help our clients solve the pain points related to it.
With Europe not due to host another World Cup until 2030 at the earliest, is it a positive for technology and engagement that the tournament is being held in nations where football popularity is on the rise? 
The next World Cup will take place in 16 different cities across North America. This tournament is probably the most important in the context of how "soccer" has been promoted in the United States recently. On one side, the USSF and the MLS clubs have been working a lot to promote soccer locally by bringing top-class players into the league. On the other hand, the US has rarely stuck to the traditional European perception of sport and football in particular. Sport in the US serves its goal – to entertain the audience. Strategists at NBA or NFL would do almost anything to keep fans engaged and ensure all the remote viewers are enjoying the show.
Also, this new, next-gen audience is highly discerning  – which pushes the market to deliver innovative solutions and ideas to engage, excite and entertain. For sports tech and entertainment companies, it's a huge opportunity and a challenge at the same time to find a key to the hearts and minds of potential new football fans. Some best practices for the US market are already known, so bringing football to new horizons is a certain path to making this game even more beautiful.
How can companies capture this new wave of interest?
US sports fans are already used to high standards of the content delivered to them. Everyone who wants to surf this wave of delight should definitely focus on innovation and quality. I've noticed that people love to know what's happening on the pitch and, at the same time, are always willing to guess what's going to happen next. The rise of technology helps to understand the game better, it gives birth to new betting markets, but it also helps companies enhance the users' involvement in the game.
With the US online betting market opening, many players from the industry are seeking an opportunity to test their best offering on new audiences. Since soccer is undoubtedly on the rise, a chance to attract American bettors became a significant pull factor for most industry members – and we're very excited with what we're doing at BETEGY.
It has been 20 years since a non-European country won the World Cup. Do you think a European nation will win this prestigious tournament this year given the first round of results?
The first round has shown that football has advanced at all levels, especially geographically. For example, some national teams from Asia have had tremendous results against supposedly much stronger rivals from South America and Europe. And it's not only about the result – those teams' performance and style of play are a delight to watch. At this stage, almost any underdog has the chance to proceed to the knockout stages and refute the odds.
In my opinion, some Latin American national teams have a high chance of winning the World Cup. Still, they'll need to deliver their best performance against the highly-experienced European contenders. It will be fascinating to watch it all happening. And may the best team win!
Exclusive Q&A w/ Paul Buianov, Founder and CEO at BetCare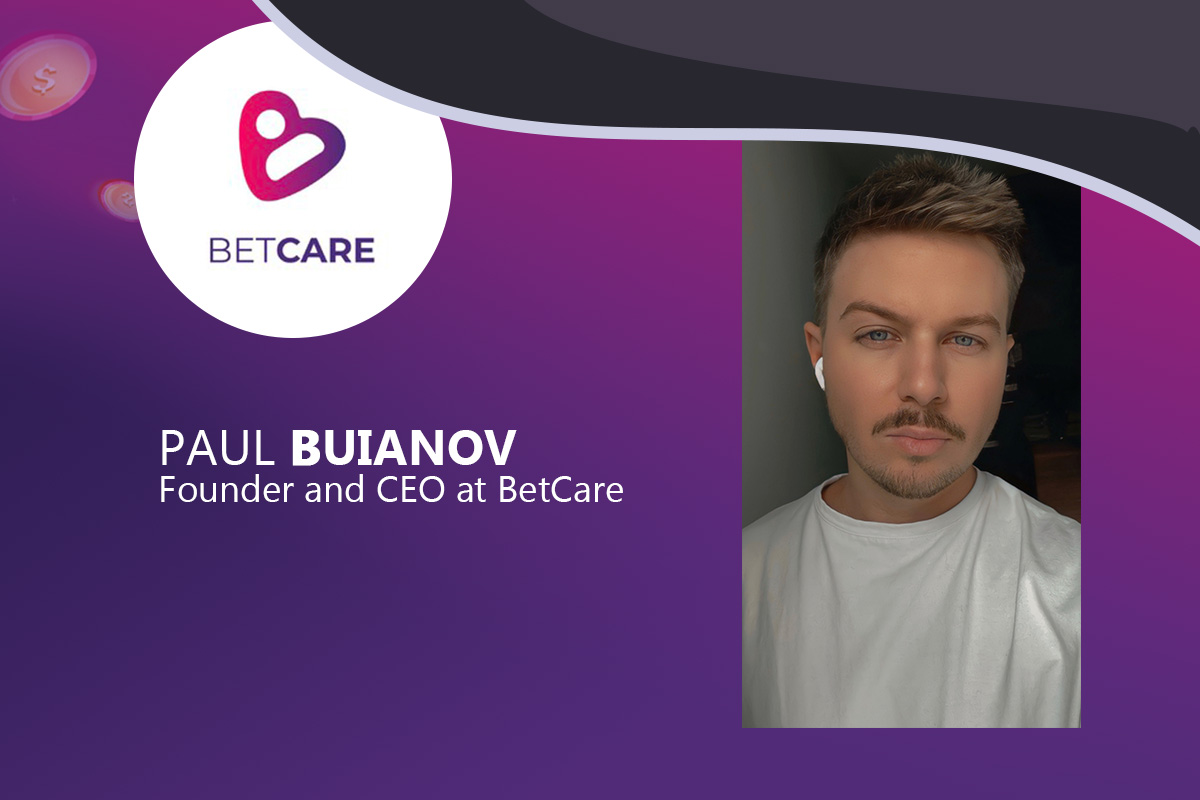 Reading Time:
3
minutes
Why is customer service so important for online casino operators? How does it allow them to stand out from their rivals? 
Customer service is one of the most powerful player acquisition tools available to online casino and sportsbook operators. It allows brands to quickly build trust with players, and to answer any questions they may have before signing up, depositing and playing. This makes it a very important part of the onboarding process. Customer support is very much the front line for operators and the first point of contact the player will have with the brand. It's also vital to retention, with good customer service providing players with answers to any questions they may have, resolving technical issues and strengthening responsible gambling processes and procedures. This means that customer service can be a significant differentiator, making players feel better looked after and more appreciated than at rival brands. The personal touch should never be underestimated, as this is often what keeps players coming back for more.
What are the key challenges that operators face when it comes to customer support? Does this differ from market to market? If so, how? 
The greatest challenge with customer support in any market is ensuring that player questions are answered and that requests are satisfied. This might sound easy, but it's not. Customer support must be available 24 hours a day, seven days a week. Agents must have a deep understanding of the online casino/sportsbook and how it works, while also being able to communicate with players with patience and empathy, and in a language they understand. This is especially challenging for operators active in multiple markets around the world – like the rest of their proposition, customer support must be localised.
How can these challenges be overcome? 
To overcome these challenges, operators must build out a sophisticated customer support function with a highly trained team that can provide round-the-clock support in the market where their brands are active. What's more, they must not be afraid to communicate with players – ultimately, communication is what makes customers feel valued and important to the brand. Internally, customer support must have a clear understanding of the business and the casino/sportsbook and have a direct line of communication with other departments and teams. This is the only way issues can be effectively escalated and resolved. As you can tell, customer support is a vast, all-encompassing part of the business and that's why many operators look to outsource this part of the business to specialist third parties.
What does gold standard customer support look like? How can it be achieved?
In addition to the above, gold-standard customer support must be available to support players across all touchpoints and moments in their journey with the casino or sportsbook. This covers from the first time they land on the site through onboarding, depositing, playing, withdrawing and loyalty. That's why it is so important for agents to be highly trained and also work hand in hand with other departments in order to be able to deliver the support players need with any aspect of the brand or their play.
Is customer service important from a responsible gambling perspective? How? 
Yes, it is vital. Effective responsible gambling comes down to communication with players and customer support agents are best placed to do this. By asking the right questions, they can understand player behaviours and help to determine if they are displaying signs of problem play. Those with the right training can also make interventions and direct players to the support they need. But customer service can also be preventive, making players aware of the risks of gambling addiction and helping them use the tools available to keep in control of their play. Ultimately, prevention is the best approach as it stops players going on to generate gambling problems, and customer support is a very effective preventative tool.
Why should operators look to outsource customer support rather than build an in-house team?
Building out a customer service function is a significant undertaking, especially for smaller operators that tend to have to prioritise other areas of the business. Customer support specialists such as BetCare can take control of the entire function and localise it for each of the markets the operator targets. We have the experience and the expertise to know what it takes to deliver five-star support, and the team in place to provide it. We also offer a range of additional services and solutions, such as reactivation, attracting players including mass-mailing and SMS campaigns along with KYC, risk payments and analysis of players' behavioural patterns.
We pay special attention to VIP players, not only by providing exceptional service in a range of languages but also by varying our communication channels. We initiate communication with VIPs and, even more importantly, via the platforms they want to use.