Lady Luck Games signs exclusive Letter of Intent with the intention of acquiring Revolver Gaming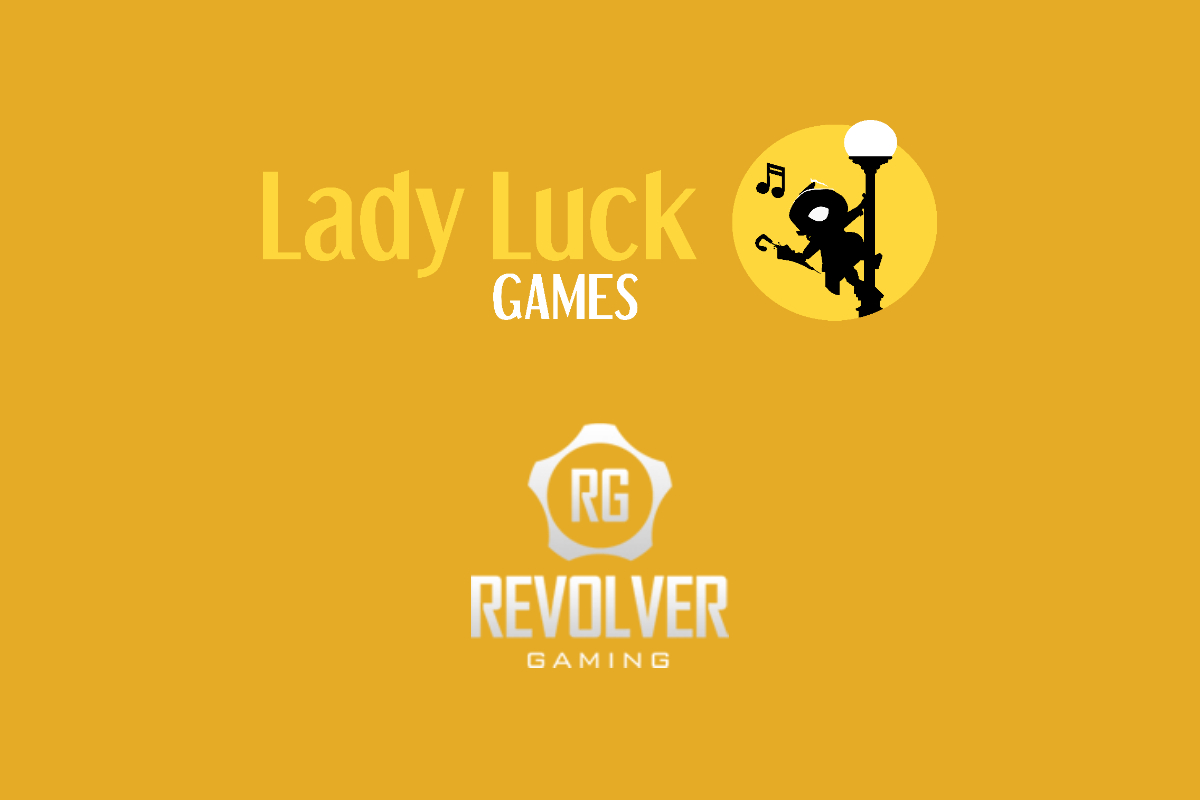 Reading Time:
3
minutes
Lady Luck Games has signed an exclusive Letter of Intent (LOI) with the intention of acquiring Revolver Gaming. The London-based studio provides innovative and high-quality games under its own brand. Its games are developed in HTML5 and distributed through its own RGS platform.
Through Revolver Gaming's own aggregator platform, the company offers a frictionless integration to third party gaming providers with distribution to its growing network of operator customers. It also offers a customised game design and development service with which the company produces tailored and exclusive content of the highest industry standard in everything from concepts, mathematics, art and sound to programming and integration.
Revolver boasts 15 unique games, with nearly 30 integrations reaching markets and countries in Europe, South America and Asia. The company has a strong development roadmap, with a number of new games also due for release in the coming six months. This game and integration pipeline will be further enhanced with the support of Lady Luck Games, accelerating growth and reach into 2022.
By the completion of this transaction, Lady Luck will add two new operational partners in the form of Carl Waahlin and John Penntoft. Waahlin is an iGaming professional with over 20 years experience at delivering innovative and game changing products to Asia whilst Penntoft is an Asia-based entrepreneur and early phase investor in iGaming and tech.
Mads V. Jørgensen, CEO of Lady Luck Games said: "This is our second acquisition in the last three months and I am pleased to be able to show our shareholders and the market that we are delivering on our set acquisition strategy.
"The fact that LL Lucky Games can acquire a company of this calibre is a clear signal of strength. We have identified a number of clear synergies and I am extremely happy to have the privilege of working with the ambitious team at Revolver Gaming in the future.
"By combining the innovation of the Revolver Team with the industry know-how of two iGaming legends like Carl Waahlin and John Penntoft, I am convinced that we will have great benefit in the coming years by utilising their expansive knowledge and networks, particularly in the important Asia market."
Daniel Lazarus, founder of Revolver Gaming, said: "The opportunity for a merger between Lady Luck Games and Revolver Gaming is fantastic for both parties. Ever since we started our first discussions, we have been impressed by their passion for our business and their willingness to support our ambitious plans for the future.
"The potential synergies, the expanded market reach that the deal brings and the amazing team at has convinced us that Revolver, with support from Lady Luck, will continue to develop in the best possible way and further strengthen our commercial presence and customer offering. We are glad to start this journey together and look forward to exciting years ahead.".
Carl Waahlin, new operational partner of Lady Luck Games, added: "The team at Revolver has built a fantastic portfolio of games by focusing on a gamified and interactive approach that appeals to a wide range of players, not just traditional RNG players.
"By combining Revolver's content and know-how with Lady Luck's proven ability to aggressively acquire content to refine and launch to the market, we create a very exciting opportunity for everyone involved. I am extremely interested to see what these two brands can accomplish together on a global scale – especially in the rapidly evolving Asian markets."
The parties have agreed that the purchase price shall consist of a combination of cash and newly issued shares. The cash part amounts to EUR 750,000. The other part of the purchase price is paid against a reverse that is then set off against approximately 4,200,000 newly issued shares in LL Lucky Games AB (publ) through a set-off issue made at a stock price of SEK 3.00. This should be seen in relation to the fact that the Company's total number of outstanding shares as of today amounts to 44,905,472. The dilution through the offset issue amounts to approximately 8.5%.
The parties intend to complete the transaction in Q4 2021-Q1 2022 following the usual due diligence procedure.

The bronze at the CEC 2022 opens up new horizons for Indian esports internationally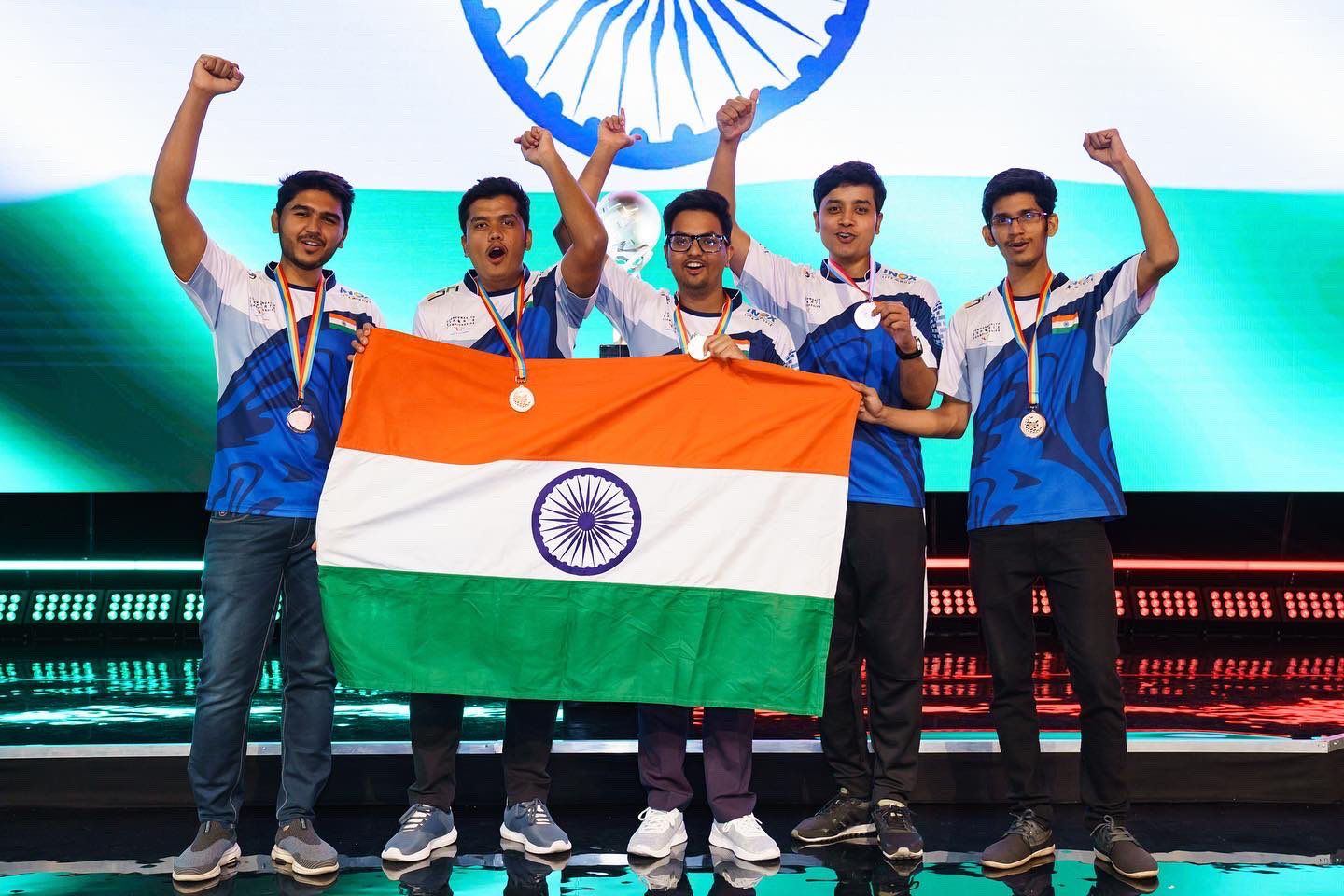 Reading Time:
3
minutes
India's DOTA 2 esports team's victory at the CEC 2022 is a significant milestone in the history of the Indian esports and gaming ecosystem. It will open up new horizons for aspiring athletes who dream to compete in international tournaments in the future, thereby encouraging young gamers to pursue full-time careers as athletes. The win will open floodgates for subsequent industries to rise, birthing new-gen pro-gamers, careers, tournaments, brand associations and sponsorship opportunities among others. As the country celebrates 75 years of Independence, this victory marks a historical achievement for India in the international gaming arena.
The Indian DOTA 2 esports team displayed a smacking performance and won the bronze at the inaugural Commonwealth Esports Championships 2022 (CEC) held recently in Birmingham, England. The winners of the Indian DOTA 2 team, consisting of Moin Ejaz (captain), Ketan Goyal, Abhishek Yadav, Shubhnam Goli, and Vishal Vernekar, defeated New Zealand by 2-0 in an unsurpassed format.
Up until 2010, esports as a concept was relatively obscure in India and rather non-existent, with low public awareness, lack of infrastructure, and little involvement in the development of this sector. However, 2010 saw an enormous surge in the user base due to the popularity of smartphones, affordable high-speed internet, and notable investments in the space.
According to a report by the Federation of Indian Chambers of Commerce and Industry (FICCI) and EY India, the Indian esports industry rose to INR 3 billion in FY2021 and is expected to reach INR 11 billion by FY2025. This only confirms that the growth opportunity for esports in India is exponential and expansive.
Bharat Patel, Co-Founder, and Director, of Yudiz Solutions Limited, said, "A big congratulations to team India for claiming the bronze medal at the Commonwealth Esports Championship for DOTA 2. A remarkable achievement, considering the countless scrims, lengthy LAN games, and complex strategies involved." With reference to esports athletes, he further shares, "the intelligence, mettle, and enthusiasm DOTA players display is utterly amazing. This win will boost the morale of the younger generation to become more active participants, encouraging the industry and the gaming community going forward."
Anurag Khurana who is the CEO & Founder of Penta Esports said, "Congratulations to team India on winning the bronze medal at CEC for DOTA 2. This win will surely bring esports more recognition in India and inspire more aspiring esports athletes at the grassroots level in the country."
Talking about the win Abhishek Aggarwal, Co-Founder, and CEO, of Trinity Gaming India, said, "These are exciting times for the esports industry and a very proud moment for the country and the gaming community. This win by the DOTA 2 team at the Commonwealth Esports Championship has earned a spot for India on the global gaming map and the future of esports looks very bright. This will encourage a new breed of gamers to build their careers leading to a larger pool of talent in the country. This is also an opportunity for brands to step forward in supporting the industry and encouraging the new athletes who aspire to have a career in this arena. We, as industry players, are confident that the government will support this form of the sport by providing adequate support to the esports athletes."
The Indian esports ecosystem witnessed its first international representation (demonstration) at the Asian Games in 2018. Tirth Mehta, who won a bronze at the time, drew the attention of many developers and investors and their interest in Indian esports grew. Coverage and promotional campaigns on various online social media platforms like YouTube, Facebook, and Instagram increased public awareness and further stimulated the popularity of esports in India.
As esports is declared as a medal event at the next Asian Games and Commonwealth Games, India's performance and win at  CEC 2022 have upped the ante for Indian esports in the international arena.
ONAIR ENTERTAINMENT ROLLS OUT AUTO ROULETTE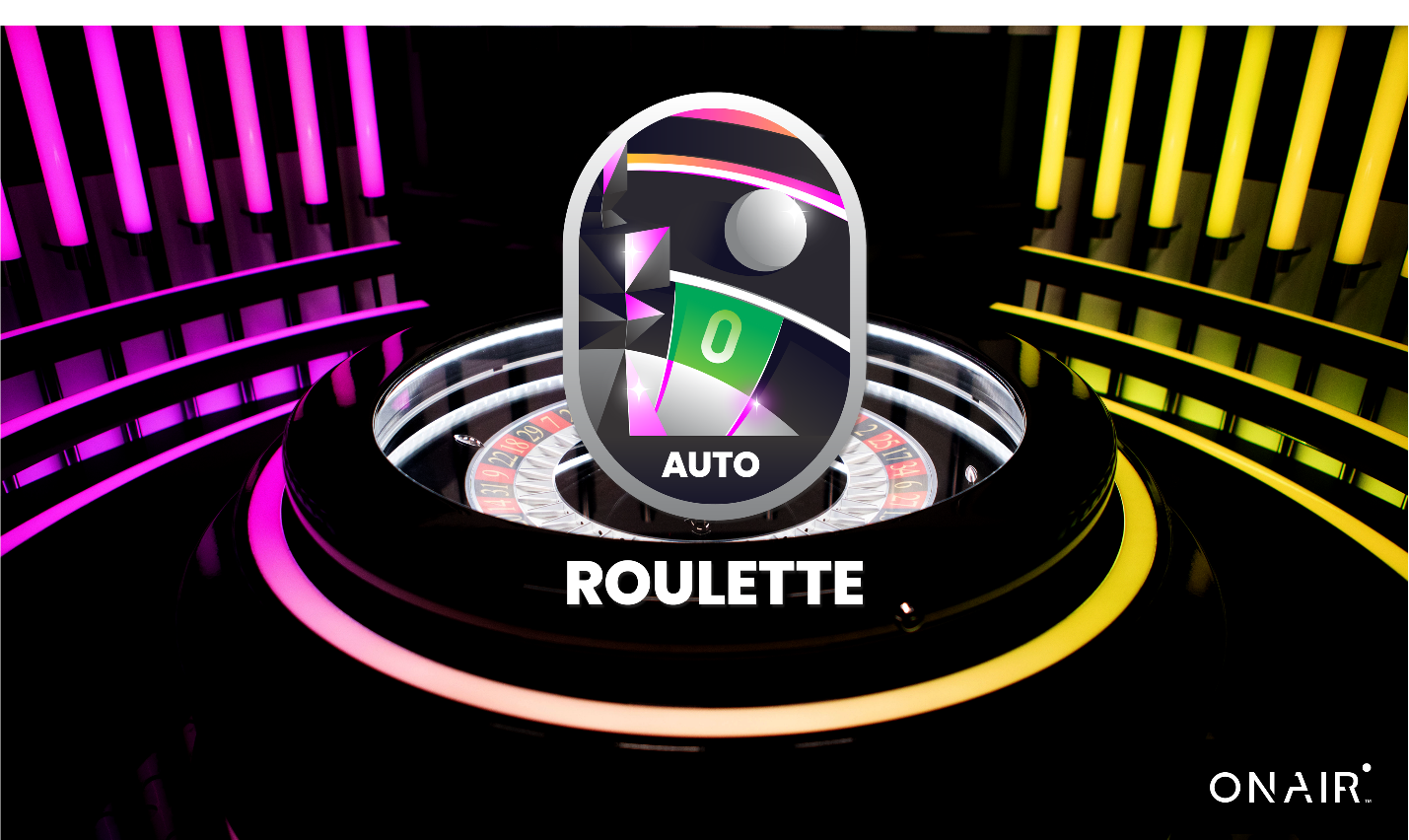 Reading Time:
< 1
minute
OnAir Entertainment, the provider of cutting-edge live casino content, has announced the launch of Auto Roulette, a sleek, immersive live roulette experience that puts the player in control. Auto Roulette goes live with OnAir Entertainment partners today, exclusively via the Games Global platform.
The new Auto Roulette studio is a visual feast in blazing neon, transporting players to the coolest casino in town. Its first-class streaming technology promises vibrant, uninterrupted video, while multiple camera angles provide an immersive, cinematic experience, enhanced by soothing ambient background music.
An intelligent and intuitive user interface eliminates the hassle, allowing players to concentrate on enjoying the game. And a state-of-the-art language generator lets players choose their preferred language in one click from 20 available.
Launched in 2020, OnAir Entertainment aims to disrupt the live casino product monopoly through a passion for innovation and technical excellence, delivering gaming experiences of the highest quality. Its games are now available in key regulated markets, including the UK, Sweden, Denmark, the Netherlands, Ontario, Greece, the Isle of Man, and Malta, with further expansion on the horizon.
Armands Zalitis, Head of Product at OnAir Entertainment, said "We are thrilled to release Auto Roulette, where the players will be immersed in an exhilarating experience with more power to control the ambiance. We have achieved this wonderfully designed user interface thanks to hard work and dedication of the people that make up OnAir – where the passion to create new experiences motivates us to accomplish amazing things."
Frooty Temptation Colourful MERKUR fruit cocktail from edict eGaming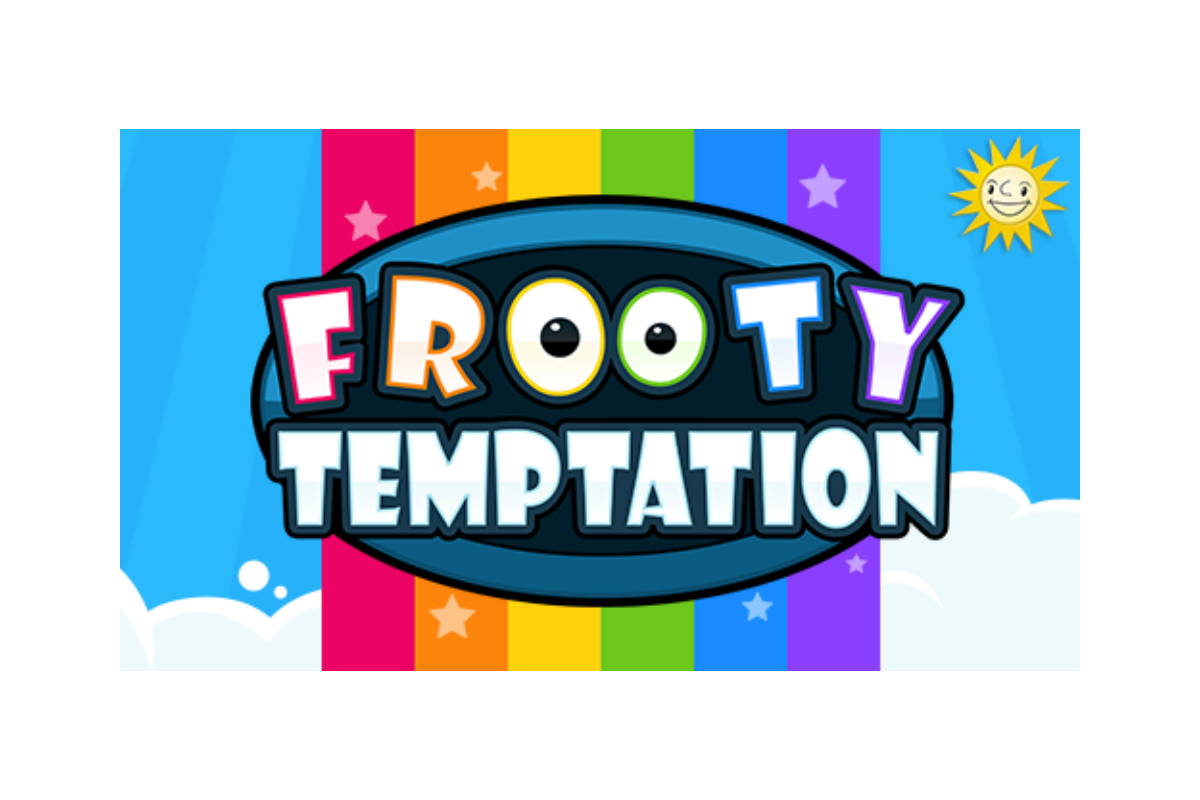 Reading Time:
< 1
minute
Sweet apples, juicy oranges and refreshing watermelons – fruit symbols have been popular with online gamers for many years. Now, with the new MERKUR game Frooty Temptation, Gauselmann Group subsidiary edict eGaming GmbH is offering operators the possibility to tempt their players with an even fruitier gaming experience.
The fruit game is played on five reels with five paylines. The wild symbol provides a particularly sweet surprise: if the diamond appears on one of the reels, it tops up to the highest possible line win at any point on the line. But the diamond is high carat in two respects. It not only replaces all the other game symbols, but also serves as a multiplier. If it appears on reels two, three, four or five, it doubles the winnings.
"edict is known worldwide for its extensive games portfolio, which in addition to popular classics also includes gaming innovations that set new accents in the market. Frooty Temptation now combines both in a single game: classic fruit symbols coupled with an exciting wild feature promise online gamers an even richer gaming experience," says Dominic-Daniel Liénard, CEO of edict eGaming GmbH.
As a proven specialist in the development of B2B online casino solutions for the national and international market, edict is continuously expanding its offering and provides the games on a reliable and secure system platform. Operators are thus able to offer their players a sustainable, diversified and trusted online casino and, as a result, establish long-term customer loyalty.