Great News for Online Casino Lovers: Kalamba Games Is Coming to Sweden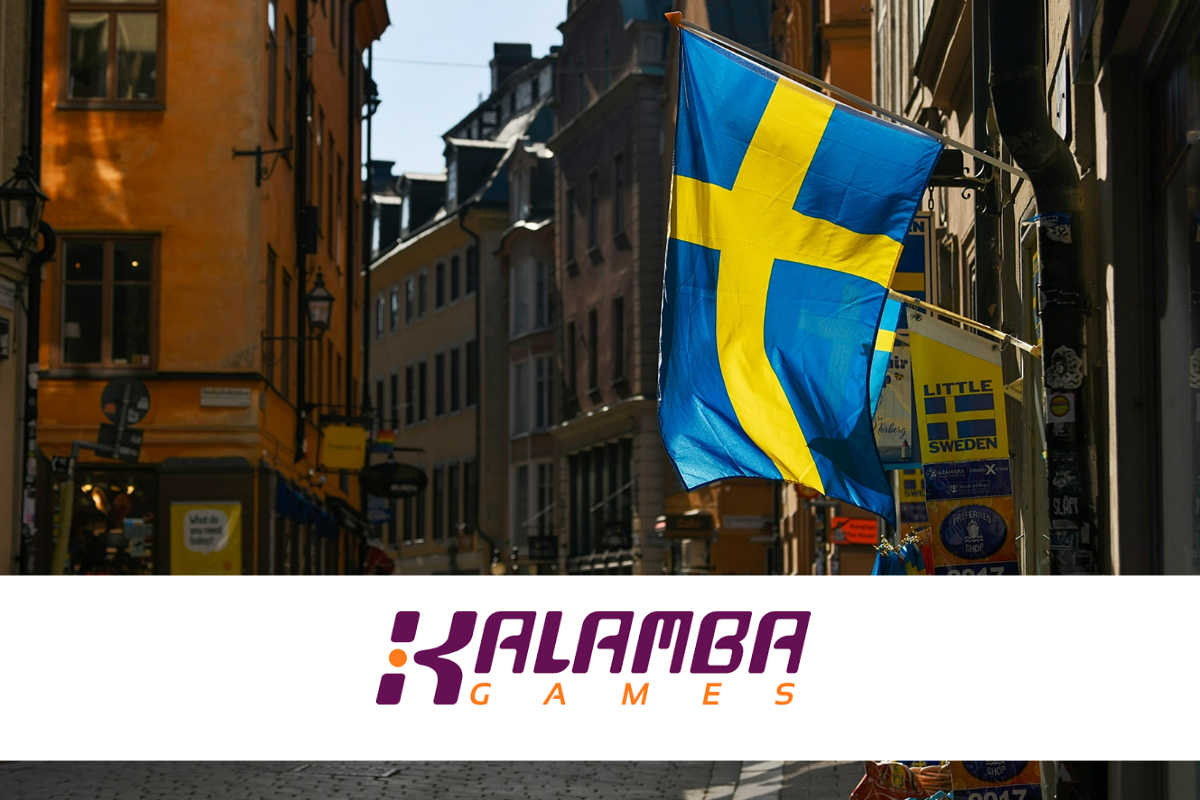 Reading Time:
2
minutes
The iGaming slot provider, Kalamba Games, which is based in Krakow and Malta, will enter Sweden's online casino market after getting permission and accreditation for numerous online slot products they have.
Many of their top-performing titles from the Joker series like Burning Diamonds, Atlantis Thunder, and Griffin's Quest and others are ready to be distributed to various casino operators in Sweden since now Kalamba Games has a certification. Each of the nine online games has already been seen as highly popular by players all across Europe.
Since Kalamba has achieved success in countries such as Croatia, Portugal, Spain, Italy, and others from Latin America, they are planning an expansion also in the USA and the UK. In Latin America and Spain, they made expansion through Emara Play, in Italy, Croatia, and Portugal through BLOX, and last but not least, through SKS365 Group in the Netherlands.
Kalamba, as one of the world's leading B2B online casino game providers, achieved great success this month by receiving the wanted MGA license. The newest video slot game is titled Lady Lava, which offers many extra spins and impressive bonuses, and also has a progressive jackpot. And that is not all; it has a wild multiplier feature that has an increasing value when a gambling player gathers more K-Cash Spins or K-Cash.
What is even more impressive is that as part of the K-Cash series, this online slot can return prizes of up to 3,793 times the bet, and with the HyperBonus function, there is an incredible 96.86% RTP.
Believe it or not, there are more than 400 online casino operators that use Kalamba's Bullseye RGS platform. And since the Joker series is top-rated, in December, there will be another sequel named X-Mas edition, so the players that love this series will be more than happy to play another edition.

Stats Perform co-founder launches social gaming disruptor PickGuru with £2.6m investment round back by leading angels including Paddy Power.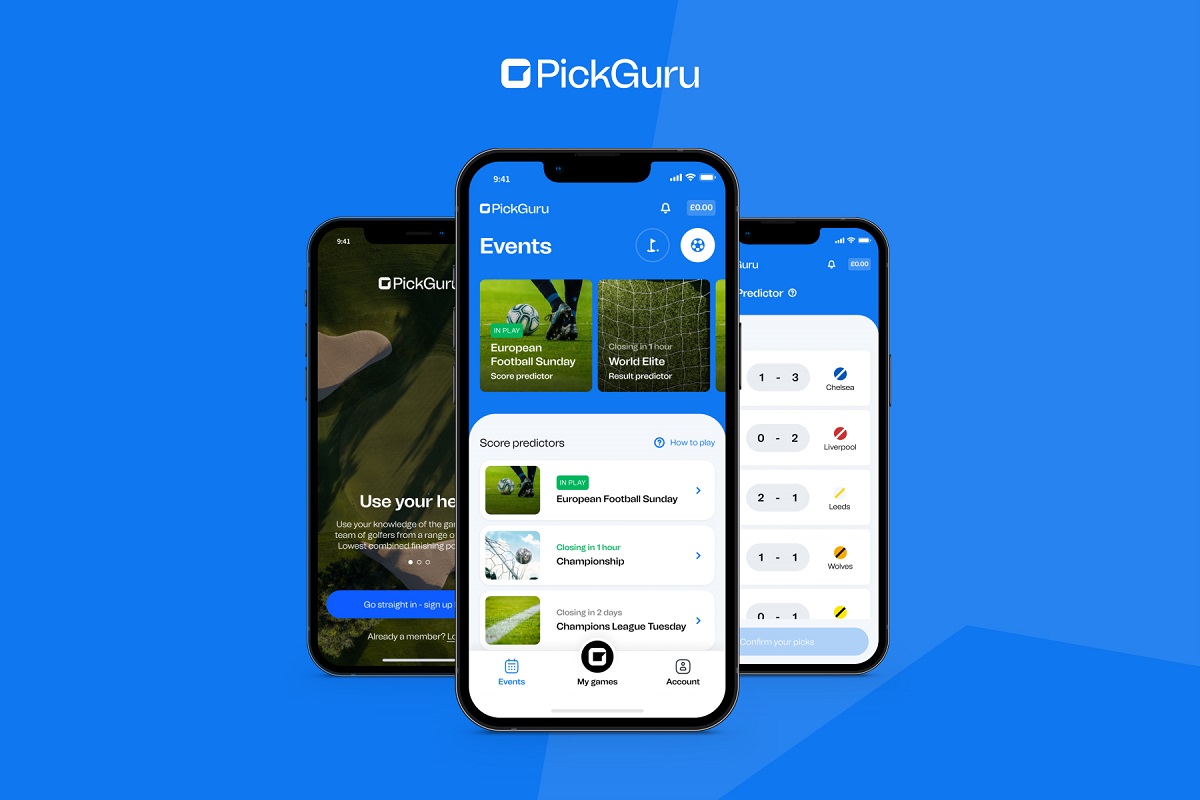 Reading Time:
2
minutes
PickGuru, a brand new social gaming platform, has secured £2.6m in seed funding in their quest to revolutionise the interaction between real-money wagering and live sport. The new platform will allow friends and fans to challenge each other in a wide variety of exciting sports prediction games.
With a concept built and refined by some of the most successful sports entrepreneurs in the UK, PickGuru will allow users to test their knowledge to win big cash pots for small stakes in nationwide leagues or compete with their friends in mini-leagues. Powered by seamless real-time data feeds, PickGuru leaderboards will update dynamically as games progress and reward successful sports gurus with cash prizes.
The funding round will be used to launch and scale PickGuru, set for early 2022.
PickGuru is headed by an experienced founding team including Oliver Slipper (co-founder of Stats Perform/DAZN), Paul Cobley (founder of Matulo Software), Paul Watkins (ex-FP&A director at Stats Perform/DAZN, ex-finance director at Sportquake), Jon Owen and Jon Youell (founders of Pitch International) and Adam Perrin (co-founder of Masomo Games, ex-brand director at Paddy Power).
What began as a competition amongst friends is now set to change the way fans interact with live sports forever. As told by PickGuru's founders, the platform's origins started as a manual spreadsheet-based tipping competition which was shared with friends and colleagues during the 2020 Masters tournament. After the game spread across the UK and became a viral sensation, the idea for a new and innovative platform to bring sports fanatics together was born.
PickGuru, is currently looking to fill 10 roles across development, compliance and marketing with a view to recruit a further 20 roles over the next 12 months.
Speaking about the latest fund raise, Oliver Slipper, chairman and co-founder of PickGuru, said: "I certainly didn't expect things to take off less than a year after sending out a simple game to friends but the massive popularity of it convinced me that I was onto something.
"Following months of hard graft and huge investment, we're proud to be building the first UK-focused platform that uniquely combines elements of fantasy sports, gaming and live action, and strongly believe users will love the result."
He continued: "I'm delighted that some of the most successful sports entrepreneurs shared our vision and I thank them for backing our ambitious plans for the business."
Following a £6m pre-money valuation, PickGuru brought together a list of angel investors including Paddy Power (ex-communications director, Paddy Power), Simon Wear (founder and chairman of Global Cycling Network), Oliver and Alexander Kent-Braham (founders of recent unicorn, Marshmallow) and Will Neale (founder of Grabyo).
Best sites for testing casinos for free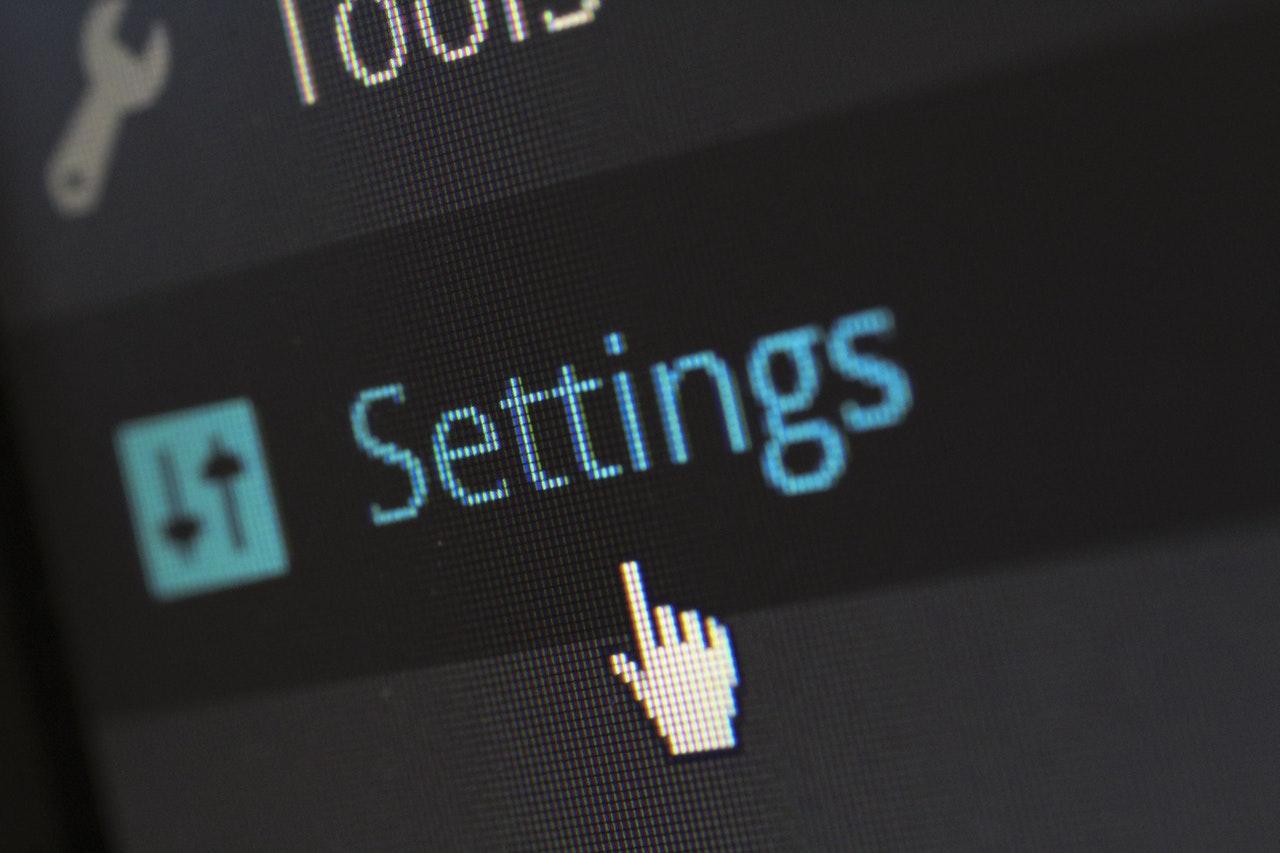 Reading Time:
3
minutes
When you're buying a new car, you more often than not want to go for a test drive before making the final decision. Similarly, it's understandable if you hesitate to spend real money at a casino you have never used before. That's why it's always a good idea to try casinos out for free. 
Another valid reason to do that is if you want to experience the thrill of gambling without spending heaps of money. In this article, we will tell you how to try out casinos for free and what are the best sites for doing that. 
How To Test Casinos For Free
There are two ways you can get a glimpse of the casino experience without paying a single penny and then make a decision whether you want to play for real money. 
You can peruse the game selection of an online casino and try out different aspects of the site without signing up. Many casinos allow you to play a wide selection of slot or table games without making an account and play the demo versions without making a real money bet. In addition, you can chat up with the support and see if they are quick, polite and do you enjoy your experience.
It's easy and convenient because you do not have to create an account. However, the main drawback of this method is that it doesn't really give you the full user experience of casinos – many games do not support demo play, and you cannot test many user-only features. 
That's why the best way to try out a casino is by using a no deposit bonus. Upon signing up, these offers will give you either free funds to play casino games for free, for free spins at the most popular slot machines – sometimes even both. 
The biggest drawback of this method is that few casinos offer no deposit bonuses in comparison to those that require deposits. The best way to find a no deposit bonus offer is by using a site like Freespinsbonus24.
What Is A No Deposit Bonus
Bonuses make gambling easier. While this statement is true for all bonus types, it is particularly true for the no deposit bonus. While other kinds of bonuses more often than not require you to meet a certain deposit requirement to claim and use them, no deposit bonus, as the name implies, can be used without any payment. Just claim the offer and start playing!
That being said, just like most casino bonuses, no deposit bonuses have certain terms and conditions, such as wagering requirements. That's why it's a good idea to thoroughly read the T&Cs before claiming the bonus. 
By using a no deposit bonus, you can either get a set amount of bonus cash that you can spend at various casino games or a large number of free spins that let you have a go at slot machines for free. 
Free Spins Bonus
One of the most sought-after risk-free online casino bonuses is the free spins bonus. This bonus is mostly focused on slots and will allow you to play some of the biggest slot titles for free. If you are worried about the effect the bonus will have on the game quality, relax, you have nothing to worry about. The game will treat your free spin exactly the same as a real money spin.
Perfect for new players who are still learning the ropes of slot gaming, free spins will help you understand how the game works and try out its gameplay and features without any risk. It's also a great way to try out brand new slots that just have arrived. All in all, this bonus is a must-have for all players who want to make real money while gambling at no cost.
Where To Find No Deposit Bonuses?
Free spins no deposit bonus is the best way to test out a casino, and Freespinsbonus24 is a great place to find all the best offers. It lists casinos that offer no deposit free spins or regular no deposit bonuses in a convenient place, with all the information about the casino you need. This site also does casino reviews, so you can learn all you need to know before signing up. 
Conclusion
If you want to try out an unfamiliar casino and see if you like it, there are two very good ways to do that. One way is playing demo games without signing up, and the other one is claiming a no deposit bonus. 
It's a great and lucrative way to try out casinos for free and maybe get some wins, but finding a good no deposit offer is hard. That's why using a site that finds the best no deposit bonus offers for you is a great idea. 
PLANETPAY365 BECOMES AS ROMA NEWEST OFFICIAL PARTNER!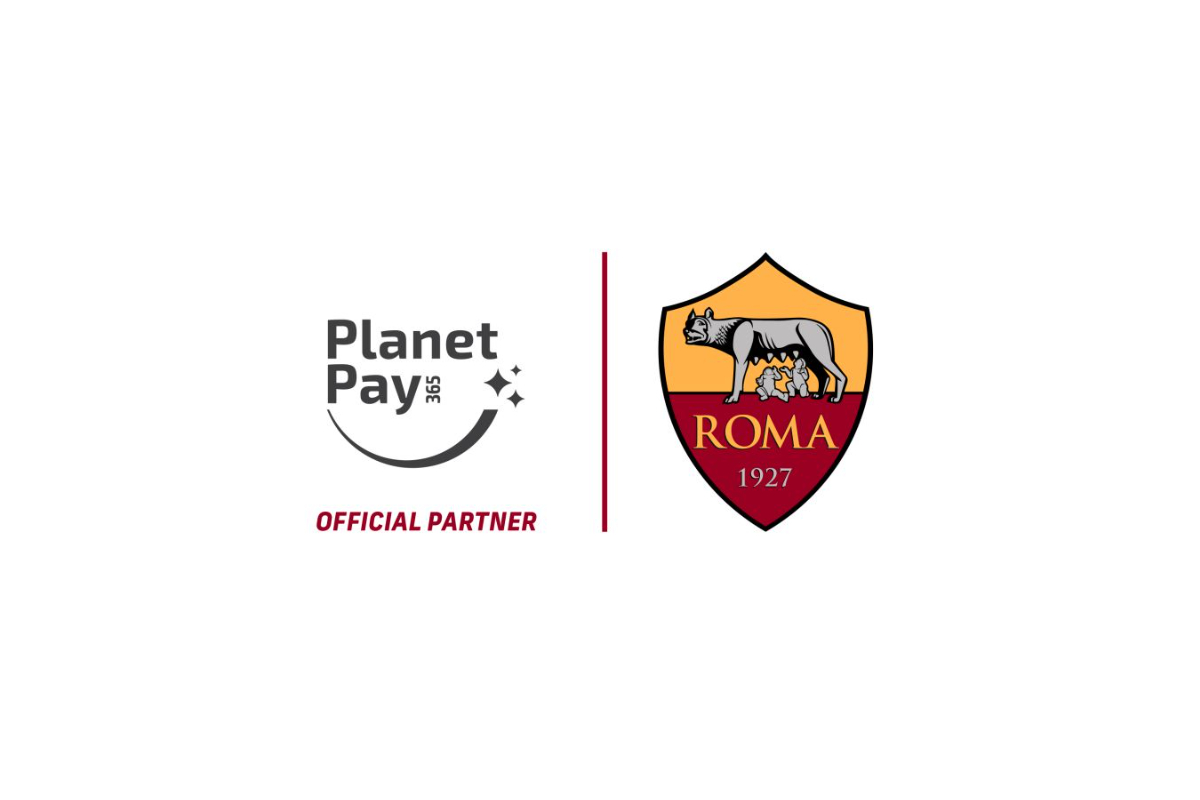 Reading Time:
< 1
minute
AS Roma is pleased to announce a new partnership with PlanetPay365, the multi-service platform owned by Planet Entertainment, the SKS365 division for value added services.
The brand will support the club throughout the 2021-22 season, enabling all Giallorossi supporters to benefit from the wide range of products on offer.
As an Official Partner, PlanetPay365 will be supporting AS Roma at all Serie A and Coppa Italia matches scheduled to take place at the Stadio Olimpico – not only through visibility on the sidelines, but also through various initiatives that Giallorossi fans will be able to take advantage of, involving PlanetPay365's retail network.
PlanetPay365 will also enjoy visibility on the club's online channels thanks to digital campaigns developed in collaboration with the club, the two parties working together in order to offer the best of its services to Giallorossi fans, from phone top-ups to the purchase of gift cards and digital content.