What do you need casino credit for?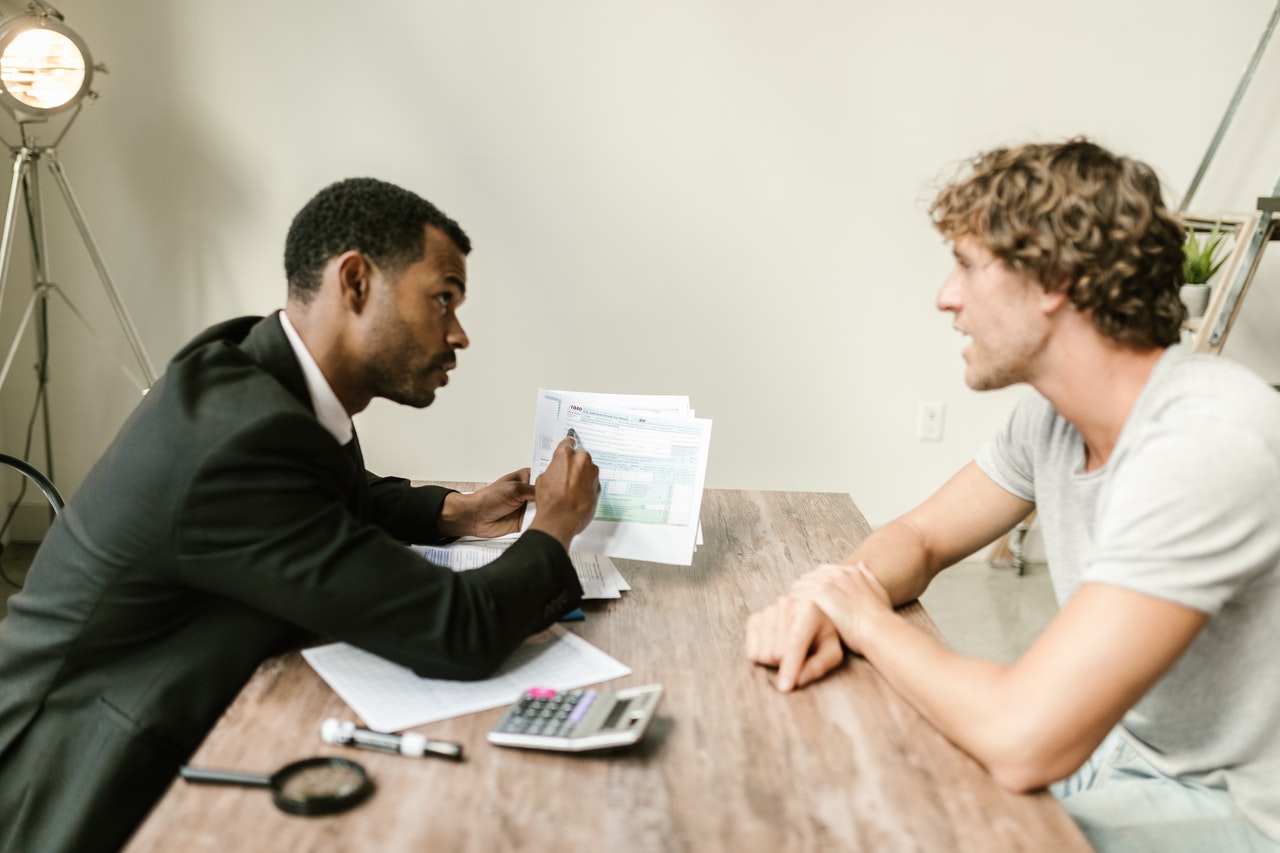 Reading Time:
5
minutes
It often happens that gamblers lose control over themselves and they have a great desire to enter the game, despite the fact that there is no money left in their pocket. They start looking for money and borrow it from friends, some even take online loans from microfinance organizations, which absolutely should not be done. At the same time, many people forget that there is an opportunity to take out loans in the casinos themselves. Of course, this is risky, but it is by no means always dangerous. And if you prefer big bets, it can even be a real advantage for you.
What is casino credit?
The most successful local gambling houses posted nearly $ 130 million in debt, according to published reports from the US State of Nevada's Department of Gambling Control over the past year. True, the casinos themselves do not cover how much and what kind of loans are issued to visitors. And yet, in these reports, these amounts are marked as debt.
An interesting fact is that local casinos began to practice playing on credit for a long time. In other words, if a person has lost in the casino all the money that he took with him, but feels that luck is somewhere nearby and only a few hundred (thousand, etc.) dollars are missing in order not only to recoup but also to hit a good jackpot, then such a person does not need to go to the bank. Now the loan can be taken directly at the casino, which greatly facilitates the task of the gambler.
Sometimes players choose quality casino so as not to visit land-based casinos. This type of online casino always provides bonuses at registration, with which the player can win the jackpot even without leaving home. But the only disadvantage here will be the lack of credit. Accordingly, it is more appropriate to play here for those players who treat the game more responsibly.
Another advantage of casino credits is the safety of the game. Even if you are able to pay your large bets yourself, it may not be safe to carry large amounts of cash with you. The ability to play on credit solves this problem.
Many articles have been written on the topic of loans and debts – both about the mechanisms for obtaining casino credits and about the repayment of funds by debtors. You can always get detailed information in the event that debts in the casino suddenly become your problem.
How to borrow money from a casino?
In order to take out a casino credit and place bets on the borrowed money, in most casinos, it is enough to submit an application. Specific rules for filing are usually spelled out in the rules of the casino or published on the official website if the gambling establishment has one.
Also, information letters and invitations explaining the lending mechanism can be sent to the e-mail address. Therefore, the gambler should indicate to the casino administration the valid email address to which he has access. Perhaps the player will be asked to fill out a questionnaire, where it is necessary to indicate the minimum set of information, including the name of his age. Please note that access to gambling is only allowed to persons who have reached the age of majority. Otherwise, the casino lending money to use the slot machine will refuse the client a casino credit.
To obtain a loan, it is imperative to present an identity document.
After completing these formalities, you will be able to replenish your deposit and play for real money. In addition to your own funds, you will also receive bonus money, which can also be used to play in an online casino that lends money. If you are a fairly reliable client with a good history in this casino, an automatic line of credit will be installed for you, i.e. you will be able to borrow money for gambling as needed, without re-applying.
You can be more confident in the safety of cash if the casino operates legally and is licensed by the government.
Marker and its capabilities
In fact, the market is something like a bill of exchange, only it is issued not by the bank, but by the casino. The token is issued after you have applied for a loan at a gambling establishment and presented to the casino administration this or that document confirming that you are you.
With the help of the marker, you can exchange the credit issued to you by the gambling house for gambling chips. In the overwhelming majority of casinos, such loans are issued without interest, but the possibilities to use this money are limited. For example, you cannot use credit to pay for most casino services. Also, a number of gambling establishments prohibit betting borrowed funds in some gambling games – for example, poker.
It should also be remembered that the token is not a casino bonus. This is borrowed money that will need to be paid back no matter how successful your gambling is.
Is it difficult to get a marker?
Due to numerous legal restrictions, getting a token in a casino is somewhat more difficult nowadays than it used to be. However, this is still quite easy to do. The only problem is that the casino loan amount is limited. When submitting an application, you will be required to indicate information about yourself, on the basis of which the amount of the amount that you may be given is determined.
Central casino lending
When you apply for a loan from any bank, the administration can check your credit history in all financial institutions that you have applied to before. Exactly the same checks have been in effect in casinos lately. Therefore, if you are in debt in one gambling house, you will not be able to have an impeccable reputation in another.
Converting a marker to tokens
To convert the marker into chips, you can contact the dealer or the casino administration. Chips will be converted to you for the amount that you name. It is only important that it does not exceed the amount for which you took out a loan.
What if you are overdue on a loan?
As a rule, a gambling house requires that the debt be repaid within one month, regardless of how successful your gambling was. If you have not been able to do this, you are better off using the help of an experienced lawyer.
Almost every seasoned gamer has a trusted lawyer. Such connections are often useful if you want to borrow money. Even if such a lawyer cannot defend your interests in court, he will surely share the information you need to give you a chance to avoid bankruptcy.
The Nevada State Court has to deal with cases of loan repayment for a given casino quite often. So, on average, there are about a hundred such cases per week. In general, the gambling establishments of Nevada issued loans to those who lost their money in the casino but wished to recoup, in the amount of approximately 2.2 billion US dollars.
The process of collecting a loan in a casino
Usually, after the agreed payment period, the administration of the gambling house sends a certified letter to the debtor. If the gambler does not repay the debt ten days after that, the administration will file a lawsuit against him.
Conclusion
Those wishing to take out a loan from a casino should remember that this makes sense only in the case of large bets. Debt should be repaid in full immediately if you have the opportunity. If timely payment of the casino credit is not possible, enlist the support of professional lawyers.

ALTAIR BREAKER Launches Globally on Steam and Meta Quest Store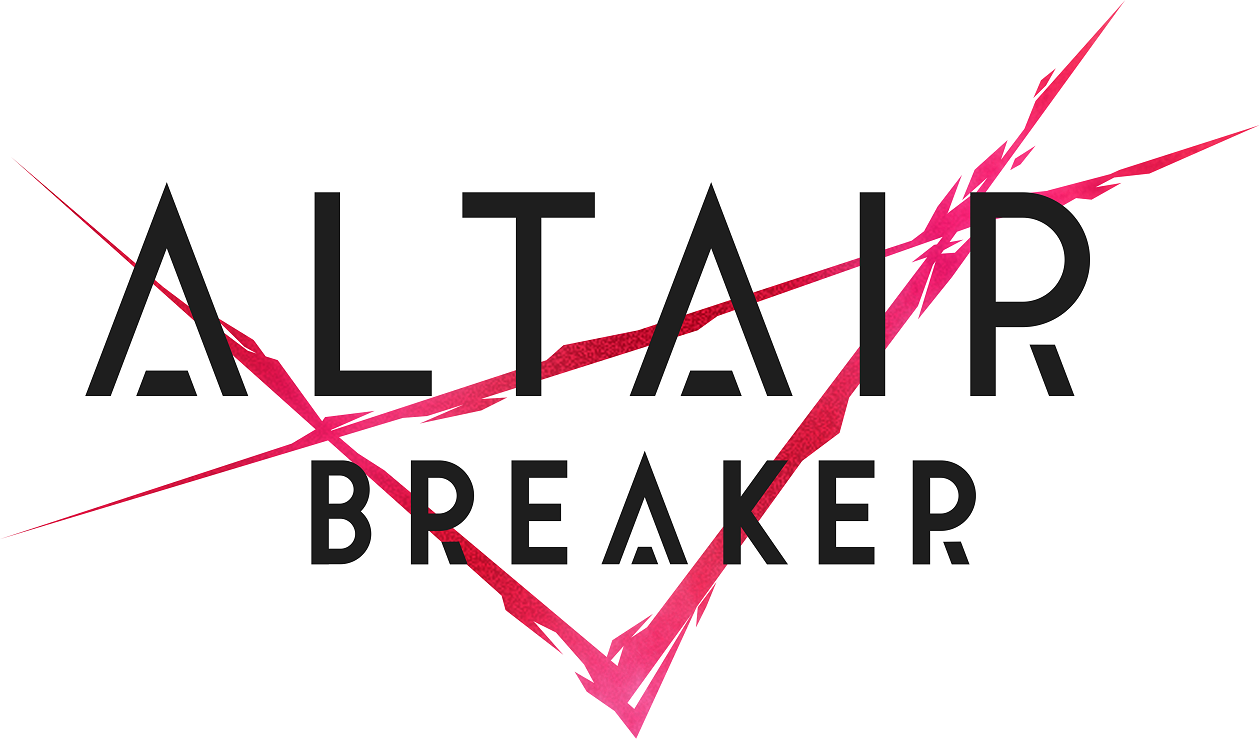 Reading Time:
2
minutes
Test your sword-wielding skills in this fantasy adventure VR action game
Thirdverse, Inc. today launched the VR sword-fighting actual game ALTAIR BREAKER for the Meta Quest 2, Oculus Rift and Valve Index. Players can test their sword-wielding skills, team up with three friends and battle against AI creatures in an expansive fantasy world. ALTAIR BREAKER will be available for purchase starting today at 10:00AM PDT, at a set price of $24.99 on Steam and Meta Quest Store.
Teruyuki Toriyama, Producer at Thirdverse, said: "ALTAIR BREAKER was developed by combining the VR game development know-how gained by the young game creators of "Swords of Gargantua" with more advanced consumer action game techniques. The idea was to create a new VR sword-fighting action game that can be easily enjoyed by users who are new to VR games, rather than the realistic sword-fighting simulators often seen in VR. The setting of this work is a virtual world called "ALTAIR," an abandoned island in the void ruled by an experimental combat AI. The worldview incorporates elements typical of Japanese fantasy anime, such as mecha and fantasy, as its main theme. Players can easily experience sword-fighting action that transcends reality, just like a hero in such a world in VR. We hope you will enjoy the high-speed VR multiplayer sword-fighting action that is unique to this title. We will also continue to collect everyone's feedback in order to deliver more and more content that our users can enjoy."
To commemorate the release of ALTAIR BREAKER, ongoing campaigns will be open for everyone to participate in and have a chance to win a Meta Quest 2 headset and an Amazon Gift Card of the value of $300, as well as livestream on Twitch on selected channels with our partner creators.
Key Features in ALTAIR BREAKER:
Transcendent VR Sword-Fighting: Designed with casual players in mind, ALTAIR BREAKER brings a "new generation of VR sword-fighting action" to the VR world featuring high-speed sword-fighting action, blow-ups, aerial combos, and wide-range attacks with special moves.
Unique Battle System:Move from map to map while enjoying the feeling of transcendent sword fighting. Take advantage of your surroundings by climbing and gliding to easily take on enemies.
Experience a wide range of attacks only possible in the VR world, like Shockwaves and Surge Mode.
Expansive World of ALTAIR: The game takes place in an aerial city ALTAIR, where AI was created to develop singularity-like creatures. Once a group of islands in a sea of clouds, most of the islands have collapsed and only floating ruins remain, which are inhabited by LAWS, the experimental battle AIs left behind and free to wander around.
Freedom of Movement: Glide through the air using your glider or climb the walls of a fortress as movement is possible in all directions in VR space. The entire map is your battlefield!
Cross-Platform Four-Player Co-Op: Multiplayer gameplay between Meta Quest 2 and PCVR, leaving players free to be matched with players from all over the world and communicate via voice chat.
PopOK Gaming Has Received a Certificate for Latvia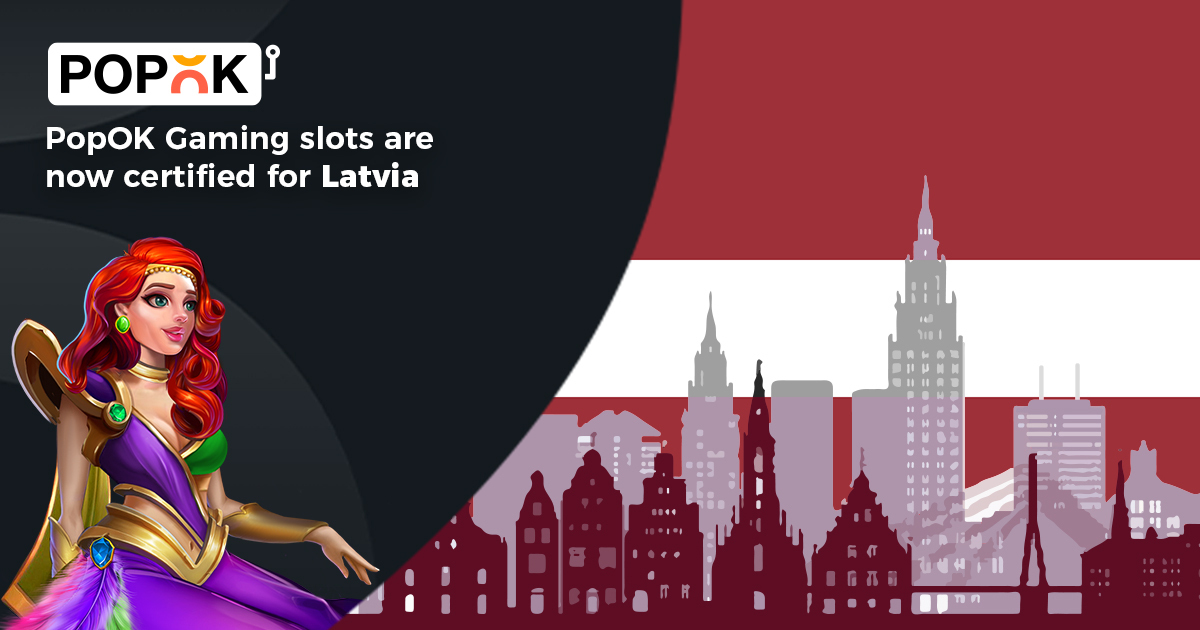 Reading Time:
< 1
minute
The innovative iGaming developer PopOK Gaming is now certified for Latvia. 
Further expanding the scope of its activities, PopOK Gaming also reaches Latvia. 18 of the most beloved games from our portfolio, namely Yummy, Lost Treasure, Diamond Flash, 20 Hot Bar, Sultan's Tale, Los Apaches, Lucky Jungle and the like, as well as the 4-level Progressive Jackpot are now available for locals to try and delight in the fun environment our games will definitely create. This approval is yet another proof of continual momentum PopOK Gaming has been enjoying, opening new doors for our partners to grow their business and powerfully contributing to their revenue streams.
PopOK Gaming Product Manager, Tsovinar Elchyan, said: "This achievement is another important step forward for PopOK Gaming and an impetus for continuous improvements. After receiving the green light to provide our games in Latvia, we are keen on ensuring a remarkable gaming experience for local players and establishing long-term partnerships with our partners."
PopOK Gaming belongs to Soft Construct (Malta) Limited that holds II Class licence (2239) granted by GLI (Gaming Laboratories International).
Introducing CasinoFastPayout.com – your one-stop shop for information and the best casino listings online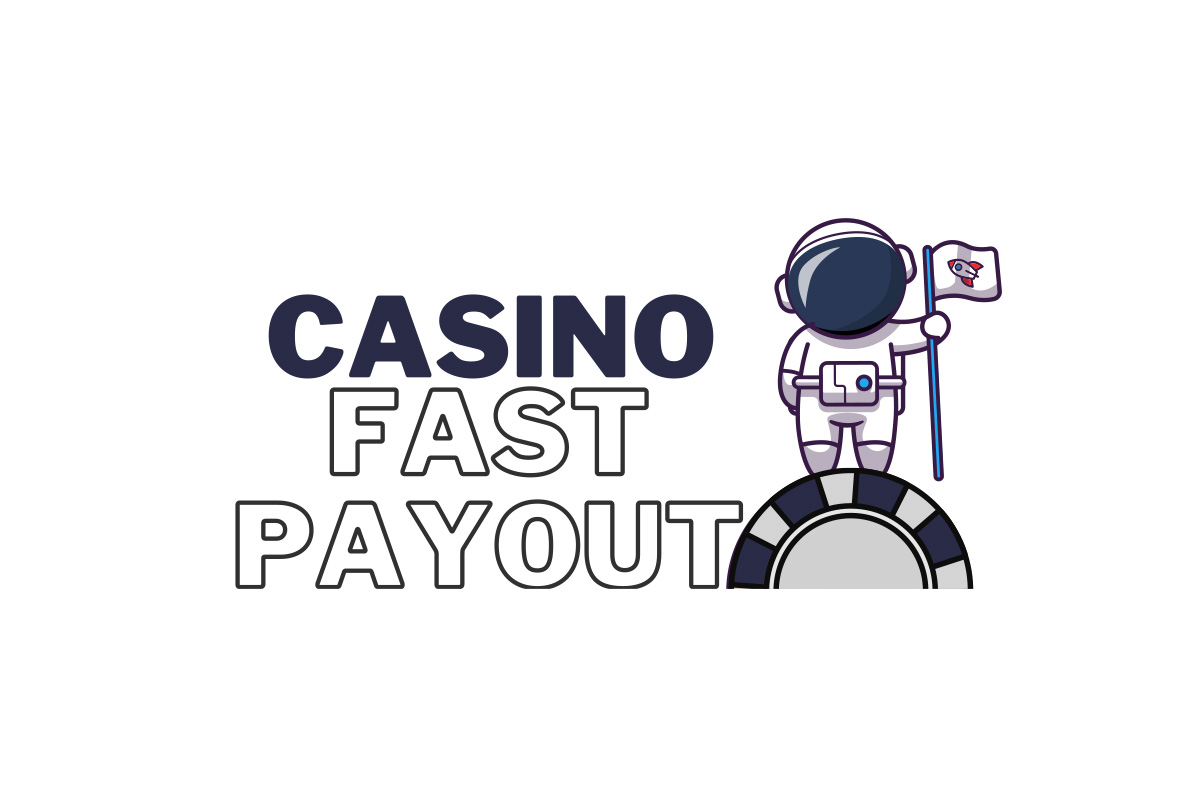 Reading Time:
2
minutes
Casinofastpayout.com has officially launched and is already making a big splash in the online casino world. They aim to become the most extensive website about fast payout casinos and are well on the way. The website is packed with information on the latest releases, bonuses, games, and tips and advice from their team of experts.
Players can trust CFP to provide only quality information and the best casino listings online. With payout speed being their number one priority, players can be sure that CFP always has their best interests at heart.
The fastest-paying casinos reviewed
CasinoFastPayout (CFP) is today announcing its official launch as the go-to resource for players looking for speedy payouts from their chosen online casino operator. The site promises comprehensive guides to play at some of the most reputable gaming destinations as well as up-to-date news on what's hot in the iGaming world right now – all with an emphasis on getting your money into your hands as quickly as possible!
"We are excited to announce the launch of our new website, designed to help casino players find the best fast-paying casinos. Our team of experts have years of experience in the industry, and we have used that knowledge to create a comprehensive resource packed with information on the best casinos online. All of our recommendations have been selected with payout speed in mind, so you can be sure you're getting the most out of your gaming experience."
Half a Century's Worth of Experience
CasinoFastPayout.com has assembled a smashing team of local experts who will keep you fully informed on everything related to getting paid quickly when enjoying online casino entertainment.
With a combined experience of a near half-century, the team at CasinoFastPayout.com will surely know what's up. Led by Dan James, who is genuinely dedicated to help players navigate the online gambling industry and to find the best of the best when it comes to casinos with fast payouts. On top of that, industry veteran Max Deranker joined the venture as an investor.
That Honest Friend
Casinofastpayout.com is not a website built to recommend casinos; the goal is to recommend the best ones that will live up to the players' expectations. And to avoid providing carefully masked affiliate links leading players to choose the wrong online casinos and losing their trust in the recommending website.
"We aim to be the honest friend you turn to when you want to know, and we promise to always let you know when you have spinach between your teeth," says Dan James.
From Malta to all over the world
The team behind the website Casinofastpayout.com is currently operating from Malta. One of the world's biggest hubs for online gaming. As for now, the website is focused on markets such as Canada, the UK, and New Zealand. With time the aim is to grow and expand the team. And to add more experienced team members to cover more markets and continue helping players all over the world.