Mr Gamble and PartnerMatrix join forces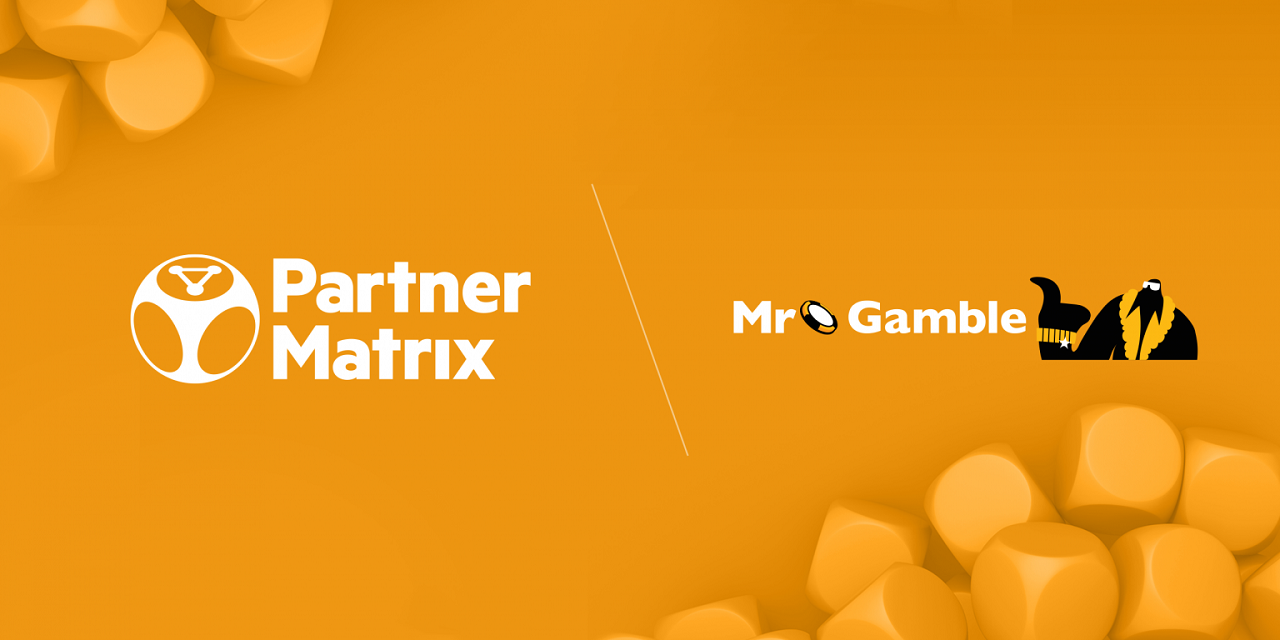 Reading Time:
2
minutes
Market leading affiliate and EveryMatrix's affiliate solution provider will work together to identify, highlight and overcome issues between affiliates and their operator partners
 Mr Gamble, the leading online casino and sportsbook comparison site operated by CashMagnet Limited, has entered into a breakthrough media partnership with PartnerMatrix that will foster closer collaboration between the two businesses.
Under the deal, Mr Gamble will add all of PartnerMatrix's casino brands to its site and then prioritise the upload of any new brands moving forwards. Today, Mr Gamble has more than 27 PartnerMatrix casinos and a total of 930 casinos listed on its site with new brands added each week.
Mr Gamble and PartnerMatrix – the affiliate solution of tier one B2B provider EveryMatrix – will also work together to identify, highlight and overcome issues that can arise between affiliates and their operator partners, and drive awareness of these across the wider industry.
This includes concerns around security and transparency and in particular relating to the platforms and back offices that affiliates use to track clicks, FTDs and revenues. PartnerMatrix has developed an Anti-Fraud Intelligence tool to assist with this.
Mr Gamble and PartnerMatrix will also discuss these issues and challenges across a series of articles that will be posted on the PartnerMatrix website and published across the B2B iGaming media.
Silver Portugov, Chief Business Officer at Mr Gamble, said: "A major factor in the success of an online casino affiliate is the brands that they recommend to their players – they must be reputable and offer an unrivalled experience and that is certainly the case when it comes to PartnerMatrix.
"But we wanted to take our relationship to the next level by identifying some of the issues encountered between affiliates and operators and then work together on how they can be overcome. Of course, we wish to share these learnings with the wider industry."
Levon Nikoghosyan, CEO of PartnerMatrix, added: "Mr Gamble is one of our top affiliate partners so we wanted to strengthen this relationship for the benefit of both businesses as well as the online casino brands that use our solution.
"We are also looking forward to working closely with the Mr Gamble team when it comes to tackling issues around security and transparency, as well as other emerging trends, and to bring these topics to the attention of a much wider audience."
Better Collective wins compliance award for the fourth consecutive year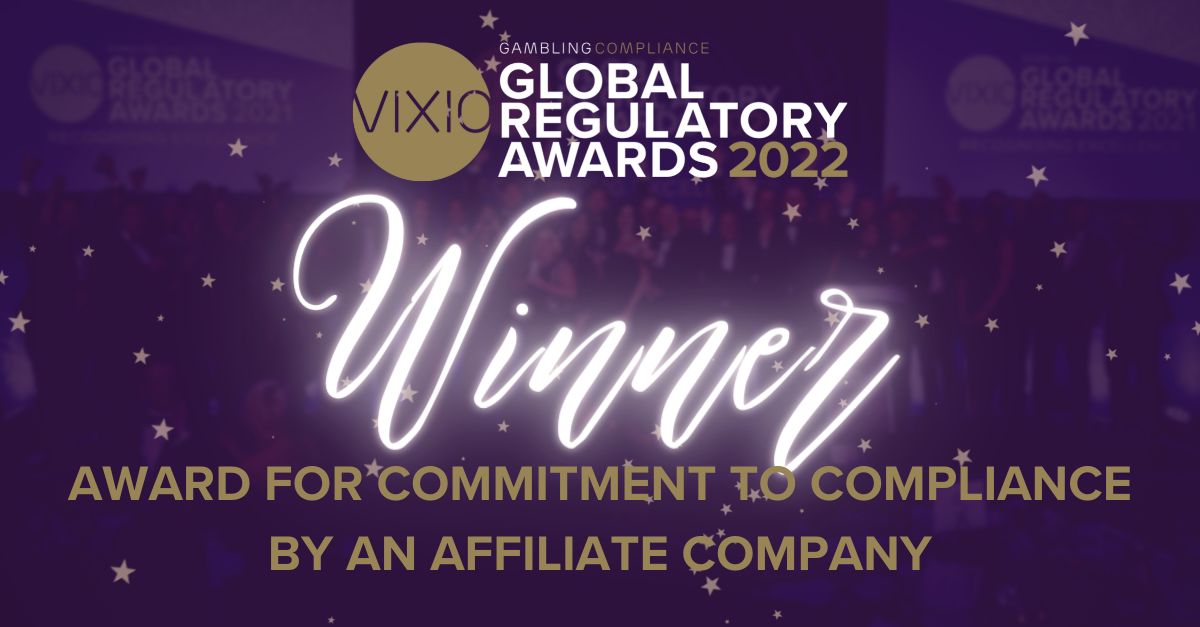 Reading Time:
< 1
minute
At the 2022 Vixio Global Regulatory Awards, Better Collective was awarded for its efforts within compliance.
The fifth Vixio Global Regulatory Awards took place last night in London. For the fourth consecutive year Better Collective won the award 'Commitment to Compliance by an Affiliate Company'. This recognition was awarded to Better Collective for its industry-leading compliance initiatives and for its compliance best practice.
This award is a indeed a testament to Better Collective's dedicated work in paving the way for a transparent and trustworthy industry.
Jesper Søgaard, CEO and Co-Founder of Better Collective:
"Integrity is a core focus here at Better Collective. We have built our business on the principles of adhering to high compliance standards while continuously enhancing the experience for sports fans by educating them on safer gambling. Therefore, we are very proud that our persistent efforts to operate in accordance with the applicable regulation in each and every aspect of our business once again are honored."
PartnerMatrix inks new affiliate channel deal with AdmiralBet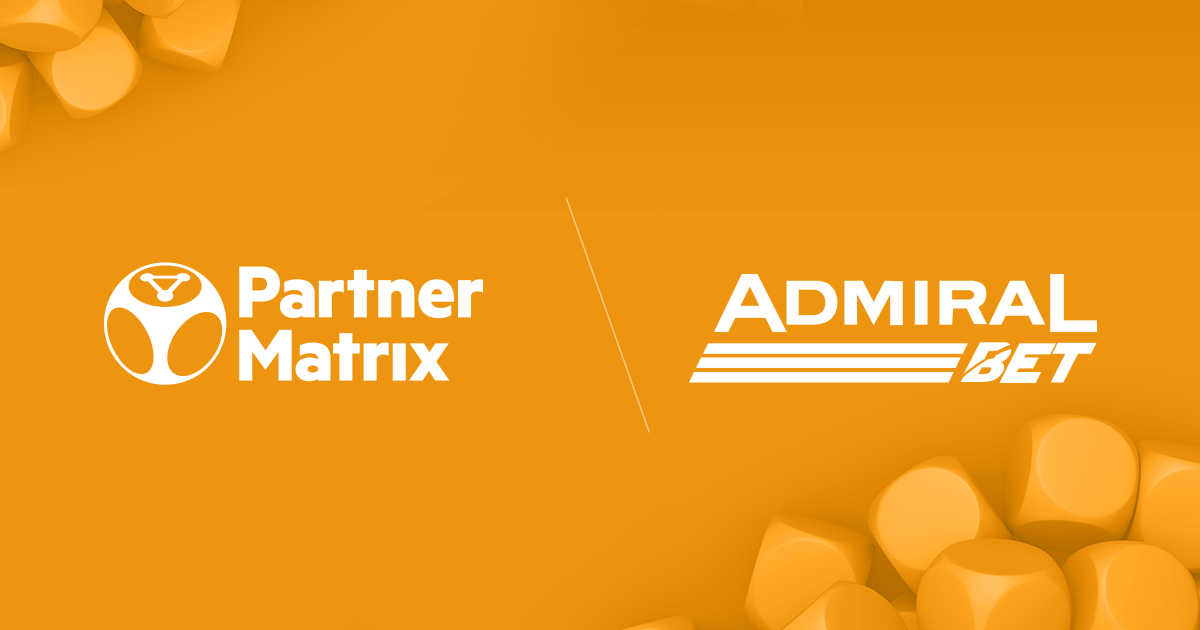 Reading Time:
< 1
minute
PartnerMatrix is proud to announce a new partnership with the established Serbian sports betting and casino platform, AdmiralBet.
Together with PartnerMatrix, AdmiralBet has launched its secure and modern affiliate channel, allowing partners and affiliates to raise the brand's awareness by showcasing its products to a broader audience and engaging relevant traffic.
AdmiralBet is famous for its rich and modern gaming platform, gaining popularity in the Serbian market with its cutting-edge online sports betting offers. The brand also covers casino verticals while keeping clients active with numerous interesting bonuses and tournaments.
Levon Nikoghosyan, CEO of PartnerMatrix, comments: "Thanks to this agreement, PartnerMatrix is not only partnering with an established and respected brand but also entering the Serbian market, which already has a developed and legislated gaming market. With our latest features and system updates, we are looking forward to a productive cooperation with AdmiralBet's team.
"AdmiralBet is well-known for its dynamic and modern sports betting solutions, and with the help of PartnerMatrix, I believe the company will create a more efficient traffic generating strategy, greatly expanding their audience."
Milan Djurmez, Head of Online Gaming at AdmiralBet, adds: "Affiliate Marketing is a new channel for us, but one that we reckon is an absolute necessity for enhancing our outreach. PartnerMatrix seemed to be the software that fit our needs the best and ticked all the boxes. We're all-in with this, and I'm sure that the results will be worthy of all efforts and investments."
Glitnor Group and KaFe Rocks Group amicably call off the Acquisition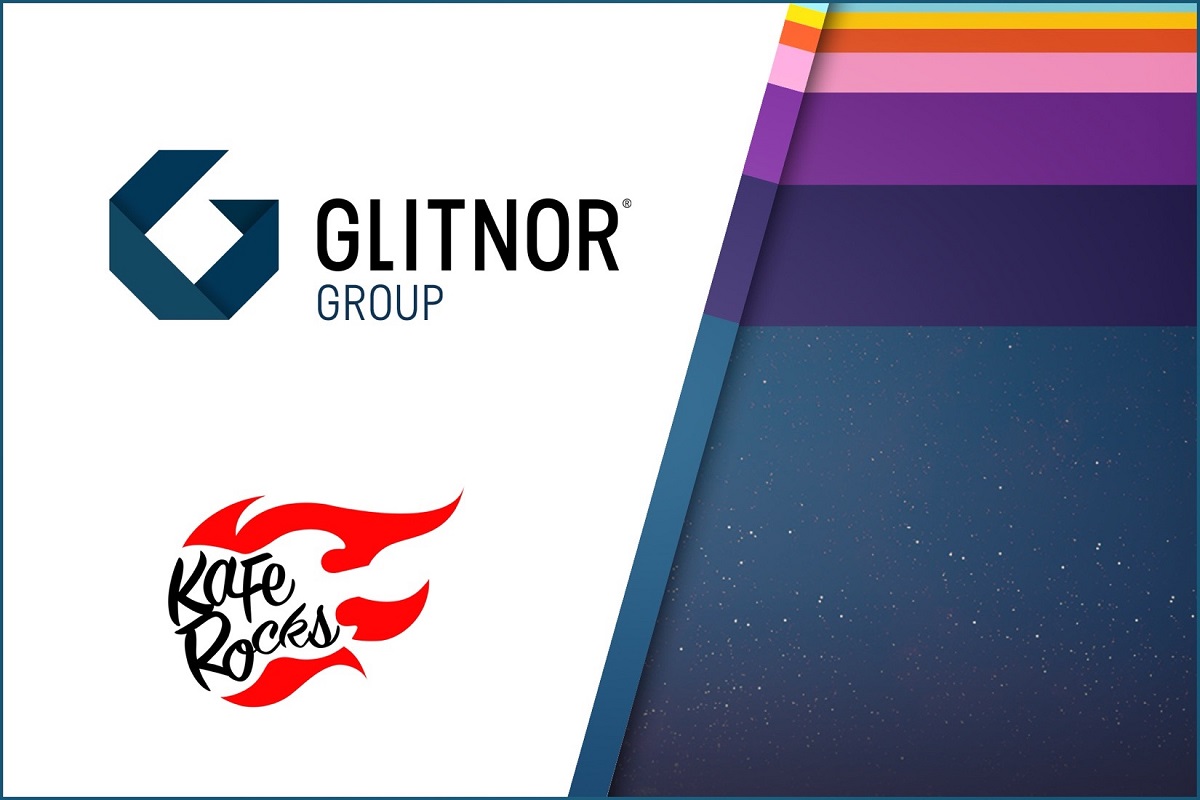 Reading Time:
< 1
minute
Glitnor Group and KaFe Rocks Group have mutually and amicably decided not to complete the transaction in regards to the acquisition between the two groups. After much deliberation, and given market conditions, Glitnor Group and KaFe Rocks Group have agreed that now is not the time to fully complete the acquisition.
As such, KaFe Rocks and the Time2play .com brand will continue to be managed by its founding members and leadership team on a day-to-day basis as they continue to focus on the growth and development of the business.
Glitnor Group, will remain as a significant shareholder in the companies and will continue to have a close, professional and friendly relationship with KaFe Rocks Group. Both parties would like to stress that the recent decision for KaFe Rocks and its CEO, Simon Pilkington, to part ways, has no relation to this news.