Exclusive interview with ESA Gaming's Maria Luisa Malfasi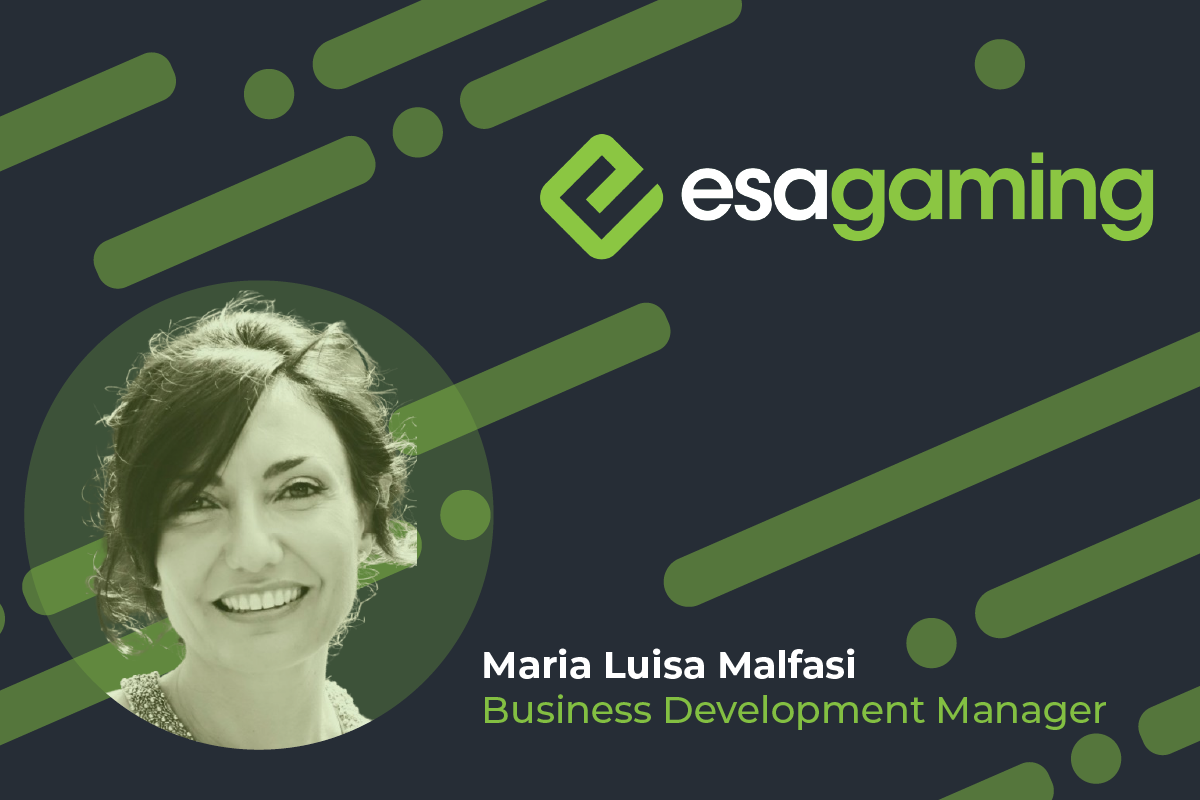 Reading Time:
4
minutes
A year after introducing its EasySwipe™ product, ESA Gaming's collection of mobile games optimized for cross-selling from casino to sportsbook now features six titles following the recent launch of its latest hit Joker Poker. ESA Gaming has also entered several new markets and struck partnerships with operator and aggregator partners around the globe. European Gaming caught up with Maria Luisa Malfasi, Business Development Manager at ESA Gaming to see what the future has in store for the supplier.
It has been a fantastic year for ESA Gaming which has seen you move from offering an aggregator platform and poker network to focus on cross-selling titles for mobile, tell us about the last 12 months.
Having offered an aggregator platform and poker network for some years we wanted to develop a new USP for the company and introduce something unique and different to what is currently available in the very saturated slots market. The result was our portfolio of EasySwipe™ games which is designed specifically to sit within sportsbooks to offer bettors a simple yet engaging casino experience without disrupting the sports betting experience. We now have six titles in our offering and it's been a fantastic year for ESA Gaming.
Major sporting events in the summer, such as the Euros and the Olympics, definitely helped boost our portfolio as betting volumes significantly increase and naturally offers the possibility of cross-selling to casino.
The Euros was our first experience of having our EasySwipe™ games live during a major tournament and offered an opportunity for us to gather some good business intelligence which we will incorporate into our future product development. We already have one sport-themed title in our portfolio which has resonated well with bettors and we will add more in the near future to better appeal to sports fans.
Tell us a bit about how your EasySwipe™ portfolio has developed and performed in the last year. 
As the name of our product suggests, customers easily swipe from one product to a next on their mobile device. This ensures the sports-betting experience per se is not disrupted but allows players to enjoy their favourite casino games or try something new whilst continuing to bet on sports. We have now introduced six fantastic titles that offer players a fast-paced, fun-filled gaming experience.
The first titles we introduced were blackjack and roulette that bring the real casino experience to the player, with intuitive game play and responsive design, perfect for mobile screens. Fruit Staxx, our enticing fruit-themed slot is designed for casual gameplay with an immersive user experience. GoalMine, is a fast, football-themed game which gives players a speedy game-play, with familiar graphics and steps. The title has been a huge hit with avid sports fans and is a natural fit in a sportsbook. The simple format and differing final rounds which create genuine progression and culminate in sporting action adds an extra layer of excitement to this title.
Recently we introduced EgyptMine, the second title in our Mine series. Inspired by computer classic Minesweeper, it sees players race across the sands avoiding evil creatures before entering a pyramid in search of treasure. Finally, our most recent hit was Joker Poker, another casino classic featuring a standard deck of 52 cards, plus a wild joker, where players are tasked with creating the best possible 5-card poker hand. Players can utilise an autoplay feature and there are chances to multiply winnings with an enticing Gamble Round offering red, black or suit betting, while there are chances to win up to 300x stake on every hand.
In terms of reach, is expansion in your future plans and if so, what new markets is ESA looking at? 
We see plenty of opportunity to expand our reach and are exploring several opportunities. We are currently looking at getting our content certified or licensed in a raft of European markets such as Romania, Sweden, Denmark and Greece.
We are carefully analysing the potential of the market before making the decision on whether to enter or not and are focusing on territories where sports betting has a strong following.
In the last year we have entered Portugal and significantly expanded in Italy, signing several deals with leading local operators and aggregator platform providers. We also received our MGA licence which will allow us to distribute our games to an array of new partners.
We will of course also continue to develop our games portfolio and have recently hired a hugely experienced Head of Games to oversee this expansion and the creation of a portfolio of slots. We will Imminently introduce sport-themed games Basketball Mine, and Tennis Mine, with new more involved bonus rounds, as well as some innovative slots titles and our first crash-style game.

Exclusive Q&A with GAMING1 COO Interactive David Carrion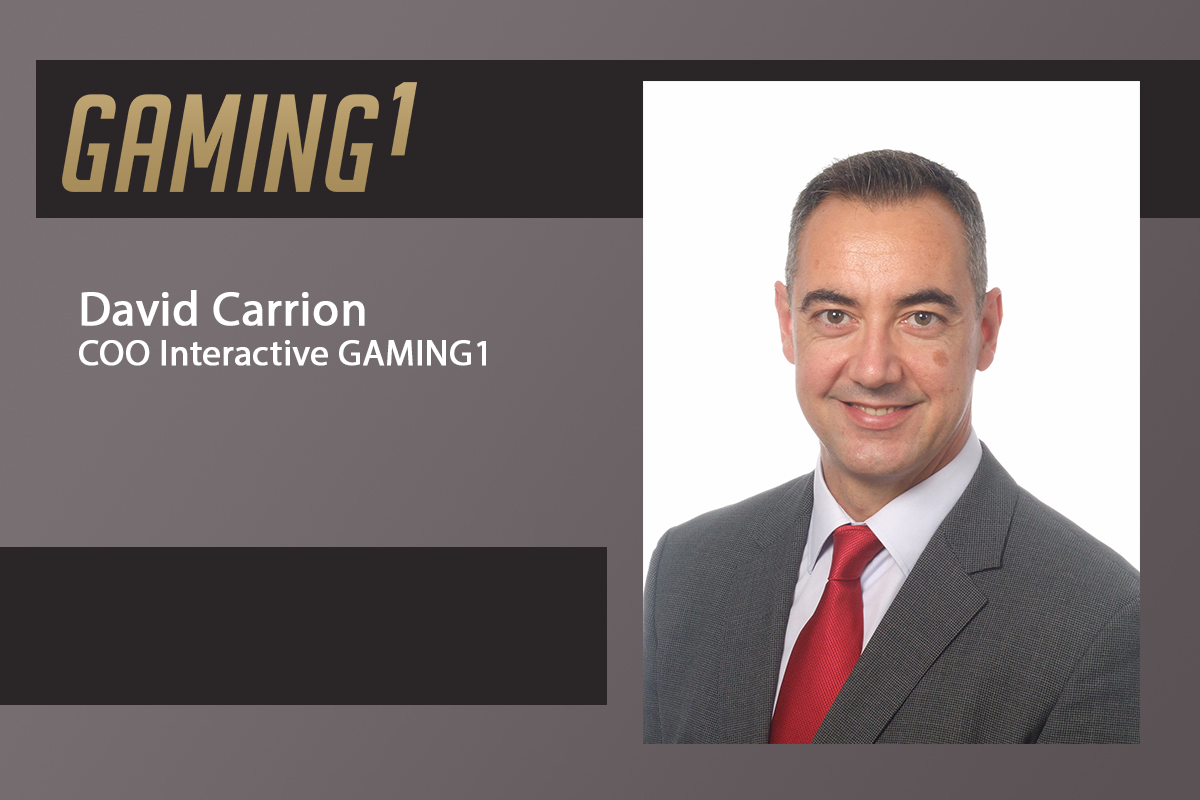 Reading Time:
3
minutes
Having made the leap from CMO to COO Interactive, GAMING1's David Carrion has set his sights on the company's expansion in the Netherlands, the US and other regulated markets as it develops at pace.
European Gaming caught up with him on the leading gaming and sports betting partner's exciting plans for these markets as well as his philosophy towards work.  
Since joining GAMING1 as a CMO over year ago, before being promoted to COO Interactive, how would you say your time at the company has gone?
So far, my time at GAMING1 has been better than I ever could have imagined. It's been a fantastic journey that has allowed me the opportunity to meet some incredible people who have shown me exactly why it's such as exciting company to work for.
Together, we've been able to lay the groundwork and infrastructure around scalable, data-driven products that will help the company grow in regulated markets considerably in line with our clear five-year strategic plan.
How has the change from CMO to COO Interactive been, was there anything that stood out as you've began to upgrade what you've delivered for Belgium's favourite supplier?
Naturally, I've taken on a lot more responsibility with regards to our product offering. This has proved to be a very exciting challenge, especially with regards to expanding into new markets. Next on my list of objectives is to focus on aligning our business and technology objectives, which will ensure that we can dictate our own pace and set us on the right path to international success.
Your data-driven skills and experience have been a valuable asset to the company so far, how will you expand on these in your new role as COO Interactive?
We have a very strong vision of what we want to build, however, our customers often have other ideas on how to use our products. Because of this we've been able to utilise data and customer behaviour analytics as a great tool to drive us forward, while also helping us find a competitive advantage in the market. Naturally, customers expect the scalability and flexibility to grow their offering and we continue to optimise our products to facilitate that.
As GAMING1's new COO, what are your main goals and aspirations?
Ultimately, my long-term aspiration is to see GAMING1's growth and development explode way beyond our expectations by building an operational model based on scalability and speed. I would also like to see us consolidate our strong position as a market leader, while mounting a real challenge in new and emerging markets, such as the United States and the Netherlands.
With GAMING1 set to launch in the US and Netherlands towards the end of 2021, can you speak more about the company's growth plans? 
We already hold a strong market share in some of the biggest existing regulated iGaming markets such as Belgium and Portugal, and we now have a real opportunity to grow in betting, which is incredibly exciting.
Our flexible business model and the way we operate our brands, joint ventures and turnkey solutions allows us to take on exciting opportunities in the United States and Netherlands. Our plan is to double our revenue by 2025, outperform market trends and become a truly international operator.
Last but not least, plenty of the people in the industry know about your extensive track record – how are you looking to bring that expertise to the table in the coming years as we enter a new era of gaming?
Firstly, it's important to realise that people are the company, not just one individual. But in terms of how I'm going to bring my own expertise to the table, one day at a time! My approach has always been very straightforward: Be humble, have fun, and realise that difficult is not the same as impossible, as long as you're well prepared.
As a result of hard work, common sense and a strong desire to succeed, I've gotten to where I am today. With those principles in hand, I believe I can elevate the performance of our talented teams to deliver on this new era of gaming, whatever direction that may take.
Q&A with Ohad Narkis, CO-founder of PlayOJO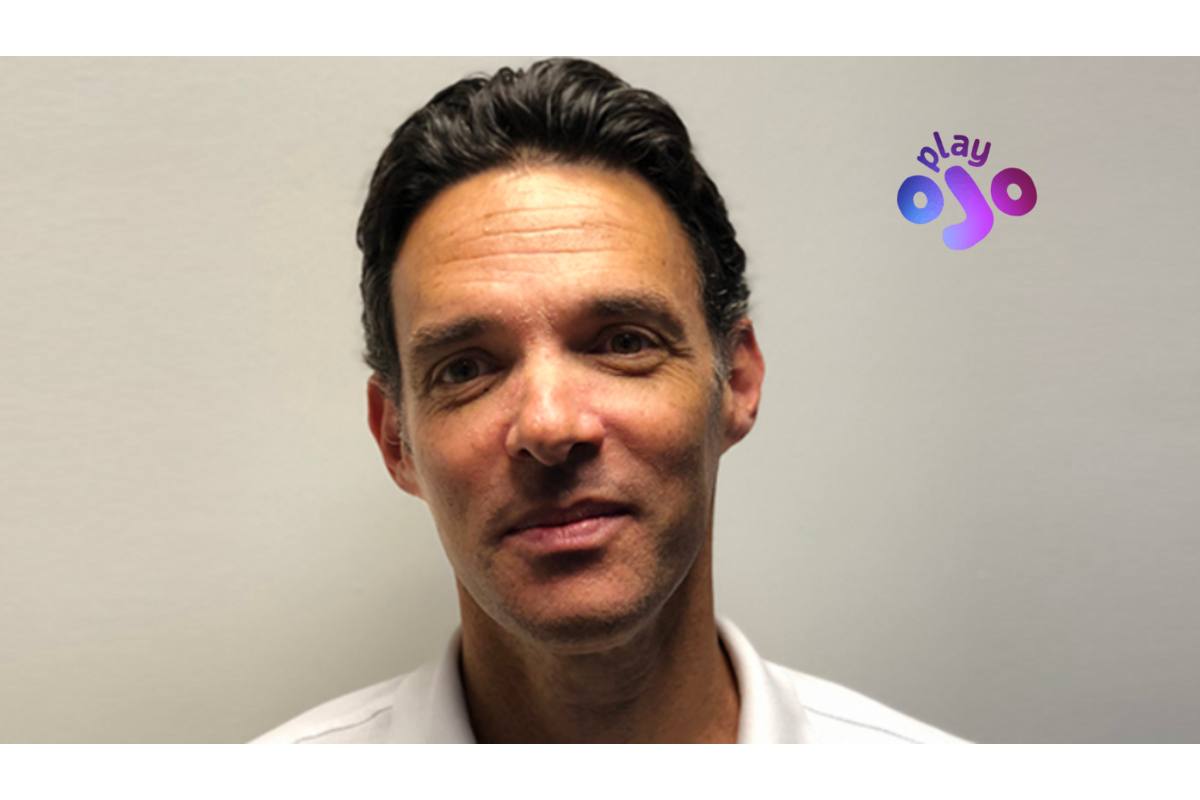 Reading Time:
3
minutes
Why did you choose Mexico for the latest LatAm market in which to launch PlayUZU?
We believe that Mexico has the potential to become one of the largest and most vibrant online casino markets in Latin America and a place where our PlayUZU brand and the unique player experience that we offer is a great fit. The market ticks a lot of boxes in terms of viability – it has a large population of 130+ million people, a diverse media landscape and sensible marketing regulations – which will allow us to hit the ground running and start to drive awareness and generate market share from day one. We are already live in other LatAm countries and will use the lessons we have learned in these markets to really make a splash in Mexico.
What opportunities do you see in Mexico and how does the market compare to others in Latin America? 
The biggest opportunity for us is that there is a strong appetite for online casino and video bingo among Mexico's large population but to date, the majority of online gambling brands live in the market have mostly catered to sports betting. PlayUZU is 100% focused on casino and bingo which makes us confident that we will be able to deliver a superior experience to players looking for a place to enjoy slots – we stock more than 3,000 in our lobby – table games, live dealer and, of course, video bingo. The focus on a more casual games offering also will allow us to target a different audience and seek advertising opportunities in less crowded media places.
How have you localised PlayUZU for the Mexican market? What can players expect when playing at the casino? 
So PlayUZU is the Spanish-language version of our flagship PlayOJO brand. This means the entire casino has been fully translated into Spanish and we also have a dedicated Spanish-speaking customer support team. In addition to this, we have localised the game lobby with slot content from providers that have proved to be popular in other Latin American markets.
It goes without saying that our live casino lobby is loaded with titles that have Spanish-speaking dealers and we have also added a wide range of video bingo titles from providers such as Zitro Gaming and Ortiz Gaming to meet the high demand we expect for these games. This will allow us to differentiate, as to date not many operators have added video bingo titles to their lobbies so this is an area where we can stand out from the get-go. We are also operating a fully localised peer to peer bingo product which we're confident will do very well in MX. We are leveraging our experience from operating as a successful UK bingo site to Mexico, which is a much less crowded bingo market and we are confident that together with our casino proposition PlayUZU will become the default destination site for casual players in MX.
While PlayUZU has been fully localised for Mexico, players can expect the same fun, fair and transparent experience that has made PlayOJO and PlayUZU household names in markets around the world. This includes no wagering requirements whatsoever.
How are you driving awareness of the PlayUZU brand in Mexico? Will you be using the same marketing tactics as in European markets? 
We plan to be aggressive with our marketing activity, as we have been in the other markets where we are active. In Mexico, this will include above the line campaigns, and we have already joined forces with two TV media companies so that we can really go big from the moment we launch. This includes plans for a bespoke PlayUZU TV show! We will also be running social media and paid media campaigns, as well as other marketing activities. Initially, campaigns will focus on educating players but with the same fun and entertaining approach that we have used in other markets.
What are your plans for the wider LatAm market?
We believe that Latin America will become one of the largest online gambling markets in the world, so it is a region that we are monitoring very closely to identify opportunities for PlayUZU. We are already in the advanced stages of securing a licence in Buenos Aires city, Argentina, through a joint venture with a local partner. The market has only just opened up, so we are really keen to enter and leverage the first-mover advantage.
We are also keeping a close eye on Brazil but to date, the focus has been on sports betting and it remains unclear whether online casino will be included in enabling legislation. If we see strong indications that it will be, then we will certainly make a play in the market.
Branding & shaping the perfect corporate image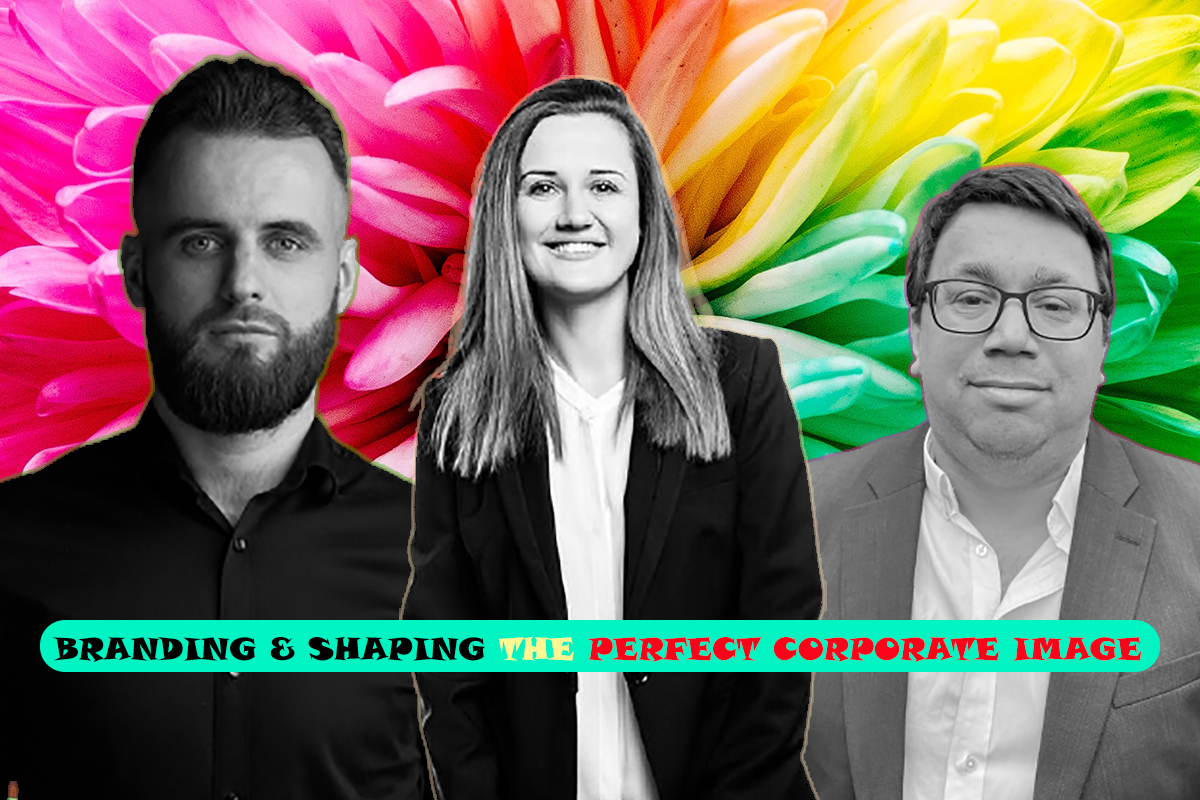 Reading Time:
7
minutes
What's in a name?
Branding is key for operators, but shaping the perfect corporate image is also important in the ultra-competitive world of iGaming studios. In this feature, we look at the reasons why already successful suppliers would seek to craft fresh identities.
What key factors are taken into consideration when creating a fresh identity for a games studio?
Joey Hurtado, Managing Director of Games at Wizard Games: In this saturated market, it is important that we focus on our distinct competitive advantages. This boils down to what we can provide for our partners, based on a level of experience and knowledge within our ranks that we believe is up there with the best in the industry. At Wizard Games, we have assembled a wonderful management team with decades of experience in the industry and a studio team that boasts tons of creativity. Add to the mix an extensive network of operators who are already offering our games, extremely fast integration capabilities, the tournament tools offered by Pariplay, and the support of our solid public parent company, Aspire Global, and it is clear that our brand stands out from the crowd. We know the market and our finger is on the pulse of what players want across major industry operators. This gives us the advantage of creating exactly the sort of content people are looking for in different markets.
Yanina Kaplya, Head of Marketing at BetGames: There are many reasons for creating or updating a brand image for a games studio, (or indeed any other type of business). This can range from reputational and international expansion or repositioning to reflect a company's new vision. Depending on the exact reasons driving it, there will be external factors such as target market trends and culture, the wider industry and product portfolio – and of course, the brand's archetype. Internal factors can also include how we see and position ourselves, as well as the mission, vision, and value of the company not only as a product provider but also as an employer. Invariably, a company may need help from an external consultancy to see the bigger picture, while some companies decide to create their own brand image and identity in-house, as they have internal brand ambassadors who can show them the way to go. Defining your brand personality, your target audiences' preferences, and value proposition can help greatly in setting a clear identity for a company. Looking at the gaming market today, we can see competition is fierce and every brand wants to cultivate uniqueness through product or brand identity and messaging to be able to differentiate itself.
Vladimir Malakchi, CCO at Evoplay: The concept of a brand is much more fundamental to a game studio or developer, at Evoplay we are in the fortunate position of being a brand that has a proactive philosophy on creating games, this is something not everyone in the industry has. Having a clear brand identity makes it very easy for partners and consumers alike to understand the company's position and how it conducts itself across its markets. It's the perfect reflection of a company's vision, goals, and ambitions. When it comes to making an impact on the global stage – the most important is a well-formed brand compass that will be the landmark and goal behind every step of the company – vision, mission, values, strategic goals, and purpose as a business. Since the main barometer of a gaming studio's value is the games it provides, it is crucial to understand the uniqueness of the games being created by the company, as well as what it means to the player and partner, and how it will be perceived by competitors. These insights foster a path for the company's development and lay the foundations for further activity.
Stay close to an existing well-known brand, or move in a completely new direction: what persuaded you to move down one route or the other?
Malakchi: I wouldn't say that Evoplay started moving in a completely new direction after the rebranding. The rebrand was about creating a new starting point in the Evoplay story and a transition to a new level, which is quite logical and harmonious in light of the great achievements made in the last 2 years. It serves as recognition of the experience we have gained over 3 years in the market, as well as setting more global goals and methods of achieving them. Some paradigms have remained with us and are still the basis of the company, some have been modified and adapted to new visions and beliefs, and some have been expanded due to stronger capacity and resources.
Kaplya: We are very proud of having built our BetGames brand and product portfolio completely from scratch. Our success has stemmed from our passion for unique products and solutions, which is such that it prevents us from stepping away from our core values and vision. In rebranding, we wanted to keep the vibrant, cool, visual themes of BetGames, as well as our recognizable name, for both our business partners and legions of fans. These factors give us the confidence and knowledge that our brand has a great reputation in the industry and that's something we want to maintain throughout our lifetime. BetGames recently celebrated its 10th anniversary, and we've reflected this important milestone with an evolved business statement, upgrades to our operations, as well as corporate strategy and team alignments. The main driver behind our rebranding was our strategic plan to develop our corporate identity over the next decade. We identified a clear vision on a logo, fonts, color palette, and photography that would reflect how we grew from a start-up to a global entertainment provider.
Hurtado: This was a question that we considered extensively during the brand creation process before we reached the conclusion that our identity should lie within the middle ground between innovation and tradition. We have since focused on transmitting this identity to potential partners by embedding the concept within our brand design, guidelines, product, and every aspect of our communications. We see ourselves as a progressive brand. That means our games are deeply rooted in what players want, which is in the main set of traditional themes and features. From that starting point, we innovate – gradually and not in a disruptive way, incorporating technological advances, creative features, and attractive bonuses, all the way testing the results game by game. So far, this approach is working perfectly. We have achieved notable progression with each game release in terms of reception, which is a testament to our studio team's hard work in evolving our offering.
Does the name, logo, and presentation of a brand tell a story in itself, or is it all about the games?
Hurtado: The expression of our brand identity is achieved through a combination of the logo, name presentation, and design. The Wizard element represents a wise character who constantly comes up with outstanding creations that nobody expected. As a universally recognizable character from a range of fantasy stories, the appeal is nostalgic while also hinting at the creation of new, surprising solutions. The combination of tradition with modernity is also present within the design of our logo, website, and visual elements.
Kaplya: We do have a story behind our logo. When you look at it – it's a simple, recognizable, and unique mark that represents BetGames as well as its operating principles. The 'B' and 'G' in BetGames are combined in our new logo to represent our core value as a people company. It also resembles Superman taking flight, his arms pointing to the sky, which perfectly captures BetGames' commitment to growth and people. While the diagonal lines mirror our dynamic personality, it is also no coincidence that they are tilted at a 24° angle, the same as the earth on its axis, symbolizing BetGames as a global company. The all-new logo is a modern representation of a company with operating principles and ideals at its heart.
Malakchi: The main goal of Evoplay's rebranding was to take ownership over our brand identity, positioning the company as one with a unique vision for gambling products and a pragmatic approach to doing business in the industry. Everything that comes out of Evoplay, including communications, promotions, and marketing materials, reveals the personality of the brand and aligns with its vision, values, and goals. Our name – a combination of both the words "evolution" and "play" – expresses our desire as a brand, while our logo features the wing of our mascot, an owl, Evo, which symbolizes wisdom and transformation – the exact two powers we're driven by. Our slogan is representative of our interaction with players and partners – 'The future of iGaming of Today ', where players can enjoy an unparalleled gaming experience, and our partners can improve their business in multiple ways.
What are your brand's values and how do they relate to your future plans?
Kaplya: We have incredibly ambitious plans for 2022 and our values are integral to them. We are using the best that tech can offer and are busy developing some fantastic ideas that we'll bring to the market. When it comes to our core values – we start with compassion as we are a people company. Innovation is key, and we always aim to stay unique as pioneers rather than copycats. This is reflected in a soon-to-be-launched new vertical from us in 2022, which we're all very excited about. Results, of course, always count – and we take pride in never failing on delivery, which I'm sure will continue to place us as a key industry partner through the next decade. Last but not least, we always think big and stretch what is possible!
Malakchi: I have always believed that the brand's values begin with the corporate culture. It means that in-house values can be incorporated among employees, and directly impact our brand image. Speaking about Evoplay's values in more detail, they are based on six P's – People, Partners, Profit, Productivity, Portfolio, Place. Resting on these core pillars, we have been able to achieve our main goals for 2021 and expect to carry this momentum into the New Year by being a responsible employer and trendsetter in the iGaming industry, creating exciting titles, and building valuable partnerships.
Hurtado: The brand personality we have created is reflective of our core values: expertise, modernity, trustworthiness, progressiveness, and entertainment. It connects with our plans for the future, as we continue to add to a team that is rich in expertise, having been within the industry for decades. They know what they are doing and are committed to the continual improvement of our products and services so that we can deliver to players what they want and provide them with the most engaging, entertaining gaming experience. Our commercial team has also grown a lot in quality and quantity and we are striving to deliver the best possible customer service to our partner operators. As anyone can see from looking at our product roadmap, we innovate gradually from game to game, incorporating new, attractive bonus features. Our marketing team has also advanced the quality of our assets and they are working on numerous different projects to substantially improve the asset delivery. This year, we are also set to launch several features that have never been seen in the market before and which we are very enthusiastic about. Watch this space!