BETER debuts table tennis heart rate data for Setka Cup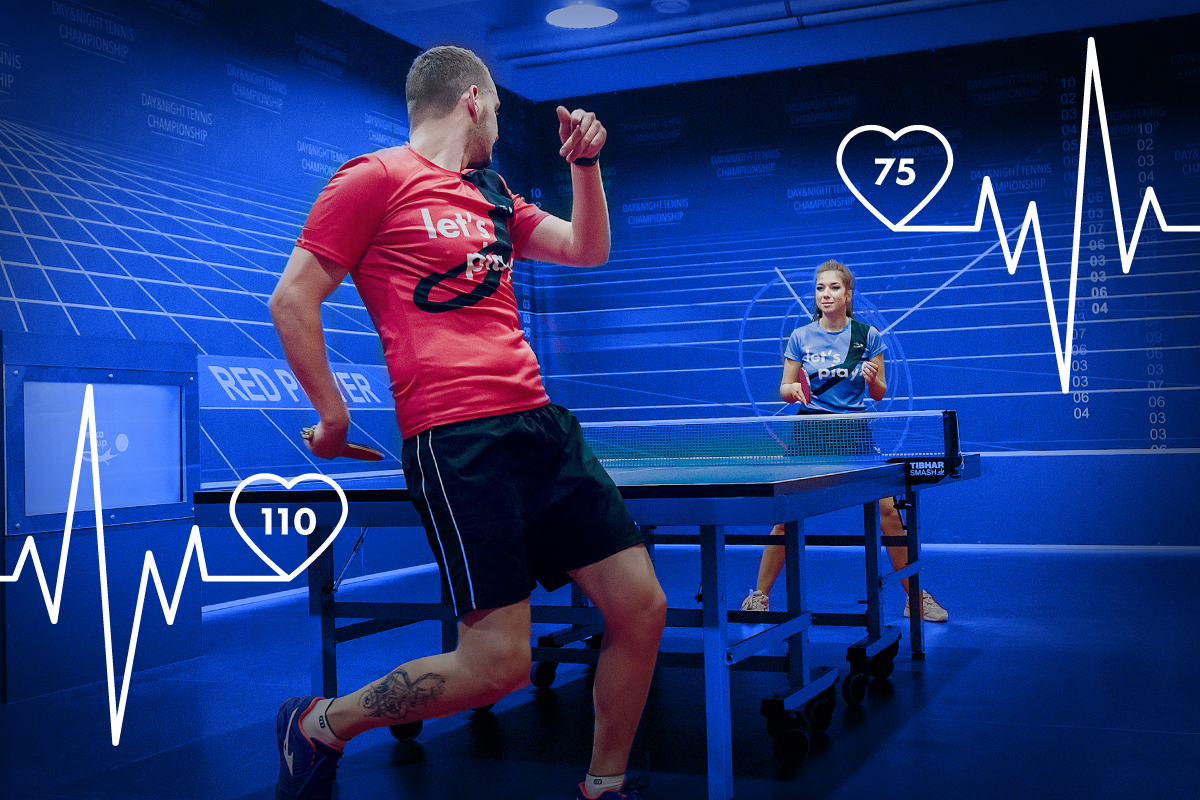 Reading Time:
2
minutes
BETER, the industry's leading provider of next-gen betting and gaming solutions, has taken its Setka Cup (part of BETER Sports) to the next level, by integrating on-court table tennis players' heart rate data into its offering.
Having successfully implemented heart rate monitors into their Efootball ESportsBattle tournaments during the summer, BETER's trialled and tested model is now ready to add the feature to their Setka Cup's table tennis tournaments.
Designed to increase both incremental revenue and customer engagement for sportsbooks by delivering an entirely new element to the betting experience, BETER's in-game monitors are able to track and analyse the table tennis players' heart rate levels to track in-game performance and recovery rate.
The devices, worn on players' arms, use optical heart rate technology to provide the most accurate heart rate data available, which is then automatically collected and displayed on live streams.
Allowing bettors to make a more informed betting decisions than ever; BETER's tech analyses a vast range of data relating to their physiological response during matches and their ability to recover – highlighting their potential to achieve the best possible results.
As well as driving engagement, the Setka Cup will also benefit by monitoring and tracking the physical health of the participants throughout the tournament periods, as well as initiating resting periods to prevent over-exertion during the season.
In total, BETER's heart rate monitors are now available at multiple Setka Cup locations. The functionality is set to be implemented for all Setka Cup table tennis locations across CEE, including Ukraine and the Czech Republic.
Commenting on the launch Alex Lobov, BETER's Chief Product Officer said:
"We're all about delivering the most next generation betting experience out there, whether that be Esports or offline sports.
"Our Setka Cup caters to fans who love live action, and I believe that heart rate monitoring will help us strengthen the position of our table tennis product in our growing portfolio of fast content.
"Designed to be an excellent add-on to drive both revenue and engagement we predict our partners are like to see an average 2% increase in customer bets on Setka Cup table tennis events, as well as a 5% average increase in views of the Setka Cup live streams." 
BETER's Setka Cup tournaments across table tennis, tennis and beach volleyball, are a part of its BETER Sports portfolio. The Setka Cup remains one of the largest daily sports tournaments worldwide.
In Q3 2021, the total number of table tennis, tennis, and beach volleyball matches reached 25,454 and increased by 15% compared to Q1 2021. During the same period, the number of betting participants increased by 25%.
Already renowned as a leading supplier of data and content, BETER is used by the likes of Sportradar, Bet365, William Hill and Fortuna Entertainment Group. The company recently overhauled its multiple verticals spanning fast sports, esports, gaming and live casino.

Online Gambling Global Market Report 2022: Implementation of Blockchain, IoT and VR Technology Presents Lucrative Opportunities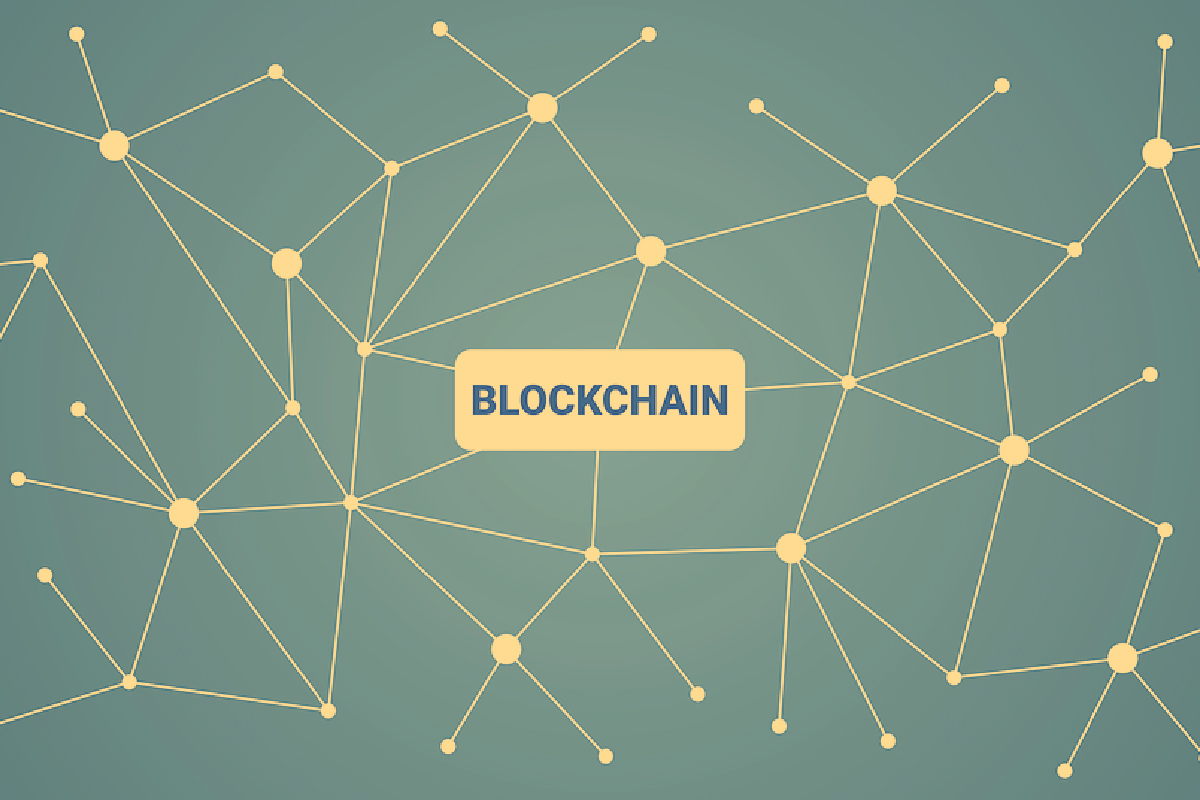 Reading Time:
2
minutes
The "Online Gambling Global Market Report 2022, By Game Type, Device, Component" report has been added to ResearchAndMarket's offering.
The global online gambling market is expected grow from $73.42 billion in 2021 to $81.08billion in 2022 at a compound annual growth rate (CAGR) of 10.4%. The market is expected to reach $115.13 billion in 2026 at a CAGR of 9.2%.
The online gambling market comprises of revenue generated by remote gaming activities by means of the internet using desktop and mobile devices. The market includes gambling establishments developing online sports betting, casino, bingo, lotteries, and poker games, among others.
The main game types of online gambling are betting, casino, lottery, poker, online bingo and others. A lottery is a type of gambling in which numbers are drawn at random for a prize. The games are played in various devices such as desktop, mobile and others. The different components include software, services.
Asia Pacific was the largest region in the online gambling market in 2021. Eastern Europe is expected to be the fastest-growing region in the forecast period. The regions covered in the online gambling market are Asia-Pacific, Western Europe, Eastern Europe, North America, South America, Middle East and Africa.
Increasing adoption of smartphones with improved internet accessibility is driving the online gambling market. Globally, the average use of mobile devices compared to desktop computers or laptops is significantly greater. In most countries, the mobile users account for about 80% of all users in the online gambling industry. According to the study published by the Gambling Commission, in 2020, the most common method of accessing online gambling remained mobile phones, particularly among younger people.
The online gambling laws vary wildly from one region to other. Most countries have their own local laws that deal with the relevant legal and regulatory issues. Countries such as the USA, have much more complex gambling regulatory process. Moreover, in countries like India, gambling is under strict control. With each individual country enacting different gambling laws, it's tough to be familiar with them all.
Nevertheless, all gambling sites should be compliant with any laws that they are subject to, to ensure gambling sites are operated lawfully, ethically, and are safe. The established and reputable licensing authorities impose a strict code of conduct on the licensees, who have to adhere to the necessary regulations if they are to maintain their licenses. The strict and varying laws across the countries are likely to challenge the market growth.
Technologies such as Blockchain, IoT and VR are changing everything in every field including online gambling. Virtual Reality and VR Headsets have gained a lot of popularity in recent years and are revolutionary addition to the world of online gambling. With VR, one can actually enter into a virtual casino and play all the games without having to travel. However, fraud and cheating were majorly concerning the users in online gambling. A lot of online casinos and online gambling sites have been accused of not being transparent and hiding their internal workings and the methods for their dealings. These concerns can be addressed using blockchain technology. With blockchain technology, everyone will be able to see exactly what is going on behind the scenes.
UK esports betting platform Midnite recruits former Luckbox Head of Comms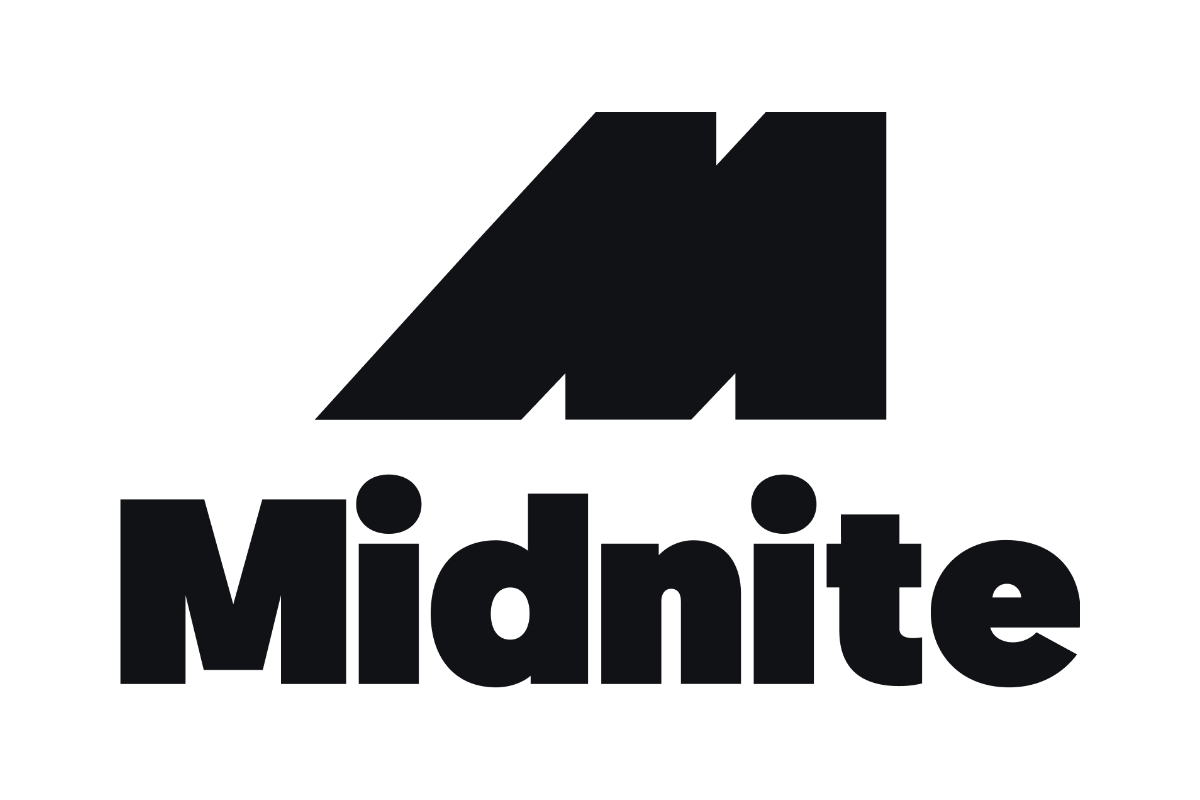 Reading Time:
2
minutes
Esports betting platform Midnite has continued to strengthen its growing team with the appointment of James McMath as Head of Communications.
UK-based Midnite, which offers esports and sports betting, is in a phase of rapid growth having raised $16m Series A funding in February this year.
McMath joins the team after four and a half years at Luckbox, where he held the roles of Chief Editor and PR Manager and, latterly, Head of Communications.
McMath will work as part of the Growth team as Midnite aims to continue scaling its user base and revenues. The move reunites McMath with Sujoy Roy, Midnite's Partnership Manager, with the two having previously worked together at Luckbox.
The appointment takes the number of Midnite employees to 56, with 35 new team members hired since January.
McMath said: "I'm delighted to have joined the team at what is an incredibly exciting time for Midnite as we look to continue to establish ourselves as a significant player in the esports and sports betting industry.
"I'm really looking forward to playing my part as we continue to grow, attracting new users and further enhancing our proprietary product."
Midnite was founded in 2018 by Nicholas Wright and Daniel Qu, gaming industry product specialists who previously created Dribble, a daily fantasy sports platform. The team worked closely with Sky Bet, one of the largest operators in the UK, to launch the platform.
The company is currently licensed with the British Gambling Commission and is pending licensing approval with the Malta Gaming Authority.
Midnite co-founder Nick Wright said: "These are exciting times for our company and I am thrilled that we have been able to strengthen our team significantly as we aim to smash our growth goals for the year.
"I'm particularly pleased that we've been able to add talented individuals with rich experience in the gaming industry but also with passions for sports, esports and gaming."
Top 5 Tips for Choosing the Best European Online Casino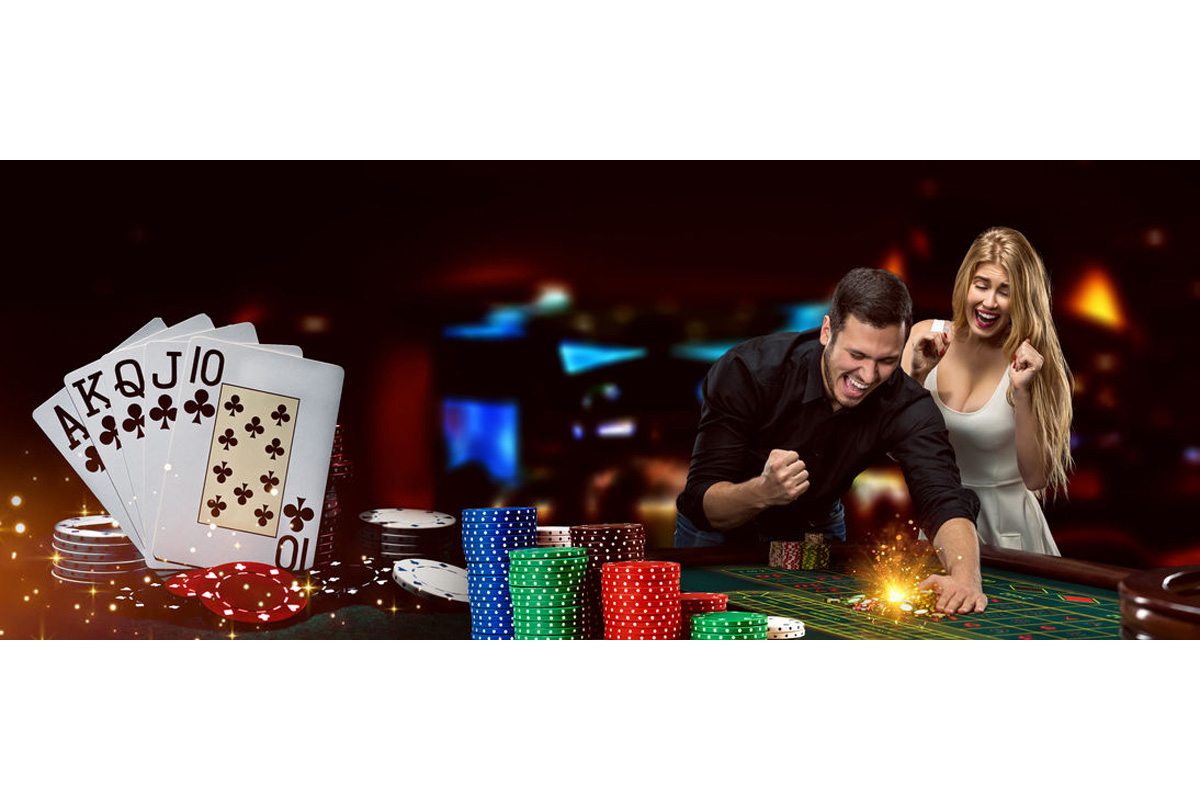 Reading Time:
4
minutes
If you're in Europe and looking to play in online casinos, things couldn't be better for you! With a plethora of world-class gambling sites aimed at EU players, and the convenience that online world offers, playing your favourite casino games online can be a truly rewarding experience.
In the last decade, online casinos have grown in popularity, and currently are all the rage. As per the leading statistics & source information website Statista, the online gambling market in Europe was worth a staggering €30.5 billion in 2020 – accounting for more than 50% share of the worldwide online gaming market.
A quick Google search for 'online casinos' will literally dish out thousands of results at you. But, how can you be sure which gaming sites are actually the best ones?
While personal preferences regarding the type of games and payment methods will often decide which casinos you'll want to play at, there are some crucial aspects which every punter must keep in mind before signing up at a casino site.
The below 5 tips will cover the most-important aspects that decide if a casino is really among the best European online casinos.
1. Licensed & Regulated in Europe
When you're playing casino games for real money, safety and security takes the front seat. Scroll down to the bottom of a casino website and check if it holds a valid gambling licence from an EU governing body.
Two such respected regulatory bodies are the Malta Gaming Authority (MGA) and the Gibraltar Gambling Commission (GGC) that make sure that all EU casinos that hold their licences are fair and legit. A gaming licence granted by these bodies is accepted in most EU countries.
However, since Europe is not governed by a unified gambling law, some nations have also framed their own gambling and betting laws. For example, Sweden casino players must play only in casinos licensed by the Swedish Gambling Authority; the Danish by the Denmark Gambling Authority, and the British players in casinos holding a UK Gambling Commission permit.
Top Euro online casinos, such as Casino Lab, hold an operating licence issued by such reputable authorities. Always play in a casino licensed for your country to avoid any loss of winnings, fraud, and issues related to payments and privacy.
2. Payment Methods Tailored for European Players
All real money online casinos support at least a few popular payment methods such as credit cards, debit cards, and ewallets.
But for an online casino to be among the European top dogs, it has to do much better. If you're in Europe, you'll be pleasantly surprised to find many fast, secure, and easy payment options specific to your region.
So, apart from common casino banking options, like cards, you'll get other great choices, such as Trustly instant banking (popular in Finland, Sweden, Norway, Denmark, and Germany), Klarna online bank transfers (for Finland, Sweden, Denmark, Norway, Germany, Austria, Switzerland,), and ewallets such as PayPal, Jeton, MiFinity, and MiFinity.
Moreover, the best European gambling sites support multiple currencies, and accept deposits and withdrawals in Euros, DKK, SEK, NOK, GBP, HUF, and CHF.
The advantages of playing in your local currency are twofold. Firstly, it helps you easily keep track of your spendings, and manage your casino bankroll better.  And, secondly, you'll get rid of any currency conversion fees that may be levied by your funding source, or the casino.
3. Huge Variety of Online Casino Games
The best Euro online casinos are well-known for providing both top-quality and a huge selection of games.
This is made possible because some of the biggest gaming software developers that power online casinos are from (or headquartered in) European nations such as Sweden, Estonia, and Isle of Man. Moreover, these top game providers (e.g., Microgaming, NetEnt, Evolution, Playtech) cater only to the regulated and legal markets, like Europe.
As a result, when you play at top EU sites, you'll get to enjoy the complete suite of high-quality casino games, including, online slots, progressive slot games, table games such as blackjack, roulette, baccarat, keno, craps, poker, and the best live casino games.
The game count at these top gambling sites easily runs into a couple of thousands, or even more. Do note that not every EU-licensed online casino will have such an impressive range of games from the best gaming studios. Small, or newly launched operators usually have to start off with fewer games and providers due to budget constraints.
4. Quality Customer Support
Playing from the comfort of your home, or from literally anywhere with your mobile these days, is certainly convenient and also a lot of fun.
But what when you need immediate assistance with something? It could be a common question, such as 'How to claim a bonus', or something more pressing, such as a problem with your deposit or withdrawal.
Whatever your query, a top-drawer customer service can make or break your experience at a casino.
Partly due to regulation, most European online casinos deliver an A1 customer service. While most online casinos nowadays offer 24/7 support through live chat, the top ones deliver a premium, quality customer service via phone, email, and live help.
Their support staff are not only knowledgeable and efficient, but can also converse in local languages such as Finnish, Danish, Swedish, Norwegian, Portuguese, and German.
5. Casino Bonuses that are Worth Claiming
Online casinos and bonuses go hand in hand. If you've ever visited an online casino, you must have seen various offers advertised there, such as, free spins, welcome bonus, cash backs, and other offers on the site's 'Promotions' page.
While they all promise something free, or extra to gambling enthusiasts, the details are often in the smaller print – the bonus' terms and conditions.
The best EU casinos give out bonuses that have fair terms and conditions (low playthrough requirement, high cashout limit, etc.). The bonus terms are also clearly presented alongside the offer so that players can make an informed choice.
Final Thoughts
The above points show that a little research beforehand can help you pick a casino site that best fits your requirements. Reputed and licensed Euro online casinos have a valid licence, good reputation, quality games, a variety of payment methods, quick payouts, and prompt customer service.
Last, but not the least, whichever casino you decide to play in, always play responsibly and for recreation only.