Racing Post and Cheltenham racecourse partner in new sponsorship agreement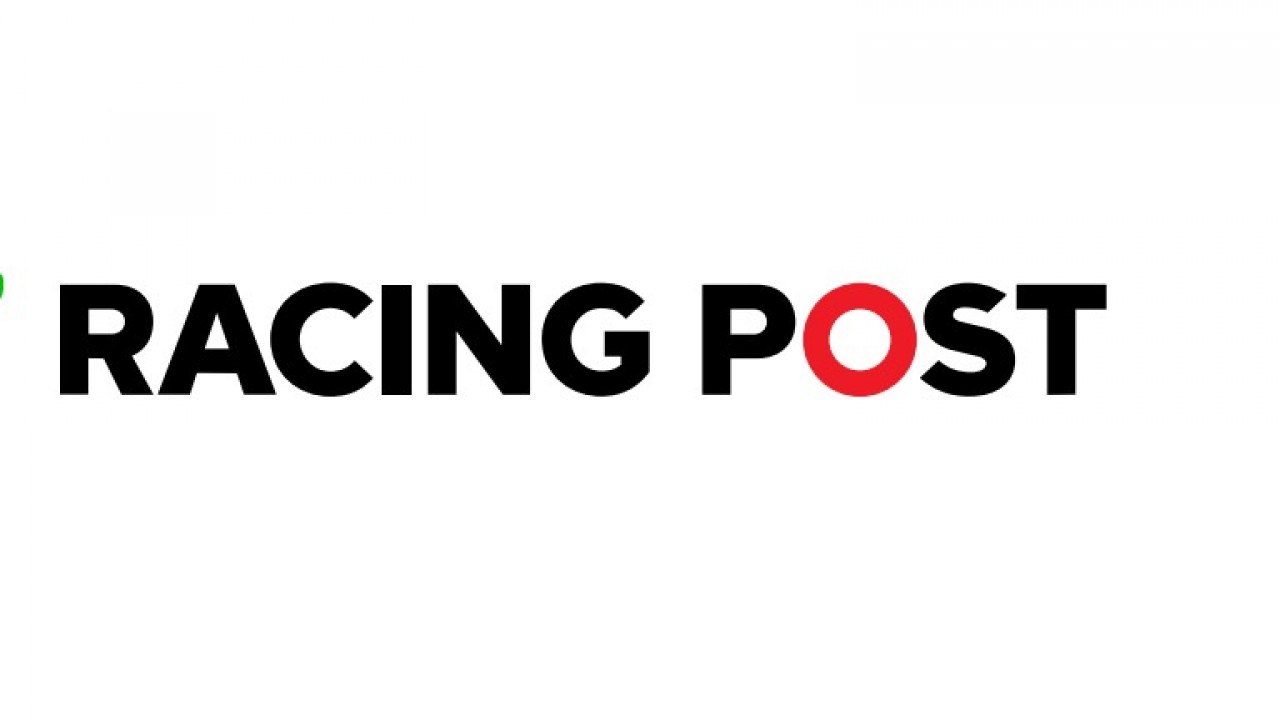 Reading Time:
< 1
minute
Racing Post, part of Spotlight Sports Group, is delighted to announce a new agreement with Cheltenham racecourse to sponsor the December Gold Cup, the Grade 3 handicap chase, and one of the highlights of the International meeting. The race will be staged as the Racing Post Gold Cup on Saturday, December 11, and will be shown live on ITV and on the Racing Post app.
The Racing Post Gold Cup has been previously won by top-class horses such as Exotic Dancer, Chatham Street Lad and, of course, Frodon, who won this race twice and went on to Ryanair glory at the Festival. As part of this exciting new agreement Racing Post will be creating exclusive content leading into the race and on the day itself, across both its print and digital products.
Tom Kerr, Racing Post Editor and Group Racing Director, said: "We are proud to further support racing through this sponsorship with Cheltenham, the home of jumps racing and one of the world's most iconic sporting venues. This partnership and our continuing sponsorship of the Racing Post Day at the Leopardstown Christmas Festival helps underline the Racing Post's commitment to racing in the UK and Ireland."
Ian Renton, Managing Director, The Jockey Club West said: "We are delighted to have the Racing Post as sponsors of the Racing Post Gold Cup at The International meeting. It is always a fantastic race, and we are looking forward to this year's renewal. We are very grateful to Racing Post for their continued support, and are pleased to have them back on board as a partner of ours."

Fortuna Entertainment Group and OpenBet's SportCast Partner Up To Launch Turbo-Charged BetBuilder Experience Across Europe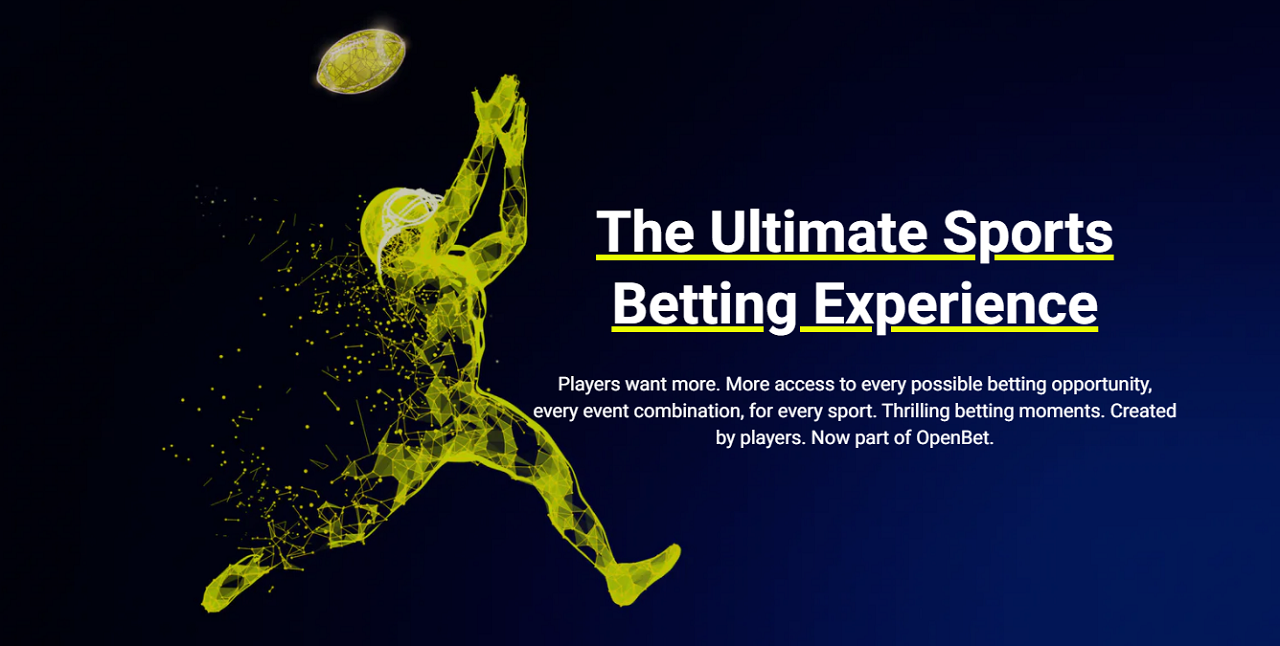 Reading Time:
2
minutes
Fortuna Entertainment Group, a leading omni-channel betting and gaming operator in Central and Eastern Europe, has launched content from OpenBet's SportCast business across its online and retail operations within a host of key European markets.
Fortuna is now live with BetBuilder in the Czech Republic, Poland, Romania and Slovakia where it holds commanding market positions, along with its PSK (Prva Sportska Kladionica) and Casa Pariurilor brands in Croatia and Romania respectively.
As part of a new deal, Fortuna has deployed SportCast's pioneering BetBuilder product, which allows consumers to build their own bets within a single event across hundreds of markets, with on-demand pricing delivered through a seamless user interface.
In addition, the operator group has utilized the pre-built version of BetBuilder – a high-margin fully automated and customizable solution that allows thousands of different quick pick BetBuilder bets to be made available to consumers.
Both products are powered by SportCast's proprietary cloud-based technology and available across an unparalleled list of 10 major sports, which is set to be expanded upon even further in the near future.
The global launch reinforces OpenBet and SportCast's strong foothold in Europe and demonstrates the appeal of BetBuilder in markets worldwide.
Nicklas Zajdel, Group Chief Operations Officer at Fortuna Entertainment Group, said: "Delivering exciting betting content and an intuitive experience is really important for us and towards our customers. With the BetBuilder product developed with OpenBet and SportCast, our players now have more choice and control over their sports betting experience, with massive amount of bet combinations available. We see this integration across our online and retail proposition driving increased customer engagement and making our sports betting proposition even more attractive to players across our markets."
Ryan Coombs, Managing Director at SportCast, said: "Partnering with Fortuna Entertainment Group, one of Europe's most recognized and trusted sports betting brands, is a fantastic achievement for everyone associated with SportCast. We are delighted to be delivering the next level of engaging products to sports fans with FEG and further propelling our presence across Central and Eastern Europe."
Immersive in-game advertising campaign promotes Doctor Who: Worlds Apart NFT Drop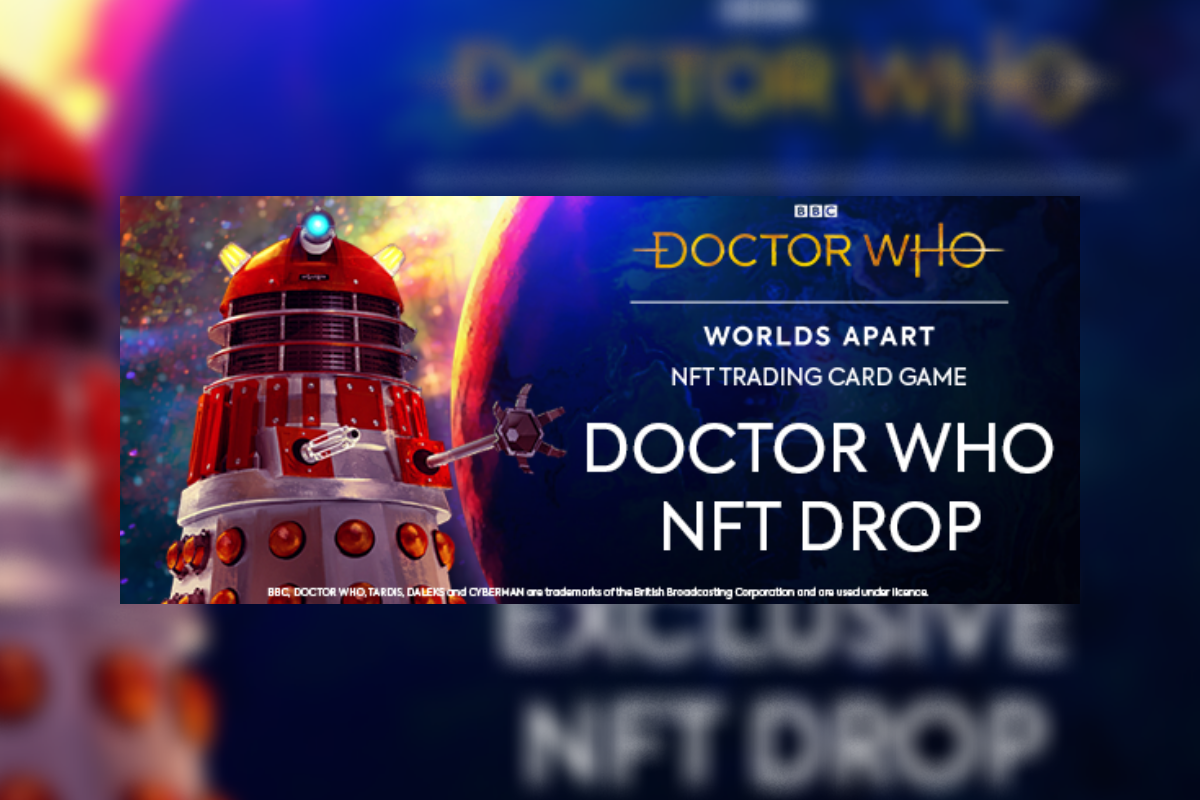 Reading Time:
< 1
minute
Reality Gaming Group has partnered with in-game brand advertising platform AdInMo InGamePlay to promote the launch of its third drop of Doctor Who: Worlds Apart non-fungible tokens (NFTs).
Doctor Who: Worlds Apart is an upcoming officially licensed digital trading card game published by Reality Gaming Group. A vibrant marketplace already exists where collectors and players alike can trade cards for real money to complete their decks. Each trading card is tokenized and secured on the blockchain.
The global campaign runs across AdInMo's in-game advertising network where display ads are dynamically integrated into gameplay and do not interrupt player immersion. The campaign features fan favourite characters from Doctor Who and promotes the exclusive sale of the "Founders Tokens", which enable players to gain early access and waive marketplace fees. Available for $1,000 each, this will be the largest single public sale event for Doctor Who: Worlds Apart tokens to date.
Tony Pearce, CEO and Co-Founder of Reality Gaming Group, said: "More and more people are realizing the potential of NFT Games. In-game advertising is the ideal media channel to creatively raise greater awareness of our latest Doctor Who: Worlds Apart drop and brings together two innovative gaming trends."
Kristan Rivers, CEO and Co-Founder of AdInMo, added: "BBC Studios has a track record of exploring new technologies. Reality Gaming Group's campaign is a fantastic use case of immersive in-game advertising. It shows how vibrant the gaming ecosystem is right now driving innovation, enabling advertisers to reach relevant audiences and engage in new ways, creating better brand experiences for players."
TPD begins cash contribution to horse racing with £100k payment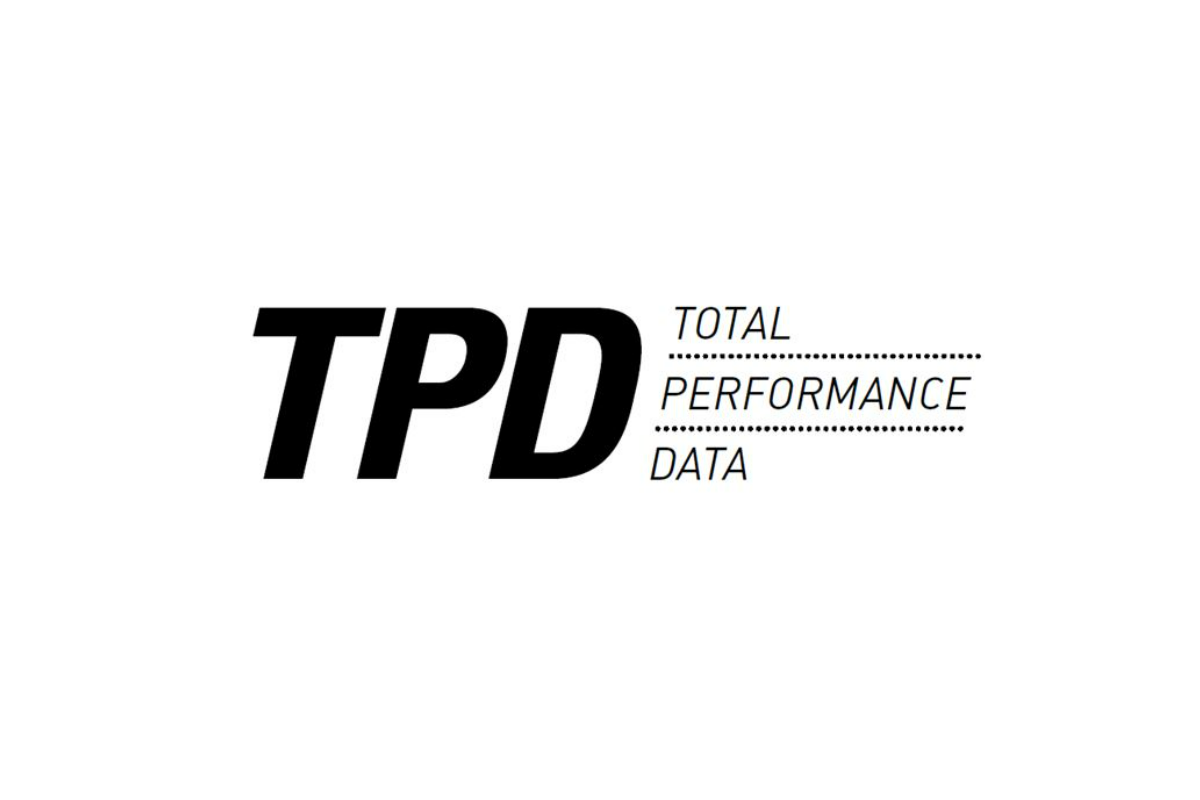 Reading Time:
3
minutes
Long-term partnership with ATR aims to deliver £500,000 plus in 2022 and set to increase
Following the success of its long-term partnership with Arena Racing Company (ARC), At The Races and Sky Sports Racing, the world's largest and fastest source of live horse racing data, Total Performance Data (TPD), has begun remitting funds back into horse racing.
The multi-year tri-party collaboration between ATR/ARC and TPD is thriving such that TPD are now returning cash generated from data sales back into the sport. Having made their first payment of £100,000 in the fourth quarter of 2021, the data specialists aim to deliver over £500,000 in 2022 and double that in 2023 as it continues to have the financial sustainability of horse racing at the forefront of its business model – notable given the financial uncertainty that surrounds the future of the sport.
TPD, who are on course to have timed 500,000 horses by the middle of the year, are leading the world in delivering real-time race tracking data and the technology behind it generates increased customer engagement and new monies for racing by increasing betting turnover. TPD's live data was introduced to a wider audience than ever before in 2021, as racegoers at the inaugural Racing League and Ascot racecourse were treated to live big screen graphics showing speed, sectional and positional data, while attendees at the Breeders' Cup witnessed an industry-first tie up between the data specialists and jockey cam throughout the two-day meeting.
Will Duff Gordon, CEO of Total Performance Data, said: "After many years of investment and development, we are delighted to have reached a milestone where we are now delivering cash to racing having made our first payment of £100,000 at the backend of the last year. Given the somewhat murky outlook for the funding of the sport, we hope that the booming in-play market that our live data is helping to drive will serve as a glimmering beacon for its future.
"2021 was a big year for TPD as we further expanded our global footprint meaning we now provide live tracking data from 80 racecourses across five countries around the world. We enjoyed some exciting new ventures too, with our in-running data and graphics used at the Breeders' Cup, Ascot and the Racing League and we are really hoping to push on in 2022. We are due to track our 50,000th race and 500,000th horse this year, so all the foundations are in place for 2022 to be an outstanding year for TPD and all our partners.
"We would like to thank ARC for their support in the UK over many years, along with Ascot, Chester and the small independent racecourses, while we owe great gratitude to Equibase in the United States, who have also been long-term, and very important partners. We'd also like to acknowledge our data subscribers, including Betfair and Bet365, as well as the punters who have used the content to inform their betting decisions under our B2C arm, TPD.Zone."
Alan Delmonte, Levy Board Chief Executive, commented: "The Levy Board made a significant financial commitment almost three years ago that was designed to ensure the provision of sectional timing at every fixture. This was in recognition of the innovation's potential to bring value to the horse racing fan and professional and to lead to longer term public interest in the sport. There has been substantial progress since 2019 and we are very pleased to have played a part in supporting and encouraging the rollout."
Rob Dakin, Director of Sky Sports Racing, said: "TPD's live race pace data is content that our viewers now couldn't live without, and we took it further with the Racing League coverage. We look forward to making further use of this rich dataset over the coming months as Sky Sports Racing continues to invest in its coverage."
David Hunter, CEO of Fakenham Racecourse said: "We feel it's important to offer our horsemen and women feedback on the pace of each race when they come here, which we're able to do thanks to TPD's data that shows on AtTheRaces. TPD's on-course operator is a popular member of the weighing room team and the fact that we also benefit financially is a great bonus."